The past week has been absolutely life-changing.
We set sail from St. Tropez on Saturday,
and stopped by different locations on the south of France and Italy,
before arriving at Rome yesterday.
Yishyene and i were awfully apprehensive about how useful we'd be on the catamaran,
as we didn't know how to cook…
and definitely didn't know how to sail.
At the end of it,
we achieved cooking one dinner (not much, i know)
and i was unofficially appointed Alcohol Officer (thanks to my cocktail-making activities, the only skill i know besides cleaning)
At the beginning of it, they told me not to blog that Yishyene and i will be sailing with a group of Israelis.
And at first, i did agree not to mention it.
But after coming home, and thinking about it,
i wondered – why?
Because both our countries don't have diplomatic relations..?
That was the only reason.
And perhaps, that my blog may garner some bad publicity because of it.
The fact is, my blog is about life.
About traveling, fashion, food, people.
And a big part of my life are the people i meet.
I reckon that the fear humans have about making known
their relations with people of other cultures/believes/countries
is what closes one's minds and hearts.
That is not the way i want to live.
I had one of the best journeys i've ever had,
and will always treasure close to my heart.
A sore but true stigma that stood out,
was when we bantered about visiting one another in each others' countries,
with an ending note that it was highly unlikely due to its complications.
How sad is that…
As i packed my bag this afternoon,
Nir came in to check on the washing machine (which was in the connecting room to our bedroom)
"Sad to leave the boat…" i said in a small voice. 

And he gave me a hug before continuing his quest on Figuring-Out-The-Dryer,
as i continued my quest on How-To-Fit-Everything-Into-One-Luggage-Bag.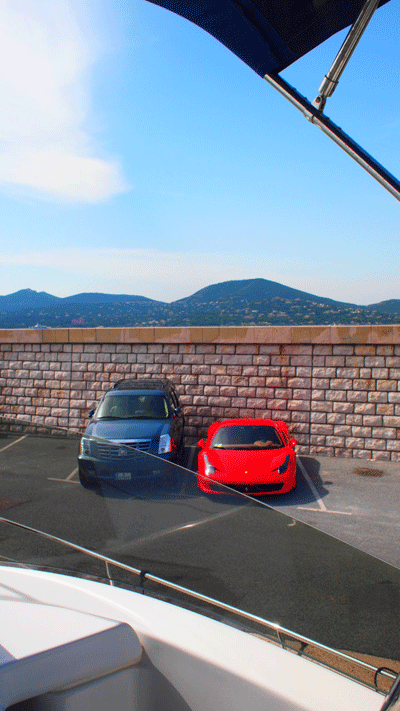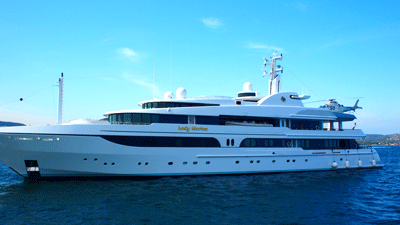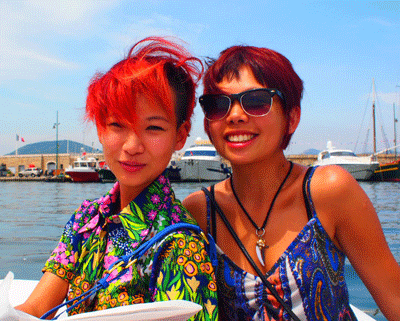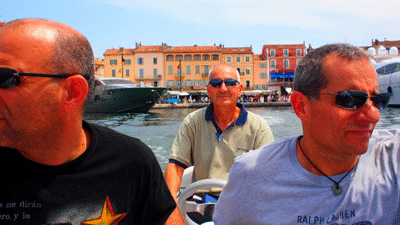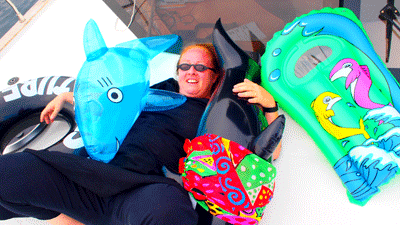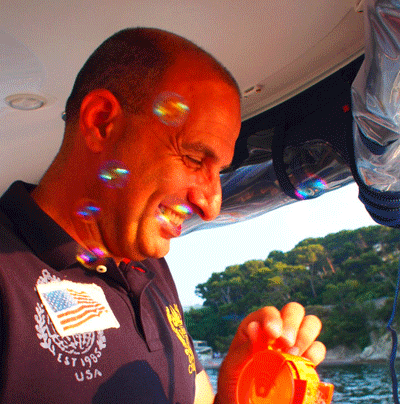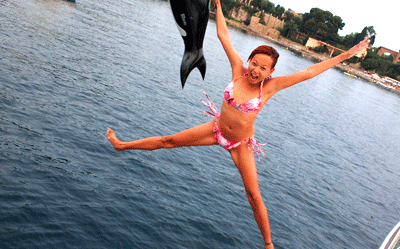 In St Jean Cap Ferrat,
we got turned away from a restaurant because it was too full,
i listened in fascination to two French girls talk to each other in singsong voices,
the men helped us pump up the blow-up dolphin, killer whale and turbo ring Yishyene brought,
i tripped clumsily while getting out of the water (which Yishyene got on vid -_-),
i watched in delight as Abi tried playing with our bubble blower,
we slurped bouillabaisse in pleasure,
and a little French boy we made friends with threw baguette at my head.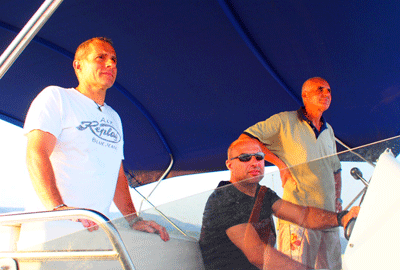 Niki, Abi, Nir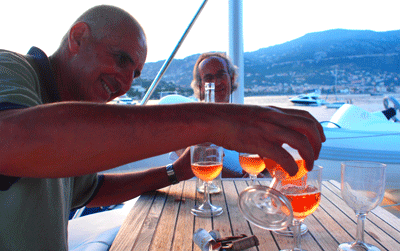 Self-celebrating our arrival