I arrived home late Wednesday night,
and got over my jetlag by Friday noon.
Some people asked how i did it.
I replied, "Simple, you either do one of two things – 1. Stay up till you sleep at the right local time, or, 2. Sleep around the clock till you wake up at the local time."
I chose the latter so my body could catch up with much-needed rest,
especially after all the last minute running around i didn't want to miss out on in London!
Although i promised Clem i would spend all my time with him over the weekend,
i persuaded him to come with me to the G-Shock event,
only because Ethan from Streething invited me…
and i always remember the number of times Ethan has come to my events in the past!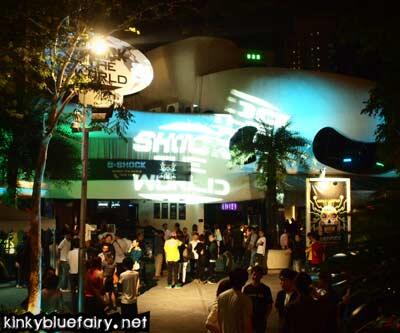 In 2009, G-Shock's 'Shock the World Tour' took place in 12 cities
i.e. London, NYC, HK, Barcelona, Shanghai, Paris, etc
This year, the tour continues, and made its way to Kuala Lumpur last Friday!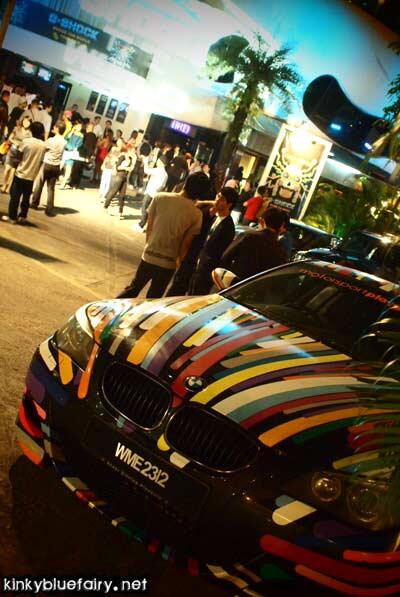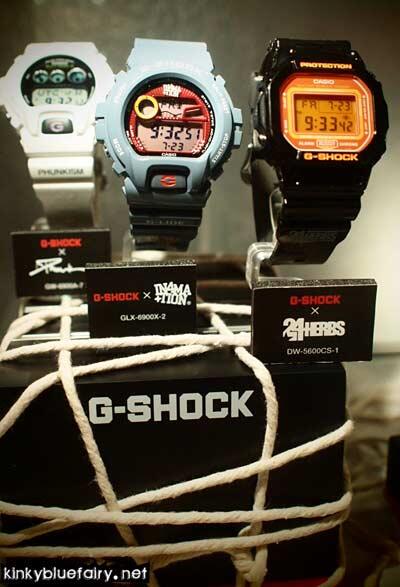 Special edition G-Shocks on display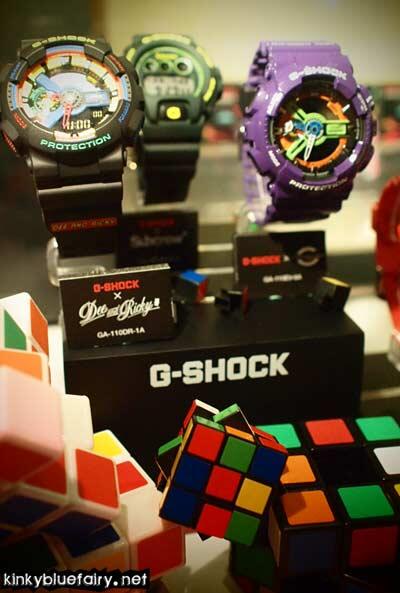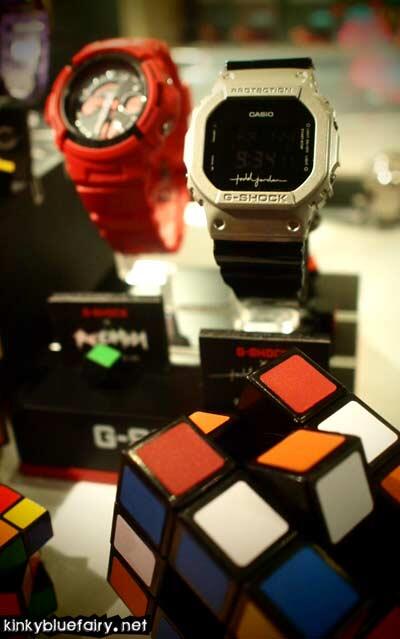 To commemorate the occasion of making its way to KL,
G-Shock collaborated with local designer Stephen Lau and Streething to create two exclusive G-Shock watches.
Read more about it *here*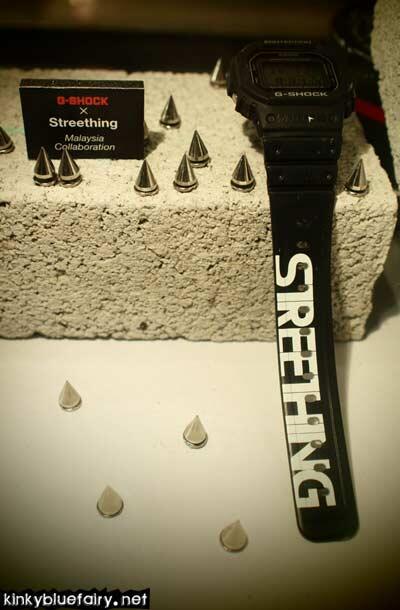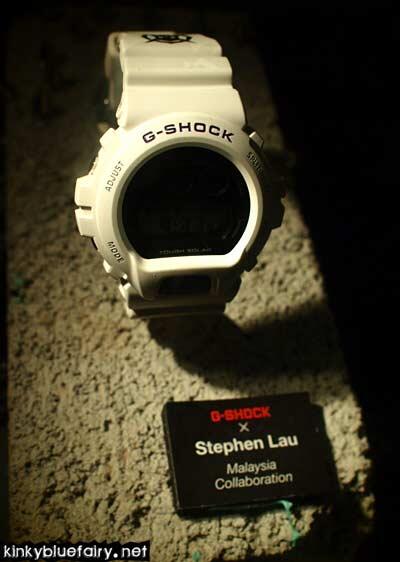 Arabyrd performed her usual spunky vocal antics,
followed by Malaysian hip hop king Joe Flizzow joining her on stage.
Sorry, no pix of him cos i was too busy catching up with everyone next to the stage (so it was a bad angle anyway :p)!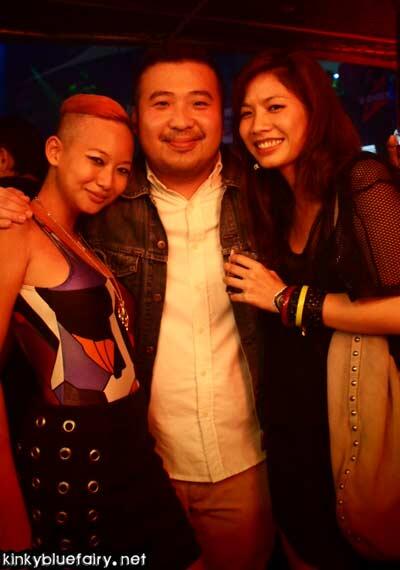 me, Chooee, SueOkToAlcoAnn
i'm wearing >
top; vintage swimsuit from amsterdam
eyelet skirt; minkpink @ thepoplook
necklace; me & zena
Ever since i lost my favourite everyday necklace at the Isle of Wight fest (I JUST HAD TO LOSE IT CRY),
this leopard one is my new everyday fave.
It's gold, hangs on a long chain, goes with everything i wear,
and the kitty looks like it REALLY doesn't want to be there.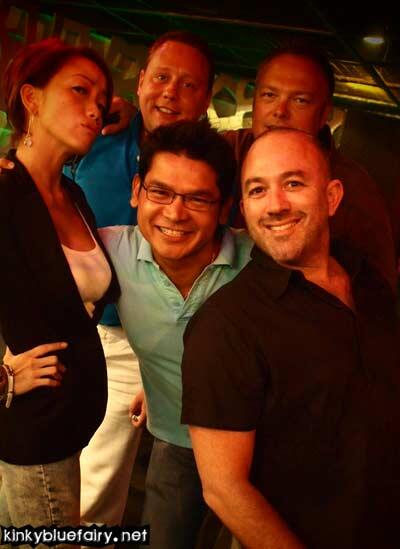 Told SmallSerena how i missed her heaps when i was partying in St. Tropez.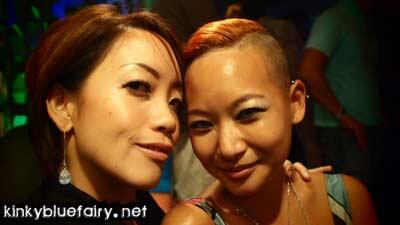 After not having to take pictures at events for weeks,
i suddenly have lost my ability to 'find the light'.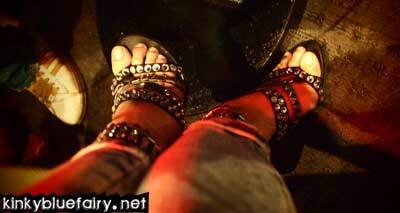 Can you say Balmain with me?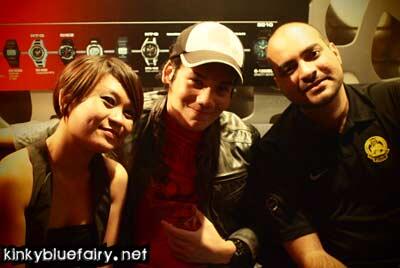 Lina, AdamPoserPan, Ahki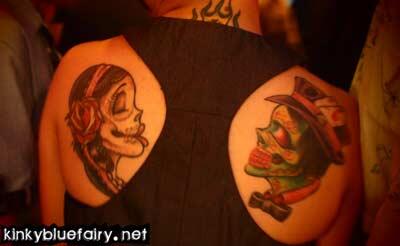 Tattoos on Lina's back.
I was telling Clem recently that i felt like getting a new tattoo.
He saw the way i looked at them in fascination and said, "Don't get any ideas!"
Well, i wouldn't get something like that,
they'd clash terribly with my fairies!
I think i'd like another fairy…
or a flower with a fairy popping out of it.