Earlier this year, Jacinta, Chelle and i were being quite secretive
(tho we met up at not-so-secretive F&B outlets -_-)
Each of us had free time on our hands,
and wanted to work together on fashion projects aimed at:
– raising the profile of young designers
– providing cool designs for those who'd appreciate it, ourselves included
We were passionate about it.
We had all these ideas.
We each have our fortes.
We just want to do this for fun.
Which is how this company came to be:

Some friends in the media industry knew we were up to something,
and kept on questioning us.
But we really weren't ready to tell anyone about it yet.
The big project we're working on will take place in July.
However, next week sees our debut of sorts,
in an event that we're doing for Nike Sportswear.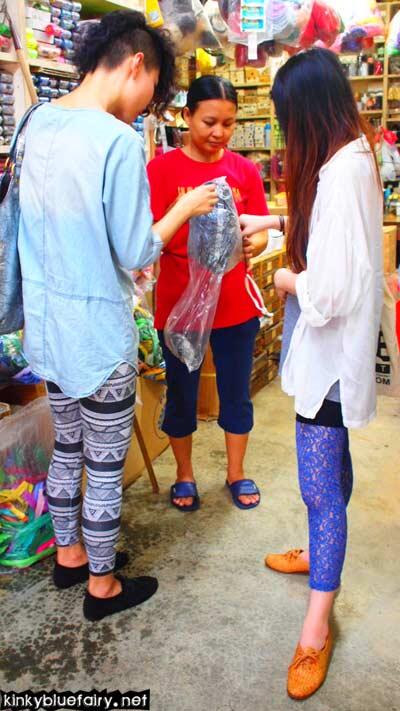 Jac + Chelle picking Materials To Start A Sweatshop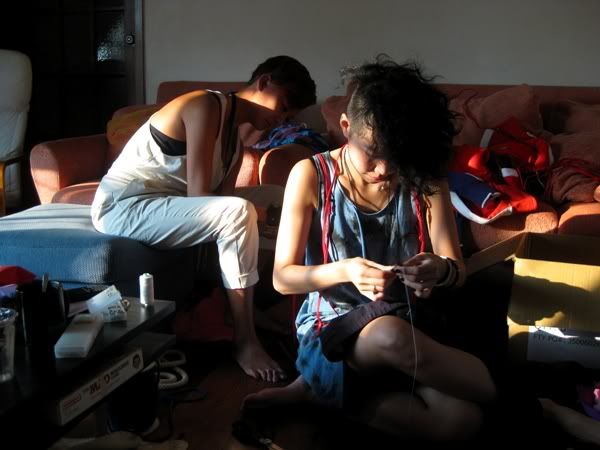 [all pix from Chelle]
We're not saying much for now, except that it's gonna be MAJOR.
Entrance to the event is via invite only,
but i'll be giving away 3 pairs of invites to 3 readers

So each winner can bring a friend 
[Guest list is extremely tight after allocation for media,
Nike's guests/personalities, and Invite Giveaways on various blogs,
so even if you're my friend, i really can't throw you on the list.
So please don't come ask me last minute.]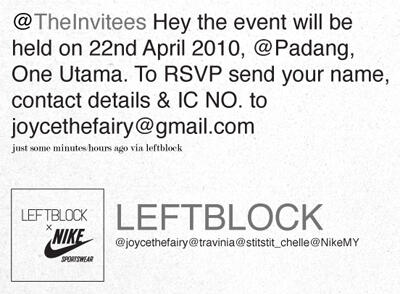 So just email in your details, and i'll randomly pick 3 winners fairly.
Deadline: 19th April Monday 12 Noon
Oh and another thing, this event is for girls, strictly aged 18 and above.
I guess we might see some guys there from the media / fashion / entertainment industry tho

LEFTBLOCK x NIKE SPORTSWEAR
Explore the endless possibilities of sportswear fashion styled by LEFTBLOCK; led by renowned fashion bloggers Joyce Wong (kinkybluefairy.net), Jacinta Cheng (travinia.blogspot.com) and Michelle Pong (projectmuffstit.com). Join us as we take you on a ride of new ideas and styling tips that take sportswear to the next level. Get caught up in a unique collaboration with Nike Sportswear and LEFTBLOCK.