Last Friday, a whole bunch of us were hyped up for Axwell at Stellar Night Out
Also, to support Rahul, cos the guy has great vision for some entertainment lined up for KL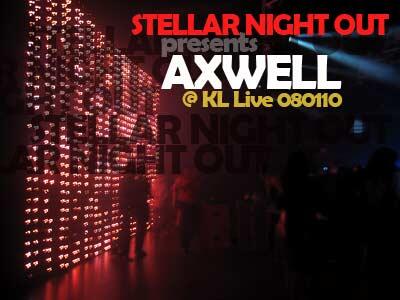 me, DidiBuli aka RaverRamlan (to us it's funny… cos she hates raves), LiMei, Arafah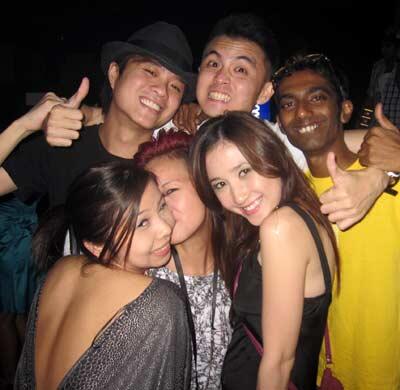 HonSeng, KengYew, GoofyGobi
MaryBerry, me, RavishingRita
My fondest memory of this group was our raving days.
See here the first Zoukout i went to with them over 5 years ago!
That night, we all couldn't help stating how our raving days are over cos we CMI already.
[CMI = Cannot Make It. Learnt that from the Singaporeans!]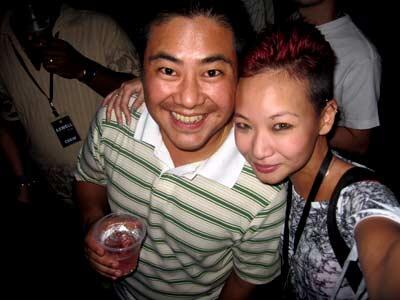 Stanley!
I knew Stan from the days he was with BAT and i used to hang out with a group of them incessantly.
Like how he was there when Ramjeet read my palm lines.
(damn, i realise how i can search any friend's name on my blog and it comes up!)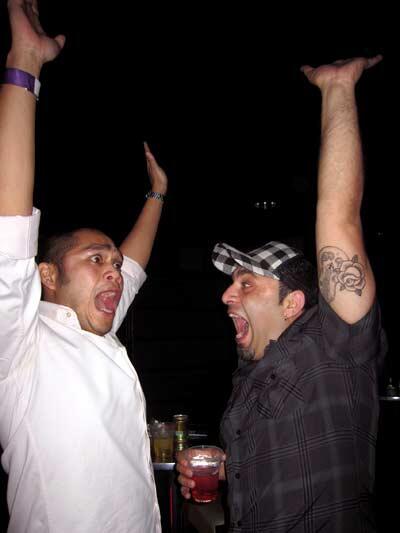 RowdyRudy + Murat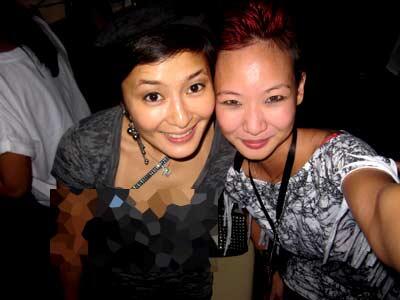 MadcapperSa + moi
Sorry i had to pixelize your chest. Trust me, you'd thank me for it.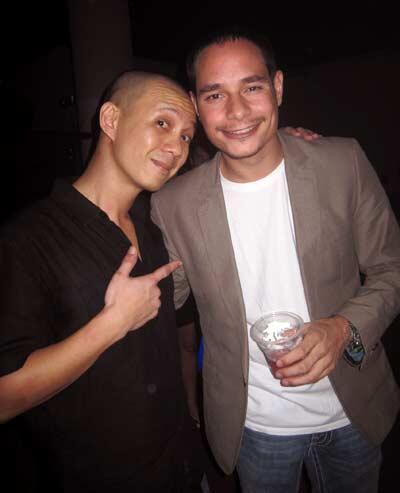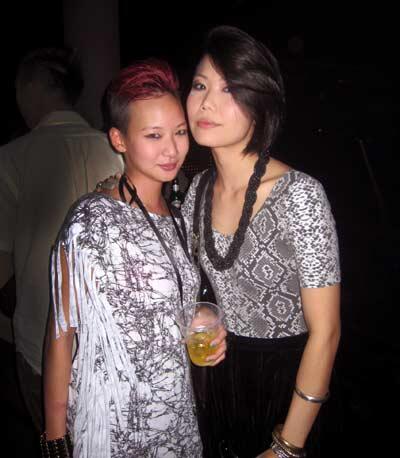 This is definitely the most maintain picture i have of Jacinta and myself 

Tak cukup minum lagi.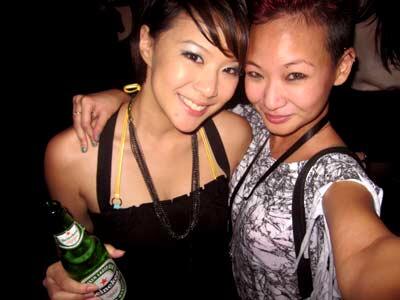 AmandaPanda + me
My forehead… so big sigh -_-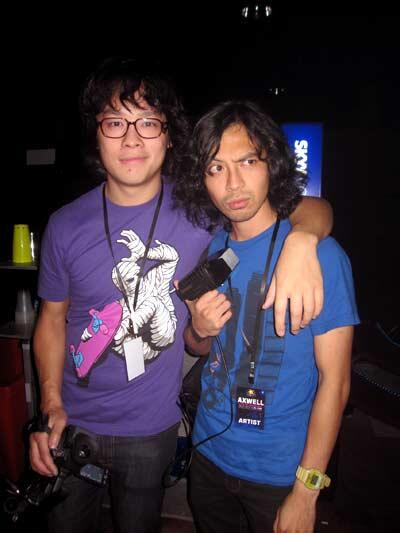 Aaron + Shimy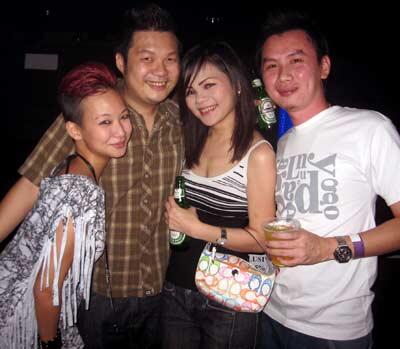 Fairy, Tai Yong, Lin Yee, Van
Hans is a riot.
We live one road away from each other, and I can't believe i only had a good chat with him after 14 years.
Think of the massive trouble we could have got up to if we knew each other last time!
Then again… thinking of that, maybe it was for the best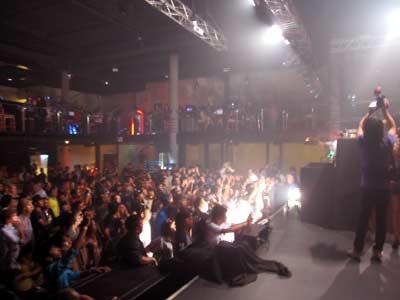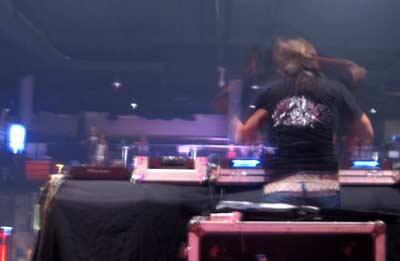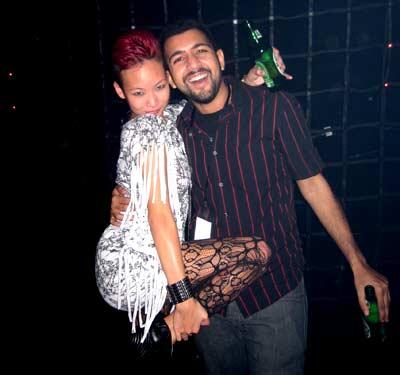 Thanks to Rahul for making this happen!
Good stuff and can't wait for the next one.
KL needs more parties like this once in a while!
+ + +
Are You A Twitter Addict?
While at Axwell, i tried tweeting a picture of Gabe on the decks
but it just WOULDN'T go through.
And despite knowing the connection was somehow blocked in there,
i still kept trying in between kung fu moves of handling my drink.
You know how in certain places you just can't receive proper phone reception or internet connection?
Like certain corners in clubs, cinemas,
and Spaghetti Grill in Mid Valley. 
Spaghetti Grill is the worst.
There was an incident where RudyLaFaber and i waited in that restaurant for 45 minutes,
each not knowing that the other was already there,
just because we couldn't get through to each other on our phones!
Then the last time i was there,
i was trying to tweet someone back and it just refused to send 100%.
And even though i KNOW i should stop trying,
i *still* press resend to get the Tweet through (unsuccessfully)
After 2 Guinnesses i gave up.
Signs You're a Twitter Addict
– You check Tweets in the bathroom.
– You tweet about the jam while in the jam.
– Checking your Tweet stream the moment you wake up, and before bed.
– Having to release emotion via Tweets at any given time and moment.
– Refreshing your Twitter stream at the pc even though there are only (2) new Tweets but you just HAVE TO SEE WHAT IT IS.
– Using Twitter to ask friends to HURRY UP when meeting up with them.
– Sense of frustration when Tweets cannot go through. Cos after 10 minutes your emotion at time of sending Tweet has dissipated.
For the last statement,
at least i can combat that by Tweeting via SMS.
And i don't feel like it costs me anything cos it's RM1 per week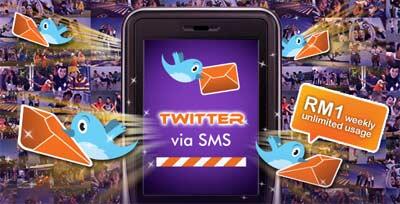 If *you* wanna Tweet or follow others' Tweets but don't have a phone with internet connection,
you can still Tweet from your phone via SMS for supercheap.
Just create a Twitter account, then sms <T> to 29800
If you wanna follow me, check it out at twitter.com/joycethefairy
The above was an adv for Tweet Via SMS