So we really did go all the way to Jakarta to party with The Misshapes (and eat lotsa nasi padang and shop
)
They played at Budha Bar last night,
and i thought we'd party, then sleep at 4 before being at the airport at 7am to catch our 8:30am flight.
No.
We partied all night and ended up rushing like zombies, smudged make up and all, to catch our flight.
A few pix from last night before i go pass out.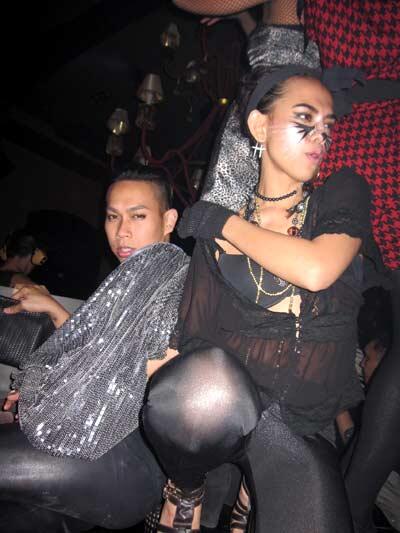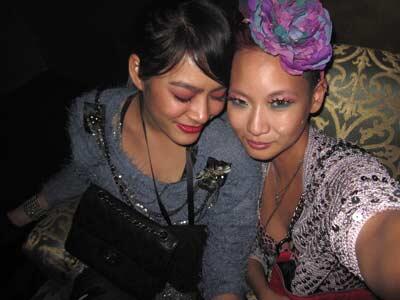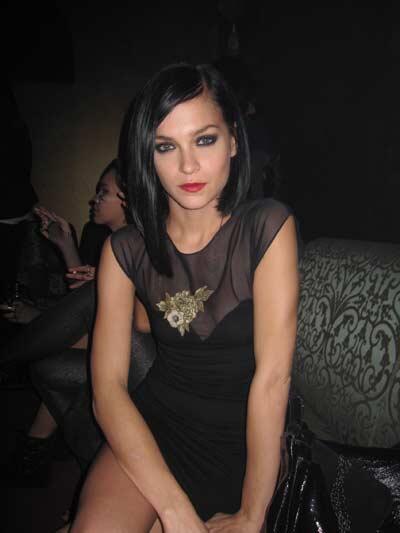 I wantd to give Leigh something from Malaysia, so i gave her a necklace from Blok On.
After partying, us three found ourselves tumbling into the back of their van (feeling a bit like groupies -_-)
and wondering what we were doing there when we really had a flight to catch… >.<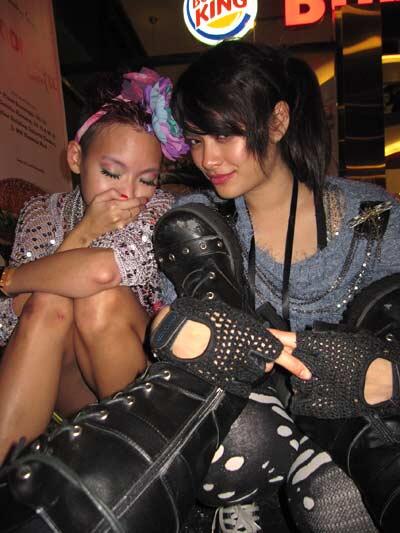 Outside Burger King waiting for our order. That be MaintainMing's feet on ClaudiaOnCrack.
You can see my scraped knees, god knows how i got that.
But after effects of a good night, i say!
Poor Geordon really wanted to swim, but nobody was very willing to go in the pool at 6am,
and we had to leave to catch our flight.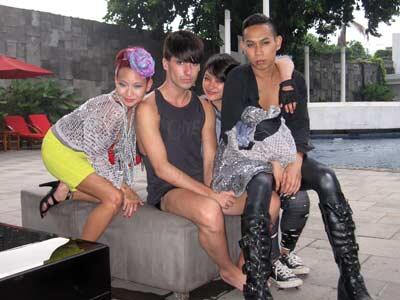 It gets bright really early in JK…
OK i cannot tahan, need to rest my aching body some more.