Today was ClaudiaOnCrack's last day as editorial assistant for Tongue in Chic.
She's leaving to pursue her acting (she'll be in two plays for the upcoming Short & Sweet @ KLPAC)
which i figure she's really good at cos she's so dramatic in the office.
Can die when she gives me her dramatic excuses and stories sometimes.
Still, i'm mighty sad to see her go.
"Joyce, i'm really sad to leave Freeform."
"I know dear. But you gotta do what you gotta do."
"No! You don't understand! Leaving Freeform is different from leaving any other job! Leaving a job is like 'oh okay' but leaving Freeform is like, i don't want to go!!!"
"… any other job… isn't this your first job?"
"Yes. BUT THAT'S NOT THE POINT!"
See what i mean about the drama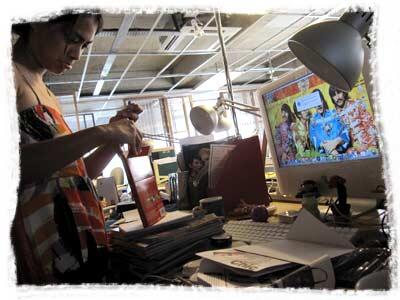 SarChan, Myra and i were watching her put all her colourful possessions into a box,
when she looked like she might tear,
so we all went outside.
Myra: Now you can get that dog you always wanted, and spend time with it!
Claudia: *pouts at floor* I don't want a dog now!
Me: This is what it feels like to pacify a 5-year-old wei…

Myra: You can go —— (i forgot what she suggested)
Claudia: Whatever! 

SarChan: This is the part she sounds like a teenager and slams the door…
Me: It's okay… you're still coming back tomorrow to finish up some stuff anyway (and she's still contributing)
Claudia: NoOOoOoooo! It's not the sameeeeee!!!!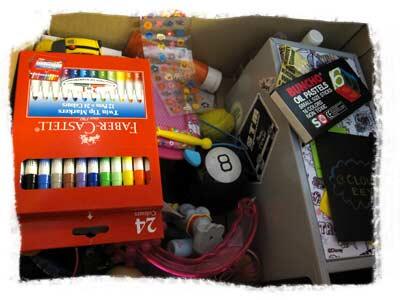 I know you're going to run off and do great colourful things to the world,
but do remember to come back to the office to play with crafts and have drawing contests ok?
If hearts were a colour, yours would be a rainbow.
Love love.