I got ClaudiaOnCrack a package of happy colourful things for her birthday
- pipe cleaners, glitter, pattern punchers, 3D stickers
She got so excited she started googling up videos on how to make animals from pipe cleaners
And made a dinosaur, a duck and a flower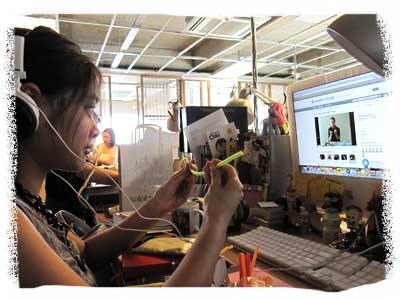 Then she found some glue to play with her glitter...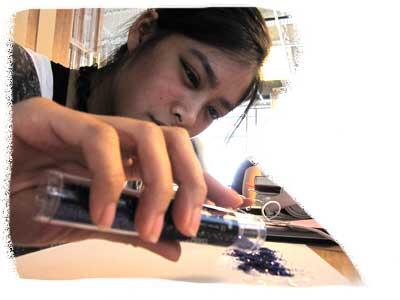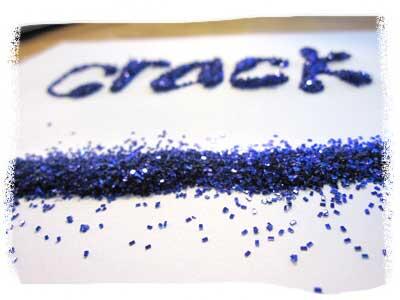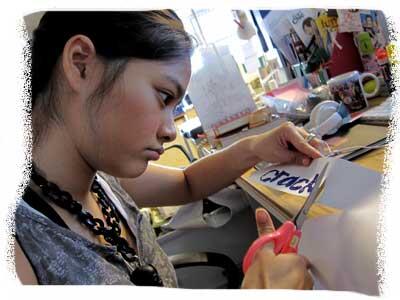 I also got her stickers to be given one at a time when she does a good piece of work
So i got all the stuff she likes - Miley Cyrus la, Hannah Montana, Zac Efron, Disney princesses, animals, etc.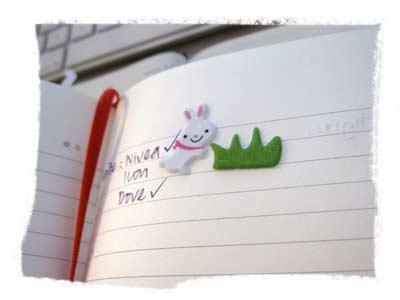 Behind my desk are strips of corkboard where (i assume) Adrian expects us to hang up things to do with work
I don't know, lookbooks, images and things that inspire us
Instead, i have caricatures of myself  :p
(drawing episode here)
And a flower ClaudiaOnCrack made for me from pipe cleaners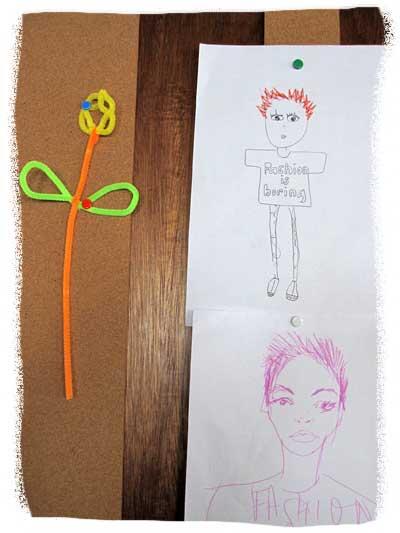 I'm sorry, i can't help but look behind me sometimes and think i'm in a kindergarten!