I've been going to Astute Clinic for all my facial skincare needs and wanna do a shout-out for some of the clinic's in-house skincare products that i've been using since last year!
Called Astute Skin Solution™, the clinic's exclusive products were personally developed by Dr. Jason a with leading skincare formulator from USA to accommodate dry and sensitive skin – both of my biggest skin issues! Apparently, it's hormones (that comes with ageing) that's doing me in.
Whatever helps my skin retain youth is a godsend!
Especially when it contains NO parabens, sulphates and phthalates.
Instead, their products include potent botanical extracts and other proprietary ingredients formulated to brighten dull skin and reduce fine lines and wrinkles.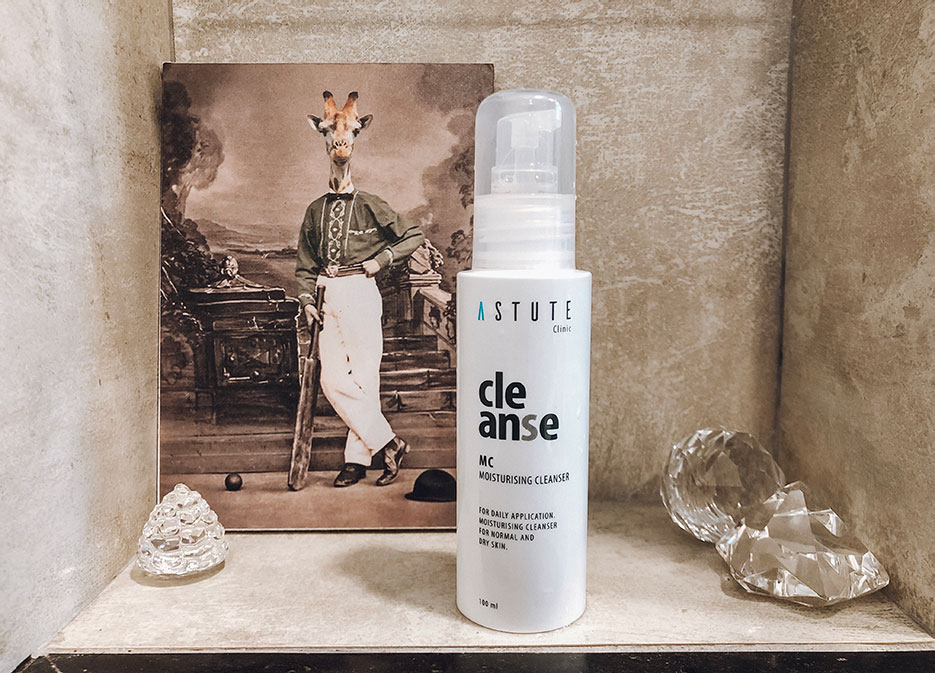 This is my favourite product from them, the Astute Moisturising Cleanser. It smells fresh, isn't heavy in texture, and is enriched with intensive hydrating ingredients to retain moisture and keeps skin moist even after rinsing.
There are many other options from their CLEANSE range like a foam cleanser, soap-free cleanser and make up remover.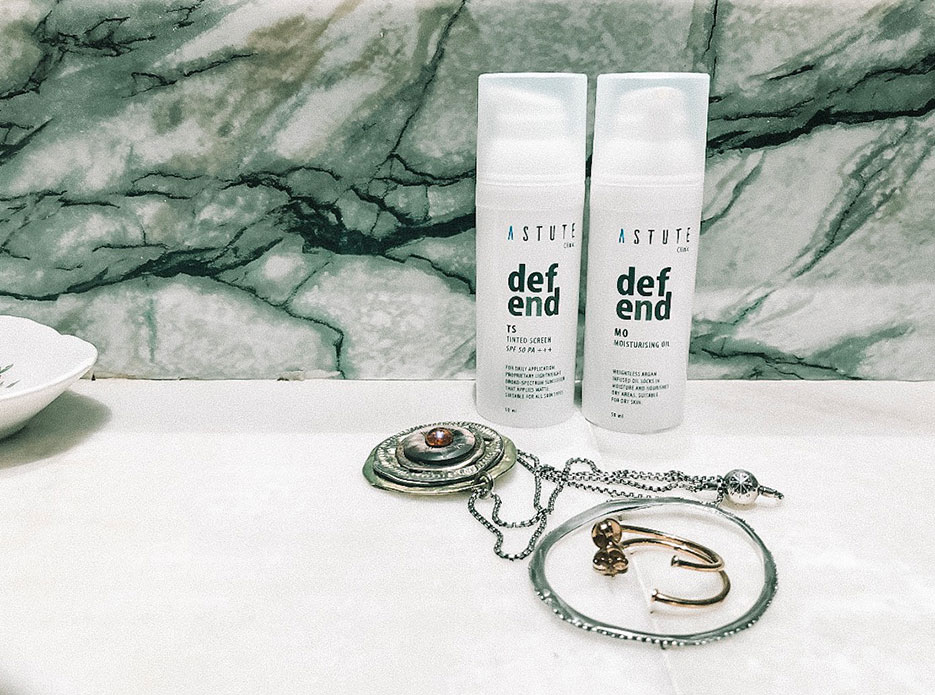 From Astute Clinic's DEFEND range:
The Astute Tinted Sunscreen with SPF 50 PA+++ is a lightweight sunscreen that's a little fair in colour but applies on smooth for some minimal coverage and evens out skin tone while protecting against harmful UVA/UVB rays.
The Astute Moisturising Oil is infused with Jojoba Seed, Rice Bran natural oils, Argan oil (rich in essential fatty acids), Vitamin E and other vital nutrients to lock in moisture, restore hydration and replenish damaged skin's barrier function.
Besides that, my most recent visit had me doing their Cryo Facial – one of my FAVOURITE FACIALS I'VE EVER HAD.
I say this because the results after are stunning.
My face is extra dewy and plump, and any selfies i take in the same week look different due to how it elevates my skin's condition. Seriously amazing… i feel like it's a necessity after all the stress i put myself through work, or after an overseas trip when i've wrecked myself doing activities in harsh climates!
The Cryo Facial uses a highly-effective cold electrophoresis technique to deliver brightening serums and vitamins into the skin with better efficacy.
It boosts rapid skin regeneration and to decrease redness.
The -10˚C cold from the cryotherapy causes rapid blood vessel constriction which minimises diffusion and loss of active ingredients via the blood vessels.
I didn't take any pix but lots of instastories and got so many DMs, i figured i should just note it down here for everyone's referral >>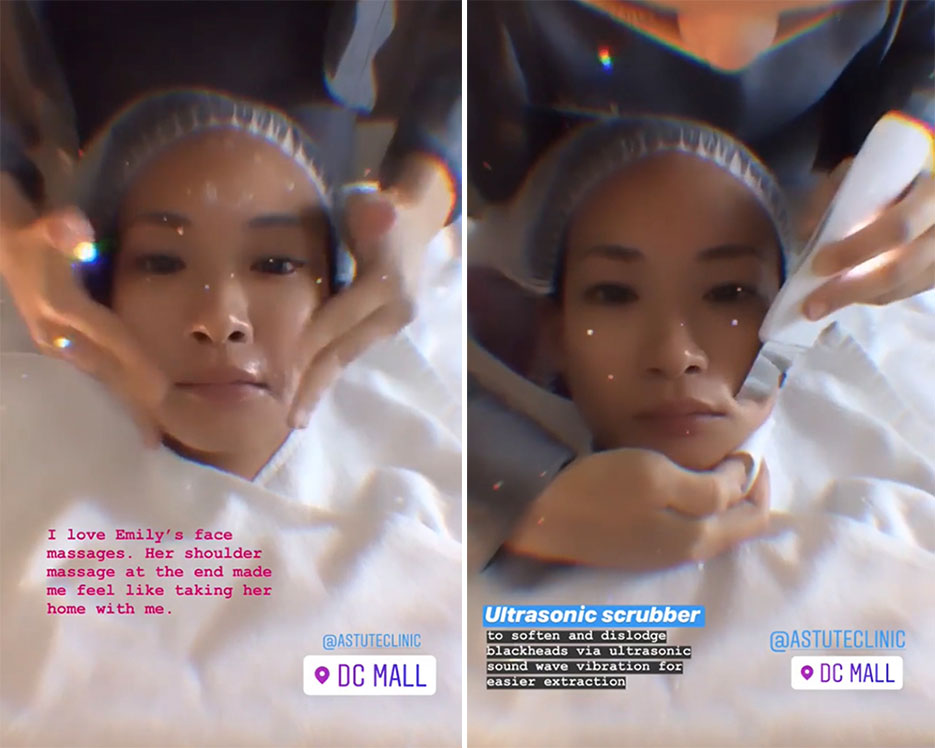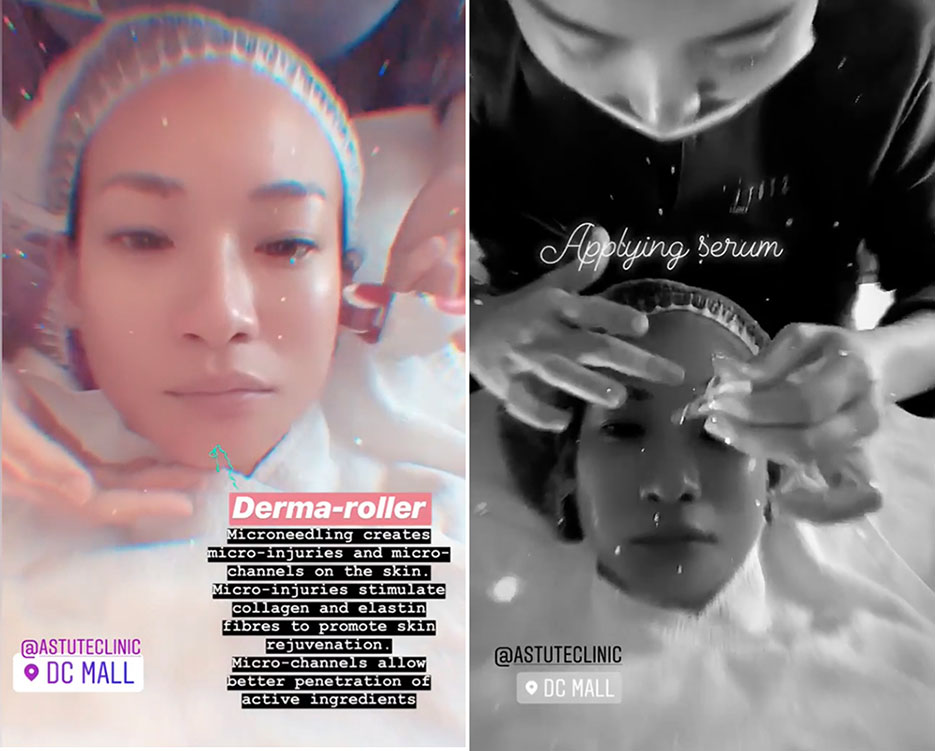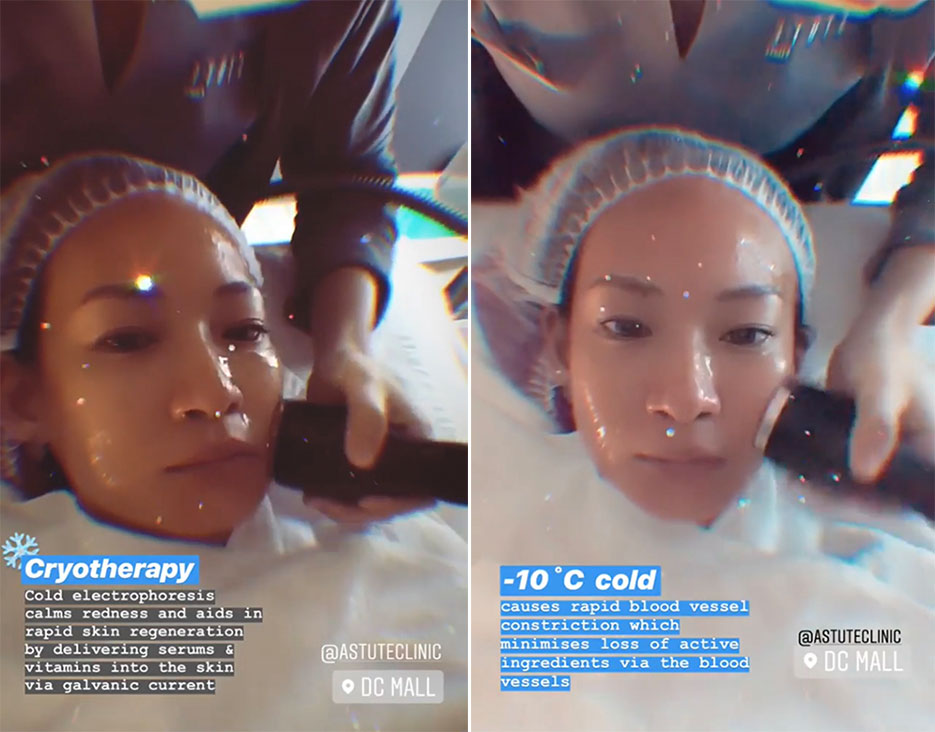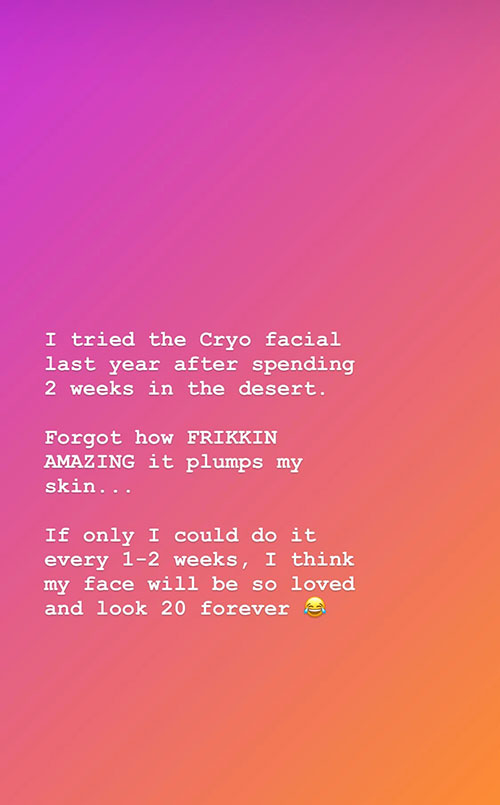 Benefits:
• Strong skin calming effect
• Effective for treating redness
• Rejuvenates tired skin
• Brightens dull and uneven skin
• Boosts collagen and elastin production
• Fine lines and wrinkles reduction
• Minimizes pore and tightens skin
• Restores critical moisture
Price: Rm648
If you had to pick one facial to invest your time and money in, try this one… i almost want to say "I'LL GIVE YOU A FULL REFUND" if you're not happy with the results, but I'm not the one who runs the clinic. ?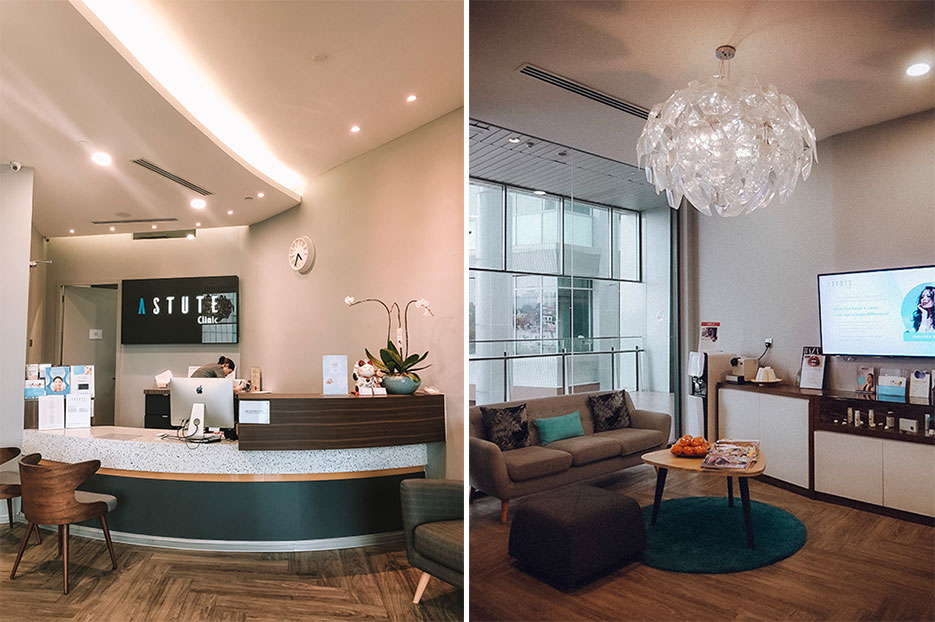 Astute Clinic offers non-invasive and minimally invasive cosmetic procedures using cutting-edge lasers, industry-leading fillers Juvéderm® and the original Botox® USA. On top of that, award-winning medical facials that cleanse, soothe and rejuvenate the facial skin using ultrasonic exfoliation and LED light therapy.
Website: astuteclinic.com
*Click here* to book a consultation
IG: @astuteclinic
FB: facebook.com/astuteclinic
Astute Clinic
Lot L2-18, 2nd Floor,
DC Mall, Plaza DC,
Damansara City,
6, Jalan Damanlela,
50490 Kuala Lumpur
Tel: +6012 – 628 6283
Email: customerservice@astuteclinic.com
Open:-
Monday – Friday: 10 am – 7 pm
Saturday: 10 am – 5 pm