Strip Malaysia has been one of our clients for over a year now (we handle their KOLs and social media), and once in a while i pop down to Singapore to have a meeting with their SG  marketing team cos there's only so much human connection Skype gives you. This post has been long-time a-coming… (as i say with many-an unblogged posts which i keep swearing to myself i'll get to…).
These pictures have been in a draft for freaking ages, and they are too pretty not to show off. Judge for yourself!
Rengee (whose team handles the Media) and i went to meet Cynthia Chua, the founder of Spa Esprit Group, which owns Strip and a venerable list of brands like Tippling Club, Common Man Roasters, Tiong Bahru Bakery, and many many more. I was very interested in meeting her for the first time, cos it takes a special kinda someone to successfully carry on a brand like Strip for over 10 years and have it open salons across the world (Bangkok, Jakarta, London, Manila, NYC, Shanghai) not mentioning her heaps of other projects she continuously works on. Today i was just really happy i managed to get my laundry done atop my work -_-
Anyway, Rengee being Rengee went prepared with her excel sheets memorized (i'm assuming, but probably correctly) and i went through my own docs. We both turned up ready with our laptops in hand for (hopefully) any questions we would be asked, but we barely opened them. Cynthia talked for an hour about Strip, how she started, what she wanted to do with it, how she saw it growing, what it MEANT to her and the team, and i realised at the end of the meeting… sometimes it's not just about how you work, but how you get *others* to work for you, by getting them to realise your vision.
Her charisma leaked unto us and pumped us up, cos we further realized that Strip wasn't just any brand trying to make it out there being a business… it was growing with all its therapists who's worked with them for many years, while kickstarting new projects within the brand and hiring more (doing R&D creating their own beauty products, urban gardening projects) all while keeping to its goal of being the global pioneer in hair removal.
We had our meeting just below the Beauty Emporium in Dempsey Hill, which we explored right after >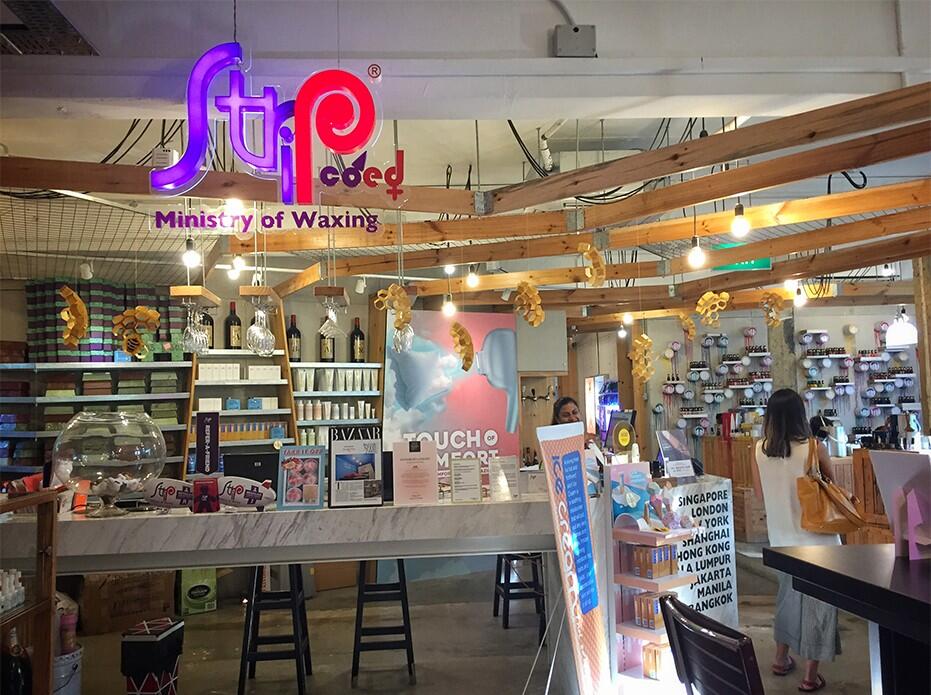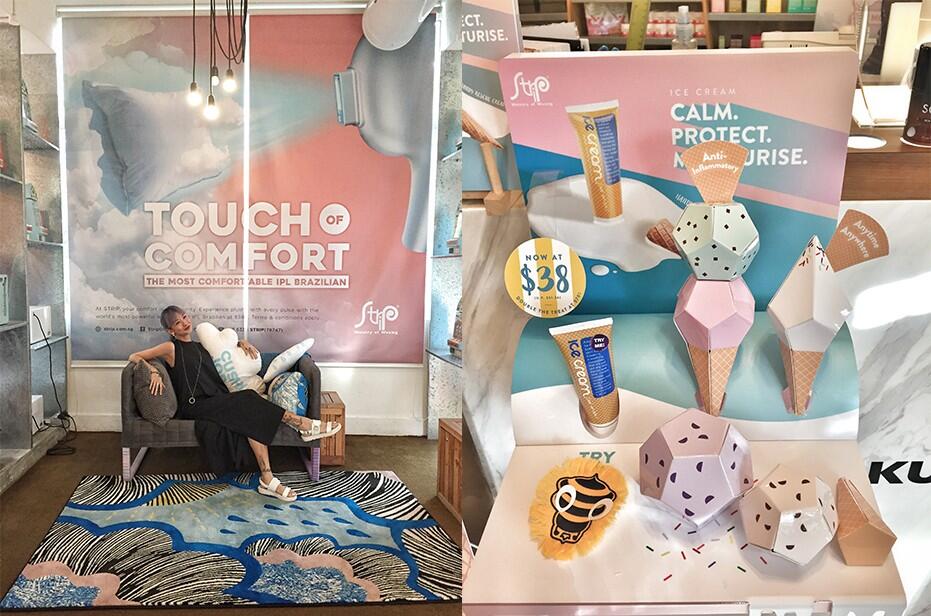 I'm wearing a dress from Joe Chia, aka my Meeting Dress when i don't know what else to throw on.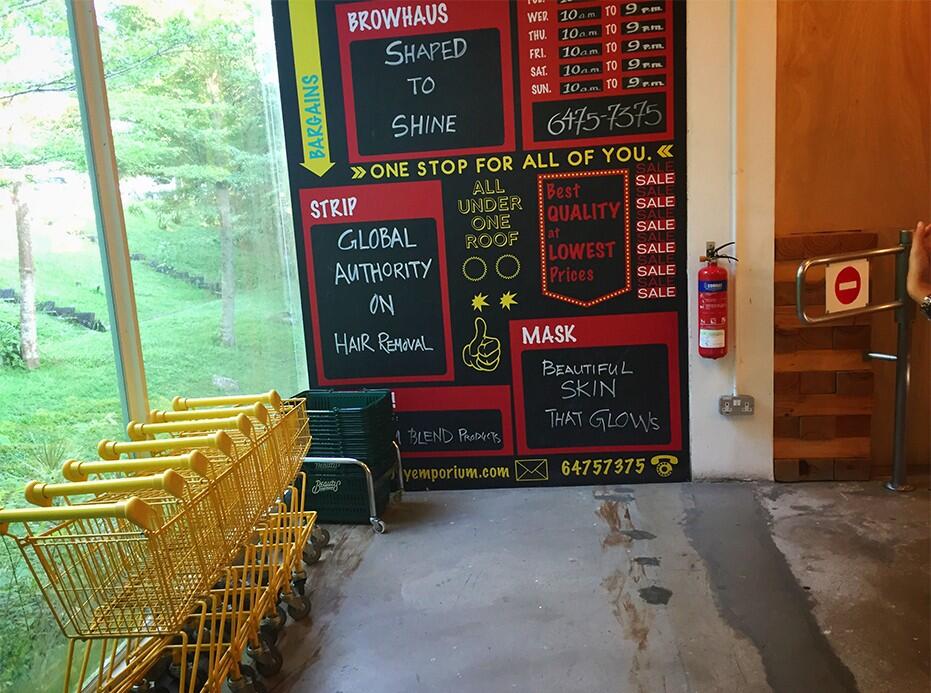 Every corner was an opportunity for a photo cos it was so fun and quirky!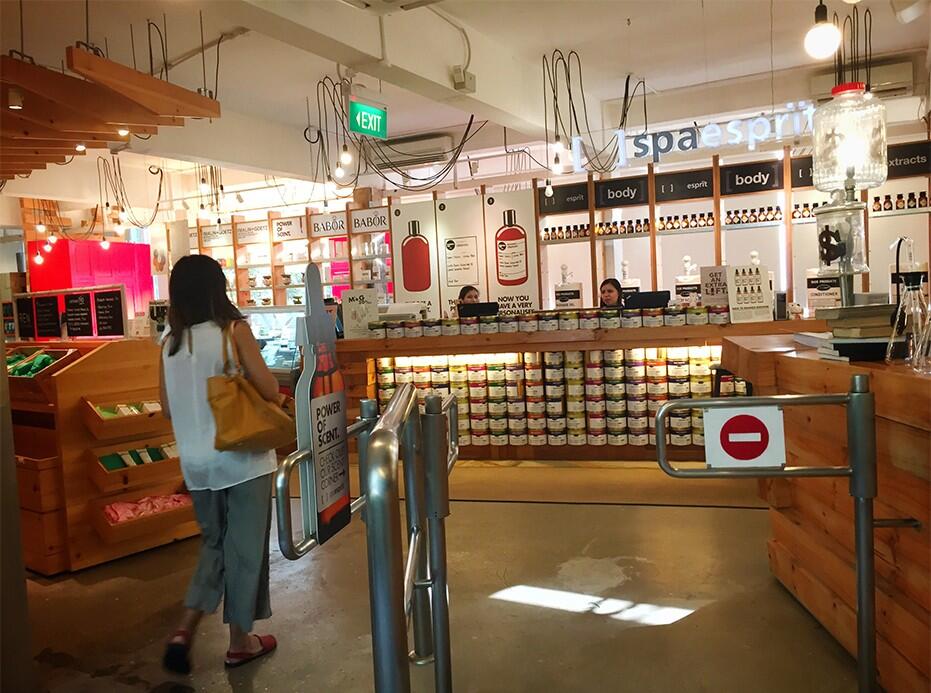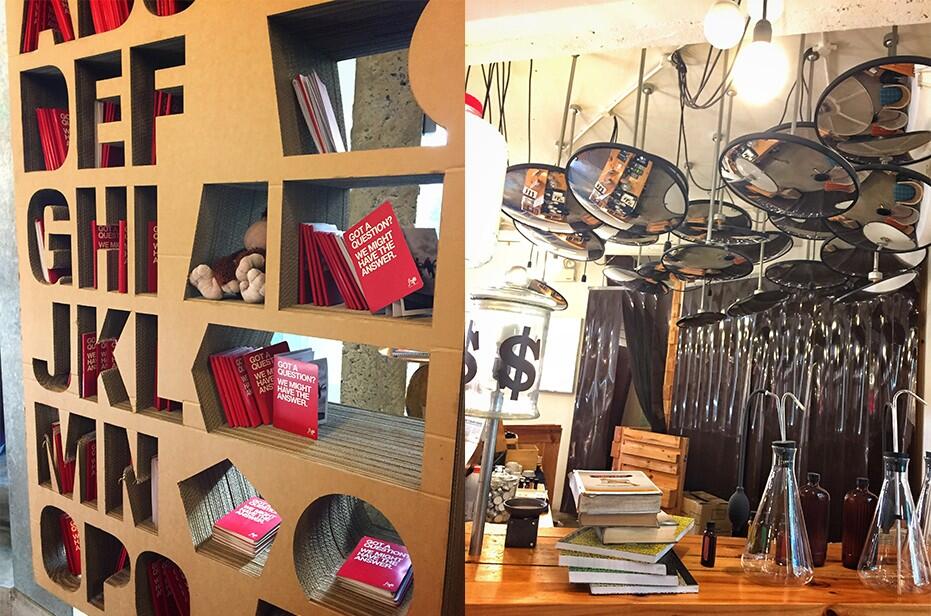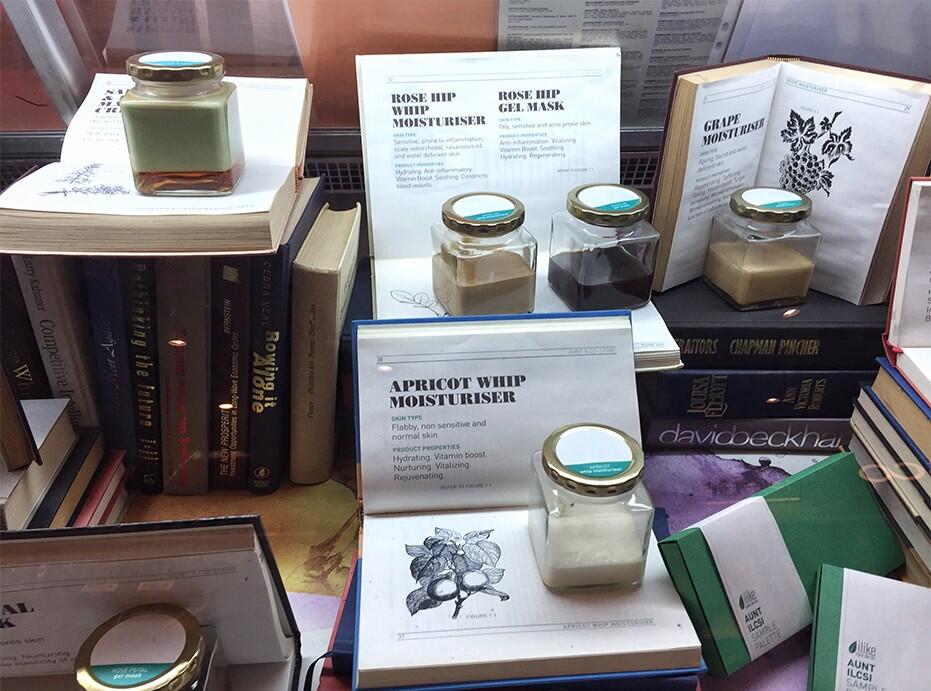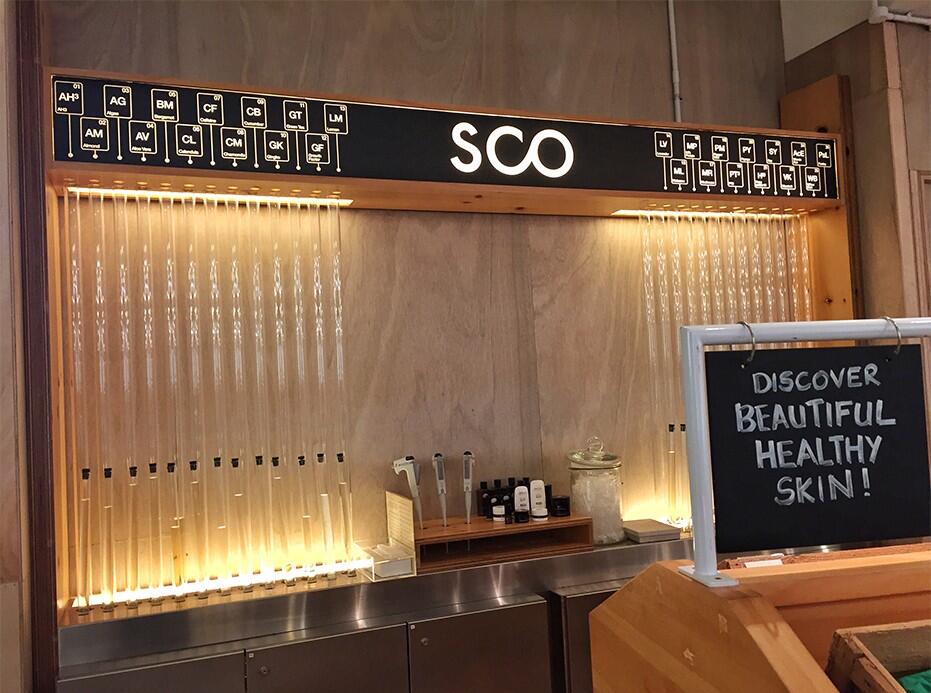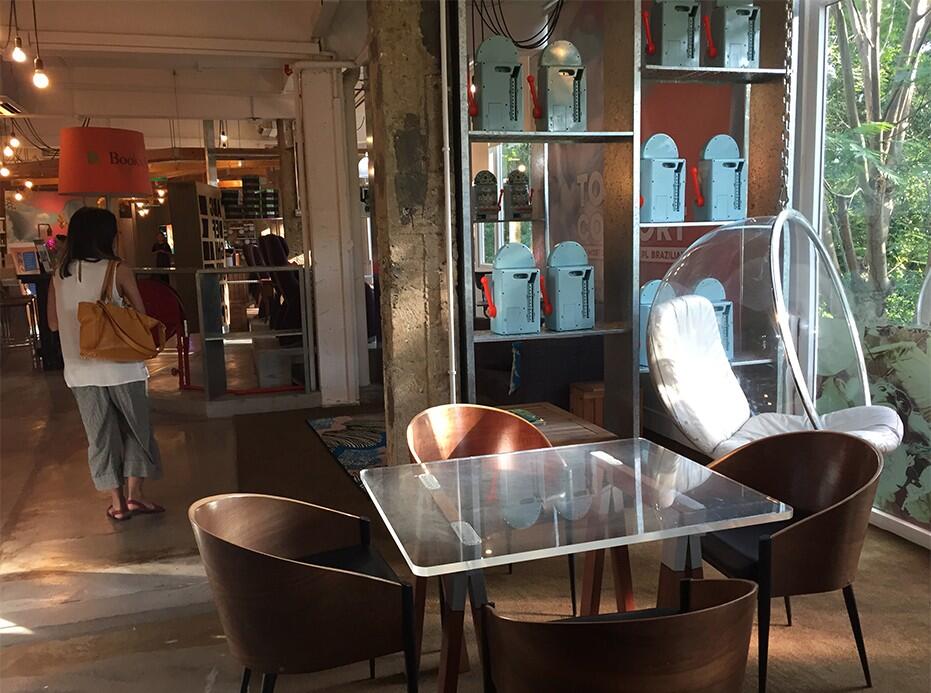 Then Rengee and i went to satiate our tummies downstairs >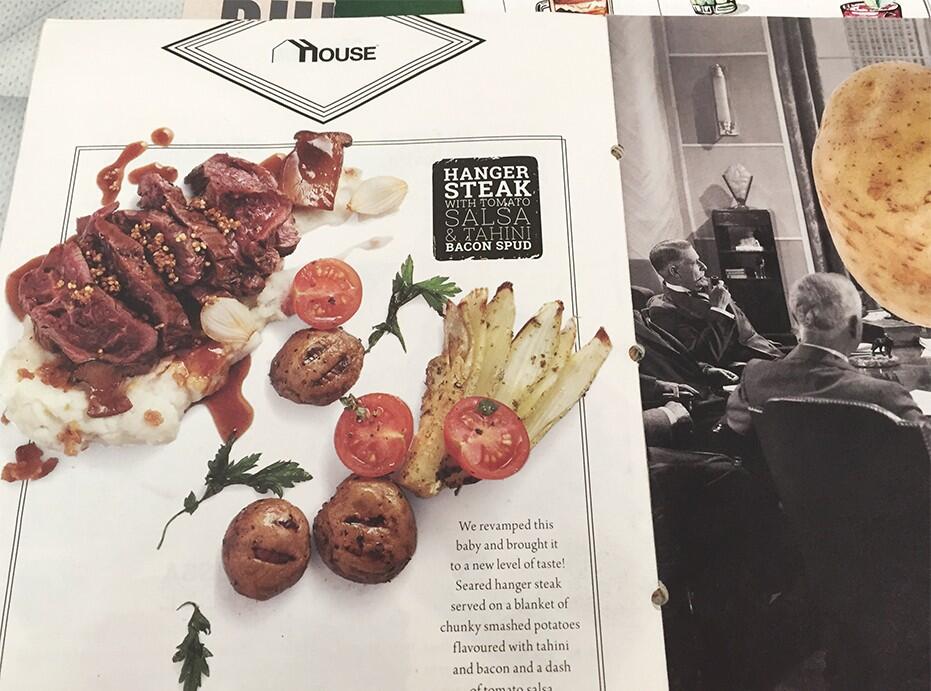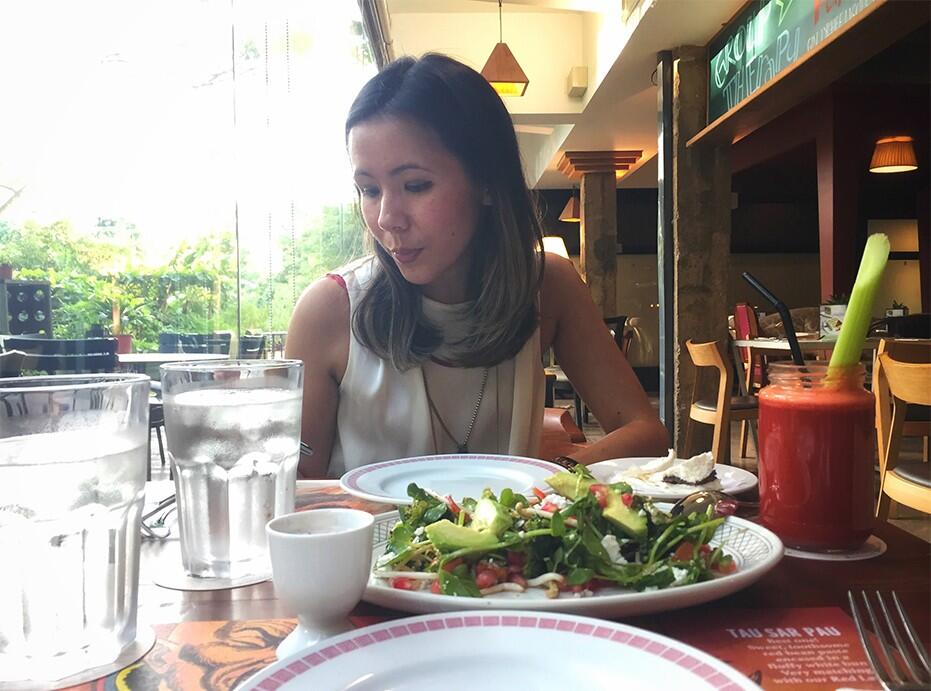 Hello pretty. Why do i have to look at pictures of you instead of your real face! I miss you!
The next day, we visited one of Strip's outlets >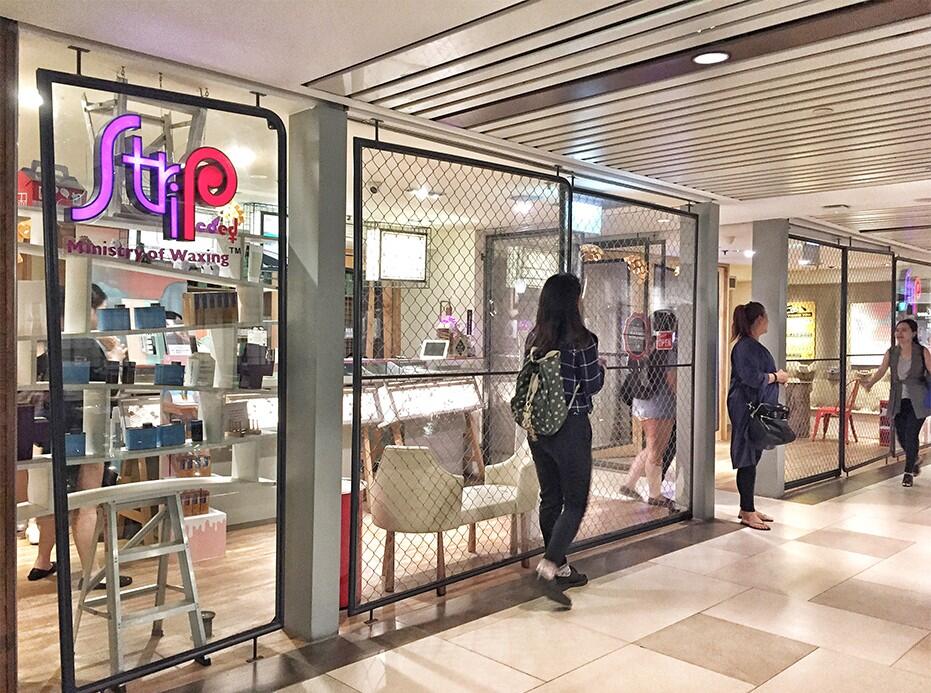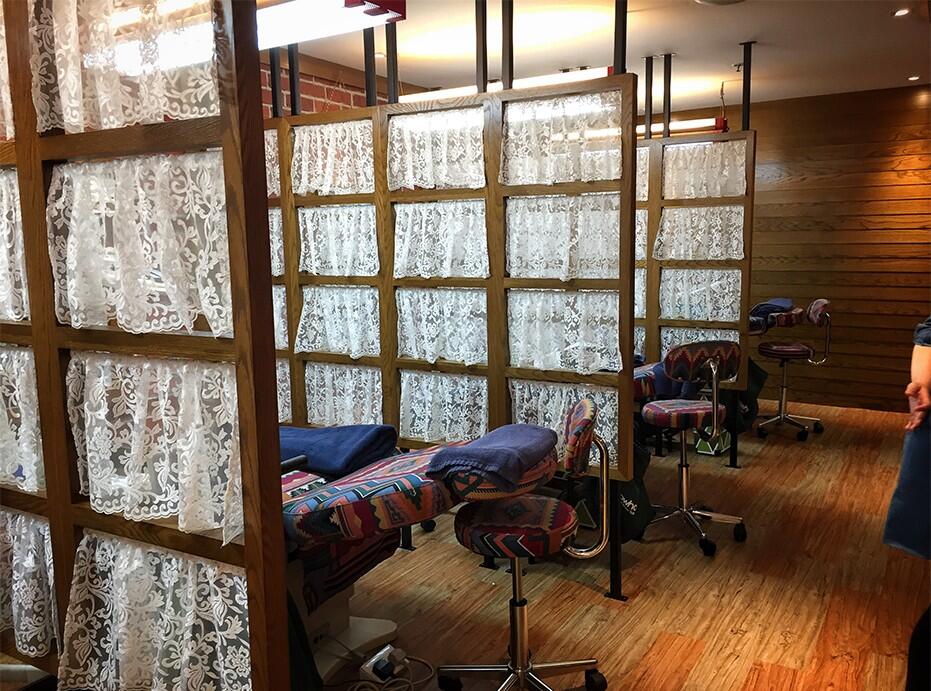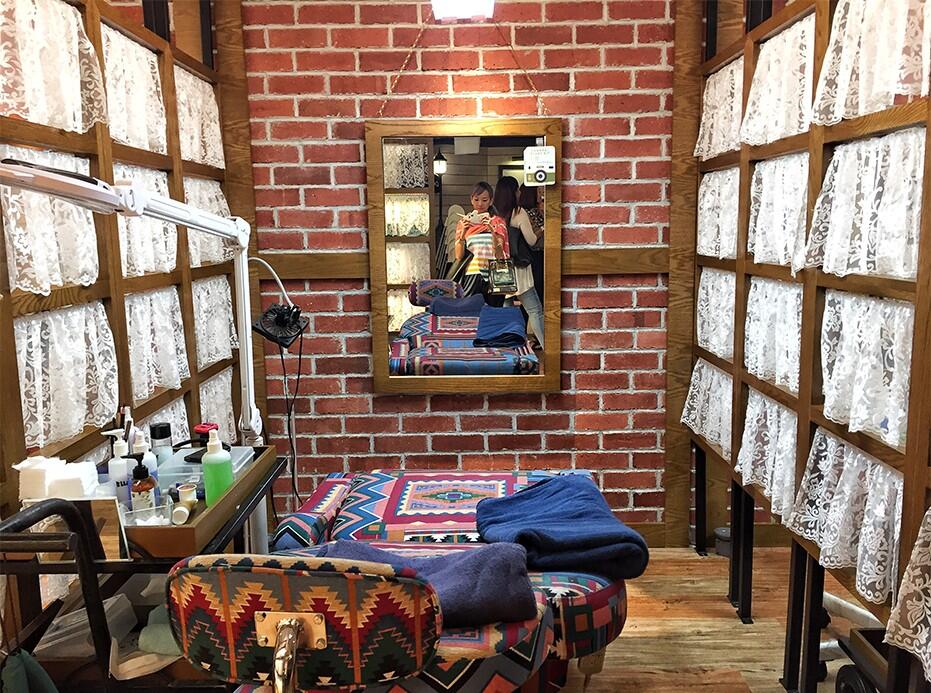 All products in Strip have been researched and produced in-house… i sampled one of their to-be-launched items and can't wait to see it hit the shelves early next year – i don't think it even exists on the market at all. That's all i can say haha.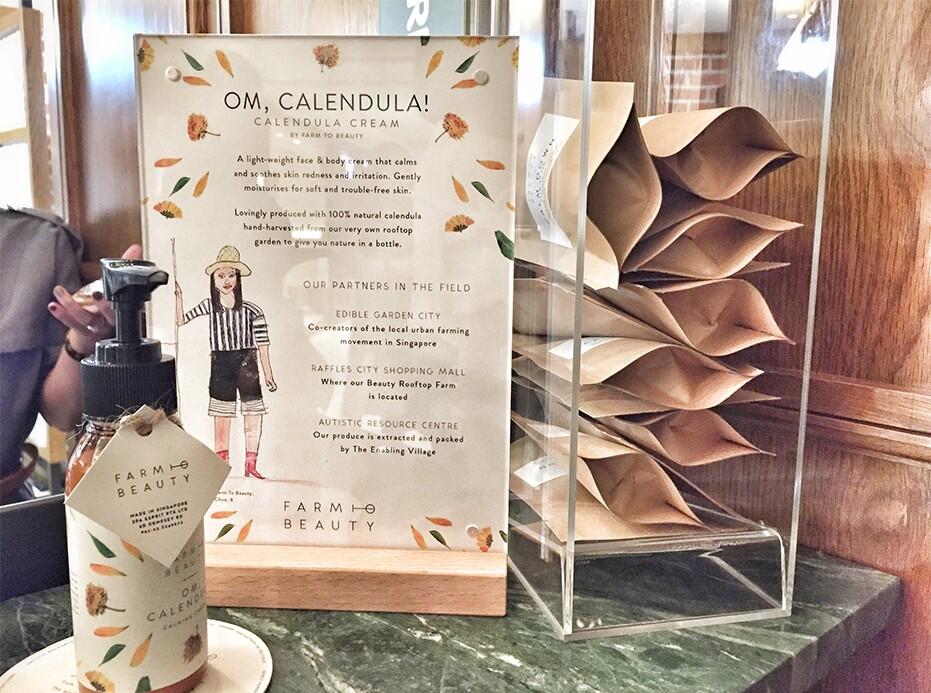 Their calendula cream is made using organic calendula grown on their own rooftop urban garden in Singapore, which we had a tour of along with all the Strip therapists in Singapore. It was their rombongan day and we happened to be there the right day to join in >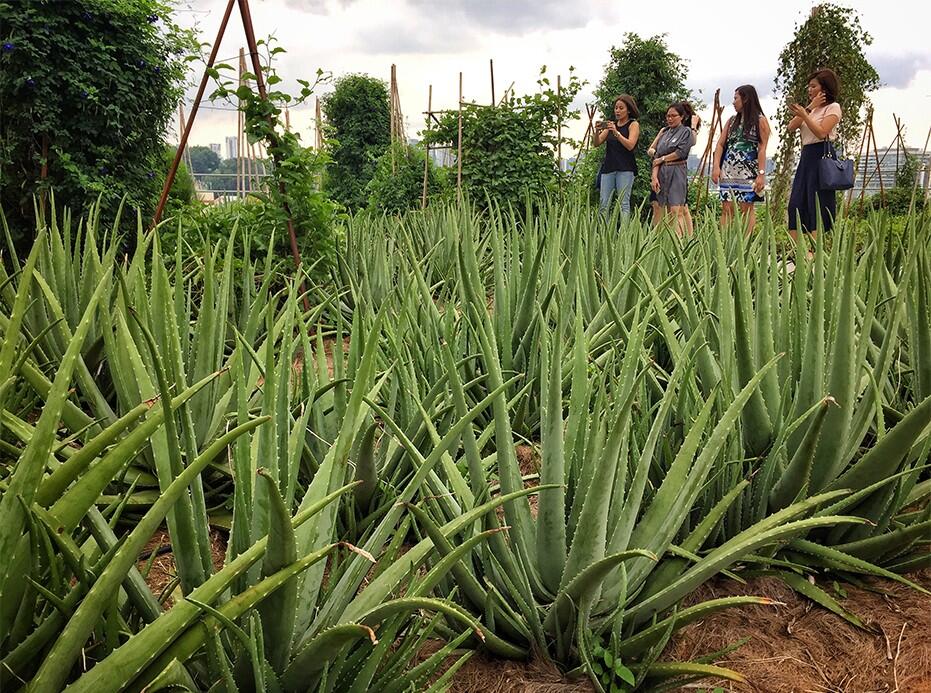 Ok i know this ain't calendula, but you know what i mean. Spa Esprit hired a young urban farmer to grow all types of plants up there, i thought it was amazing! We had a brief convo about how urban farming differs from on-ground farming (can't believe i'm typing that) due to wind, soil and other factors.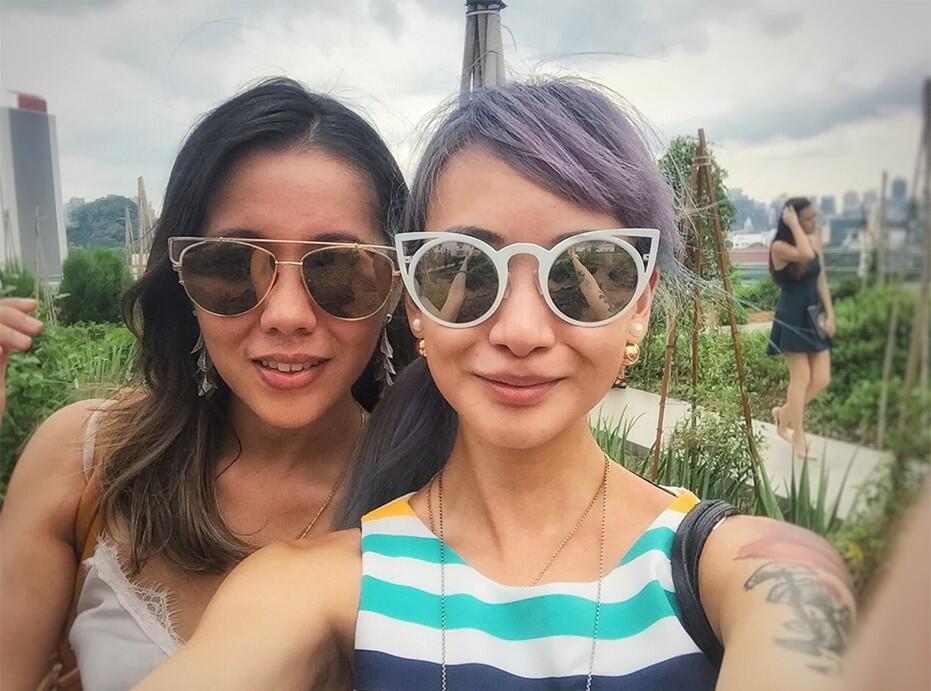 Not a great selfie but ah at least my toes look nice.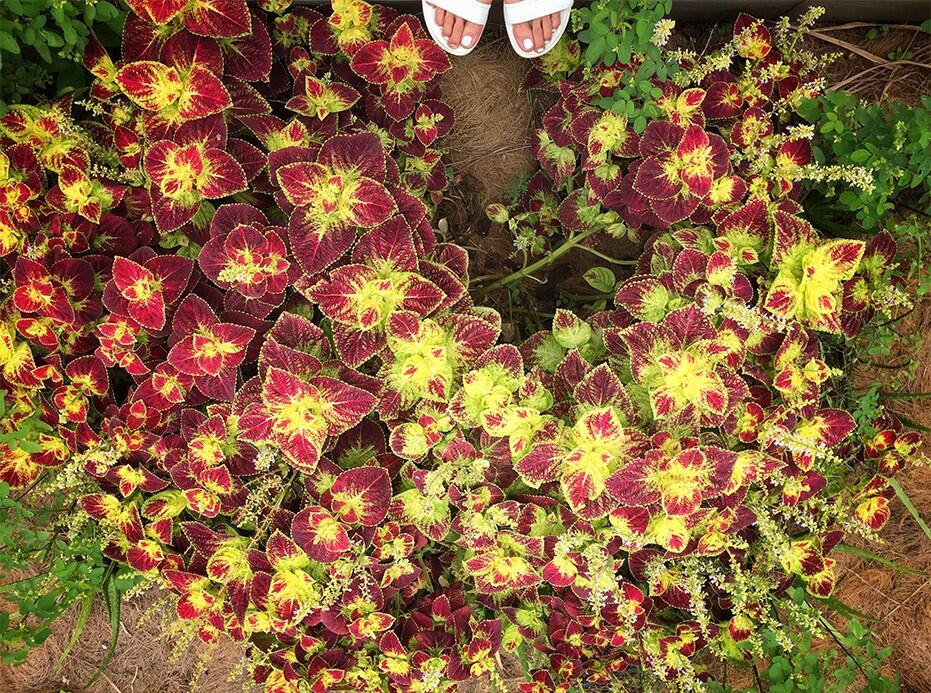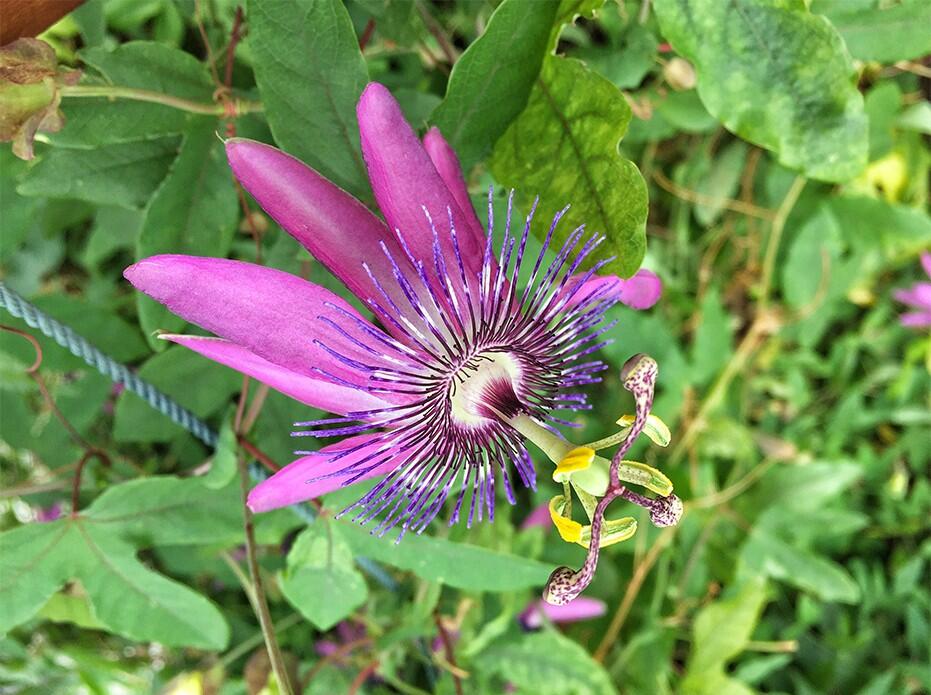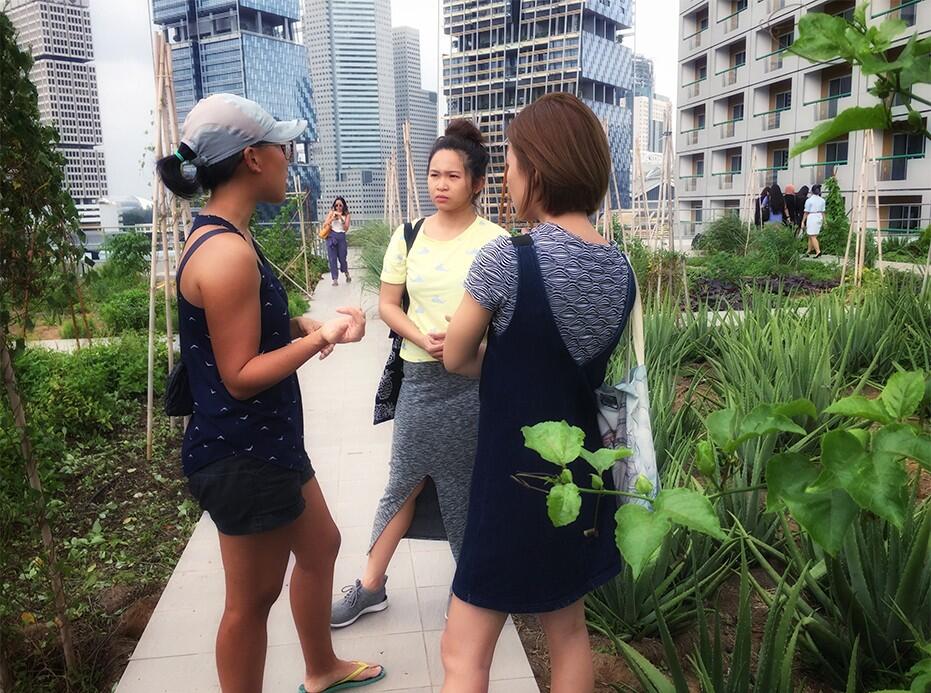 + + + + + + + + + +
Shameless Shoutout for client >>>
At the moment, Strip Malaysia is running a campaign called We Want Your Hair, where they're giving away FREE waxes and cash vouchers a few times a week, across their various outlets nationwide!
First 10 customers in line will get a Free Underarm Wax / Brazilian XXXX Wax
Next 11 – 50 customers in queue will receive an RM50 voucher (valid for 1 month)

All you have to do is be amongst the first 50 to show up at these outlets on these dates to get your waxing or vouchers on the spot. You can't cheat and make an app in advance (i have to state this cos we keep getting these queries on their social media 0_-) >>>
JULY
Strip outlet: KLCC
Date: Friday, 7th July 2017
Time: 1PM – 4PM
Strip outlet: Avenue K
Date: Saturday, 8th July 2017
Time: 1PM – 4PM
Strip outlet: Bangsar
Date: Thursday, 13th July 2017
Time: 1PM – 4PM
Strip outlet: Mid Valley
Date: Friday, 14th July 2017
Time: 1PM – 4PM
Strip outlet: The Curve
Date: Tuesday, 18th July 2017
Strip outlet: Solaris Dutamas
Date: Saturday, 22nd July 2017
Time: 1PM – 4PM
Strip outlet: Gurney Paragon
Date: Tuesday, 25th July 2017
Time: 1PM – 4PM
Strip outlet: Sunway Pyramid
Date: Thursday, 27th July 2017
Time: 1PM – 4PM
For more info on the upcoming events and promos, please LIKE facebook.com/StripKL
😆  😀   😆
+ + + + + +
Strip will also be the having these promotional prices throughout We Want Your Hair,
for ala carte or package treatments (quoted without GST);
Ala Carte XXXX Hard Wax

Female: RM 88
Male: RM 98

Ala Carte XXXX IPL

Female: RM 288
Male: RM 388

Ala Carte Underarm IPL

Female: RM 88
Male: RM 98

Package 6 Sessions XXXX

Female: RM 3,388
Male: RM 4,404

Package 6 Sessions Half Leg Bottom

Female: RM 3,388
Male: RM 4,404

Package 6 Sessions Underarm

Female: RM 1,694
Male: RM 2,202
+ + + + + +
Kit It Clean: Available at promo price of RM 228 (excl. GST)
The Kit it Clean set consists of:
1. Ice Cream (worth RM 103.88)
Ice Cream is a soothing, calming moisturizing cream that puts out any skin flames and fires with lasting moisture. This is also great to moisturize and soothe sunburned skin.
Tip: Recommended for face and body post-IPL.
2. SCO Peace+ serum (worth RM 178.08)
SCO Peace+ is an anti-bacterial and anti-inflammatory serum that contains Chaparral extract to weaken hair and slow hair growth, while Tocopheryl Phosphate ensures an itch-free day, every day.
Tip: Recommended for post-waxing treatment!
3. Loofah
Scrub and exfoliate all your dead skin away before going for any IPL or waxing to help prevent ingrown hair.
If you're interested in winning one of 3x Kit It Clean sets Strip is giving away this month, click *here*
+ + + + + +
IG: @stripmalaysia
FB: facebook.com/StripKL
Website: www.strip-my.com