I had this grand plan to blog a few posts today but a sudden viral flu/fever kicked me out of commission.
After working late on a deadline till past midnight on Tuesday, i headed to take a shower and was trying to switch on my bedroom air con when… i felt… something… about… to come up… NO!!! Dashing to the bathroom, i just about made it to the toilet bowl to puke everything i'd eaten since 6pm.
Quinoa, chickpeas, char koay teow. Lots of orange and yellow. Gross.
I don't have the stomach to eat chickpeas any time soon.
After i threw up a few times and then showered, i tumbled straight into bed cos i didn't want to get sick!
Jun came to sleep too, and in the middle of the night i heard him packing his bags for a run and i scolded him, "Why are you so noisy!!"
He wasn't packing his bags, but my delirious fever made me half-dream he was. In reality, he was mucking around cos he was throwing up and having a fever too. I don't know what we caught! Funny thing is Baby/Faridah caught something similar last Saturday morning, and Clem told me he was sick too, and so is his gf. Rengee said her team was ill, and when i walked past the doctor's, i saw 8 people waiting and gave up with the decision to self-medicate instead.
My muscles are aching like crazy, i get light-headed and don't feel like eating anything.
Baby said she experienced some bleeding in sensitive areas and i retorted, "Are we turning into zombies!?"
Here's a non-zombie pic and complete opposite of how my body feels right now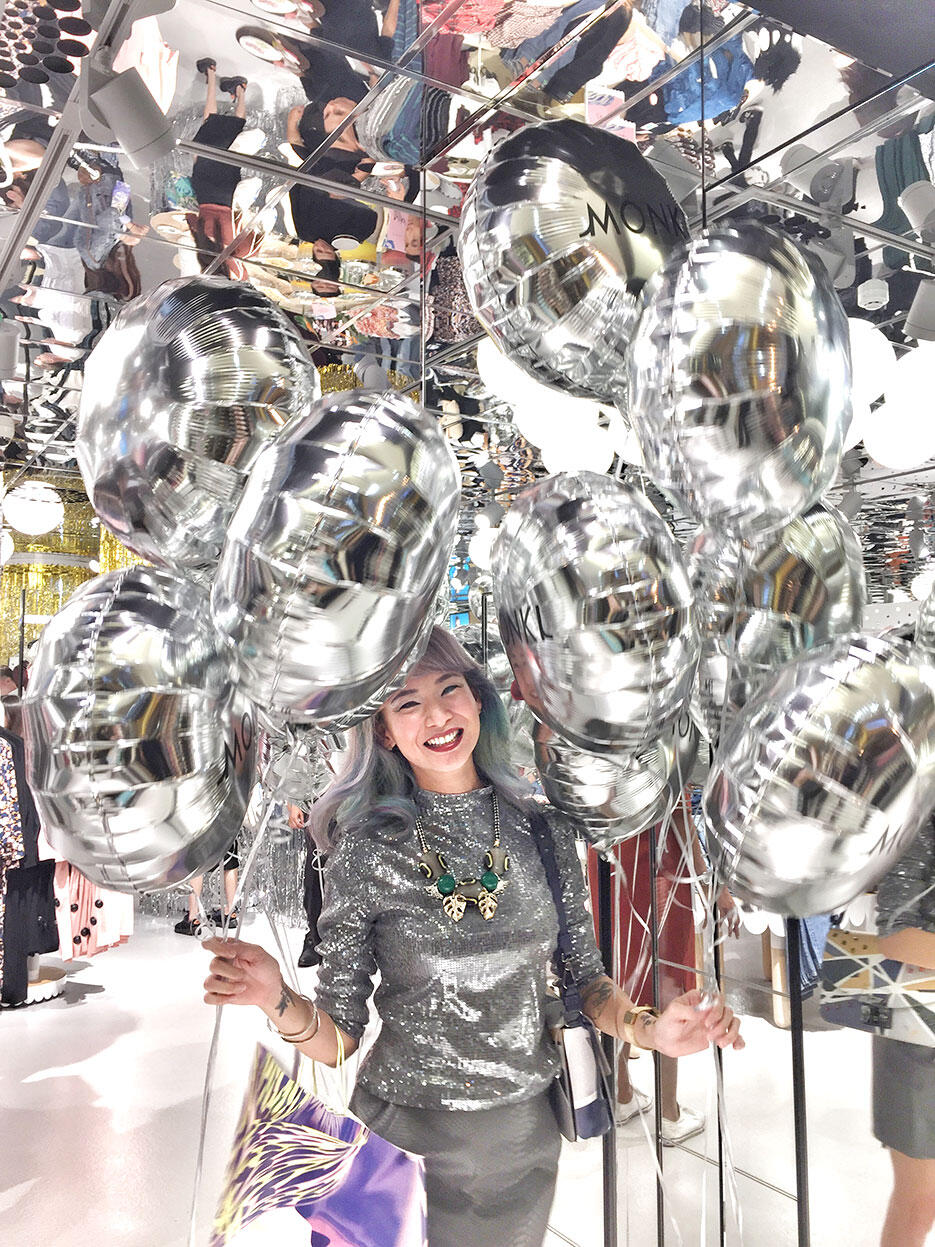 Last Friday at the Monki Sunway Pyramid launch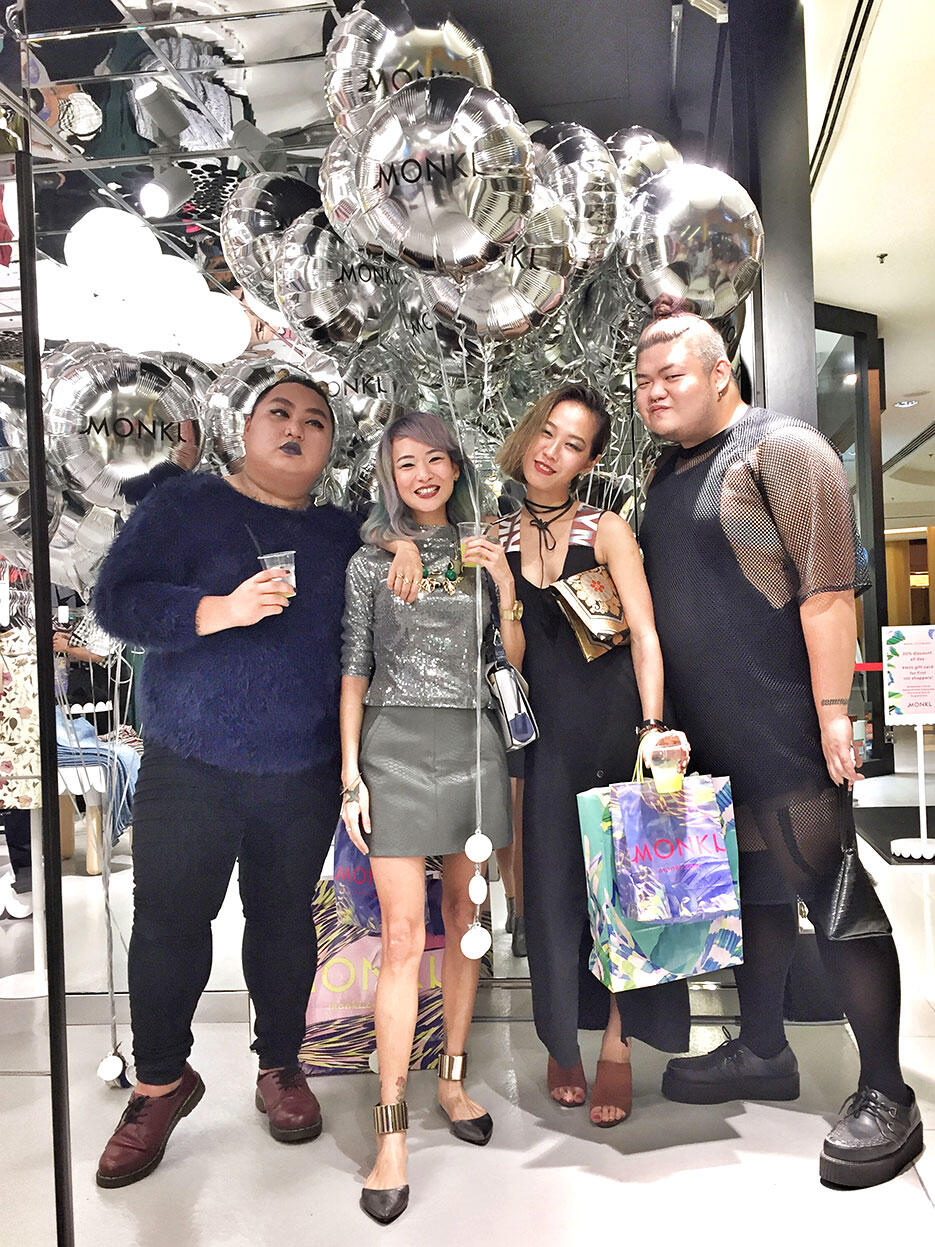 Ex-KBF interns Adrian, Sweet Ee and Joe!
+ + + + +
I had a productive Saturday cos i went to bed early on Friday night!
Went to support Bell for her launch of Handmade Heroes, which turned out to be a double-launch with The Good Co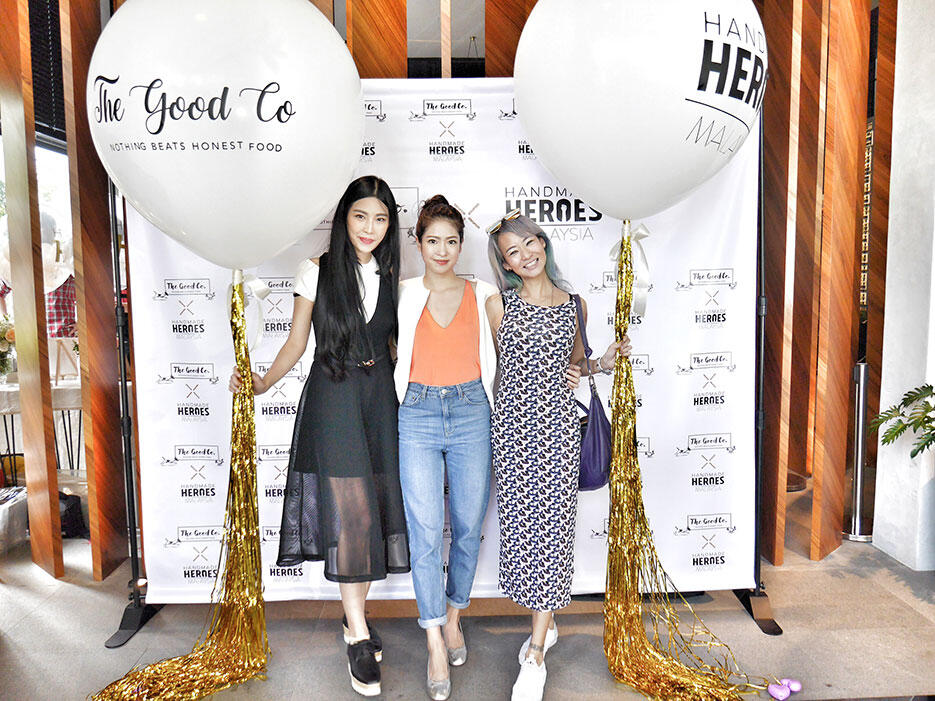 Levy of The Good Co.; Isabella of Handmade Heroes; and me just wondering how many of those giant balloons it'd take to lift me off.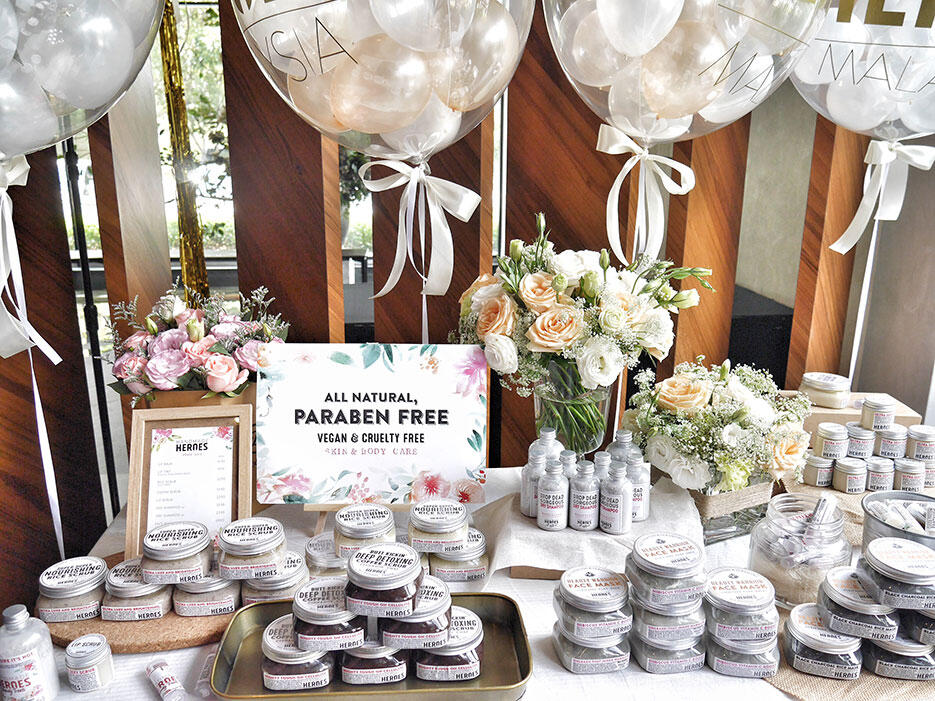 Handmade Heroes are paraben-free, cruelty-free, vegan beauty products GREAT FOR XMAS PRESSIES!
So far i've tried their coffee scrub and told Jun how i love it cos it's not one of those pussy scrubs with tiny granules that don't exfoliate jack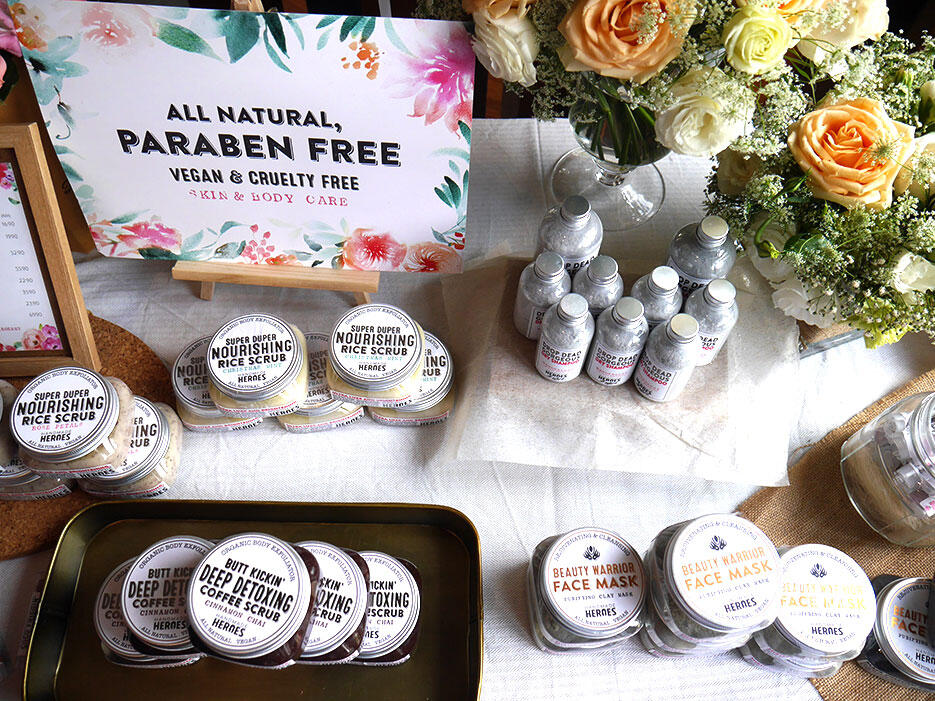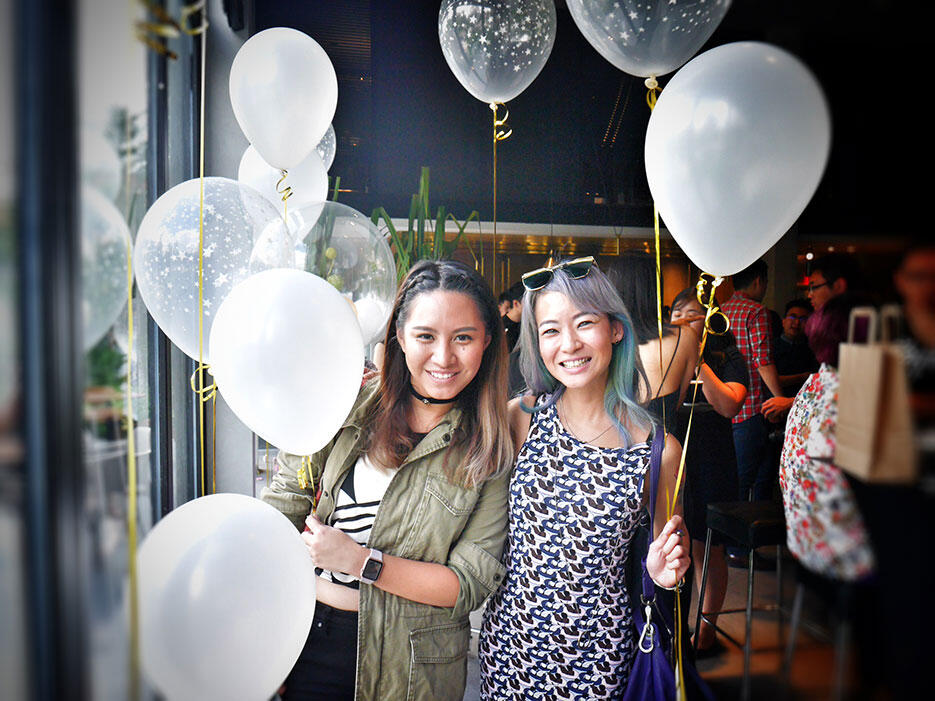 Hanie & me!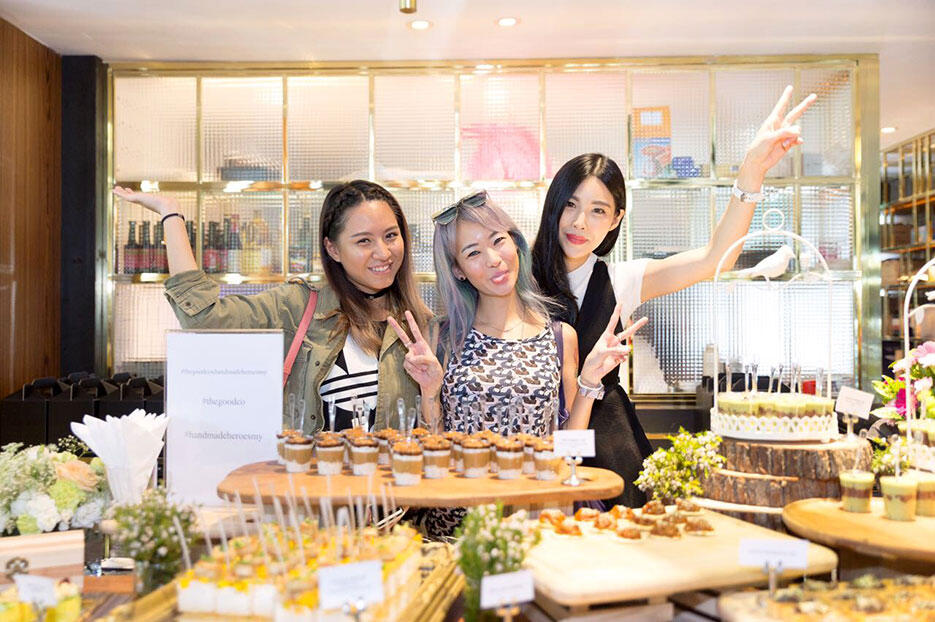 Hanie, me and Levy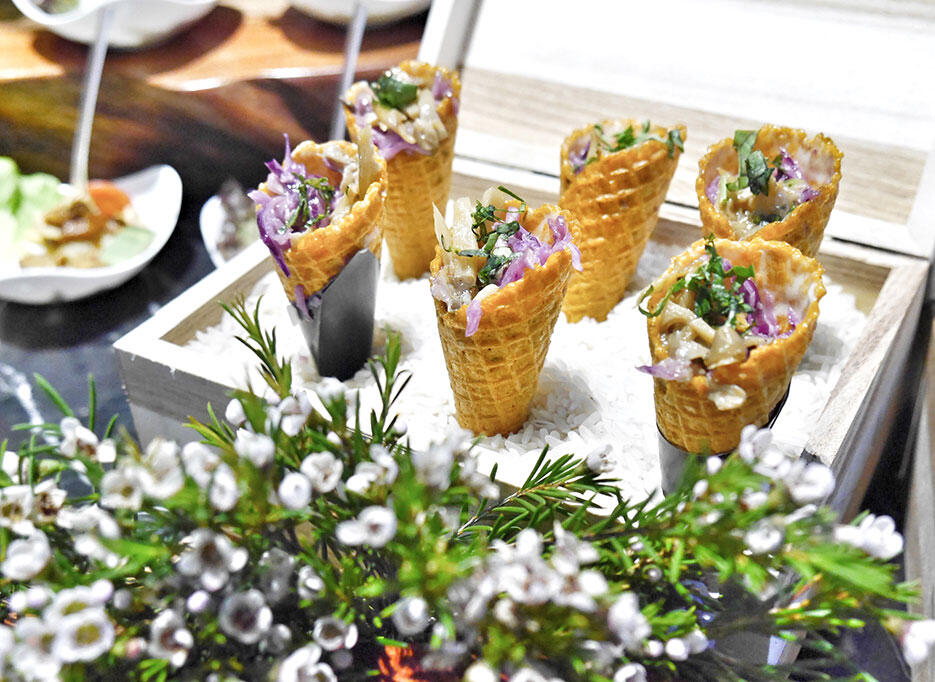 The Good Co. serves healthy meatless meals which can be delivered to your door! Or you can pick up from their cafe in Bangsar on Jln Penaga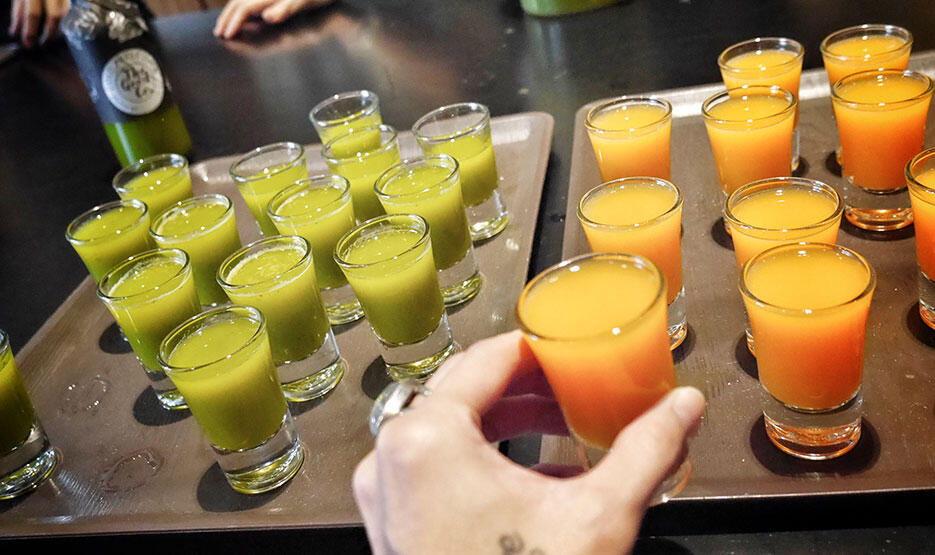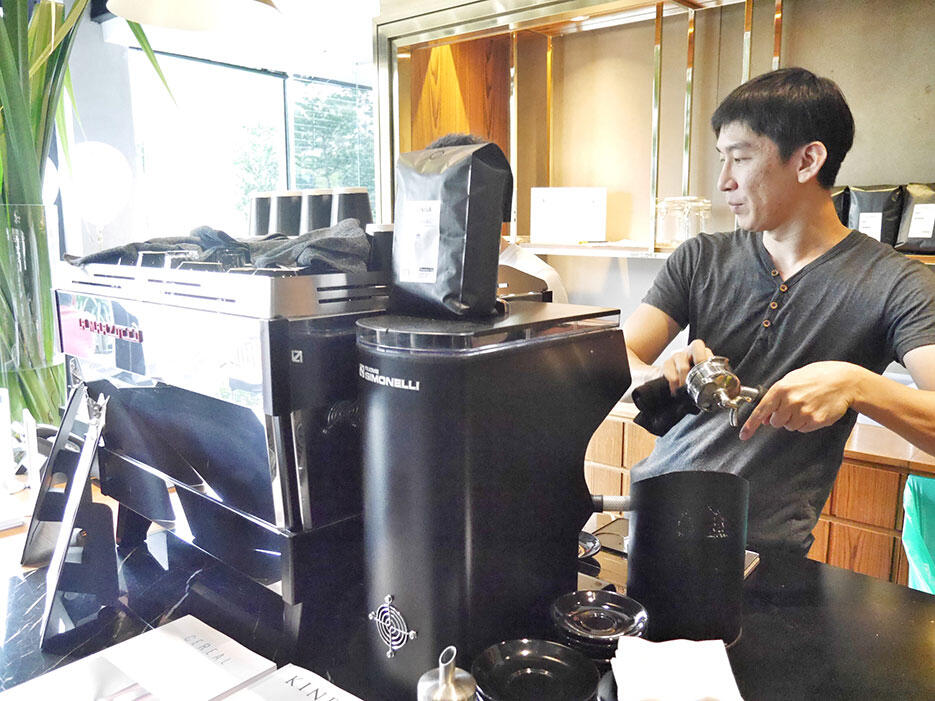 Couldn't resist a shot of Andrew (i still call him Y.So in my head) whom i've known since dating one of his best friends yearsssss ago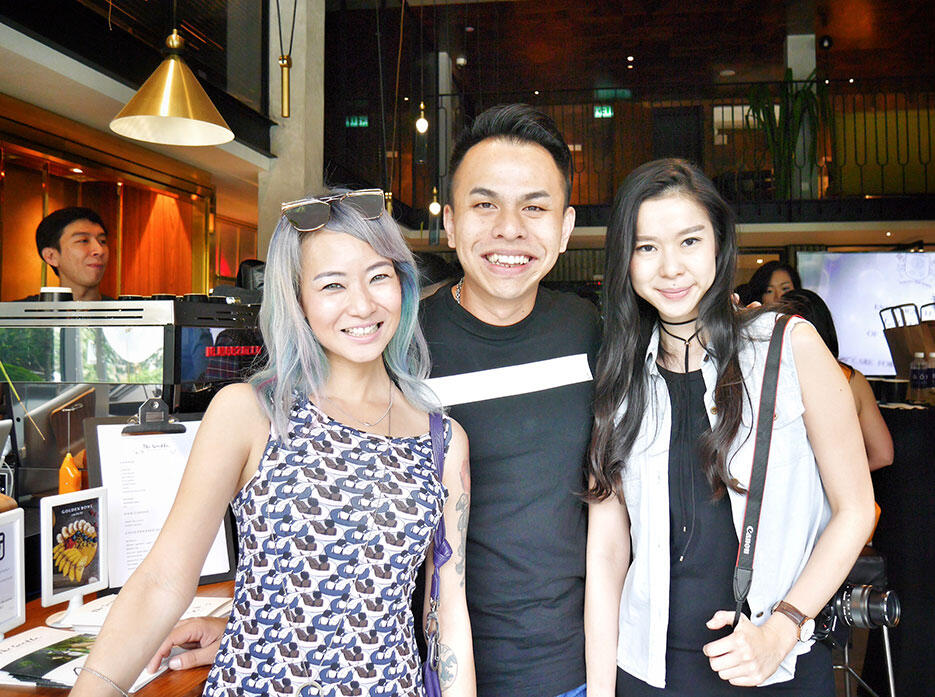 Me, Joshua and Ivin
+ + + + +
Went to the Nelissa Hilman pop-up in Bangsar Village 2 after that to pick up these beauties: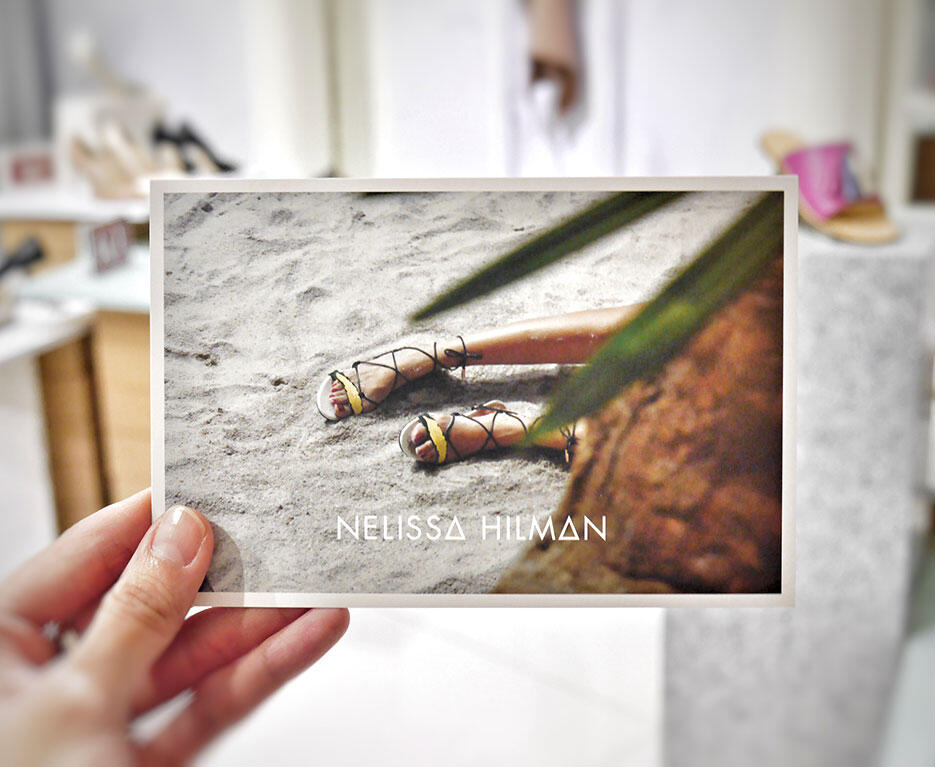 I saw the visual above in their EDM and whatsapped Nelissa to say WELL DONE on such awesome shoes + imagery and she GIFTED me a pair! Squeeeee*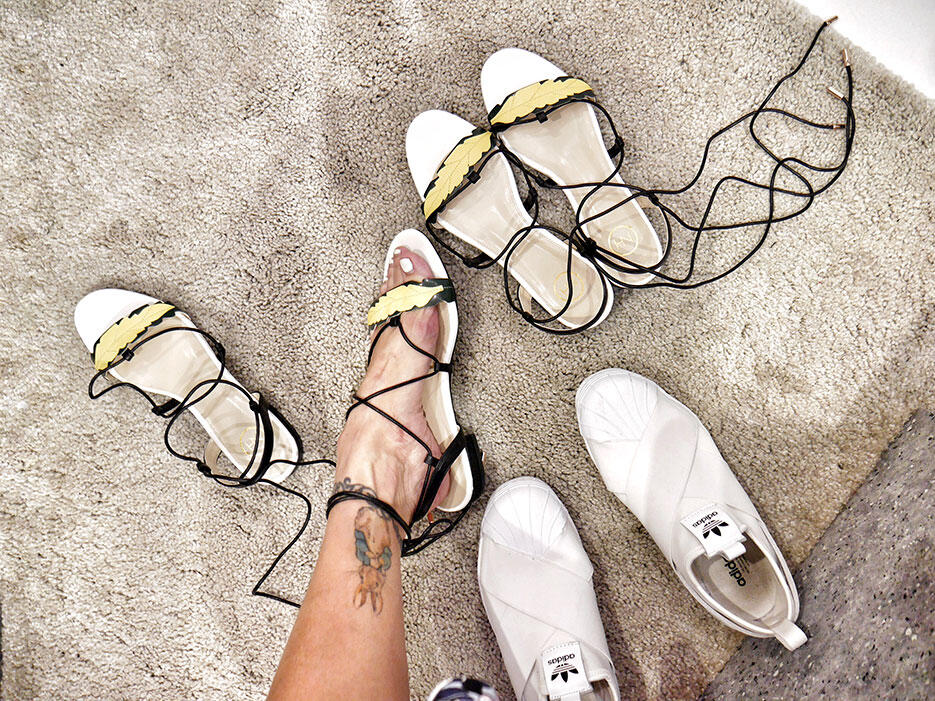 + + + + +
After NH, i dropped by Zara to get a dress, then Coley's to meet Jun and Siew for a drink after Bersih.
Then i went to Seputeh to talk PR with an old friend for 3 hours, by the time we were done it was 8pm and we all decided to have dinner together.
Got home at 11:30pm and felt great not to be out anymore and decided to spring clean 0_-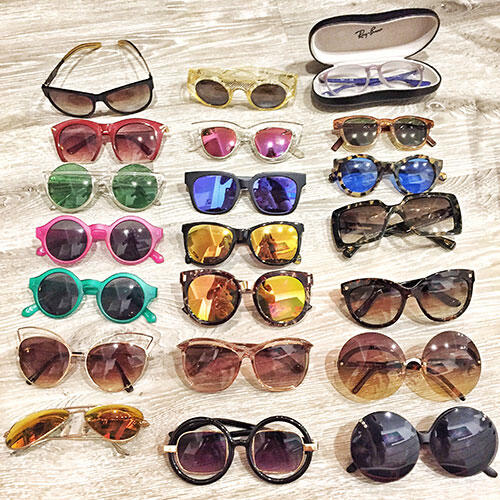 Not even including the ones in my car.
On Sunday, TY came over for oysters and Jun's newly-obsessed abura ramen (but that's for a separate food post on stuff Jun has been cooking)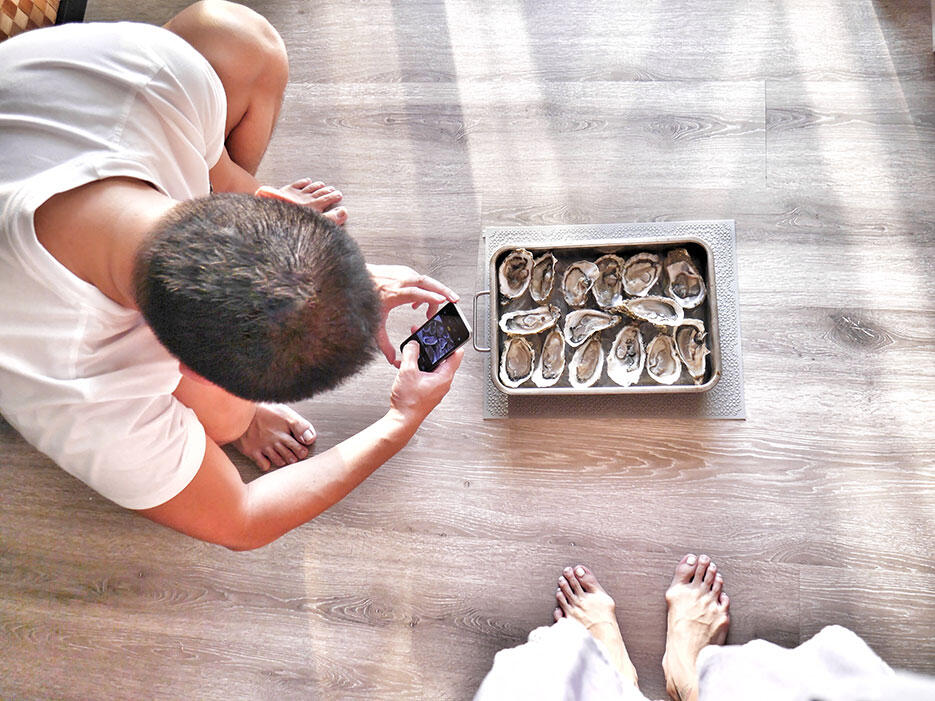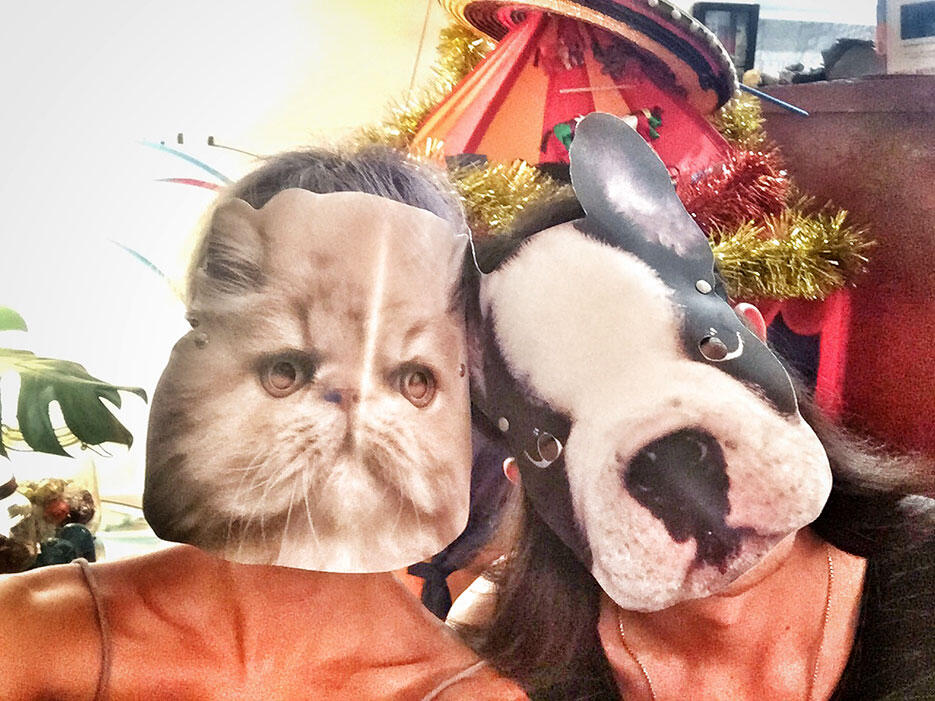 I tell Jun that sometimes we are like duck and chicken talking.
Cos i don't understand what he says and make him repeat himself, numerous times.
Sarch says we're more like cat and dog, cos of our personalities (my snooty damn all, and Jun's eager-to-please)
Ok cat and dog over and out, gonna relax cos trow's a BIG DAY AND I AM NOT SICK AT ALL.