SADAK is the brainchild of Serbian-born fashion and stage designer, Sasa Kovacevic. His eponymous label has been presented in Paris and Tokyo since 2010 and he has been nominated for multiple European fashion awards including Designer for Tomorrow (2009), the European Design Award (2012), and the Baltic Fashion Design Award (2011) for Best Male Collection. Apart from fashion, he designs stage sets and costumes for film and theatre (having his designs featured in The Hunger Games 3: Mockingjay).
SADAK prides itself as innovative and unique while retaining distinct elements of various ethnic cultures. The sole message that the brand intends to communicate is "pride in individuality', which is what gives them character.
Earlier this month, SADAK showed his SS16 collection at Mercedes-Benz Fashion Week Berlin. The collection embarks upon a journey of post-modern Islamic culture by showing men wearing backless Niqabs (traditionally worn by Muslim women) that break with conventional gender roles. This was bound to get some attention and was picked up by the Daily Mail UK.
Deconstructed blazers, golden chokers over socks, prints of palms and golden wheels, and typographical details reading "Error" and "You + Me = <3" were some of the details in the primarily pastel collection of blue, rose, and lilac teamed with bold contrasting black.
Fashion Show Photo Credits: Guillem Vinas Chipi
Backstage Photo Credits: Daniel Bolliger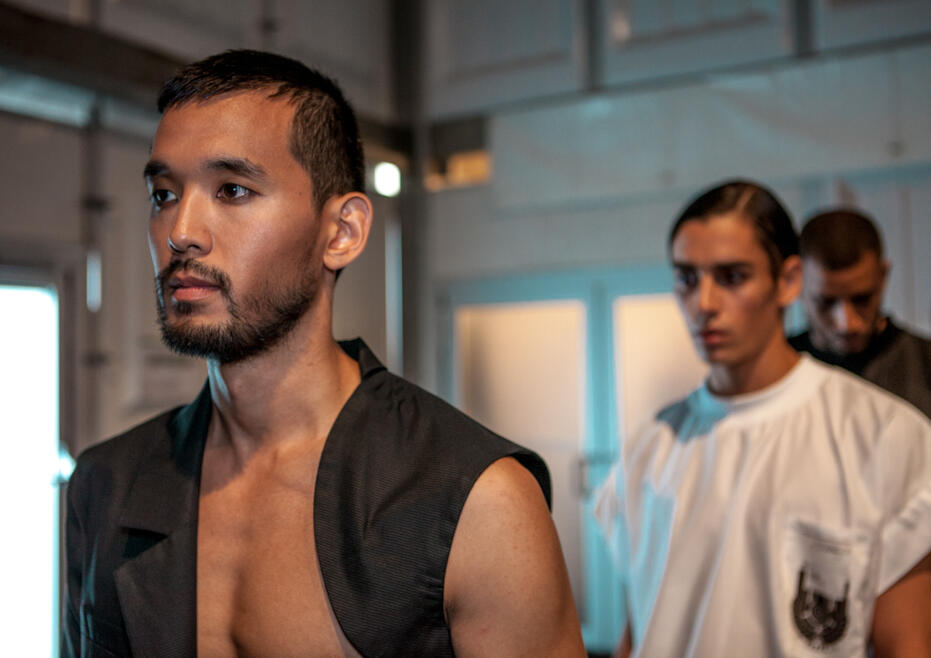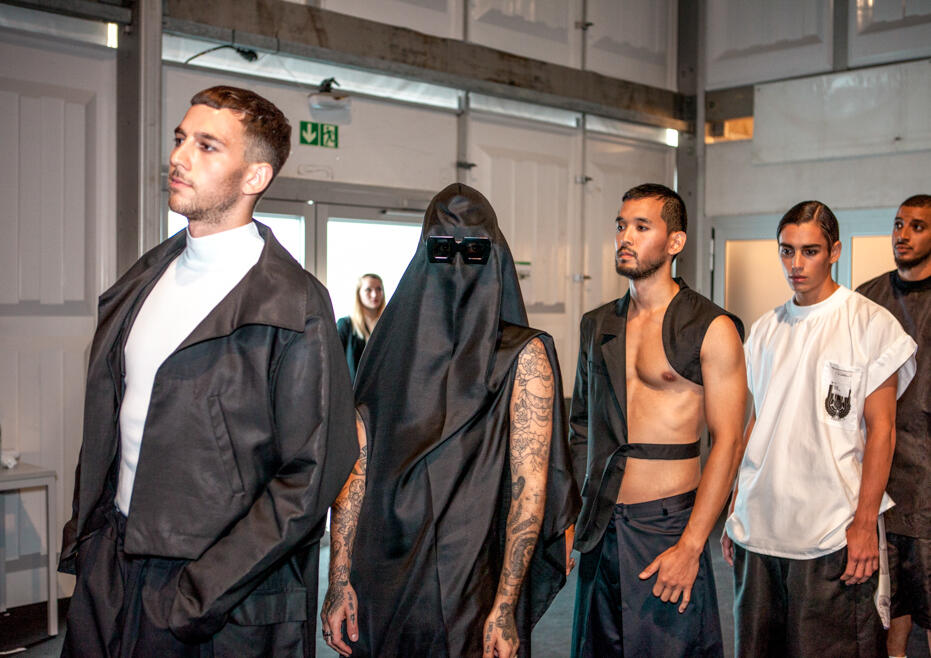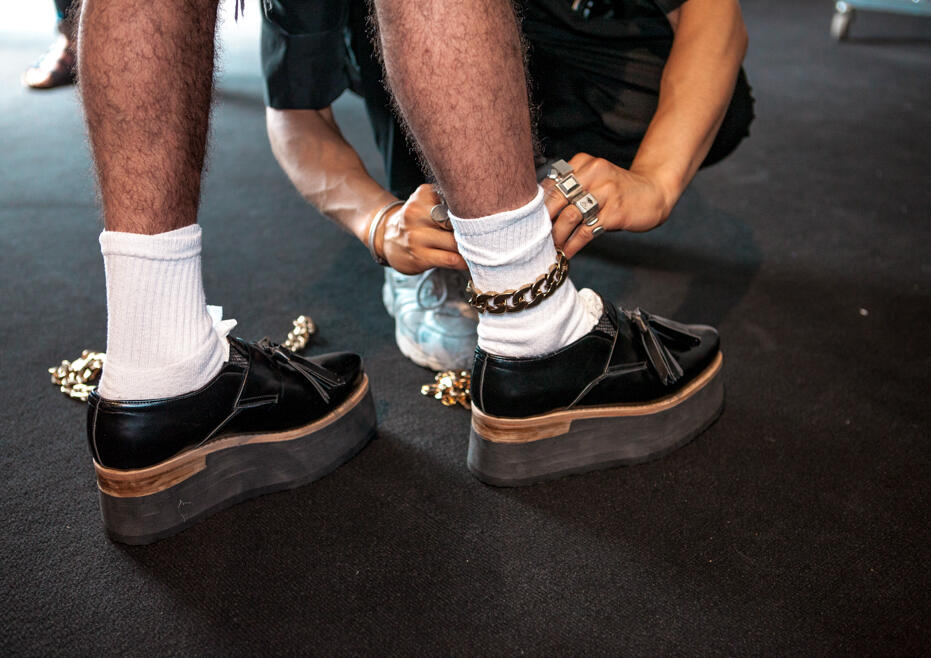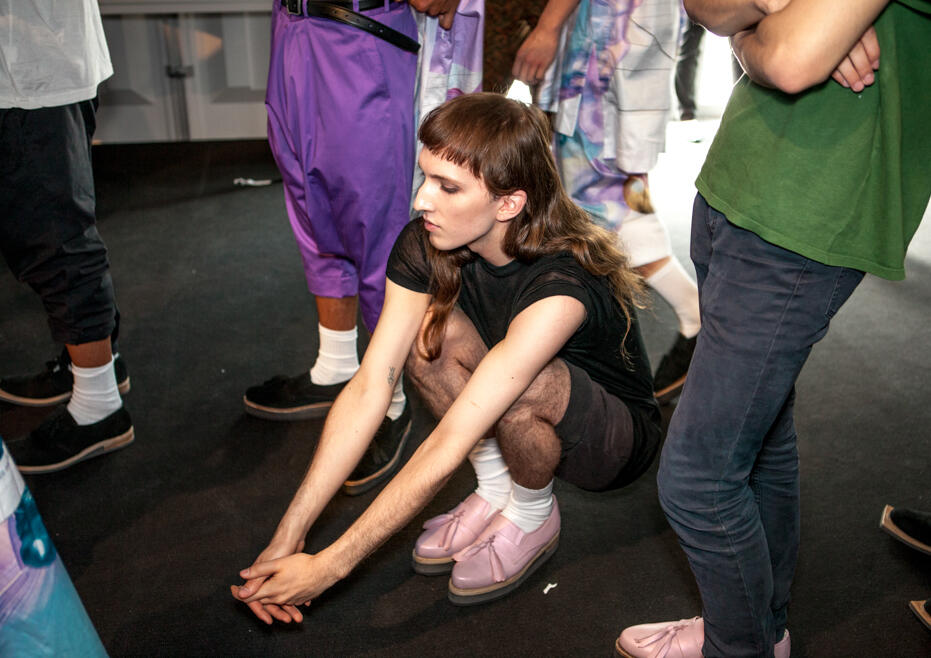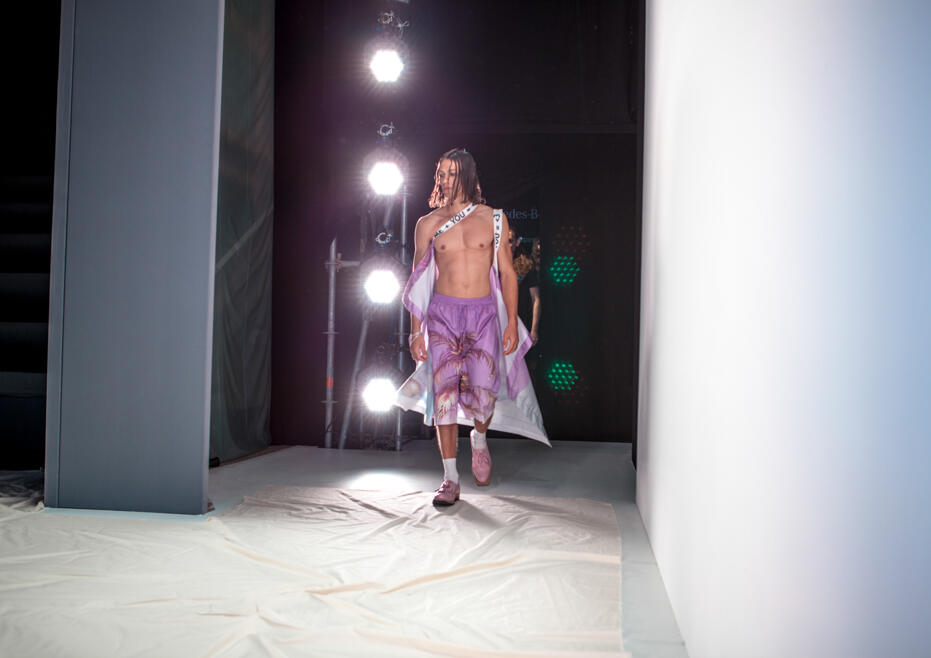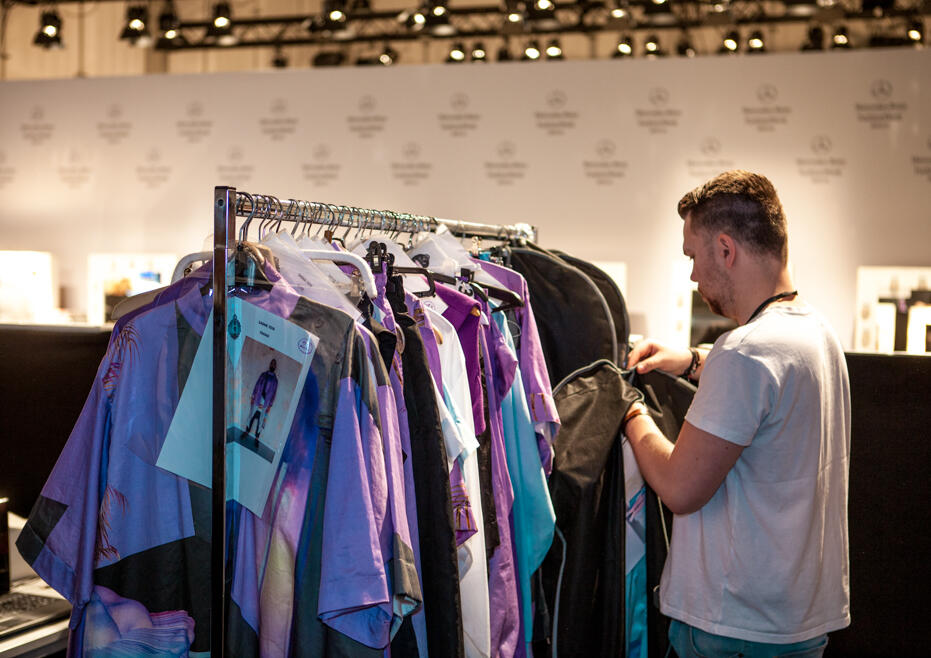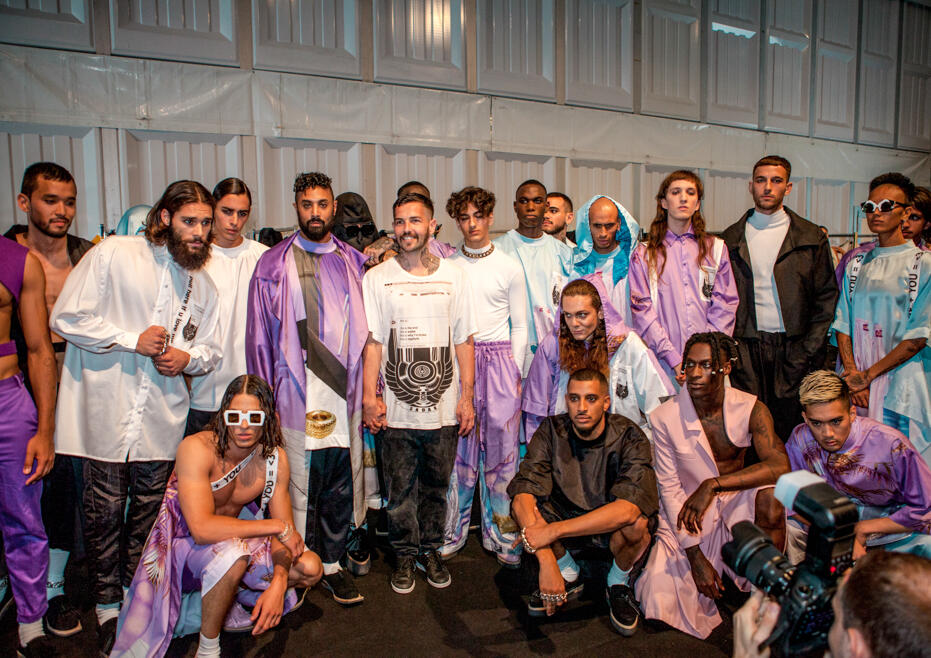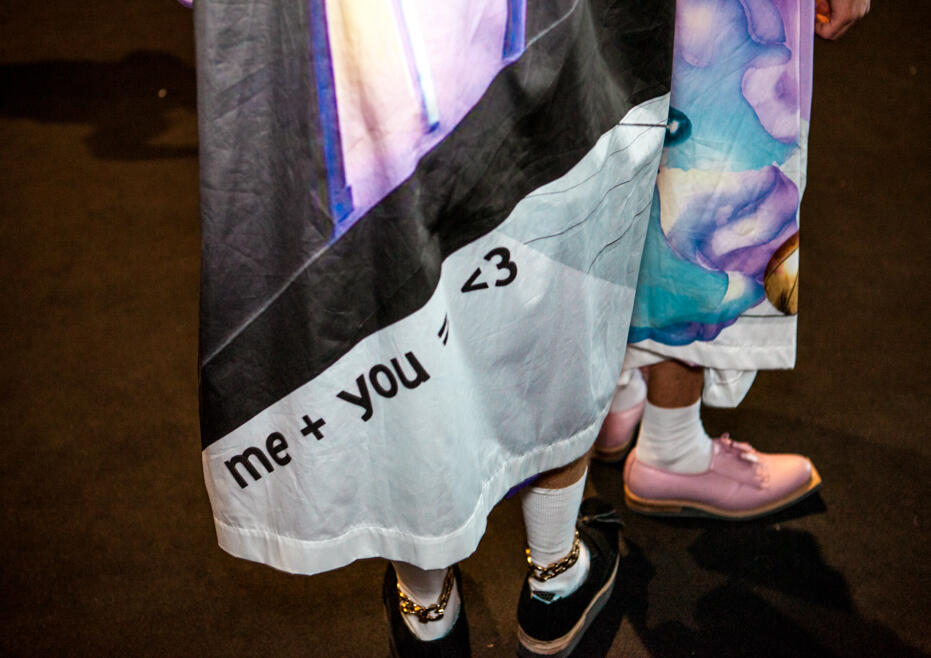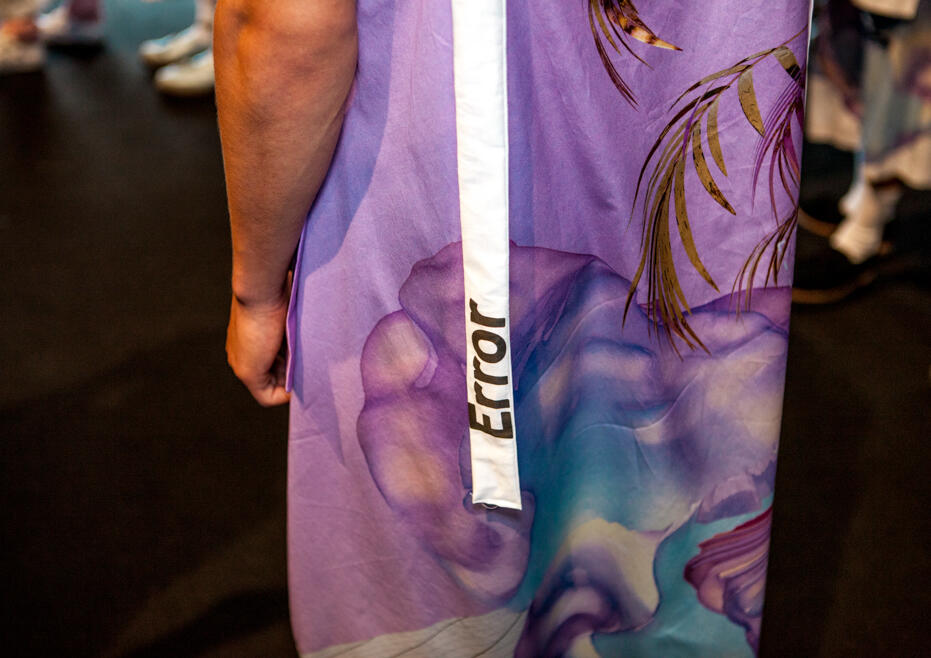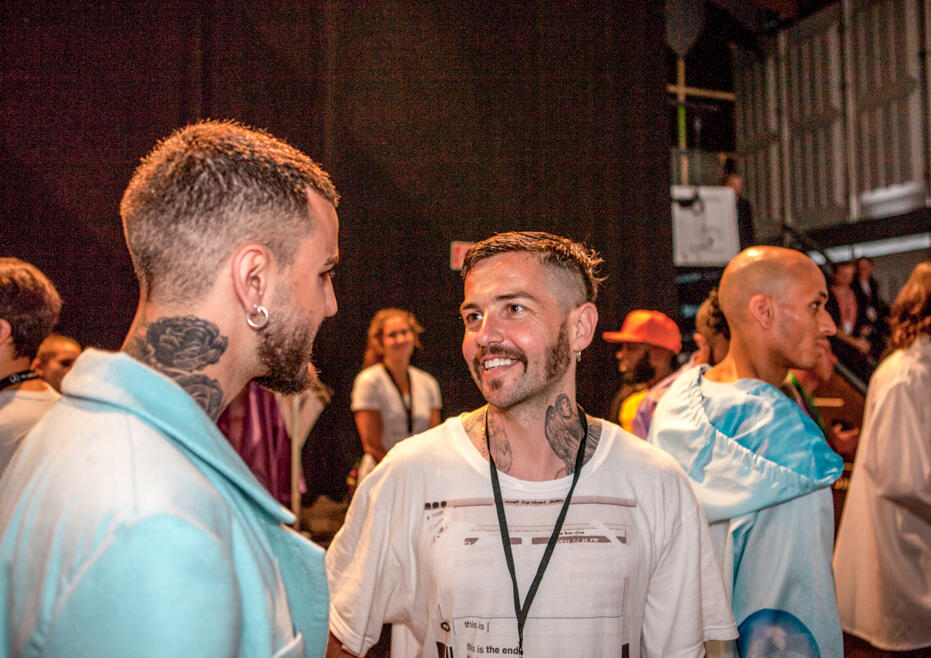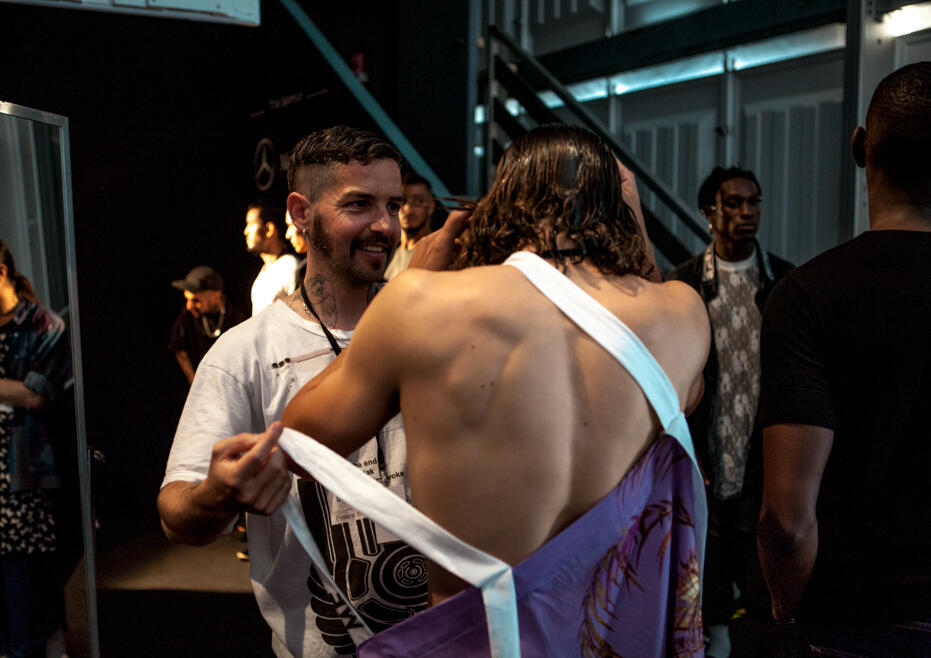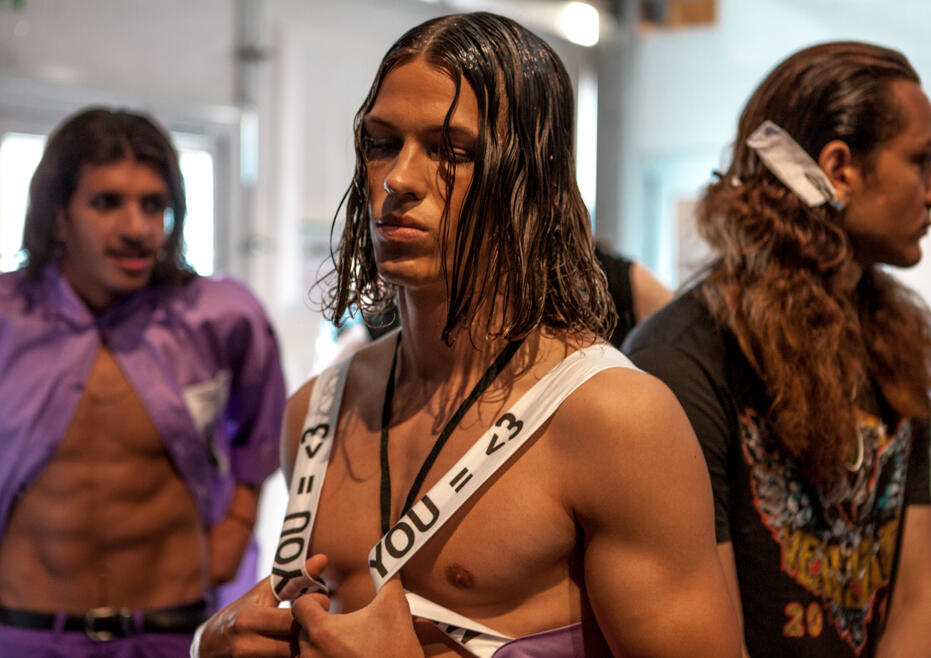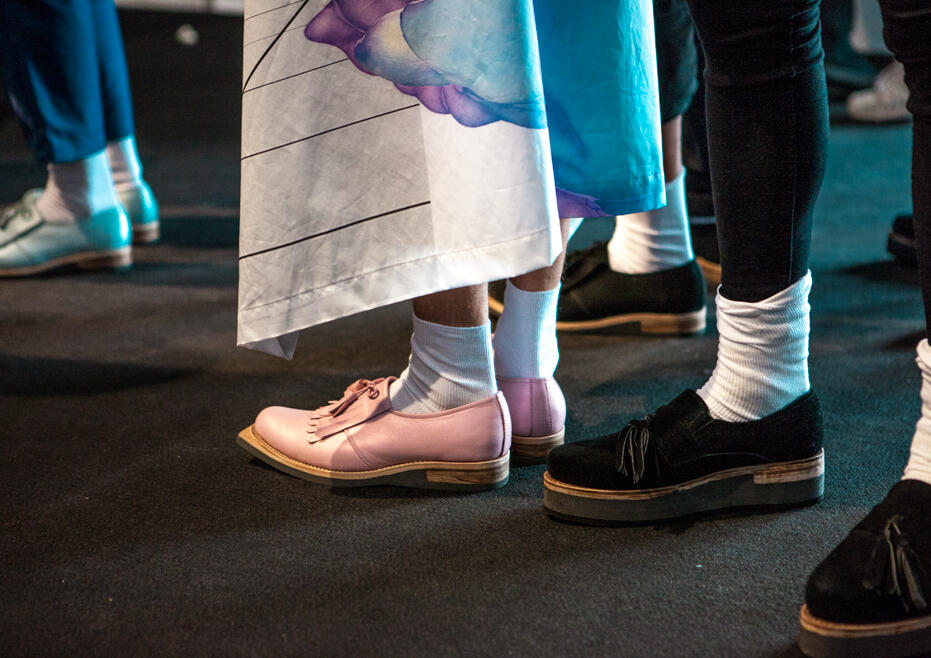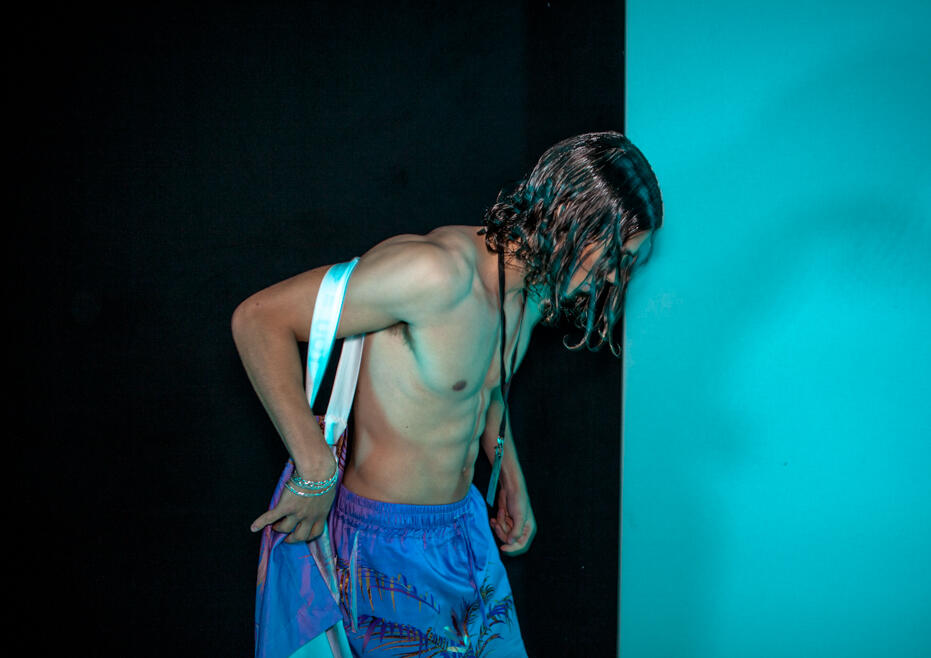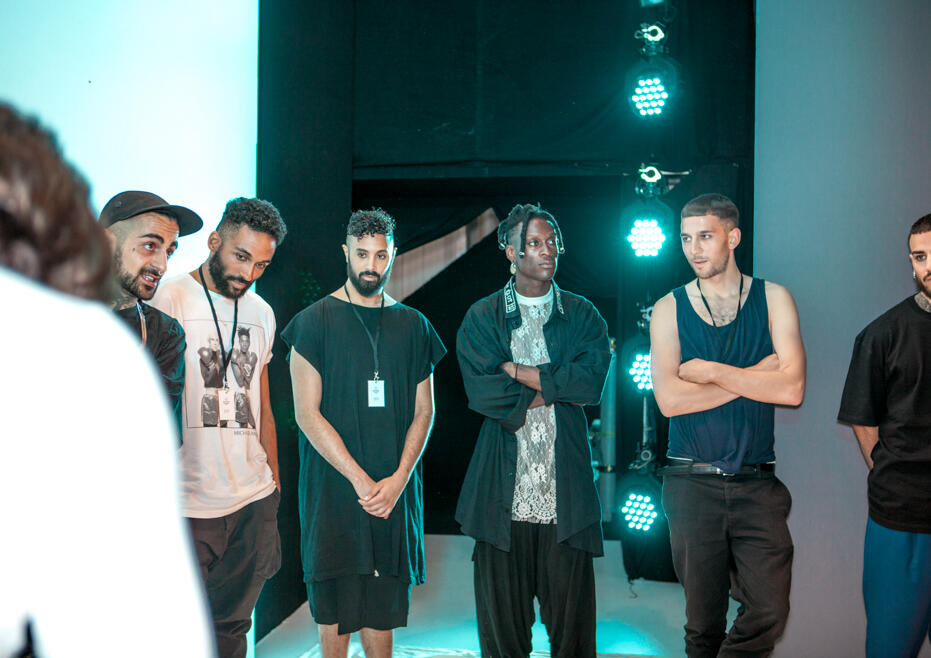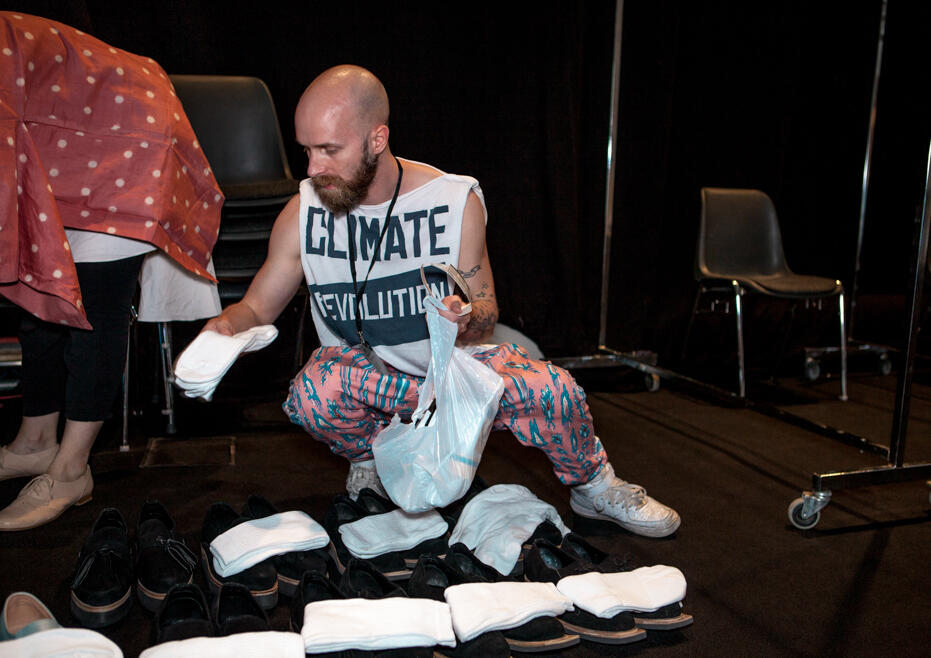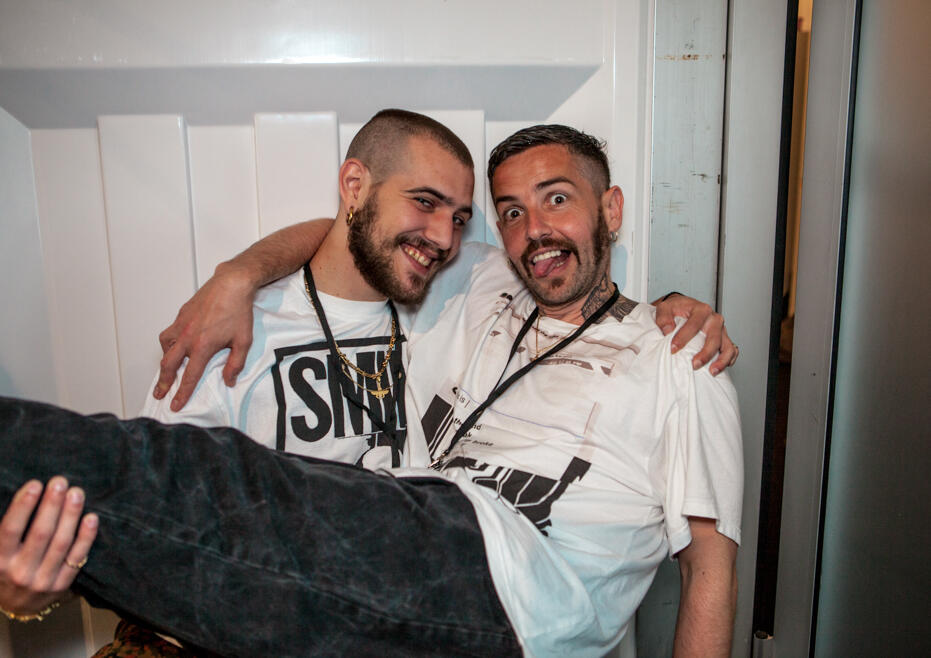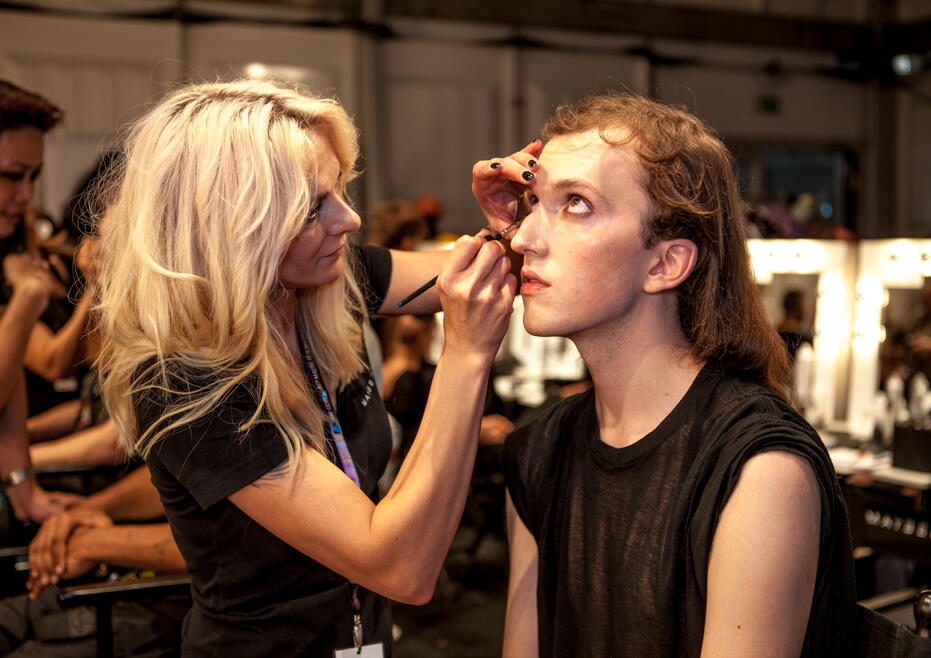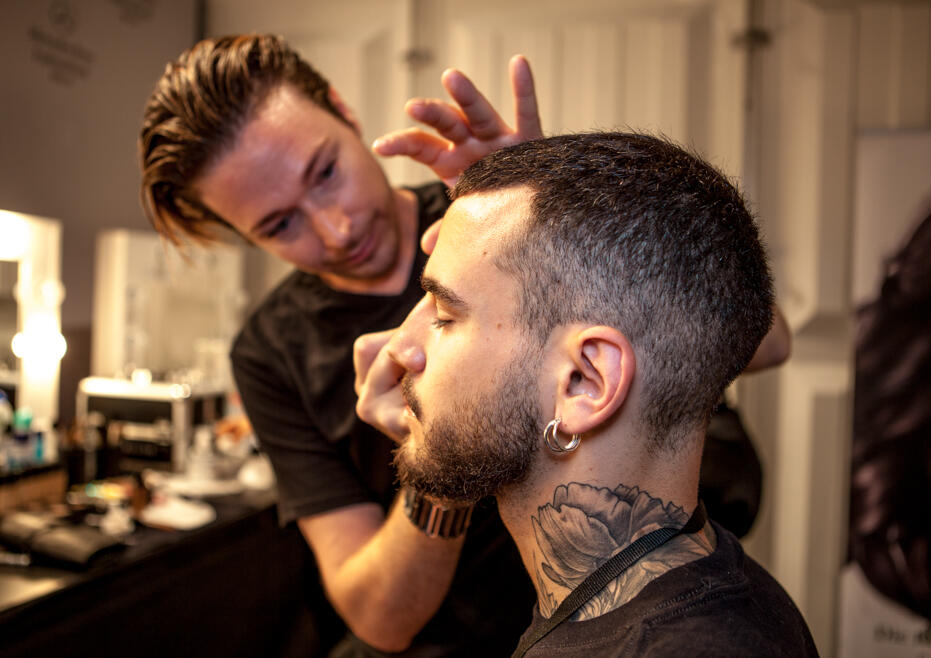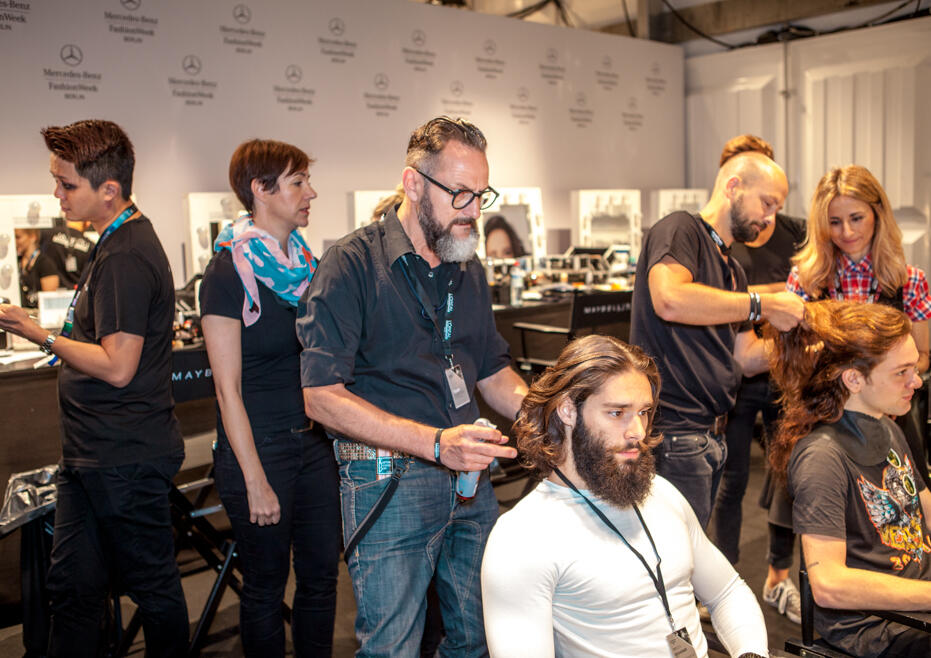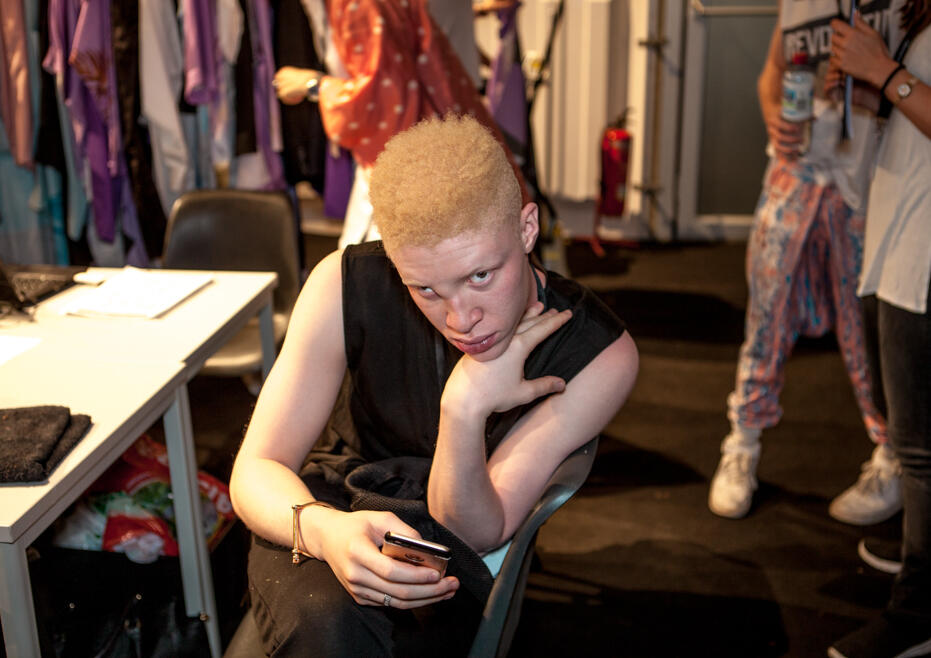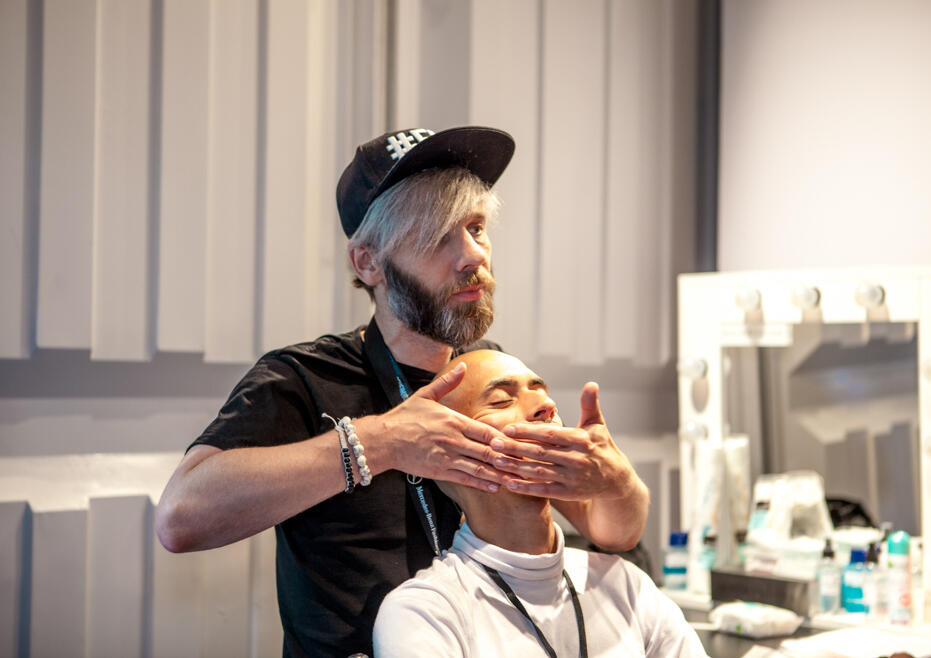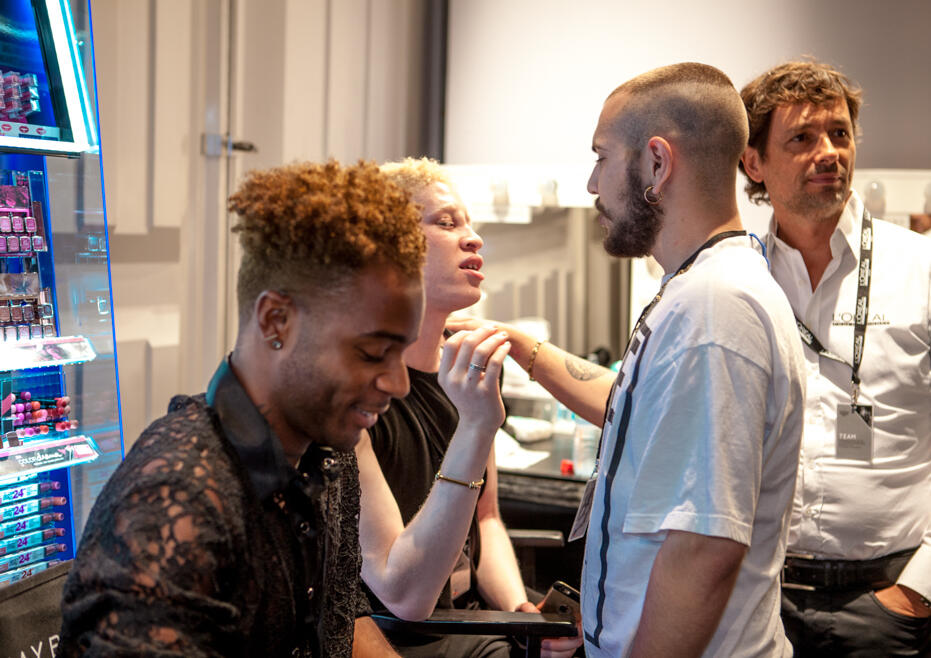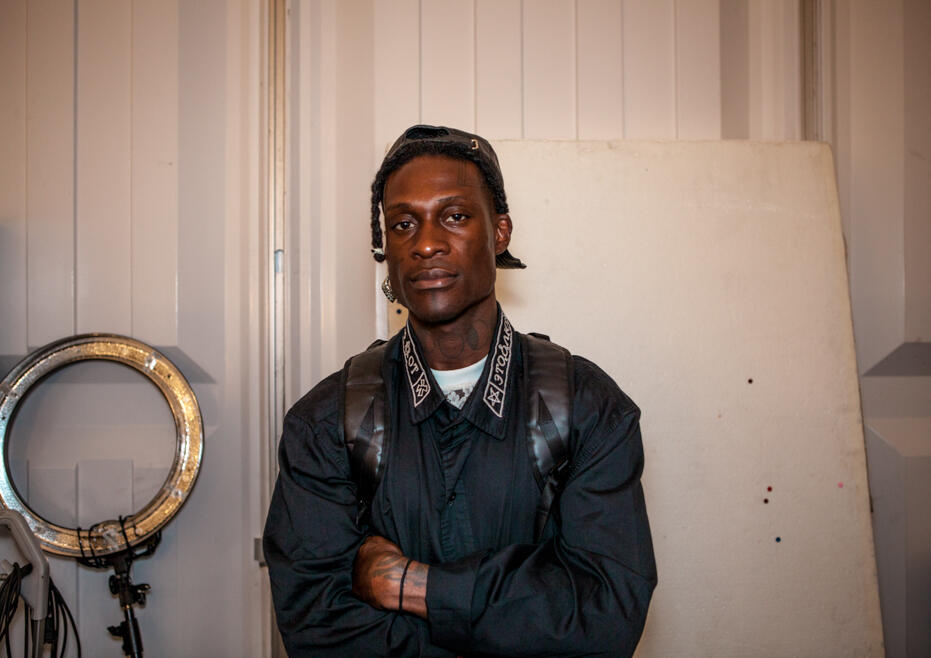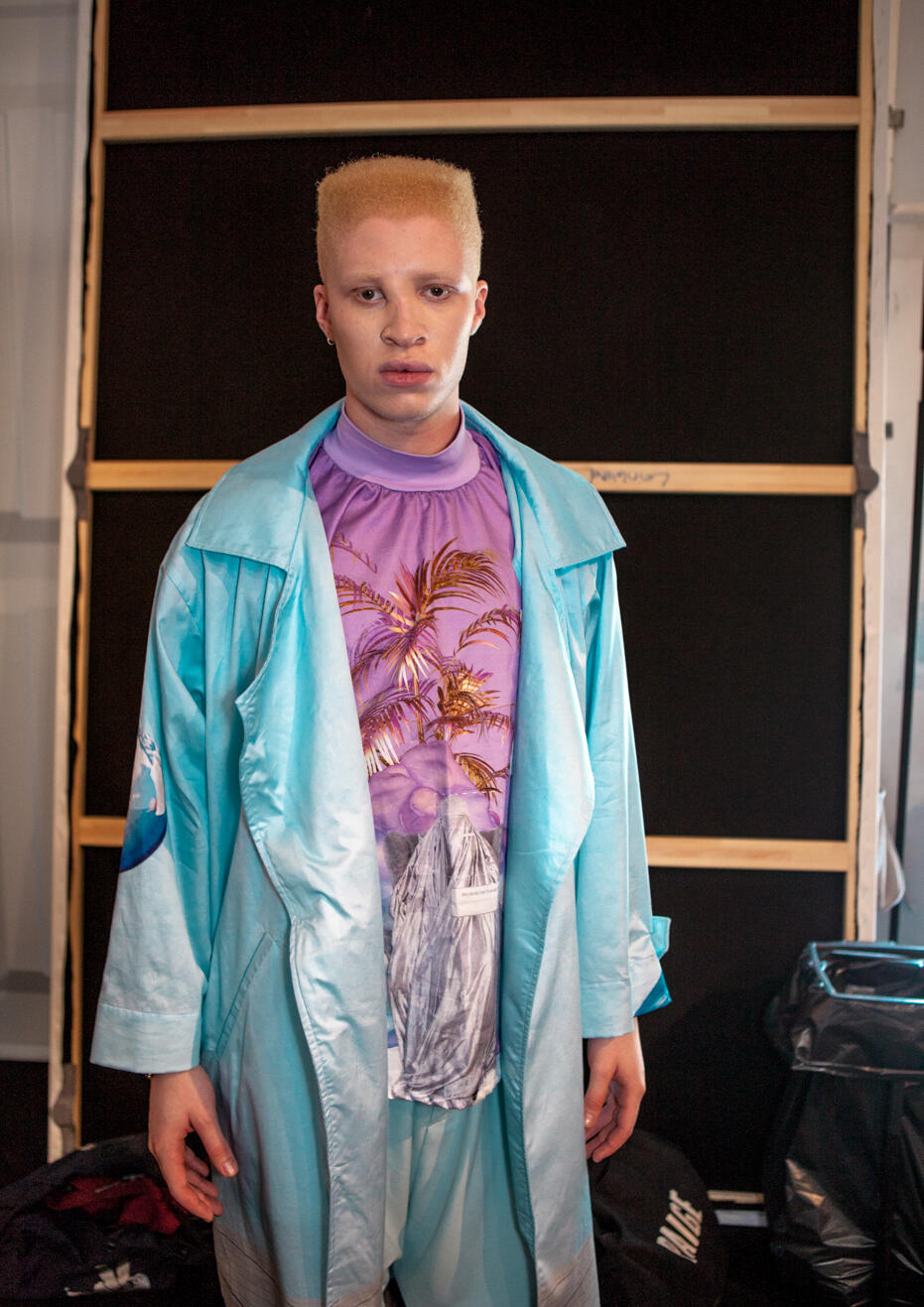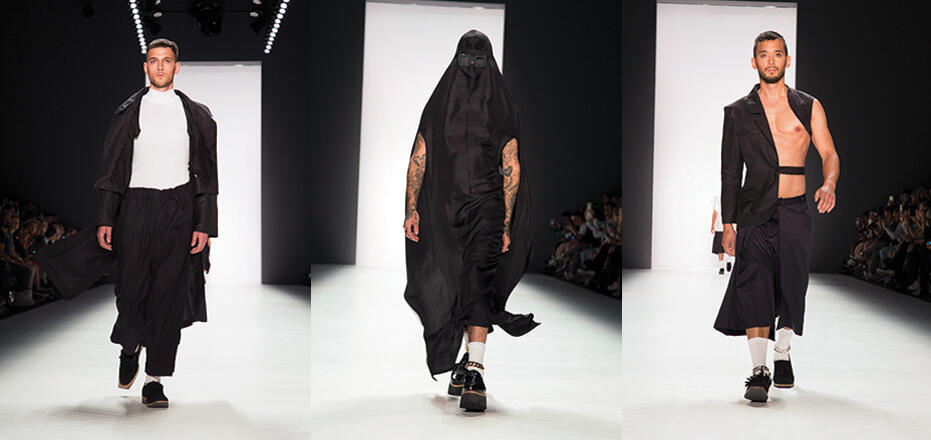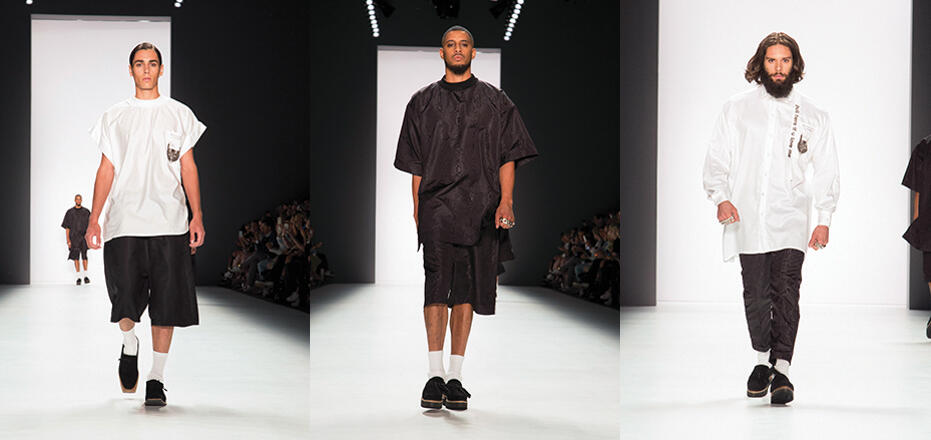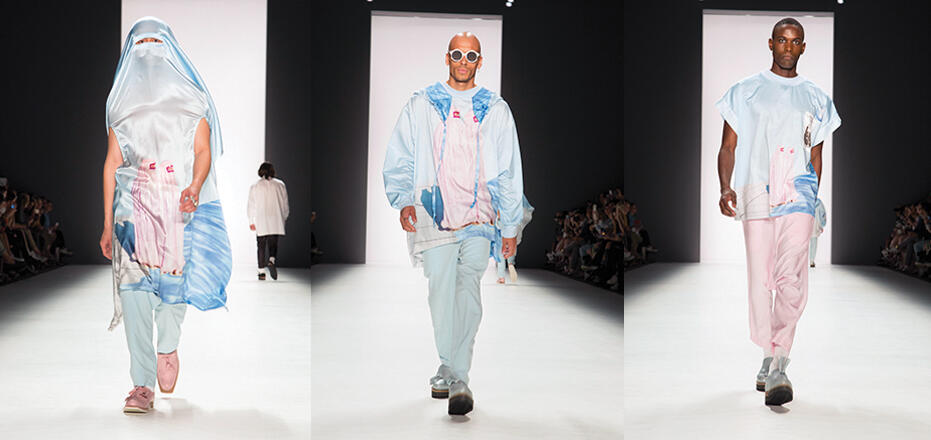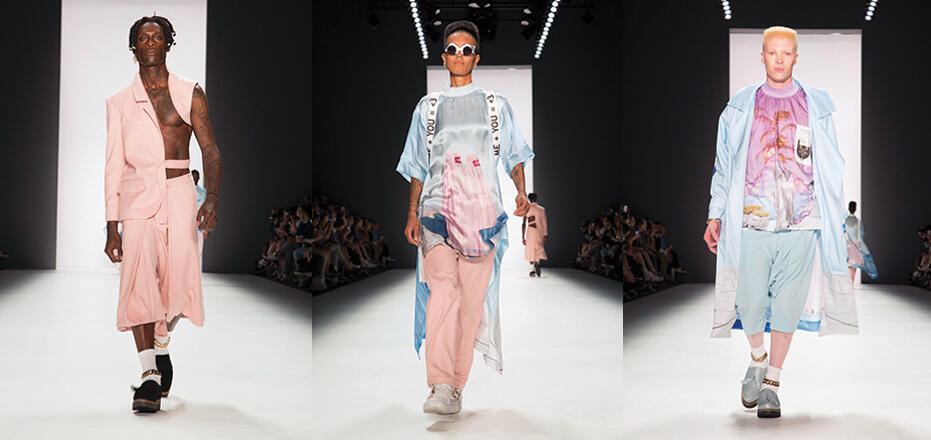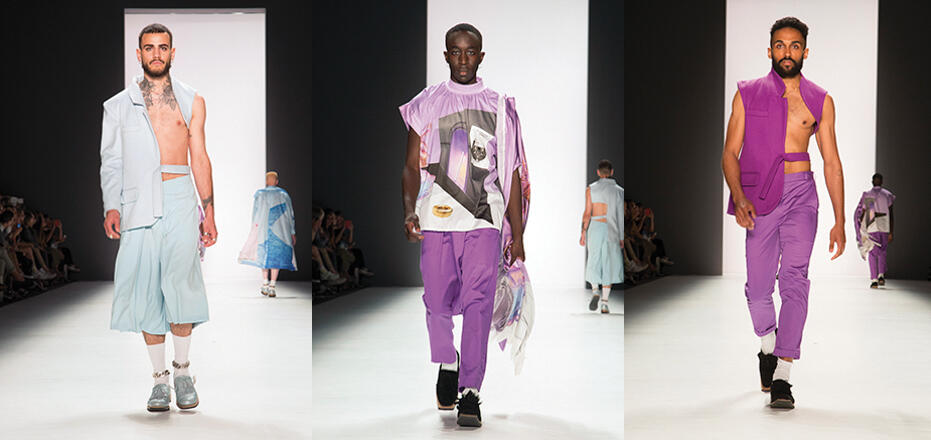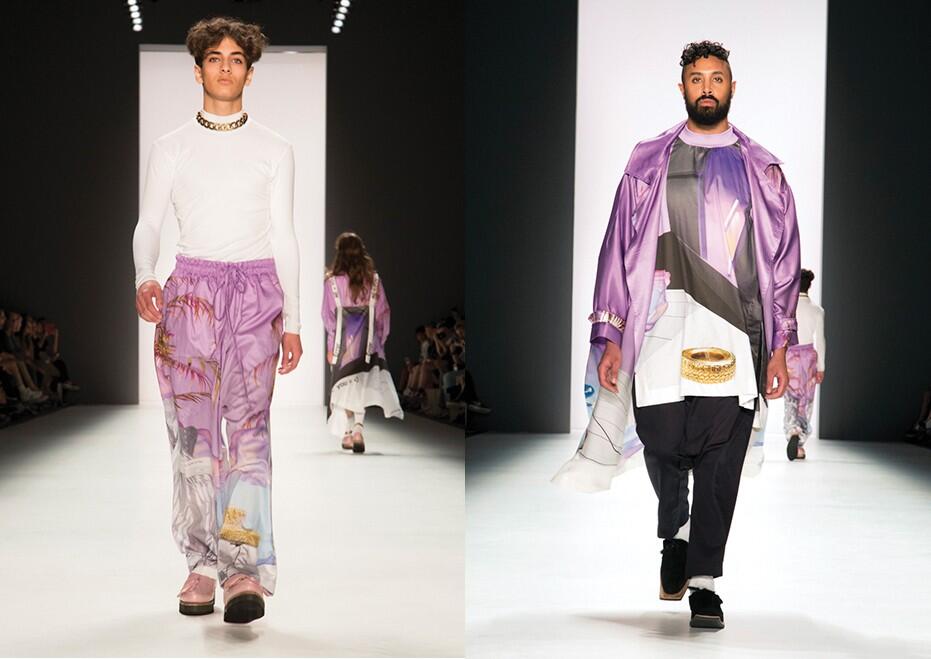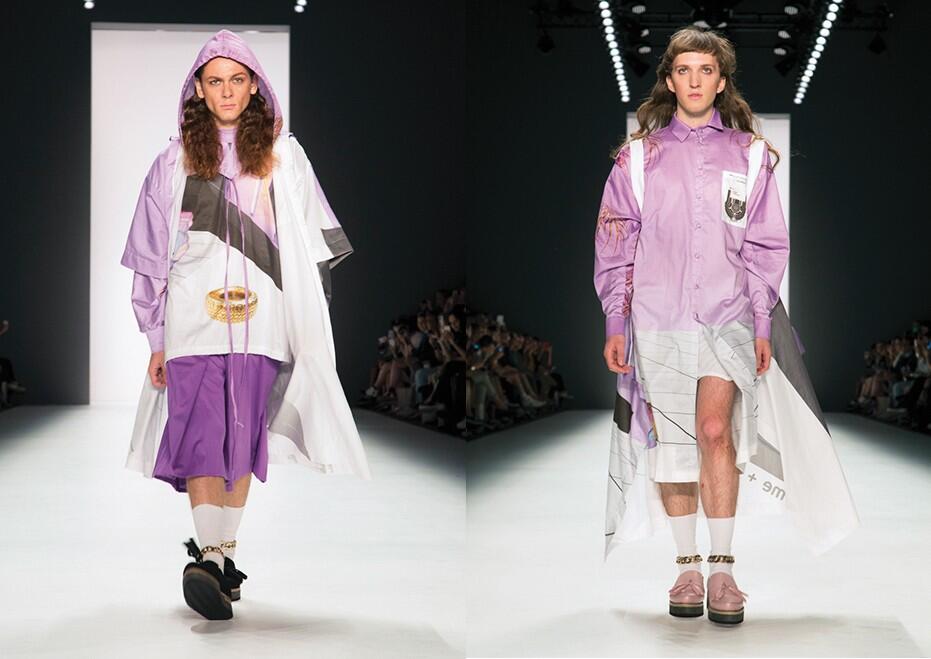 For more information about SADAK:
Website: www.sadak.de
Facebook: www.facebook.com/pages/SADAK/141149769252272
Instagram: @sadak_official
Tumblr: sadakfashionlabel.tumblr.com