Poh Kong, Malaysia's leading jewellery brand together with Andrew Models hosted an exclusive fashion show to unveil its signature collections, Anggun, Tranz, and Diamond & Gems at the Gaya Koleksi Raya 2015 showcase at Royale Chulan Hotel, Kuala Lumpur.
Poh Kong together with with Malaysia's top fashion designers, Rizman Ruzaini, Alia Bastamam and Justin Yap collaborated in creating chic outfits for the upcoming Hari Raya celebrations that showcases the sophistication and versatility of Poh Kong's jewellery.
The Anggun collection is specifically designed for the upcoming Hari Raya celebration features the Alamanda-inspired jewellery in 916/22k yellow gold.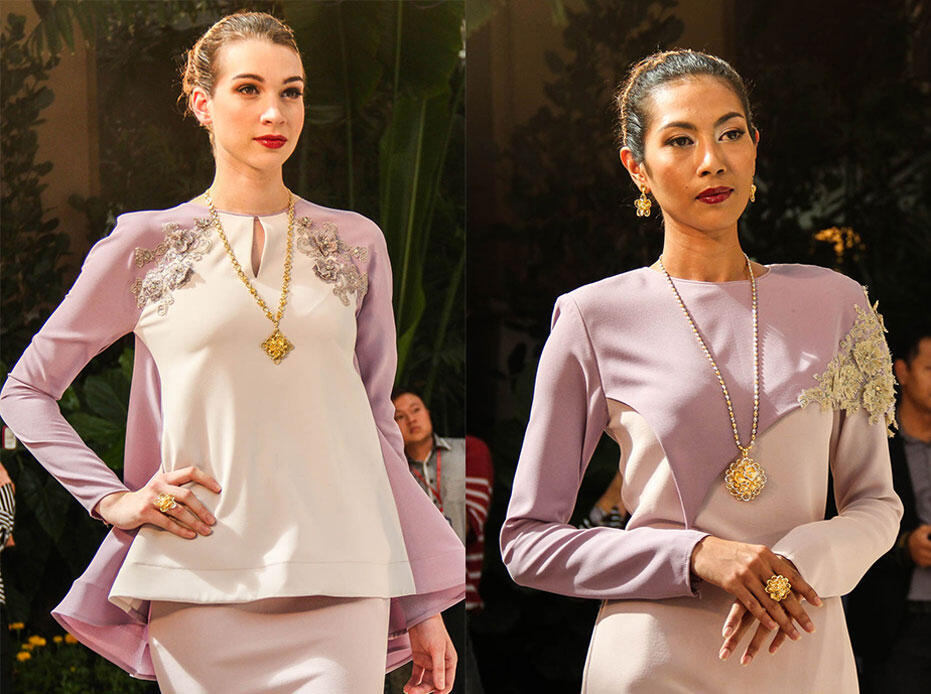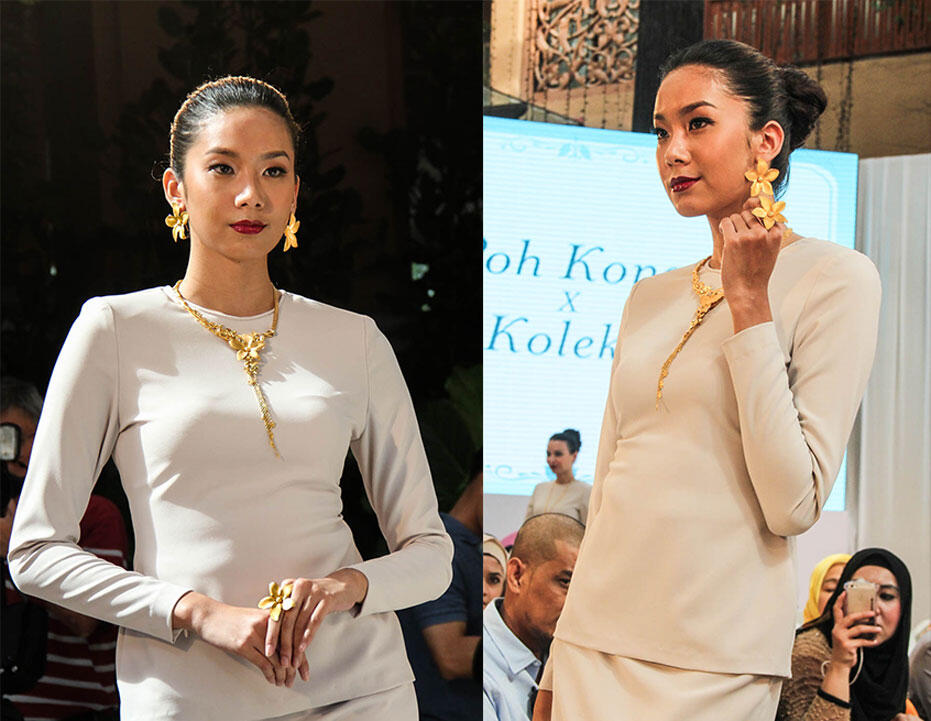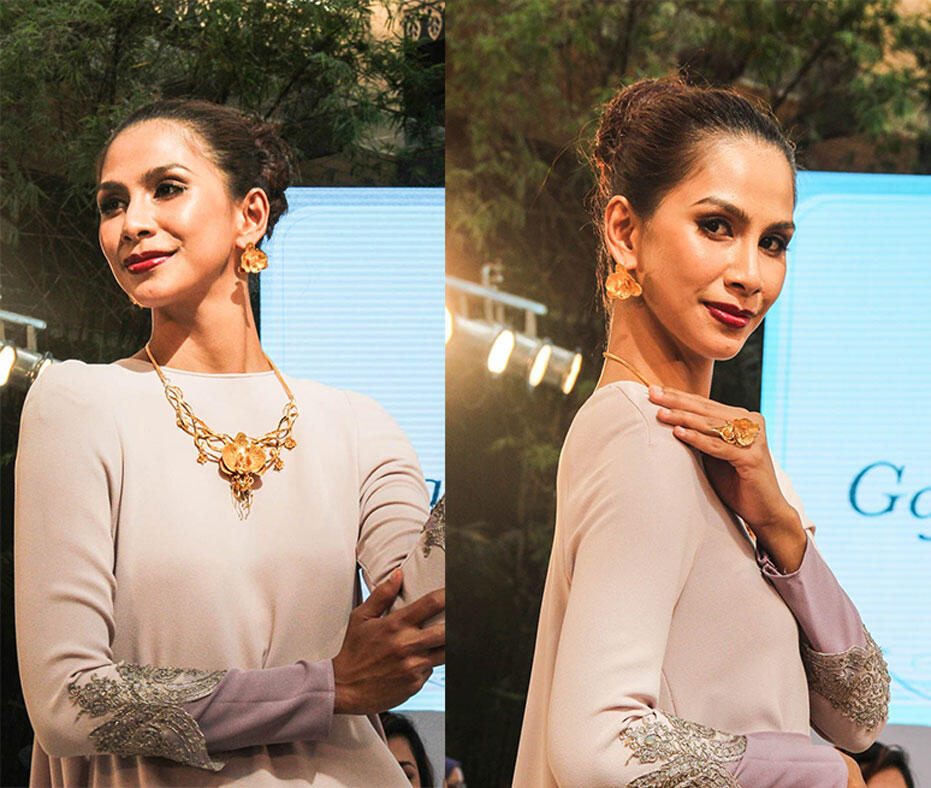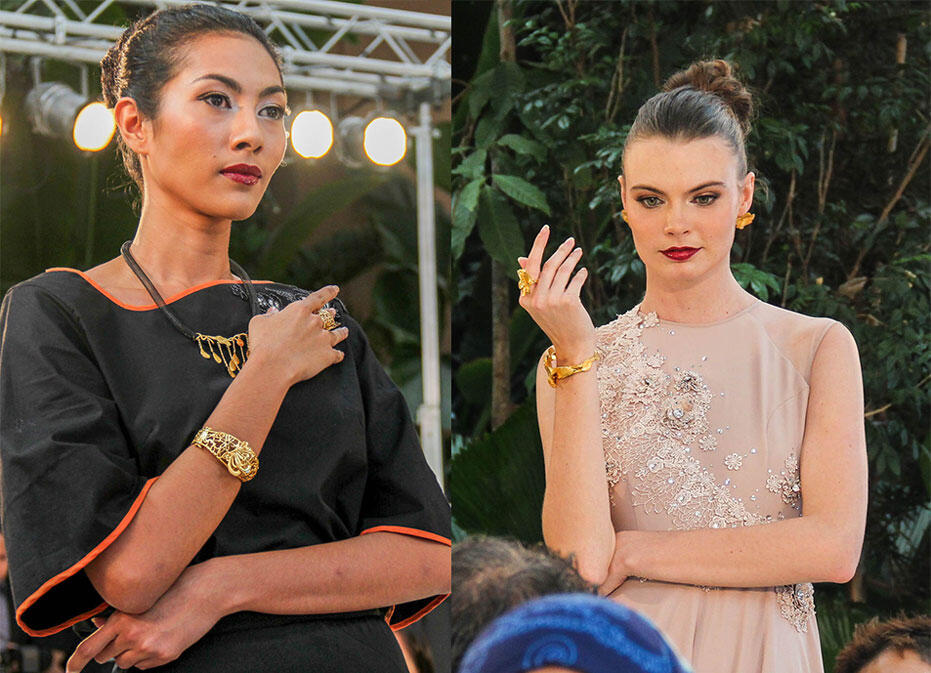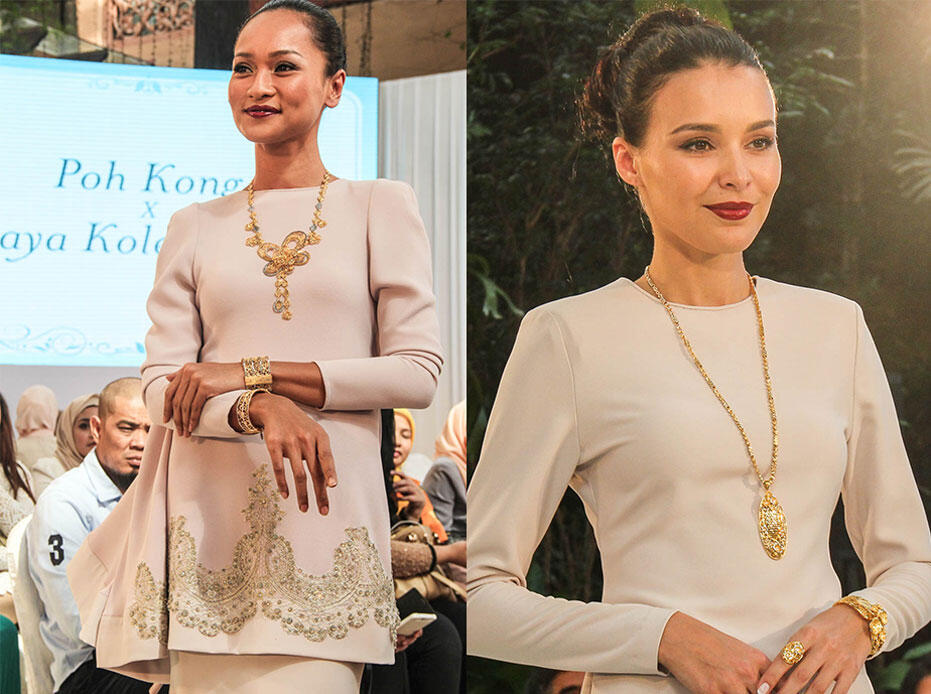 "Tranz by Poh Kong takes designer gold jewellery to a new level with the launch of the Beedazzeled series. Inspired by the marvel and innovative grace of the honey bee, the collection revels in endless flights of fancy with designs that showcases the fascinating realm of the honey bee as well as the complex symmetry of golden honeycombs, all crafted in 916/22K gold.
The Beedazzeled series is presented by the various collections under the Tranz brand, namely Classic Nature, Love and Duet collections. Each of these collections have a unique and captivating way of exemplifying the Beedazzled theme that will no doubt enhance any outfit."
For one in search of exceptional jewellery and a luxurious experience, take a peek at Poh Kong Gallery as it houses high-end fine jewellery pieces from Europe, such as Schoeffel luxury pearls from Germany, a highly respected brand name in the world of cultured pearls; and one of Italy's most prestigious jewellerery brands, Moraglione 1922, a specialist in coloured gemstones.
To purchase any of these jewelleries, please visit any Poh Kong outlet located in any major local shopping malls.
LIKE Poh Kong's Facebook here: www.facebook.com/pohkongjewellers
FOLLOW their Instagram: instagram.com/pohkongmy
Website: www.pohkong.com.my