Really wanna post quickly about what i did last weekend before this blog becomes only about events and work!
Wrote these two measly paragraphs on Sat night >
"Wow i feel i did so much today. Maybe that's because i DID!
Woke up at 7:15am and went for a jog with Ai Chiin at Kenny Hills.
'Twas my first time running there and there's so much to see!
Actually, it's my first time running in YEARS full stop.
I'm trying to manifest us at LFW (and Seoul too) together.
Had a croissant breakfast at Kenny Hill Bakers before walking back to hers for watermelon juice.
It was so REFRESHING to spend some time out in nature early in the morn!
The last time was a hike at Gasing Hill with Clouds and Deeds, and both occasions i felt so vibrant the entire day"
I headed to Mothercare to buy baby birthday presents before heading for the respective parties… it was a baby birthday Saturday! First was Noah's 2nd birthday!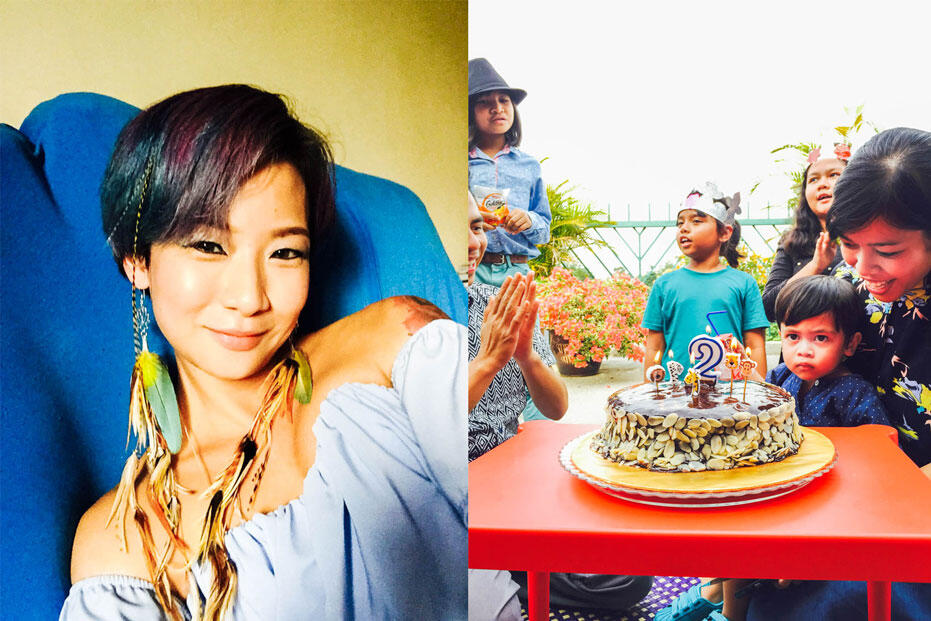 I'm wearing medicinal feather earrings i bought from Amma Sophia Rose when i met her in Bali,
and an off-shoulder corset top from Love Bonito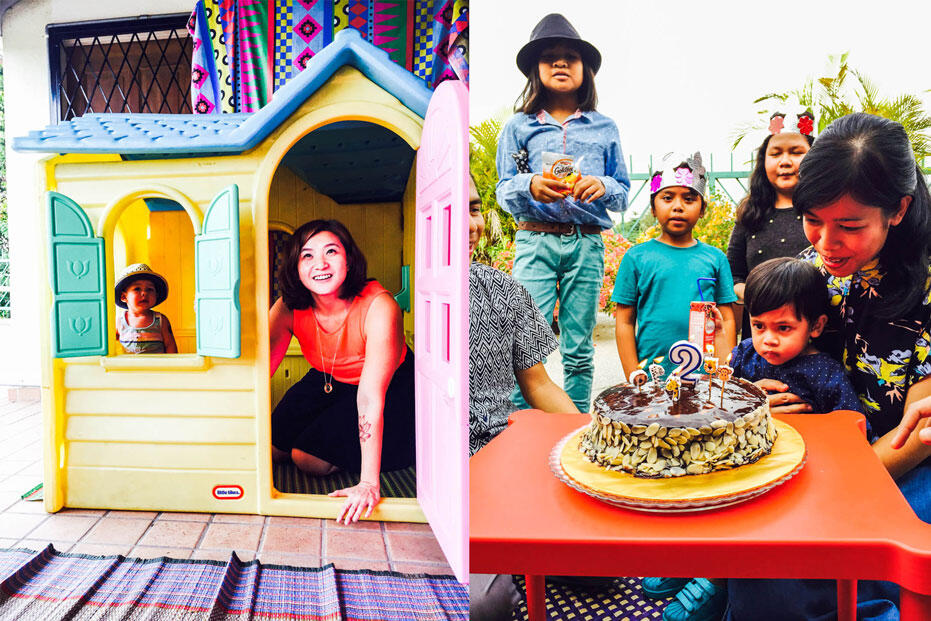 In house is Lily and Sarch.
On right is Noah who didn't look like he enjoyed his birthday party very much.
He had to share his parents and toys with all these PEOPLE.
Welcome to your terrible twos Noah 😀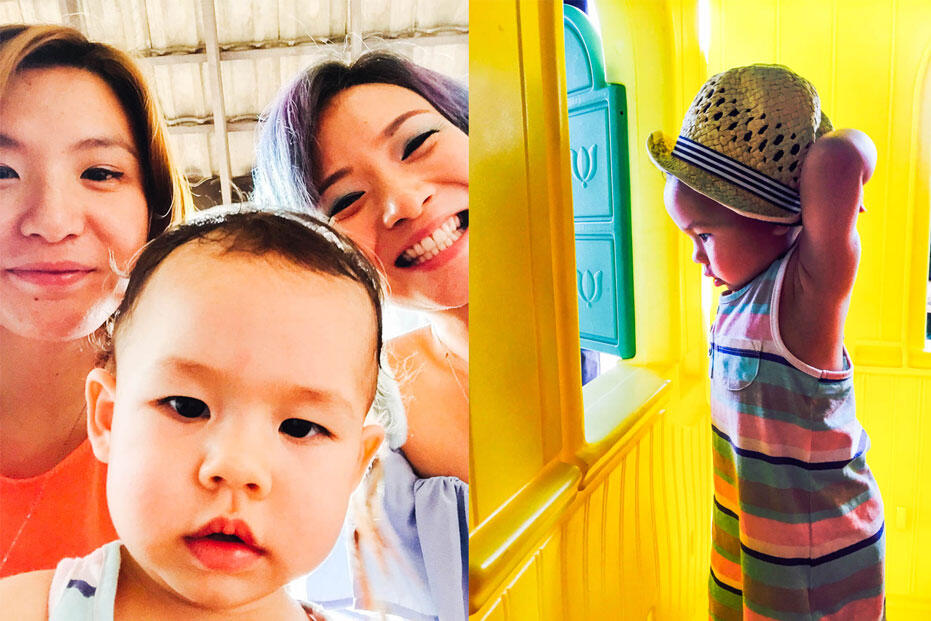 Sarch, Lily bunny and i.
Us three headed into the playhouse and Susu was outside trying to get Lily to go to the window so she could get a cute photo, "Come Lily! Come to the window!"
Me: *sings* "To the windowwwww… to the wall!"
Sarch: Joyce!! I don't think that's an appropriate song to sing to Lily!!!
Me: I stopped right there. I didn't sing the rest.
We sat in the playhouse for a fair bit till a little stench got me running for the tiny door.
After killing my post-detox with food and cake, i headed to Mattrena's for Chloe's 1st birthday!
This is the best shot i got of all the kids and some of the parents in the pic XD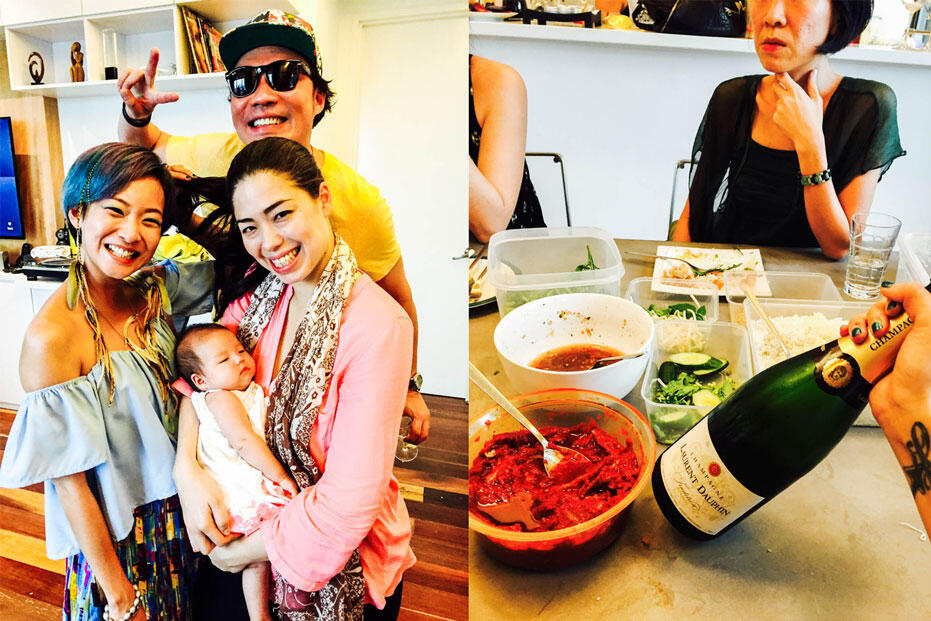 Me with Cammy and Kenny and Maddison! Dunno where Cameron is.
I asked Cammy while she was breastfeeding in another room, "So, who do you love more?" (Cameron or Maddison)
Cammy: Evil! *pauses while i cackle away* It's different!
I don't know! It's just an innocent question! Mwahaha
I guess it'll be like you asking me which pony i love most.
That's true… i can't say which i love most (it's a lie, you'll still have a FAVOURITE)
Ok i'll stop being evil bye!