I would always WISH i could send balloon bouquets to friends for their birthdays/anniversaries/etc; and got the team to push off the project!
If you want to send a friend/crush/family member/lover surprise balloons on Valentine's Day, check out *our selection here*. Prices range from RM49-169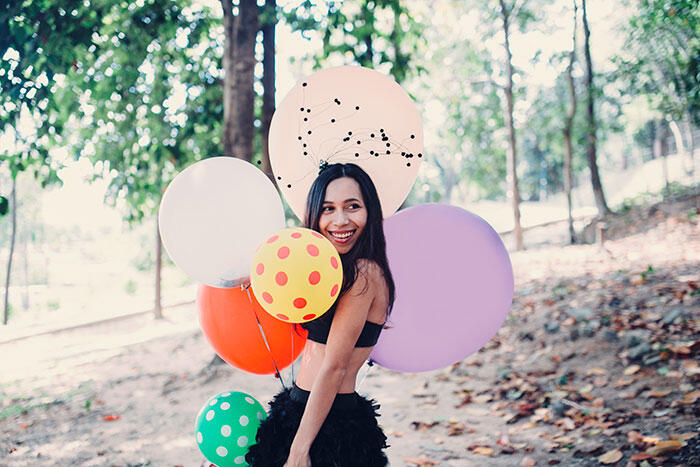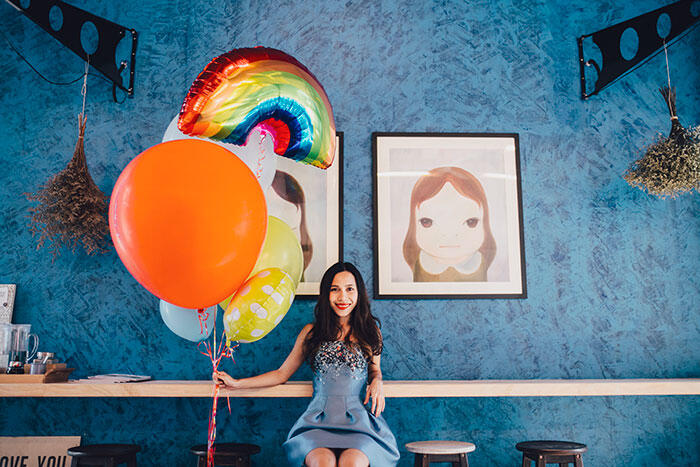 More at: www.kinkybluefairy.com/fun/balloon-bouquets.html
+ + + + + +
Other random bits:
I went for a champagne brunch at The Bee last weekend! They're only having it every Sunday in the month of February so Melissa and i went to take advantage of it. Only rm90 pp. I had the caramelized french toast with strawberries and bananas.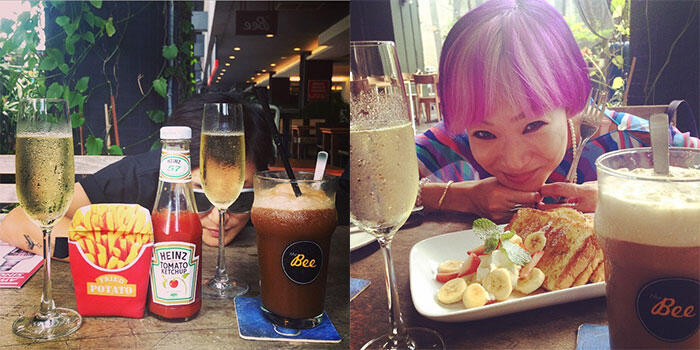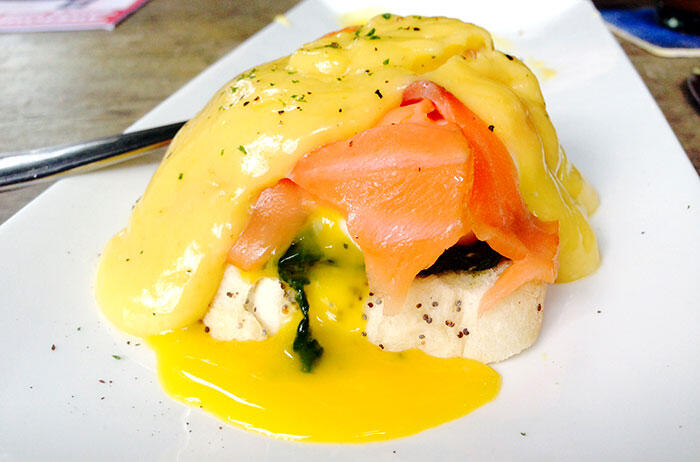 Just looking at the pic is killing me while on my detox (i'm back on my bi-annual detox at Pure Health)
Why do i do this to myself.
Moving on!
After the brunch, we dropped by BANJIR: An exhibition by Ridduan TTFGA Ismail. It was a very nicely set up photo exhibition showing off a moving series of pictures Ridduan took during the recent floods. Please do more stuff like this - KL needs it!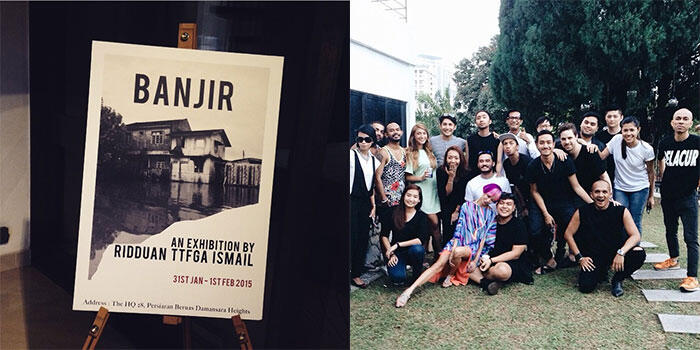 I'm not difficult to spot am i. I seemed to have missed the memo about wearing all black XD
It was a Saturday! I never wear black on weekends! (almost.)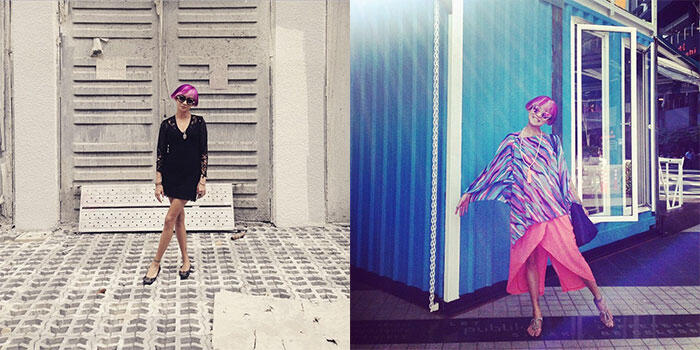 On left is a day i DID wear black for a dinner hosted by Airbnb one weekday night.
Black dress with lace sleeves from Love Bonito.
On right i'm wearing a top i got tailor-made cos i liked the fabric so much. I made a few extra to sell on KinkyBlueFairy but haven't photographed it yet. Email if you're interested la.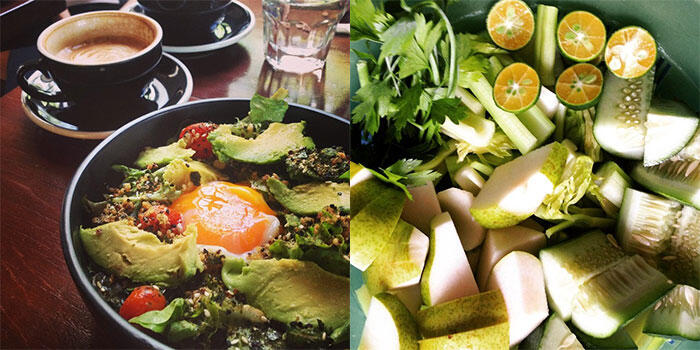 On left is one of the best non-Asian breakfasts i've had in a while! I'm not a fan of heavy American breakfasts as my first meal... i'd much rather go for a curry laksa or nasi lemak if i'm feeling naughty. Otherwise it'd be juice, fruits and oats mixed with yoghurt. This was their house salad of quinoa, pearl barley, roasted cherry tomatoes, avocado, homemade furikake + miso dressing, and free range egg. I wish they'd deliver this to PJ. Puh-lease??
It was had at VCR cafe on Jalan Galloway where i met Jewel just before our first photo shoot together.
On right is my first juice mix this time round. I'm so glad i'm doing this detox cos just seeing all the sh*t coming outta me is so satisfying. You can read WHY i do it *here*.