I LOVE eating in London! There are SO many amazing diverse restaurants peppered throughout the city. Despite kickstarting my "trying to eat healthy" phase in life, it's hard to stick to it when i'm on holiday there…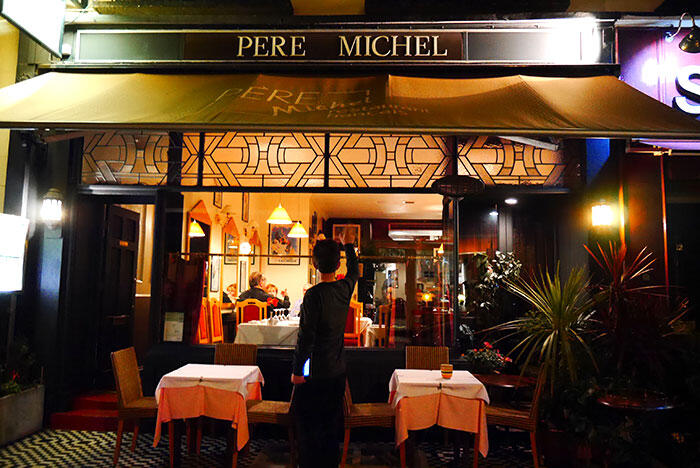 I used to waitress at Pere Michel when i was 18 years old, and i think it's a great experience for any teenager (to wait on people that is). To throw your ego aside and put others before you is a humbling experience, and makes me appreciate great service all the more. Pere Michel is an authentic French restaurant near Sussex Gardens and Hyde Park, and it's been around since 1983, proving that amazing food stands the test of time. Just read their rave reviews on TripAdvisor *here*.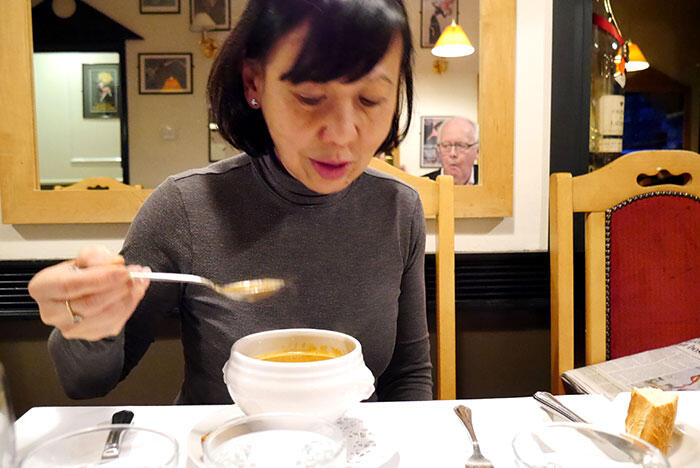 This is my Aunt Gerry. She's enjoying her soup de poisson.
It's one of my favourite French dishes and one of the loveliest i've tasted!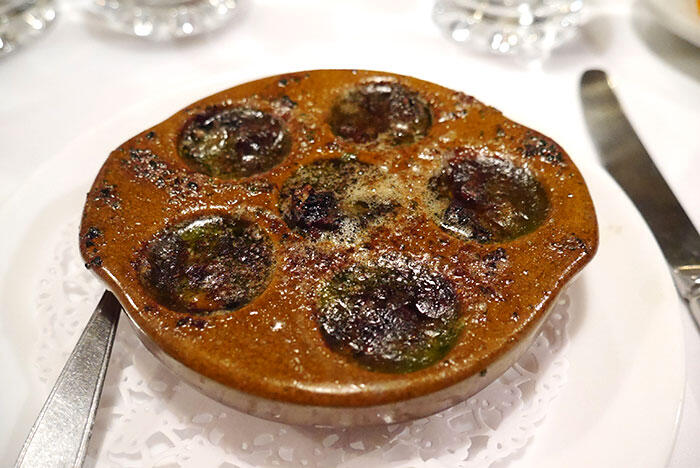 I had the escargots.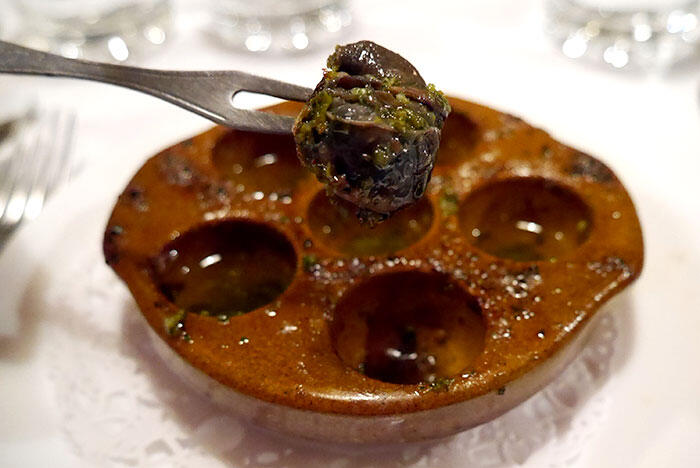 I don't how something that looks so unattractive can taste so scrumptious in my mouth!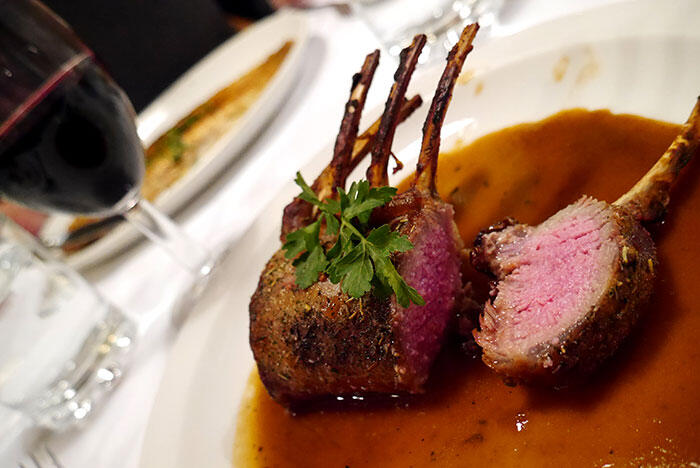 My mains were the rack of lamb, perfect at medium rare.
(Writing a food blogpost while waiting for Clem to return home with dinner is a mistake.)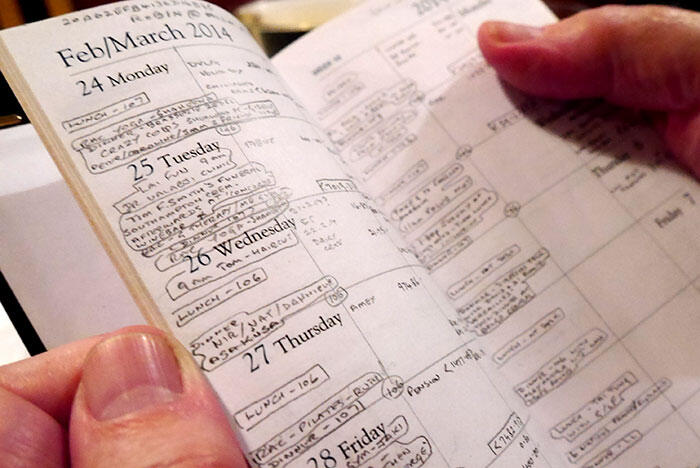 I caught sight of Uncle Mark's organiser and was mesmerized by how TINY and NEAT his handwriting is!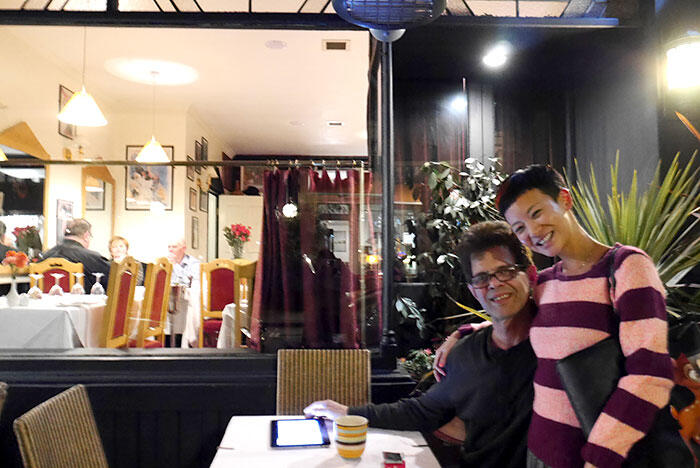 With one of the owners, Adel.
Please tell him i say hi if you go there! Which you should! The food is marvelous.
+ + + + + + + + + +
One afternoon, Aunt G and i ducked into one of her favourite Italian places for lunch. Caraffini is at Sloane Square and i noticed immediately how… different everyone in there dressed.
We had the vongole, buttered spinach and deep fried pumpkin. ALL delicious!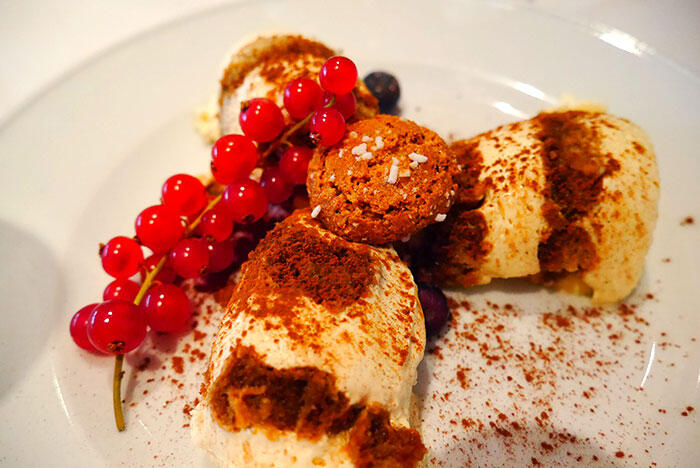 The tiramisu had proper thick homemade cream that was completely sinful.
Thank God for my metabolism.
+ + + + + + + + + +
One Thursday night, we went for dinner at Roka, sister restaurant to Zuma (which i went to last year).
With Aunt Gerry, Art, Paul, and Uncle Mark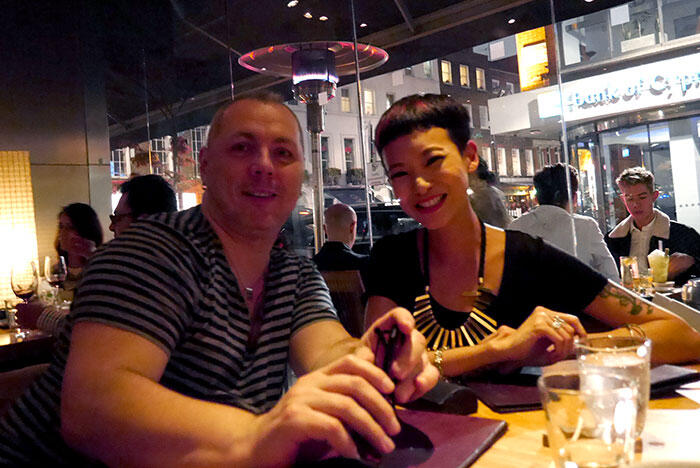 Art is a pattern cutter for Peter Pilotto, which means… he must be one of the best in the world!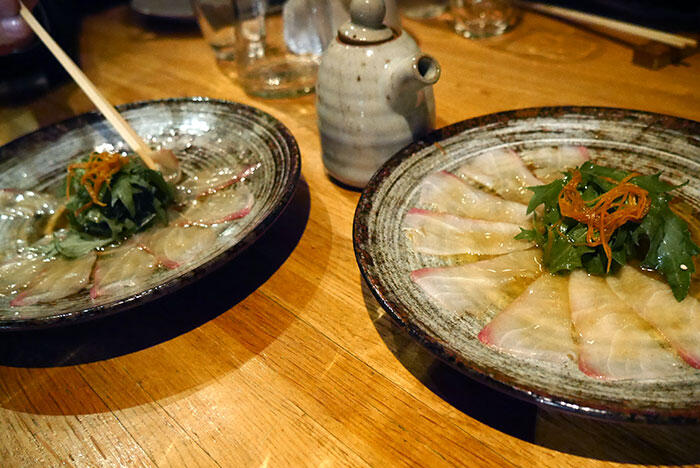 Yellowtail sashimi with yuzu-truffle dressing, mizuna and pickled vegetables.
The smooth slivers of the sashimi were decadently drowned in the dressing which tasted PROPERLY of truffle.
I felt spoilt from the first bite.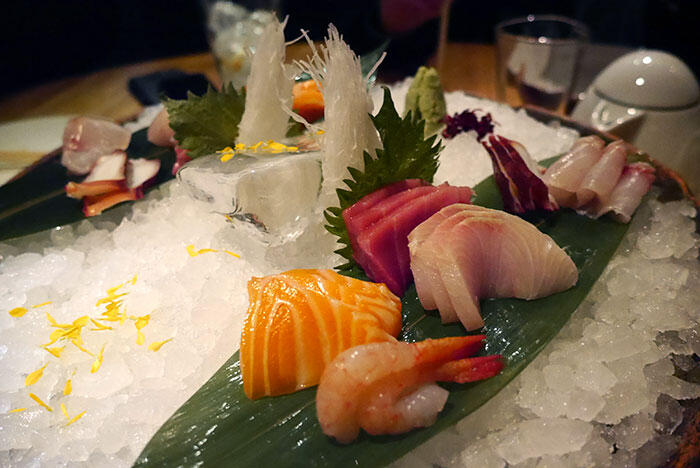 6 types of sashimi. All amazing.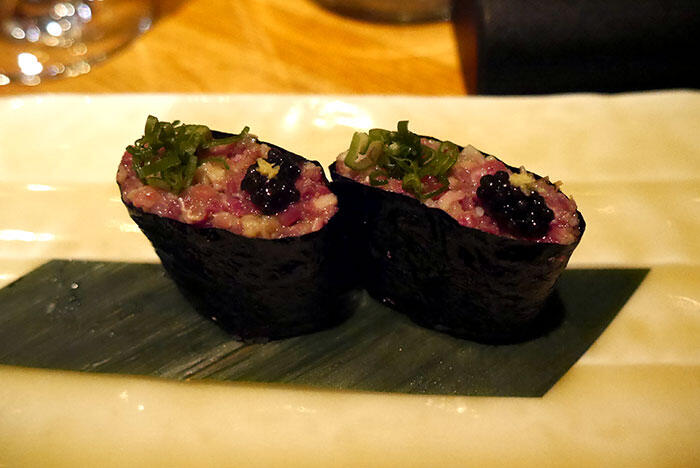 Wagyu sushi with oscietra caviar, spring onion and fresh ginger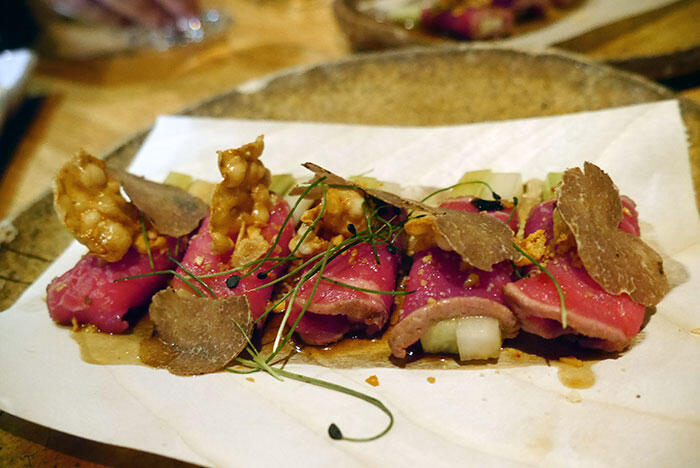 Beef tataki with black truffle dressing and miso tapioca crisp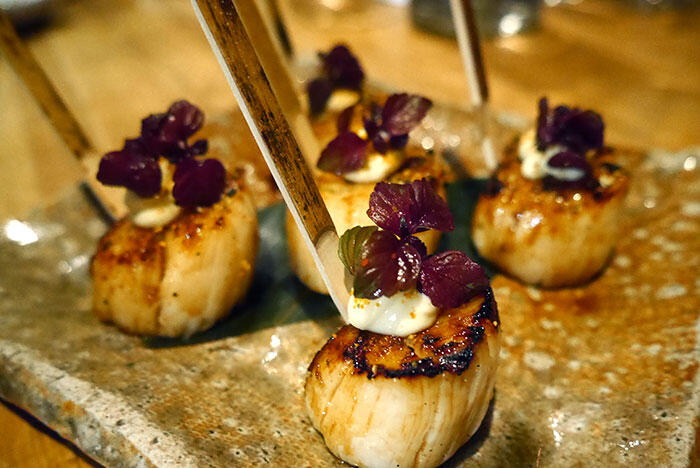 Yaki hotate – scallop skewers with wasabi and shiso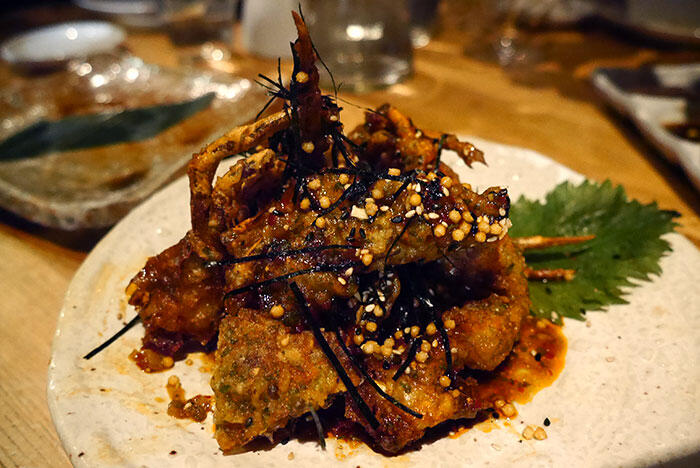 Soft shell crab tempura with roasted chilli dressing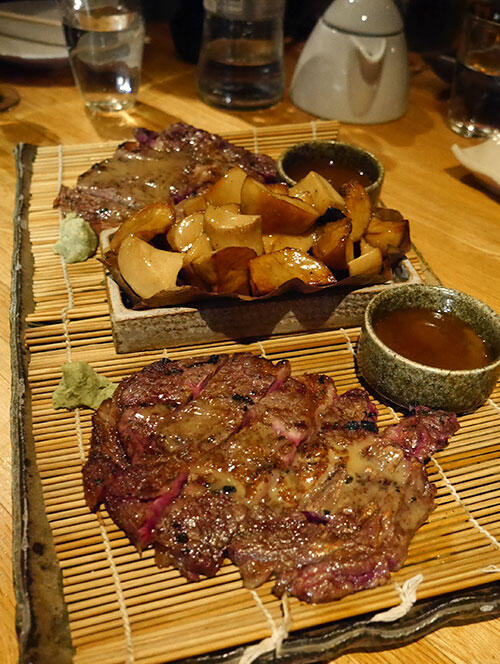 Grade 7+ Australian wagyu beef…….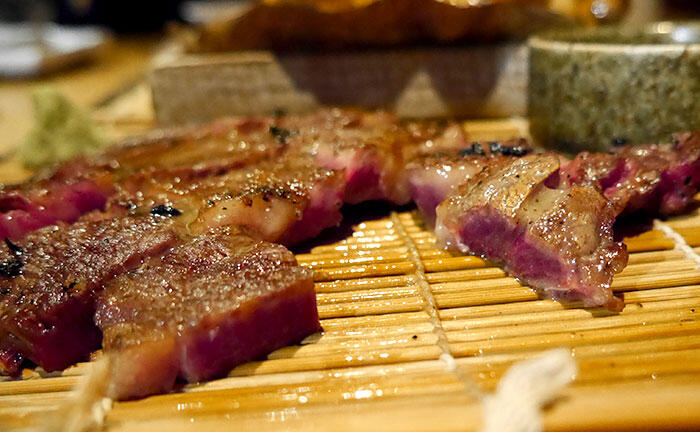 I thoroughly enjoyed my dinner there… hilarious company, mouth-watering dishes, creative cocktails, fine wines… My tastebuds and tummy were very over the moon that night!!!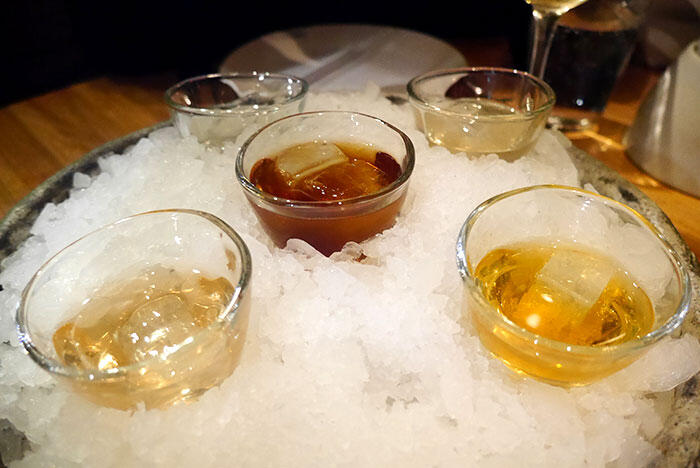 A selection of shoju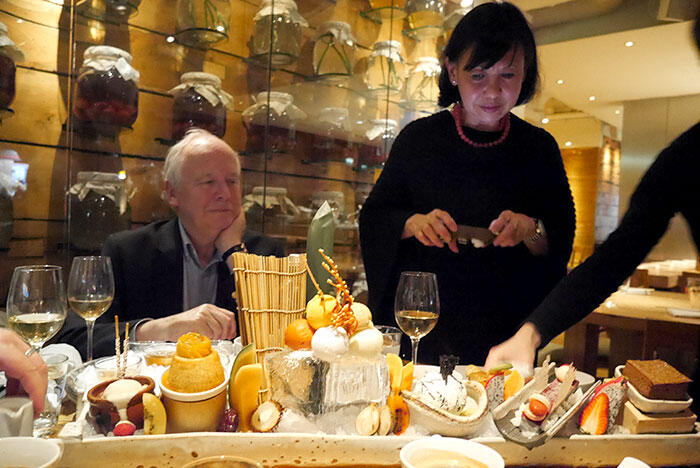 Our massive dessert platter/train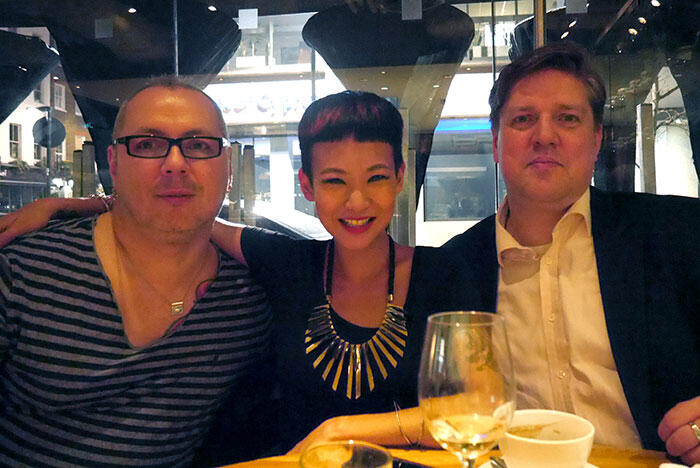 Art and Paul picked up the bill… which was £880.
O_o""
Thank you so much for dinner!
Now i have to ensure that i can treat all of you to the same kind of dinner in the near future!!!
+ + + + + + + + + +
In between mooching around in the Sensing Spaces exhibition one Saturday, Aunt G and i had lunch at The Fountain @ Fortnum & Masons. It's a British department store that goes back to 1707, making it more than 300 years old!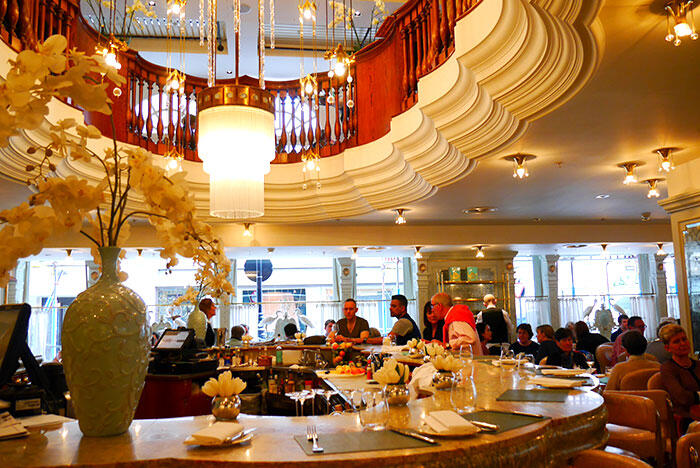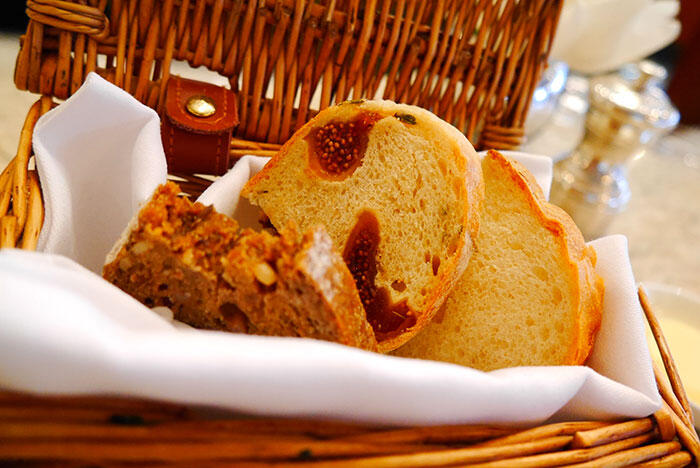 Fig bread!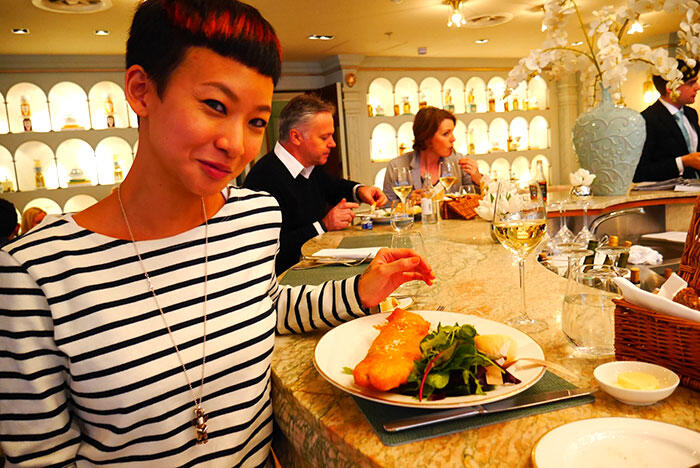 My striped sweater is recognisably from Petit Bateau. Such a great staple.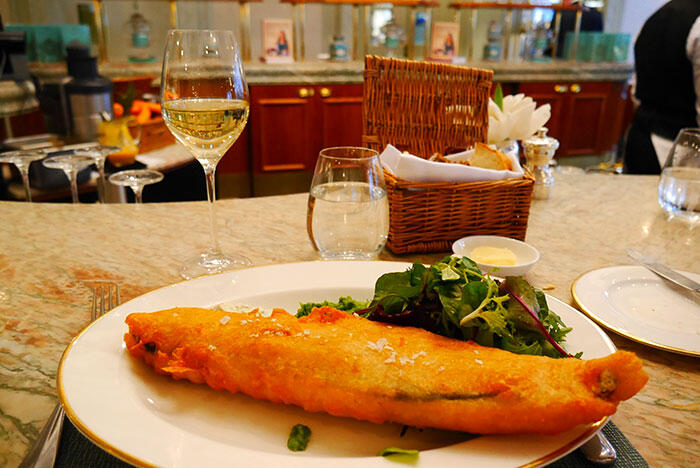 If you think the wine glass and bread basket looks tiny, it's cos the platter and fish were actually massive!
It was bigger than my head! The fish was absolutely fresh and silky. I tried my best to scoff the whole thing!
+ + + + + + + + + +
One night after visiting my grannie in the hospital, we went to Jimmy Choo's Maximini, one of my relatives' favourite haunts for Chinese food besides Pearl Liang. 
A lot of Malaysian-style dishes, and you can get your chili oil and belacan fix here.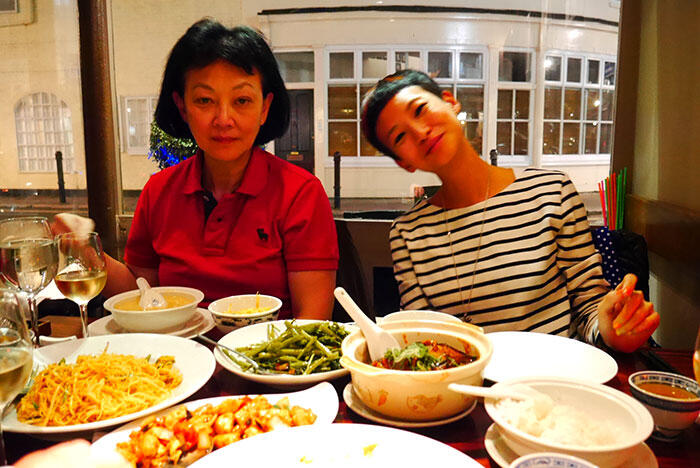 With my Aunty Sui Fun
xxx
For more blogposts on England, click on the link below:
www.kinkybluefairy.net/category/travel/england/london-travel/