When you're in London, you end up checking the weather forecast on a regular basis to see what you should wear and do. Days out are planned on supposedly-sunny days, and working in for rainy ones! It was forecasted to be sunny one Wednesday, so Yishyene and i planned to walk along the canal (aka little venice) to Camden market for brunch.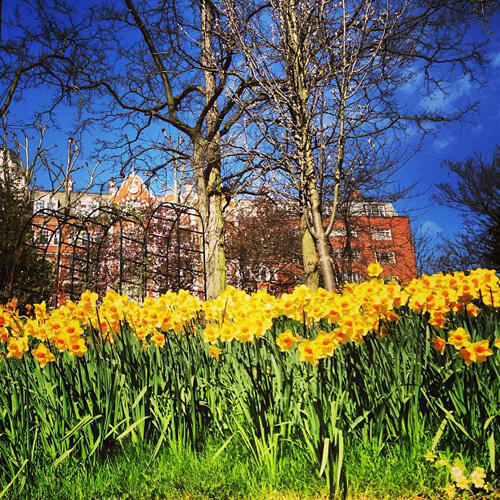 Rows of daffodils are such a pleasure to admire!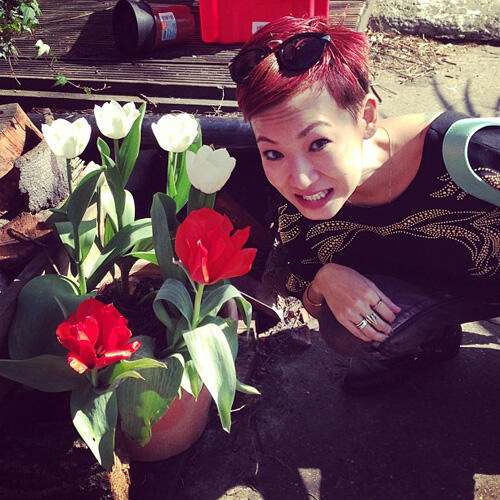 Tulips and retardation face.
I'm wearing a top from Zara,
gold foil jeans from Levi's,
and shoes from NakedKimchi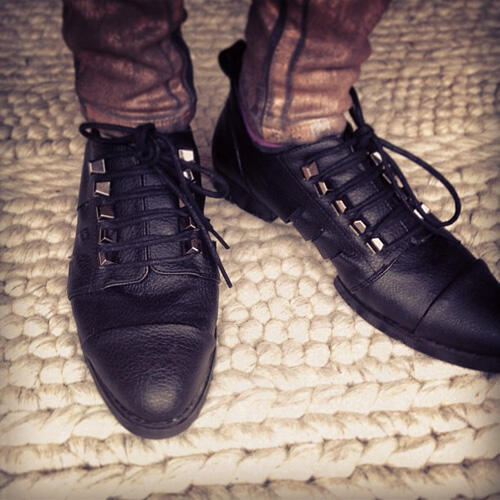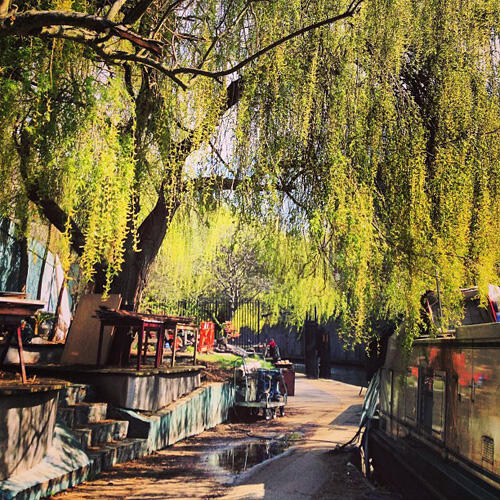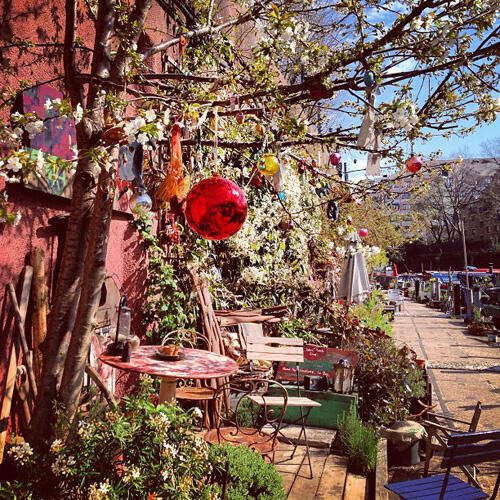 Yishyene took me by this part of the canal where these hippies
live on boats,
hang decorations from trees,
play their guitars and sing songs on weekends,
have picnics on the top of their boats,
and sell cupcakes to pedestrians for cheap.
It was deserted that weekday morning tho, guess everyone was passed out.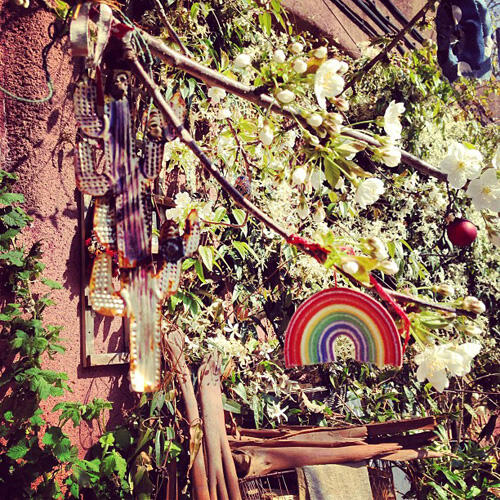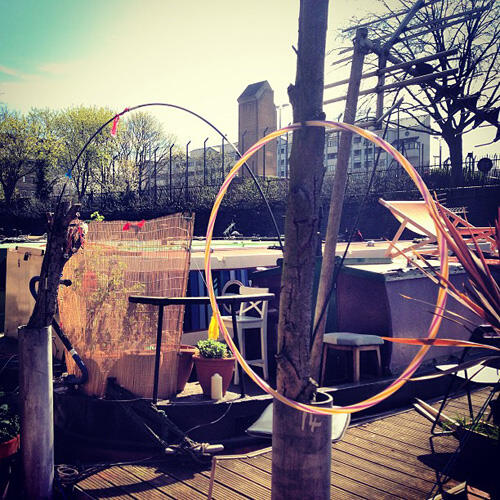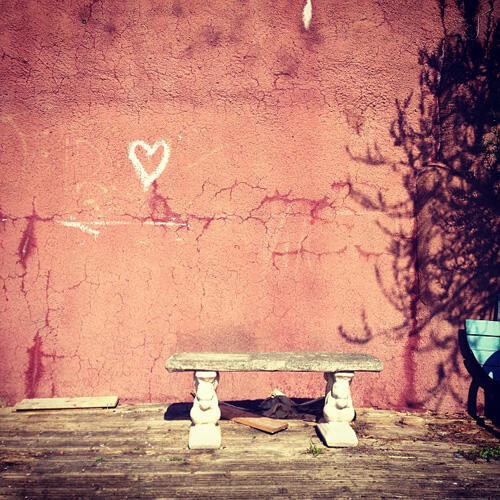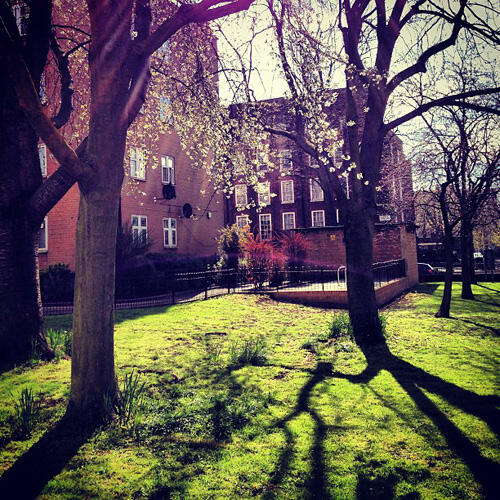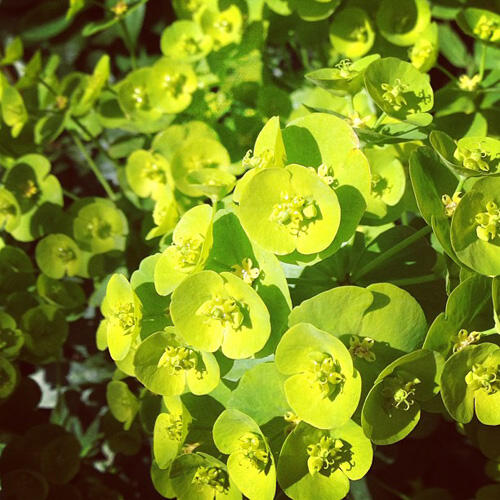 We walked for a good half hour or more,
and ducked into a fun shop that sold circus apparatus, frisbees, mini bicycles and all these fun outdoor stuff.
The guy was really friendly, which was probably why we got suckered into buying things.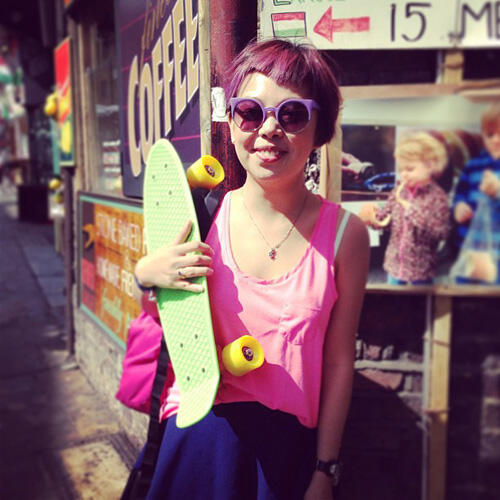 Y got herself a really cute tiny skateboard for tiny her.
The underneath of it stated the brand and the words "Since forever" which made us giggle.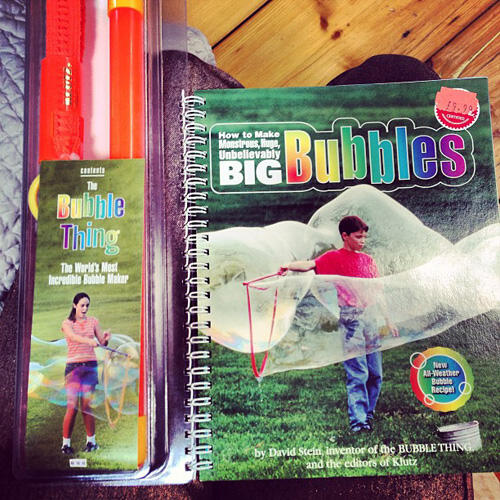 I got this giant bubble blower rope thing, since i lost my Fan Yang one from years ago,
and some outdoor swinging flags thing… which i don't even know the proper name for.
Fail.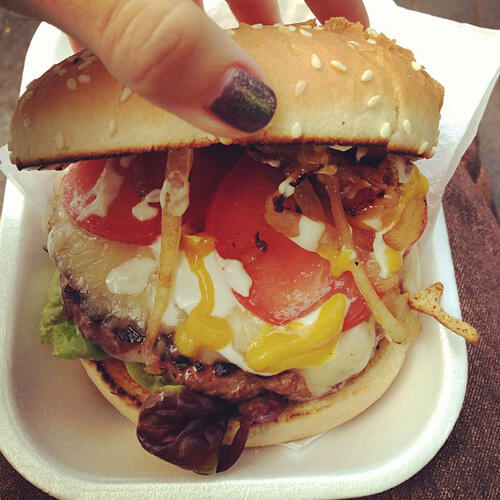 I got a kangaroo burger for lunch from this guy who also sells camel, springbok and zebra ones.
I later told Uncle Mark i couldn't bear the thought of eating a zebra cos they're so pretty,
and he asked, "So kangaroos aren't pretty?"
Oh yeah, it was Uncle Mark's birthday that day!
He turned 66 😀
I said it sounded like a special age to be so he better do some crazy stuff this year.
He retorted, "I'm sure Aunt Geraldine will make sure of that."
LOL
We all went to Pearl Liang for his birthday dinner,
which has really authentic and refined Chinese food.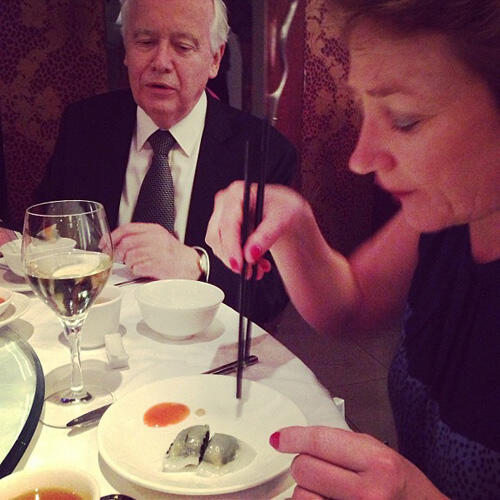 Family friends Shebbeare and Yvonne joined us. Above is Uncle Mark and Yvonne.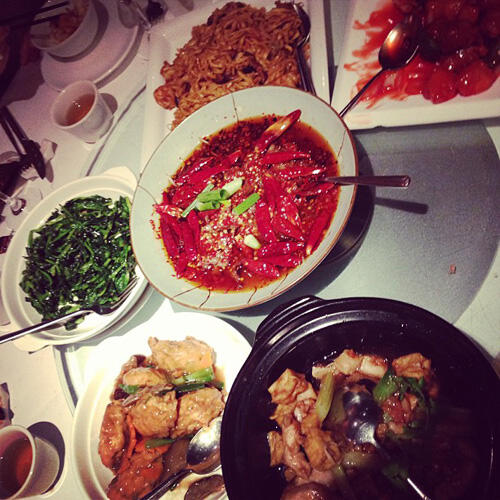 So. Much. Food.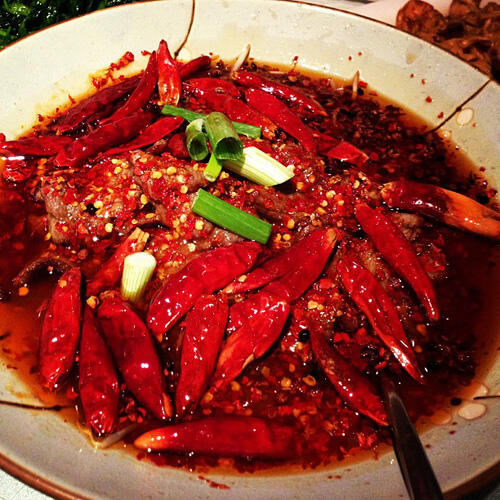 Pork in chili and oil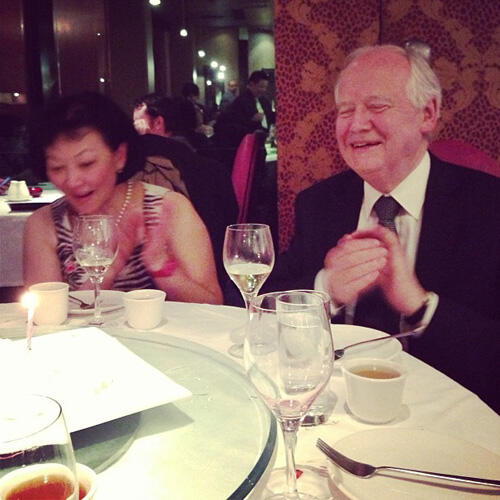 Aunty Siu Fun and Uncle Mark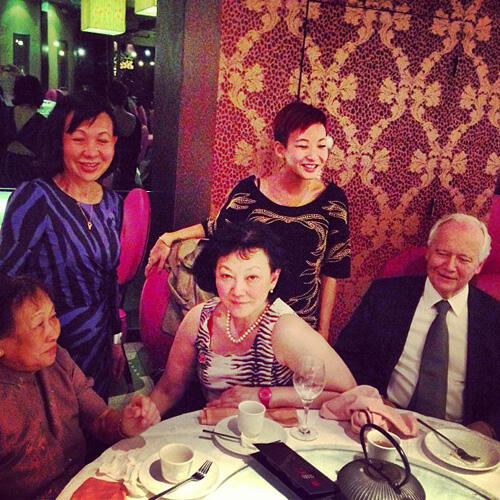 Family picture!
Sadly this is the best one i got in my phone… with my aunt's and my eyes closed -_-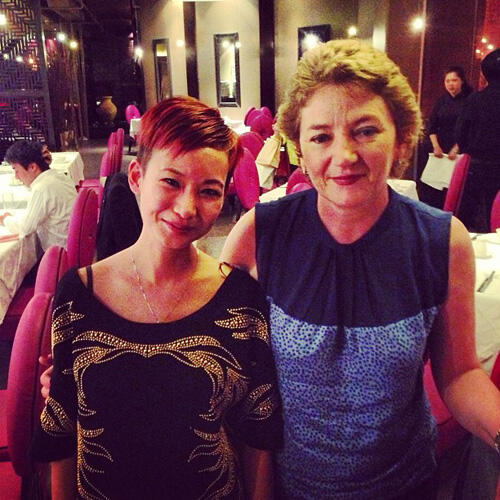 Yvonne and i  🙂