I have quite a few things to mention on my blog so i thought i'll just chuck it all into one post! 😀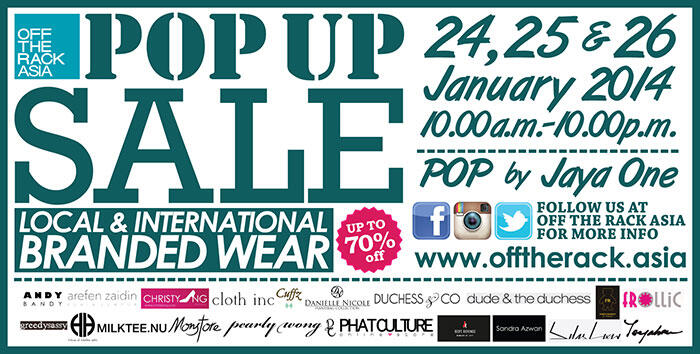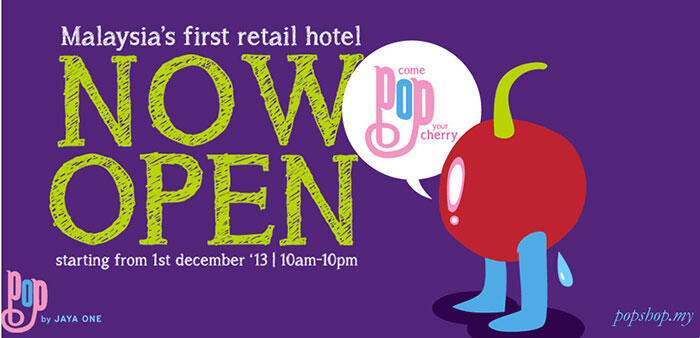 KinkyBlueFairy has opened a pop up store at POP @ Jaya One (i blogged about it *here*) and if you're a start-up entrepreneur who's interested in getting your products displayed in public for sale without the hassle of sky-high rental fees or responsibilities, you should check out their website!


There's also a funny video of Kubhaer acting in it but i can't embed it here.
Check out www.popshop.my
+ + + + + + + +
ELLE Malaysia is online!
The ELLE Malaysia magazine team has launched www.elle.my!
Watch out for their debut issue coming real soon.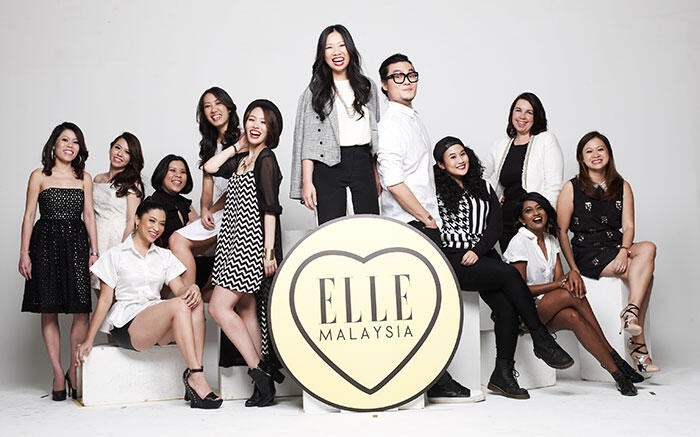 Complementing the website and app is the exclusive MY ELLE Club. Aimed at the ELLE Malaysia woman who is intelligent, resourceful and confident in every sense of the word; register for the MY ELLE Club for access to exclusive contests and giveaways, member sales and offers by top brands, and party invites.
You can dl the app on App Store and on Google Play.
+ + + + + + + +
TROPFEST in Penang 20-26 Jan

TROPFEST is the world's most celebrated short film festival that was established 21 years ago in Australia with the aim to provide momentum to the creative preserve of short films; foster an opportunity for networking among young filmmakers, and to create awareness for their work.
Today, the annual event in Sydney draws crowds of over 100,000 and has expanded to New York, Abu Dhabi, New Zealand and now Malaysia.
TROPFEST aims to position Malaysia as the regional hub in advancing the development of the filmmaking industry by honouring the artistic expressions of emerging filmmakers.
The festiva is free to the public, and features live music and entertainment, red carpet arrivals, film screenings, drink kiosks, and public catering.
Log on to tropfest.com/sea/events to register.
+ + + + + + + +
Celebrate Valentine's @ One Eleven, Bali
One Eleven is a discreet and private sanctuary with nine villas, each villa measures at 350 sq.m. with a spacious 14-meter long swimming pool and a 35 sq.m. spa gazebo.

In conjunction with Valentine's Day, One Eleven will be having a promotion for the month of February.
"Guilty of a philosophy where giving is never enough, guests are promised offerings of honey, chocolate and candles throughout their stay. This moment begins with an aphrodisiac of sweetness upon arrival that leads the guests to the service of a private butler, sheets of exquisite cotton and goose down pillows.
After, take a swim in a 14-meter long private pool or enjoy the delight of a specially prepared breakfast, whichever comes first.
With pampering becoming a part, guests will also enjoy a two-hour  spa treatment in the privacy of the villa's spa gazebo. At the blessed hour of 5pm, a private mixologist awaits with your favorite tipple and a box of chocolate truffles. Enjoy the exclusive his and her amenities in preparation of a romantic dinner under the stars or choose a date at Shiro Sushi / Sake with an Omakase dinner accompanied by a bottle of sparkling wine.
At One Eleven, it is the sweet endings of the day, with the beginnings of a turndown service as guests are welcomed with a gift for both to enjoy, something different for each night of stay."

Honoring love, One Eleven embraces romance with a choice of 3 days/ 2 nights at USD1,100 or 4 days /3  nights at USD 1,650, with a concoction of magical moments for two.
If you do go there, you'll never regret it... it's my utter favourite villa in Bali.
Click *here* for my past blogpost on staying there.
+ + + + + + + +
Reflexology for infertility @ Energy Spa
No. I'm not trying to get pregnant. Cammy conned me into saying i'd post this before i even saw what it was - just cos i love the spa so much!
According to Cammy, there's this amazing lady who's down from the UK and she does reflexology for people who have trouble conceiving, and also for general health for those who are already pregnant.

Full poster after the jump.