The 2013 Pioneer Digital DJ Battle returned for its 11th year running, and the finals took place in Zouk two Fridays ago!
Undoubtedly the most anticipated music and DJ talent discovery event in Malaysia, the competition originally took off in Orlando, Florida, and was organised by a group of party-crazy and audio-savvy Pioneer ProDJ execs. Malaysia them took it upon themselves to have a national battle in 2003, before it blew into an Asian Championship in 2006.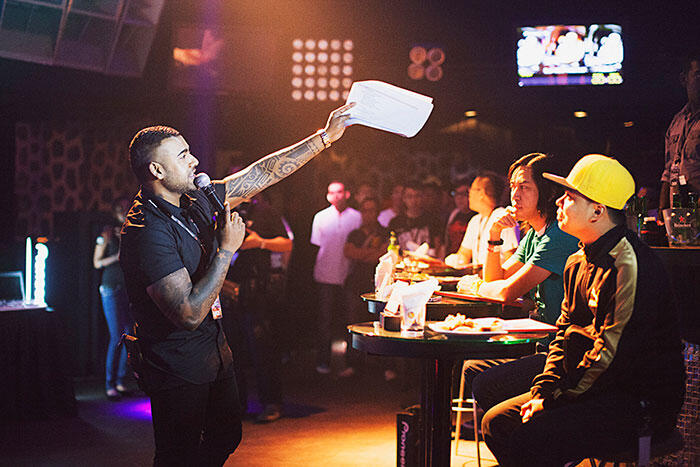 After an opening speech by Mr. Kazutoshi Takahashi, the Managing Director of Pioneer, the emcee introduced the judges for this year's DJ Battle – DJ Eugene, DJ Anowl, DJ E.T, Cyrix Leong, and Raymond Lee, General Manager of Pioneer Malaysia.
It's said that the judges received an overwhelming number of submissions, which isn't surprising seeing the Top 3 Winners would win great prizes totalling RM35,000 and more; including a range of the latest Pioneer DJ equipment models:
Champion: 2 x CDJ Player (CDJ-2000NEXUS), 1 x DJ Mixer (DJM-2000NEXUS) and RM2,000 Cash Prize
1st Runner-up: 1 x DJ Mixer (DJM-900SRT)
2nd Runner-up: 1 x Remix Station (RMX-1000 Remix Station)
I also think it's cos more people are aware on how being a DJ can be a viable career, hence the increase in level of competition as more talent gets put up against each other.
As it is, the Pioneer DJ Digital Battle has already introduced big DJ names that you know today – like DJ Goldfish, DJ Blink, DJ Victor G, DJ Fuzz, and more.
A number of supporting brands jump in on the action every year, with this year's sponsors being Official Magazine JUICE, Official Apparel PUMA (who dressed all 6 finalists), Official Timepiece ICE-WATCH, Official Body Care GATSBY, Official TV Station 8TV, and Official Beer Heineken.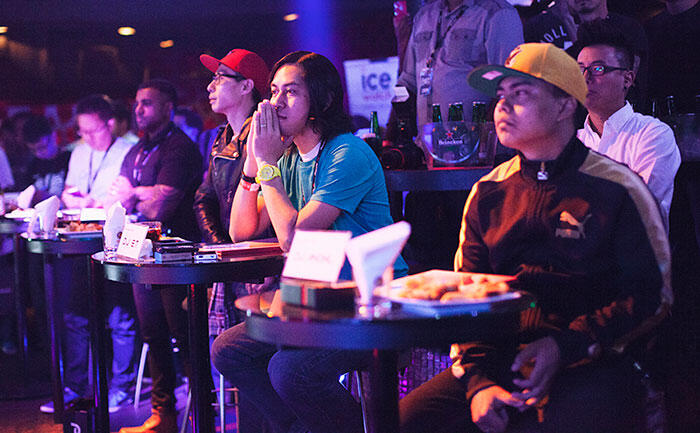 All the judges that night were dressed by PUMA and wore timepieces from ICE-WATCH.
The contest kicked off right on time, as each finalist got 20 minutes to showcase their talents and be judged based on creativity in using Pioneer equipment, song selections, mixing & scratching skills, techniques, audience response and overall showmanship.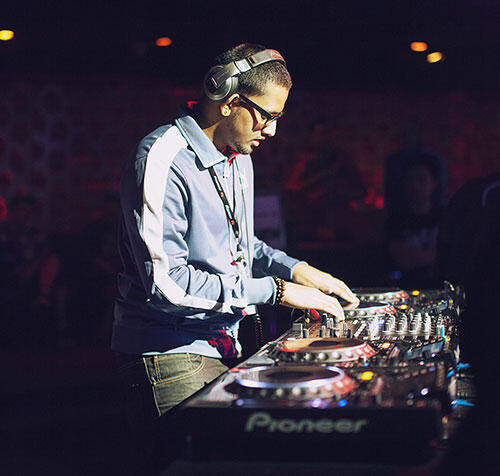 First finalist up was DJ Aims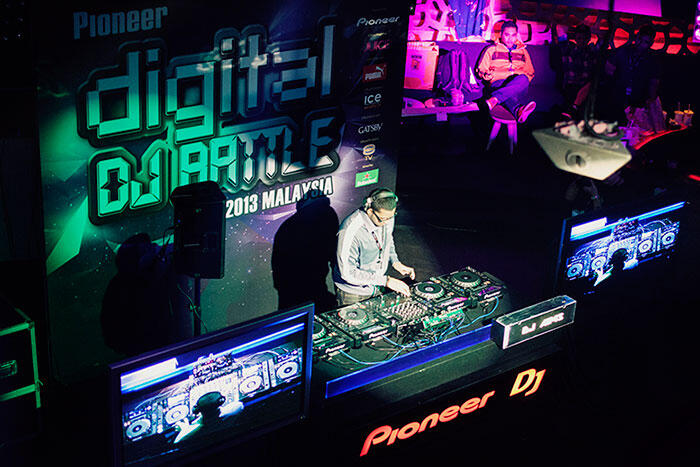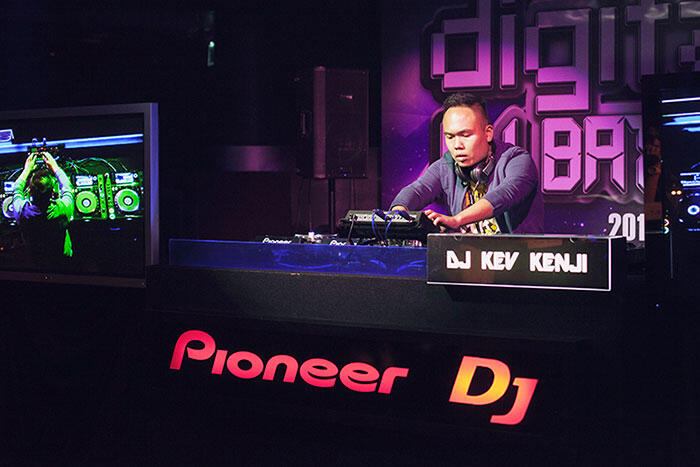 Second finalist on the decks was DJ Kev Kenji.
I remember hard beats mixed with xylophone accompaniments.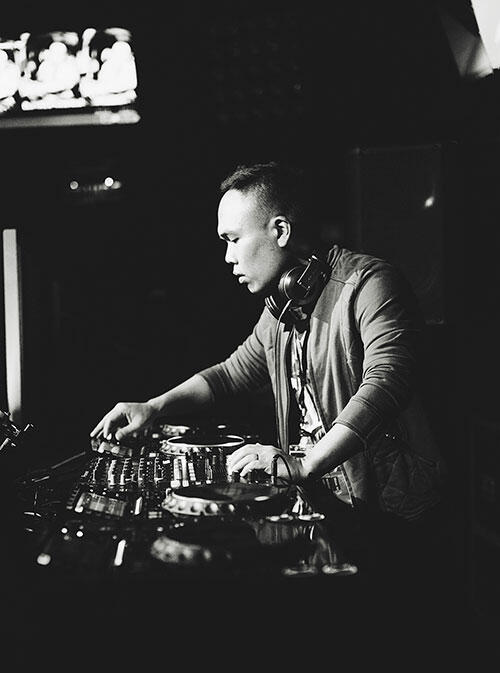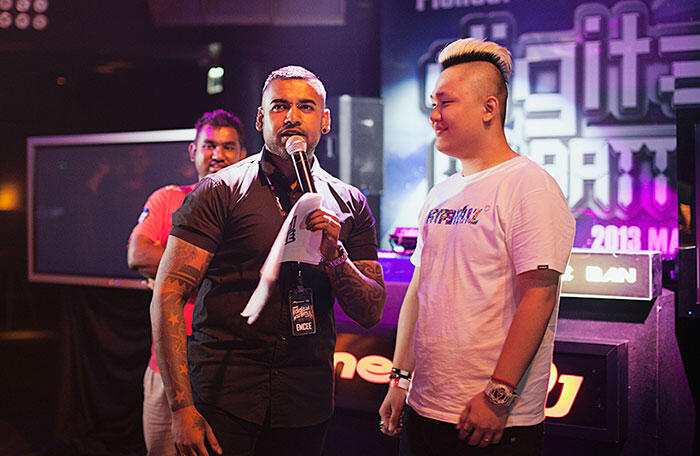 In between sets, the emcee got guests to play some funny games with prizes provided by GATSBY and ICE-WATCH.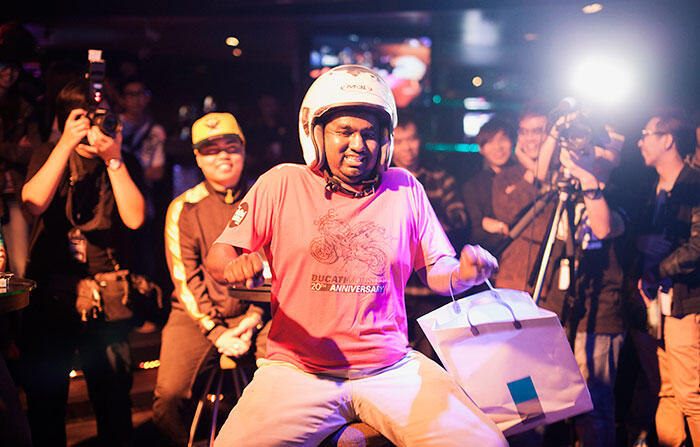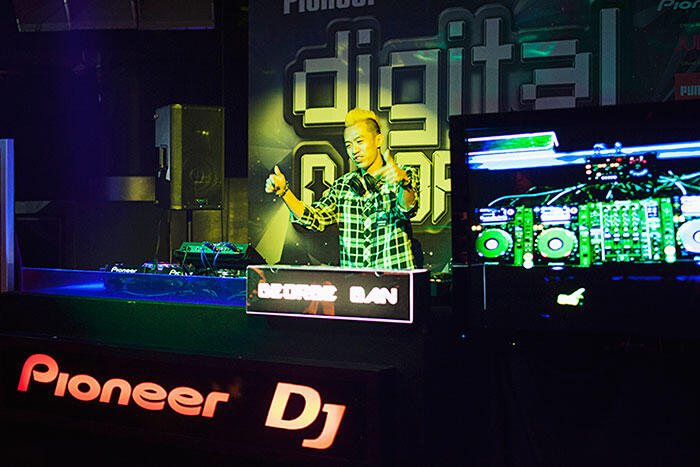 Third finalist up for the night was George Gan, whom i heard is a student of Bryan Burger. He mixed various selections of old school hip hop, dance metal, hard house, and drum & bass – all with pretty good flow.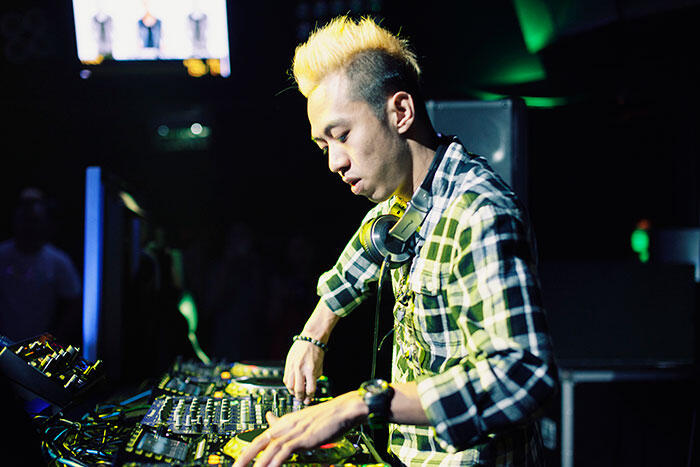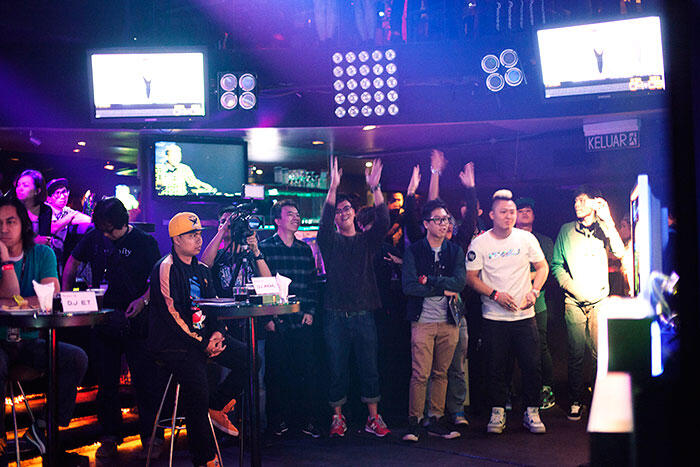 George Gan sure had a lot of supporters that night!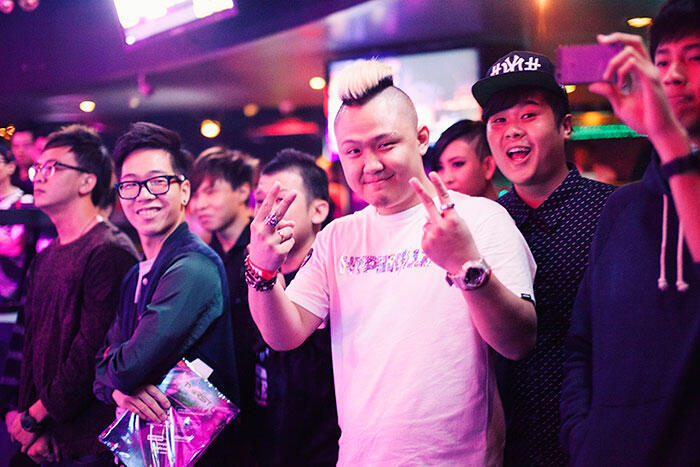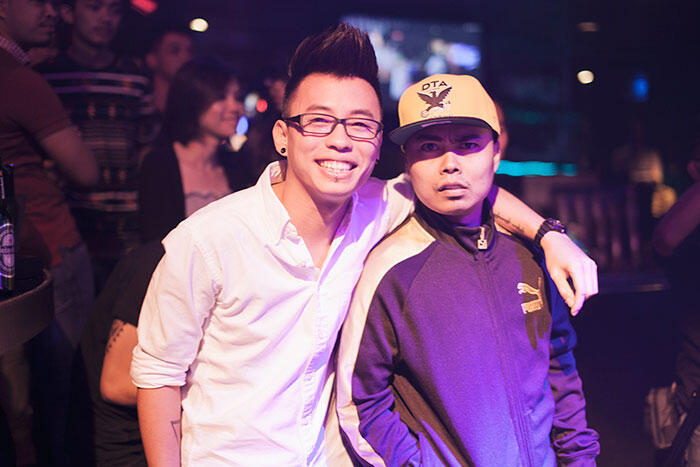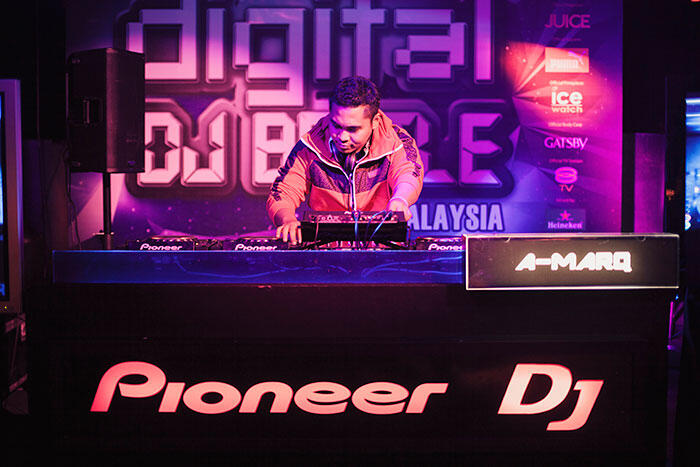 A-Marq was fourth finalist on the decks, who kicked off his set with a rendition of Star Wars. (Unfortunately for my ears there were some sounds implemented into his mixing which sounded like a construction site at work, much to my disdain.)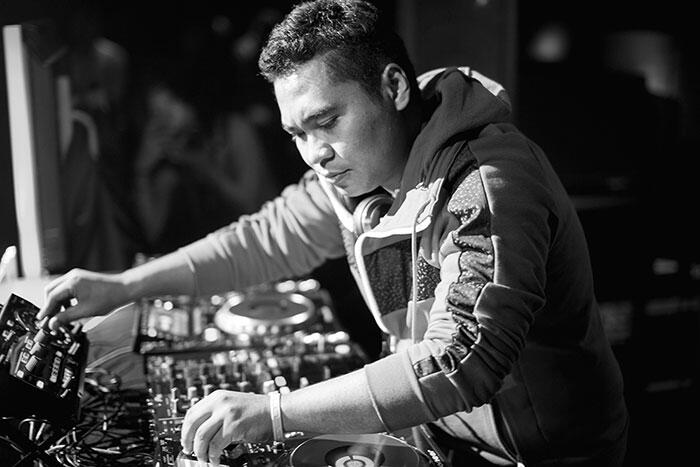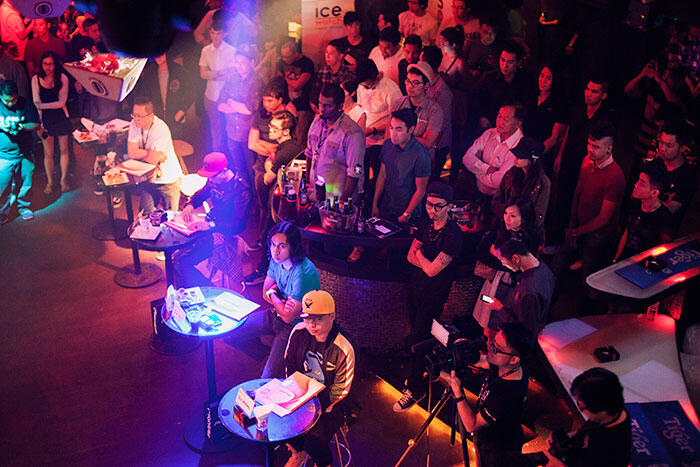 I was watching the competition from upstairs in the VIP section where i had my own table, ample finger food and free flow of Heineken 😀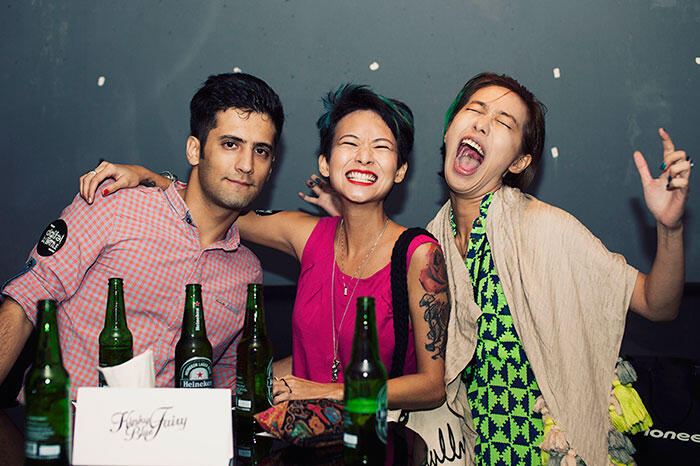 Mehran, me and SweetEe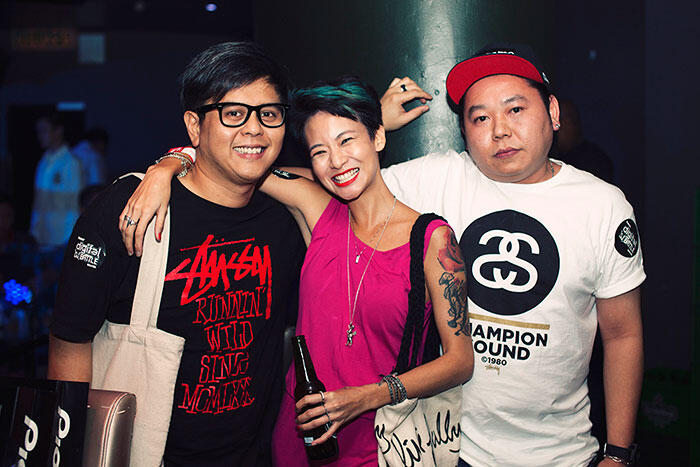 Terence C, me, Bryan Burger of Excessive Records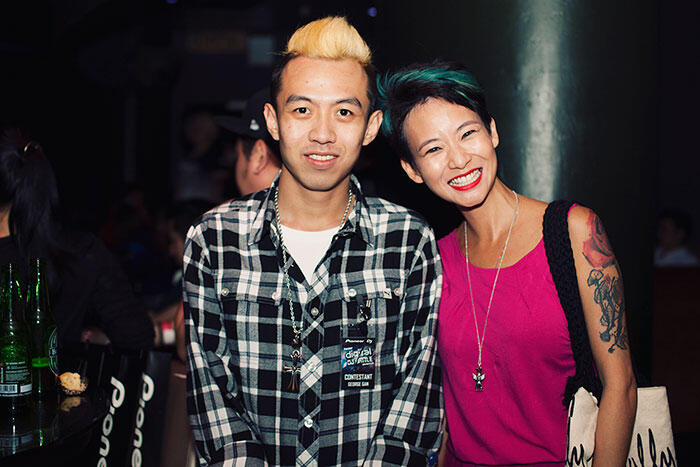 With finalist George Gan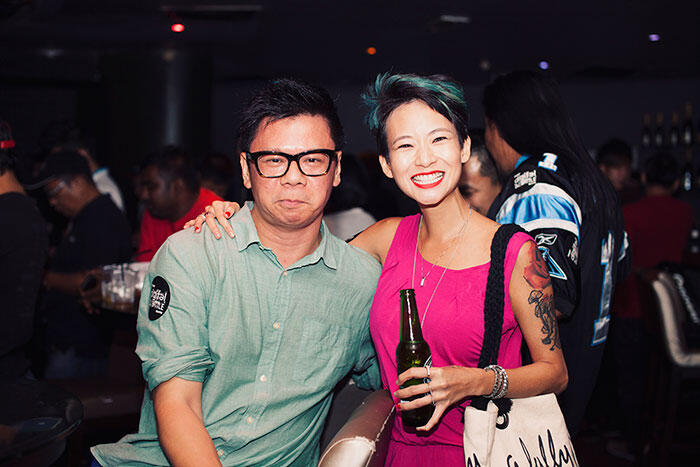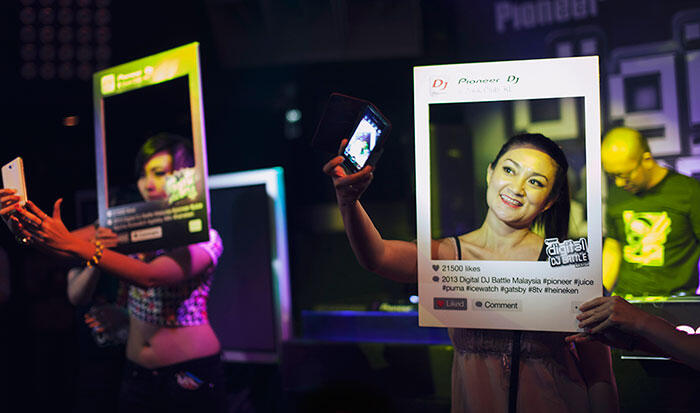 A selfie contest going on downstairs. The emcee was quite funny and everyone was laughing at his comments. I would have failed at it cos i barely take any selfies.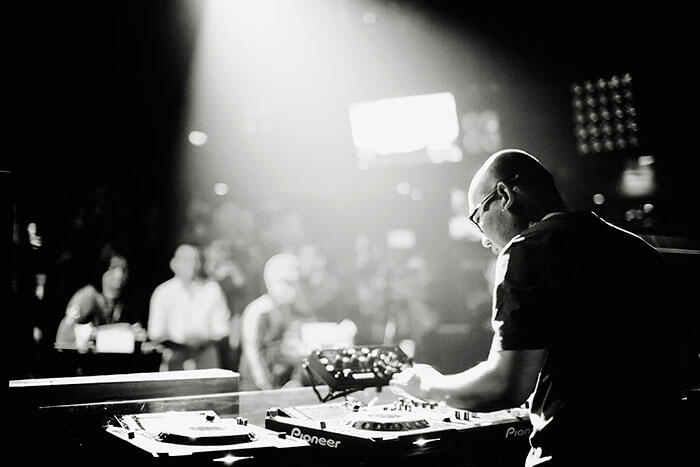 Fifth finalist to go up that night was Ben Cracko, the defending champion of last year's Pioneer Digital DJ Battle!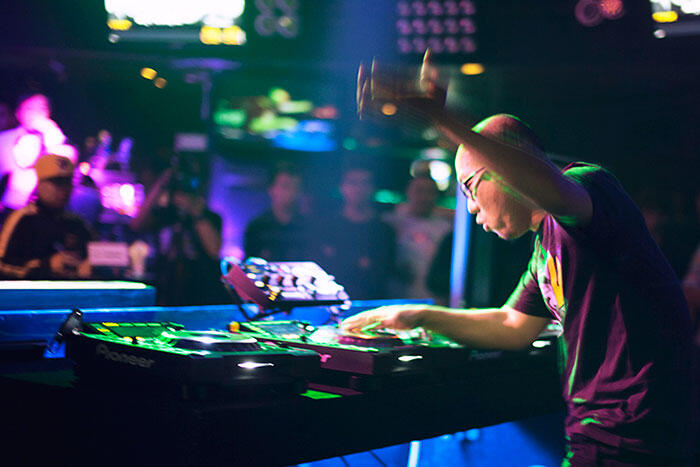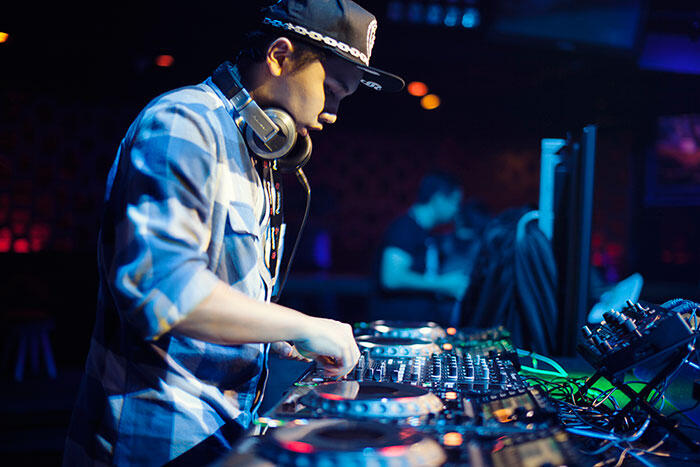 And the final DJ to have his 20 minutes that night, was DJ Alien a.k.a. BB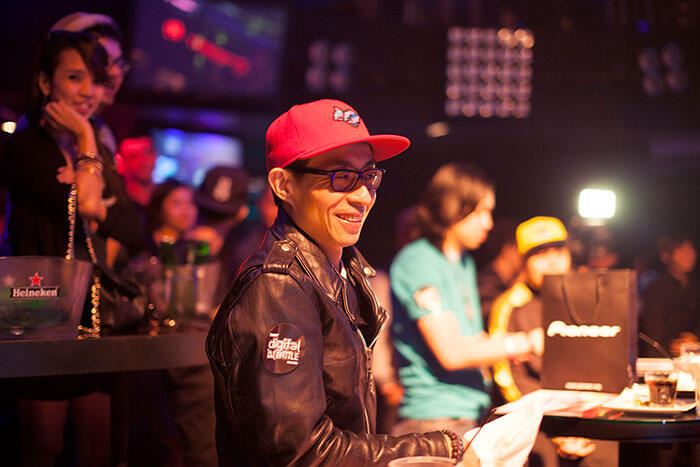 Playing more games while the judges tally their scores and make their final decision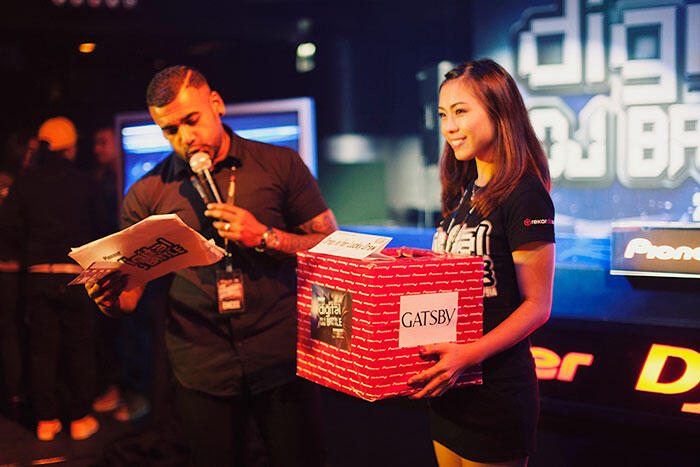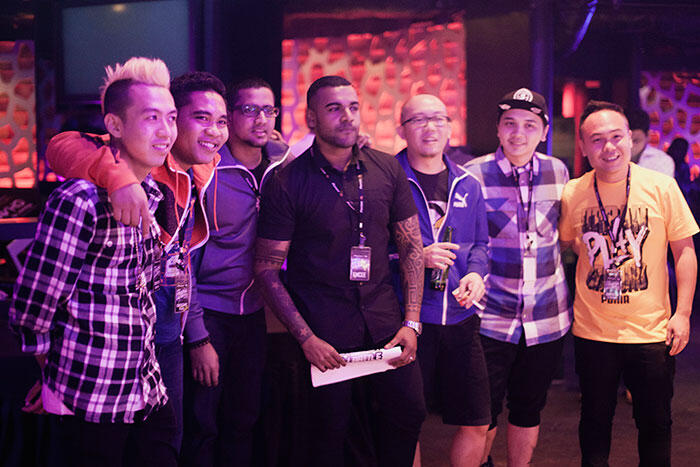 The emcee with all six finalists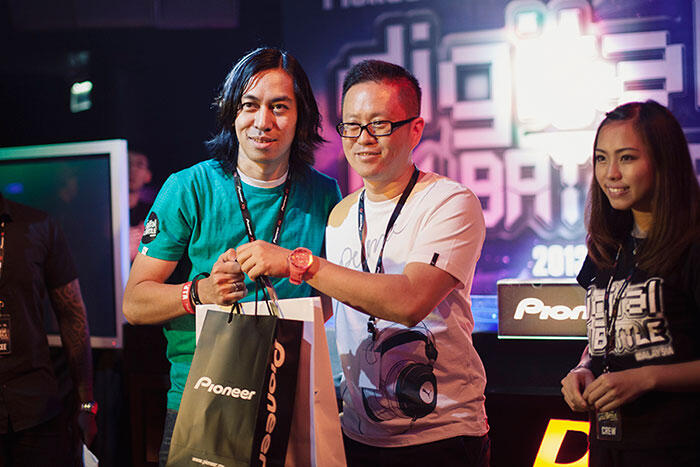 Token of appreciation for the judges courtesy of GATSBY and Pioneer!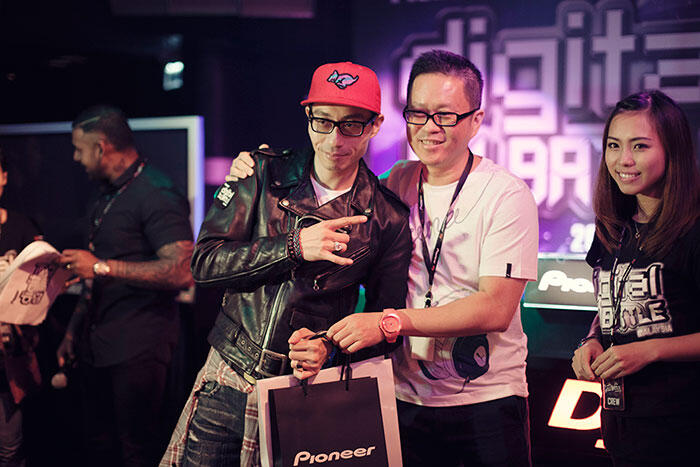 After that was the nail-biting moment for the announcement on who the top-notch DJs of the night were, and WHO would be representing Malaysia in the 2014 Pioneer Digital DJ Battle Asian Championship.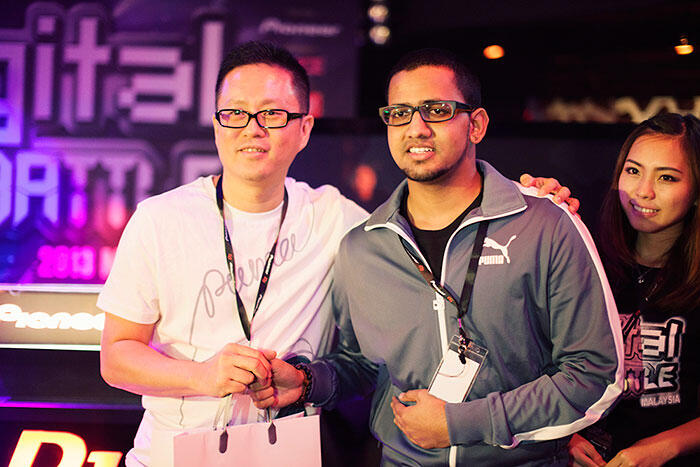 Consolation prizes went to DJ Aims, DJ Kev Kenji, and DJ Alien a.k.a. BB.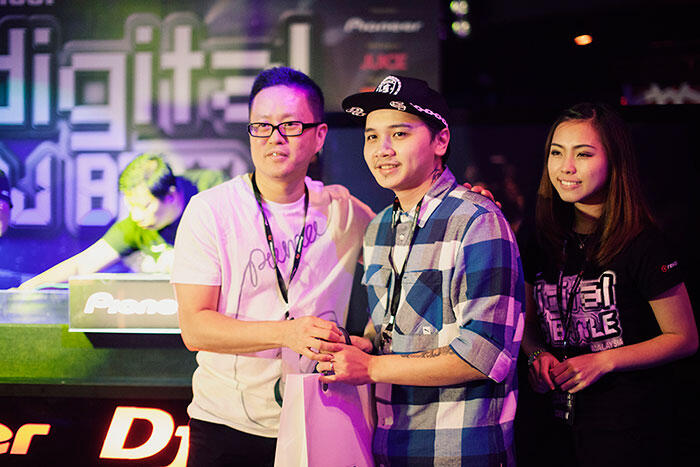 Placing for 2nd Runner Up went to…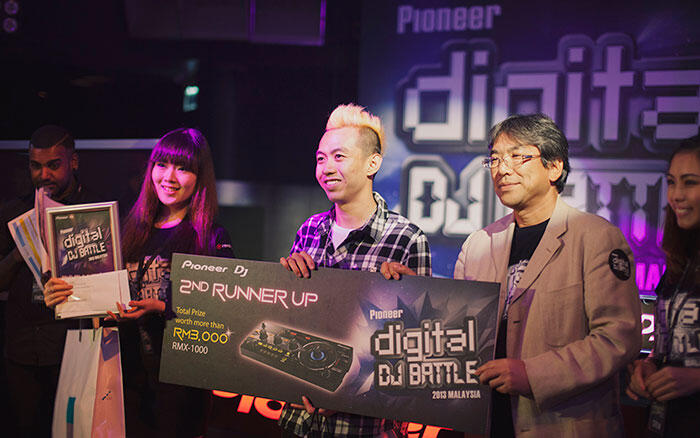 George Gan! Congrats on winning a RMX-1000 Remix Station, PUMA voucher worth RM500, ICE-WATCH Ice-Flashy Neon watch, and GATSBY products!
The overall judges' comment was: "His song selection is good but compared with Ben Cracko and A-MARQ, his level control and effects are overused."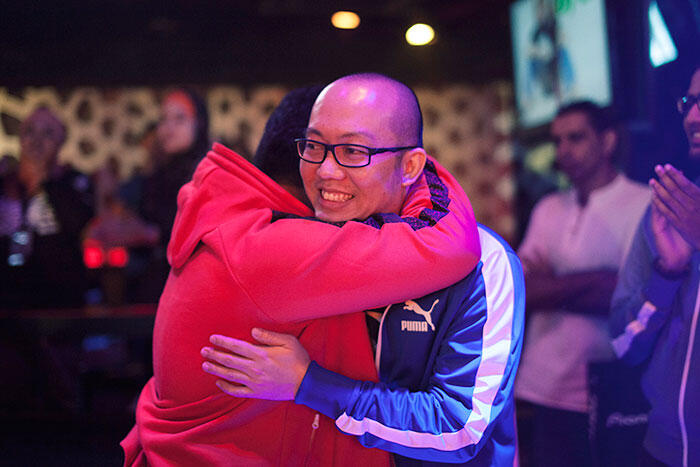 So there was only A-Marq and Ben Cracko left.
They hugged it out before the 1st Runner Up was called, awww…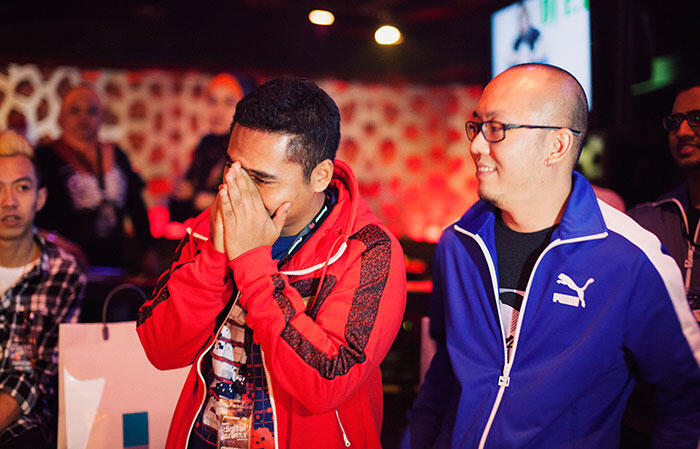 Super emo! Well it's such close placing, i always feel for those who end up 1st Runner Up!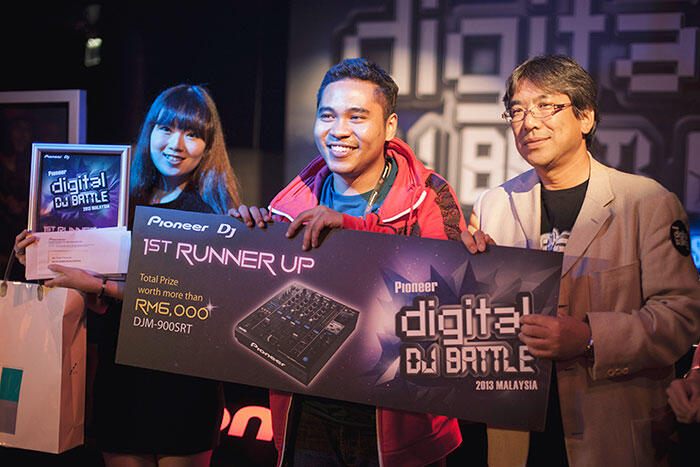 Congrats to A-Marq who won 1st Runner Up!
A-Marq won a Pioneer DJM Mixer (DJM-900SRT) worth more than RM6,000; PUMA voucher worth RM1,000; ICE-WATCH Ice-Flashy Neon watch; and GATSBY products!
The overall judges' comment was: "He was well-prepared for his set by playing around with the RMX-1000 and the CDJ-2000NEXUS, but in the end the title still went to Ben Cracko due to his skill which is more mature."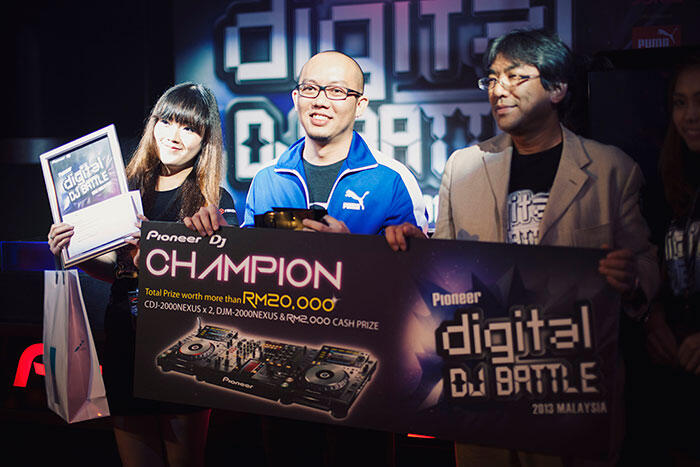 CONGRATS to the CHAMPION of the 2013 Pioneer Digital DJ Battle who's Ben Cracko yet again!
As Champion, Ben Cracko won 2x CDJ Player (CDJ-2000NEXUS), 1 x DJM Mixer (DJM-2000NEXUS) and RM2,000 cash from Pioneer; along with PUMA vouchers worth RM1,500, ICE-WATCH Ice-Flashy Neon watch and GATSBY products!
Besides his total prize valued at over RM20,000; Ben Cracko immediately qualifies to represent Malaysia for the Pioneer Digital DJ Battle Asian Championship in 2014.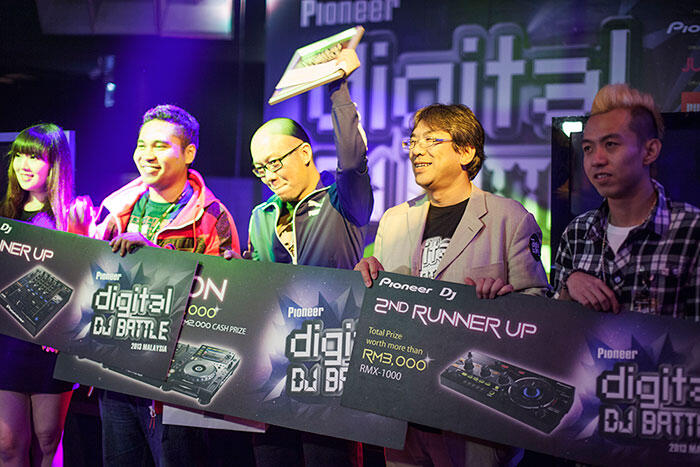 * Photographs by Jane *