When i was in school, i remember reading through my friend's Pendidikan Islam book on a few signs on when the end is nigh. It was so fascinating that i remembered it all these years till now… One line said how girls will look like boys and boys will look like girls (hello androgyny). And another point was how time would fly by so fast, that you wouldn't even notice it. (If i'm getting any of these wrong, please correct me, but i'm so sure cos i read that column a few times :p)
It's crazy but time does seem to be flying by faster and faster as the years go by. Someone said it's because we're getting older, and more things to do makes time seem short. I know i can't slow time down… but i've been trying to ENSURE that i put aside time to do things i want to, besides working. Like Clem time, reading time, time to see my parents, time with my girl friends, holiday time, me time… Erh just writing that down put me into perspective why there never seems to be enough time. -_-
It's okay, Oct-Dec are the BUSIEST months in the year for me, so i'm gonna reap as much as i can 😀
This Saturday, i'm gonna be at Mid Valley at 11AM for the Levi's Revel roadshow!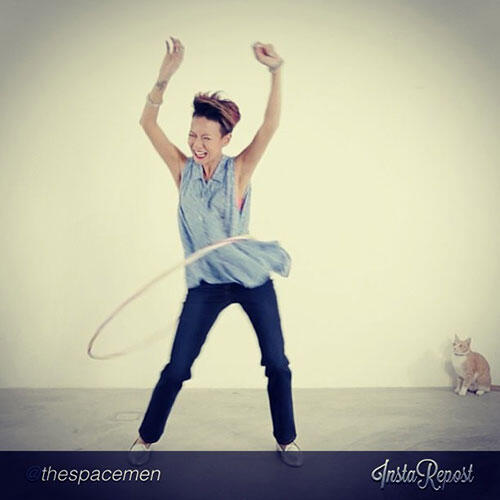 You can read my full post on it *here*

Levi's is giving away goodie bags to KBF readers, so do drop me an email at joyce@kinkybluefairy.com to RSVP your bags if you wanna come by!
+ + + +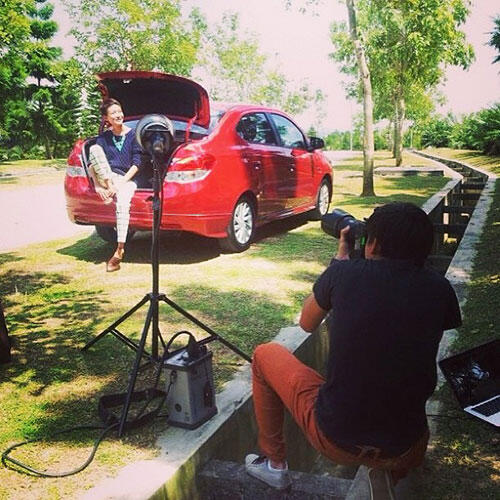 Last week i did a car shoot for the first time in my life (i think… *scan memory*).
It was for the new Mitsubishi Attrage and the ad will be out in 6-8 mags (something like that) in Dec and Jan! Thanks to the team at Eh! for making it go so smoothly!
+ + + + +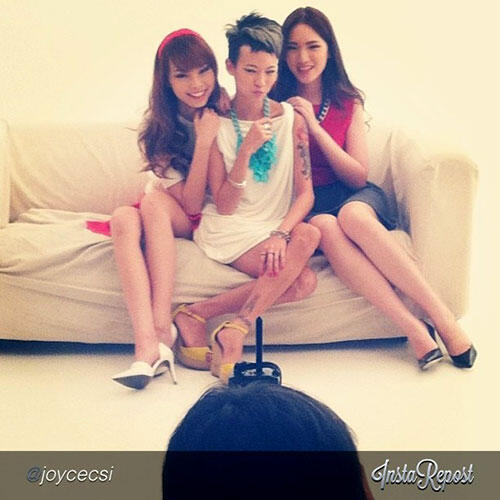 Did another shoot this morning till afternoon for a Christmas campaign for Watson's with Jane and Nana.
We had to pretend it was already Christmas and i did kinda FEEL it cos Yishyene just told me this morn she's gonna join me in Bordeaux with Clem's family for NYE! YAY!!!! PARTY TIME!!!!
+ + + + +
Last Friday night i went for the launch of Sephora in Sunway Pyramid!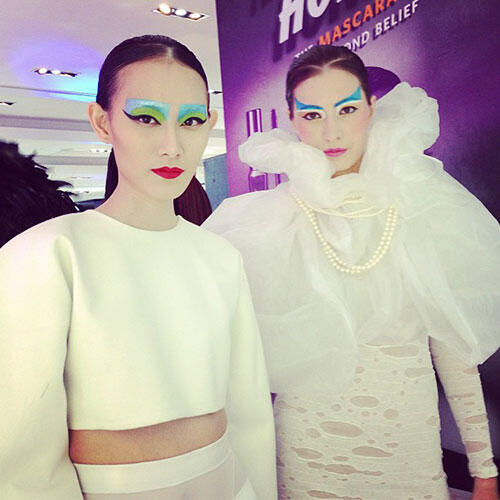 There were dancers and acrobatic performances at the main entrance of Pyramid, before all the guests were ushered down a long black carpet to lead us all the way to the new store, where this dude (apparently their IT guy) was raving on the counter, champagne was still flowing, and everyone went into a shopping frenzy cos we got vouchers that we had to spend that night. Luckily the store is so big… so there was so much space for EVERYONE. But still quite crazy. I didn't even get to walk into every aisle.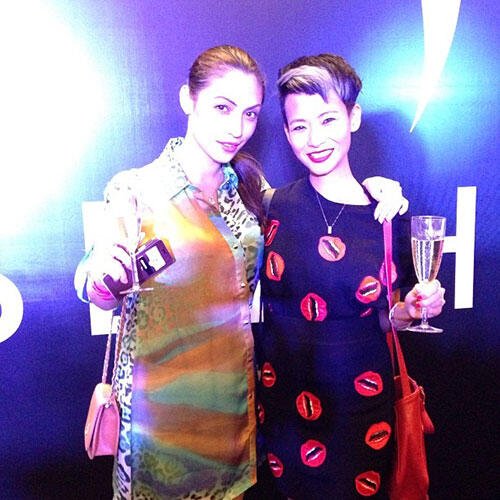 Patty & i. I'm wearing a knit lips set from my store.
Jia Wei got a nice vid of us laughing… and i was like "Oh my god, so tak maintain laughing like that…"
I don't know how to put the vid here but you can view it *here*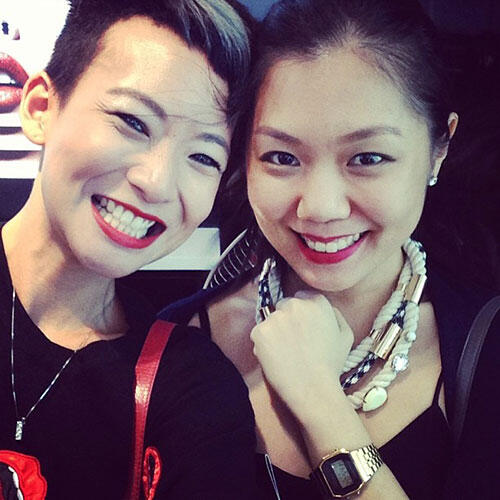 Me with Jia Wei, the big boss at Tongue in Chic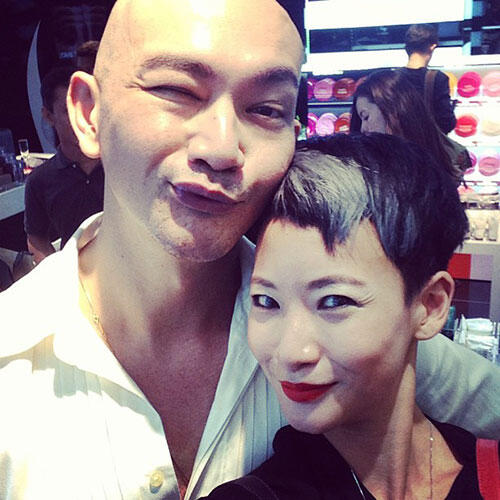 With Edwin! Edwin's gonna have one of his VERY SPECIAL shows soon, where his alter-ego Shelah returns! Click *HERE* for ticketing details! THEY ALWAYS SELL OUT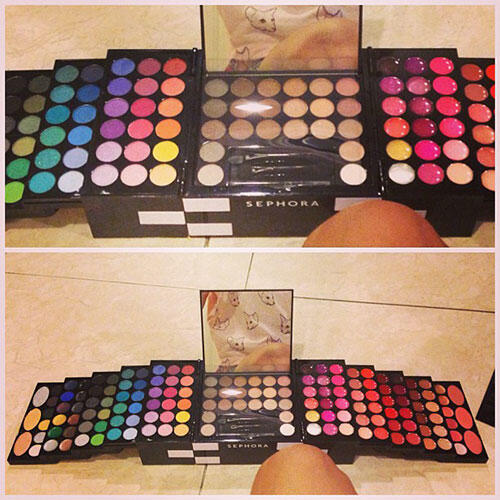 Sephora gifted me a huge bag of stuff, including this CRAZY-ASS make up palette that is every little girl's DREAM. So sayang to touch it… BUT I WILL HOHOHO!!!
After Sephora, i rushed off for dinner with my Lovelies (minus Cammy) before going to Bukit Damansara for Kubhaer's birthday (which he failed to mention it was for)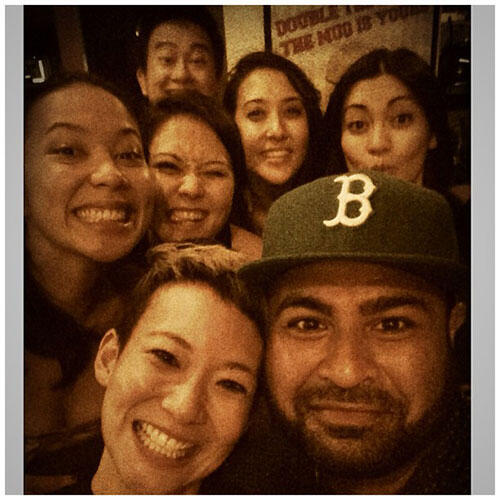 HAPPY BIRTHDAY KUBZ!!!!!!!!
+ + + +
Saturday. I got a blister.
But i don't mind getting blisters now cos i get to wear my Disney plasters 😀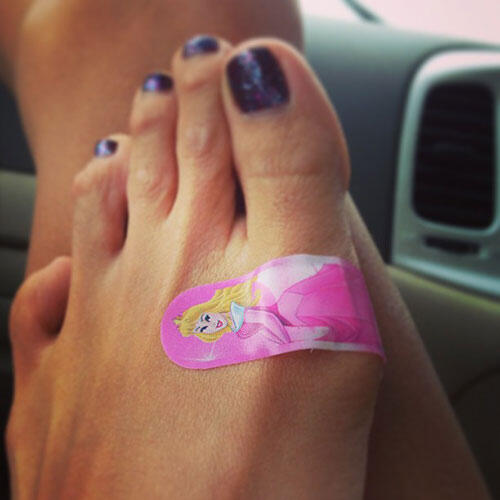 Clem and i went for lunch at Yeast with Lucas and Helo.
Then we went for Lynda's official launch of Pink Tattoos, where i had to explain to some friends why i was acting all weird.
"Sorry i'm hungover… i was out with Rahul last night."
Julian: "Ohhhhhhhh"
It's awesome how you just have to say Rahul's name and everyone gets it. XD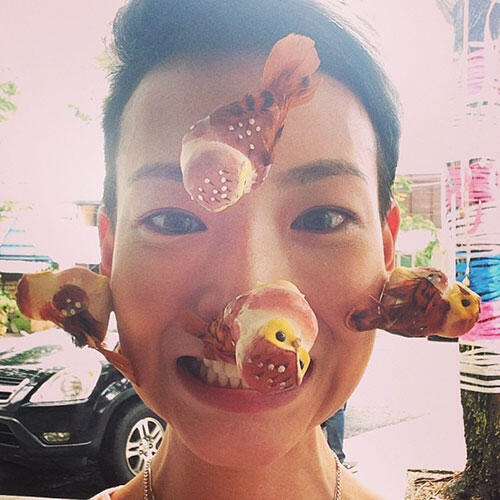 I think still might have had alcohol running through my bloodstream.
Went to get Clem's hair cut (he's growing it out for winter time in France),
went home and got ready for Cho and Kay-Li's wedding at The Majestic, which was freaking beautiful.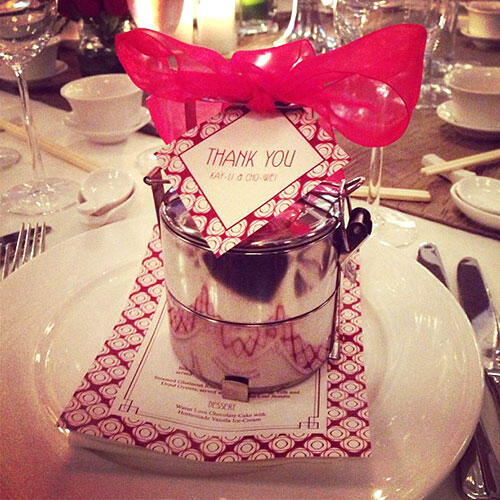 They gave everyone tiffin carriers! How practical and awesome!
I love it so much cos… i'm the champion of carrying food around with me :p
I bumped into the bride and groom waiting outside to make their entrance, and was heading back into the ballroom when i ACCIDENTALLY stepped on Kay-Li's train and she almost fell. I almost died. Cho was just laughing his head off.
Crap! Can you imagine if i ruined the bride's wedding dress even before she made her entrance…. Luckily it didn't rip!! >.<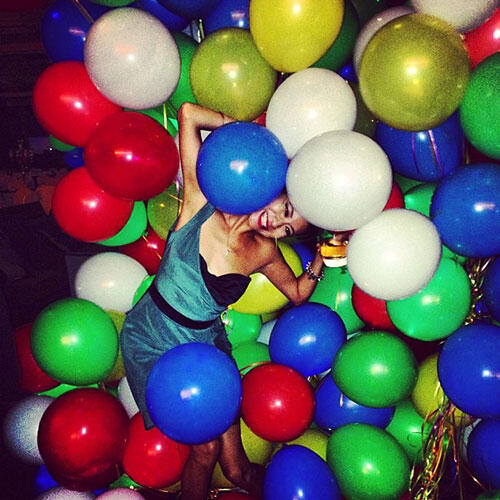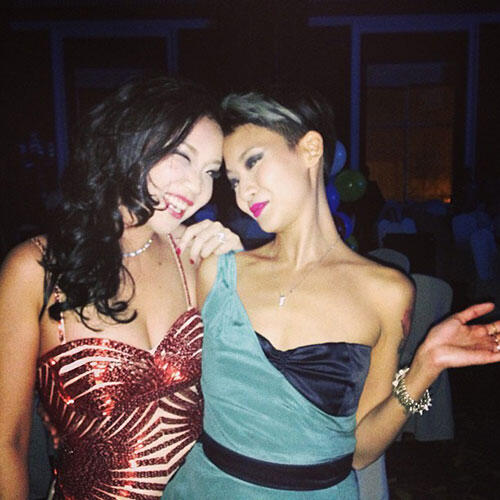 With Kay-Li!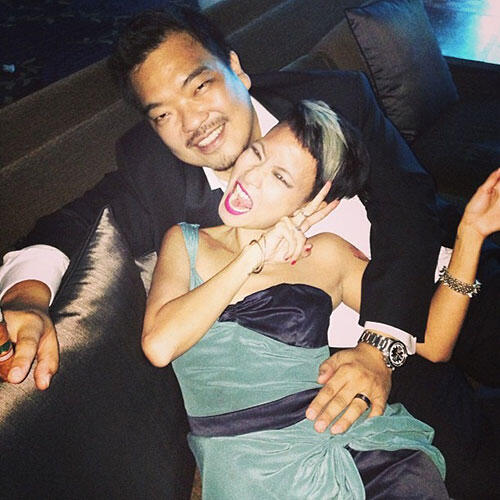 And Cho! CONGRATS!!!!!!!
+ + + + +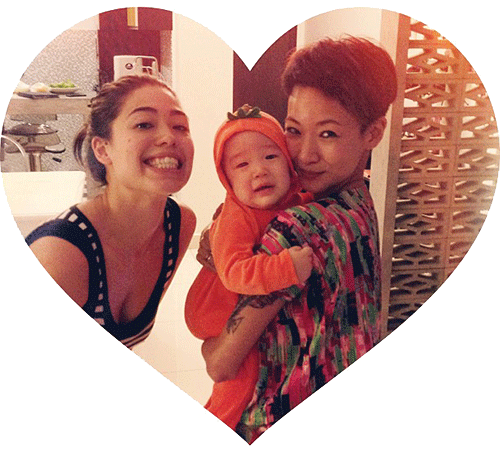 More pix of baby Cameron! He's growing up so fast… i see him almost every week and i can't believe how fast they grow…
Ahlalala he's crying a bit in the pic cos he's teething… and he's in his pumpkin costume cos his MOTHER obviously doesn't care that it's not Halloween yet.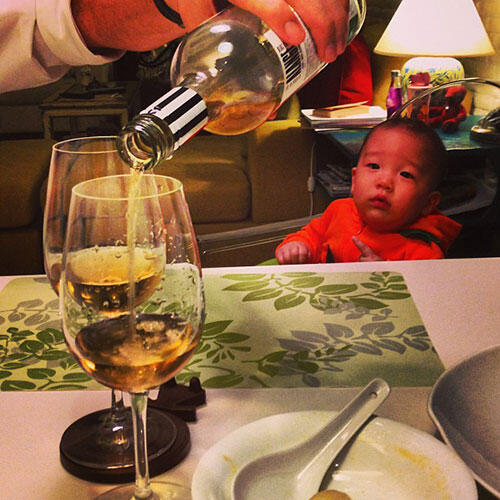 Soon Cameron soon! For now, let's focus on your carrots. <3