Despite spending a full week in Siem Reap, we decided to spend only two days visiting the temples and historical sites. Figured we'd be "templed out" if we overdid it like in Myanmar. Can't compare these temples to the ones in Myanmar tho… they're vastly different in so many ways, tho i must say that the enormity of each temple in Siem Reap is truly marvelous!
A 1-day pass to visit Angkor Wat and the surrounding temples is USD20, and a 3-day pass costs USD40; so we just got the 3-day pass like everyone advised us to.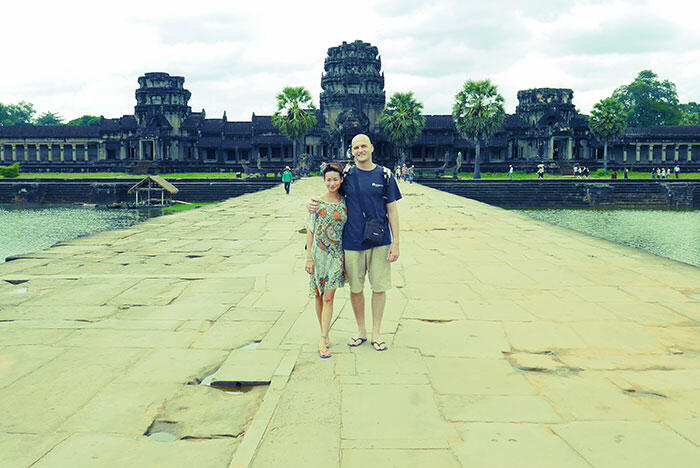 At Angkor Wat, the largest religious monument in the world!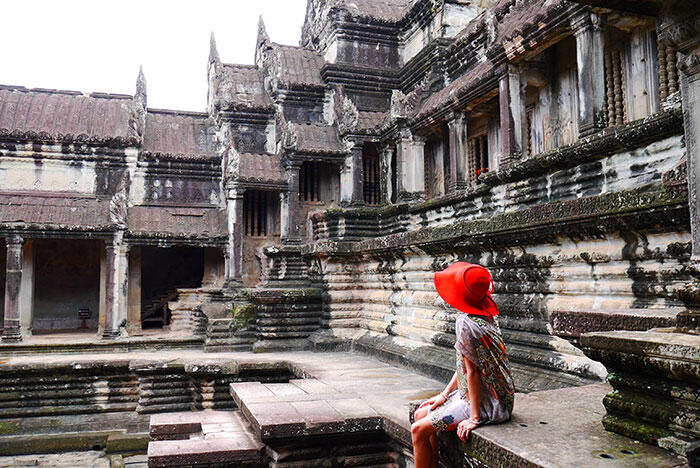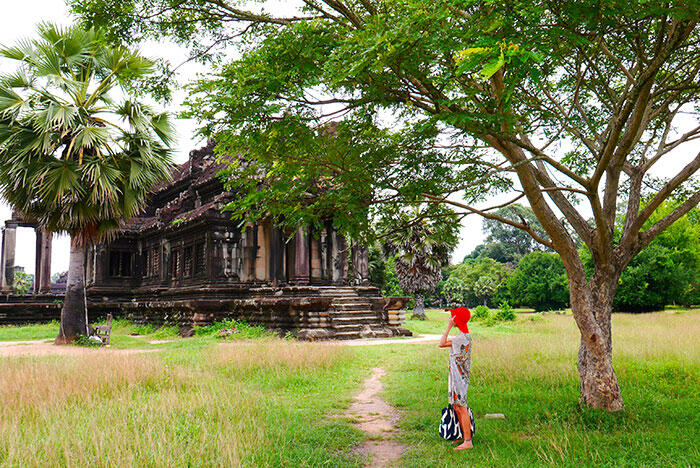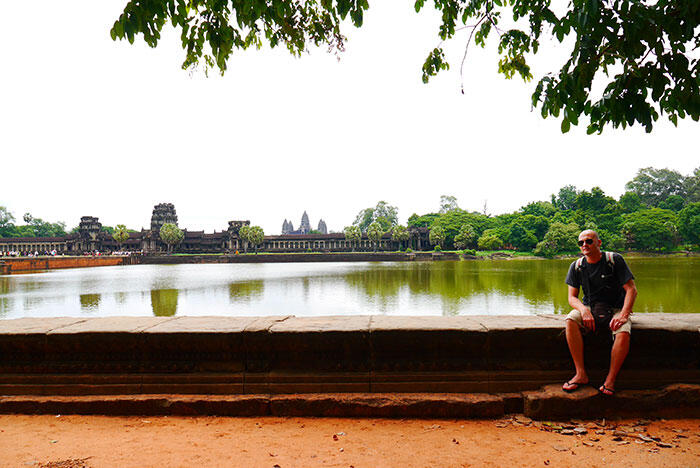 Er typical tourist shots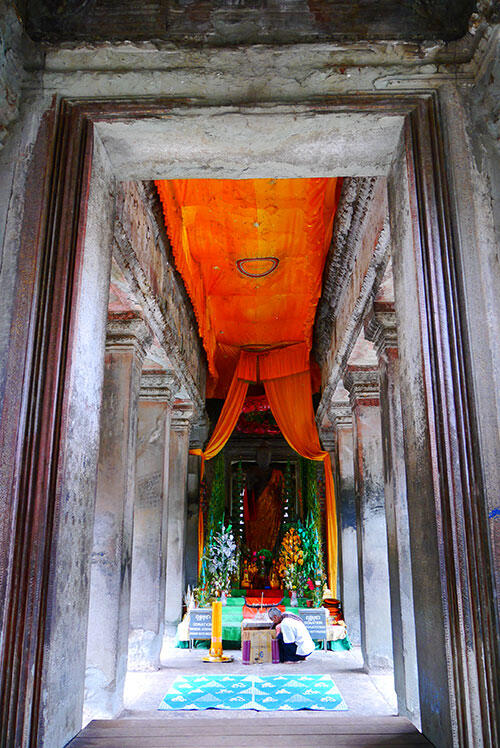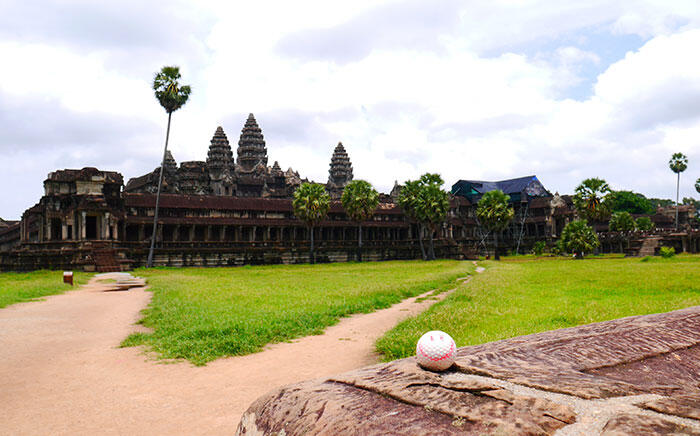 Wilson at Angkor Wat! Our golf ball may have been to more places than you XD
After Angkor Wat, we got into our tuk-tuk and went to Ta Phrom. 
Ta Phrom is the temple that Tomb Raider was shot at, so most would recognise the huge trees growing out of the temple walls and its surroundings.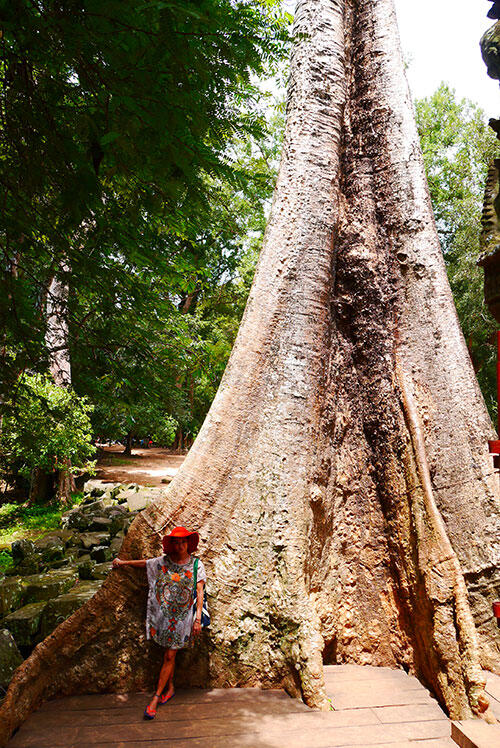 I think this is the biggest tree i've seen in my life!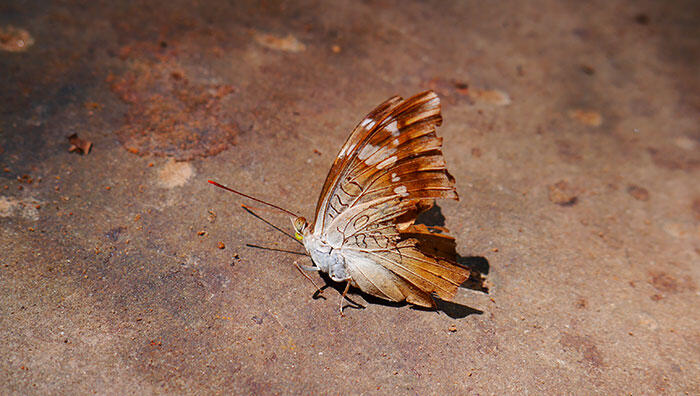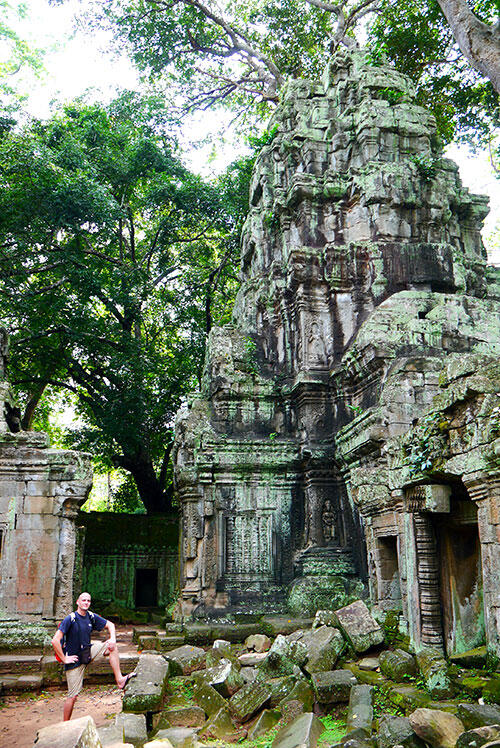 Clem made us walk around EVERYWHERE to find that famous door with the roots growing all aruond it. We got lost, confused, went in circles, and just as we thought we're not gonna find it or maybe it's under renovation; spotted a queue of tourists waiting to take pictures with it.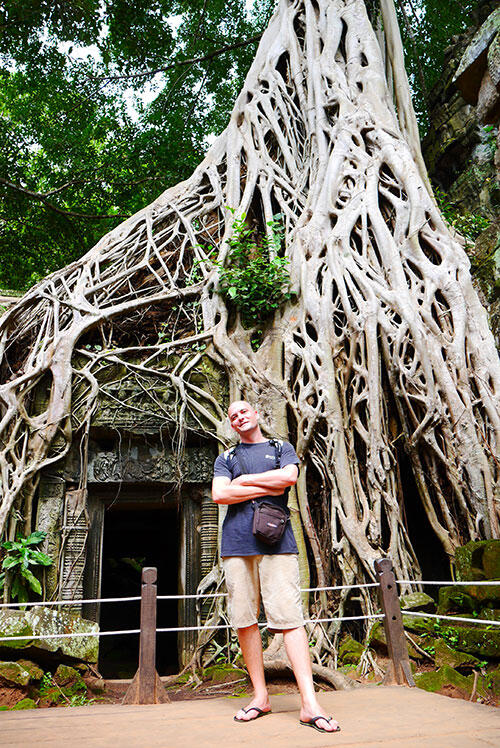 Clem and his door.He's really pleased here!
Before we went to Cambodia, we were warned not to buy things from children or give them anything (including chocolates, sweets, books, etc) cos it encourages them to skip school. Organisations curbing child labour and begging place pamphlets in the airport and in various shops so tourists are more aware of the issue.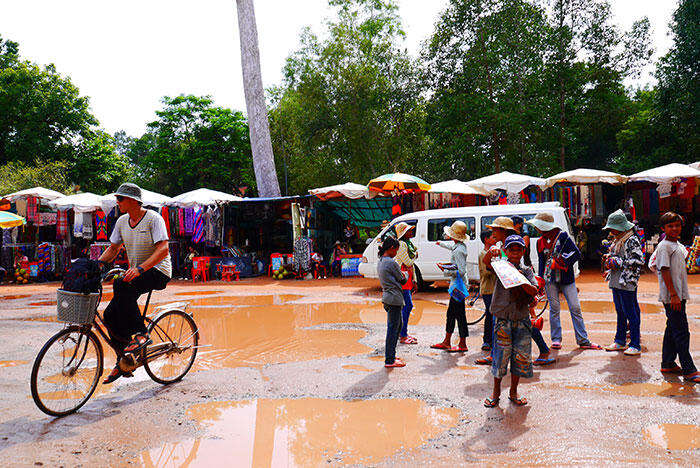 Think they're doing a good job cos there weren't many child peddlers when we were there, spotted a few here and there, but not as crazy many as i expected.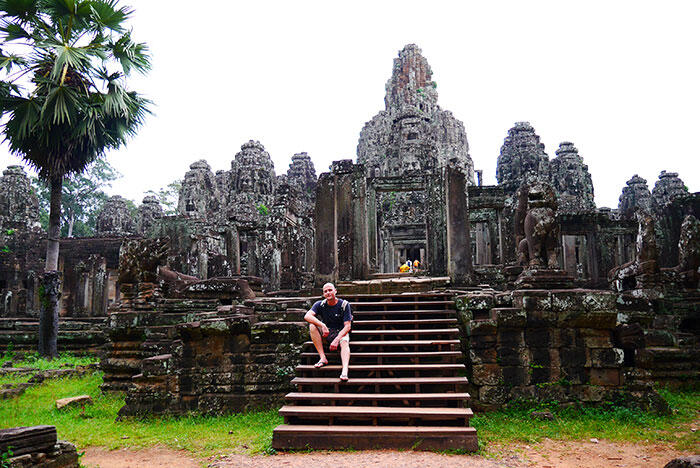 Our third and last temple we did for Day 1 was Bayon, the temple with carved stone faces everywhere.
Bayon was really magnificent… i didn't take many pictures cos i was a bit tired and grouchy by then! I wish i spent more time appreciating the faces when i was there…
I guess if you're REALLY INTERESTED in visiting temples you could squeeze in up to 5 temples a day, but i'm glad i got to see the main 3 on our list before going back to town, resting, getting a massage and dinner!
More posts on Siem Reap:
Old Market, The Alley West and Phare the Cambodian Circus
Purple Mangosteen, and Kompong Phluk the Flooded Forest