Four out of our seven nights in Siem Reap is spent staying at The Purple Mangosteen, a tiny boutique hotel in The Alley West off the very active Pub Street. Owners Polly and Simon are really friendly and informative with the what and hows of sight-seeing. Polly worked on the impressive renovation of the hotel which is originally shaped at a funny slant, but she's managed to make it work wonderfully.
The room is quite tiny at 20 sq.m. but it makes up for its lack in space with its clean contemporary design and lines. The only slight complaint i have is the noise coming from the tiny Italian bar across, where a bunch of drunk people were shouting for hours one night.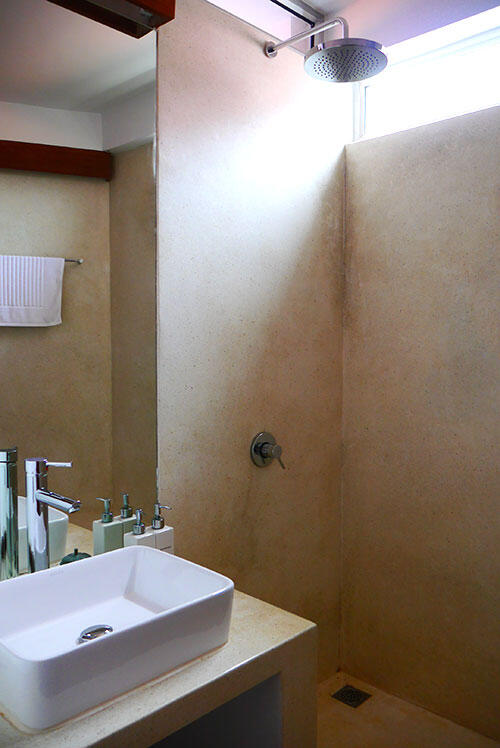 The rain shower was a real pleasure after traipsing around in the heat and rain all day tho!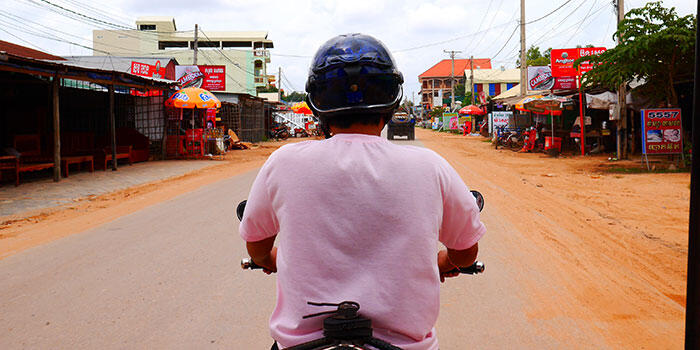 Bhun Tha (who acts as night guard of the hotel) was our tuk tuk driver to the temples and the Flooded Forest. I was a bit concerned that he'd be driving us about all day but Clem said, "Oh come on, i'm sure he sleeps downstairs to make sure noone breaks in." Bhun Tha's gentleness won us over anyway. (i'm probably spelling his name wrong!)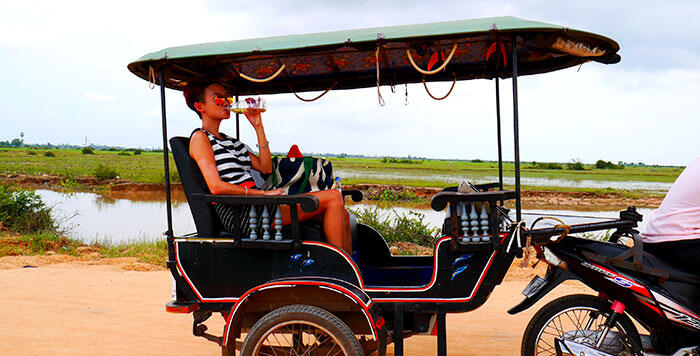 Chardonnay in my mineral bottle haha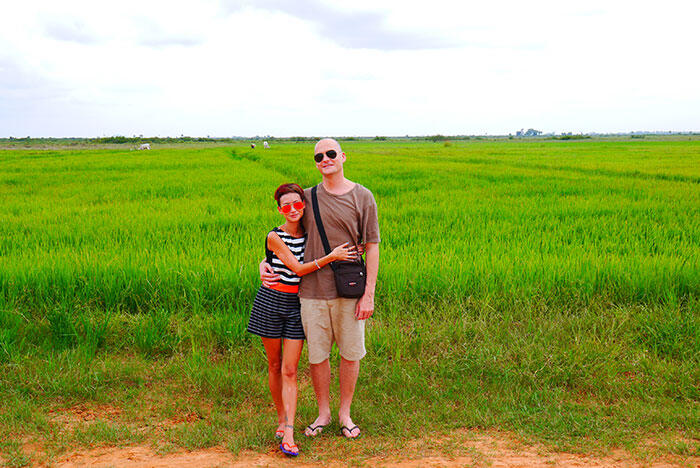 I love how lush and green the fields here are, so soothing to stare at!
Lots of wee bums of children bathing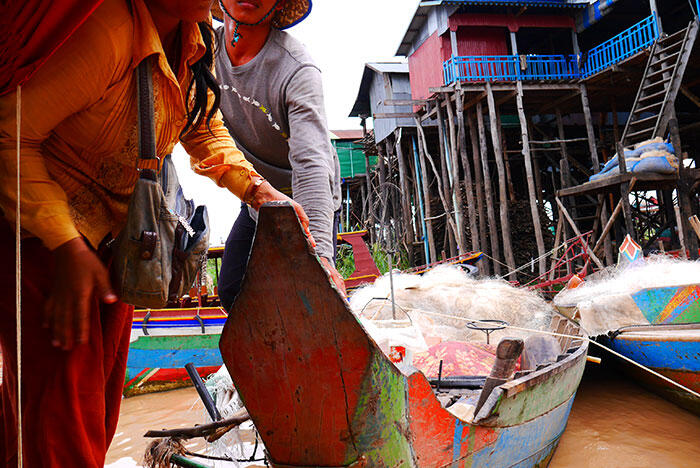 The boat stopped to move some supplies to the houses there. Double duty.
The flooded forest. After seeing so many crocodile skin stores in town, i just hoped that there were no crocodiles waiting to pounce on us for tea!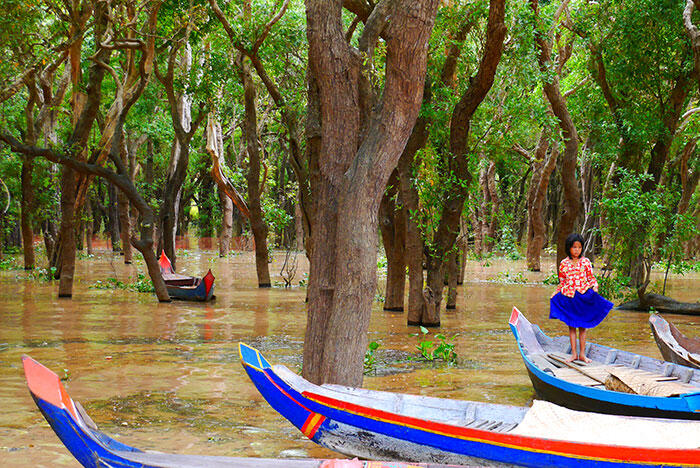 Red and blue boat. Red and blue girl.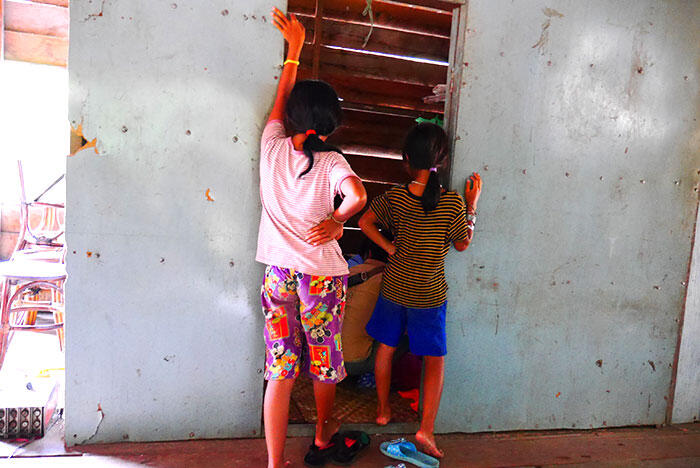 We were at a restaurant. These are kids and adults crowding around one laptop.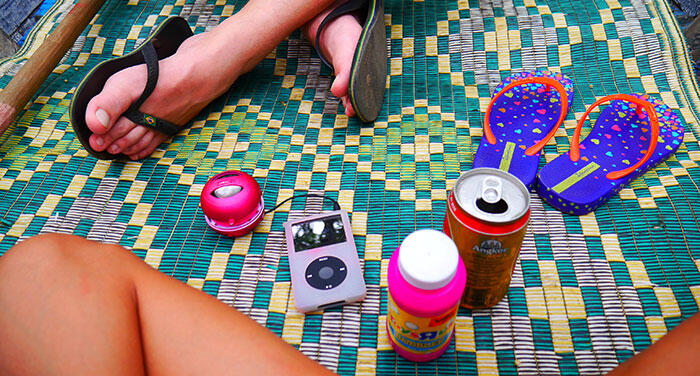 Necessities for boat ride: music, bubbles, Angkor beer, Ipanema flip flops with interchangeable sandals which i changed to red that day to match my hat :p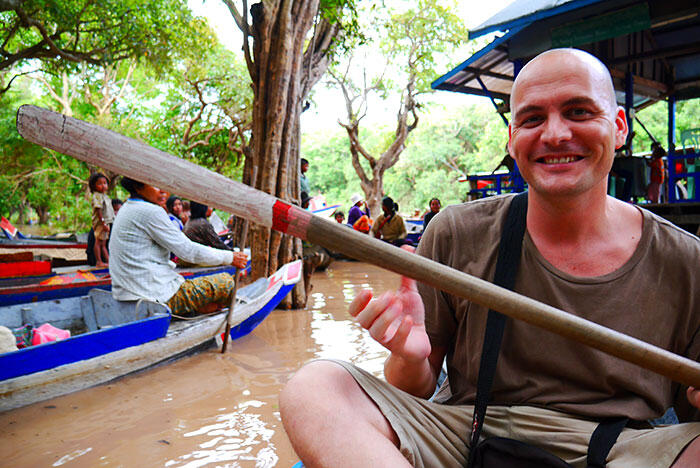 Clem rowing…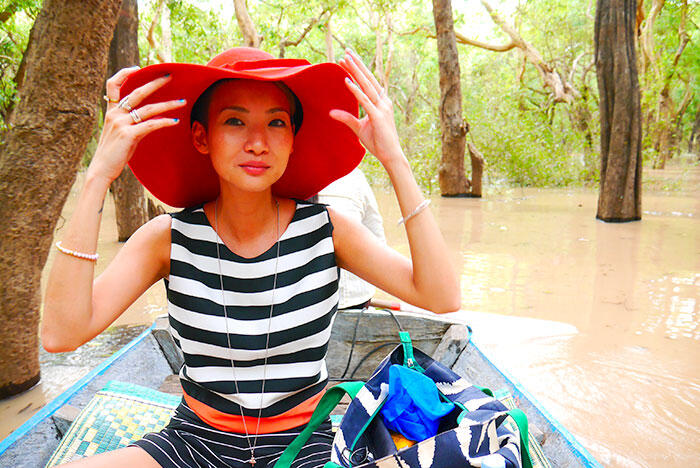 … while i do really useful things like arrange my hat…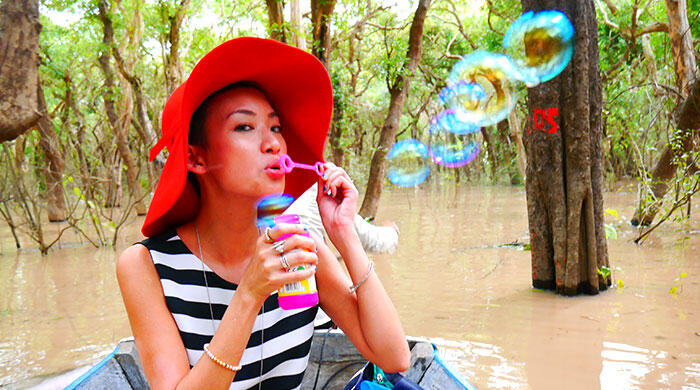 … and blow bubbles.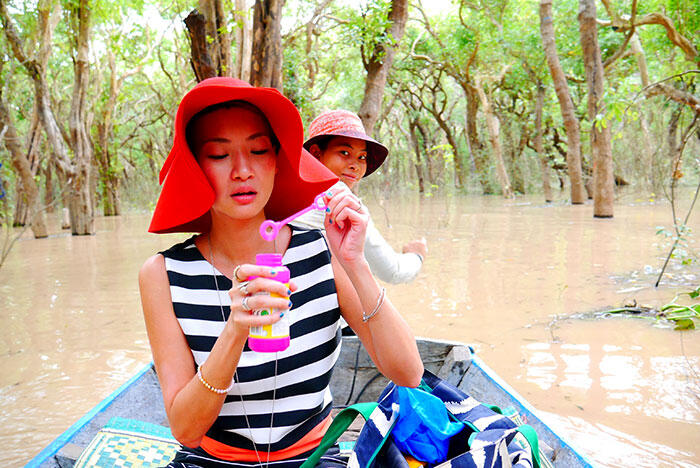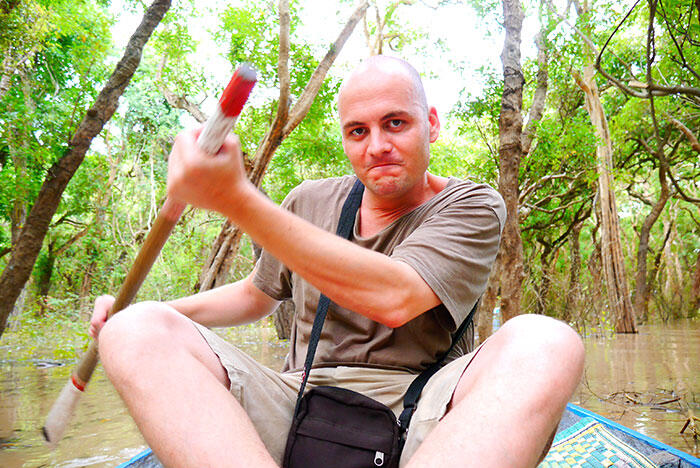 Clem still rowing…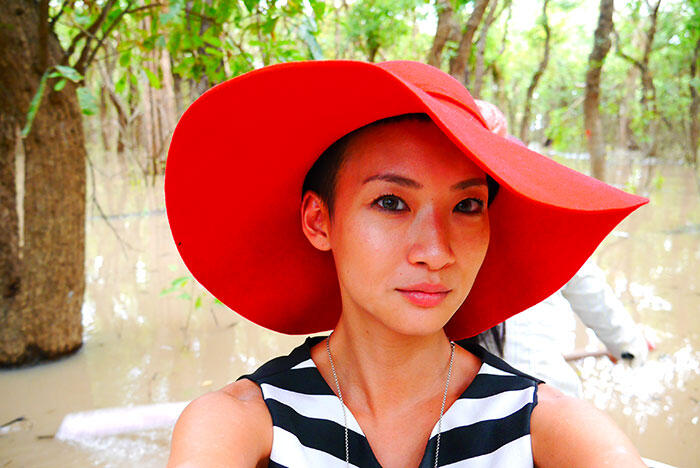 … while i take pictures of myself teehee.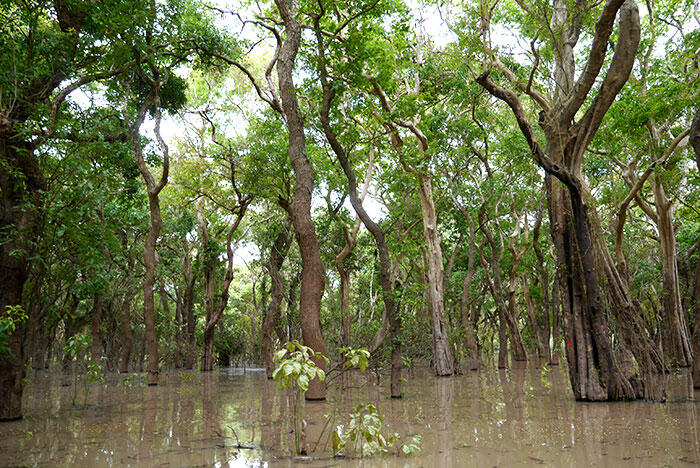 It was really serene and peaceful… the perfect moment before you spot a crocodile peeking at you with its beady eyes!
At least i did SOMETHING and climbed a couple of trees! The whole time Clem was just going, "Don't FALL. Be careful!" At least i know i can save myself and climb a tree if a crocodile appeared!
Back on the motorboat on Tonle Sap lake
The wine and beer finally hit and i passed out for a long nap on the boat. I must say it was a very nice nap! 😀
Read my first post on Siem Reap *here*