I think i've watched the #GoForth ad at least five times. Read my Go Forth blogpost *HERE*
+ + + + + + + + + + + +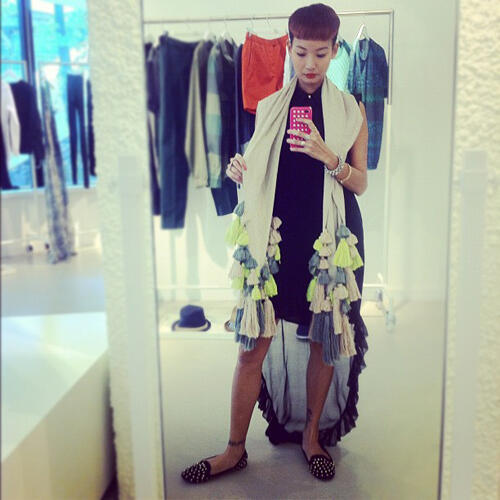 I was invited to the H&M SS13 preview last week. My favourite piece is the tasseled scarf above - RM149. I'm wearing it over a Gallo by Thian black dress. (Sadly, GBT are no longer around...)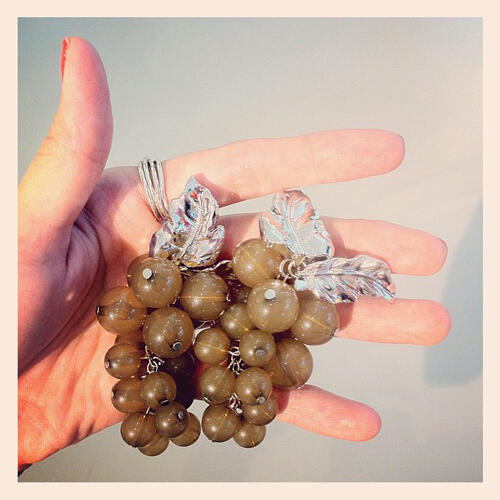 Grape earring also from H&M SS13. The collection will only be released for sale end of January so i'll do another post on it then!
+ + + + + + + + + + + +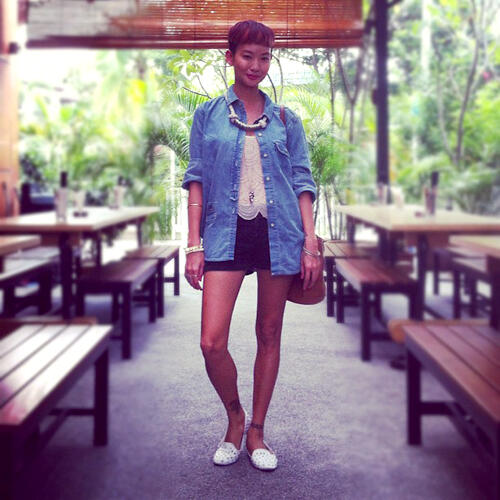 denim shirt; levi's
sheer beaded top; topshop
rope & metal necklace; vinette (jk) bought at urbanscapes
bag; bimba & lola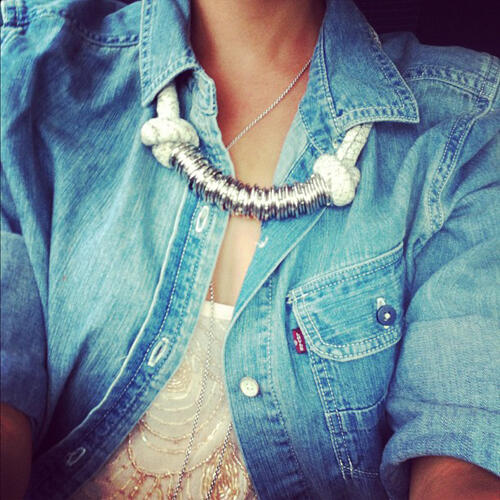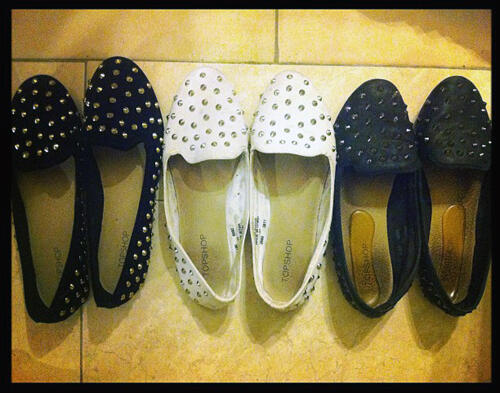 Clem saw all my Topshop shoes and was like, "Seriously, you have a problem."
In my defense, the black ones on the right are really old and i wear those when it's raining...
+ + + + + + + + + + + +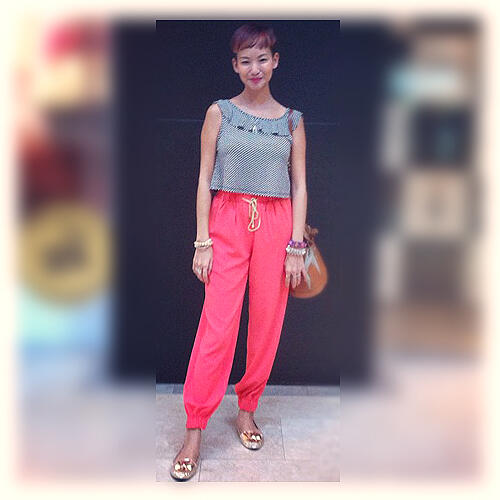 top; topshop (ok. i know i have a lot of things from topshop -_-)
fluoro pink pants with gold drawstrings; gallo by thian (i'm really SO SAD they're gone! Teresa made such great clothes)
gold flats; house of eight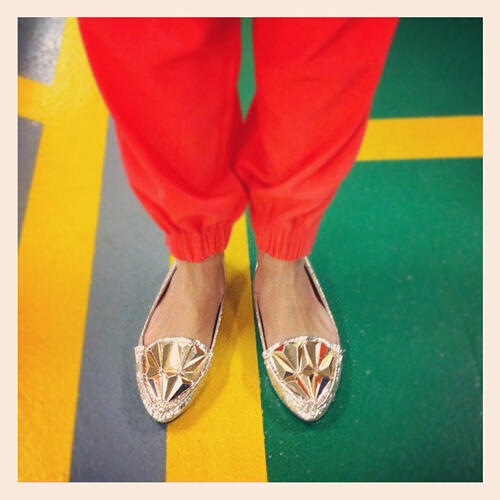 + + + + + + + + + + + +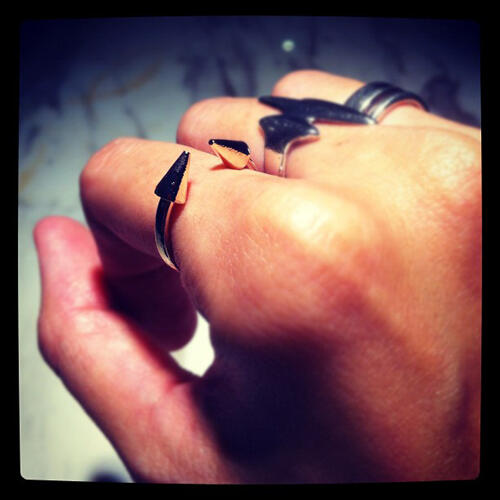 Got this fab Luv Aj spike ring in rose gold from Nilam. Follow her on instagram @KillerDolce. She'll be setting up a website soon!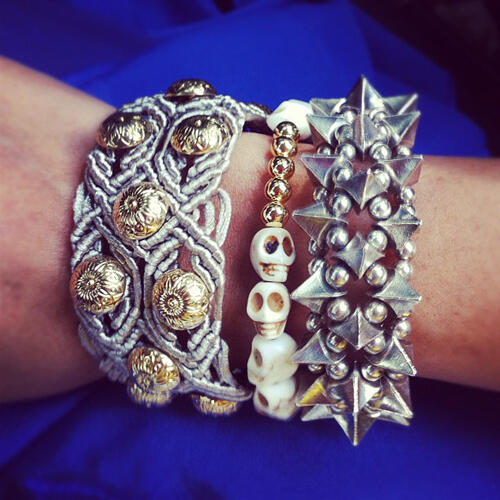 Some of the arm candy i bought in the past month:
Tumble Knots - handmade by a girl in Penang 🙂 i ordered two for my small wrists!
By Invite Only @ Bazarro - i bought the last one sorry! the skulls are grinning! Happy skulls!
Philippe Audibert @ Aseana - bought it in a moment of weakness -_-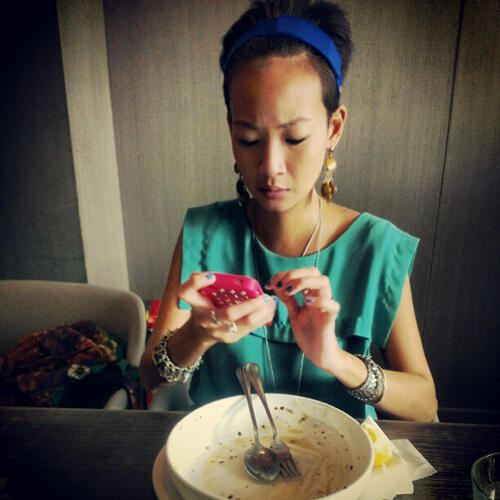 Taken on the day i was weak.
green top; azorias
blue headband; sereni & shentel
yellow earrings; vintage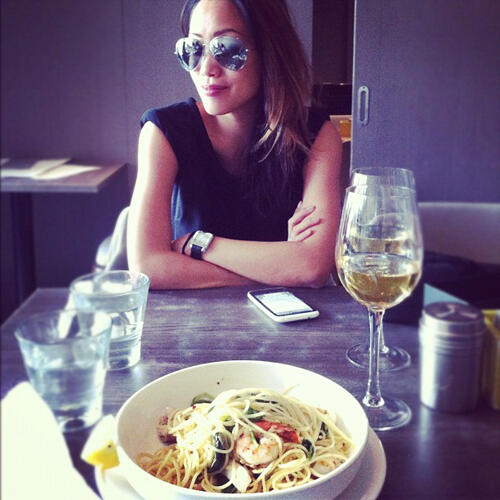 CC with her new Victoria Beckham aviators, also from Aseana
+ + + + + + + + + + + +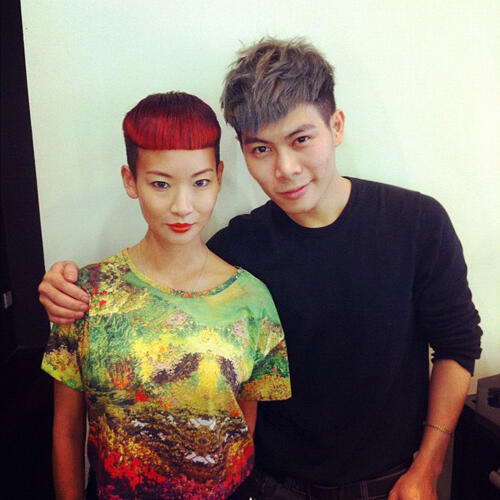 This was quite long ago but i just wanna post what a PIECE OF ART Alex created out of the hair on my head. The cut was sculptural and the colour was a perfect gradient that sloped towards both sides of my head. I was so so impressed....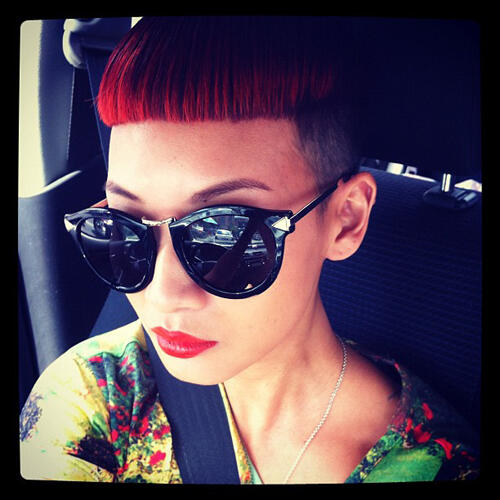 + + + + + + + + + + + +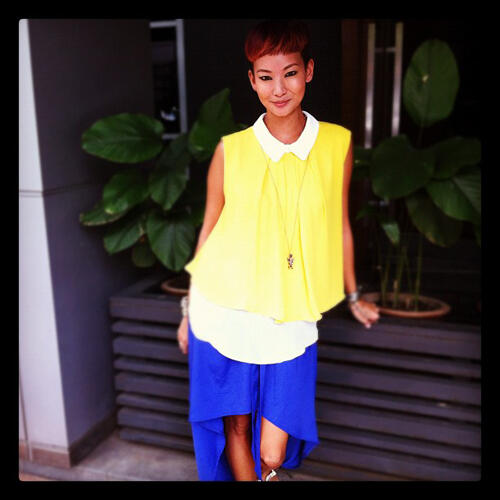 Sunshiney top and my fave blue skirt - both from Azorias.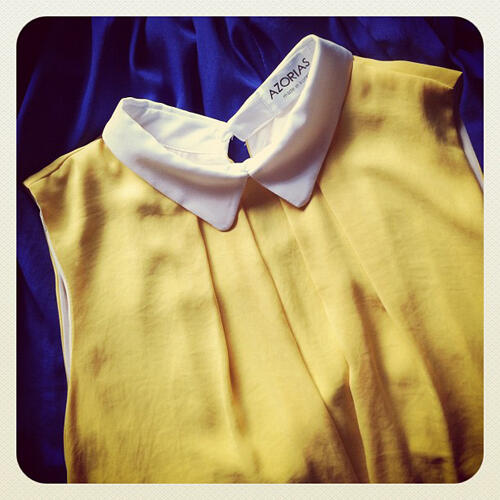 + + + + + + + + + + + +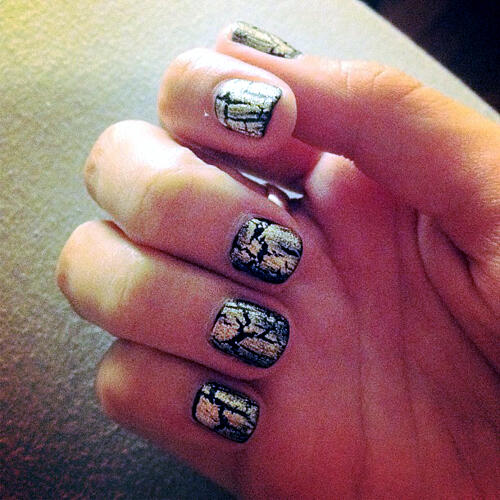 I used to go to Somerset Nails religiously, but my favourite manicurist Priscilla has left for USA (i am SO annoyed at myself for not getting her email...) I seem to always find fault with how the others do my nails despite the salon having comfy chairs and playing E! all day. So i've moved to Colour Culture cos they have so much better colours, and all the new ones too! I tried the OPI shatter polish and was mesmerized by how it 'shattered' within a minute! Cool.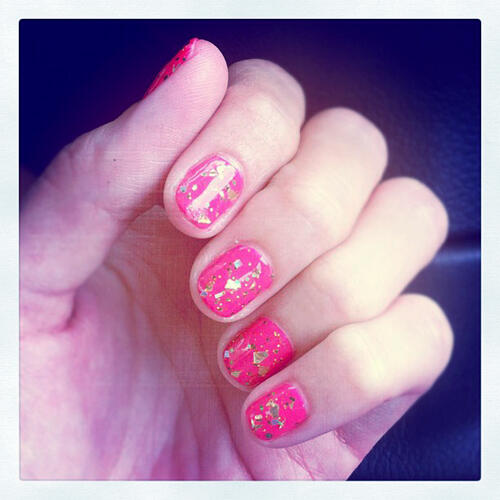 Now i've got some sparkly Model's Own polish (which Yishyene helped me buy in London, and passed to Claudia who took it back to KL for me :p) over some bright pink Topshop one.