A few weeks ago, i saw a photo of these gorgeous gold flats posted on the @houseof_eight Instagram. There was only one pair left - Size 37 (my size!). Whenever there are a pair of shoes i've fallen in lust with, and the last pair is in my size; i take that as a sign from God/the Universe. I went over to their showroom for the first time ever, got lost, asked for directions twice, and finally paid off my prowling efforts...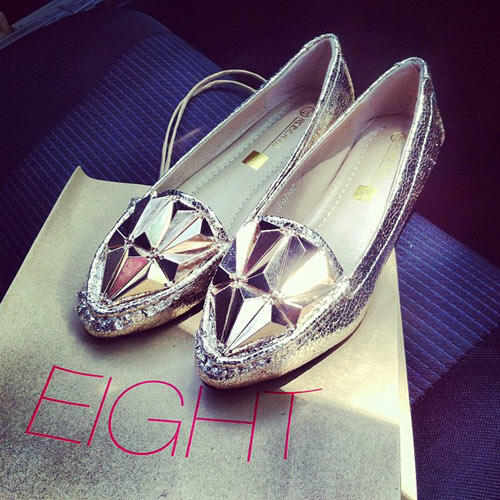 Flashy flats for RM100.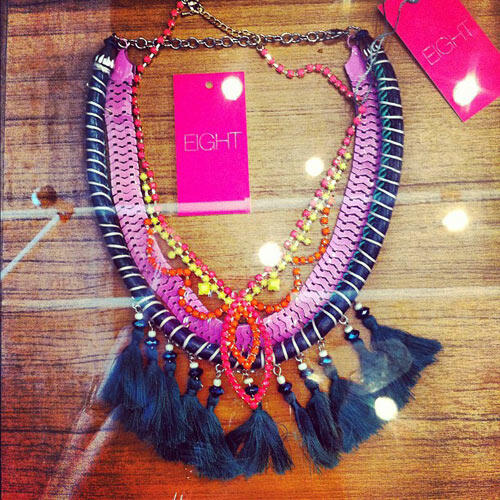 Started by Natrah and Mem, House of Eight is a boutique, online store and image consultant. Natrah edited/made all these necklaces by her hand! If you have a piece from them, at least you know nobody else is gonna have the exact same necklace since she made it. Necklaces are RM108-118 (the ones i saw and liked!)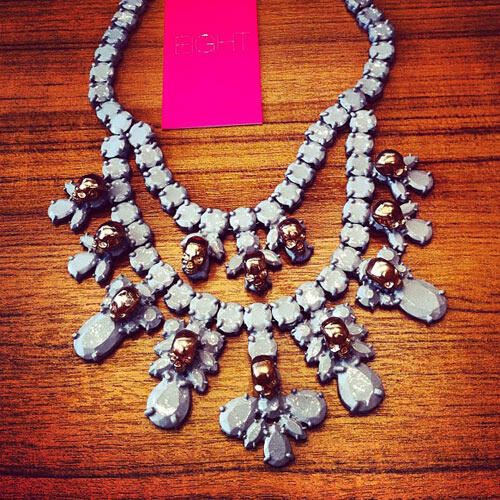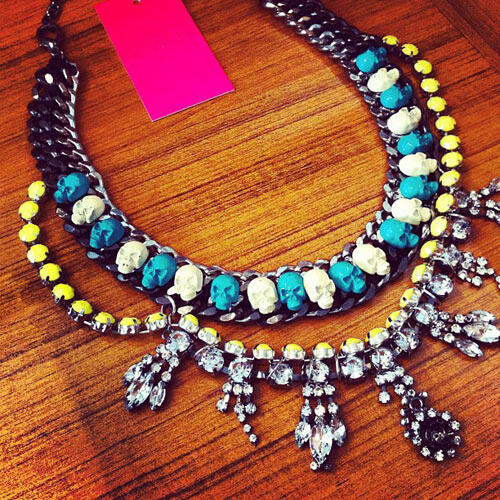 Today, i was surfing Instagram while having my hair done when i saw yet another item i wanted to check out there... *this studded black backpack.*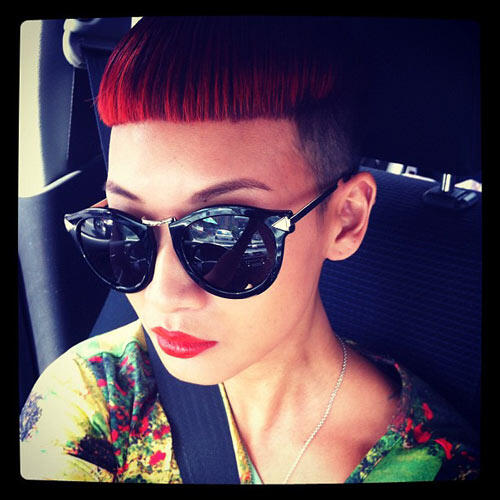 After Alex @ The Met finished off my new hairstyle, i immediately drove to Publika, despite not having lunch at 3pm yet. Fashion overrides hunger anytime baybeh. (Luckily i had had breakfast.)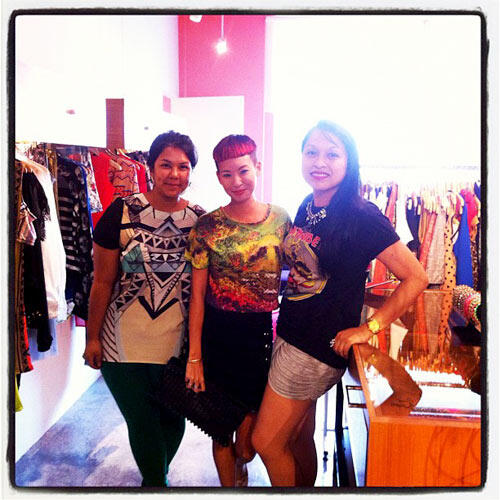 With Mem & Natrah
Stuff i got today: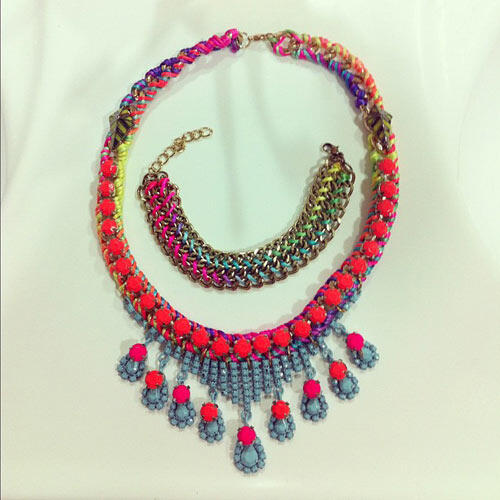 This intensely colourful necklace was RM118. Bracelet was RM39 and was a present from them. Thanks girls!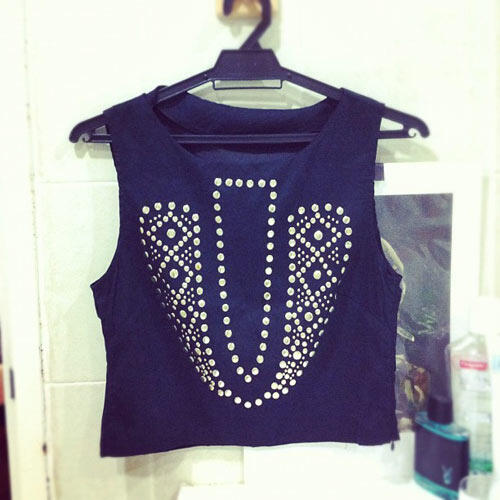 Also got this studded crop top which has very thin material (big factor in our weather!) and fits me perfectly. RM68.
Oh, i didn't get the backpack in the end cos it was really flashy and i wanted something i can potentially hike with and not attract monkeys in the forest.
You can see more pictures of items in store *here*
The thing is, House of Eight isn't in one of the shop lots in Publika, it's in one of the office lots upstairs. So you gotta find the lift at Block B3 (besides The Jeans Bar), before going up to Floor U3.
/////////////////////
House of Eight:
Address : Block B3-U3-11 Publika Solaris Dutamas, No. 1 Jalan Dutamas 1, 50480 KL
Mobile ( whatsapp ) for order : +60102213598
Email : houseofei8ht@gmail.com