I never did blog where Cammy and i stayed in Bangkok when we went there for a girlie trip last April. I just reread the posts i wrote and miss Bangkok now!
Miss the anticipation of eating Thai food and the smell of chili.
Miss my heart thumping excitedly at the sight of new Thai trends in Chatuchak market.
I miss Bangkok!
Back in April, we stayed at the luxurious Maduzi Hotel, situated right in the heart of Bangkok. Our stay was made possible because of The Luxe Nomad – my friend Steph Chai's new travel start-up. It's because of The Luxe Nomad that i've been staying in some 5-star hotels like Maduzi, and Sri Panwa in Phuket!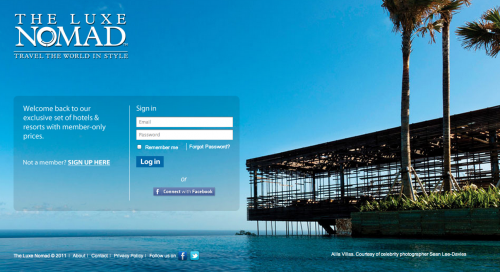 The Luxe Nomad is Asia's first luxury hotel bookings portal, and they have tempting flash sales on luxury hotels every week – at up to 70% off (and cheaper than anywhere else because it's a members-only site). Currently Maduzi is on sale but you have to be quick as sales only last about 7-10 days. Oh, and membership is free, so you can just sign up and check out the prices!
Anyways – back to my stay at Maduzi!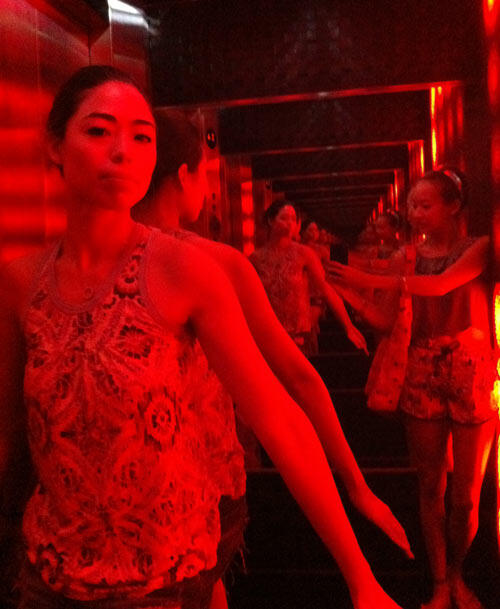 This is Cammy and i in their mirrored elevator on the way up to our room. Maduzi Hotel has 40 rooms across seven floors.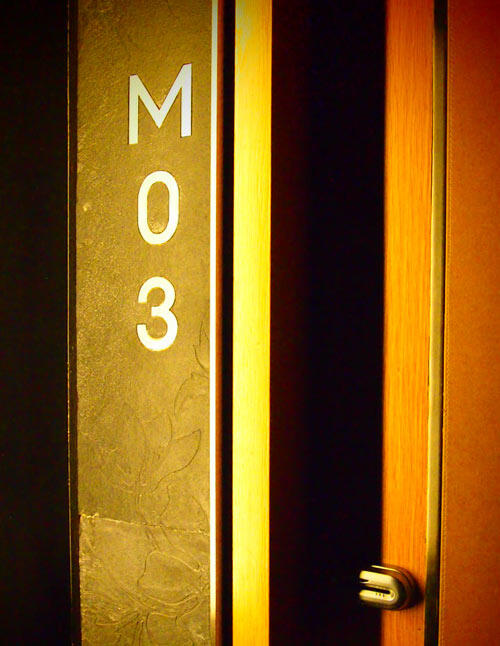 Described as a private oasis in the heart of the city, Maduzi Hotel is a conceptual hotel that promises complete privacy by only accepting guests with reservations and prohibiting walk-ins. They emphasize greatly on privacy so that guests can feel as comfortable as in their own homes.
They never give out names of their guests and instead, have a 'Guest Code'. If i wanted friends to be able to visit me in our room, i'd have to come up with a code like 'Fairy', which friends would state to the concierge downstairs to be allowed up. Cool ey!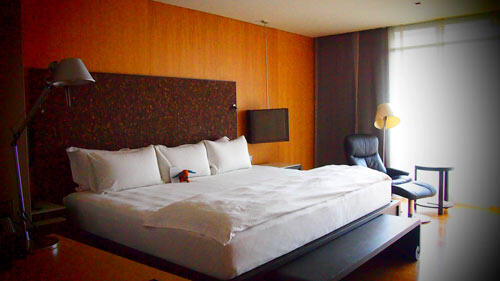 The bed was so big and comfortable, it was a godsend for us after walking around Bangkok every day. We'd snuggle up in bed and flip channels on the 42″ flat screen before falling asleep.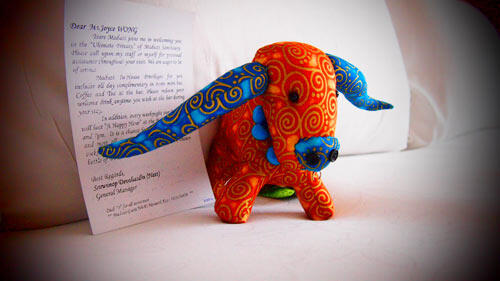 Personalized note and welcome plush ox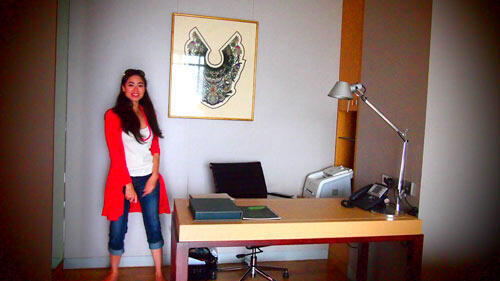 All rooms come with business facilities like work desk, complimentary WiFi, and fax/printer/copy machine. Not like we used them cos we were on HOLIDAY!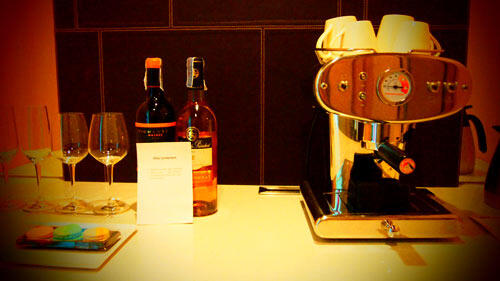 There's even a sexy espresso machine and mini-bar.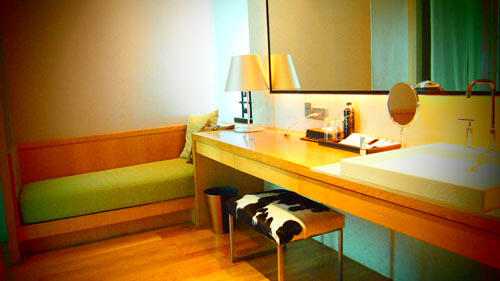 This, was Cammy's and my favourite room – the dressing room! We just ended up spending a lot of time there as we washed up in the mornings, chit chatted, or made up to go out at night. The lounge next to the window, huge dressing mirror and table, and walk-in closet allowed so much space for the both of us to get ready together. It was MADE FOR GIRLS! We even had Tina and Elicia over one night to get ready, so i know it can comfortably hold four of us.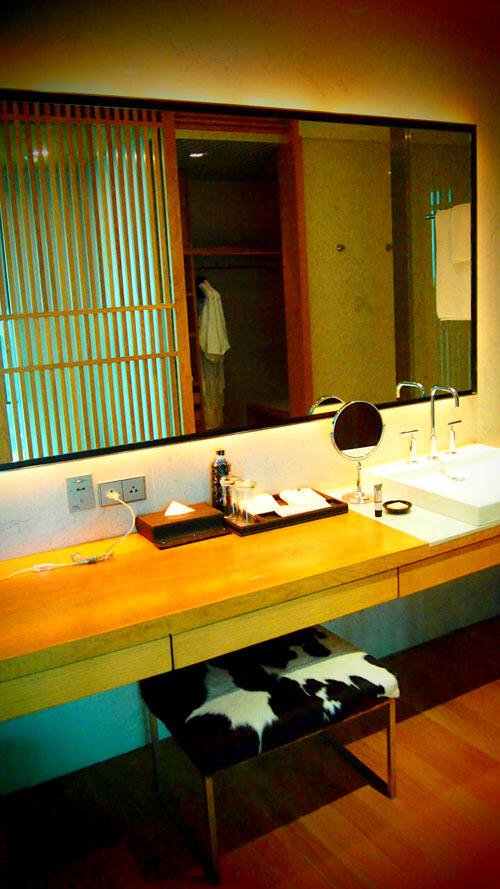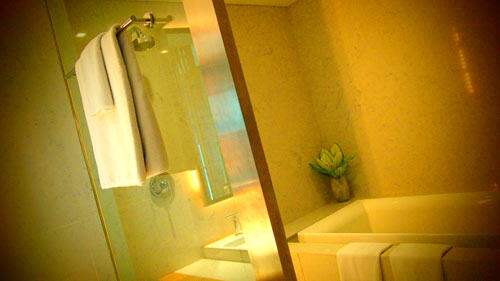 Every room comes with a bathtub and jacuzzi, and premium aroma amenities to relax yourself with. We could even call for massage services in the room if we wanted to.
More pictures taken with instagram (you can follow me there @joycethefairy)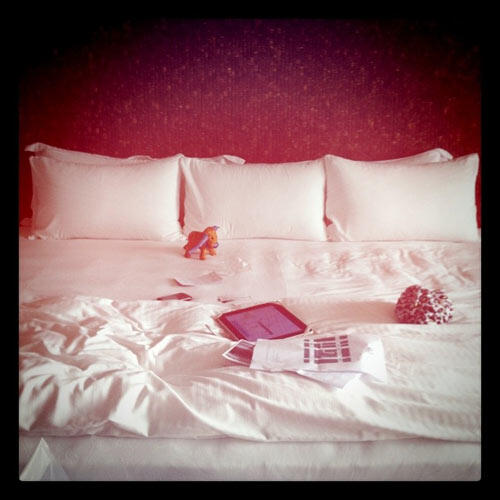 Our bed after we've pretty much messed it up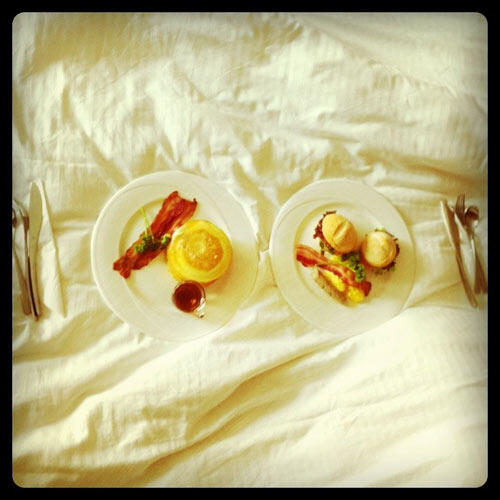 Literally breakfast in bed! It was great. We'd wake up groggy from all the shopping and partying we'd been indulging in, and call for a colourful spread of food sent straight to our door. Before even washing up or brushing our teeth, we'd sit up in bed and stuff ourselves with all our favourite breakfast foods. Perfect way to start a day!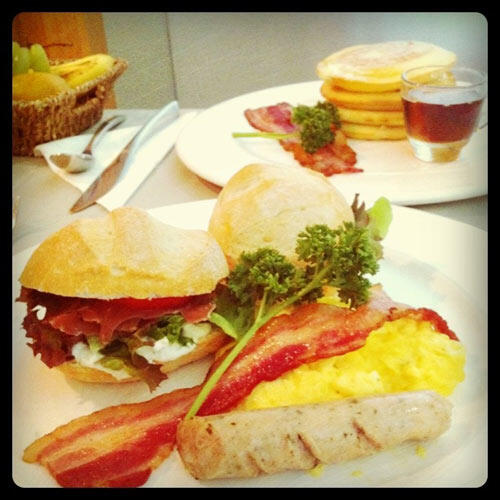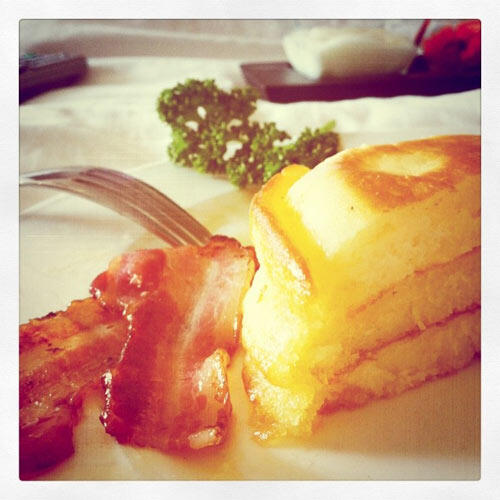 Pancakes with syrup + bacon = YUMS. God just looking at the picture has got me thinking of making some NOW.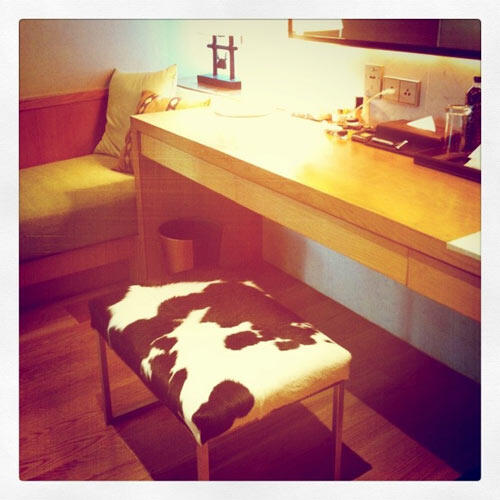 I loved this stool at the dressing table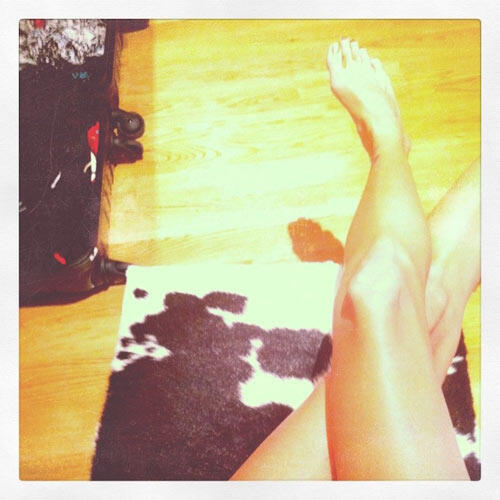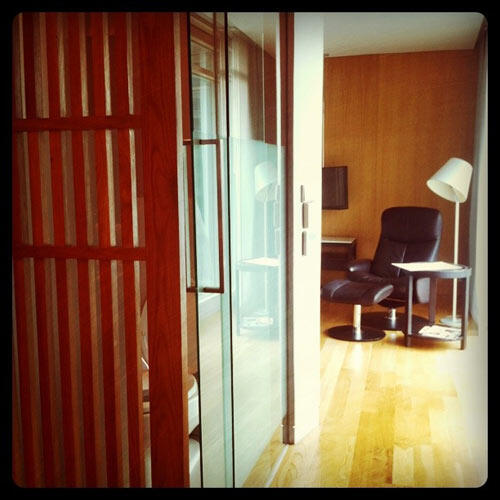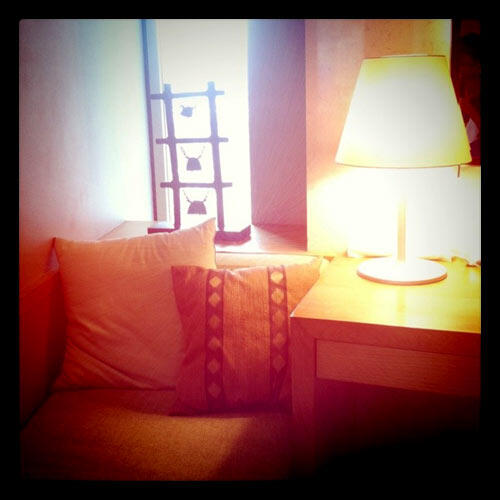 If you want to stay at Maduzi or other fancy places, do check out Steph's new site, The Luxe Nomad!
Sign up now for free membership and access to exclusive prices that are up to 70% off. Only at www.theluxenomad.com