The next morning, we walked to the restaurant to have breakfast instead of calling for a tuk tuk. Our villa was really near the Baba Poolclub anyway.
I have to mention that their tuk tuk service is impeccable. We'd call for a tuk tuk and one would appear on our doorstep a mere few minutes later. Once, one of the staff apologized for making us wait, when we had been waiting for like… 30 seconds? You see how spoilt i got when i was there. I was allowed to be impatient if i wanted! Bad Joyce.
The tuk tuk service even went so far as to fetch us from our doorstep to the doorstep of the bars OUTSIDE the resort that we explored at night. Then when we wanted to come home, the bar owner would call the resort and they'd send a tuk tuk to take us home… back to our own doorstep. So spoilt, i die.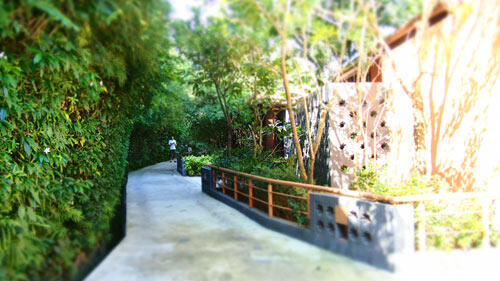 The lane in front of the villa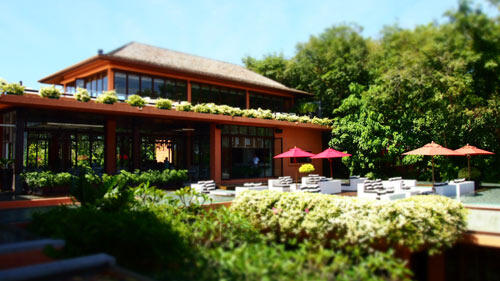 Baba Poolclub is a 5,000 sq. m. four-story building with Cooking School, Hot Pot, Pool Bar, 25-metre infinity lap pool, the Baba88 disco and seven new pool suites. Not to mention heaps of other facilities surrounding it like the fitness centre, tennis courts, game room, beach pool, private beach, business centre and Cool Spa. It's just insane.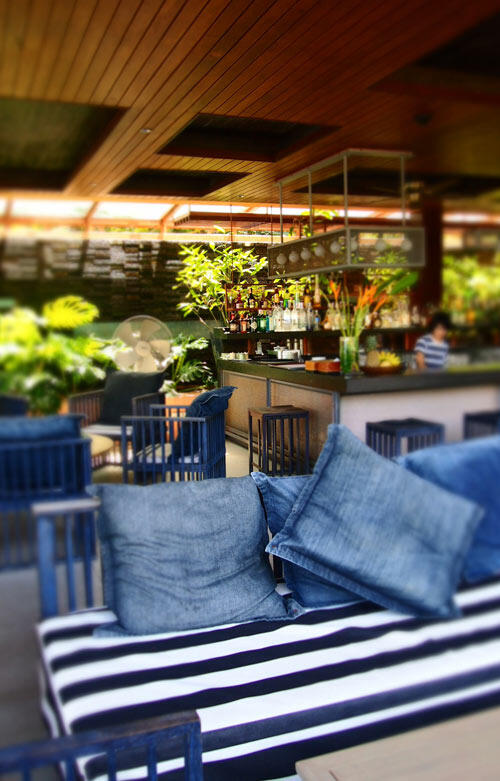 The Pool Bar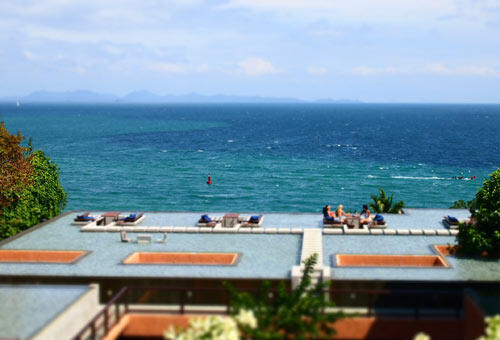 Their concept of pools and water everywhere was gorgeous. I couldn't get over how much blue i was seeing – the pools, the sea, the sky!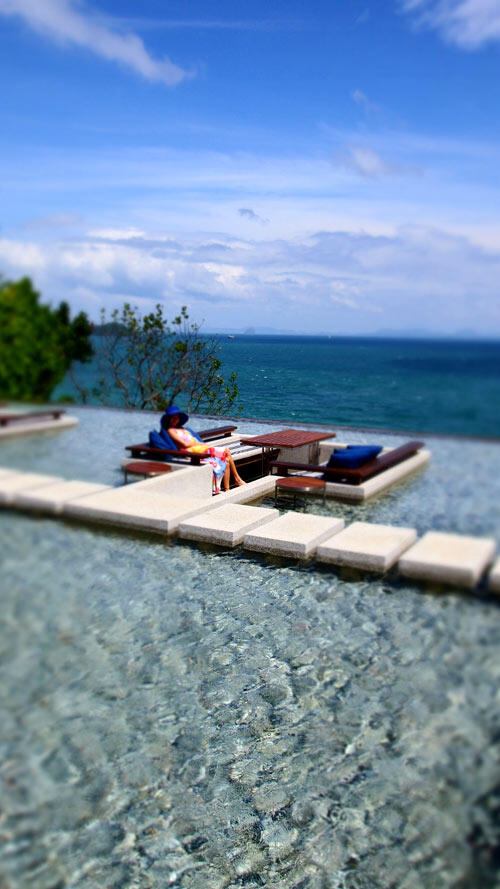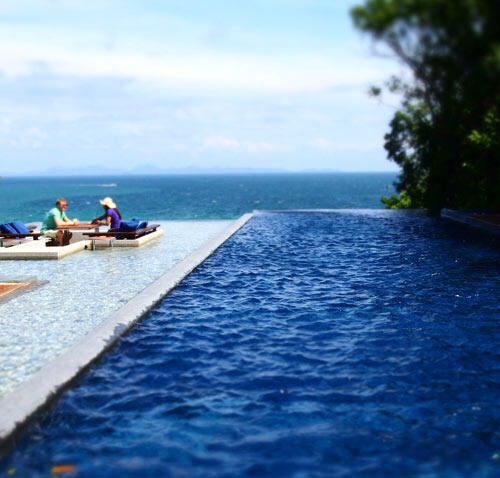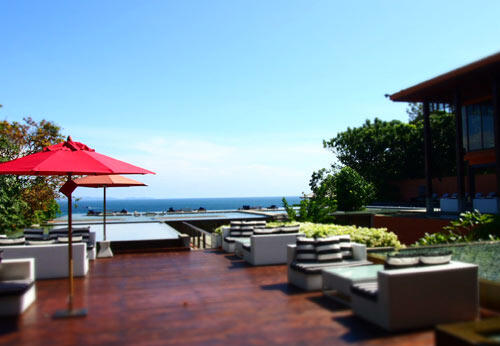 Our view during breakfast.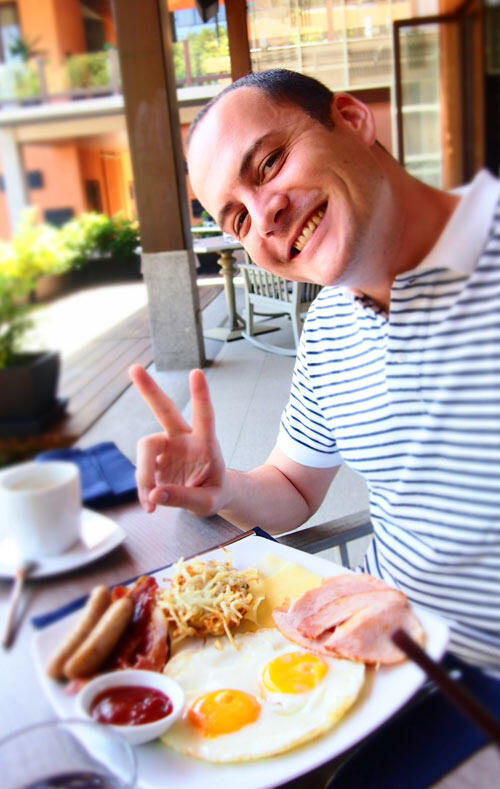 Breakfast was a lavish affair that offered an extensive selection for both Western and Asian palates. Namely Clem's and mine. He can't fathom how i can stomach savoury spicy food first thing in the morning, but hey, i am not sorry for being Asian!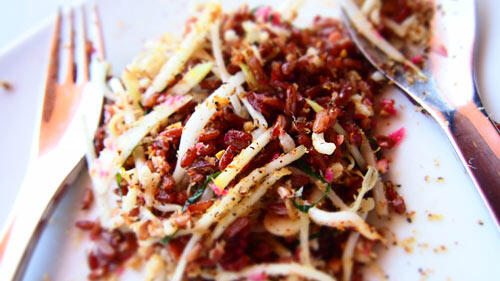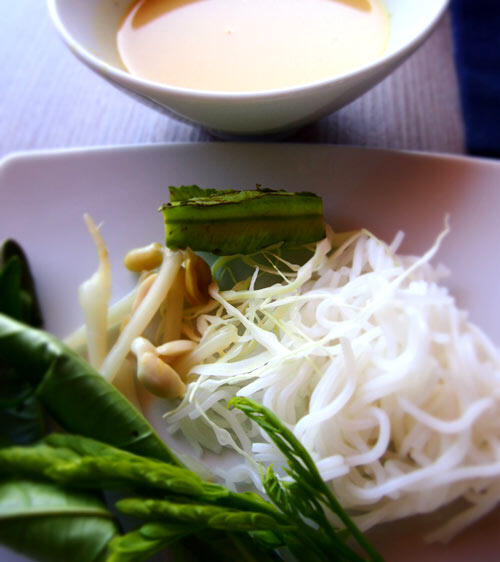 Food, as all my friends know, is of UTMOST importance to my holiday, my life, my BEING. I'm happy to write that everything i ate there was delicious (the only food i recall not being up to par was the one i cooked for myself in their cooking class.) There were so many things i could have for breakfast… that i ended up having a few dishes and feeling like a complete pig after. Also mixed with those guilty emotions were that of 'yes, i now feel i AM on holiday!' which is when i eat till my utter contentment.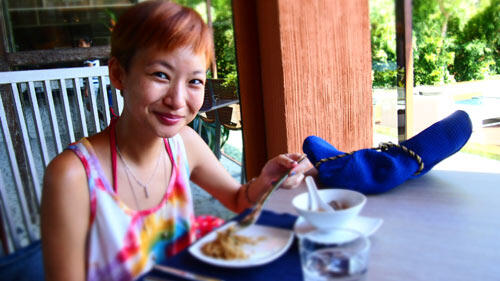 After a huge breakfast, we took a tour around the resort. Good idea to do so anyway… to walk off all that food!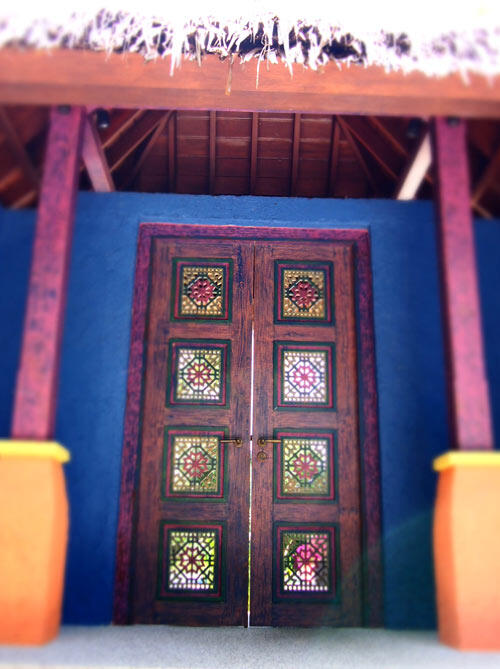 This is the entrance to Cool Spa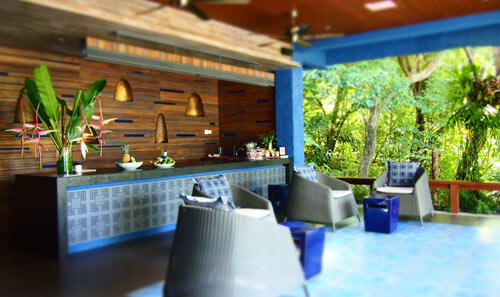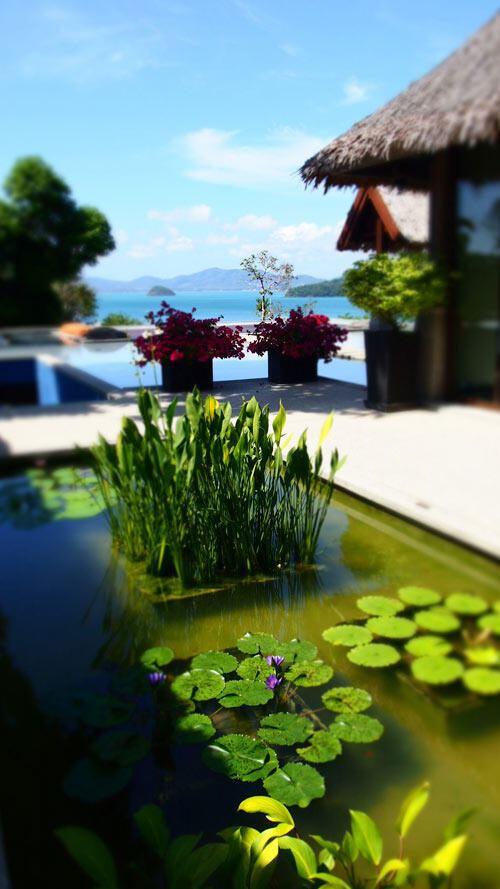 Even the spa looks like a piece of paradise on its own!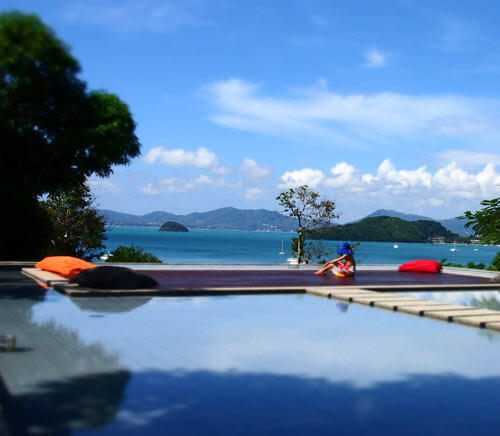 That's me chilling at the spa pool!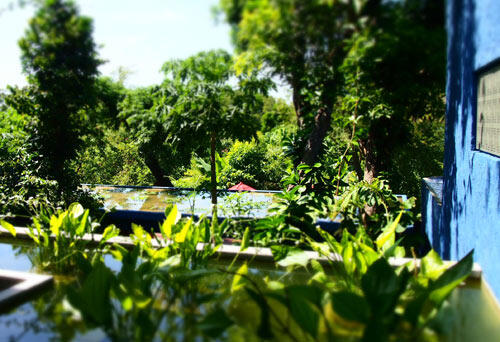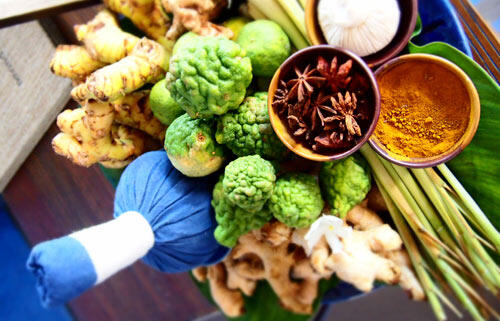 Cool Spa offers every exotic body pampering treatment you can imagine, from Tamarind Body Scrubs and Pumpkin Body Cocoons, to Neem Black Clay body treatments. Massage types range from Swedish, Thai and Balinese, to a mixture of all!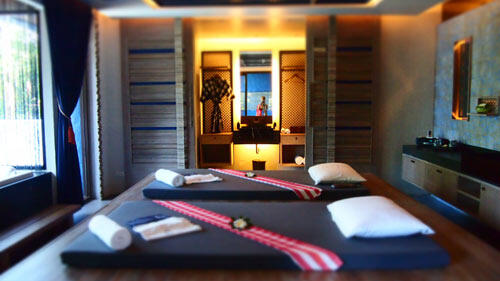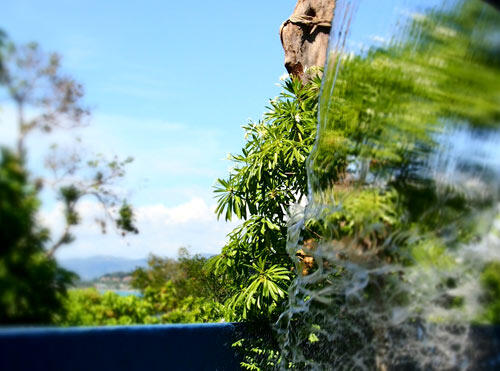 After getting all excited about getting a massage later on in our stay, we hopped on the tuk tuk and went to Baba Nest – another huge building of its own.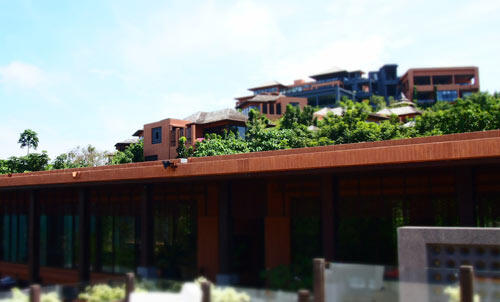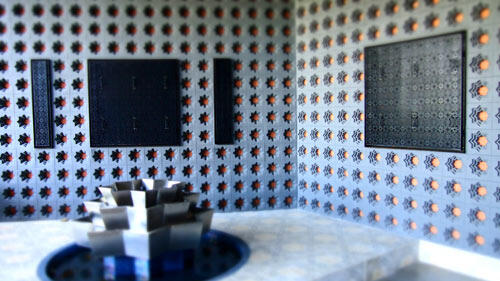 The place is so pretty you can't take a bad picture no matter where you turn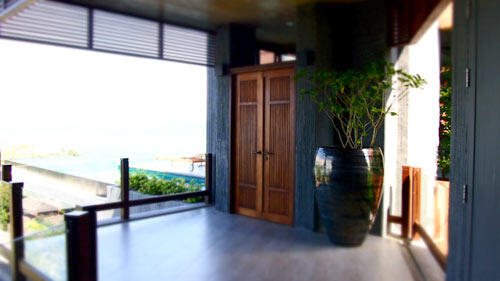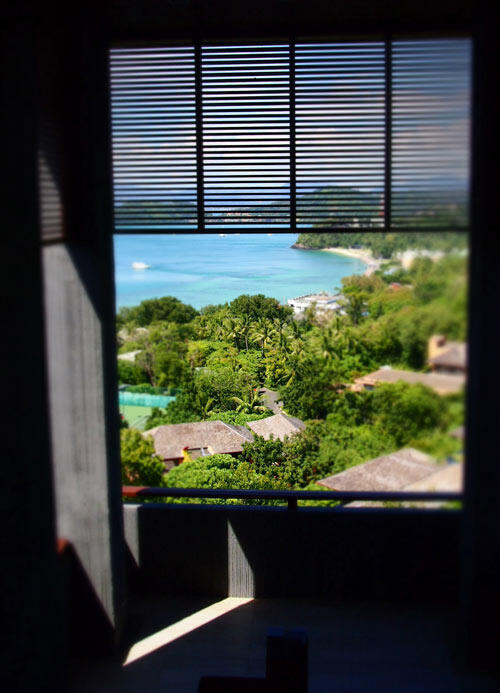 Even the view out the window is postcard-worthy!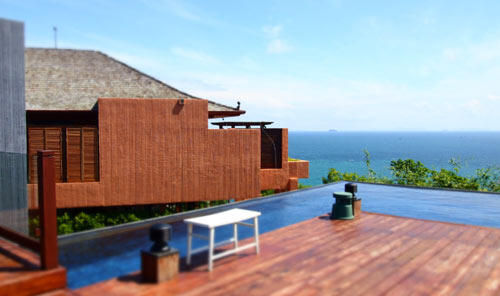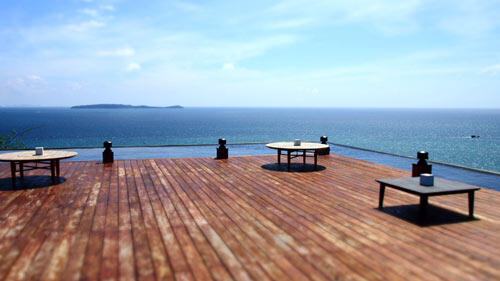 This is Sunset Lounge – where guests come for evening cocktails and tapas while enjoying what is reputed to be the BEST view in Phuket.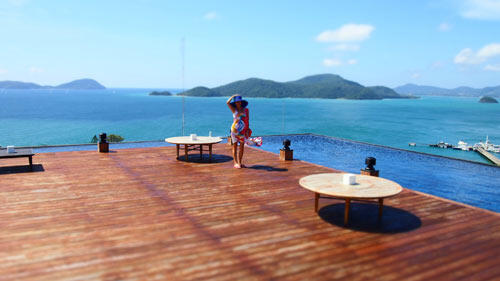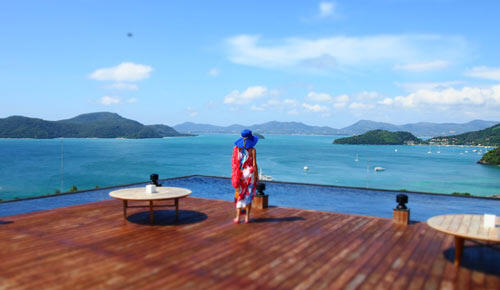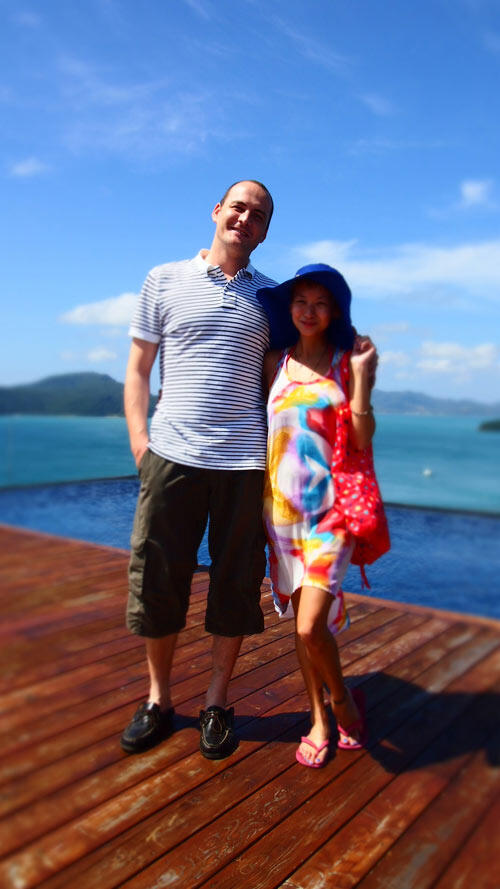 It's so freaking beautiful! Okay just one more picture of the Sunset Lounge then i'm done, promise!
We also had a look at what the 2-bedroom villas look like, some consisted of 2-stories!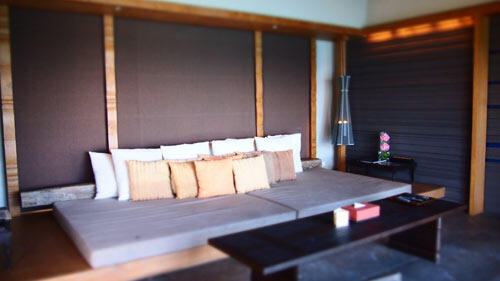 Just when i thought *our* living room was huge…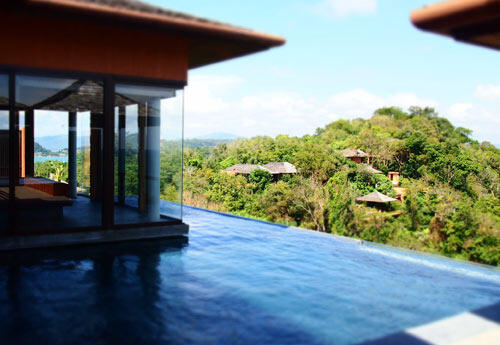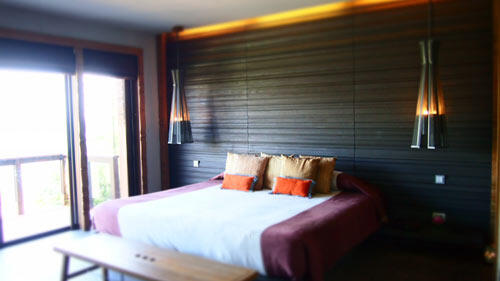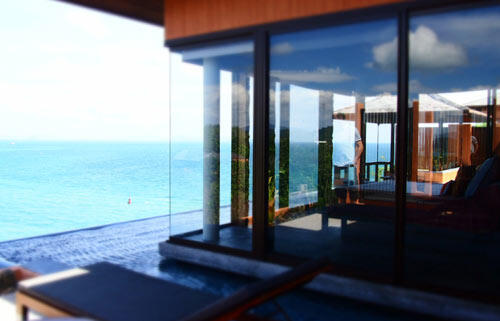 Next post will be more fun pictures of our stay at Sri Panwa 😉
/////
This trip was made possible by Luxe Nomad, a soon-to-be-launched website dedicated to traveling the world in luxury and style. Sign up for member-only rates at TheLuxeNomad.Com. Membership is free.