This was a really last minute trip but an awesome one i didn't want to turn down! A bunch of media from Malaysia, Singapore and Indonesia were invited to Brisbane to attend its edition of Future Music Festival, and prep everyone back in our region for the madness that is to come to Kuala Lumpur this March 17th!
The only flights they could get us were on Thai Airways, so after a transit in Bangkok and an 8 and half hour flight from BKK-Brisbane, i arrived feeling pretty mucky. I was quite lucky to have the seat next to me empty so i managed to lie down and sleep like a curled up kitty.
We had a couple of hours to kill before the press conference was being held for the Asian media at Novotel Hotel. Kevin managed to have his friend Dan, who lives there, drive us around for quick tour before having to head off for a meeting. I really appreciated it and don't think we would have had time to see that much otherwise! The flights and festival got us dead tired.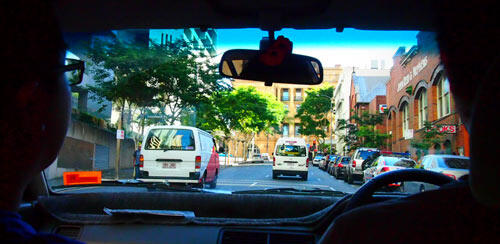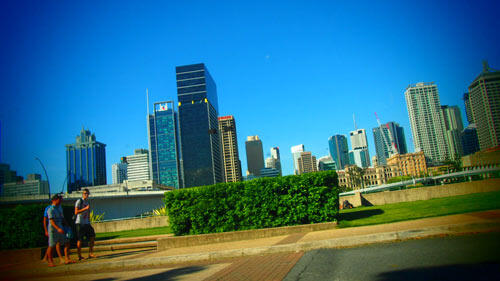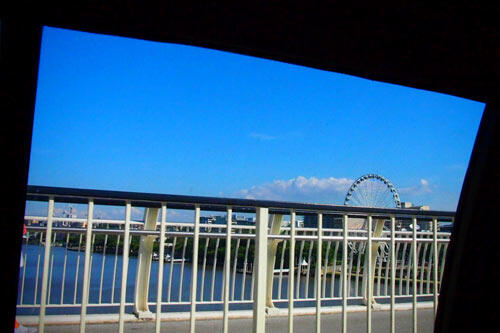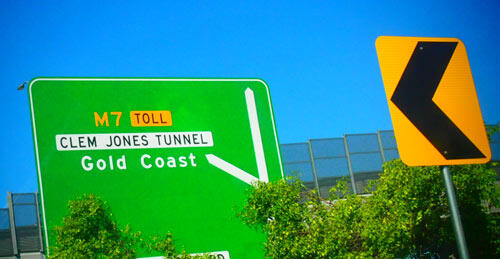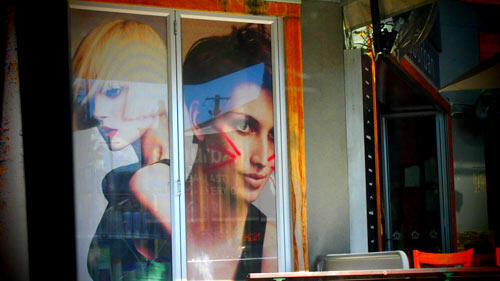 Meow
That night we had the press conference where i met High Commissioner Dato Salman Ahmad. He said Future Music Festival is working with Tourism Malaysia to ensure that a festival of the same standards WILL be brought to KL for the first time in Asia. He was also stated that they hope revelers from the neighboring countries will come for it, as there are no plans to hold it in the other South East Asian countries and FMF will be working to hold it in Malaysia continuously in the coming years.
The next day i managed to squeeze in some breakfast and light shopping on Queen Street before heading to the festival with the other members of the media: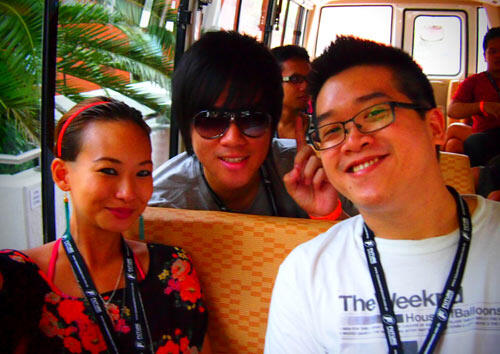 me; Jin of Hitz.FM – the official radio station for Future Music Festival Malaysia; Kevin YEOH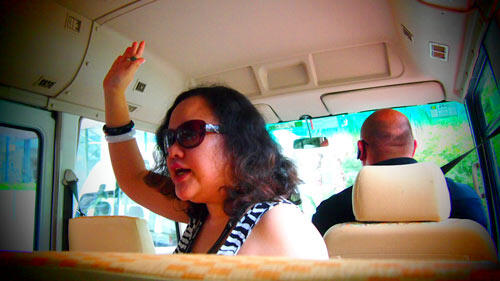 Marlz from Livescape Asia – the organizer for Future Music Fest Malaysia, giving us instructions lalala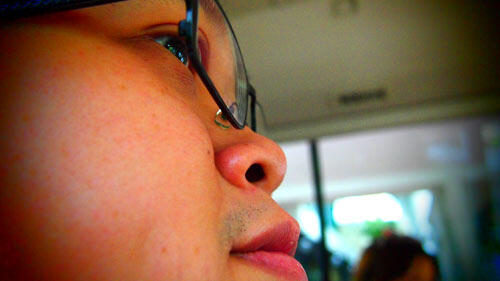 We were ushered to the VIP/media area where everyone organized their interview and shoot times before running out to the festival stages. Thought i'd take pictures with the other SEA media i met before we all lost each other after: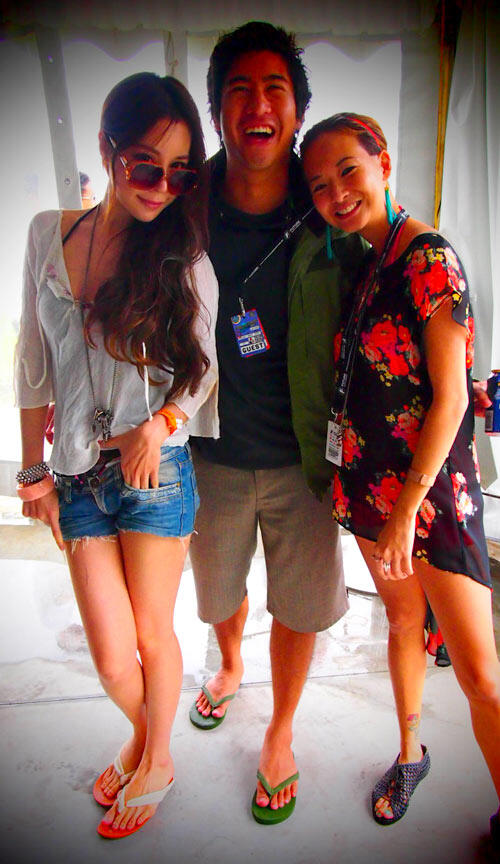 Dawn Yang from Singapore, Chris from Beat magazine Bali, and me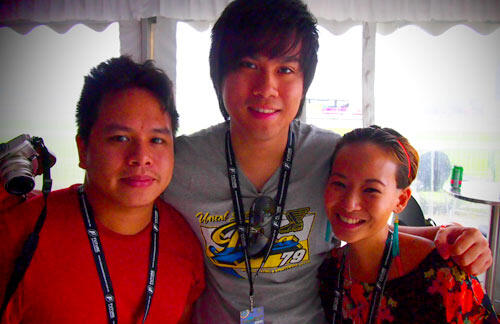 Zahir from Milk PR, Jin, me
Next to me is Jason from Milk PR. Bottom is Alif from Juice; and Aidil from The Star (he's also in the Malaysian power pop and rock band Couple )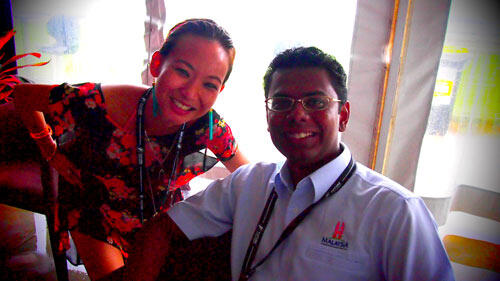 With Tony, GM of Malaysia Convention & Exhibition Bureau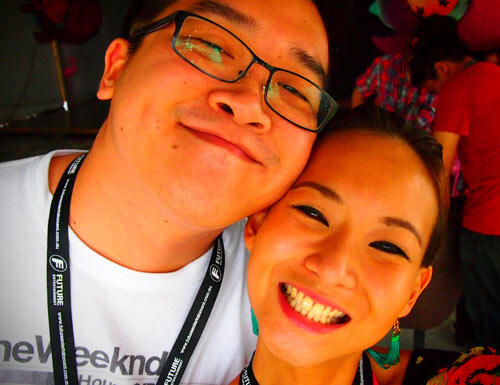 Kevin and i were joined at the hip like old times. Twas great.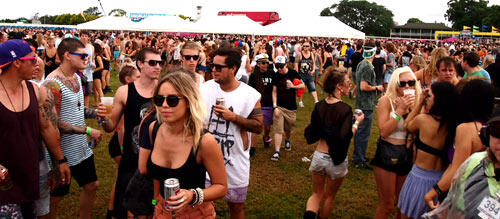 Future Music Fest was just as crowded as i imagined, with what i heard was 40,000 peeps showing up this year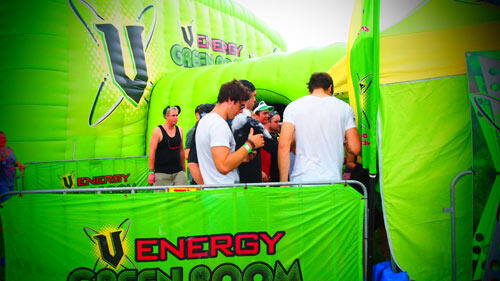 There were many separate rooms i didn't even explore, there just wasn't enough time if i wanted to catch as many acts as possible too!
There were so many stages and areas that i just know i was mostly going back and forth between three main ones. And that's tiring shit okay! But it's amazing how music just pushes you to plough through and walk without feeling pain. At this point of time there was minimal pain cos our day just started on the festival grounds at 2pm.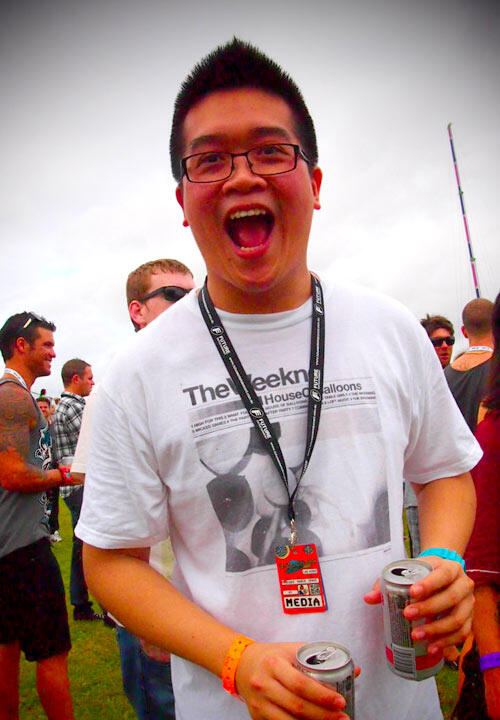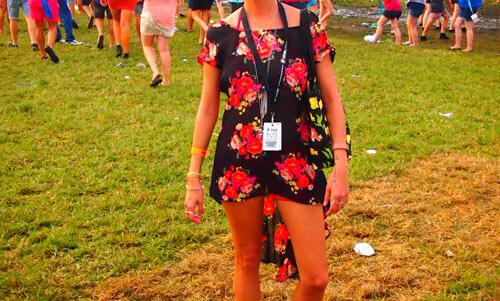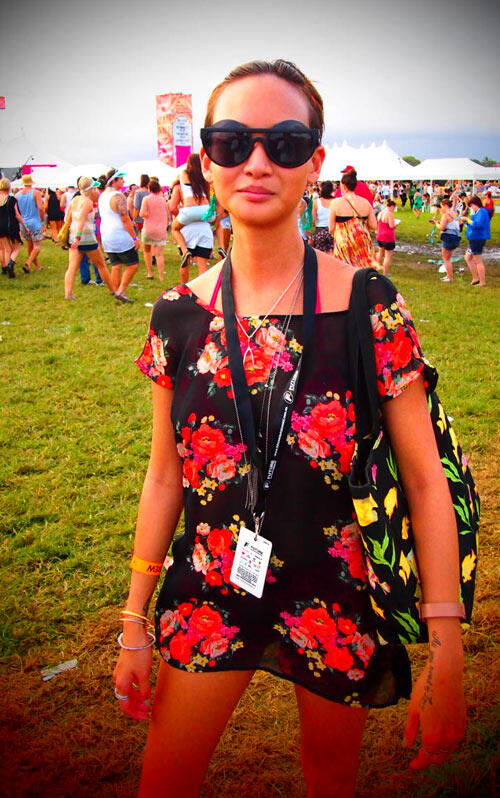 I wore a sheer floral top with tail from Topshop. Sunnies from Le Specs x Henry Holland. Accessories from Johnny Ramli Bali, thirtyfour, Thomas Sabo *sponsored* and Comyns Royal Selangor. Watch from Toywatch *sponsored*. Bag from Jim Thompson. (i can't wait to buy more JT bags at the Bangkok airport later cos i'm blogging from Bkk now!)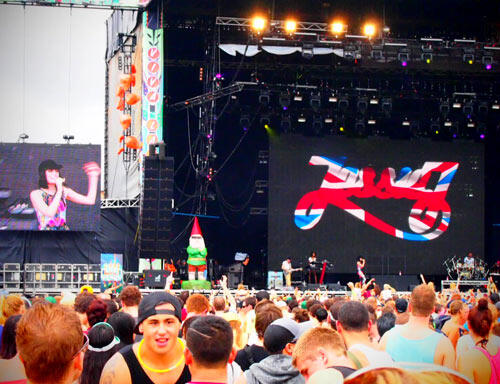 Jessie J was up. She's pretty tall in real life and i thought of taking a picture of her when i saw her in the Artist Communal but she looked like she was having an exclusive shoot so i didn't dare!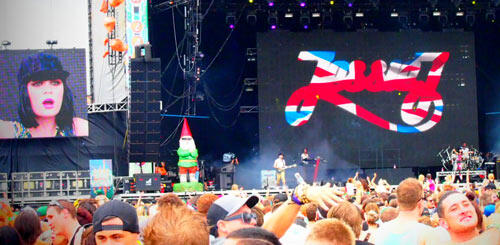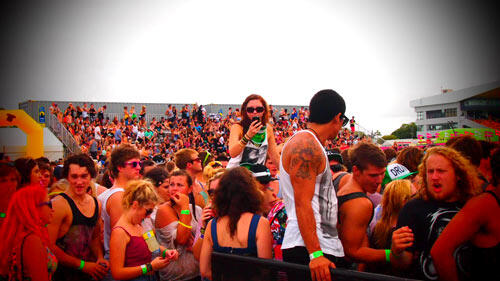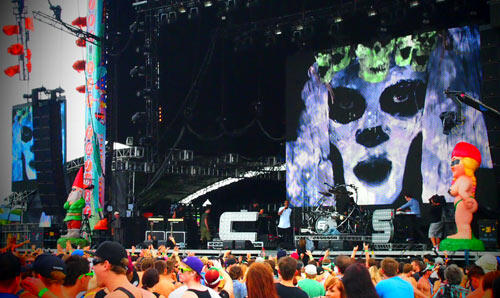 Make sure to catch Chase & Status when they're in KL! They've just been nominated for Best British Group at The Brit Awards 2012.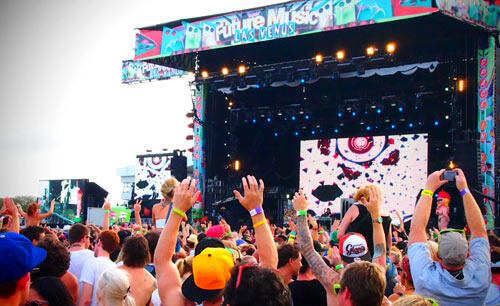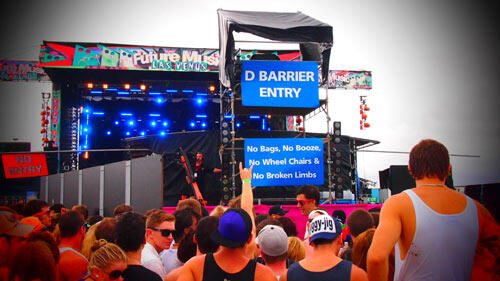 At one point when we were trying (we gave up halfway) to make our way to the side and front of the stage, there were just TOO many people and i overhead some Ozzie guys say to each other, "Chick are rough!" I wanted to laugh but stopped when i got shoved by some girls after that and ended up falling on other people. Insane. Kevin and I ran to the VIP section right after.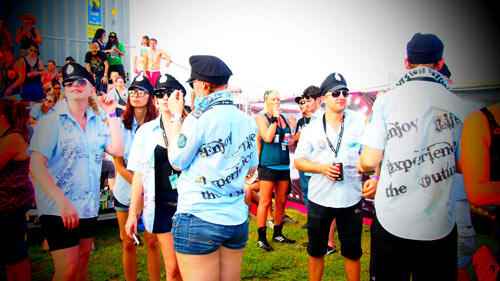 I took some pictures of some looks i liked at the festival. There were heaps i missed cos people were walking too fast, or they were too far, or i just couldn't be bothered after some time!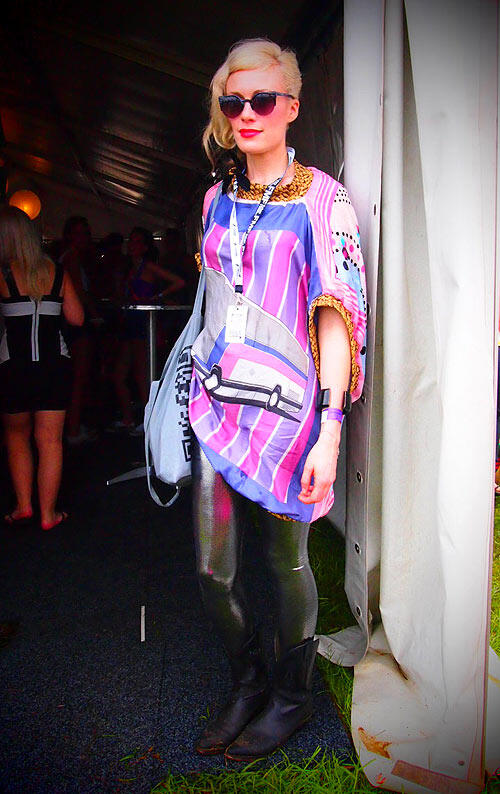 If i had an award for Best Dressed at the fest, i'd give it to this girl called Michelle. She was calm, collected, and funky.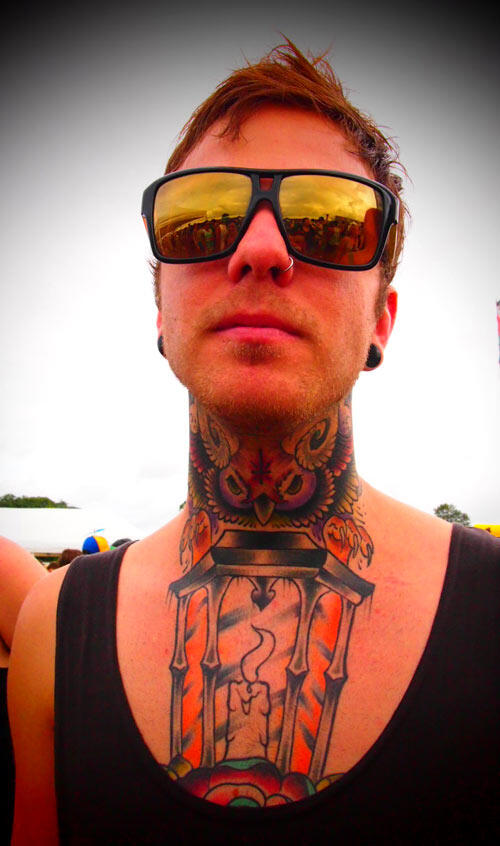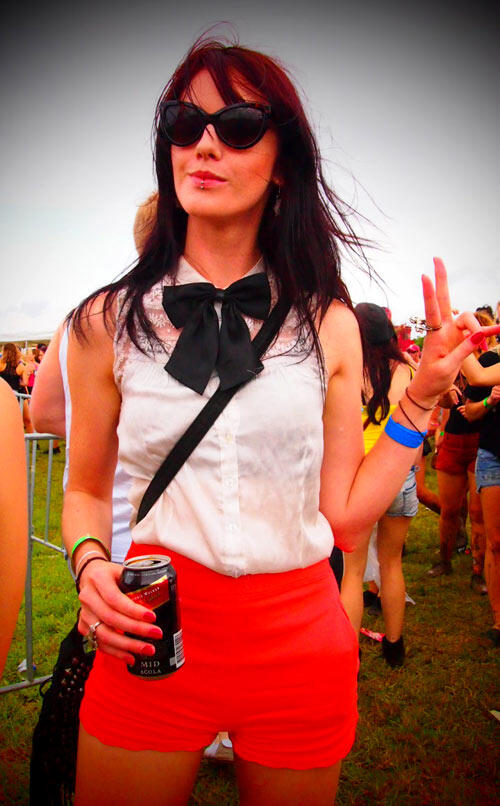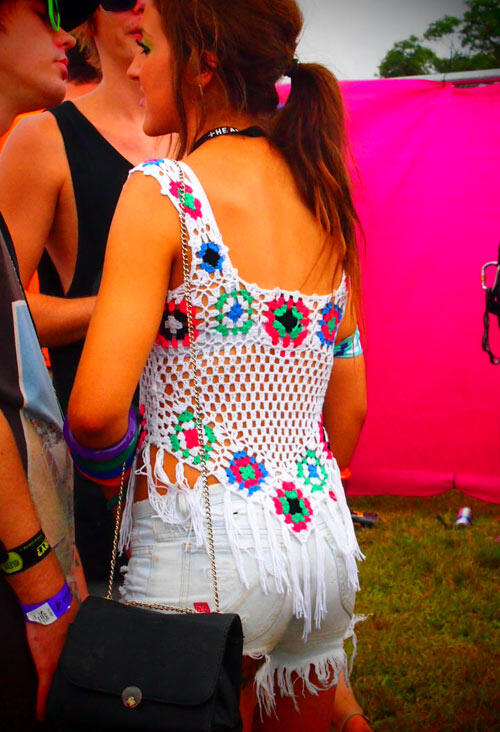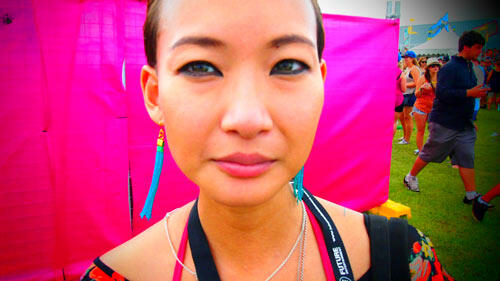 My fringe teal earrings are from Lark available on Etsy  *sponsored*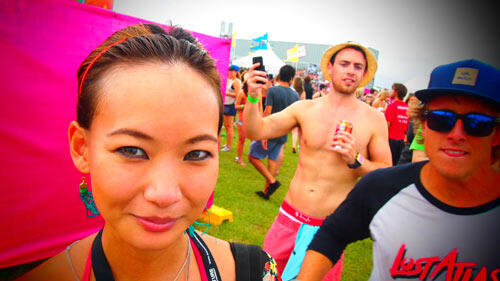 Kevin was randomly taking continuous shots of me when these guys photobombed it and RAN AWAY. So many of them at festivals, but they're harmlessly funny.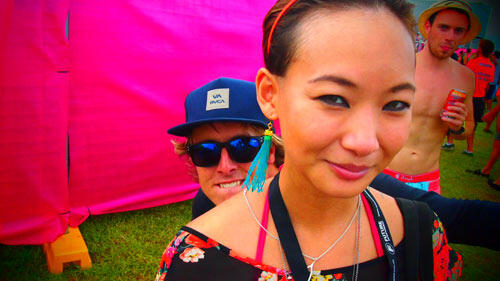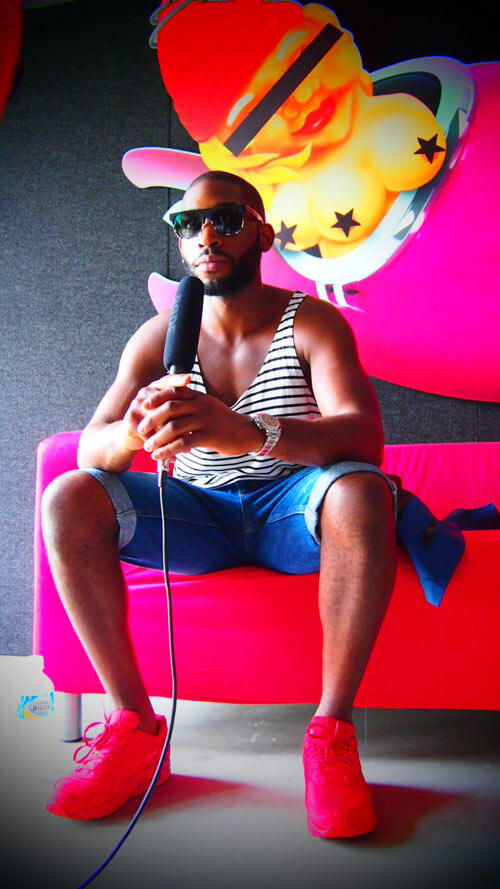 I heard from Jin that Tinie Tempah's performance was ROCKING and he's just too cool. I didn't get to watch it tho, don't know which other stage i was at the time! At least i got to meet him briefly and WILL DEFINITELY CATCH HIM IN KL!!!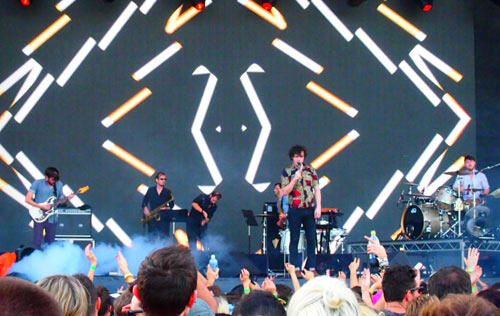 I'm really glad i managed to catch The Friendly Fires again! Saw them for the first time at Isle of Wight Fest 2010.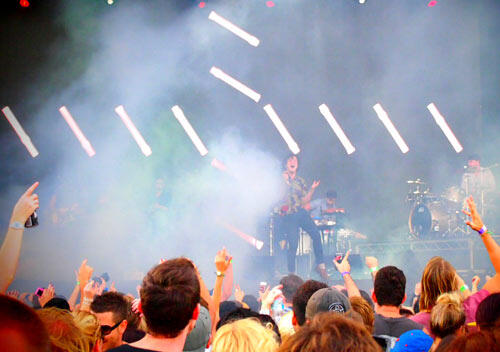 Catching bands i listen to regularly at home is like entering their world. The music is me. The fashion is me. The people dancing crazy happy is very me.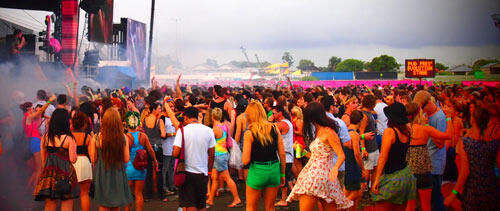 These girls reminded me of how Yishyene and i would jump and dance like mad people 😀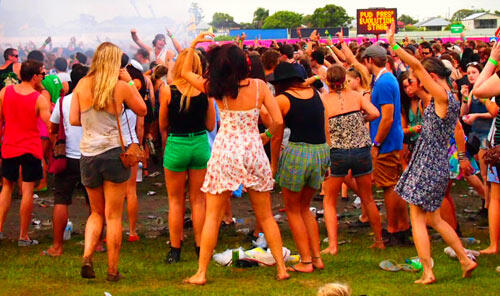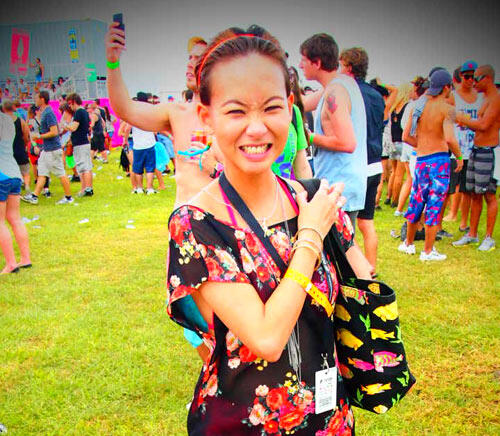 I used to follow Die Antwoord years ago and haven't really absorbed their latest album, but was always fascinated with their history and was really glad Kevin gave me a little push to catch them. Had to choose between watching them and Friendly Fires so i got greedy and went for half of both shows.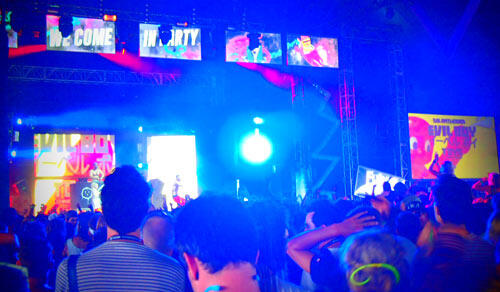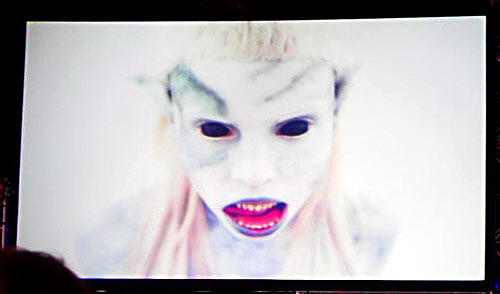 Die Antwoord gets a bitttt too crazy scary for me sometimes but because i gather there's a little bit of freaky in all of us, you can't help being drawn to them and watch the car crash. Their stage presence was fantastic energetic. I just had to watch them cos they'd never come to Malaysia and i think the government would never let them either. I walked past Yolandi in the artist area and SHOULD have taken a picture but OH WELL IDIOT ME.
After being in the tent with Die Antwoord we ventured back out to less freaky and happy sunshine. And lots of mud.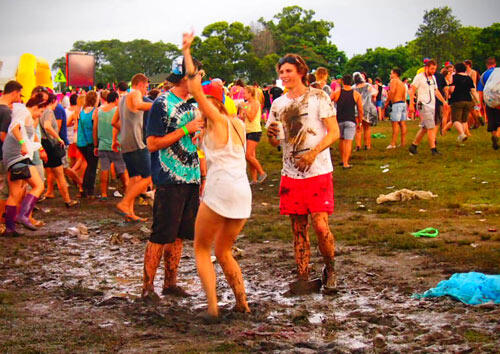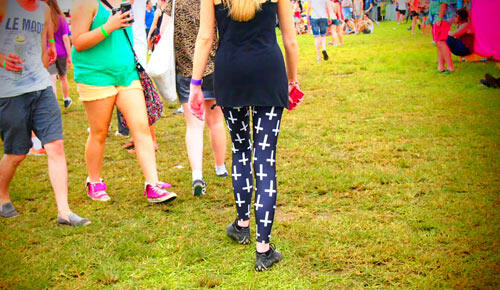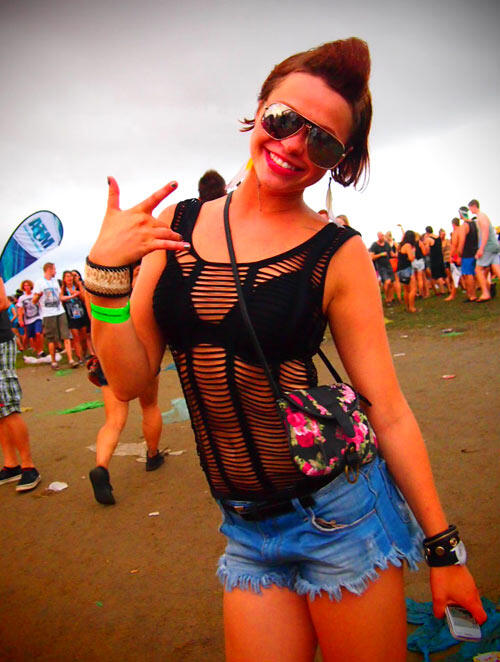 I danced the MOST that day when The Rapture performed. I never aimed to see them live before but considering we used to party to House of Jealous Lovers back in the TAG days… i have to say it was one of the highlights of that day to GO FUCKING MAD. I put my bag down and kept my accessories in my bag from flying in my face so i could go Completely Insane. I even had what i call my self-moshing moment where i flung my head and what little hair i have and body parts, but just with noone around me so i don't get hurt. Hahaaaaaa.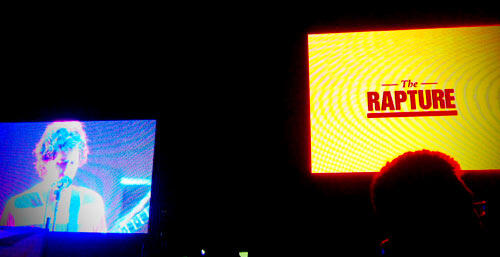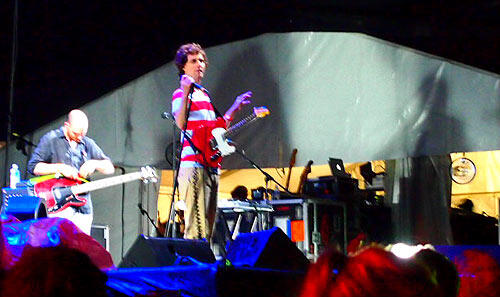 Right after The Rapture, we ran to the stage next door to catch a bit o Fatboy Slim.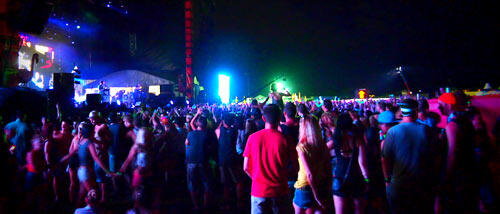 Ran back to the other stage cos right after the Rapture were The Wombats – who will also be in KL this March 17th! It was crowd spillage when the Wombats were on, so i crept back into the VIP section where i could enjoy them from afar.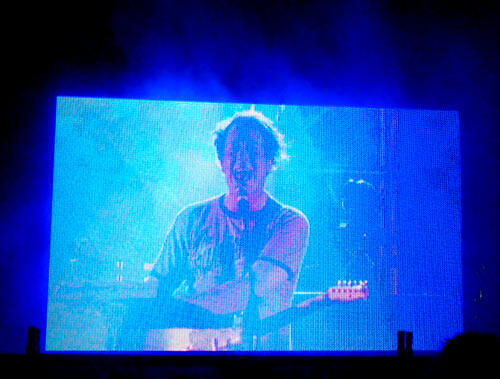 After staying for the whole Wombats set, i went back to the OTHER stage to catch Swedish House Mafia. Again, i wish i was a lot more drunk to dance to it!!! After that it was pouring with rain and i realized i hadn't eaten since lunch so went back to the Artist Communal to grab some food.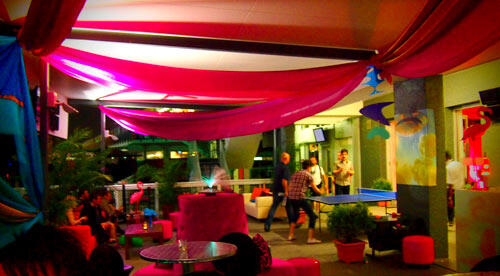 Twas a really sweet 'communal' i must say!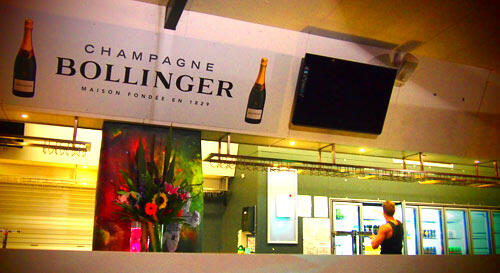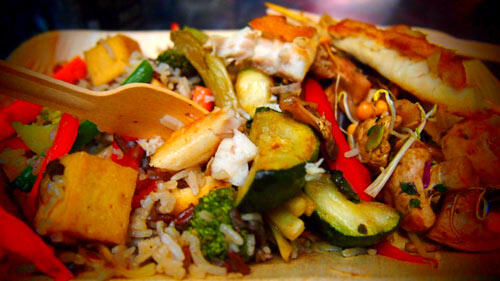 I HAD SUCH A BLAST and watching all these Ozzies scream and dance with all their friends just got me kinda jealous but REALLY EXCITED about the KL one! There hasn't been a FESTIVAL of this proportion in KL EVER and just knowing i'm gonna PARTY all day with all my best friends is going to be EPIC.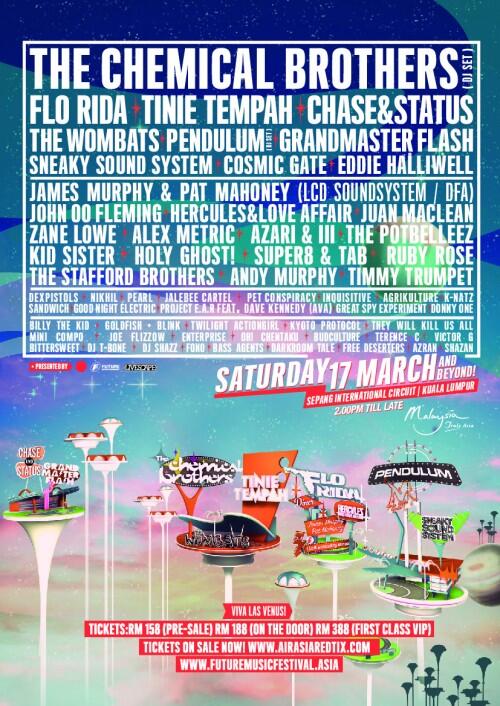 Where: Sepang International Circuit
When: 17 March 2012
Time: 2pm till late
Admission: Early Bird RM138, Pre-sale RM158
Early Bird (RM138) tickets are available through Air Asia Red Tix at www.airasiaredtix.com/Events/FutureMusicFestivalAsia till March 11! First Class tickets will be available for purchase on 20 February.
Log on to www.futuremusicfestival.asia or www.facebook.com/futuremusicasia for more information.
//////////////////////////
Credits:
Big THANK YOU to Livescape Asia, Future Music Entertainment Australia, and Tourism Malaysia for making this possible in Malaysia very soon. Also big love to Zahir and Jason from Milk PR for taking awesome care of us, you guys are the sweetest.
All pictures taken with the Olympus PEN Lite E-PL3.