After spending our first night in Acheh, us four got a morning speed boat which we rode for 45 minutes to get to Pulau Weh. Cost about RM20 per person.
When Clem and i made our decision to go to Acheh, we had no idea about Pulau Weh. Or we just didn't remember Steph and Nick mentioning we were going there. It's only after i told some people i was heading to Sumatra, that they asked whether i was going to Pulau Weh. And i was thinking, what's this deal about Pulau Weh? Now i HOPE we're going to Pulau Weh… and searched our history emails to check. Turns out we WERE going there so i google imaged it and got mighty excited then!
There are different class tickets you can buy for the boats from Acheh to Pulau Weh, and the difference between executive class and the normal one is USD1. It may seem little but that's significant for an Achehnese. The exec class had sofas, tvs and air con compared to the non-air con one!
Once we docked at Sabang (as the island is referred to by locals) we took an hour-long car ride (RM17 per person) to Iboih – Nick's favourite area on the island. It's got a more backpacker and local family feel to it.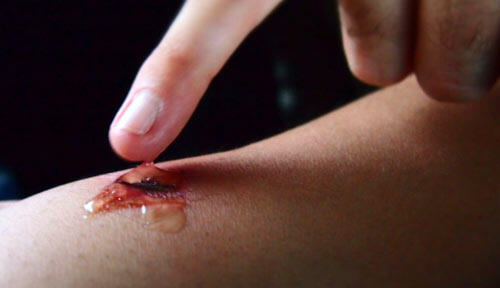 Steph got burnt by a motorcycle and Nick was applying medicine on it. I just HAD to post this picture. It was part of my whole trip experience, y' know. Keepin it real.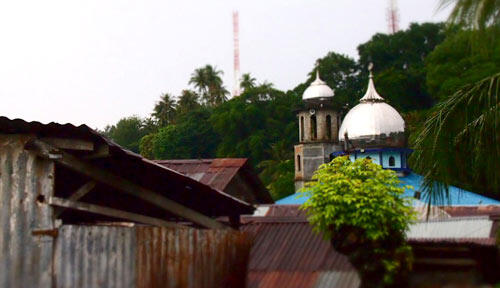 The stark irony of beautiful mosques being built amidst poverty all over Acheh.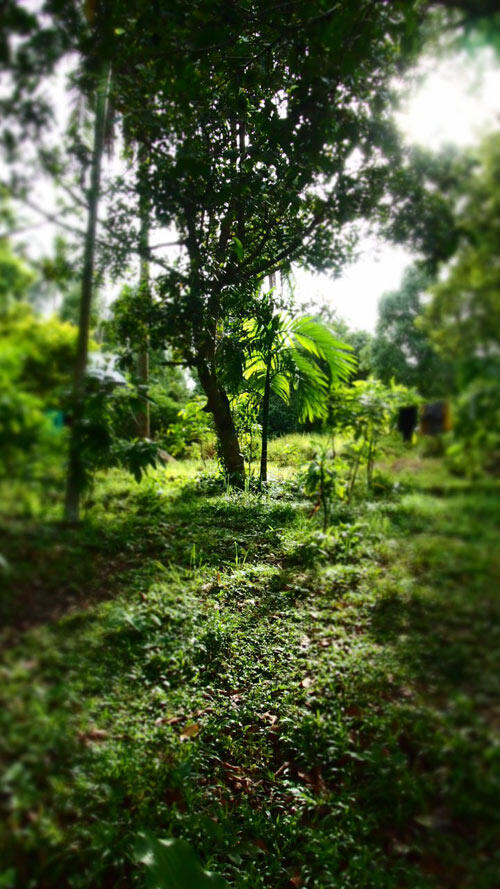 There's no vehicle road going into where all the backpacker inns are, just walkways through the forest. Clem had to carry his and my bag (mine was too full of toys for  me to manage :p) and wondered aloud why there weren't any boats that would go straight to the guesthouse doorsteps. I think door-to-door shuttle service in 5-star resorts has spoilt him. Steph and Nick must have thought we were such divas.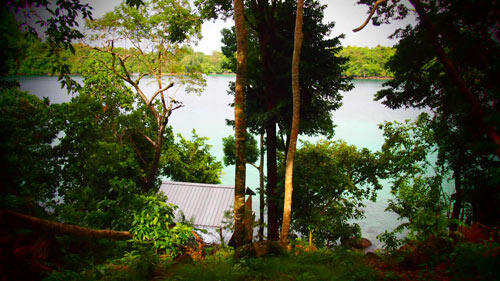 We stayed in a wooden chalet with fan for RM50 a night. Or RM53? Something like that. It was really cheap!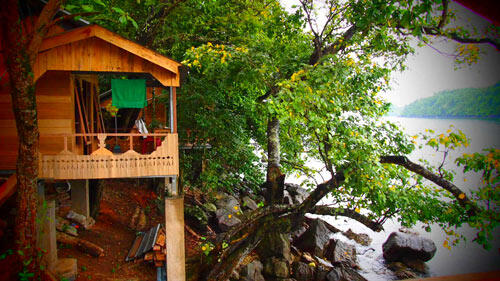 Steph and Nick in the chalet next to ours.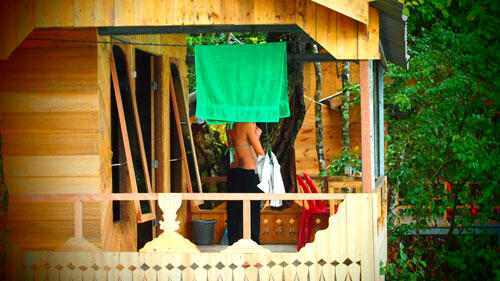 Practising my paparazzo shots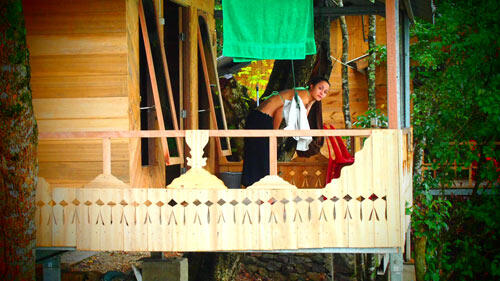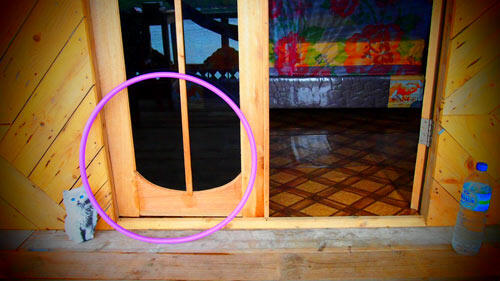 Cassi & Henry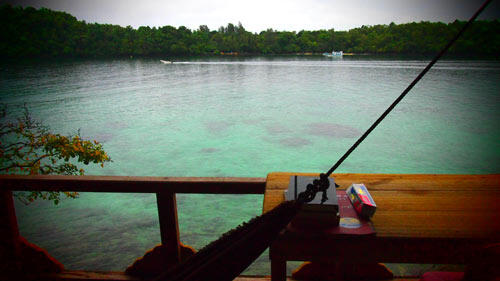 I used a Colgate box to transport the black charcoals i needed for that holiday's drawings, so i wouldn't risk breaking the whole set. Most of them broke in the process anyway.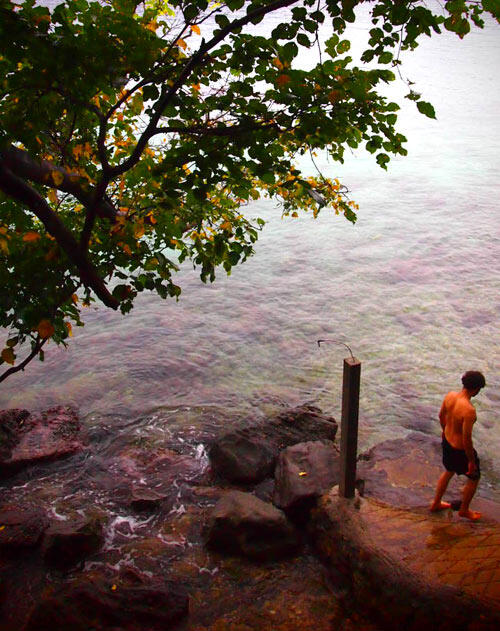 Between our chalets were natural stone steps leading down to the sea. If you think the picture looks cold, that's cos it WAS. It turned out a tad rainy that day.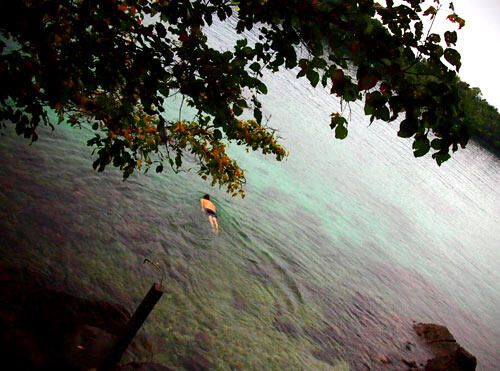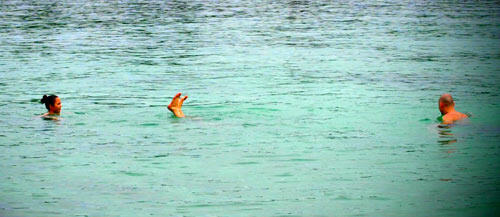 Steph, Nick's feet, Clem. After i took this picture, i joined them. For 15 minutes. Then i got out of the cold water to look forward to DRINKING. And eating. I'd already had breakfast and lunch, around then was 4pm and tea time! I had spicy noodle soup while playing Monopoly Deal and drinking Bintang.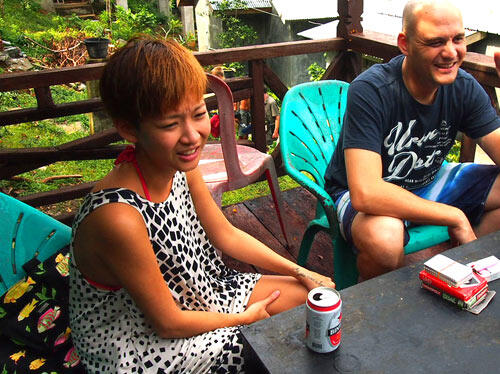 Golly gee i'm so attractive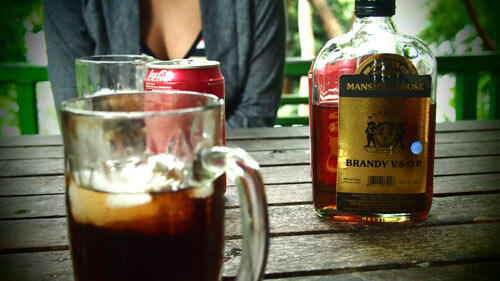 We graduated to local whiskey (RM35!) when it started raining an hour later.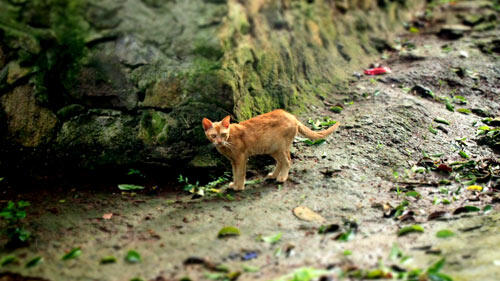 Lots of animals around Iboih, cats…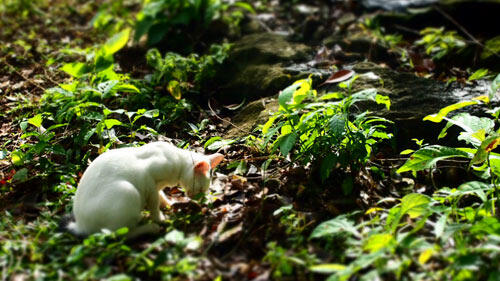 Giant monkeys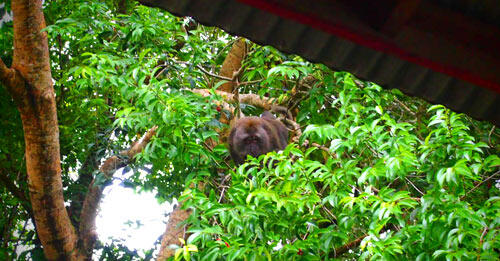 Dogs.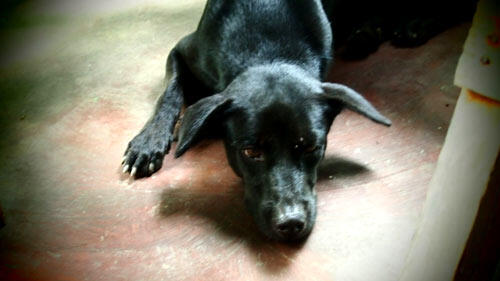 Because the locals are very conservative Muslim, dogs are frowned upon and mostly kept only because the tourists like them. They're not usually fed as much as the cats. This old Muslim masseuse lady fed a bunch of dogs like her own before the locals poisoned them just because they're dogs.
When Nick asked her about her dogs, she confirmed they had died, and said she didn't want to talk about it anymore, and that it made her too sad. (((SAD!!!)))
Later that night Clem pointed at something flying and said, "Look! Eagle!" (He gets really excited about eagles.) I watched this huge thing with swooping wings and said, "It's not an eagle… it's a bat holy shit."
A huge mothertrucking fruit bat, the biggest i've ever seen in my life. The span of one wing was the measure of my fingertips to my elbow, or more. It crawled up and down the branches of the tree right in front of us. Quite fascinating. It's like Nat Geo. But in real life. (Listen to me, sound so city girl can die.)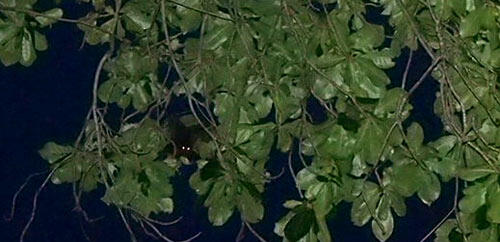 At night we just hung out and played this question game which was quite interesting, till Nick tried to get us to guess the word 'microbe'.   -_-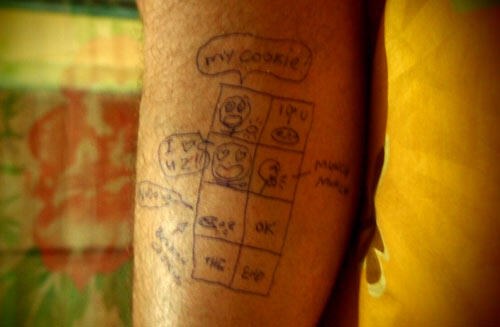 Convinced Clem to let me draw on the part of his leg that got shaved at Matt & Serena's tea ceremony torture event. I used 5 out of the 8 comic boxes then got tired. He insisted i not waste the space so i wrote 'OK. THE. END.'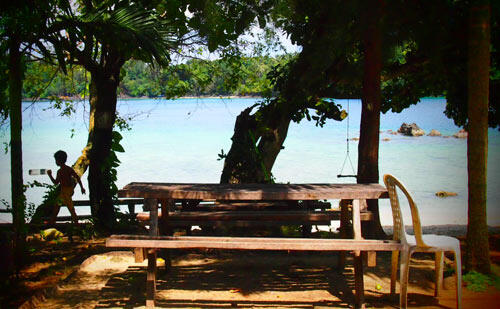 Next morning was bright and shiny yay! It's best to go to Acheh any time of the year except Nov-Jan when it's rainy season. We were there early Feb so we were pushing it.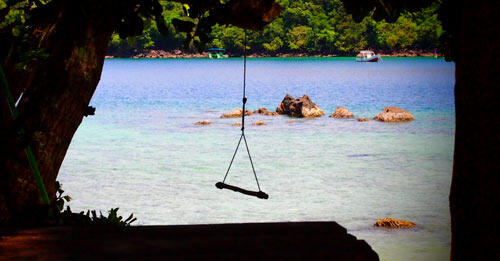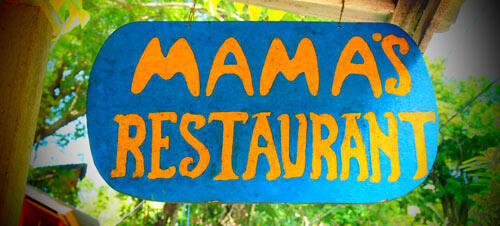 Despite this restaurant's humble appearance, it has food the standard of a 5-star resort! I kid you not.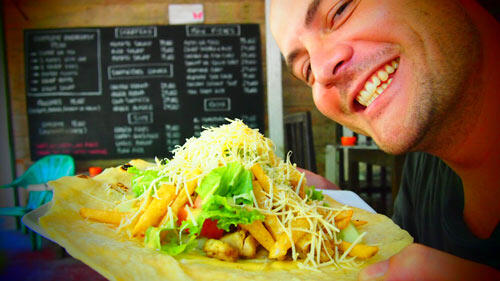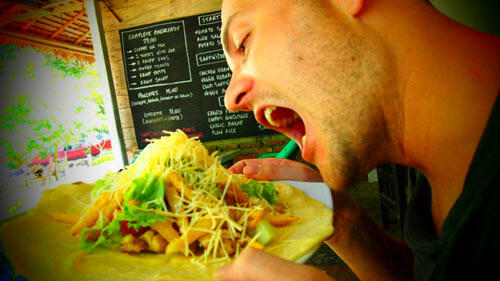 The fries and cheese with this was an amazing composition i couldn't stop eating.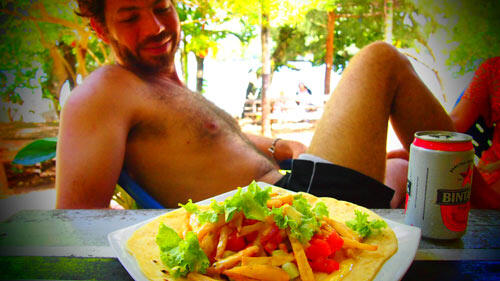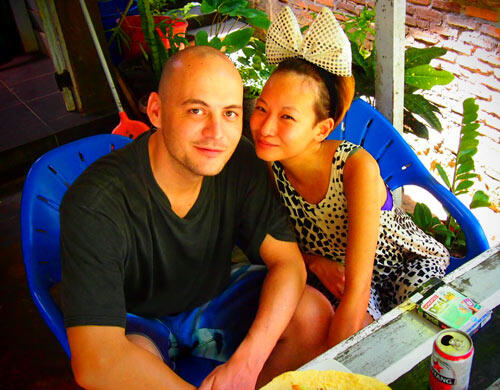 This is the best picture i have of myself with no make up. #win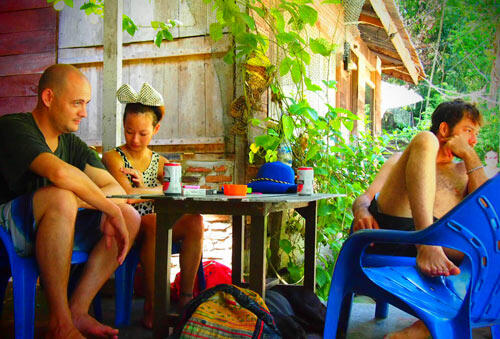 Steph was semangat enough to set the timer on my camera…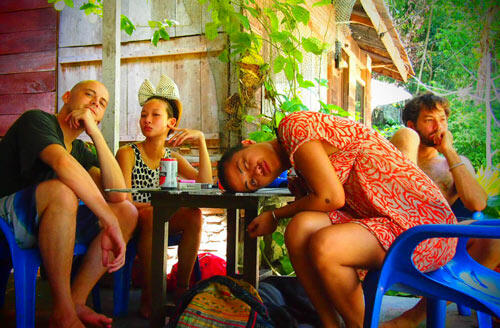 She called us posers. I said what did you expect.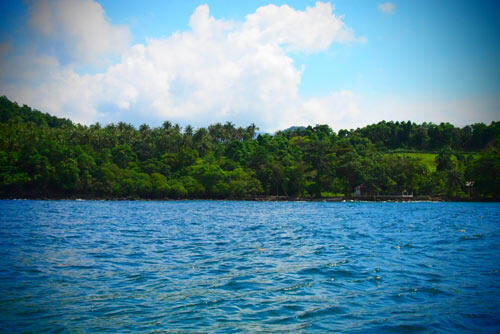 After lunch, we took a boat to the island next door, which is owned by a local family.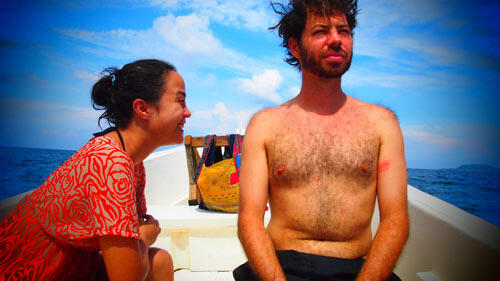 Clem is like a little kid. Ask him to smile and this is what he gives me.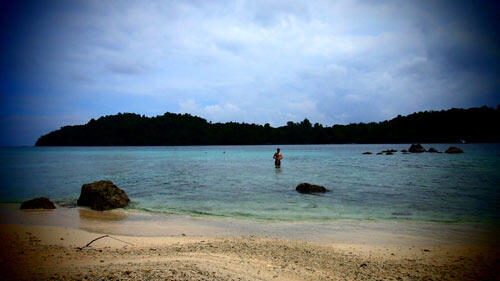 Nick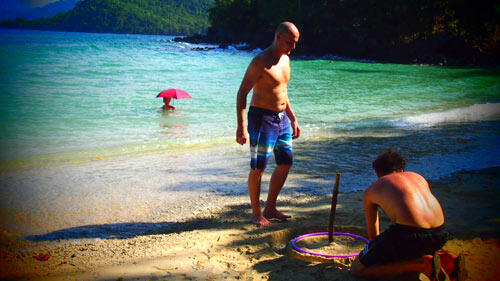 Nick and Clem making a moat for my pony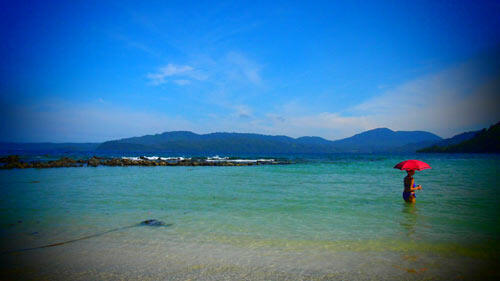 OK yes that's me. You might think it's silly but i swear once you try it, an umbrella is a GREAT IDEA to bring into the sunny sea with you, next to a beer.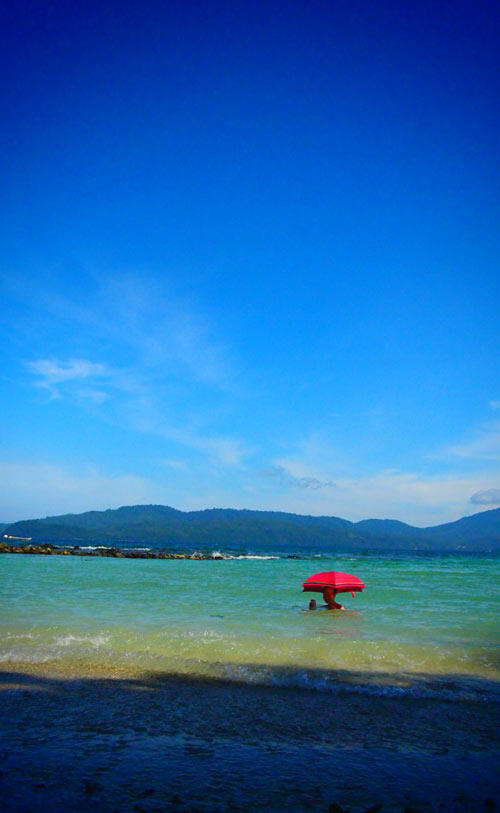 I don't feel as stressed out sitting in harsh sunlight. I don't mind getting darker (i'm not one of those pro-whitening girls) but i just get so HOT. So being able to chill in the warm water without sun burning me is all good.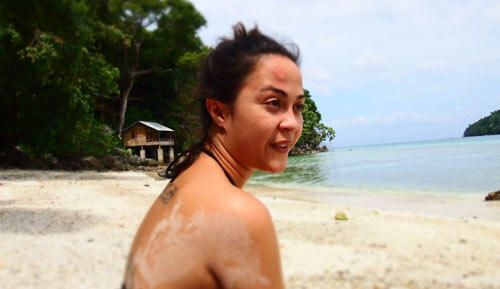 The mosquito bite on Steph's forehead fascinates me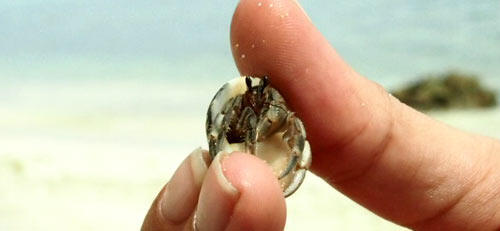 Hermit crab we made friends with, but didn't hurt in the slightest bit, i swear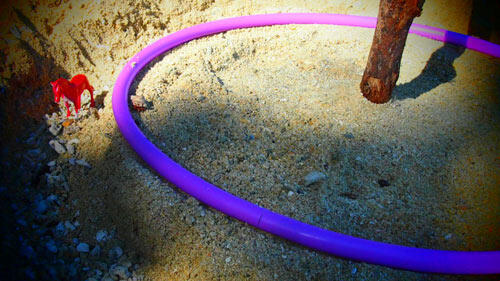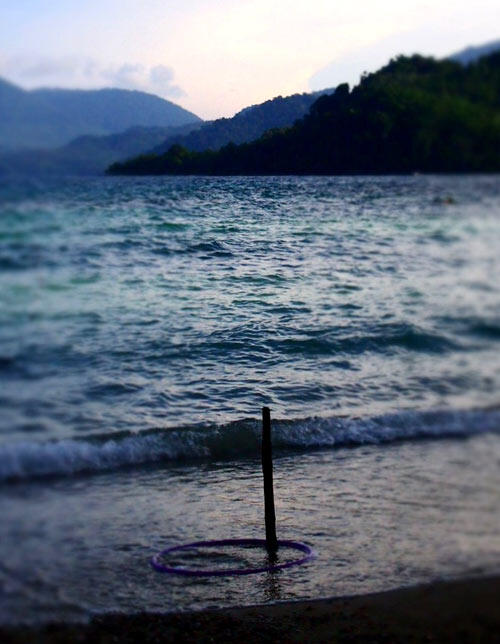 That night the electricity went out, along with the water that came out of the shower head. I pacified Clem that it was like camping.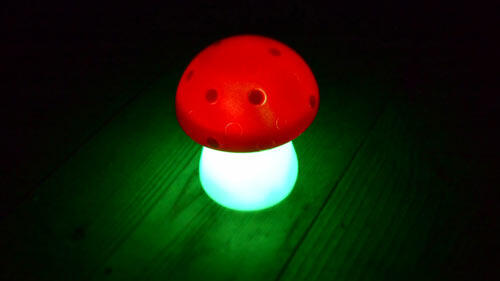 Thank goodness for the mushroom light Yishyene gave to me!
Since we couldn't depend on the electricity and water there, we shifted to another part of the island the day after!
////
All pictures taken with the Olympus PEN Lite E-PL3.