Clem and i try to step into unfamiliar territory every time we go on holiday. This time we went somewhere most haven't ventured to, but we did especially because Nick has been living there for 6 years. It's always a kinder experience when someone local takes you around a new place!
Flights to Acheh were cheap – i bought our flights a month ago and they cost RM400 per person, return, with baggage. Flight was 2 hours, not too painful. And for the first time in MONTHS, there wasn't a delay on our AirAsia flights!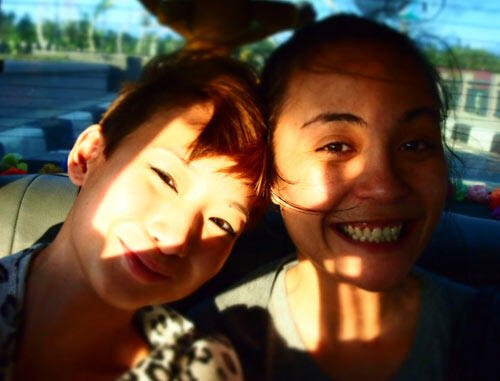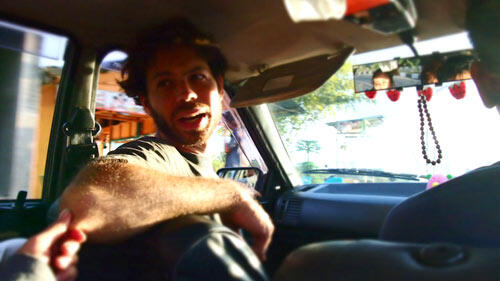 Nick moved to Acheh after the devastating tsunami in 2004 and worked for an NGO. Still is actually, besides venturing into a coffee business of his own. Also saw some cool algae experiments he's carrying out in his house but didn't take a picture damn.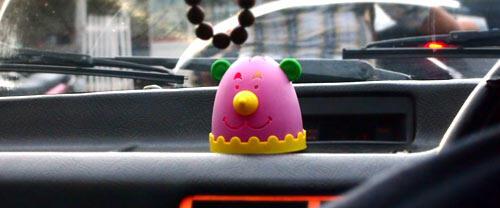 This is the graveyard where many tsunami victims are buried…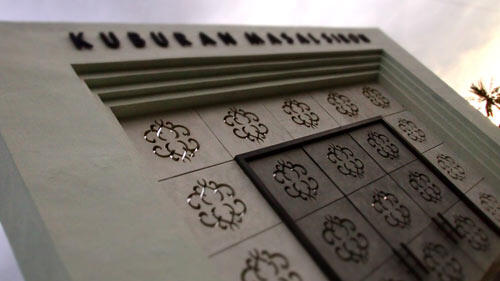 Tyre felt a bit wonky so driver stopped to change it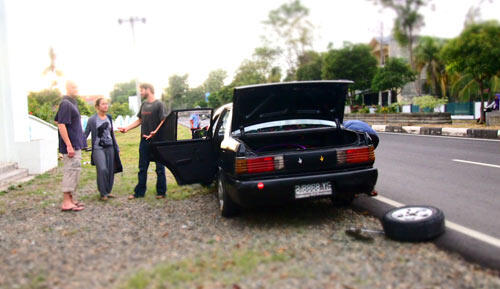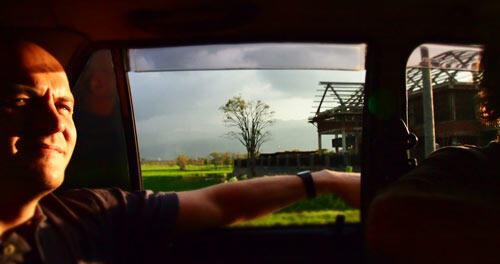 Acheh's landscape is really beautiful. You notice the difference from when you're landing in the plane… there are a lot of fields and trees and mountains. Nick pointed out which parts the tsunami washed away back then, and the new buildings that have/are being built. It's sad and mind-blowing to see how far the water came up to.
A scattering of new houses and buildings have been set up since then, with some halfway done. Apparently the Achehnese are not mindful time masters when it comes to building. Their new airport has been 'building' for the past 5 years and all i see is its skeleton. It's quite funny.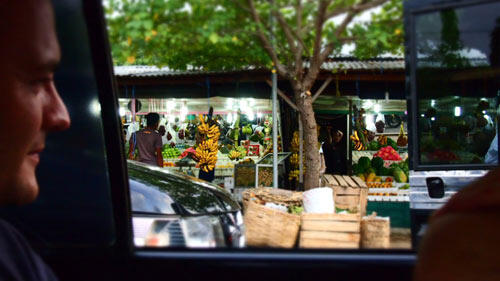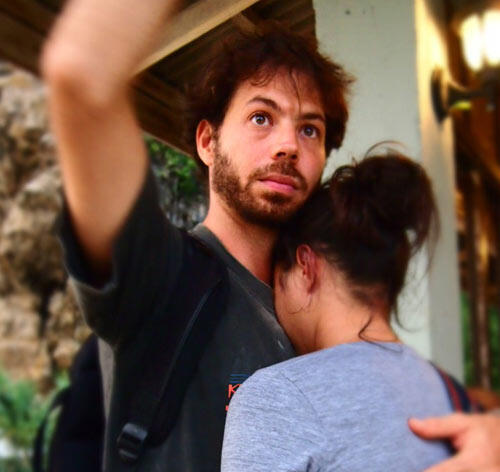 Steph wasn't feeling well the first night, ahlala…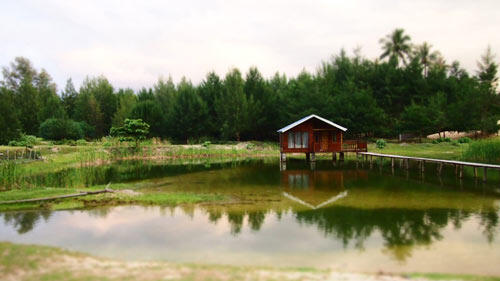 Nick said Joel's Bungalows at Lampuuk beach is the nicest place for us to stay in Acheh and i totally agree! The place is beautiful with the sea and cliffs right next to us, and individual cabins with decently-decorated bedrooms and bathrooms.
I tried searching it on Trip Advisor but there are no ratings for it, instead, i found a glowing review on how Joel took many orphans and homeless kids under his wing after the tsunami. Read it yourself *here*
There's a cabin right on the pond where you can stay in too (pictured above) but looking at the walkway that leads to it above the dank water, i doubted our ability to stumble back safely after a night of drinking with them at Joel's restaurant. Didn't help that Nick mentioned the pond is a water buffalo grave too! Fascinating.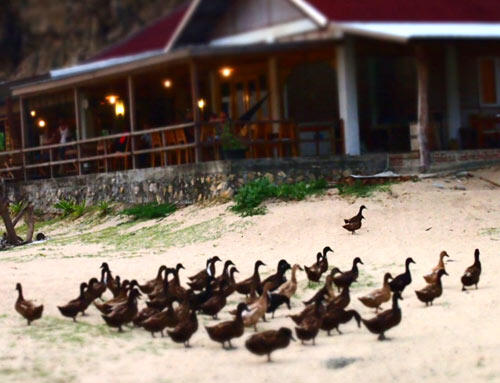 I so so badly wanted to chase these ducks. I also saw for the first time two steady streams of BATS that flew out to feed in the evening, both streams being wavy lines that started at the cliffs and ended as far as the eye could see.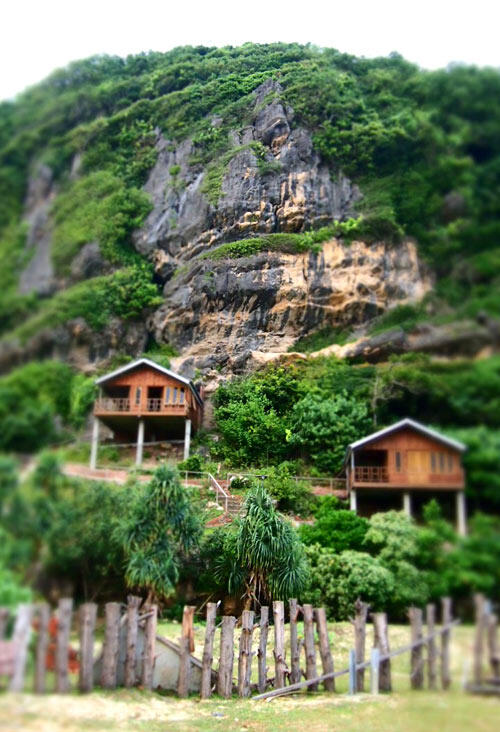 We stayed in a cliff cabin like this, but the one that was closest to sea. It costs 250,000 rupiah/RM88 a night.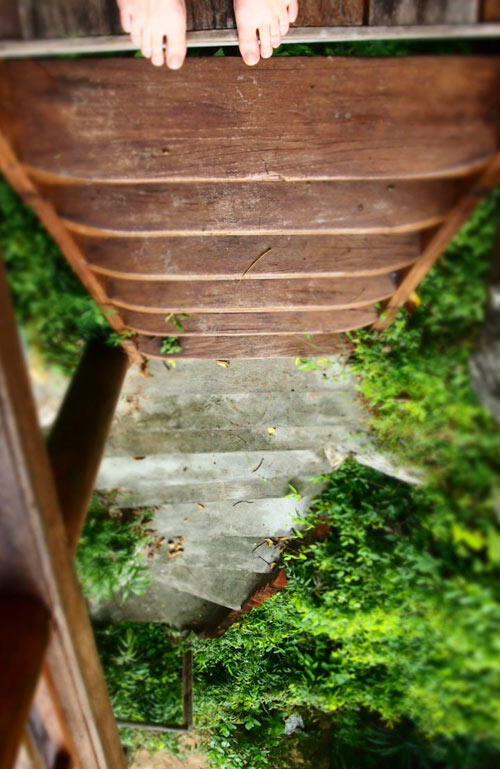 Not for careless people!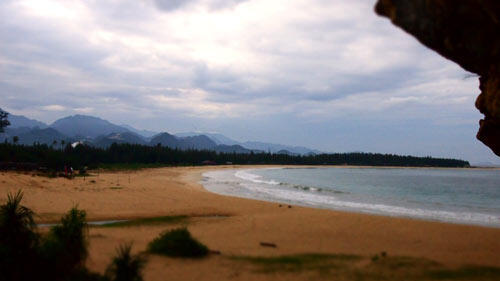 The view from our balcony – FANTASTIC. You can see mountains,cove, sea, forest, beach and cliff all at once!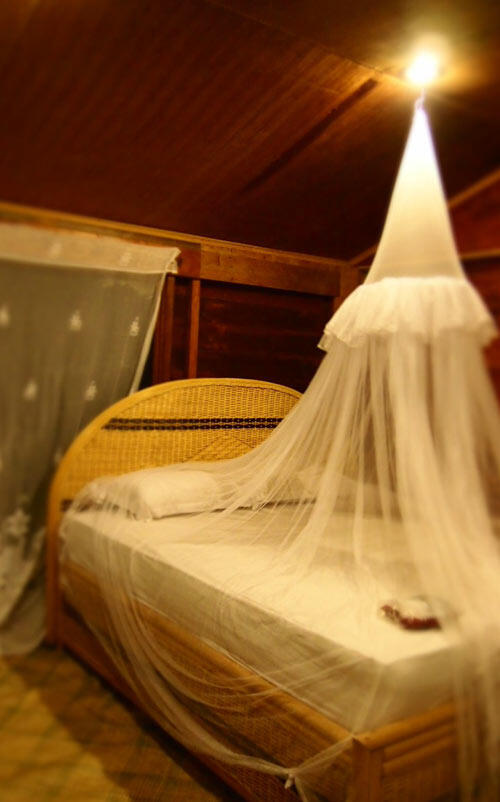 I really appreciate how Joel made the bathrooms open air and au natural against the cliff's rock side.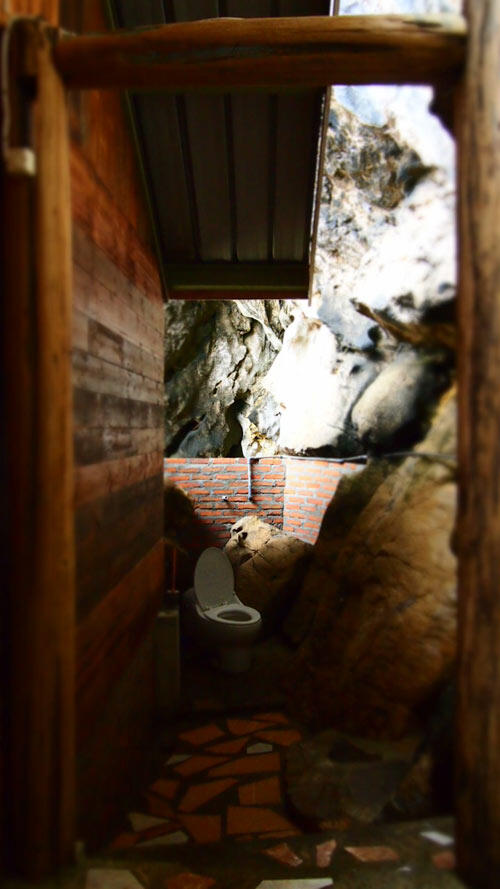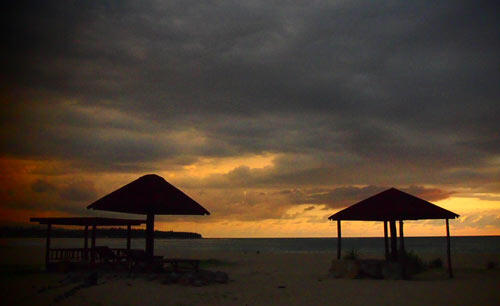 While i was running last minute errands in KL before leaving for Acheh, this bright purple kid-sized hula hoop caught my eye and the words TAKE ME WITH YOU ran in my head loudly a couple of times. I decided not to fight it and just bought it. Christened it Henry (short for Henrietta) and brought it to Acheh.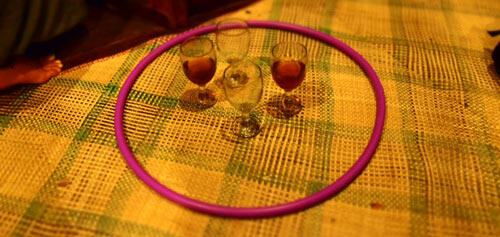 See, it came in useful to mark where the drinks are so we don't knock them over!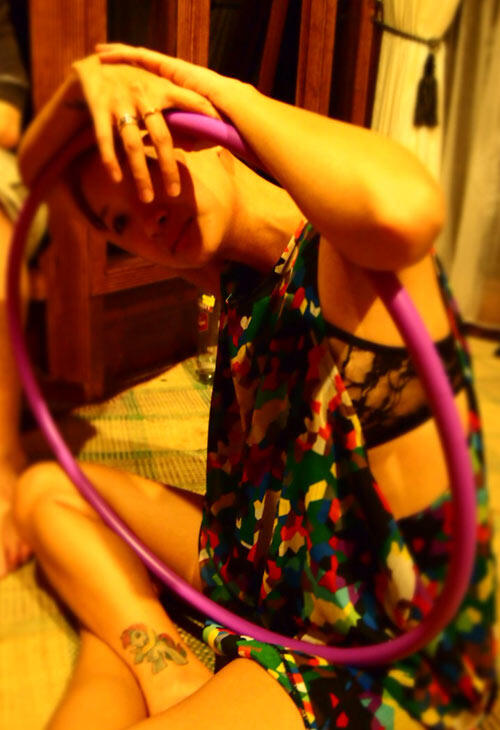 And to lean on when tired from day at office, flight journey and drinking! I ended up giving it to the 2 small kids that lives next to Nick on the last day we were there. Felt that they would love it more than me… and i can always buy myself another one that calls out to me next time at Star Enterprise.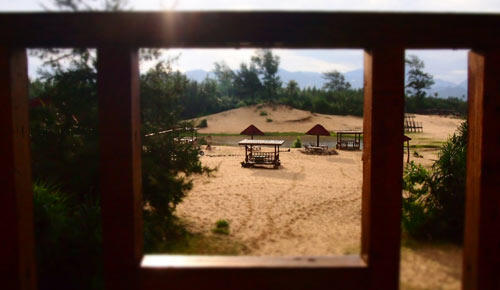 Clem took this picture in the morning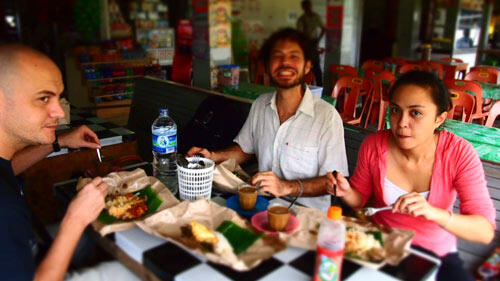 Clem, Nick and Steph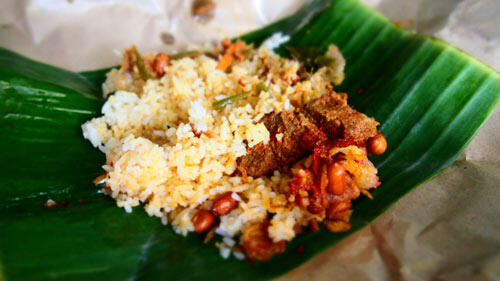 Nick bought us his favourite local breakfast. It's like nasi lemak and beef rendang. SEE, this is why it's great to go somewhere a friend is! They get to feed me the best food HEH
//////
All pictures taken with the Olympus PEN Lite E-PL3.