Because Clem and i didn't know we were both getting automatic leave on Friday the 2nd, we didn't plan to go anywhere.
By the time we could, tix to fly anywhere nearby was RM800 per person return.
No way.
I know we can pay much less than that!
We wanted to go to the beach but i was wary about the traffic seeing EVERYONE ELSE is out of the city!
So we decided to book ourselves into the Hilton and pretend we're somewhere else.
I've stayed at the Hilton numerous times since 5 years ago…
and i think experiencing new places like Villa Samadhi and Dusun have raised the bar for holiday sanctuaries.
Clem and i looked around thinking, "Hmm it's kinda small…."
I was like, "No, but this IS the same size of room i used to stay in!"
And then we realised that staying in the Marina Bay Sands suite has spoiled us for life.
FOR LIFE.
To think that the Hilton room is small,
when i used to clamour to stay there whenever possible!
 *slaps self*
Still, there is nothing like breakfast in bed there.
Even Clem, the veteran critic of American breakfasts, loved it.
(His all time favourite is the one at Jarrod & Rawlins)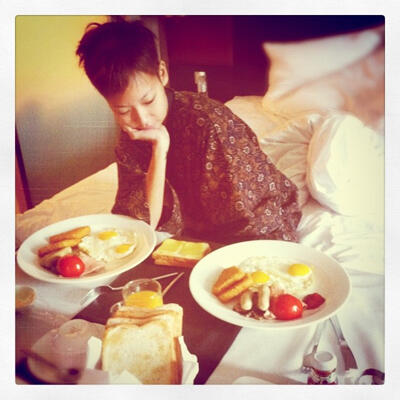 Bedhead and brekkie for 2
I LOVE the bedding at the Hilton.
I want to buy all the pillows…
and the bedsheet…
and the duvet…
I even tried arranging them strategically for me to flop on.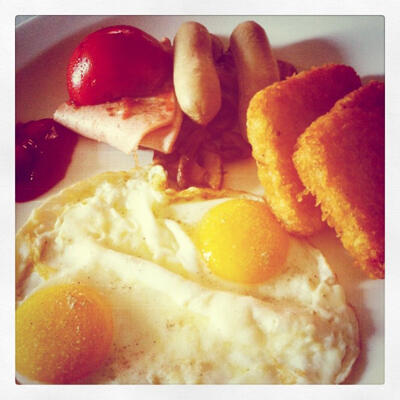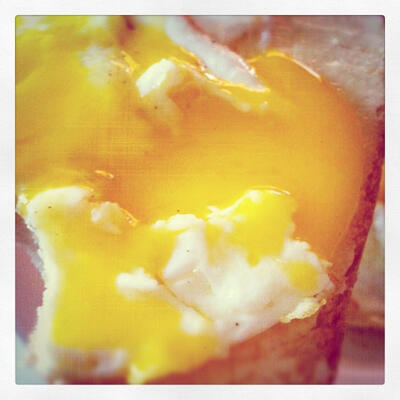 Runny yolkkkkkk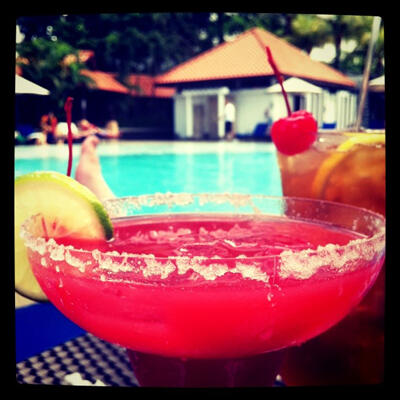 We had cocktails by the pool in the afternoon.
'Twas so strong i felt tipsy before finishing one :p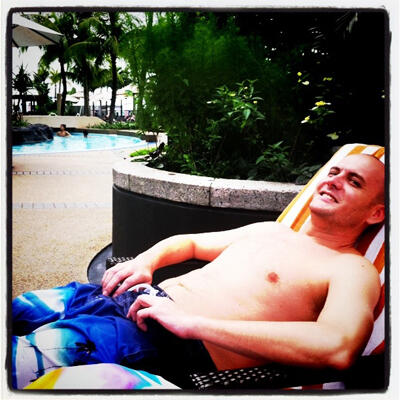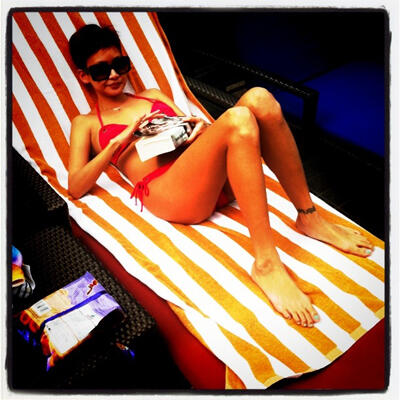 I just started Keith Richards' Life.
Everyone said it's brilliant.
So far, i think Anthony Kiedis' lyrical prose in Scar Tissue commands more of my admiration than Life.
Then again, let me finish it entirely and i'll tell you what i think.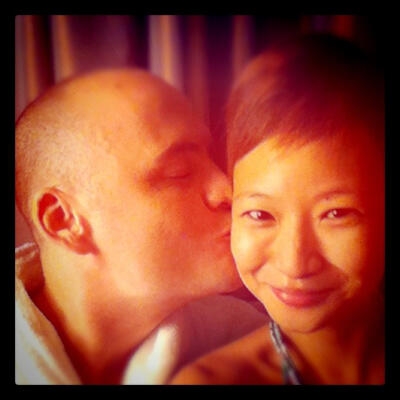 We always forget to take pictures of just the two of us when we're on 'holidays'.
So now i always REMEMBER TO.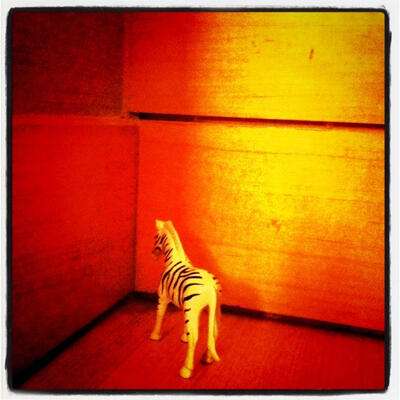 Zebra gets time out for bullying the giraffe.