We arrived at San Remo in time for its beautiful sunset.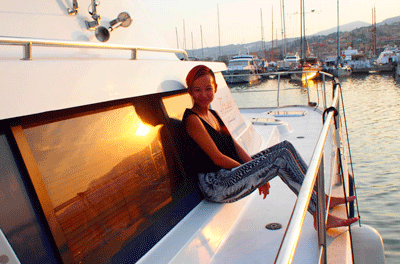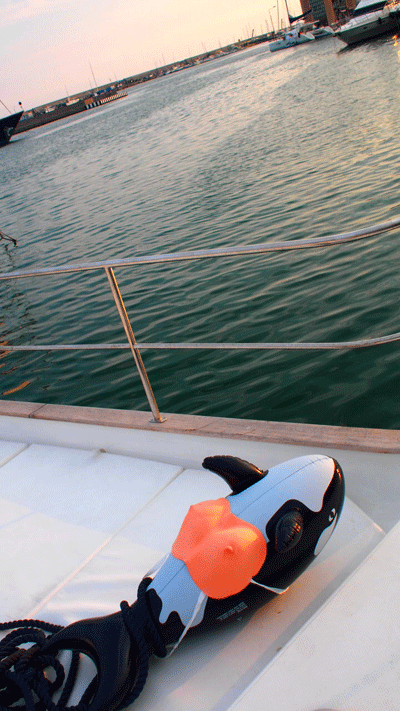 Nobody said a blow up whale can't have fake tits…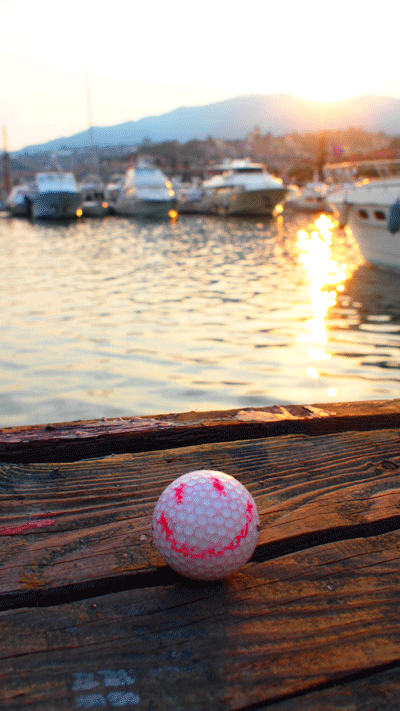 Wilson wanted a picture too.
During the entire trip, every time Nir saw me whip Wilson out to place somewhere and snap a picture,
he'd look at me like i've lost my mind and go, "What are you doing? / What is this? / If i'm your boyfriend, i'd break up with you."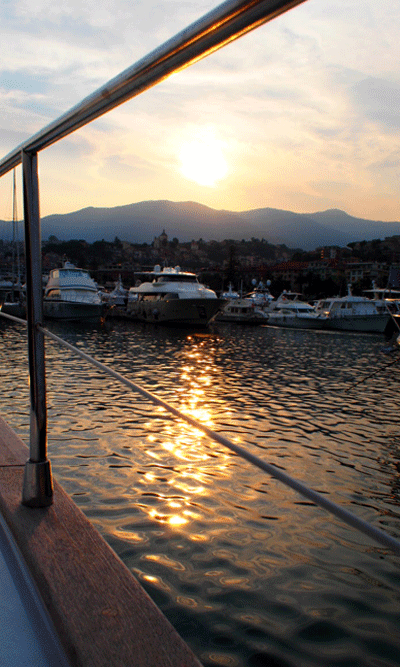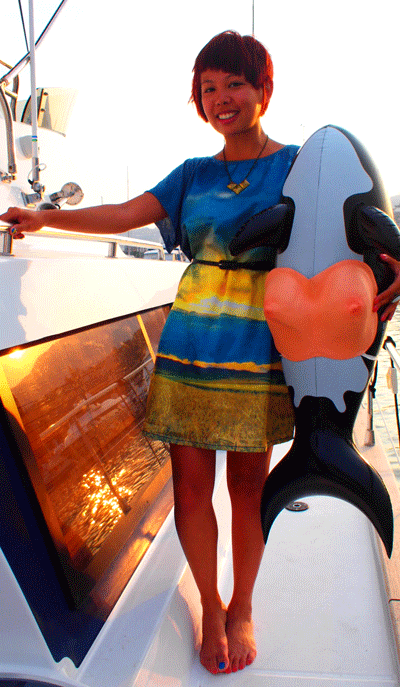 Doesn't Yishninini's dress from Zara match the reflection?!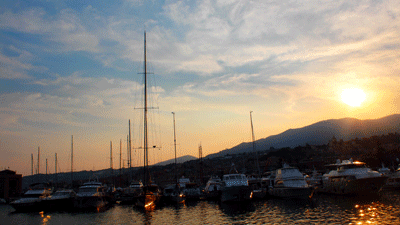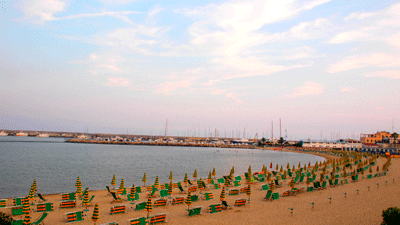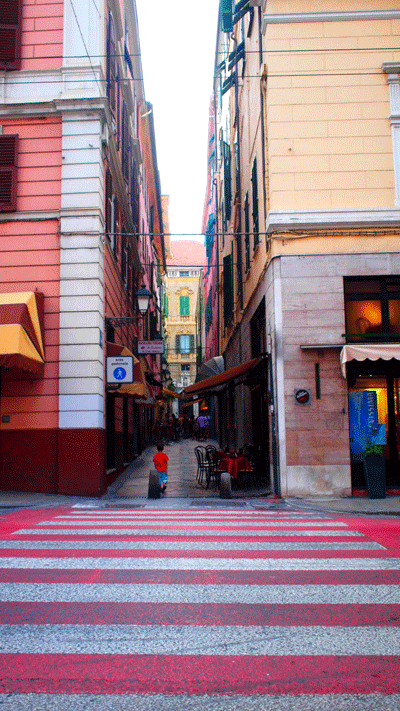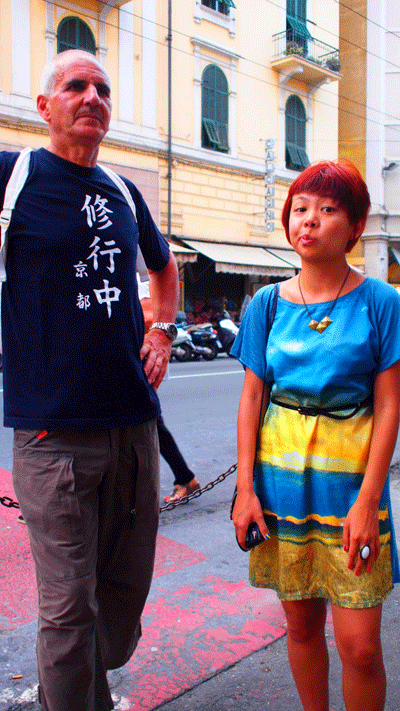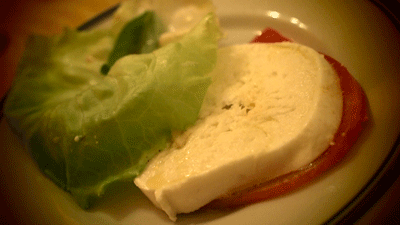 Fresh mozzarella cheese is nothing like what i was taught is mozzarella in S.E.A!
The real stuff made from buffalo's milk, and is really soft and wet.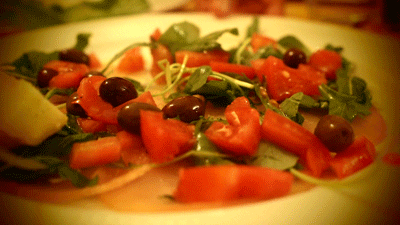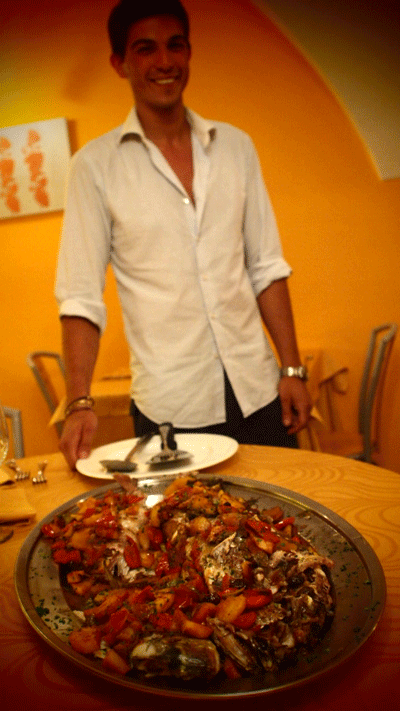 Einat insisted i take a picture of the waiter with the food,
because he wasn't ugly if you know what i mean.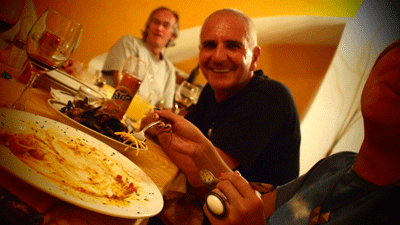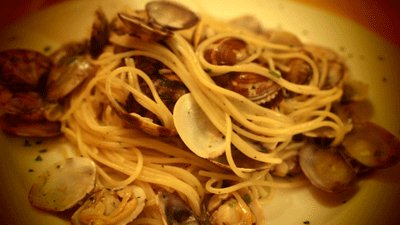 Vongole has always been one of my favourite pastas,
had a fair bit of it while i was in Europe!
After dinner, we all sat down on benches and waited for Nir and Yishninini,
while they walked around trying to discover free wifi
(which in Italy, is extremely difficult to find at 11pm
as there is a ruling that all wifi must have passwords
and all the shops/restaurants were shut by then).
So i entertained myself by taking a picture of the streetlamps.