The more i say 'polka' to myself
the less meaning it has.
Had an interview yesterday afternoon in Bangsar,
and dropped by Ashes boutique to say hi after
and ended up with a top -_-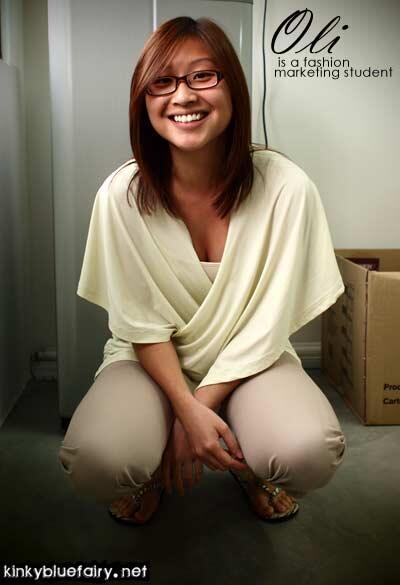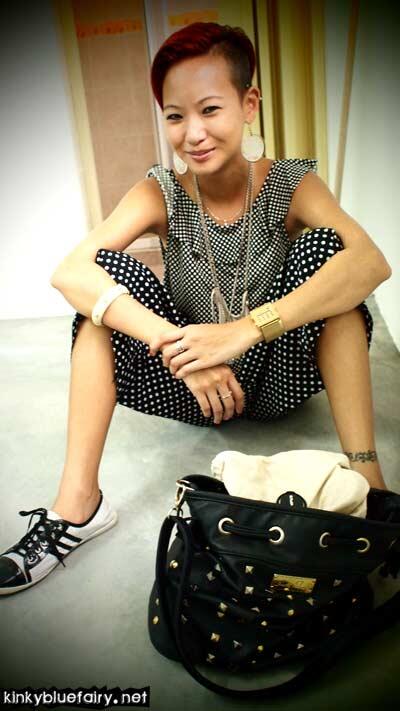 polka dot top; topshop
polka dot pants; bundle @ johor
shoes + bag + earrings; bkk
fringe necklace; baci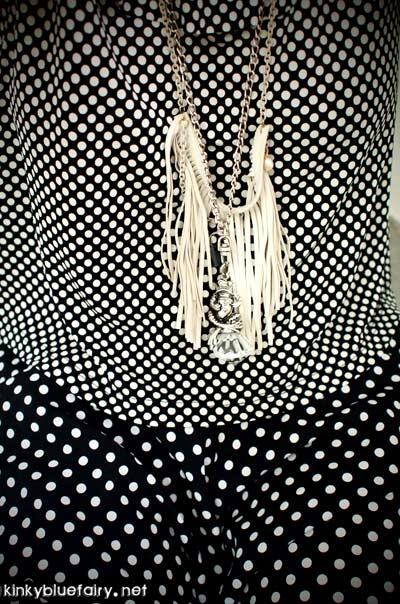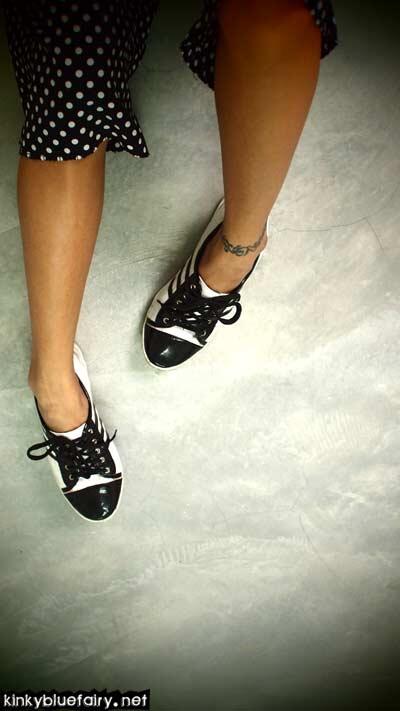 Since it was already almost 6pm and i was already out,
i met up with TripodDanny and DarlingDhanya
at George & the Dragon @ BSC
At first when i called Danny –

Me: Where shall we meet?
Danny: How about Coffeebean?
Me: *taken aback* *YOU* want to meet at Coffeebean?
Danny: Er why not?
Me: You drink coffee? *has images of Danny guzzling down alcohol*
Danny: Oh cos i thought meeting with Dhanya and she doesn't drink…
We ended up in a pub anyway.
2 out of us 3 drink.
I had 2 guinnesses, 1 beer + a carbonara
Danny prollie had 4 drinks
Dhanya had guinness beef stew (whose gravy i kept on nicking)
Aps joined us for a couple of drinks too
At about 10pm, we didn't know what to do.
REALLY didn't feel like going out,
and the thought of being somewhere with loud music made me cringe.
And this is after 3 hours of drinking, mind you.
Usually it would be HEY! LES GO PARTAY!!
It was either the heat, age or mood.
I'd like to blame the heat.
I just felt like continuing our conversation but at home or something,
so we all trooped back to the apartment,
and spent the rest of the night sipping whiskey,
talking at random,
ordering McDonald's,
scolding the McD's people who took an hour and a half to come,
listening to various music,
watching old Mickey Mouse cartoons (obviously my doing),
and just chilling.
"You know, i think this was one of the best Friday nights i've had."
"Me too."