Am back from Bali!
Had the most amazing time there
and couldn't have wished for it to be better! 
Will blog about it all this week!
Actually thought to myself that maybe i won't be going back to Bali for some time anymore.
Have already been there around 8 times,
and a guesstimation of how much i spent on all those trips
make me go > 0_o
Think it's time to explore new places
instead of going back to where i'm comfortable :p
+ + +
Taken from before Bali,
orangina mani + lemon pedi (to match the sand!)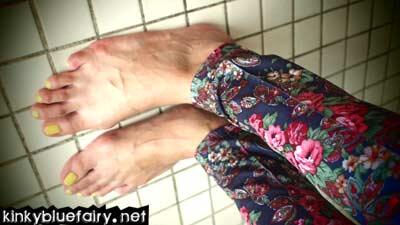 floral tights; spain
accs; ashes boutique + bkk
+ + +

Earn 4-7k a Month!
Friends of mine (who wish to remain anonymous cos i regularly paste pix of them partying here :p) are looking for Sales Execs
with sales experience from Banking, Medical, Insurance or Consumer Products (cigs / drinks/ etc).
They're a fast growing medical related company partnered with Pantai Hospitals.
Expected pay is 4 -7K with commission.
But do note, they work weekends & public holidays with offdays on weekdays.
If you're ambitious & responsible,
they are proven to promote quickly
and knowing the owners as  I do –  they're fair, fun & treat people very well.
If interested, write in to info@preventivehealthcare.com.my
or call Sean 016 626 7042.
www.preventivehealthcare.com.my