Last year, DarlingDhanya won the Female 50 Gorgeous People finals
And with it she also won 3 nights stay at Berjaya Langkawi Beach & Spa Resort
Since she doesn't have a man to go with right now,
and her parents didn't want the holiday,
who else better for her to go with than with some gfs
Seize opportunity of free stay in nice chalet over the sea, i say!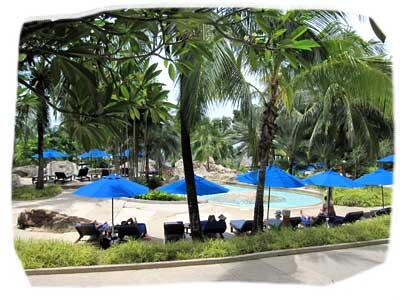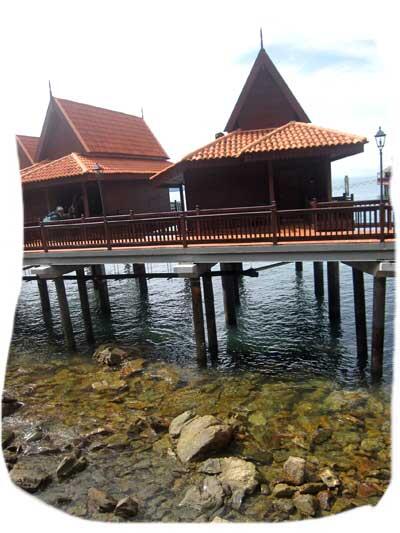 We had a spacious balcony that constantly had the tide going up and down
making wonderful splashy sounds all day and night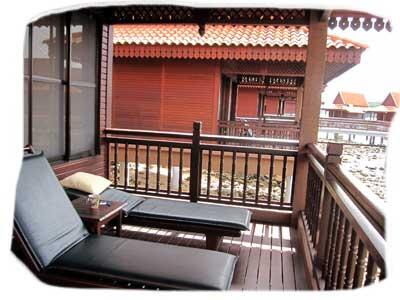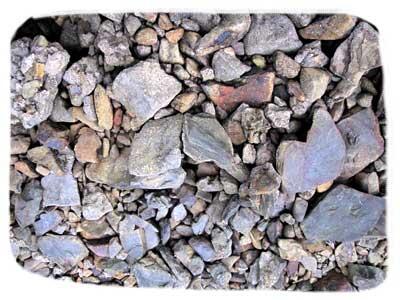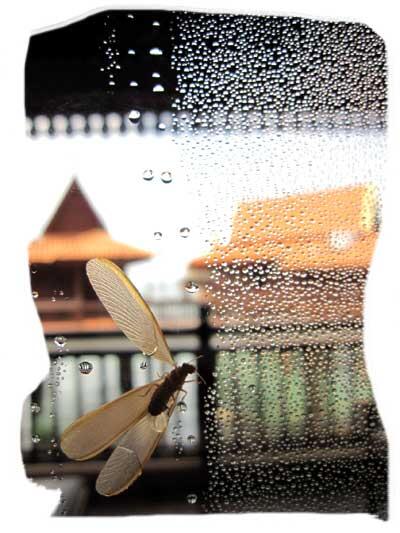 The room was really nice
they upgraded us to a nicer chalet which could fit four of us in there comfortably
Went to the Oriental Village to buy mixers, chocs, maggi cup and beer
I'd never say no to Duty Free alco
If you're wondering why we're buying maggi cup on holiday…
That's cos the hotel food sucked so bad
Which was really horrible
Cos when we're on holiday, we'd like to eat yummy stuff as and when we want
I tried room service, food by the pool, bleah
Chicken rice, burgers, sandwiches, all so disappointing for hotel food!
Only breakfast was decent -_-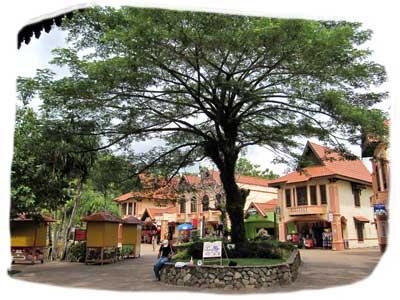 As usual, i lugged a huge bag of scarves, accessories and toys to dress up the room fairy style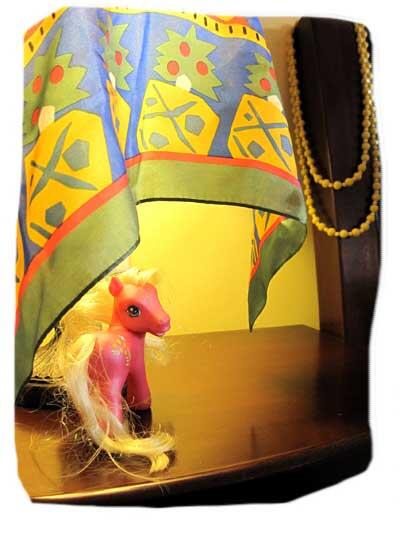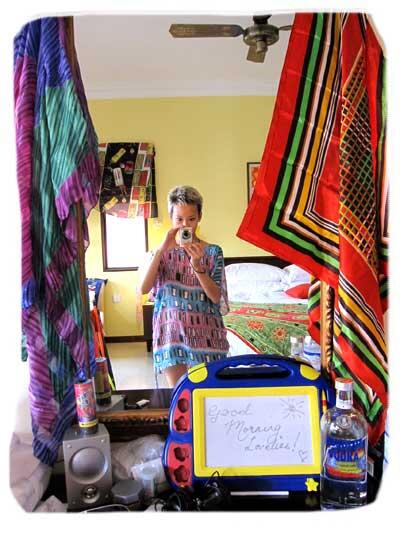 Most of the scarves you see in the pictures are bought from Lah'Lah'Land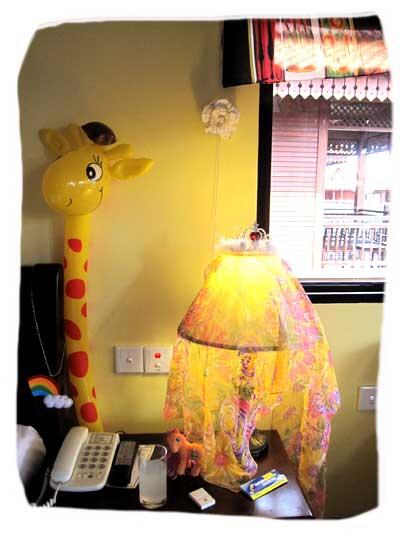 We kept on giggling cos BogeyTheGiraffe looked like he was layaning everything we said
He's making an appearance at Cat Got Your Tongue tonight!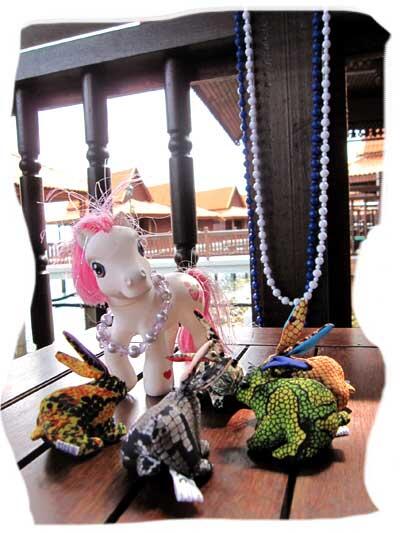 Pony + wabbit conference
Wabbits will always and forever remind me of LynnLim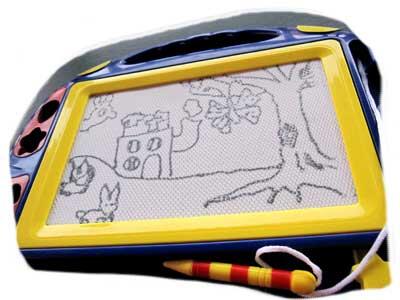 "Is that a cat?"
"… no… it's a rabbit!
"
So much for years of art classes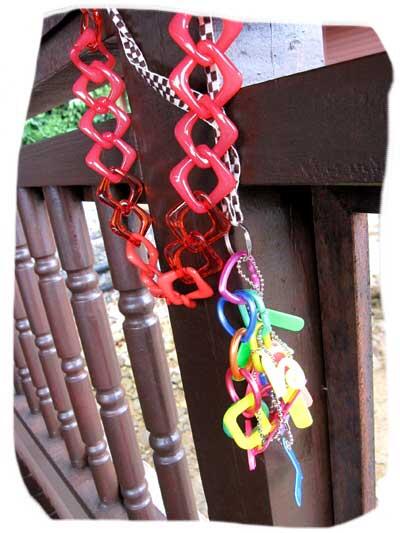 Doesn't just looking at happy colours make things so much more cheerful!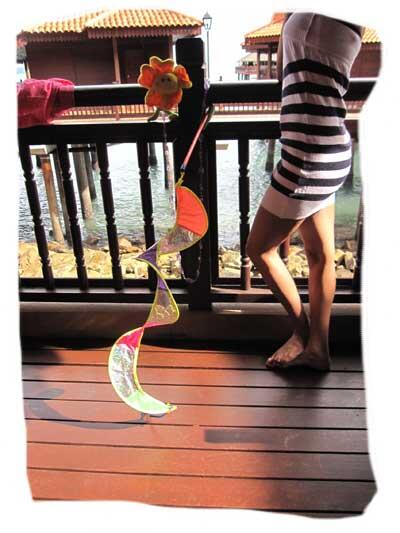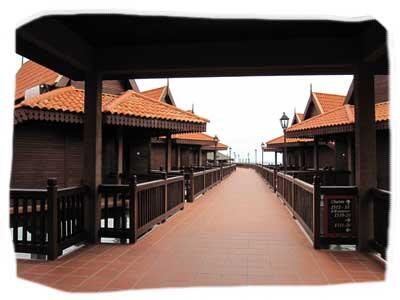 The other chalets outside
and how Chalet Madness looks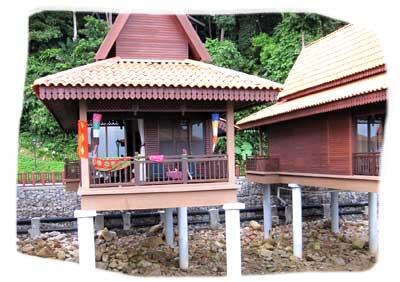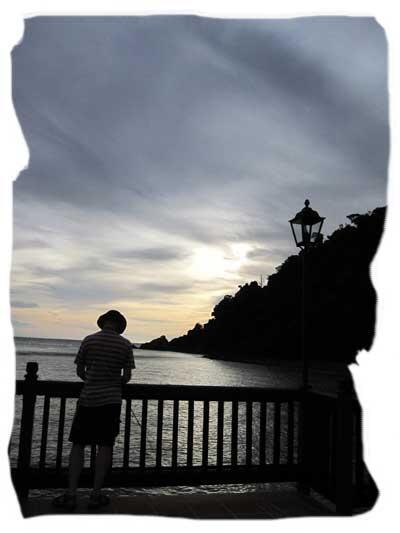 Aps and i went on a 'mission'
but we lost the plot halfway
i had my superpower fairy wand
she had a string of yellow beads
um… so yeah we did kinda look like two crazies traipsing around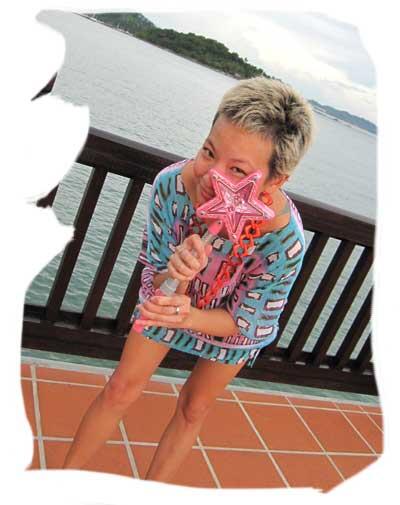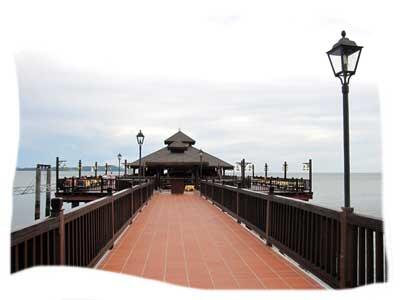 I wanted to sit in a bubble bath in my bikini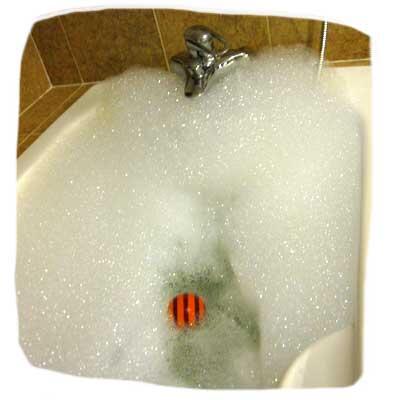 And got shrieks of laughter when i unknowingly walked out
leaving a trail of bubbles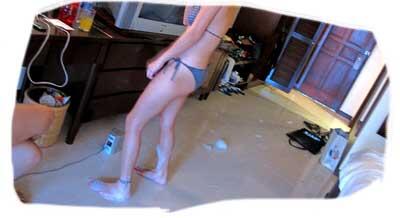 Because food was so bad at the hotel,
we'd take an RM28 (one-way) taxi ride out for dinner every night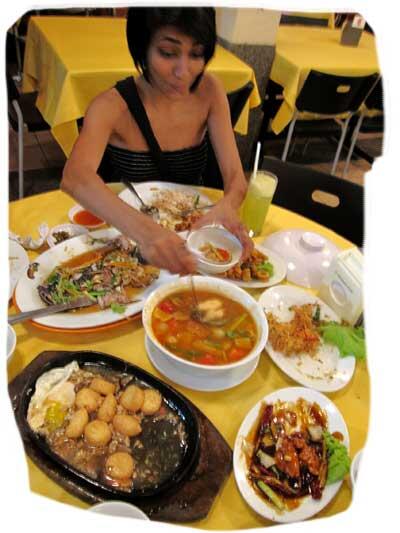 Yes we LOVE FOOD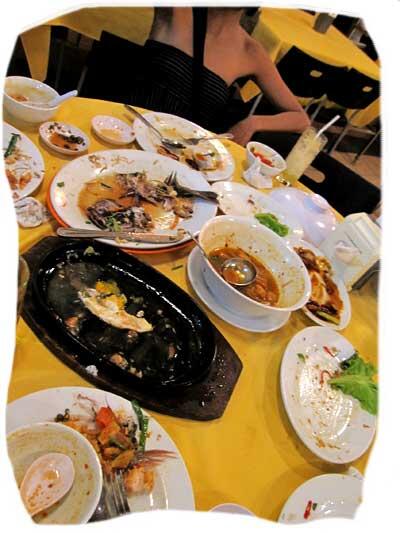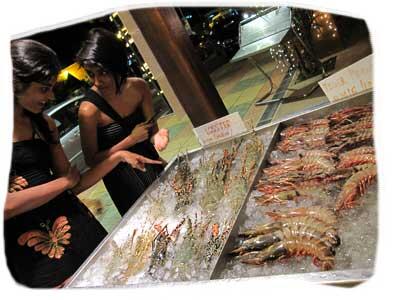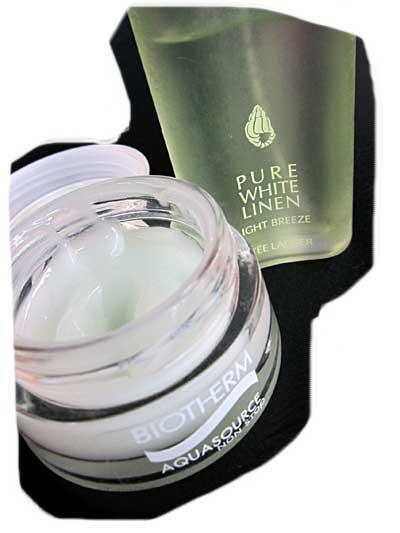 I used Biotherm Aqua Source and sprayed on new Estee Lauder Pure White Linen on holiday
(Both are sponsored, but both are mentioned cos i really like them)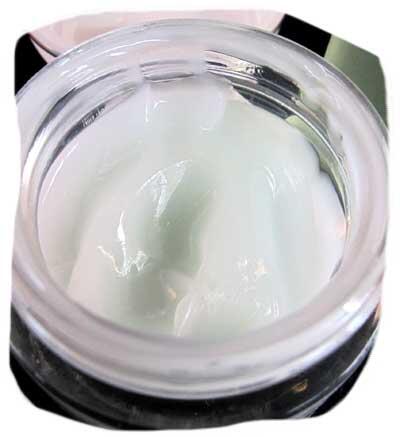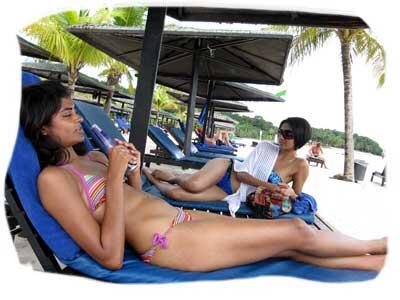 We spent most of our time lazing on the beach
Reading, talking, basking in the sun, dipping in the sea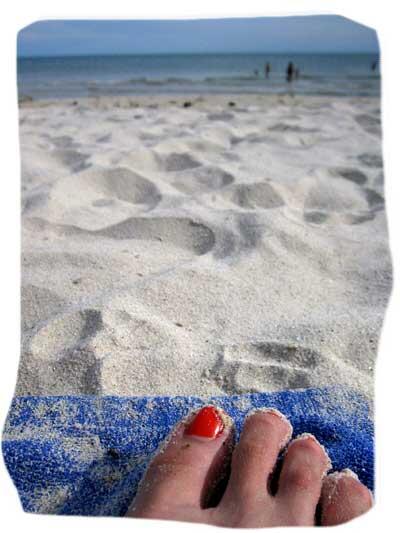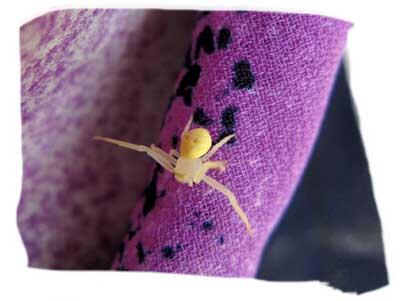 Sunday night we went to Sheela's Restaurant and Cafe (at Pantai Tengah)
recommended to us by someone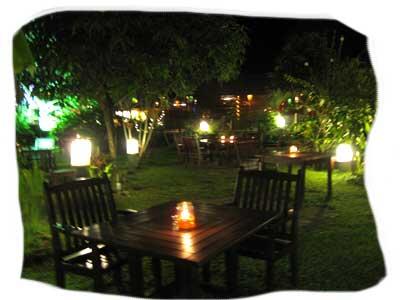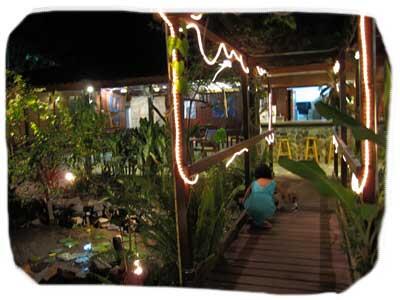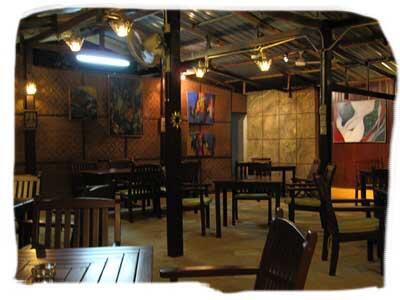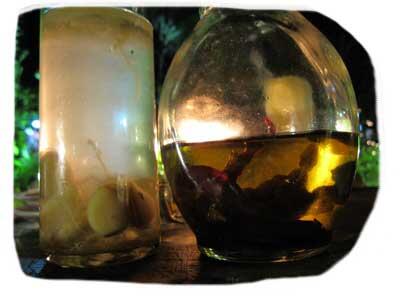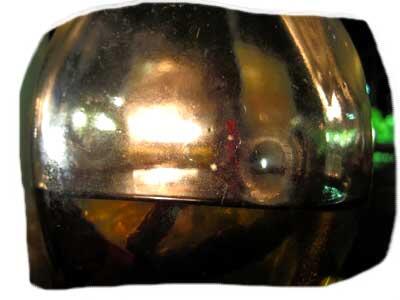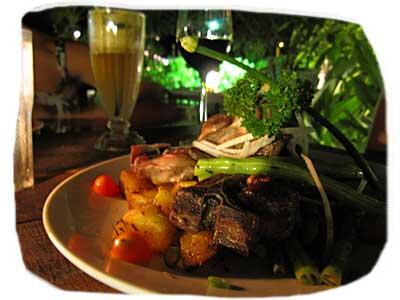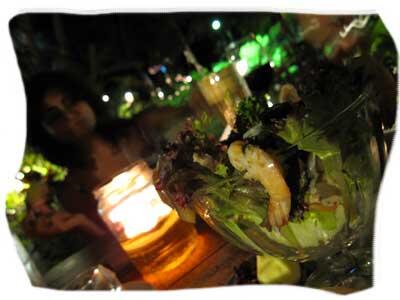 The food was ok (but anything is better than the hotel food)
and we met Sheela who chatted to us and she's soooo friendly and interesting to listen to
Summary: She married a German whom she met in Berlin, and she used to live in Germany which she still loves
Restaurant has been open for 17 years and she wants to open chalets behind it in a couple of years time
Has a son who's an interior designer in KL
Yeah, she spoke a lot, but she exuded warmth so!