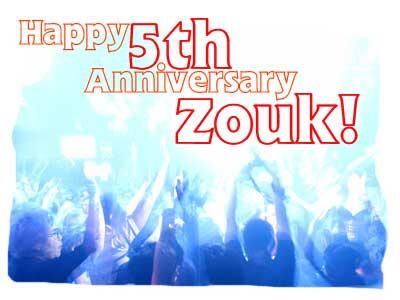 I can't believe it's been 5 years since Zouk has been open.
My, how time flies.
I remember going for its launch then,
And i think it's pretty amazing it's still doing well now.
Their 5th Anniversary last Thursday night had the theme Fantasia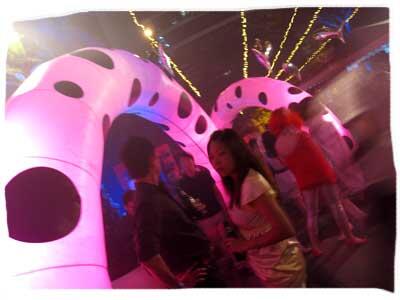 It was like a freaky mad carnival outside
Alien stilt-walkers…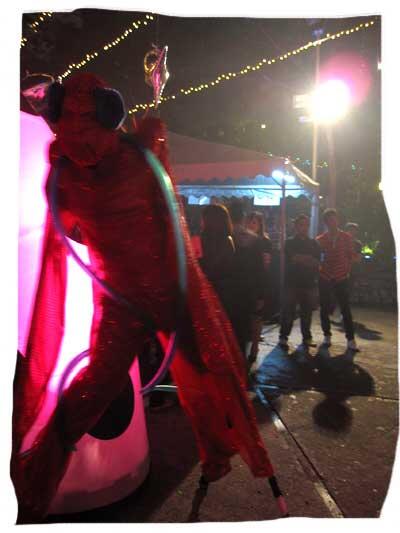 Girl in orb ball…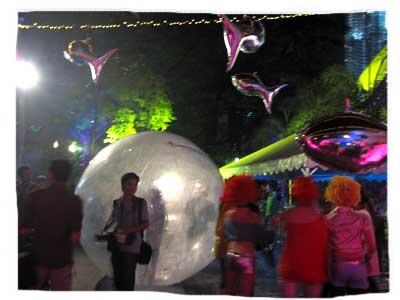 Most of the stuff was fascinating, but when RowdyRudy and i saw these mushroom people, we went "Arghhh!!!" and ran away.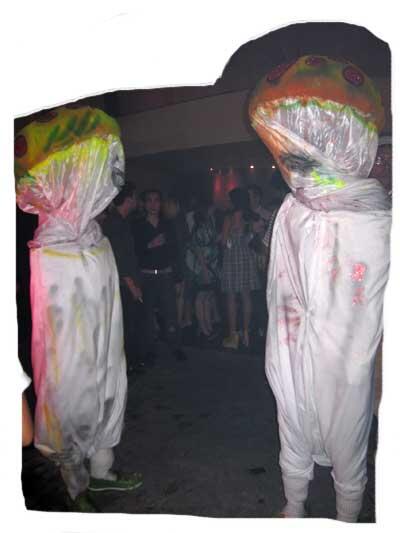 I slowly went back to take a picture.
Seriously, i would FREAK the fuck out if i was on mushrooms and saw these mushrooms!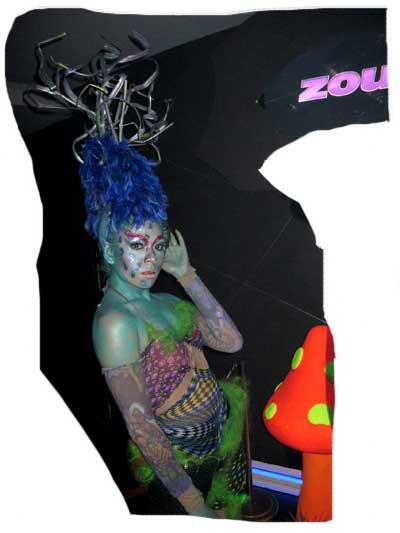 And then… i saw the happiest sight EVER.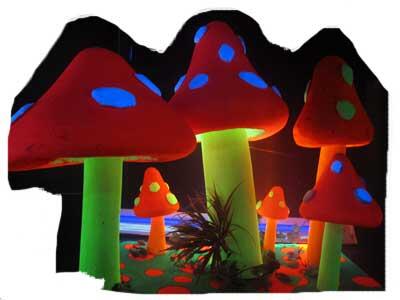 BIG COLOURFUL ALICE IN WONDERLAND-ESQUE MUSHROOMS!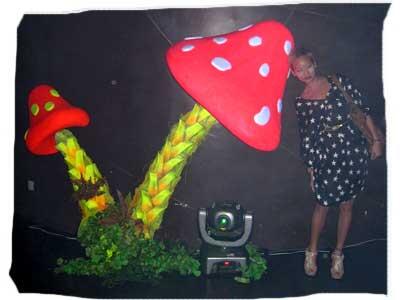 As BIG AS ME!!!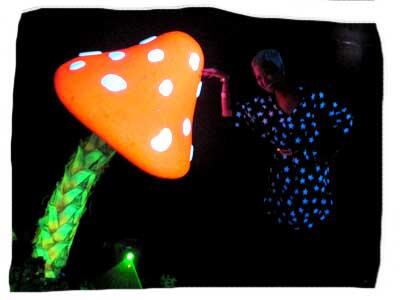 Look, i even glow WITH the mushroom!
Is there any doubt that we are one :p
Told Adam and Jet of Zouk that i REALLY REALLY WANT THE MUSHROOMS in Barsonic when RowdyRudy and i do the next Cat Got Your Tongue (April 16th) there, and they said okay.
The next day, i emailed them to say thanks for the great party, and PS-ed: Don't forget my mushrooms!
Jet replied that they all disappeared that night… and even attached pictures of people posing with mushrooms and taking them home.
Words cannot express my misery.
I replied with one expressively long word: "NOoOOOooooooooooo!!!"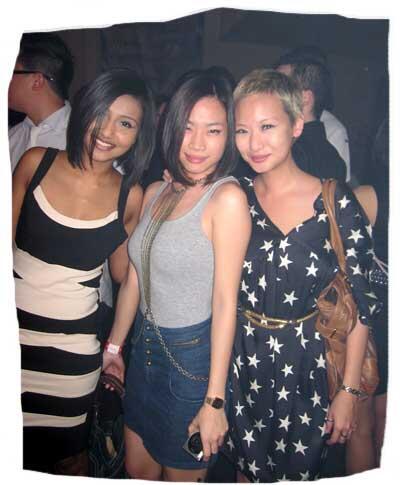 QueenKanch, AshleyTheMonkey, and me.
Check out the awesome chain necklace Ash made for herself!
Kanch and i ordered one from her pronto.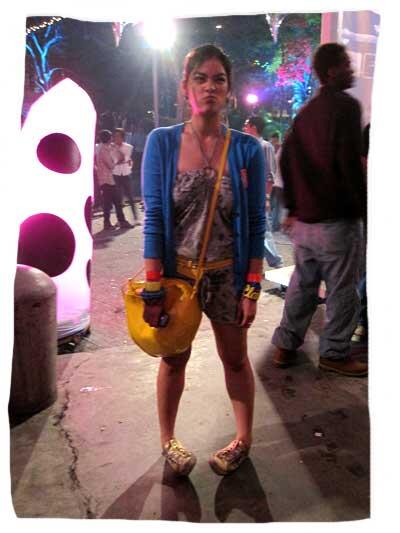 ClaudiaOnCrack scowling cos i made her take pictures of people for TiC.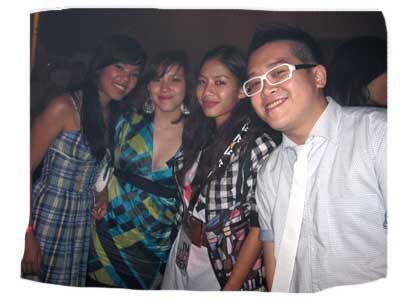 DidiBuli, SarChan, SueOKToAlcoAnn, KinkyPugKevin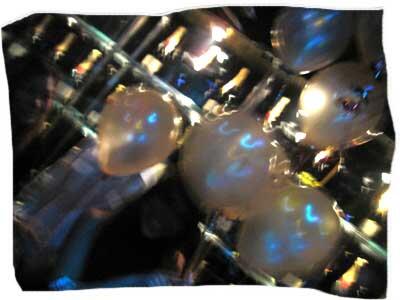 Balloons in Aristo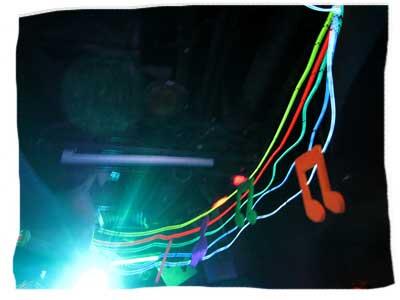 Musical notes in Barsonic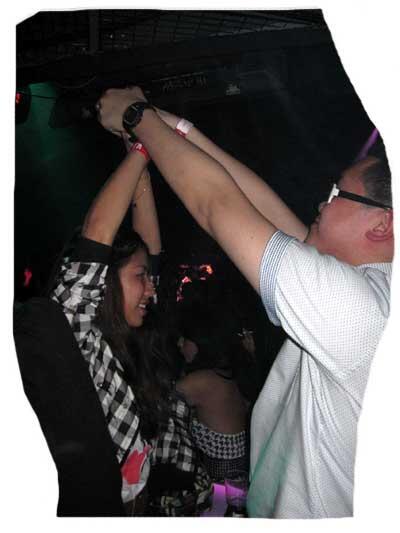 Don't. Ask. Me. What. They're. Doing.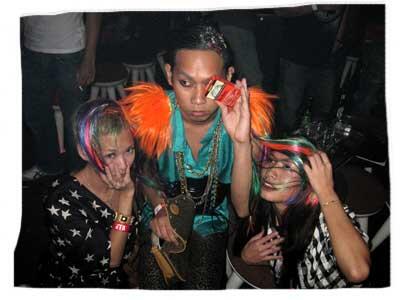 me, MaintainMing, SueOKToAlcoAnn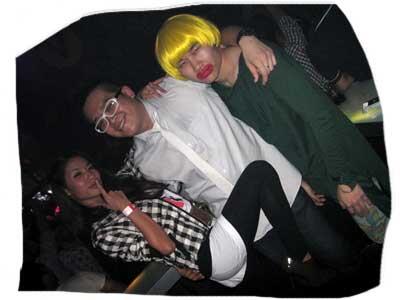 VincentPaulYongTheClown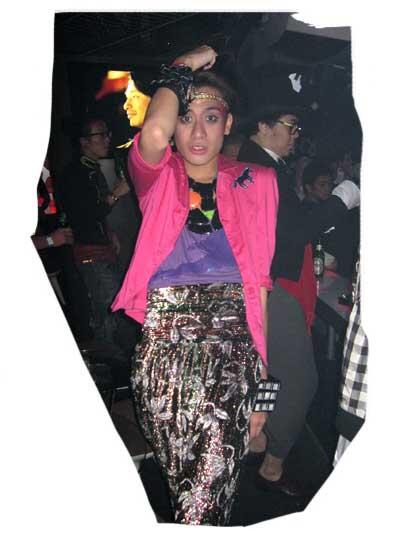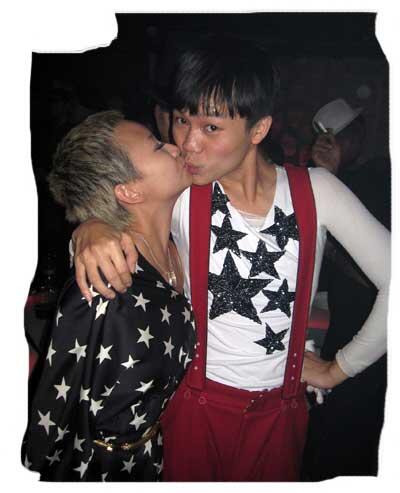 LilMissCris and i – Startastic!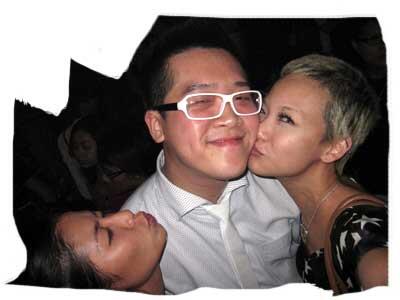 Loving the Wookookoo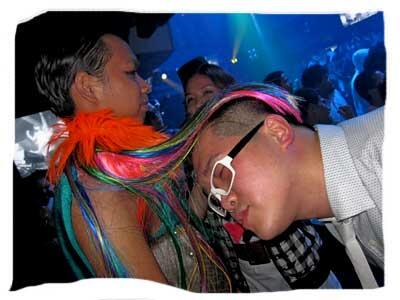 Loving MaintainMing's shoulder piece.