Our skin is subjected to an onslaught of outdoor and indoor pollution that threatens its natural balance, causing complexion to lose radiance, and age more quickly. Maybe it's age, maybe it's vices, whatever it is, i do feel my skin getting thinner and less plump than before #hellomid30s
Studies show links between pollutants, free radicals, inflammation and premature aging – all similar themes that have been coming up in books i've been reading.
Let's be real, not many of us are going to drastically change our preferred lifestyles (i doubt i'll ever give up that glass of red wine) but what we can do is take baby steps leading us to better well-being. That includes the movement we partake in, food we put into our bodies, the thoughts we think, and the products we allow to touch our skin.
My favourite skincare products come from a few main categories – organic, Swiss, or Japanese. That just seems to be a recurring pattern i've noticed of my selections in the past few years.
La Colline is a brand i'm very familiar with- having spotted a spa of theirs while traipsing around London, reviewed the products (with top marks) for the Harper's BAZAAR Beauty Awards, then loved it so much i bought them as Christmas gifts, before doing some PR work for them in KL via Sasa Malaysia in 2016.
Last week, KBF did the PR + influencer engagement for La Colline again, this time for the launch of NativAge, the brand's most recent anti-aging breakthrough that revives cellular tissue.
The event was hosted by La Colline and Sasa Malaysia at Tanzini, the swanky sky restaurant in GTower.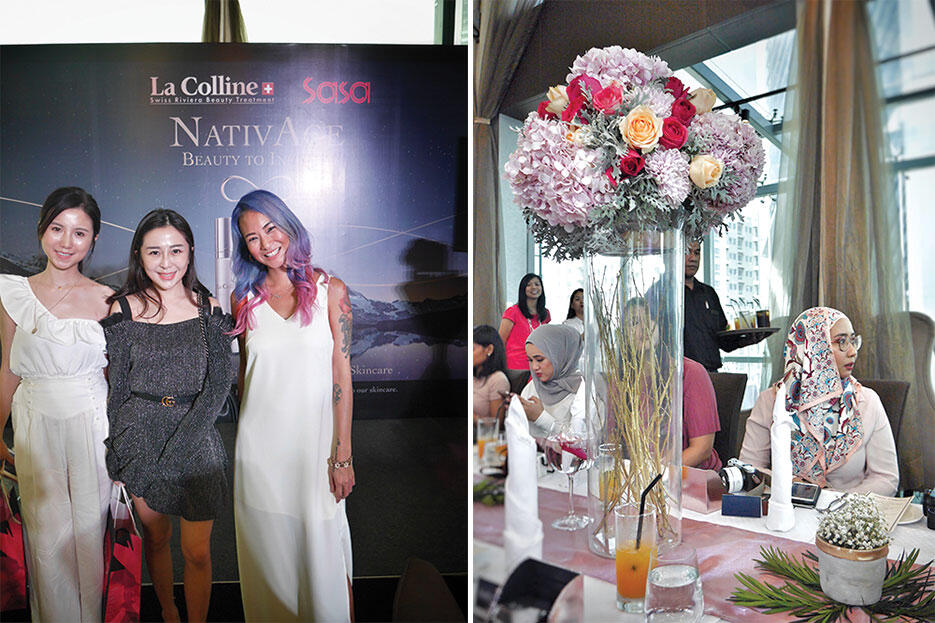 L: Isabelle Lee, Dior Yaw, and i (my Bali tan is still holding strong from a month back!)
R: I told Aida Sue that her hijab matched the flowers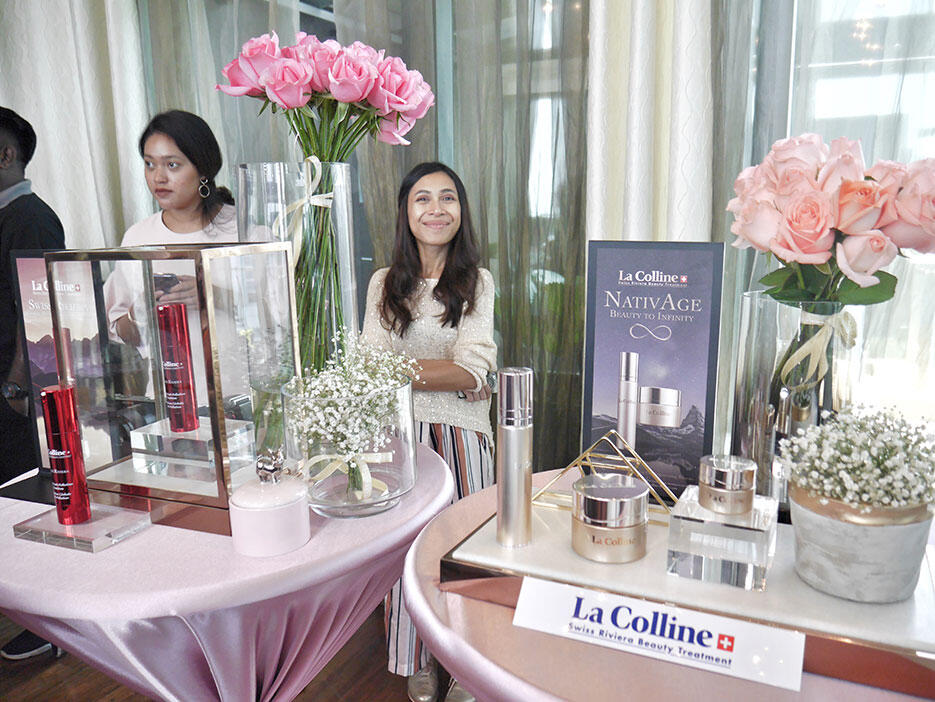 Hello cute #KinkyBlueFairyTeam !
To right of picture is the new La Colline NativAge range being launched:- NativAge Le Sérum (RM2,199); NativAge La Crème (RM1,949); and NativAge La Crème Contour des Yeux (RM1,399).
Considering themselves a young brand at 20 years, La Colline has succeeded in providing the best Swiss premium skincare, thanks to their unique bio-technological active ingredients and the craftsmanship of complex formulations.
Derived in the land which celebrates well-being (mostly in the form of air quality, diversity, beautiful landscapes, health, and clean + secure environment); Switzerland is home to the La Colline PhD Fellowship at University Hospital of Zurich, whose sole commitment is to bring meaning to skincare by ensuring a significant progress in skincare breakthroughs.
Many years of research resulted in combining formulations like their Cell Impulse (a blend of Swiss extracts), Polluban Complex (high-performance active ingredients), CMAge® Complex (boost cellular metabolism), and Cell Life Extender. The two latter formulas are the main components that create the ultra-effective action called Eco-Regeneration, that is present in the latest NativAge range.
CMAge® Complex + Cell Life Extender = Cellular Eco-Regeneration
Their Cell Life Extender formula is an exceptional active ingredient that neutralizes free radicals (naughty molecules that are one of main causes of cutaneous aging) and transforms them into water and oxygen! Cell Life Extender has the capacity to regenerate itself, and as long as it's present in the epidermis, continues its antioxidant function indefinitely. At the end of each transformation, it returns to its initial state, and starts a new cycle. It cannot be altered, broken down, even when exposed to UV; doesn't interact with natural body substances; and only affects free radicals.
La Colline's CMAge® Complex is product of the latest scientific discoveries on cellular metabolism, and the cornerstone of all La Colline formulas. It's main characteristics are:
Oxygenation Activator:- bioactive complex is combined with micro-algae to increase oxygenation and stimulate the mitochondria and boost protein synthesis.
Moisturizing Agent:- hyaluronic acid bolsters and preserves cutaneous hydration.
Protective Factor:- complex of ceramides melt into natural lipid barrier of epidermis to repair and strengthen it.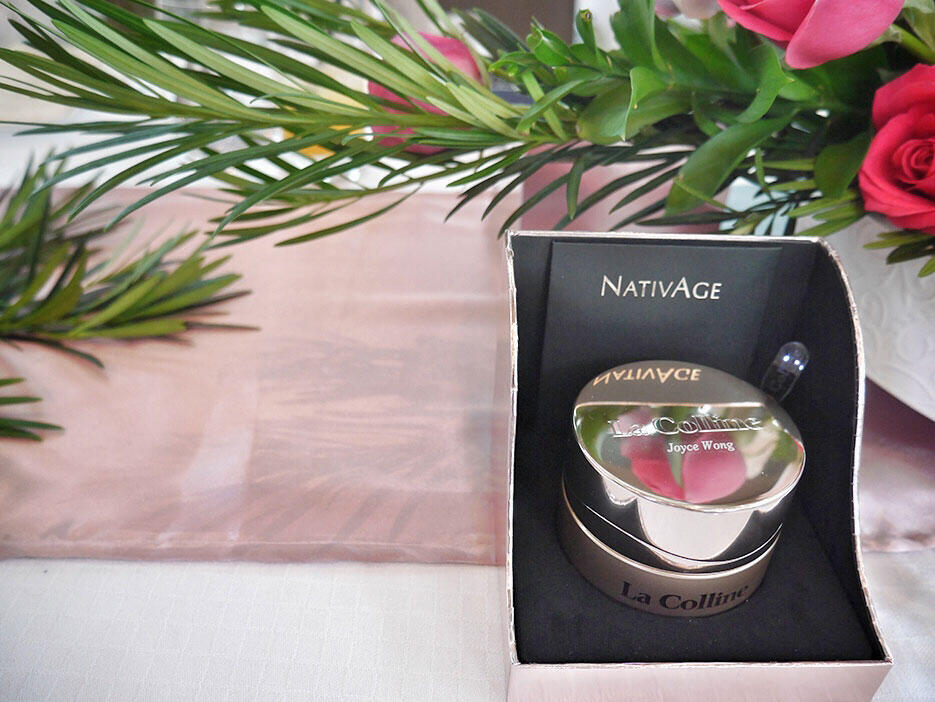 Check out my personalized La Colline NativAge La Crème! ?
I've been using it regularly since i received it, and love its luxurious texture with hints of citrusy mandarin and woody warmth. It comes encased in an elegant pink-tinged gold lacquered glass jar with a mirror-finish cap.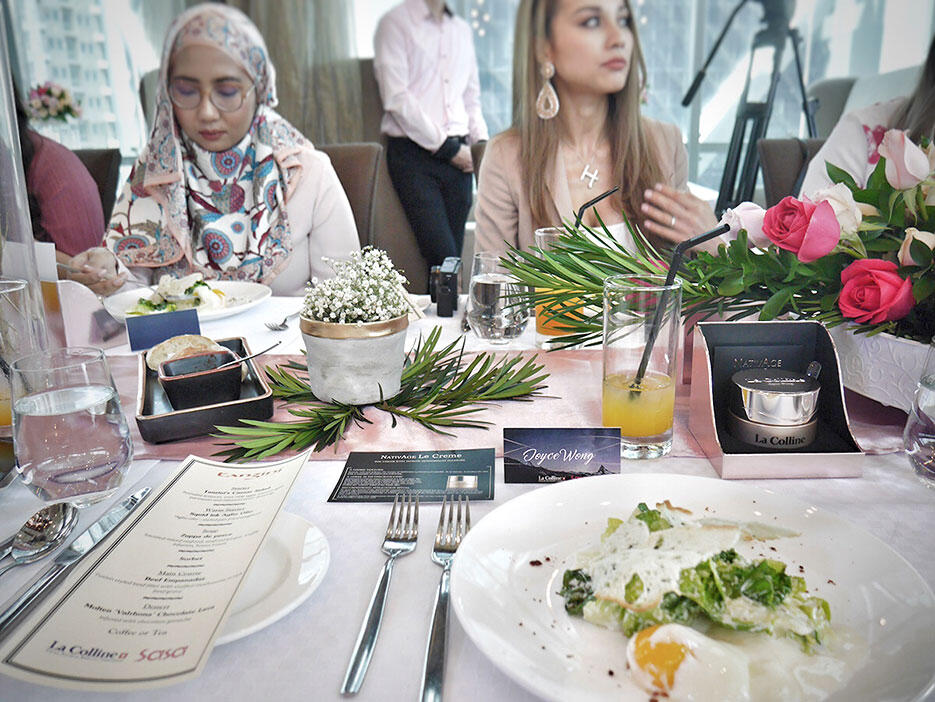 My starter of Tanzini's Caeser Salad with sous-vide egg ?
Across me was Hannah Tan, check out her branded bling ✨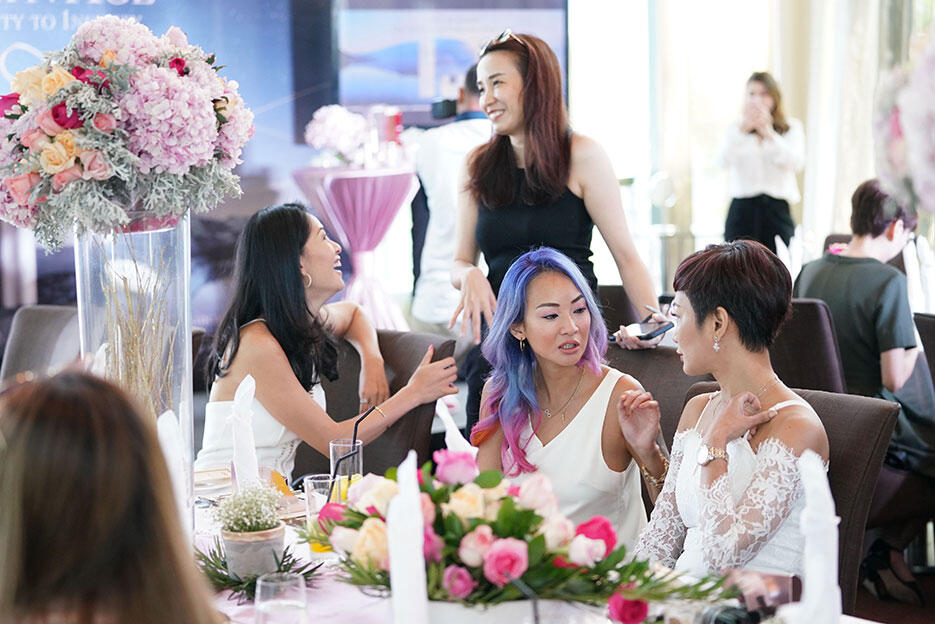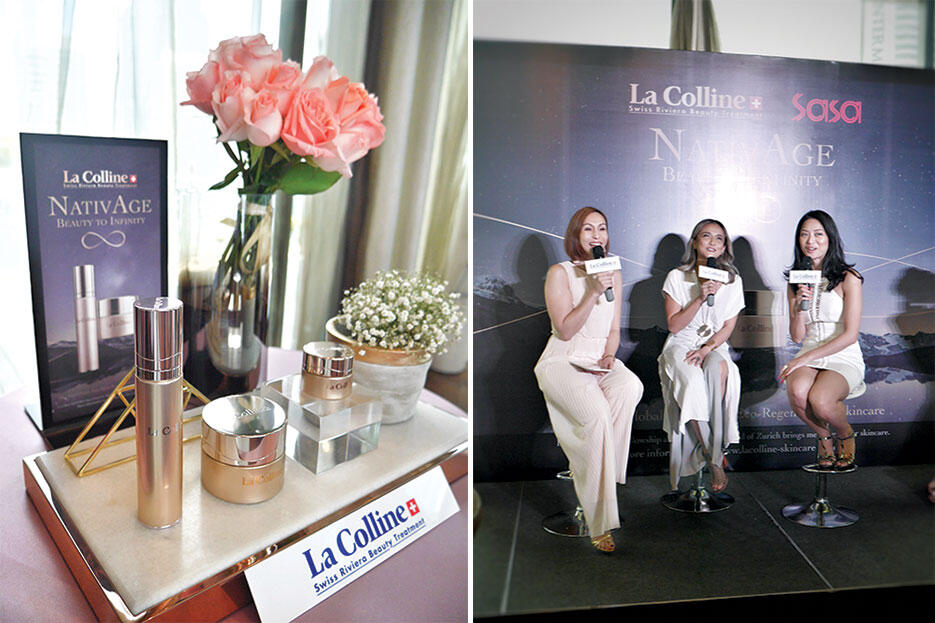 Belinda Chee was emcee, and went on stage to talk about the NativAge range with Sazzy Falak and Sarah Lian, who'd both got a sneak week to use the whole range pre-event. Lucky them!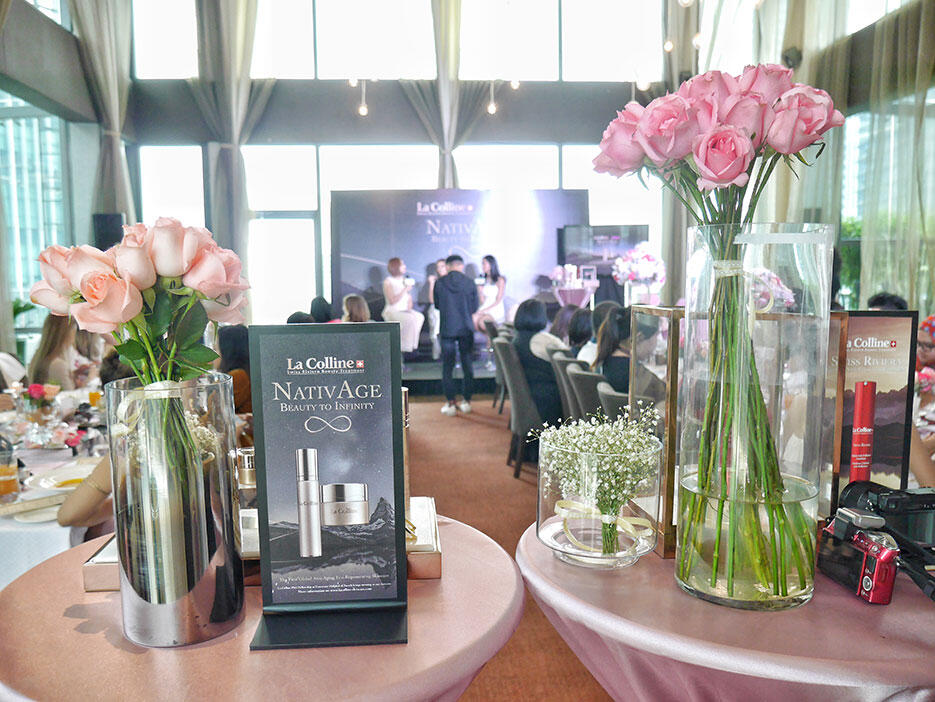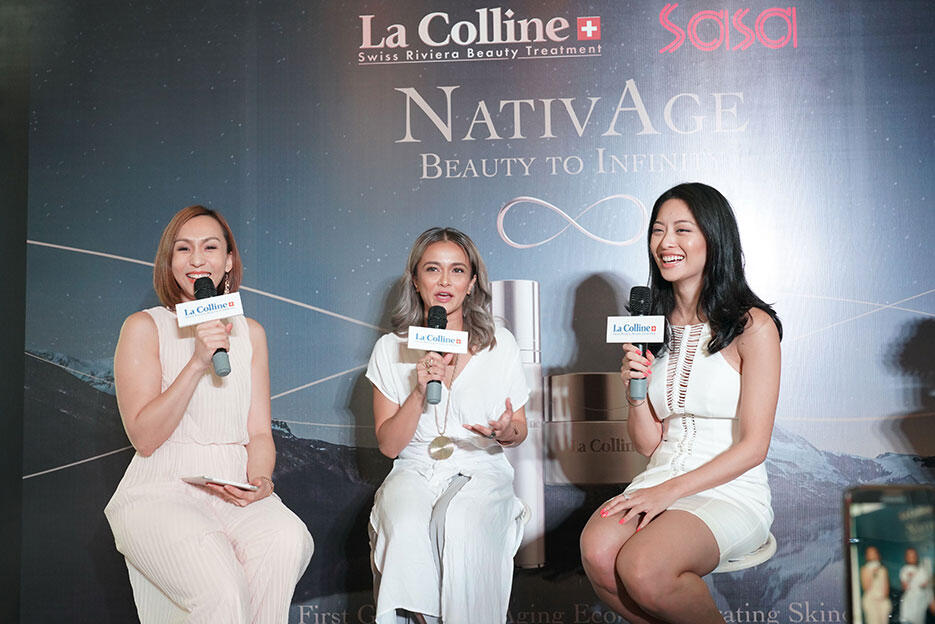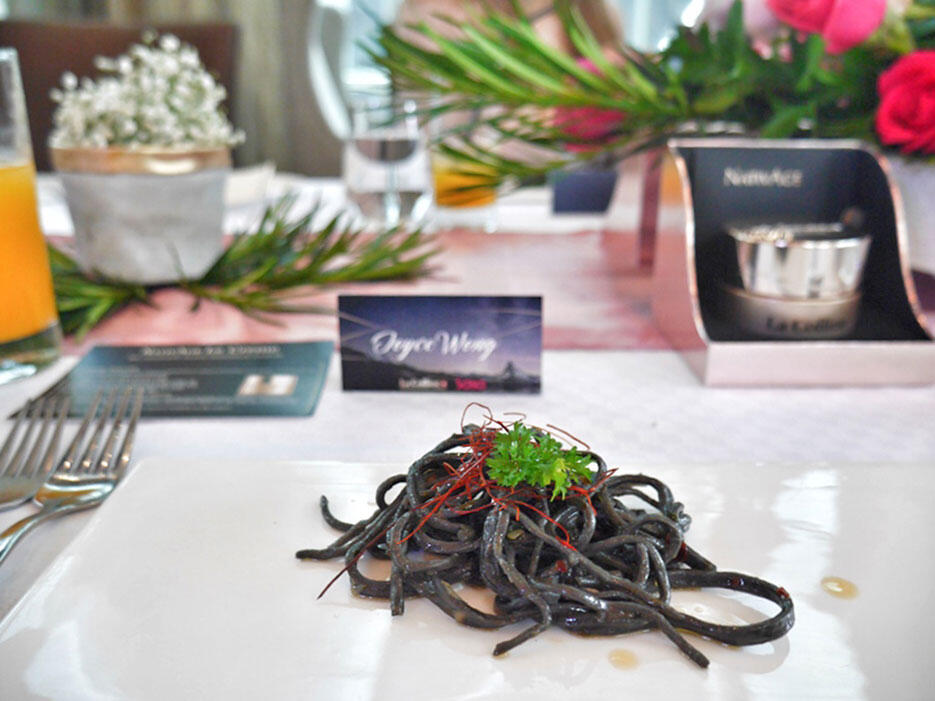 Nibbling squid ink aglio olio throughout the presentation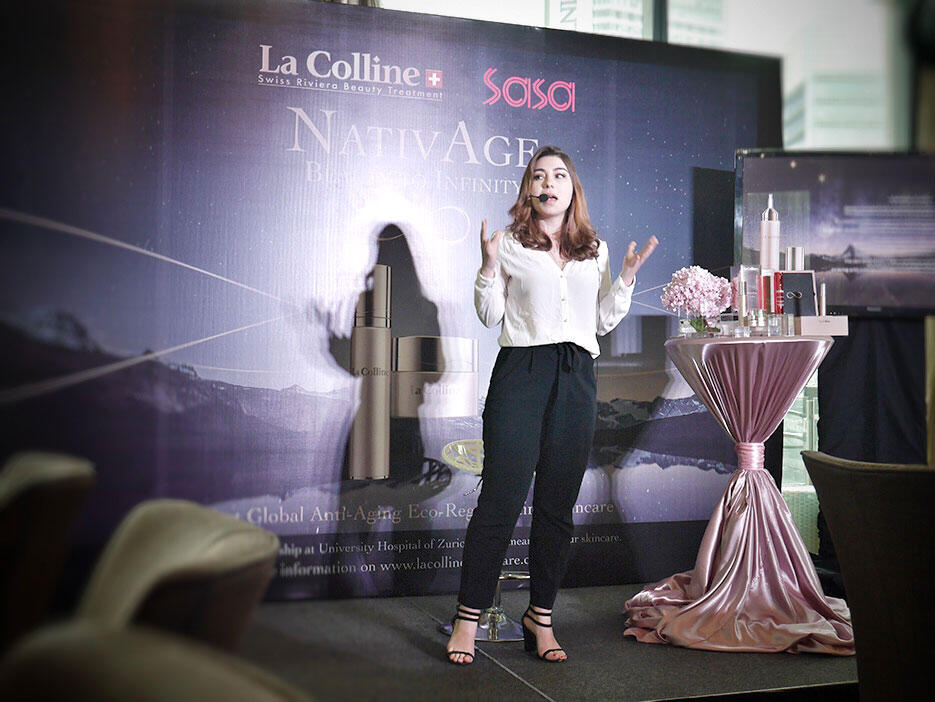 Jessica Ecolasse, La Colline International Trainer & Retail Developer, went on stage to talk about the range and demonstrate the most efficient way to apply the cream.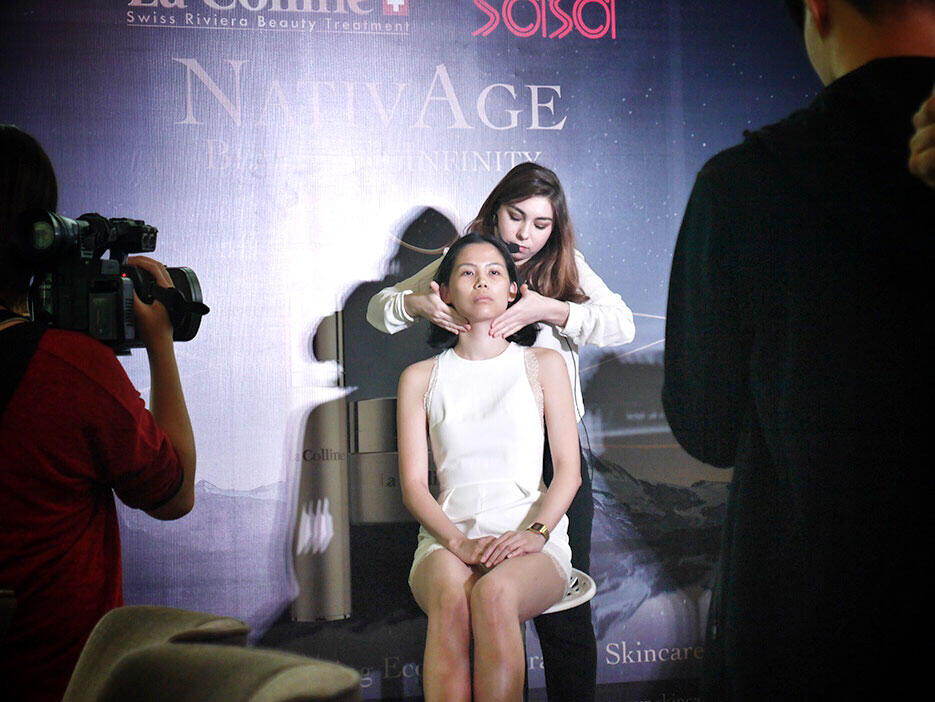 Watching her made me whisper to my table comrades: "I love face massages and she's making me feel like having one now!"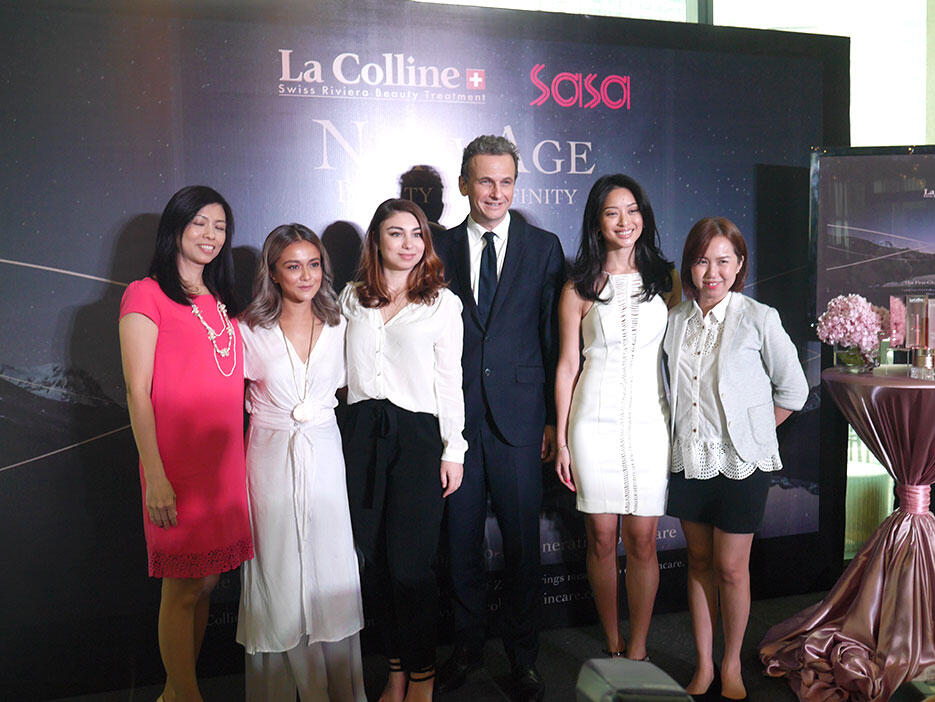 L-R: Yvonne Tong of Sasa Malaysia; Sazzy Falak; Jessica Ecolasse; Ghislain Pfersdorff, CEO of La Colline; Sarah Lian; and Chloe Lim, Regional Brand Director of Sasa Malaysia.

Delicious seafood bisque with truffle infusion, and #superbabe Hannah Tan. We've known each other for manyyyy years and so good having an excuse to catch up at events as such! One of the sweetest and nicest people, you'd wanna keep her in a tiny box as your lucky charm.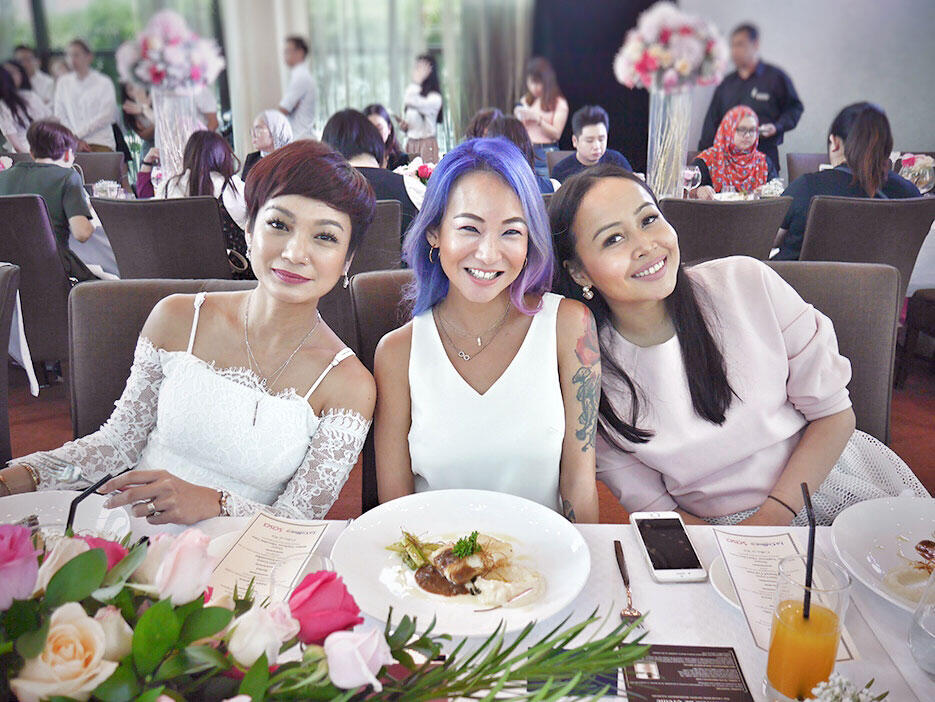 Singer and yoga girlboss Atilia (she told me she has 11x YogaOneThatIWant studios now and i was like 'wahhhh!'); me; and Dahlia Nadirah, girlboss of Solek Cosmetics and recently debuted their nail colour collection Kilat.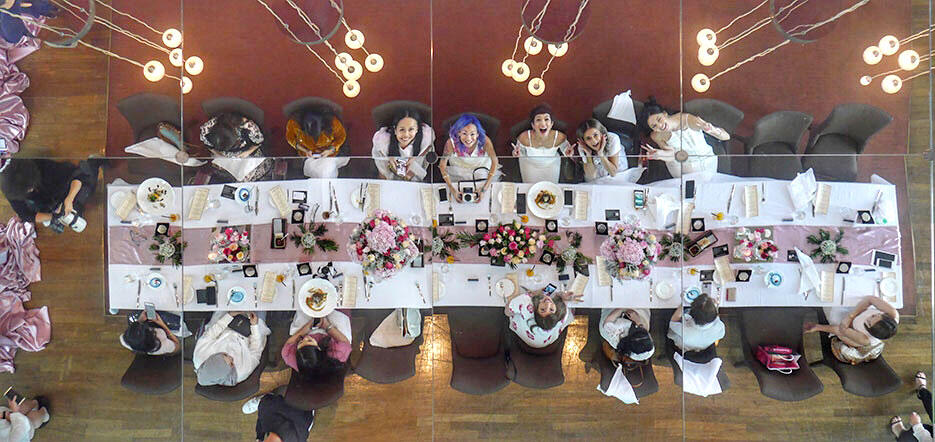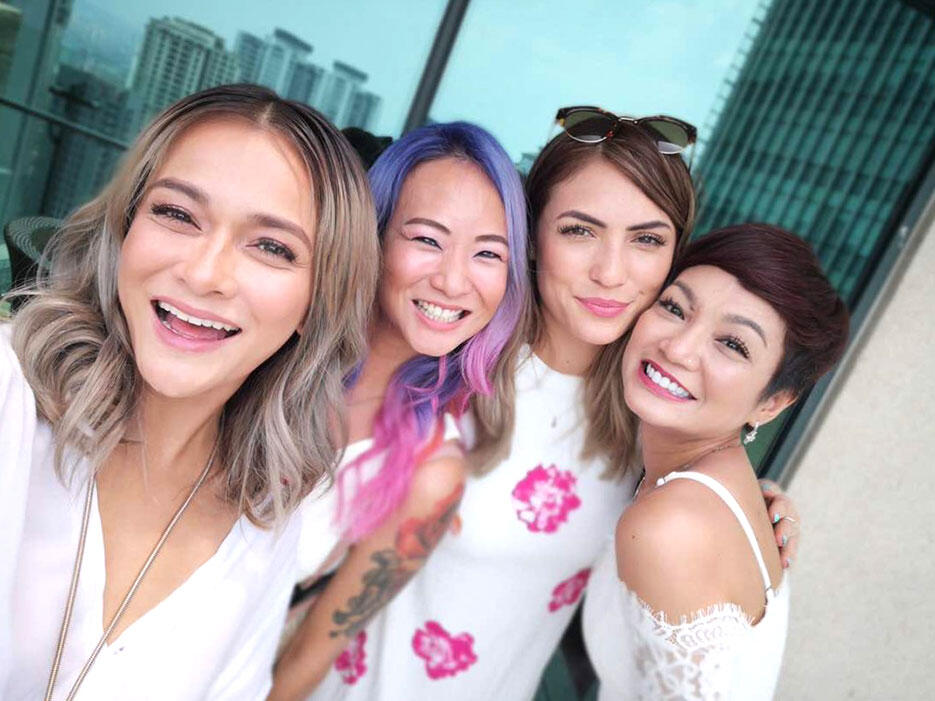 Sazzy, me, Patrica K, and Atilia  ??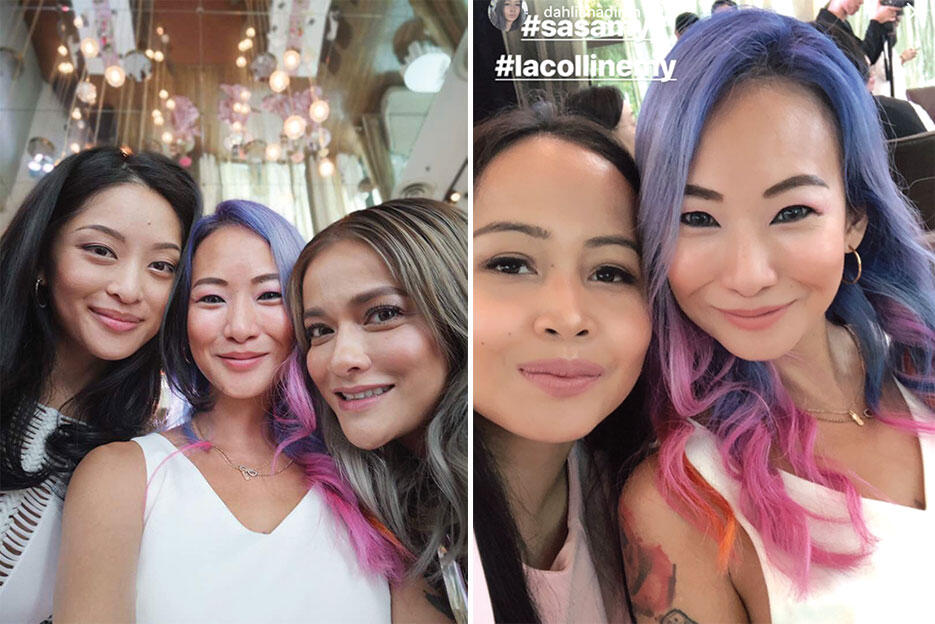 Sarah + me + Sazzy; ? Dahlia + i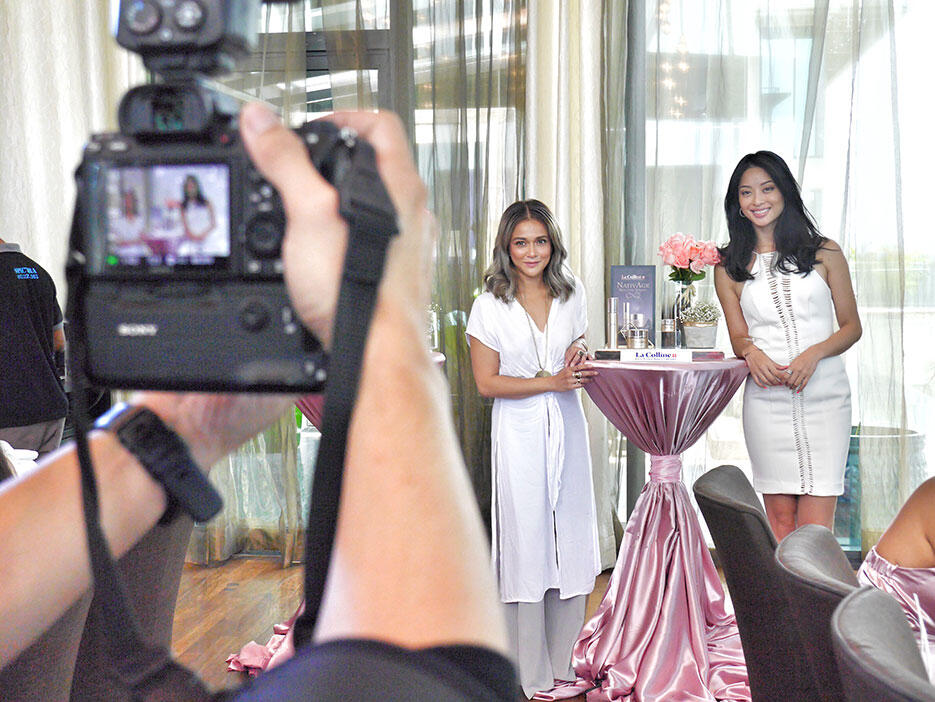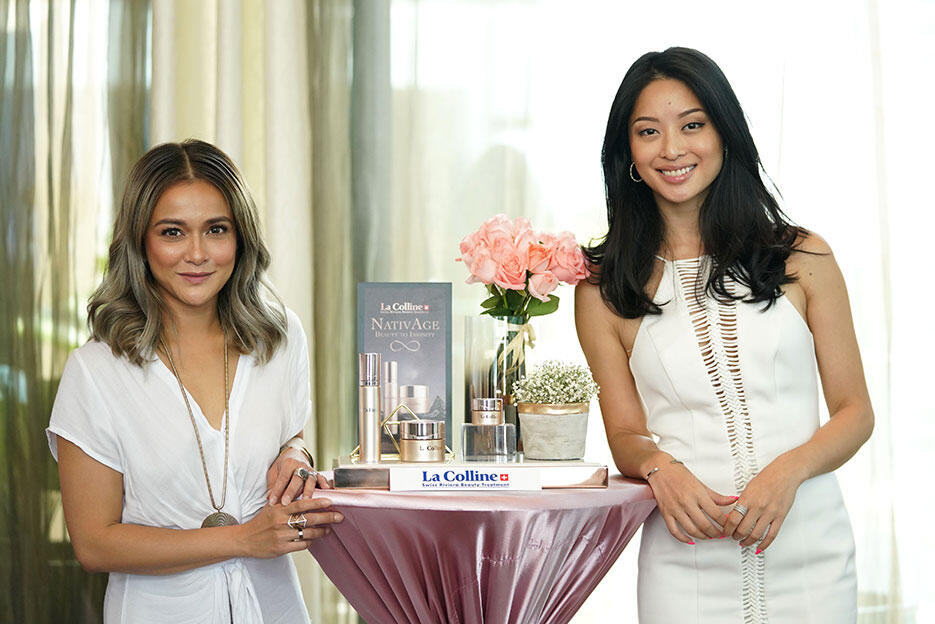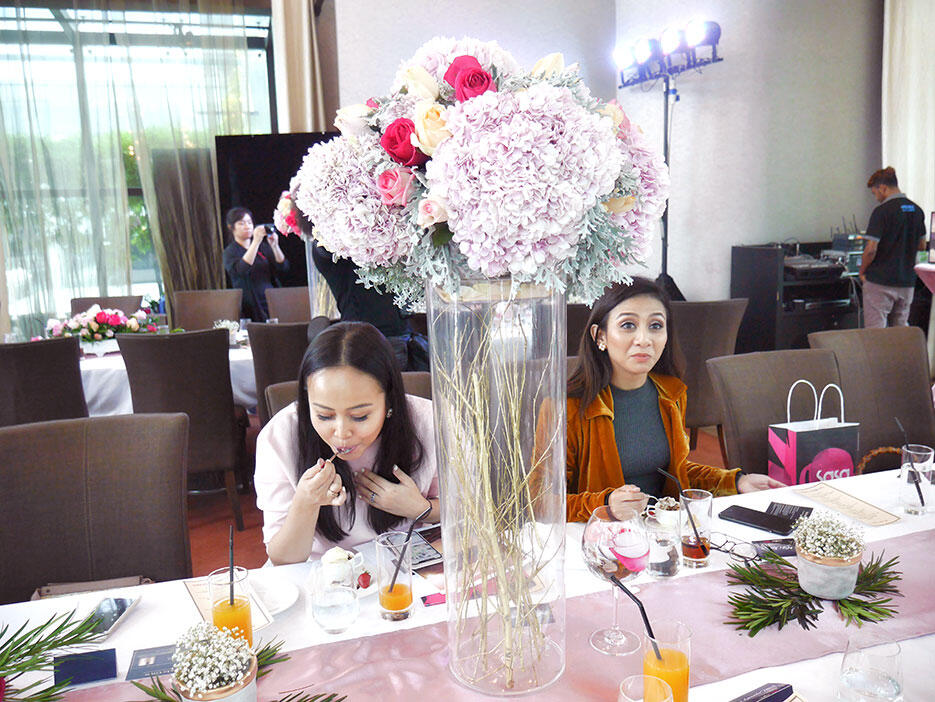 Dahlia & Cik Manggis last ones sitting… for dessert #dontkillme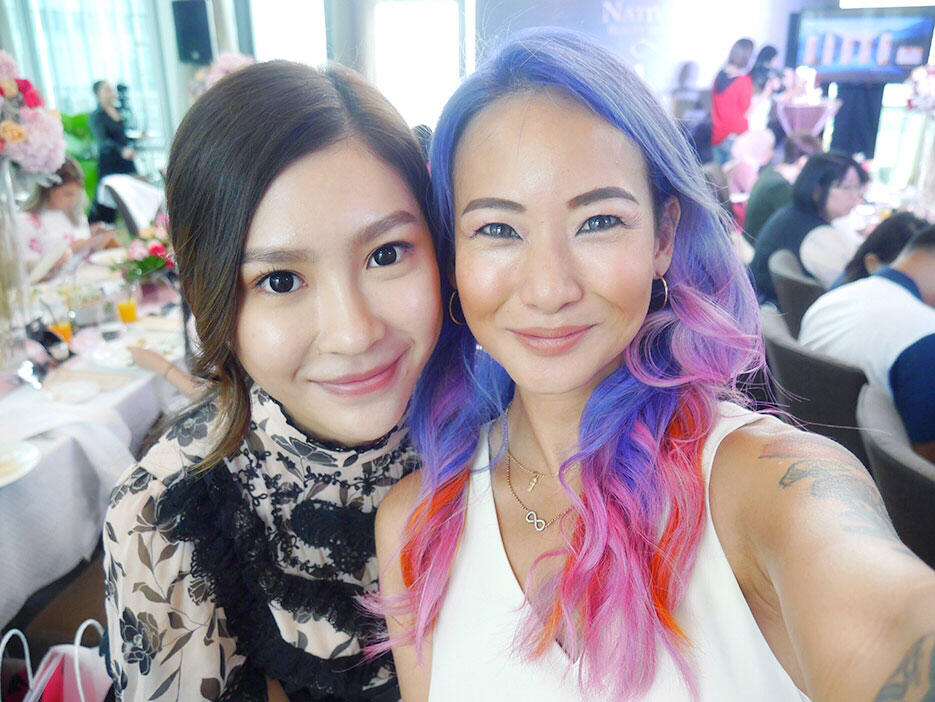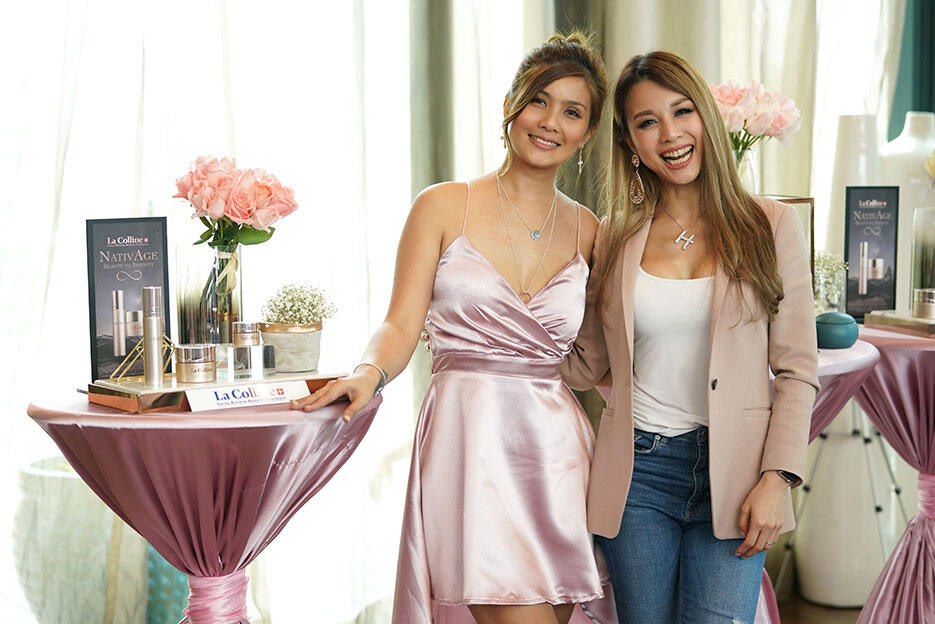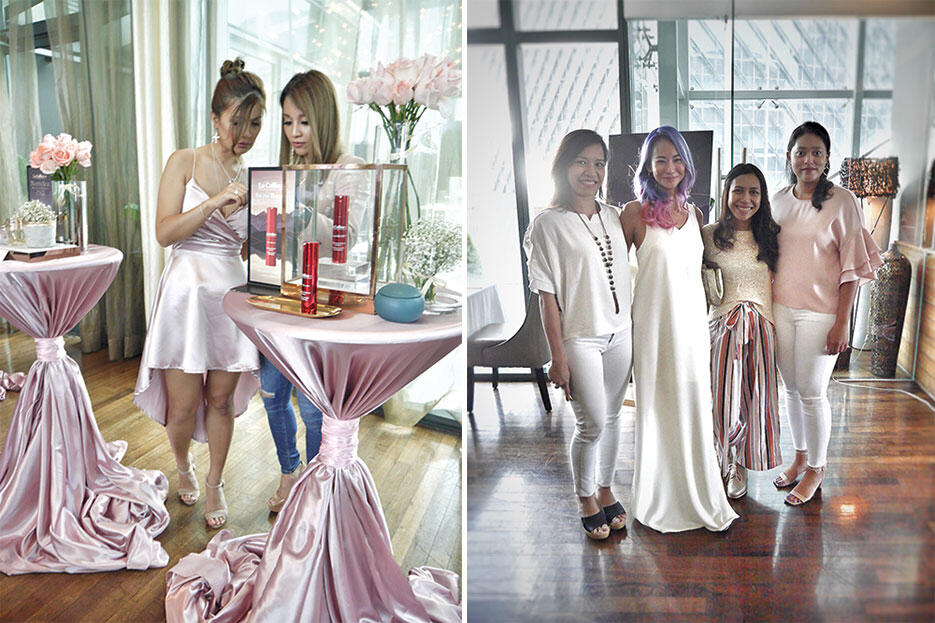 L: My first time meeting Adeline Tsen, she's working on her pix with Hannah.
R: I'm so glad i got a pic with my team before things got real busy! Brianne, me, Baby, and Dayana!
It was officially Baby's last day with KBF… and an event to mark the end of her 3-year-3-month tenure with me… ? I'm relived there was no crying at the event. I guess we'll cry later before she leaves the country for real.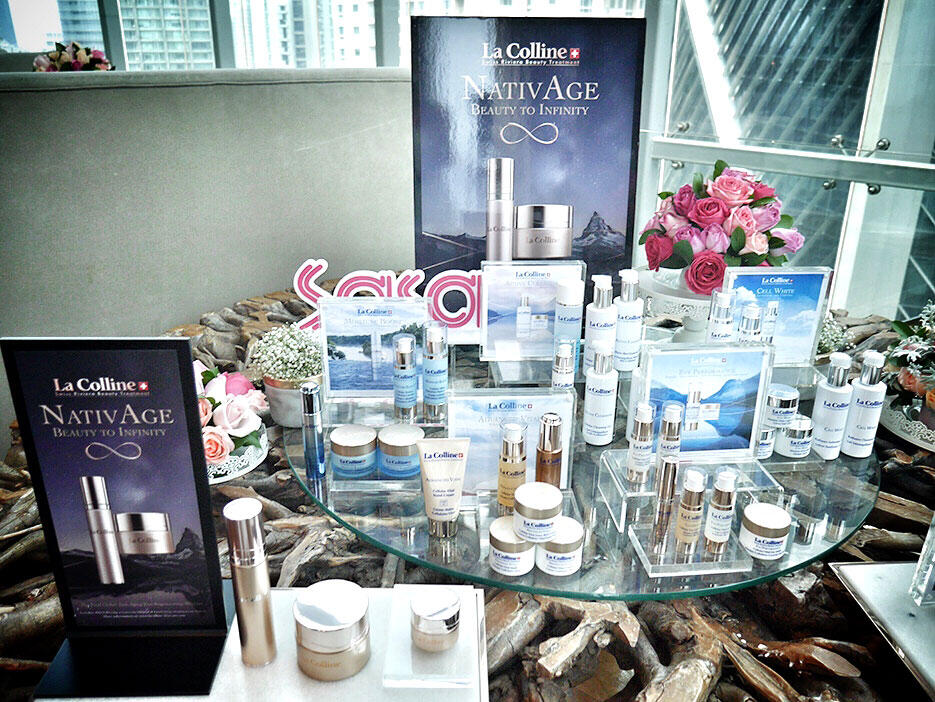 La Colline NativAge is available in selected Sasa Malaysia stores nationwide ?
Website: sasamy.com.my
FB: facebook.com/sasamalaysia
IG: @sasamalaysia
Thanks to Weng Kit from Sasa for getting this ootd shot of me before i left the venue, totally didn't get one during all the buzz!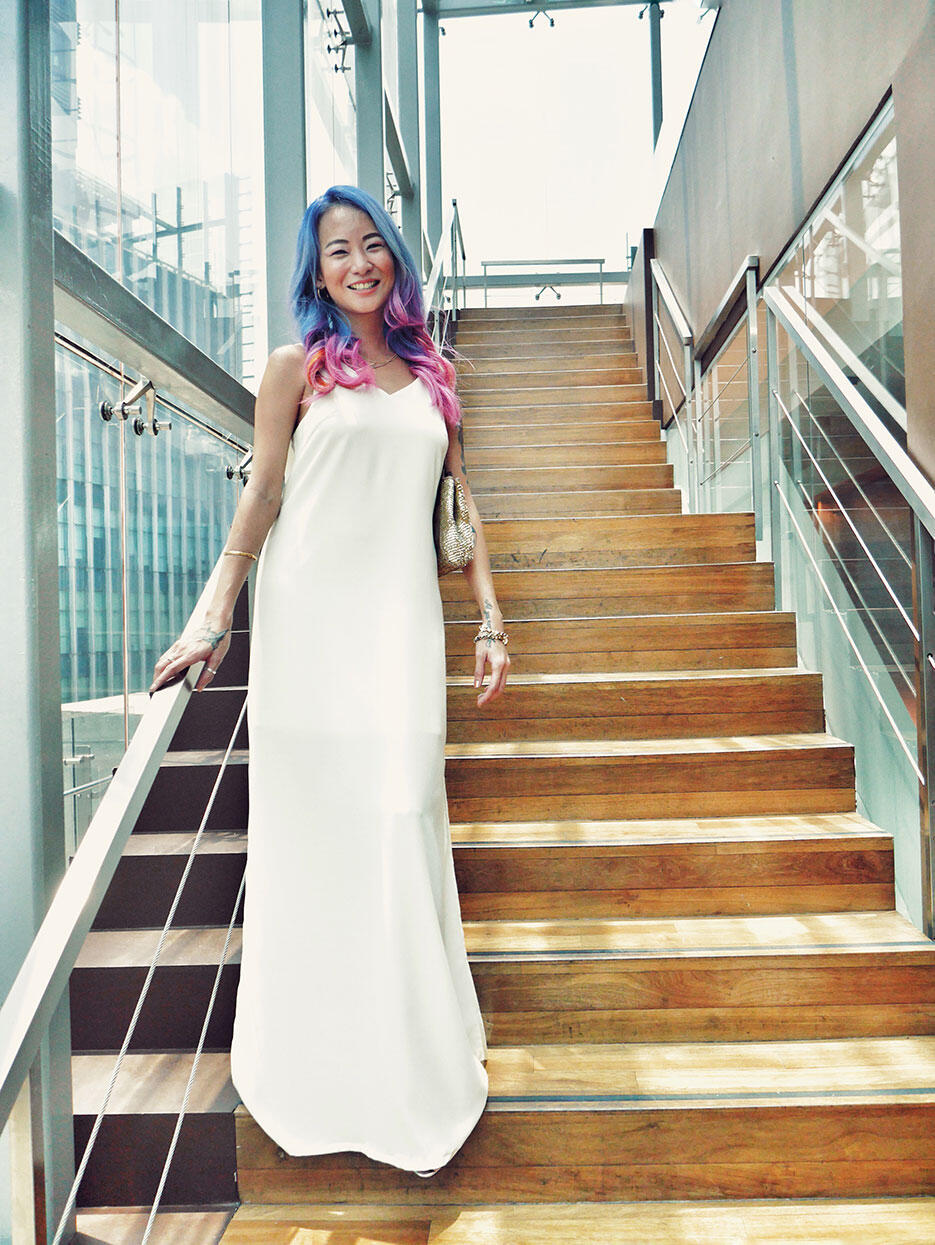 Dress from Love, Bonito  ?