As you may or may not know, DIDA Cosmetics is a local company founded by two beautiful friends, Tengku Chanela Jamidah and Didie Nasir. In conjunction with their first anniversary as a cosmetics line, they will be having a party-styled market called La DIDA happening this weekend.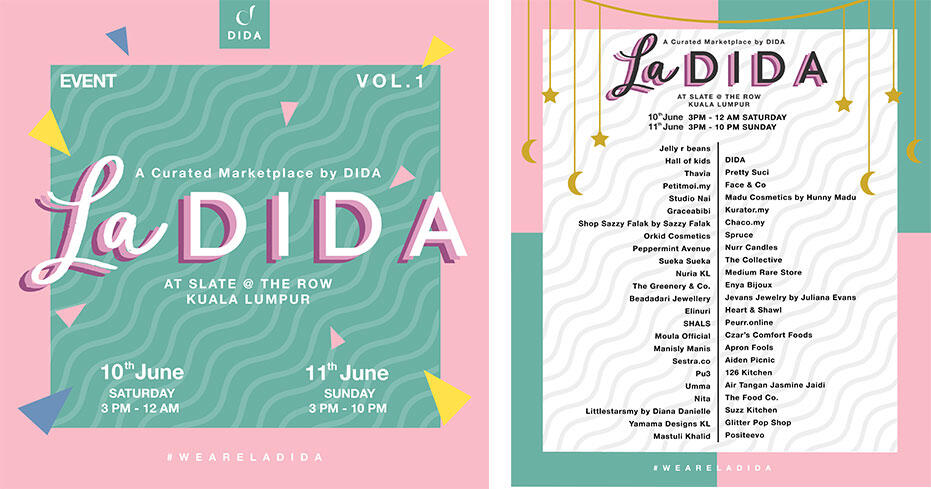 The La DIDA event will be featuring a specially-curated and handpicked list of vendors such as THAVIA, UMMA, NITA, SUEKA SUEKA, SHALS, KURATOR and MEDIUM RARE STORE to name a few. The ladies at DIDA started this event as a platform for local brands to showcase their products creating an installation-based experiential retail environment with games and activities to match. This event will be the first in a series, La DIDA Volume 1.
Look forward to fashion, music, arts, good food and promoting a healthy and positive lifestyle! They believe that all Malaysians should be given a platform to showcase their products and their goal is to create a memorable event.
With more than 30 participating vendors, even if you don't go home with a new Raya outfit or piece of art, you will most definitely leave with a new impression of what it means to shop at La DIDA. There will be tons of activities and prizes to be won.
Speaking of Thavia, I also wanted to share that Joyce had the chance to attend an exclusive event for their newest collection, The Feminist Theory, held at Bowery Publika. Their collection consists of an array of muted hues such as blue, blush and tan. Ruffles were also introduced in this collection for a more feminine aesthetic.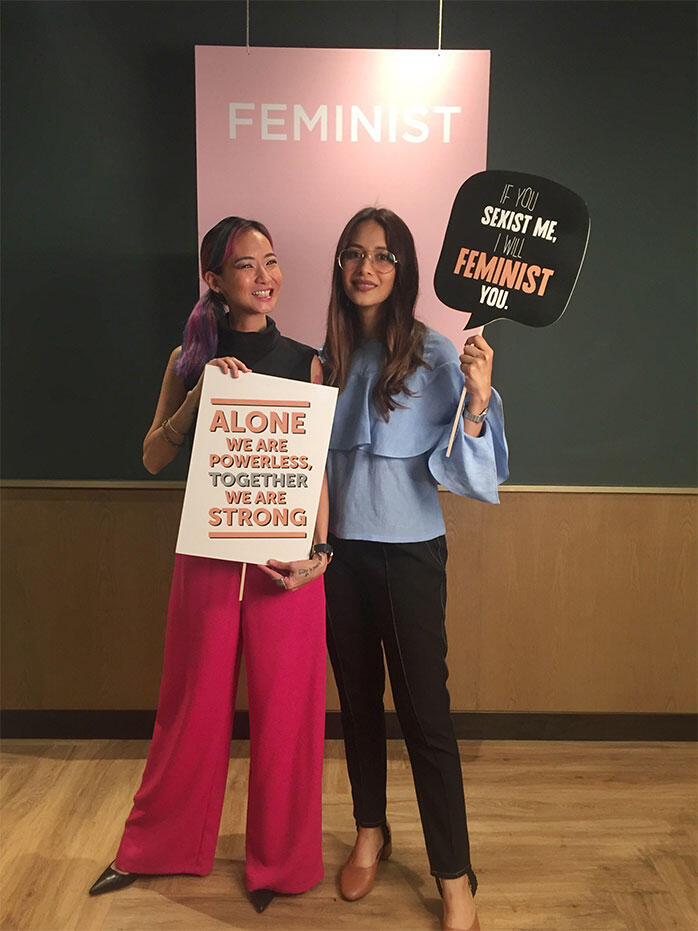 Joyce & Jamidah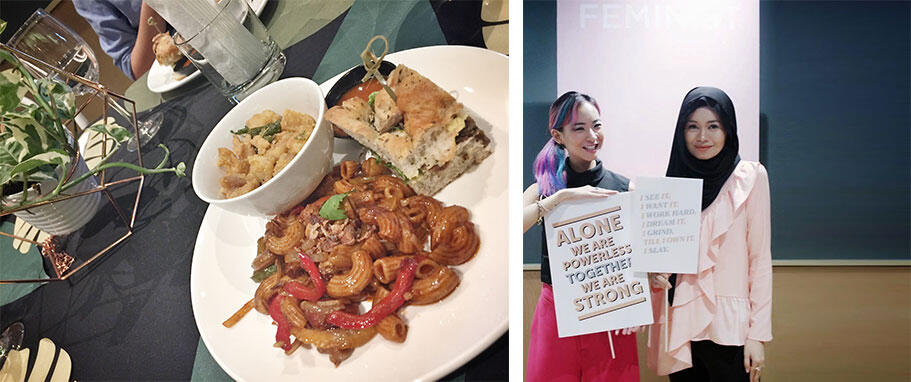 Joyce with Raja Nadia Sabrina, check out her label Aere (sold on Fashion Valet).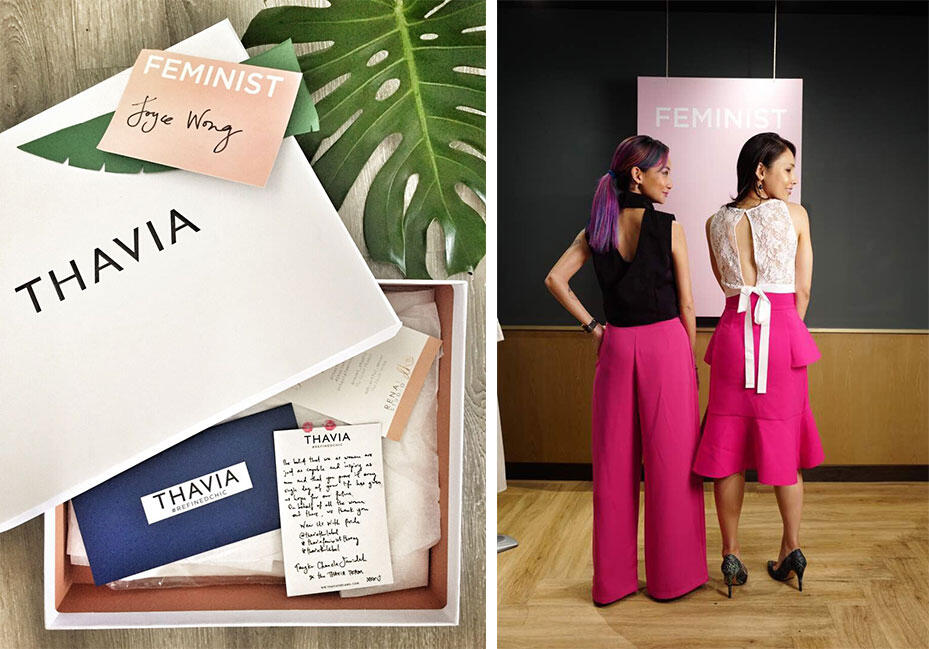 Joyce with Aneesha of Bowery Group.