Last weekend i popped by Malaysia Fashion Week to explore the exhibition which served as a trade area for designers to show off their wares to potential buyers, and caught a few shows, including Zang Toi's.
Zang Toi is a brandname i've associated with fashion since the 90s, having being one of the first Malaysian names to make a name for itself in NYC before the end of the millennium. Its bridge line, Toi – The Dressmaker; celebrates Hollywood glamour and charm with exquisite tailoring, classic styles with a sexy twist, and mixes of fabrics and palettes- all contained within a signature body hugging suit.
For the first time, the internationally acclaimed Malaysian designer label collaborated with an equal in the world of digital imaging and printing solutions – Epson Malaysia. The duo came together to create six looks featuring special wayang kulit designs made with taffeta fabric that was digitally printed by Epson's SureColour digital dye-sublimation textile printers, which Zang Toi's dedicated team custom-created.
Presenting for the first time at Malaysia Fashion Week, Toi – The Dressmaker collection for Spring/Summer 2017 took inspiration from the Zang Toi New York Spring Summer 1990 Collection in a desire to bring back Malaysian heritage. The 18-look collection showed off power suits for day, and cocktail + evening pieces (using the Epson digital prints) for night.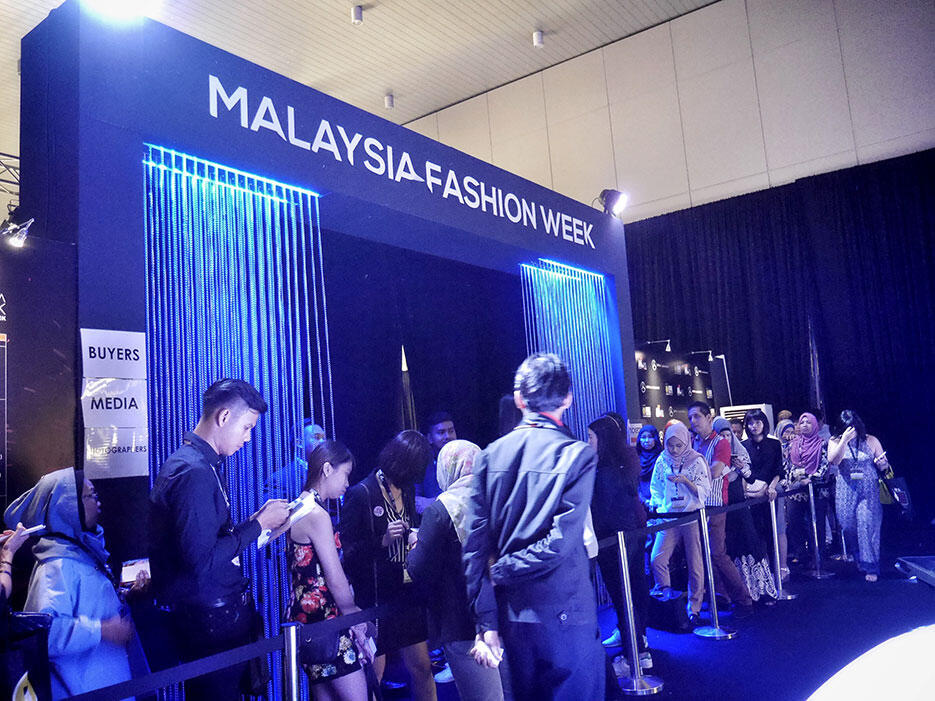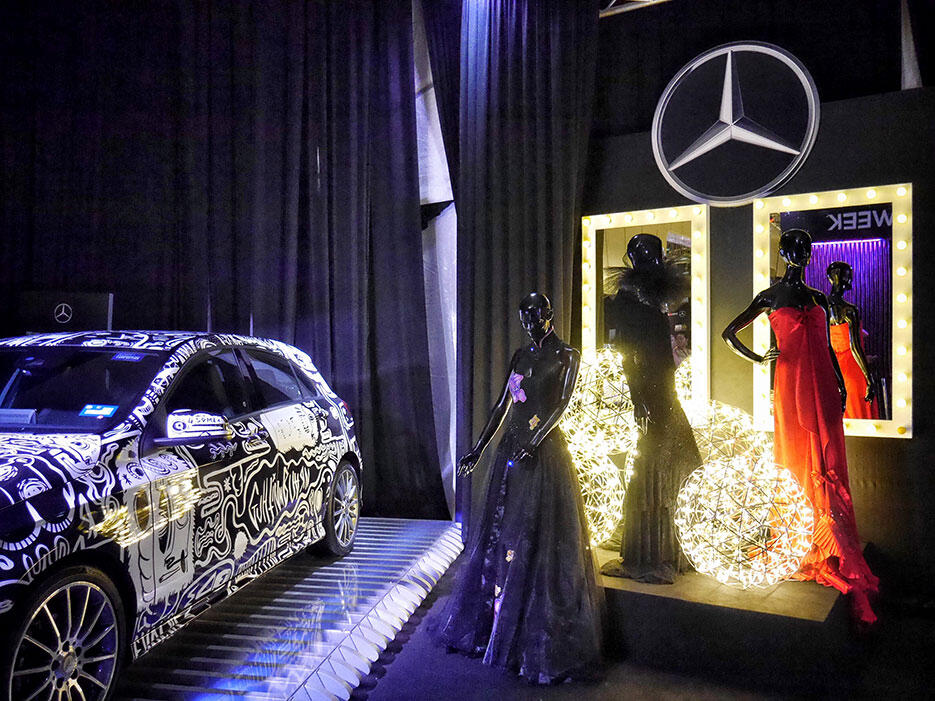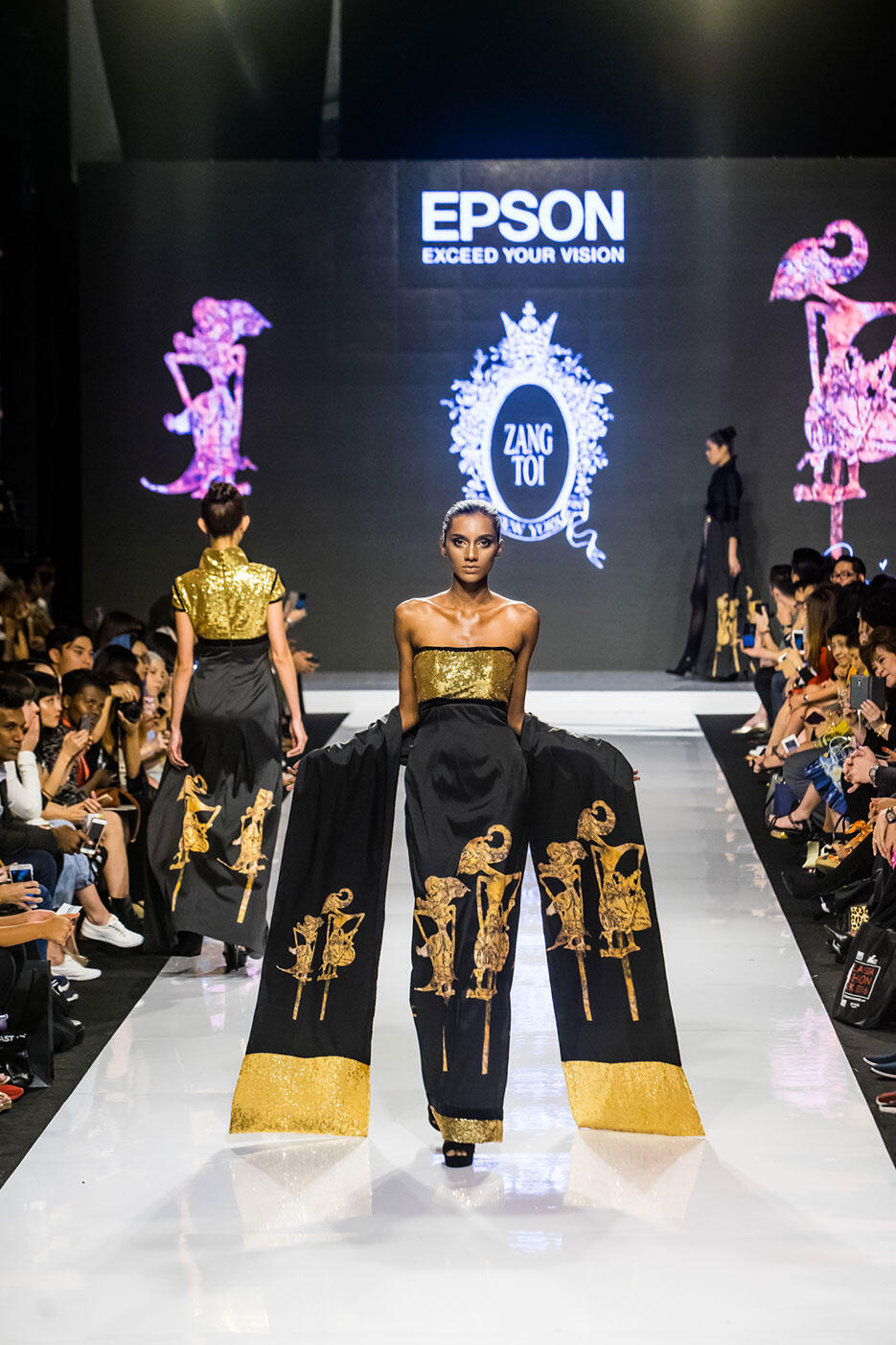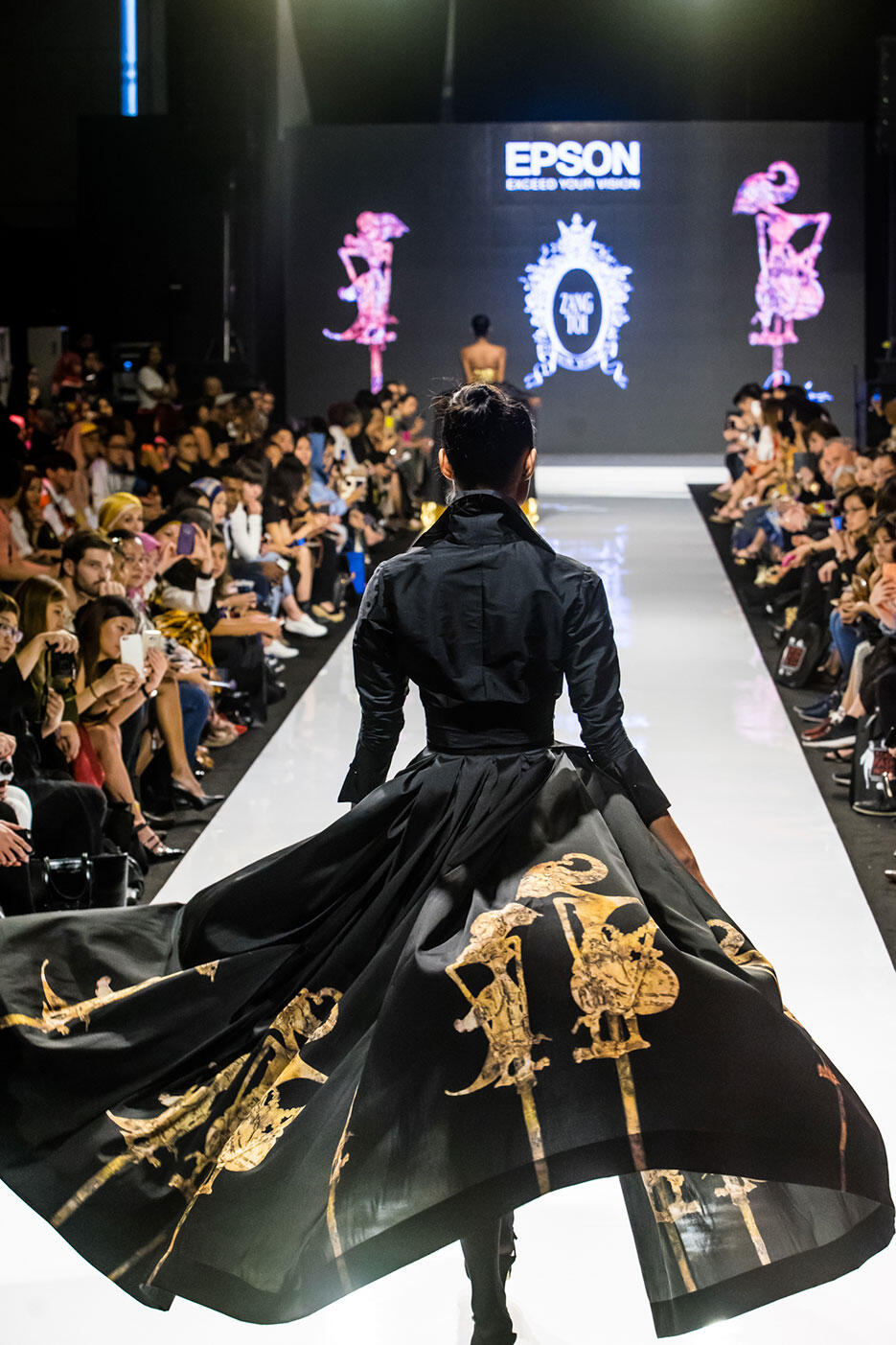 "This is the digital era and we need to keep up with the current trends in technology especially for fashion. Trend, technology and fashion work hand in hand. This collaboration with Epson will stand for unrivaled glam and unrelenting approach to perfection and craftsmanship. Fun with technology has never been more fashionable," shared Zang Toi.
"I think that the high quality digital textile printing will ultimately replace the silk screen printing for the mass market. Working with the Epson digital textile printer was truly exciting. It's just amazing that the machine uses the silk screen technique but works more like a photocopy machine. I will definitely consider digital textile printing for my future work. Based on my experience, it complements the fashion industry and hopefully will eventually cater to the couture market too."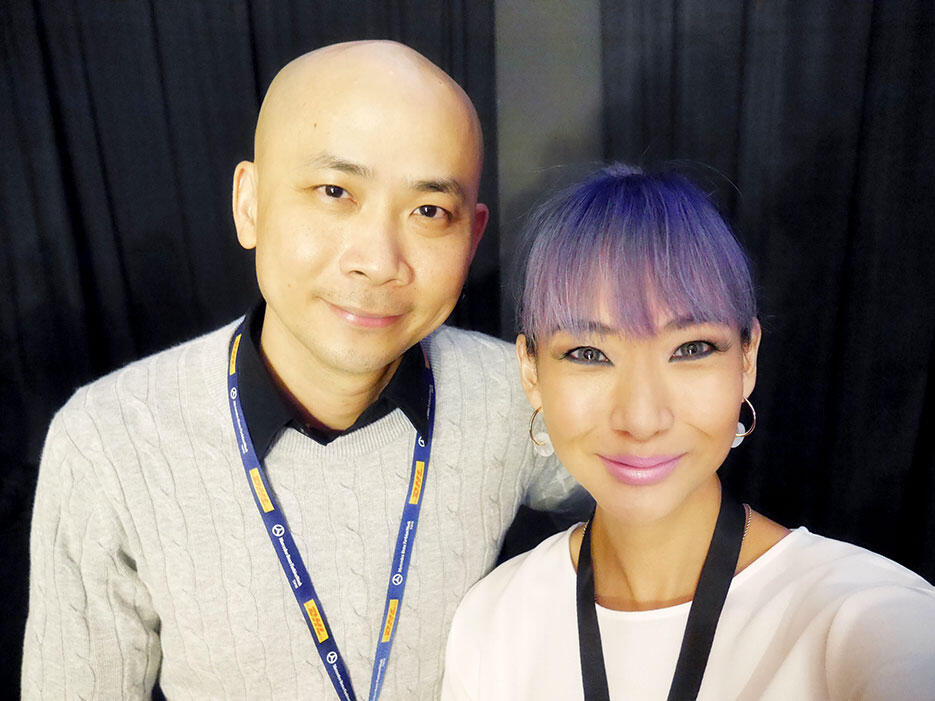 Bumped into Andy Kho, whom i played photography assistant to back in 2006..! I think i was his first intern 😀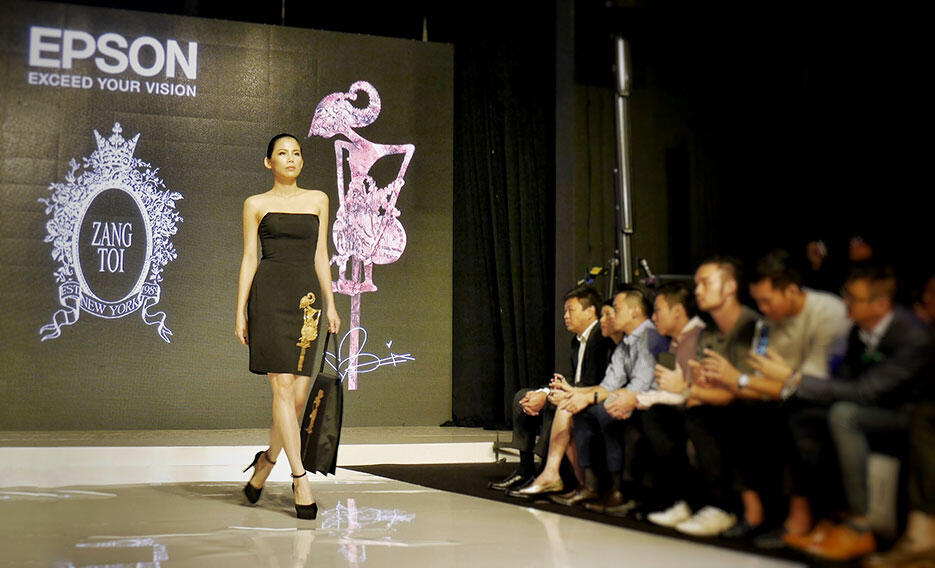 The show started with a cute fitted black number with matching bag featuring the wayang kulit print.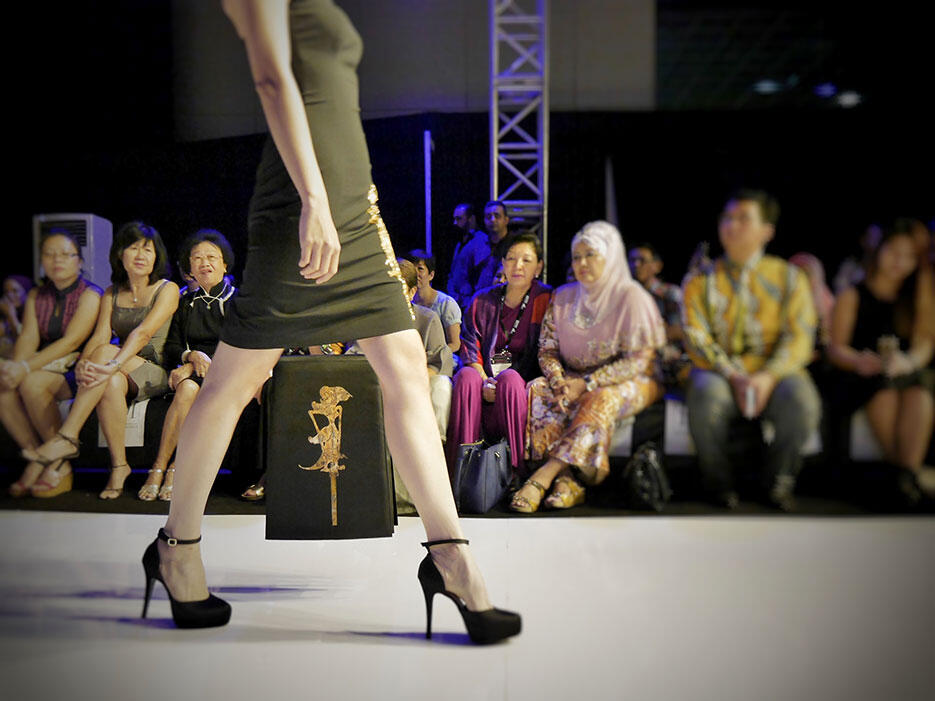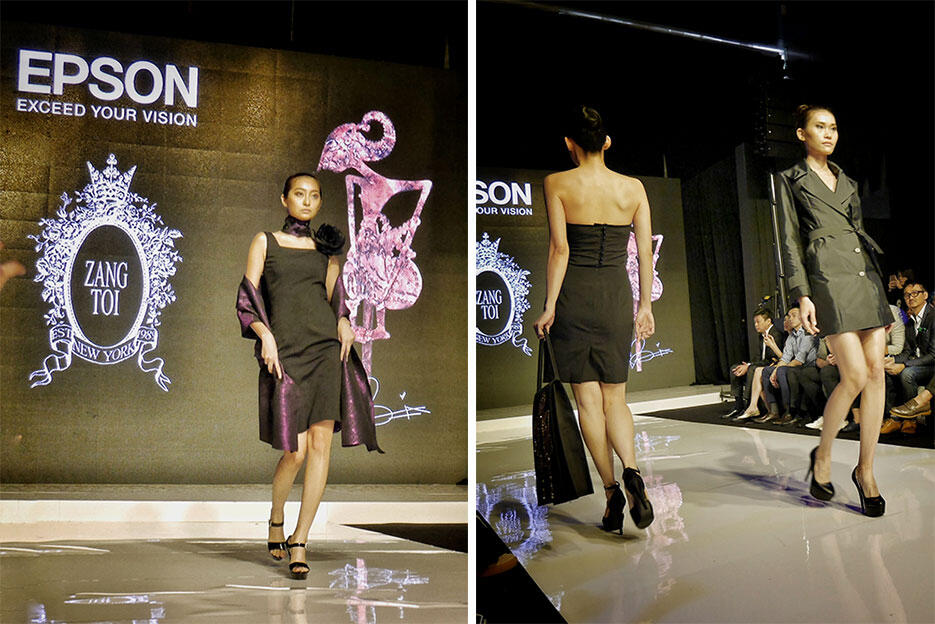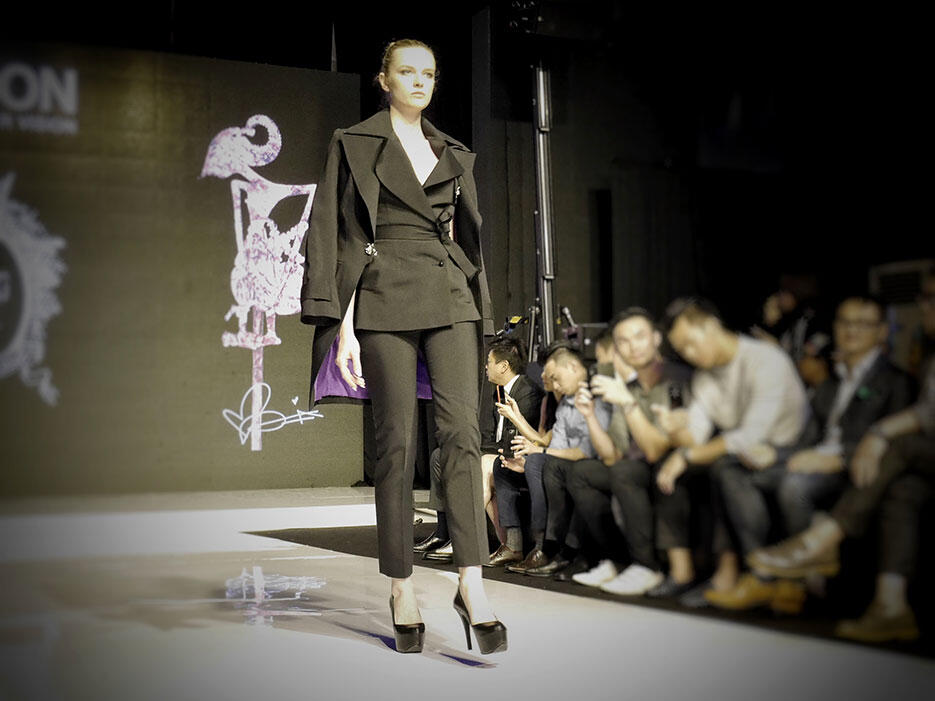 I could totally see myself wearing this to sign cheques and boss people around XD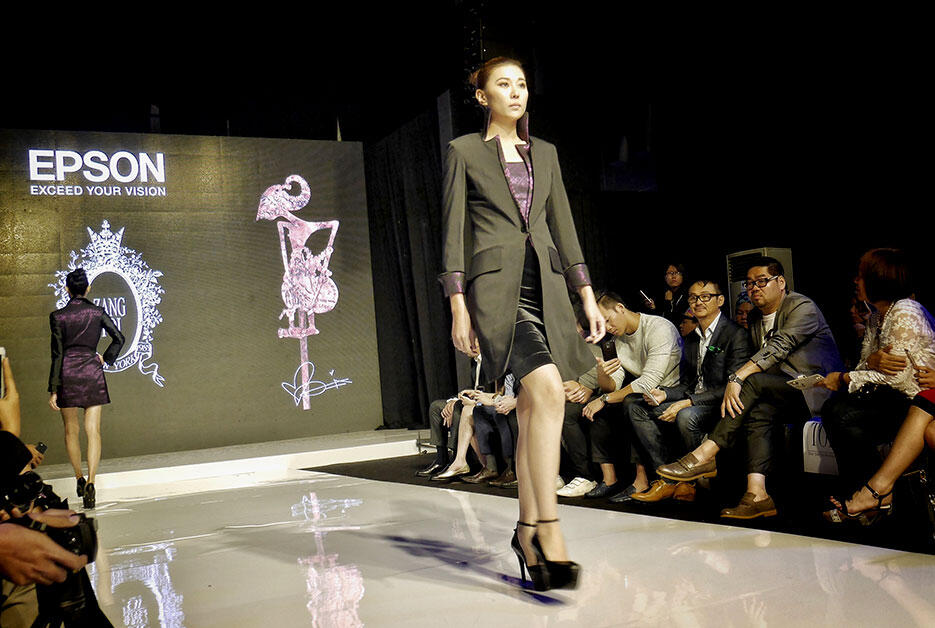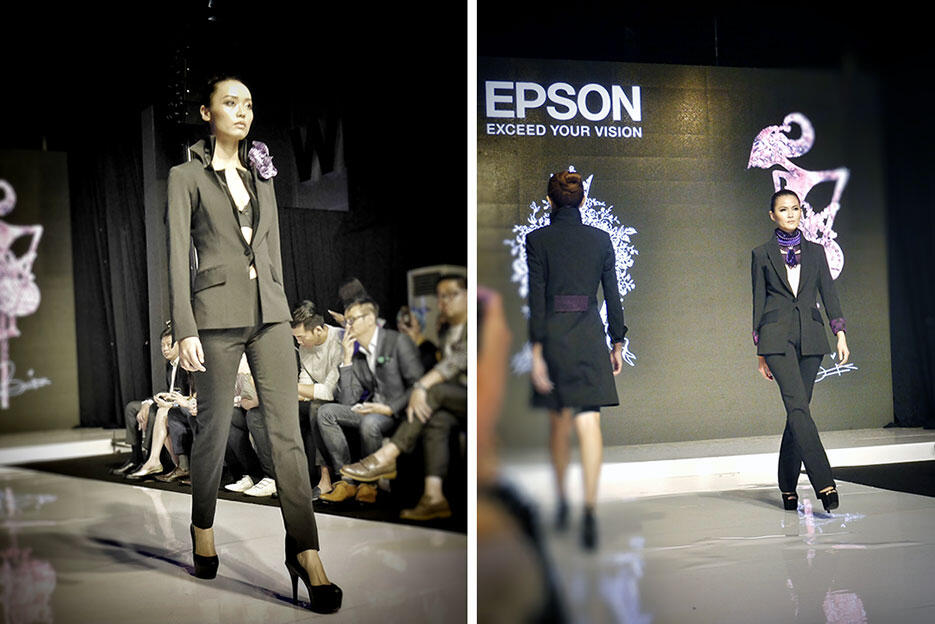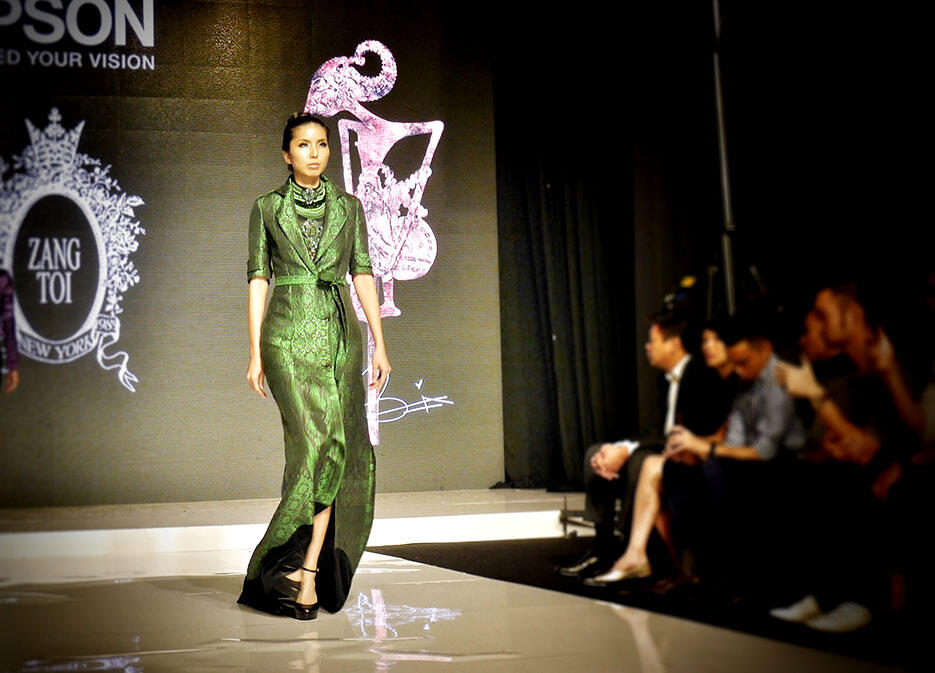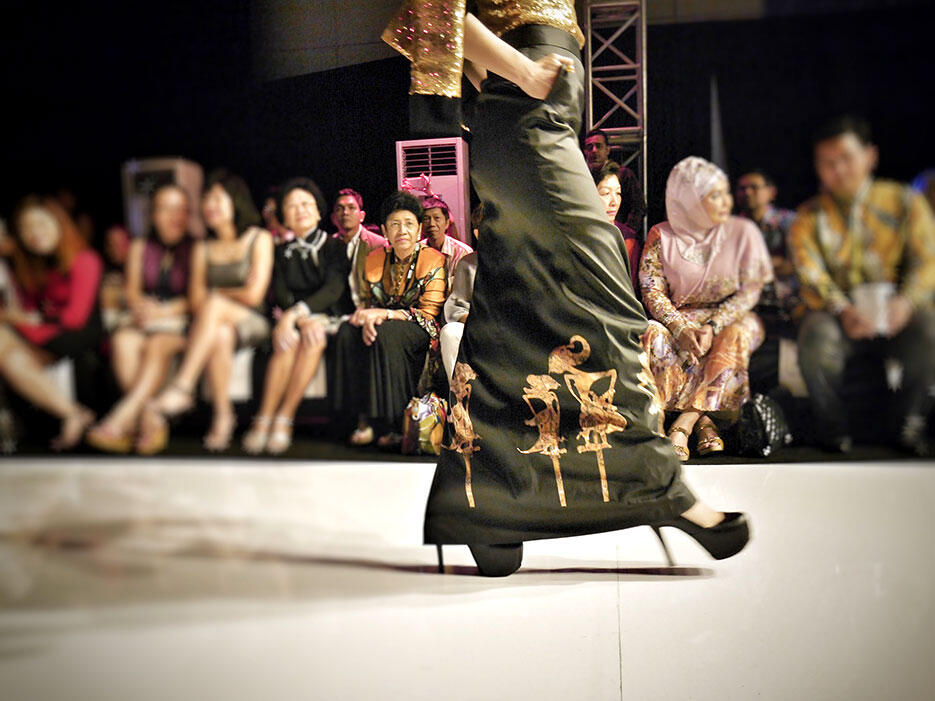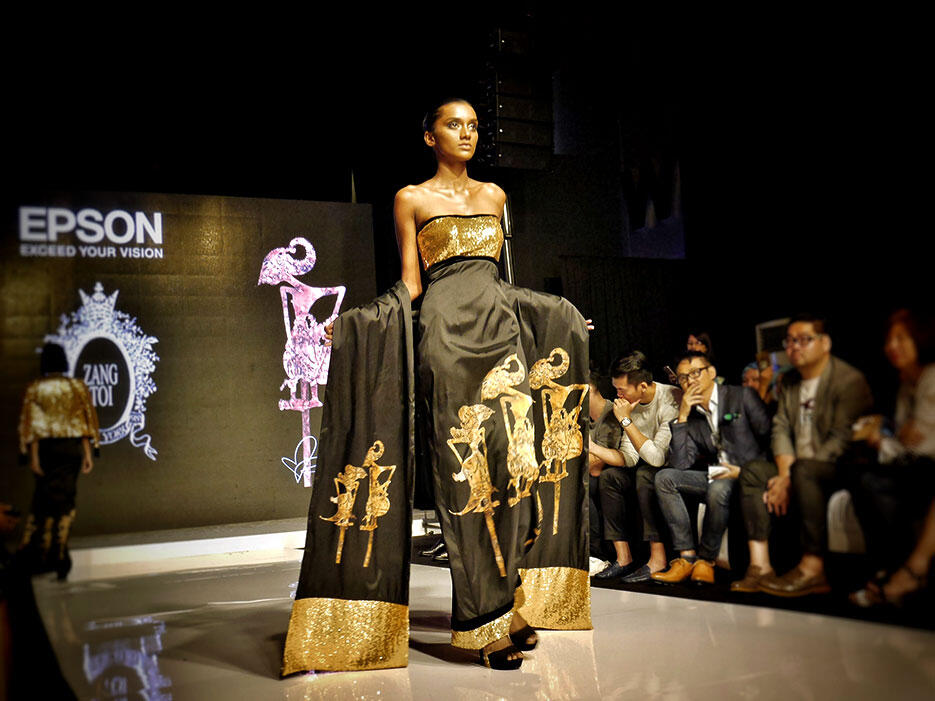 This was one of the most outstanding looks in the collection for me.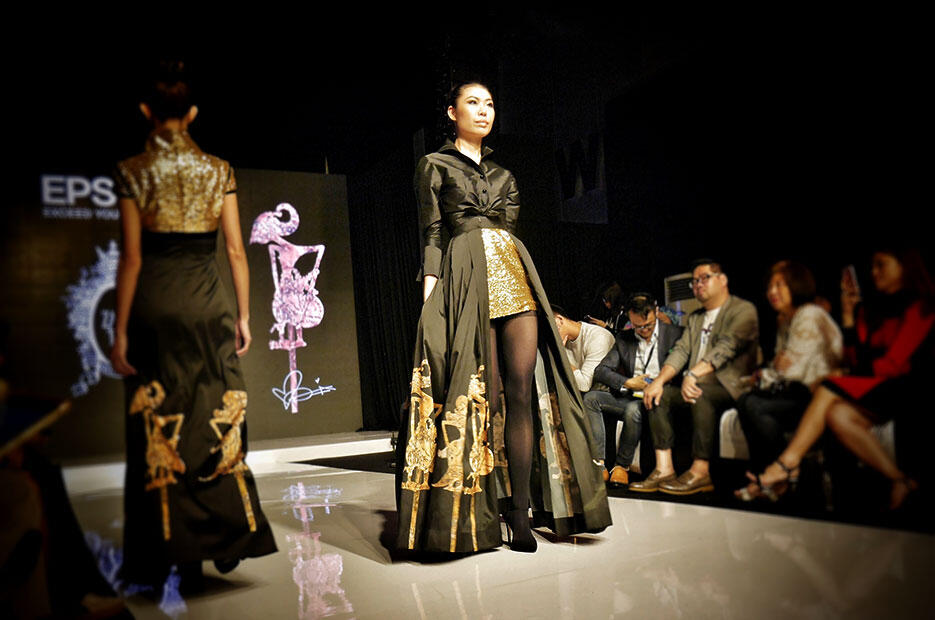 And DEFINITELY this: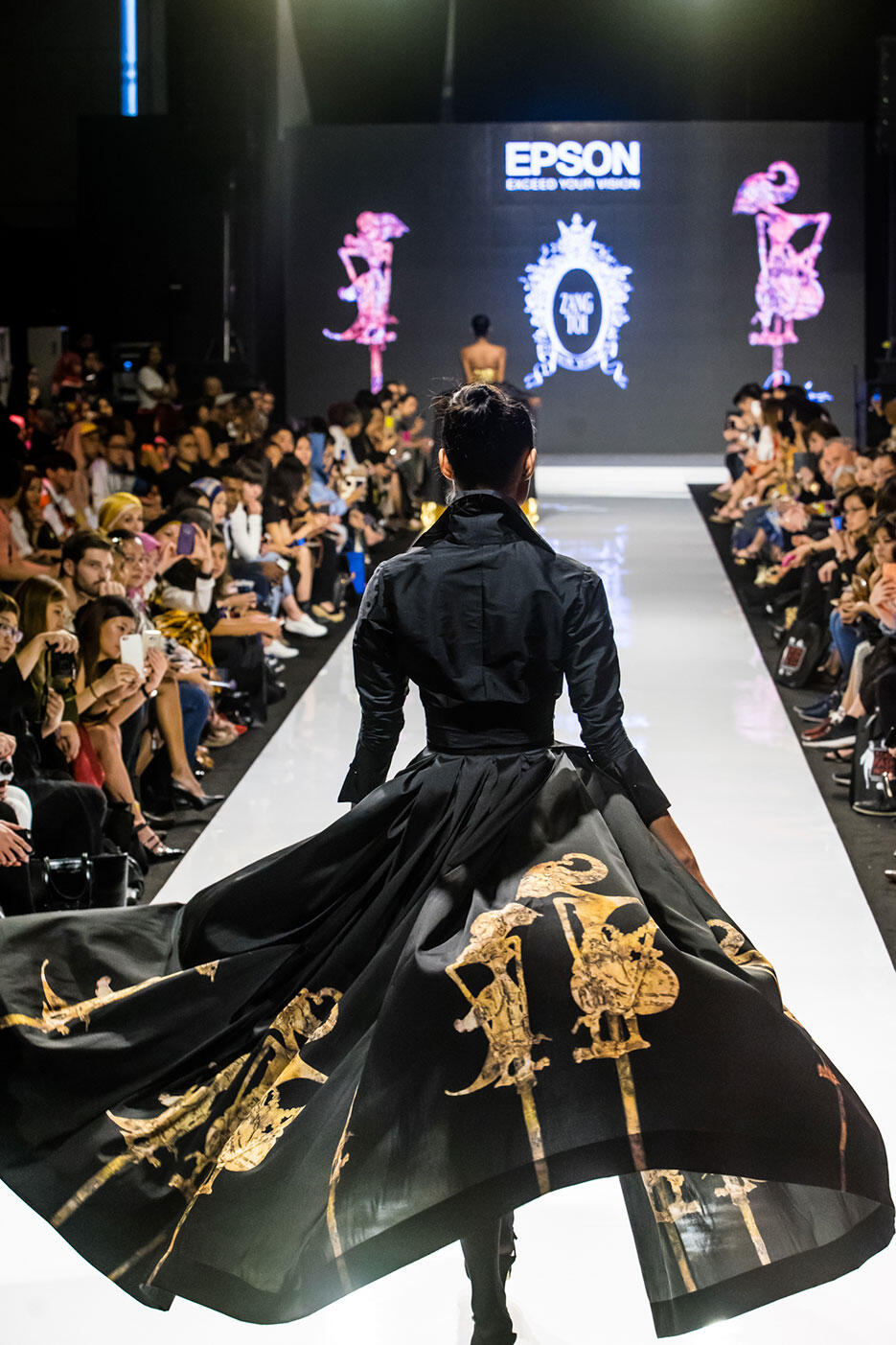 Malaysian pride done fierce.
After the show, i headed to the exhibition area to explore and couldn't miss the Epson booth, it was possibly the largest one there. I got a little tour from Li Tinn (thank you!).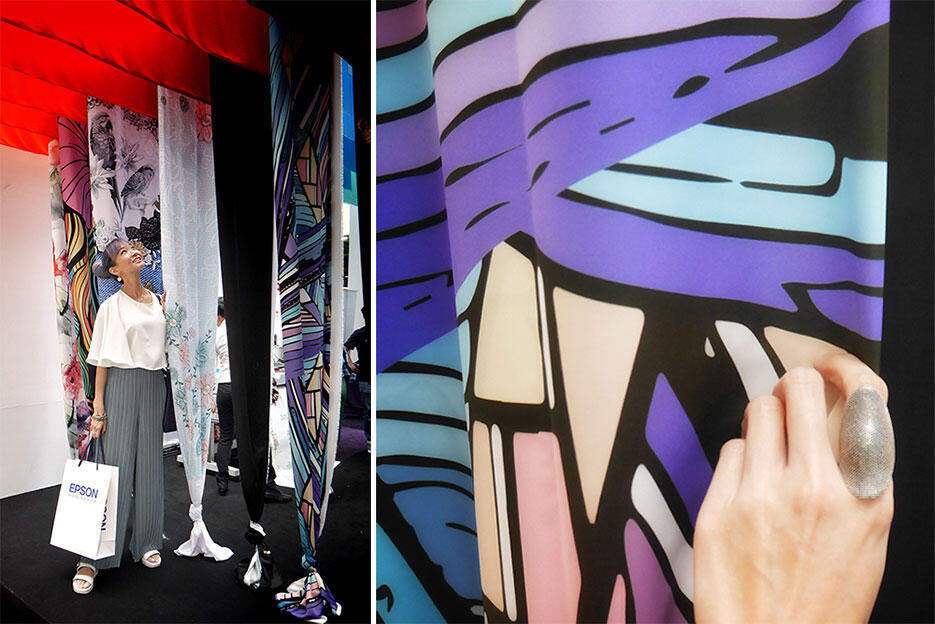 I was curious as to how awesome these printed fabrics would look up close, and was excited to see that the detail was beautiful on even soft fabric. The versatility of Epson's range of SureColor digital textile printers include being able to print on a range of fabrics, and with the wide colour gamut that Epson printers offer, the colours printed are accurate and vibrant, matching the designs seen on screen.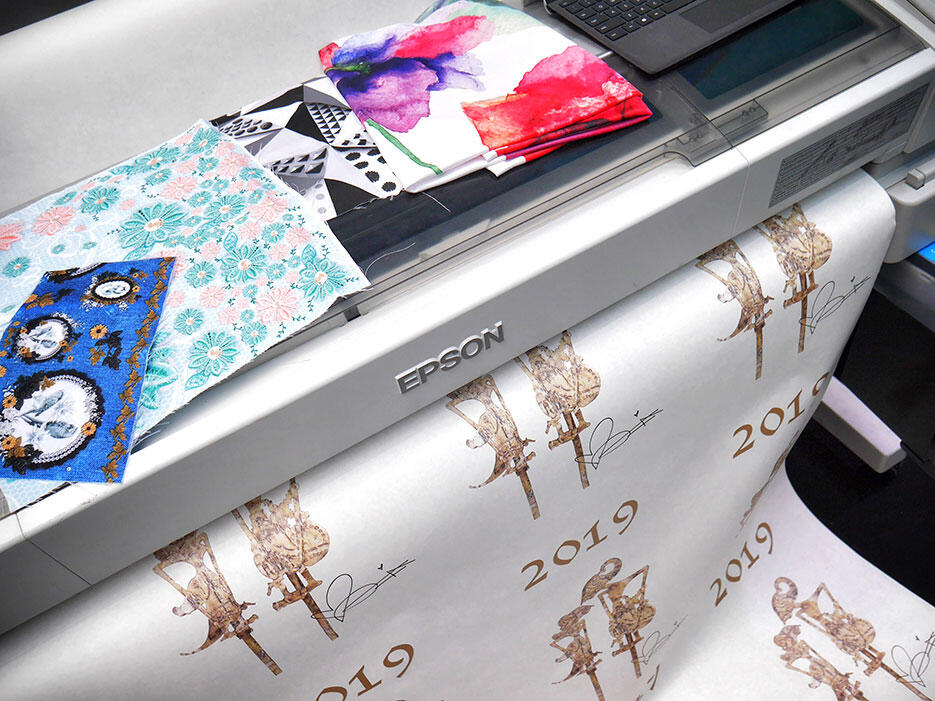 Whereas traditional silk screening processes are costly, labour-intensive, and requires large minimum yardage and can sometimes be restrictively repetitive; digital textile printing allows for fabric to be printed in remarkably small runs, with no barrier to design and is environmentally clean.
I bumped into Nasuha who reminded me that she supplied digitally-printed fabric and how her company uses Epson, and i couldn't help asking for fun what the smallest quantity i could order is (cos then i could then print some fabric and make baju just for myself!). She said 1-2 metres and i almost collapsed. A few years ago i used to scour through different cities for suppliers to print fabric using a series of images i'd shot and edited over the years and found them too expensive or large in minimum quantity order… and now it's possible in my own backyard!
NEW CLOTHES THAT NOBODY ELSE WILL HAVE, HERE I COME!
Imagine… i could produce a whole line of my favourite silhouettes with different themes of images i've collected and envisioned for years. Digital photography, photos, and even paintings can be printed on the fabric… and i can make them in soft fabric too!
Danny Lee, General Manager, Sales & Marketing, Epson Malaysia:
"We are honoured to collaborate and break new grounds in digital printing with Malaysia Fashion Week and with such an acclaimed international label as Zang Toi. Our intention is to showcase the amazing capabilities and versatility of our digital textile printers and the opportunities for digital textile printing in the fashion industry. We intend to fully support creative designers to transform their ideas into any possibility they can imagine, and leverage those as viable business ideas too.
What we see here today is the future of digital printing and an inflection point for the textile industry. Today's showcase demonstrates that Epson is able to create high quality textile prints that meet the most stringent standards of fashion designers. We can do this with our dye sublimation printers that are powered by advanced technology such as Micro PiezoTM and PrecisionCore™ technology."
OK Mr Danny Lee, i believe you.
"Epson digital dye sublimation printers use Epson's proprietary technology known as Micro Piezo™ and PrecisionCore™ TFP head technology. The Micro PiezoTM printheads, unlike thermal inkjet systems, eject droplets of ink via mechanical pressure and do not use heat, making it compatible with a far wider variety of inks and mediums. By precisely controlling the volume of ink contained in each droplet of ink, Epson Micro PiezoTM printers not only generate virtually no wasted ink, they also ensure that sharp, rich and virtually grain-free images are rendered at all times."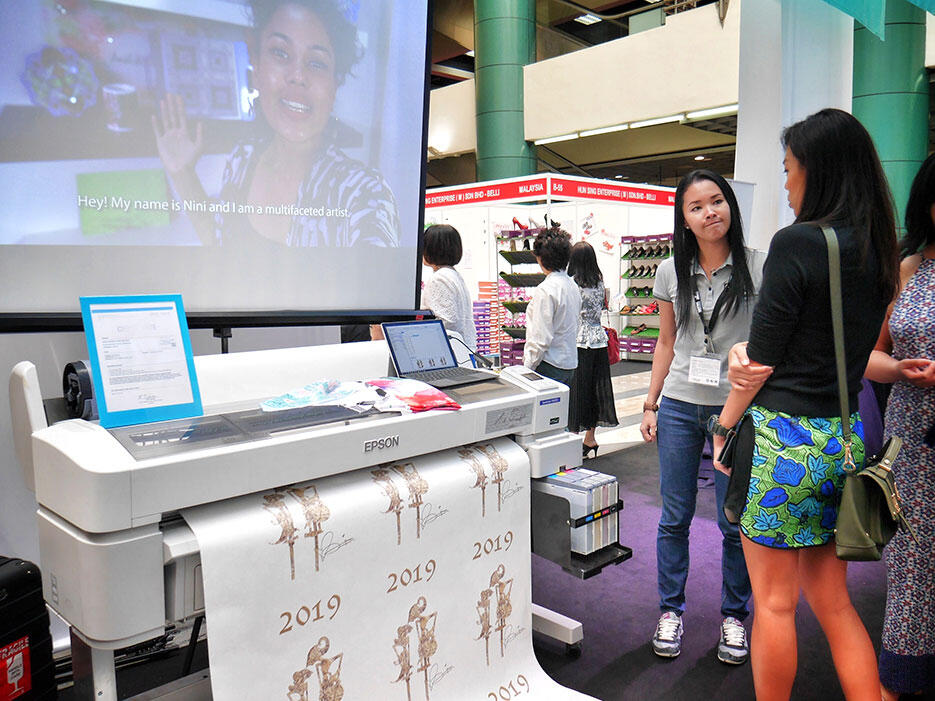 Look whose face popped up on the screen there – Nini Marini!
I have a scarf hanging in my bedroom printed with one of her paintings, and never knew it was made using an Epson printer 0_-
After that i wandered to the other booths and fingered some lovely clothes: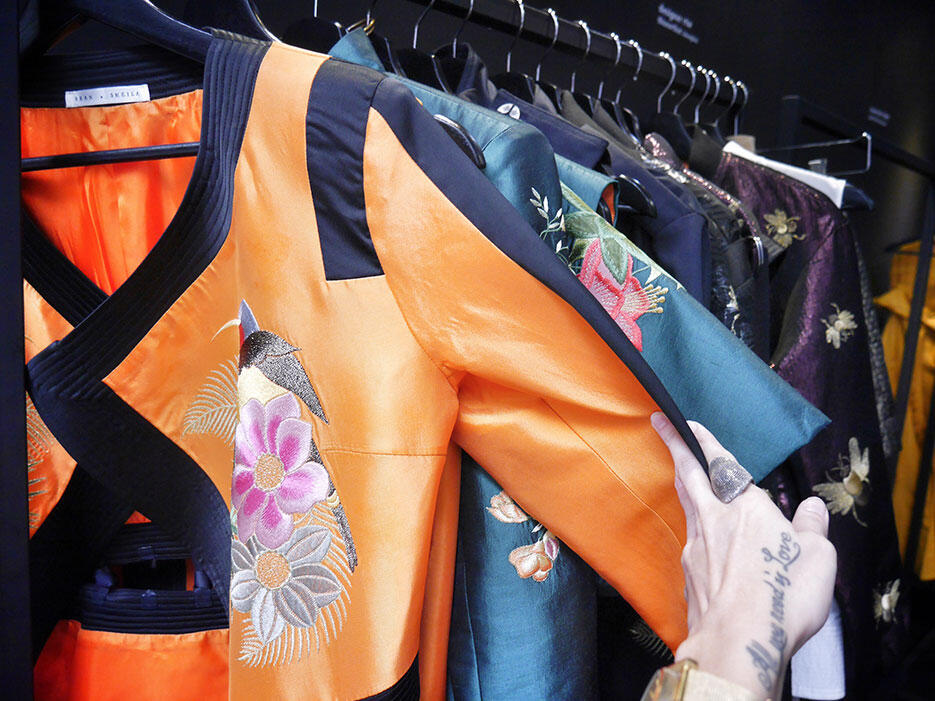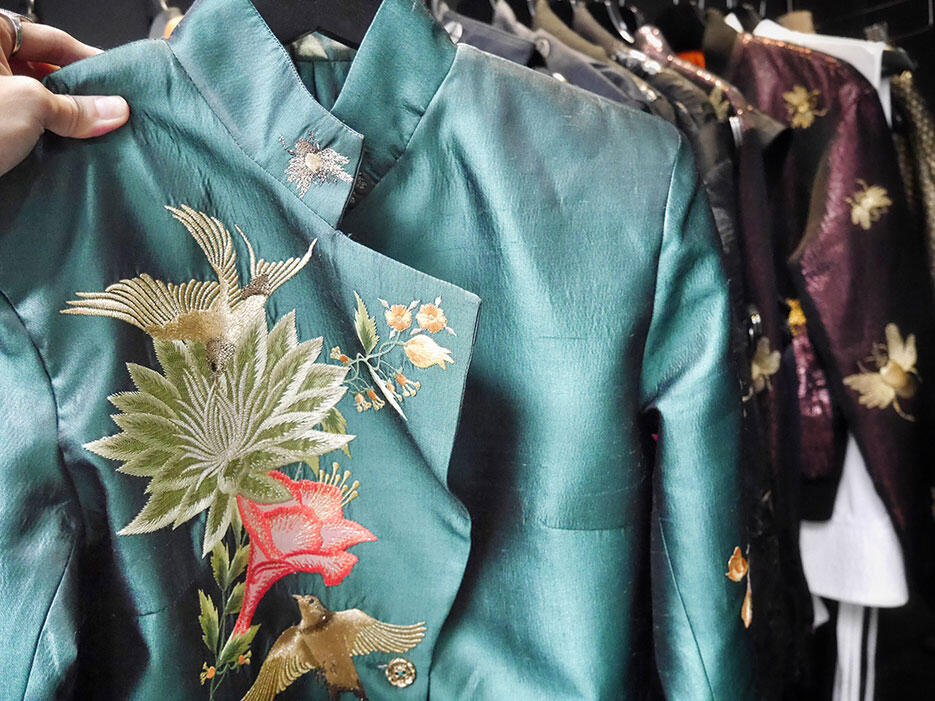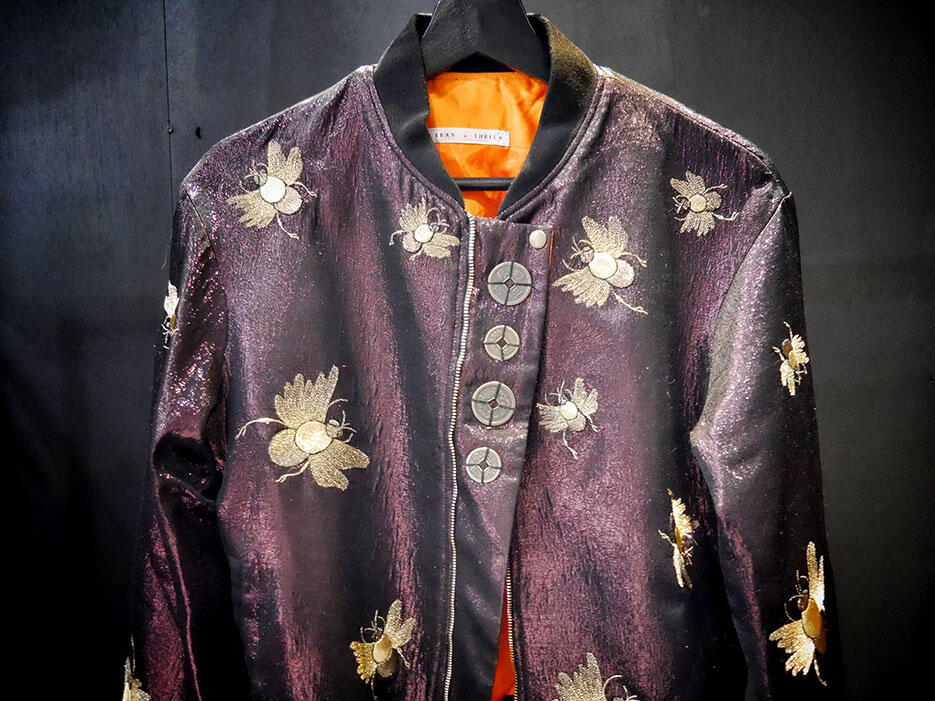 This jacket by Sean & Sheila is so sick.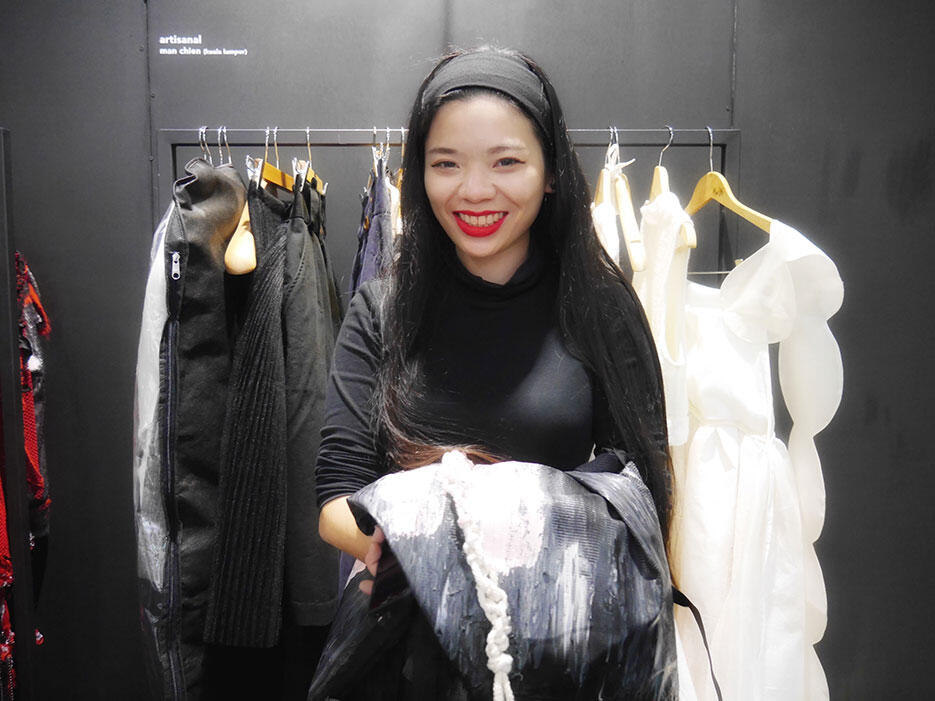 I've admired Man Chien's work in magazines and met her for the first time, she's such a cutiepie!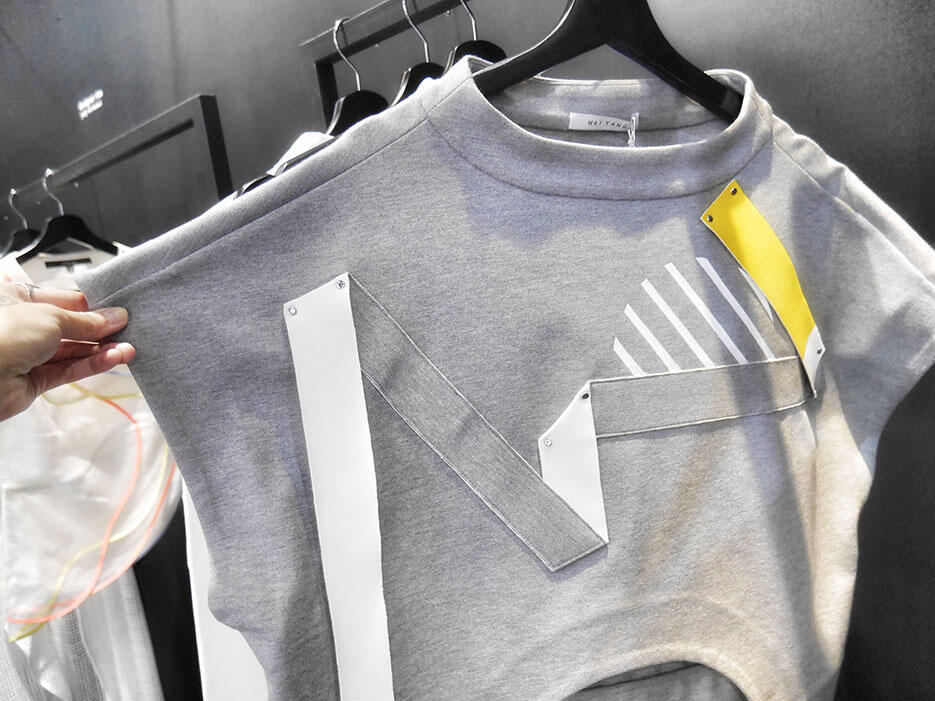 Wai Yang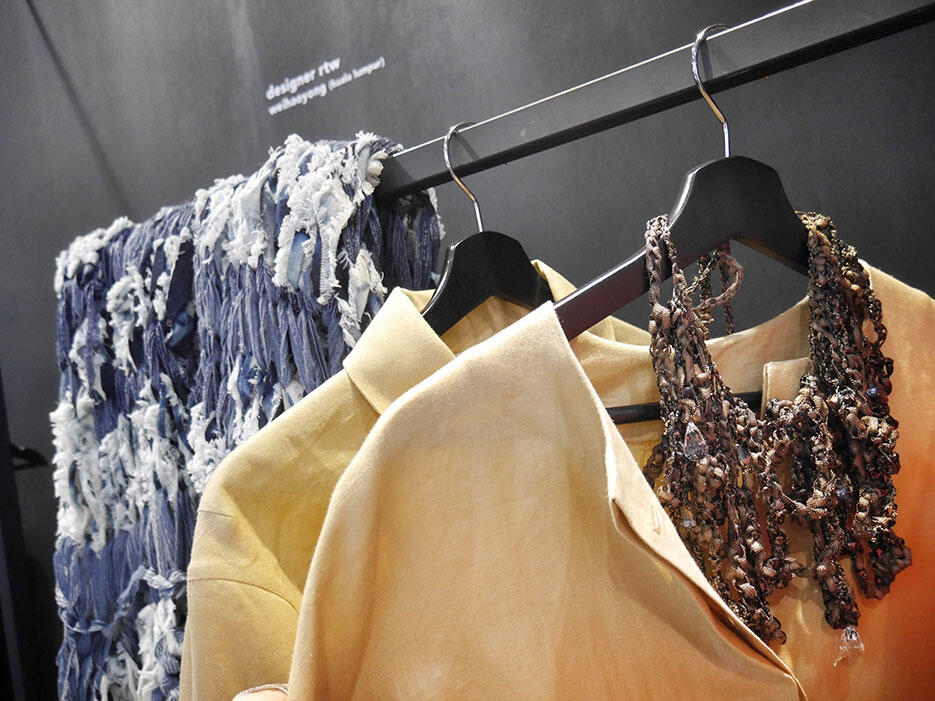 Weihaoyong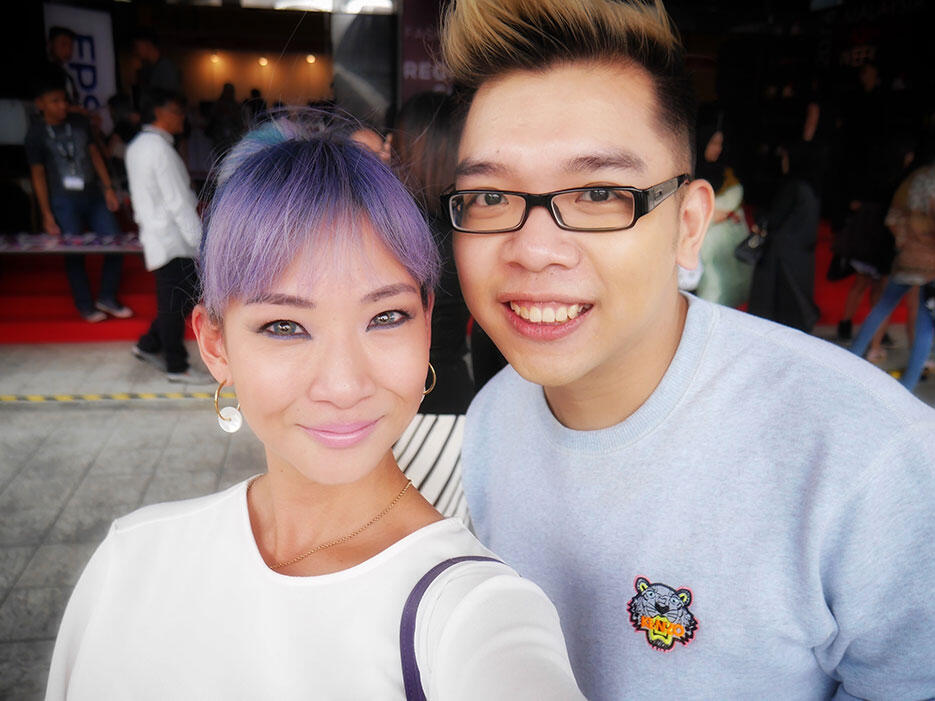 Hung out with Calvin for a bit before he had to run in for the next show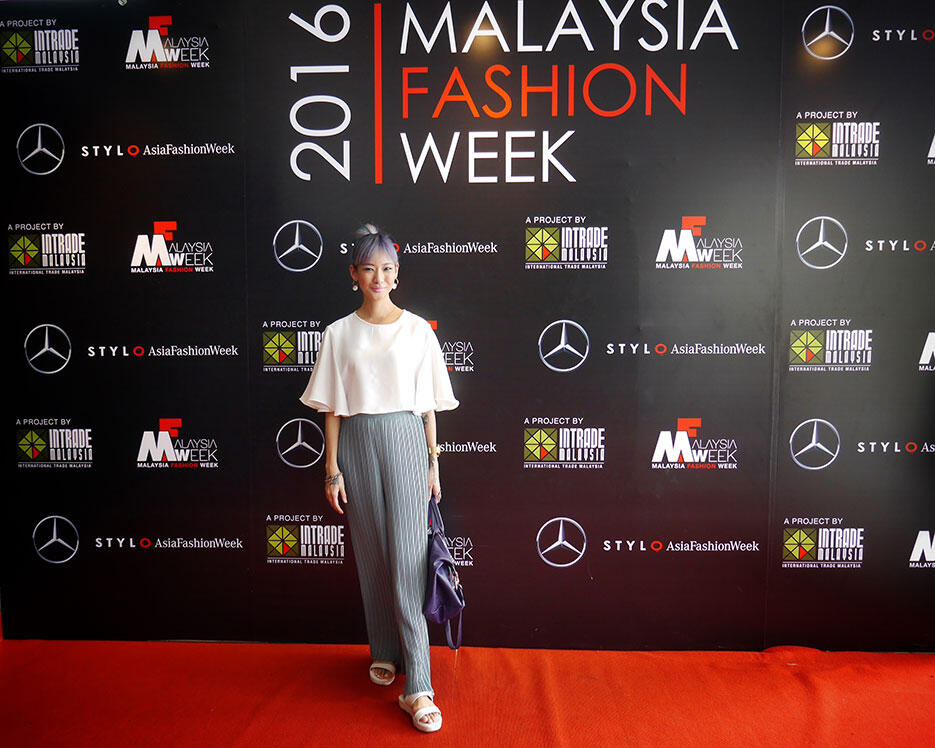 Till next time MFW!
+ + + + + +
This post was brought to you by Epson Malaysia
www.facebook.com/EpsonMalaysia