* Written by Andrew *
I received an email from Joyce to attend a design/printing-related event! Woohoo!
Meet the Makers gave the public a chance to find out more about local artisans with demonstrations and talks.
I arrived in Bangsar much earlier before the event started because I wanted to get a goodie bag… But the moment I stepped into Sundays, this is what I saw: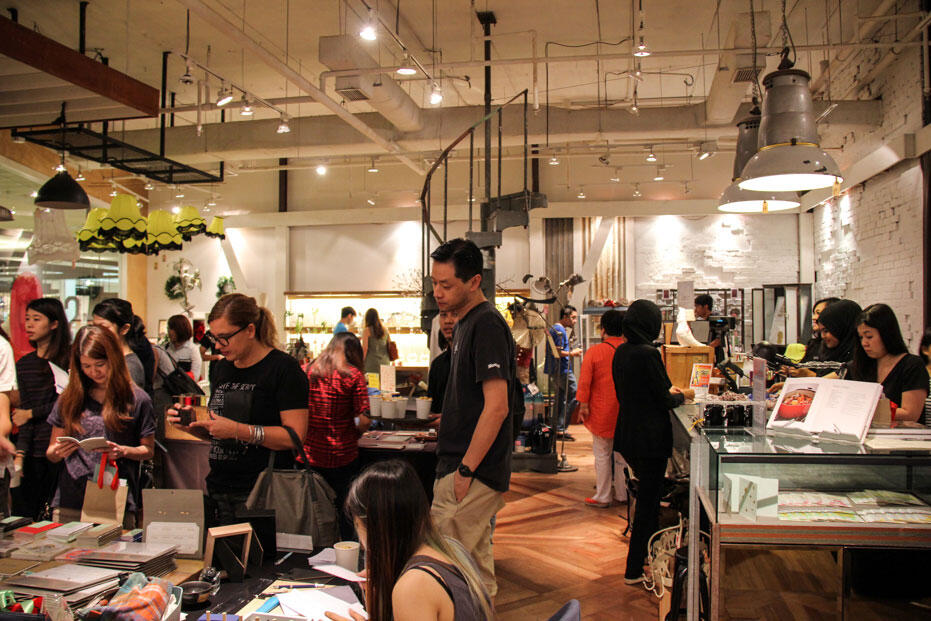 It was so crowded! I was pretty sure I wasn't late because the invitation said that the event was to start at 11AM, and I arrived by 10.30AM! Sigh, there goes my goodie bag chance…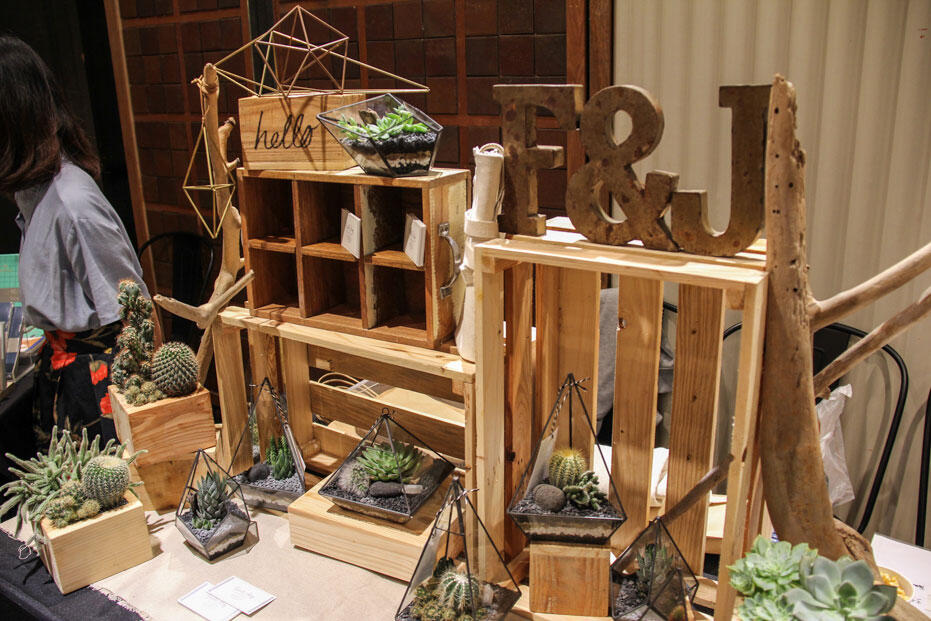 Ficus & Jars had a booth there selling their ready-made terrariums and little tools. You can even customise your own terrarium! They also have a store in Publika.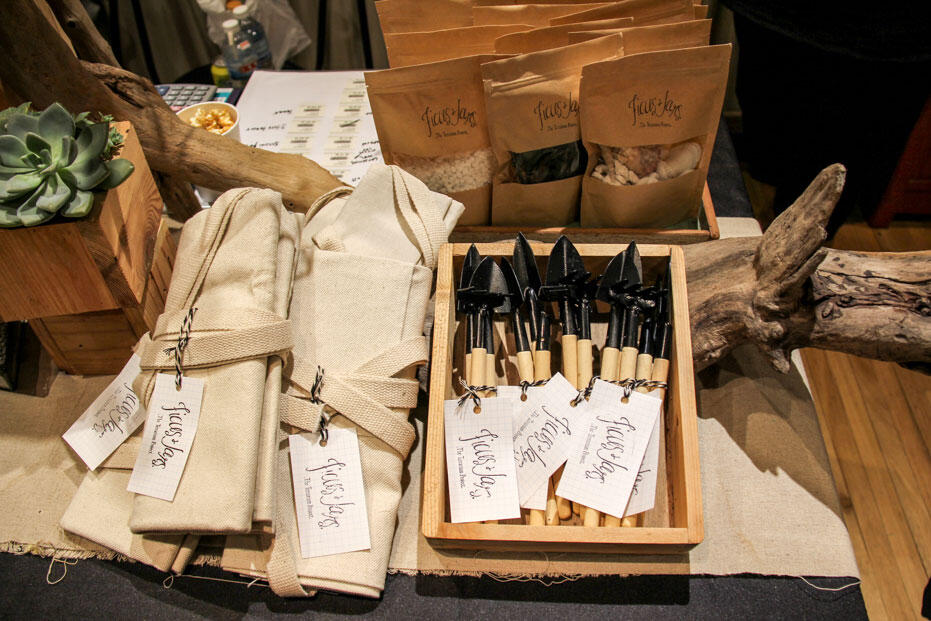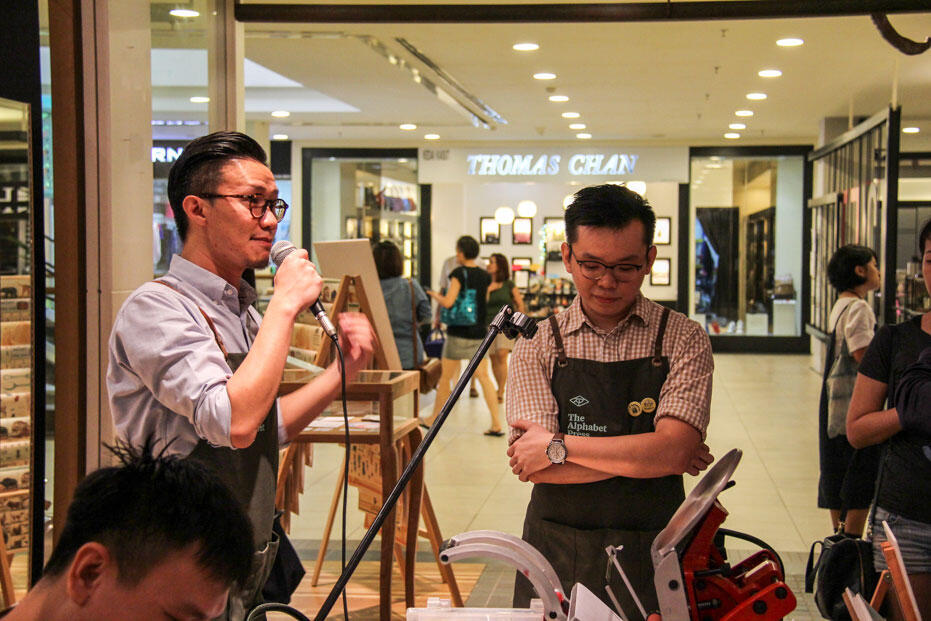 Cliff from The Alphabet Press, and his colleagues demonstrated the art of letterpress printing. Here's a brief history about it:
Letterpress is the oldest method of printing with equipment and images printed by "relief" type printing plates whereby the image or printed areas are raised above the non-printed areas. This method is widely used during the mid-15th century to the 20th century. The use of letterpress has been in constant decline as it has been replaced with faster and more efficient printing methods such as the offset lithographic press or the flexographic press.
Before the recent revival of letterpress printing, the aim was to not have any impression on the paper when printed. The type would touch the paper slightly to leave a transfer of ink but never a deep impression.
Letterpress has recently had a rebirth in popularity because of the "allure of hand-set type". However, what makes letterpress printing appealing now is the impression it leaves on the paper – which was traditionally considered as bad printing! It's something you can't get with computerised printing and that's what makes it so special, the time and effort it takes to be produced.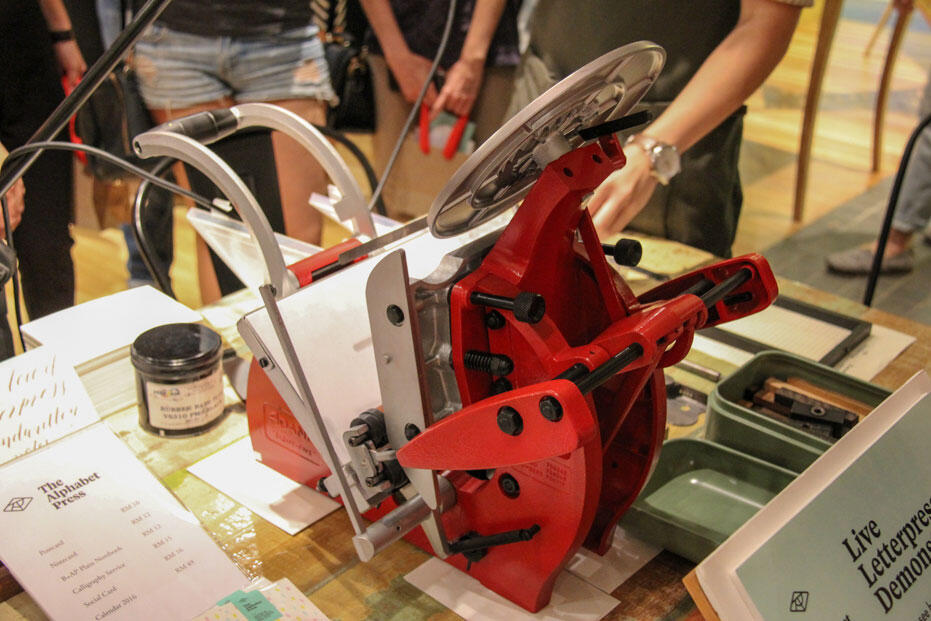 This is what the letterpress machine looks like! I want one!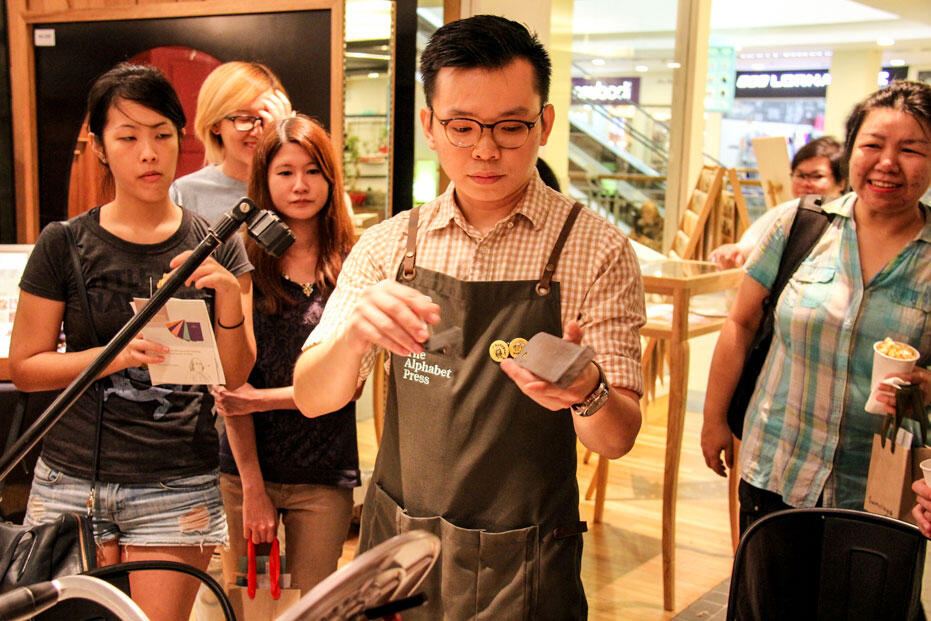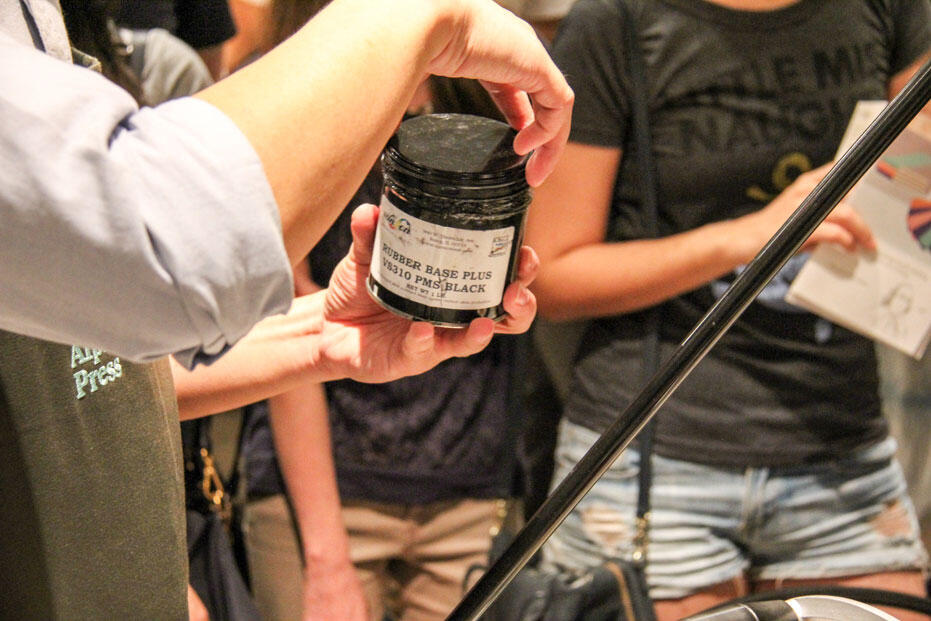 A rubber-based ink is used instead of an oil-based one as it is longer lasting.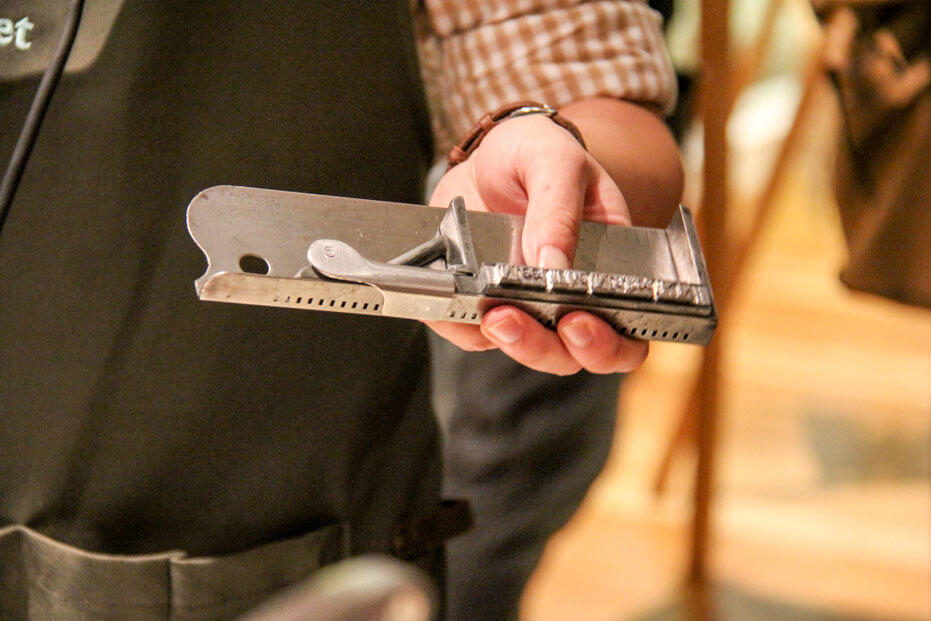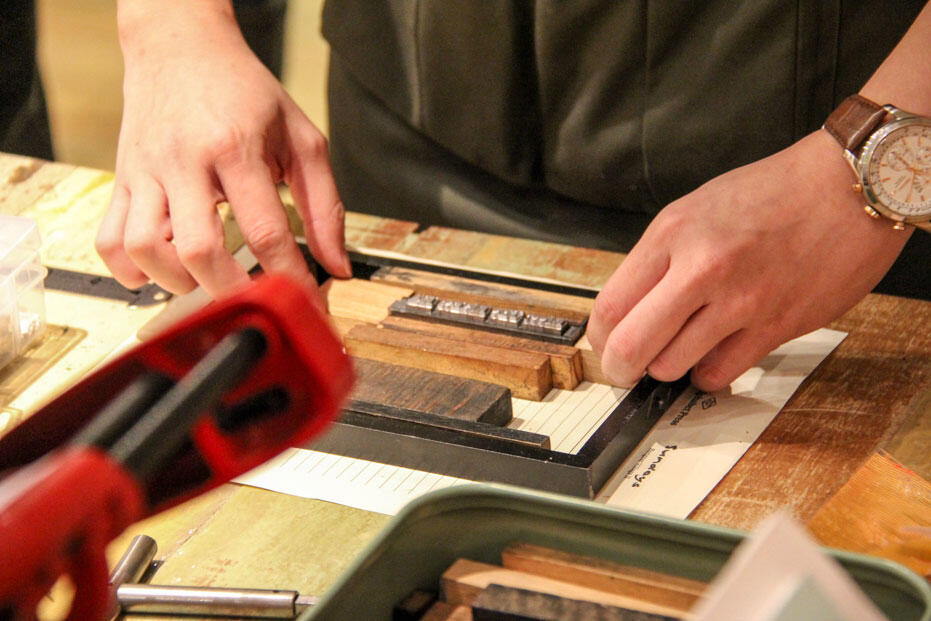 Here is Cliff fitting word plates to be placed into a frame. The wooden blocks are used to adjust the placement of the words in the layout.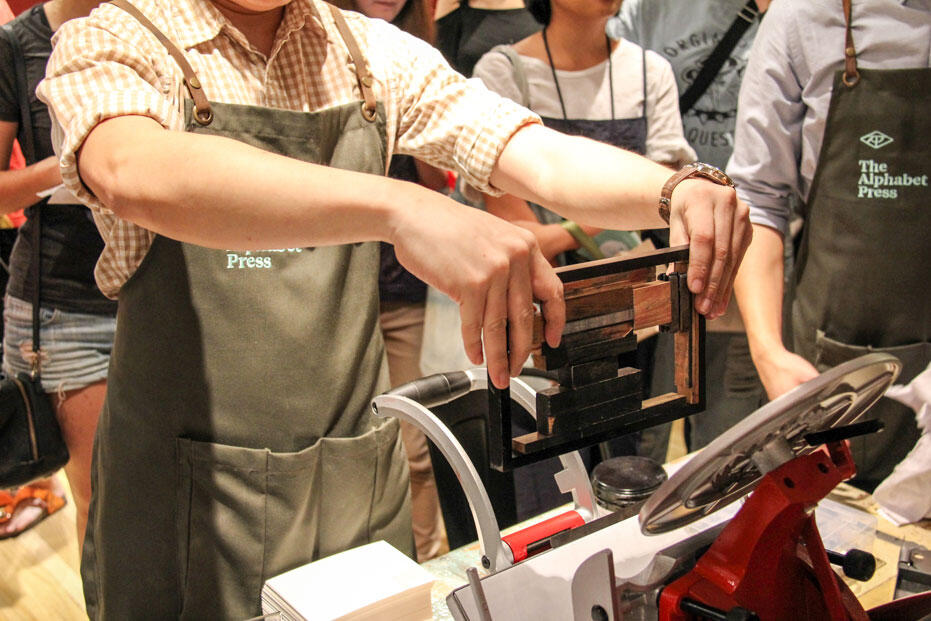 Once the placement of the words are done, the board is inserted into the letterpress machine.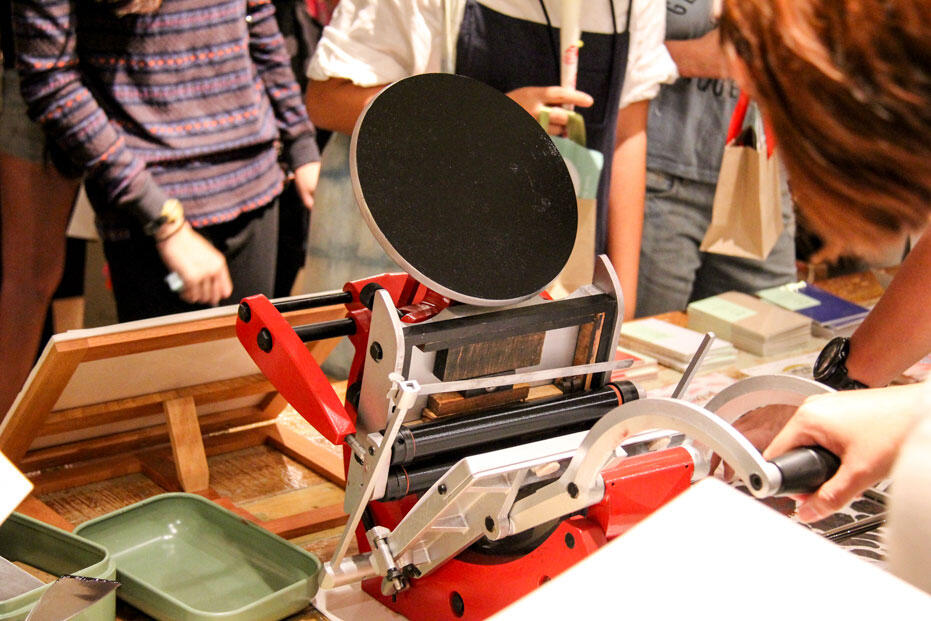 A closer look at the amazing letterpress machine.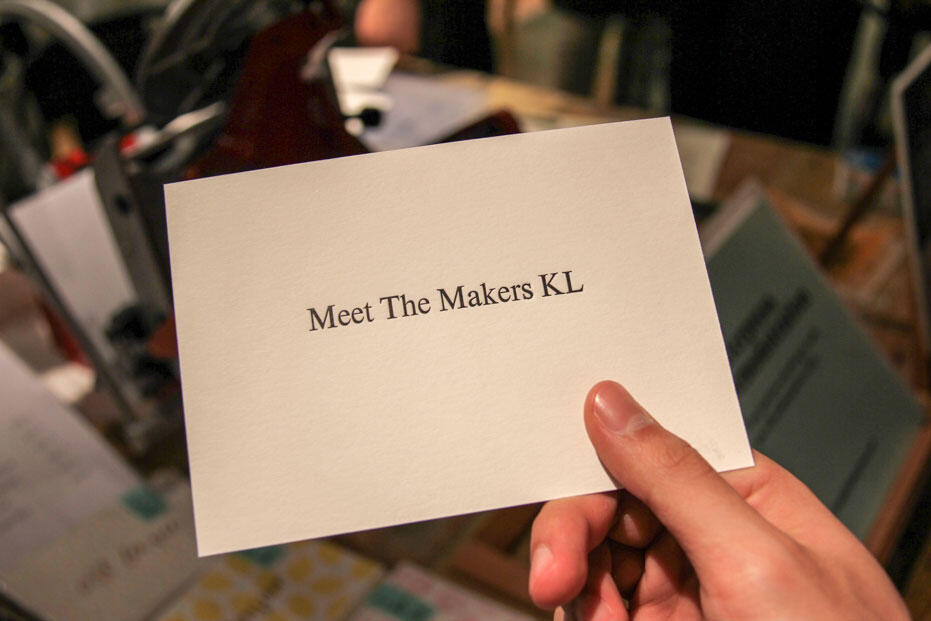 and TADA! This is the outcome!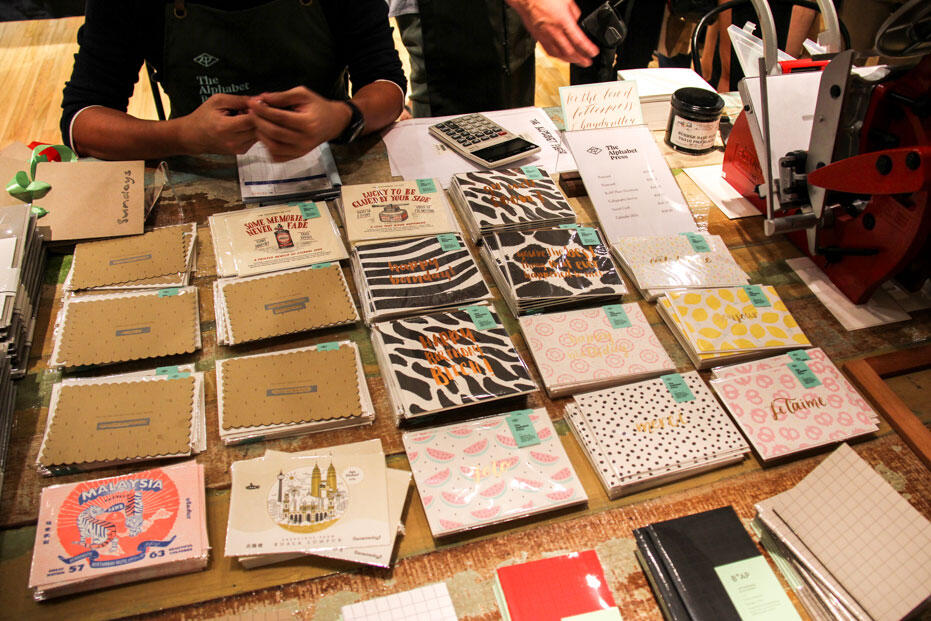 The Alphabet Press designs their own greeting cards which were being sold at the event. These are also available for purchase on their online store. I personally think these would make great gifts!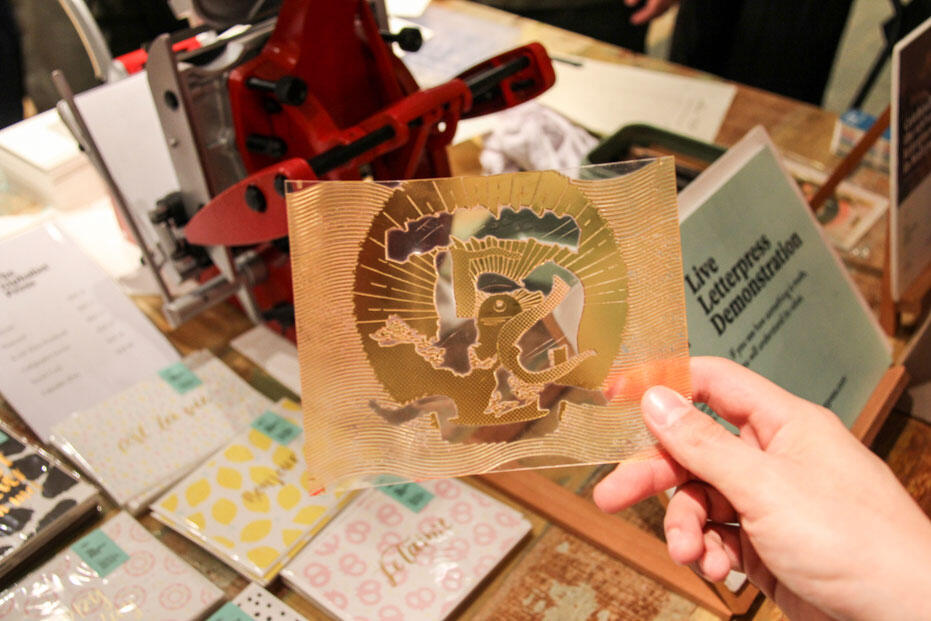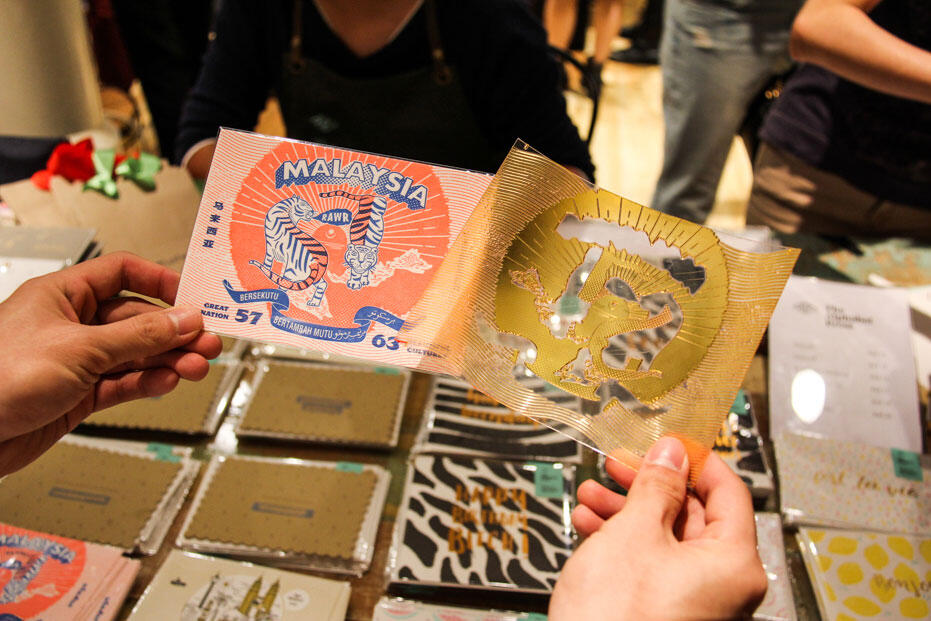 This is a sample of the rubber stamp they've used in one of their designs.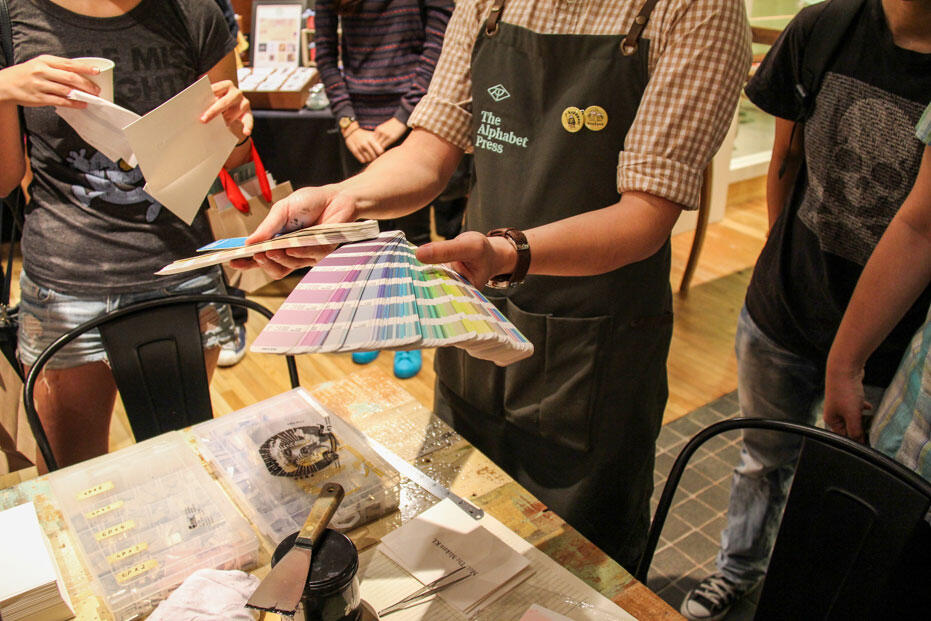 Pantone colours are used in letterpress printing as it allows for many special colours to be produced, such as metallics and fluorescents.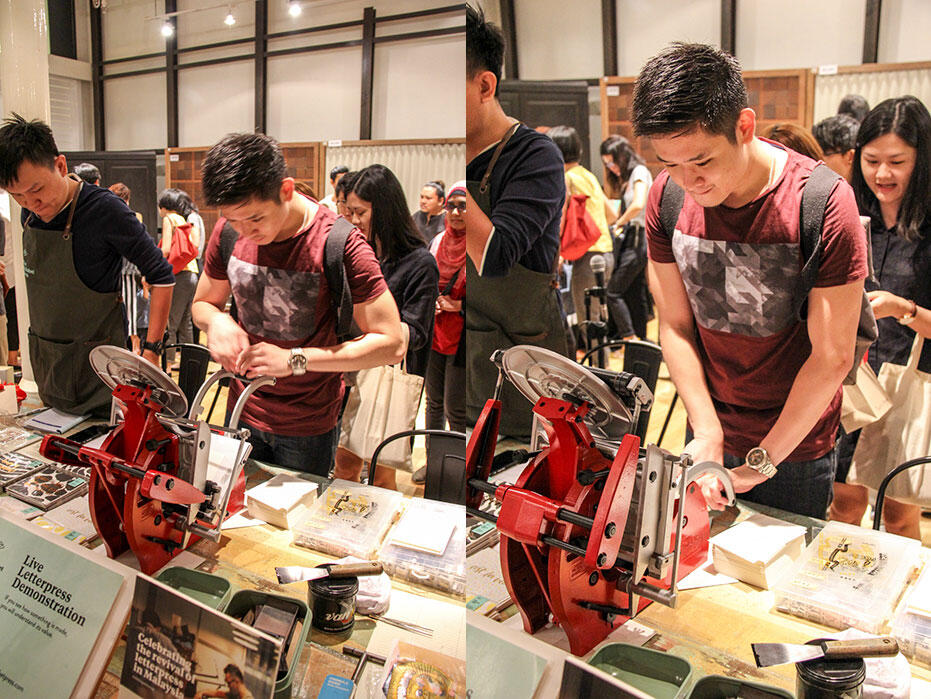 Trying my hand on the letterpress machine. I hope KinkyBlueFairy will own one someday so I can play with it. 😛 [Joyce: Is that a big hint or what…]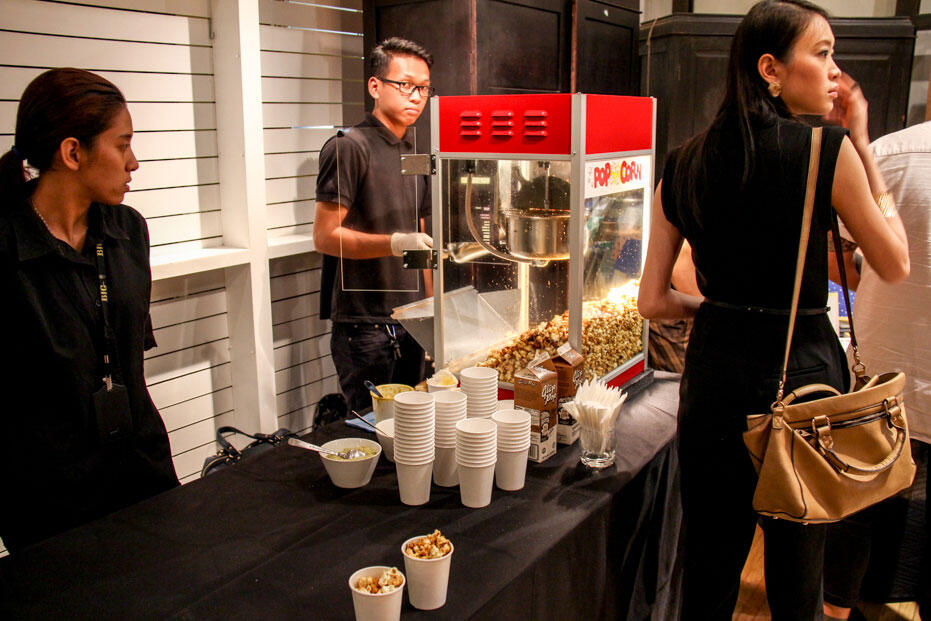 There was free flow of cotton candy and caramel popcorn for everyone in attendance. Popcorn is my favourite!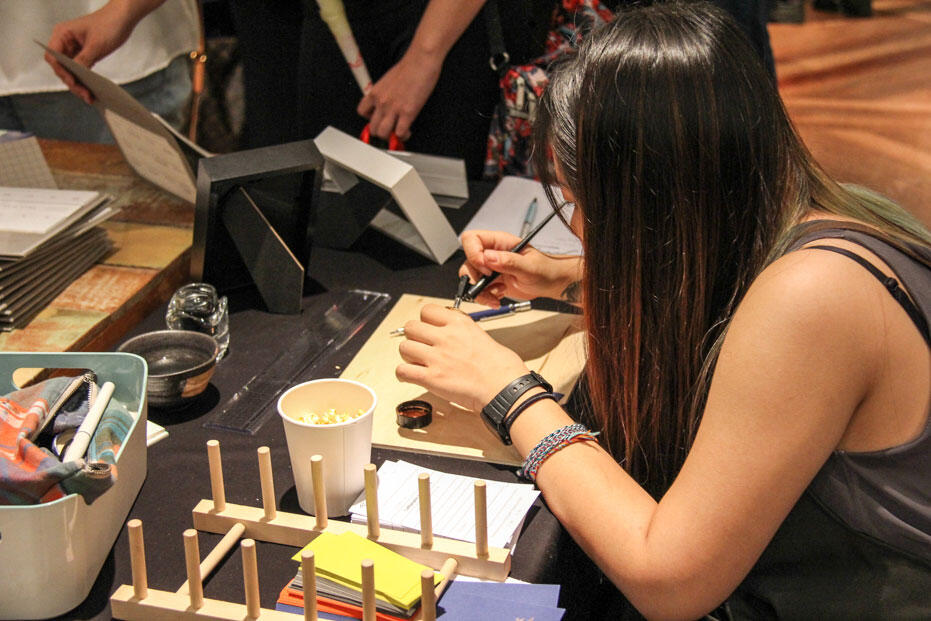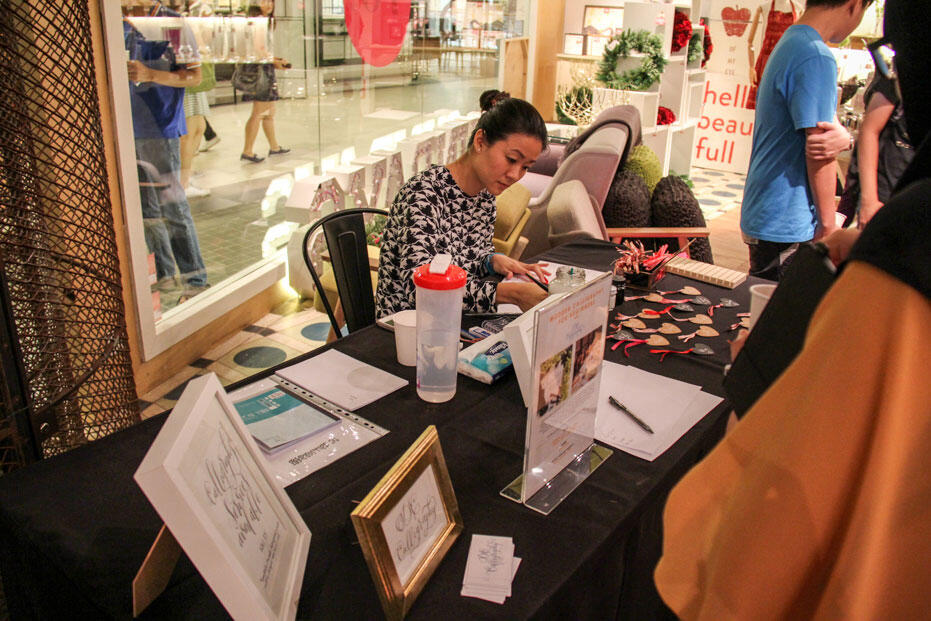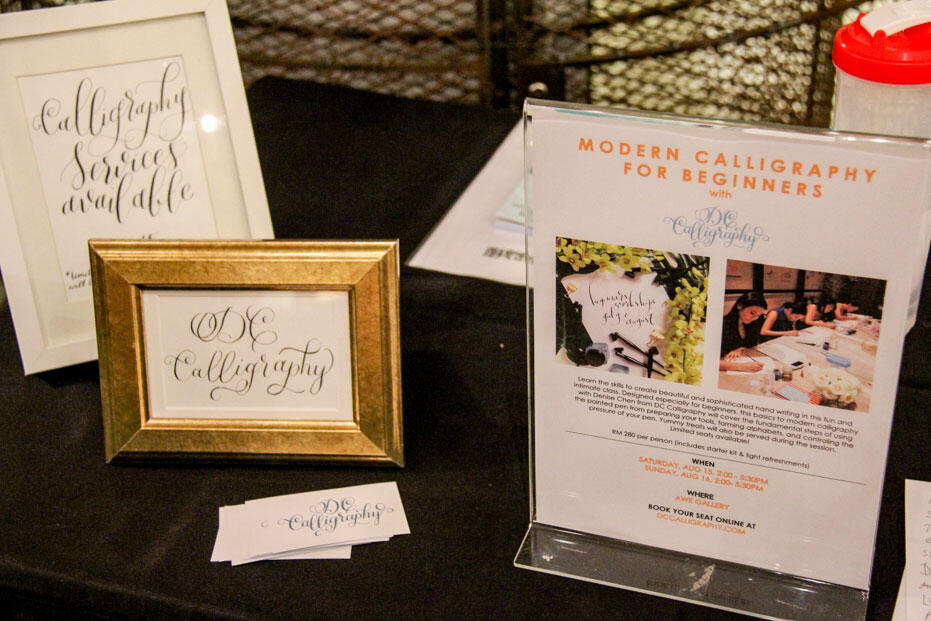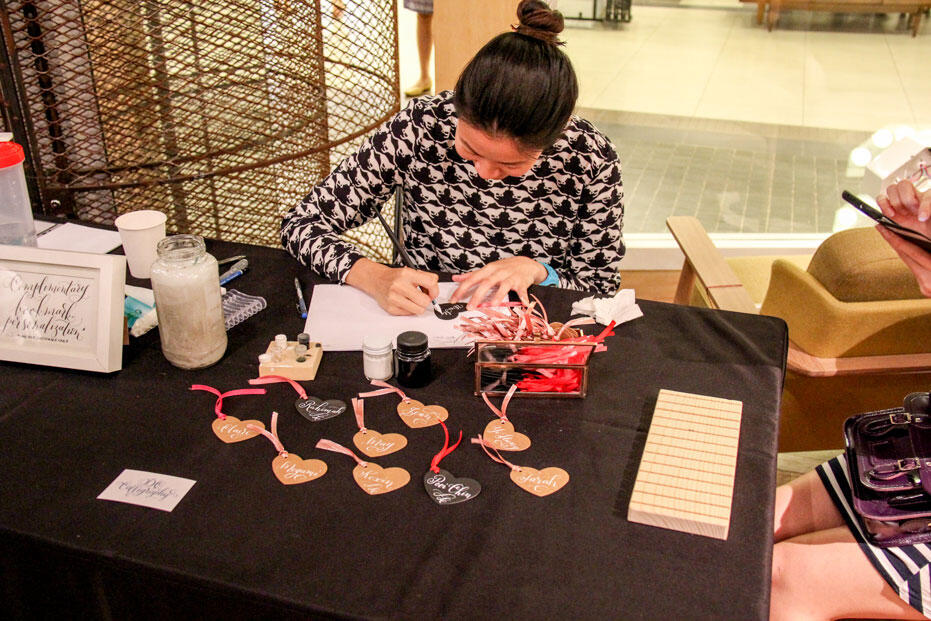 Denise Chen, founder of DC Calligraphy offered custom hand lettering and calligraphy service at the event. Watching her work was intriguing- she is so graceful with her strokes.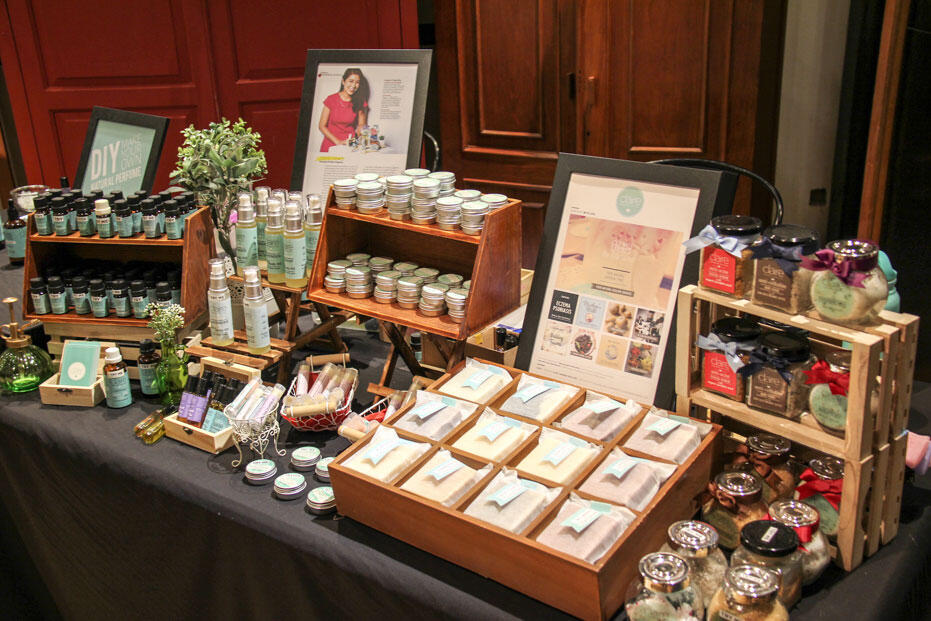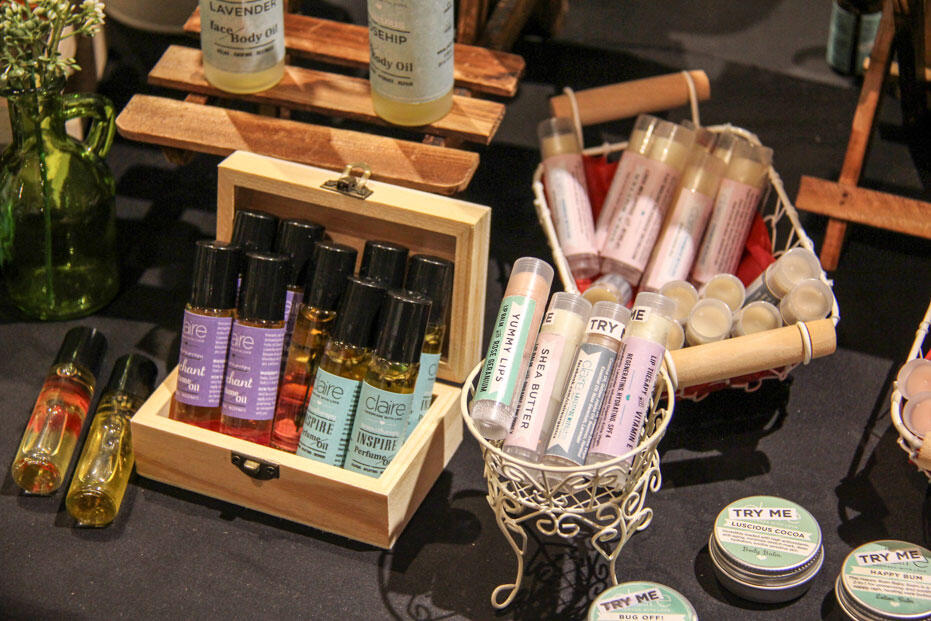 Go green and save the Earth with Claire Organics, who specialise in handmade products including perfumes, soaps and other cosmetics.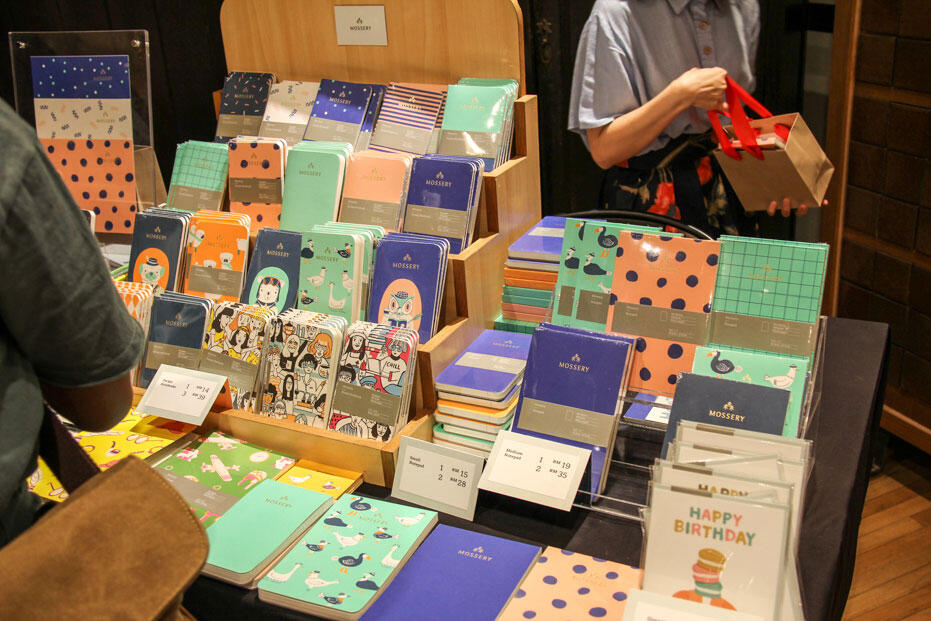 A couple of days before the event, I noticed Faridah writing in a cute notebook in the office. She told me it was from Mossery and that they would be at the event too. Of course I HAD to get some for myself! I dropped by their booth and did a little shopping. It was so hard because I loved all their designs! [Joyce: Can i just announce to everyone that you bought me one too? So sweet la you!!]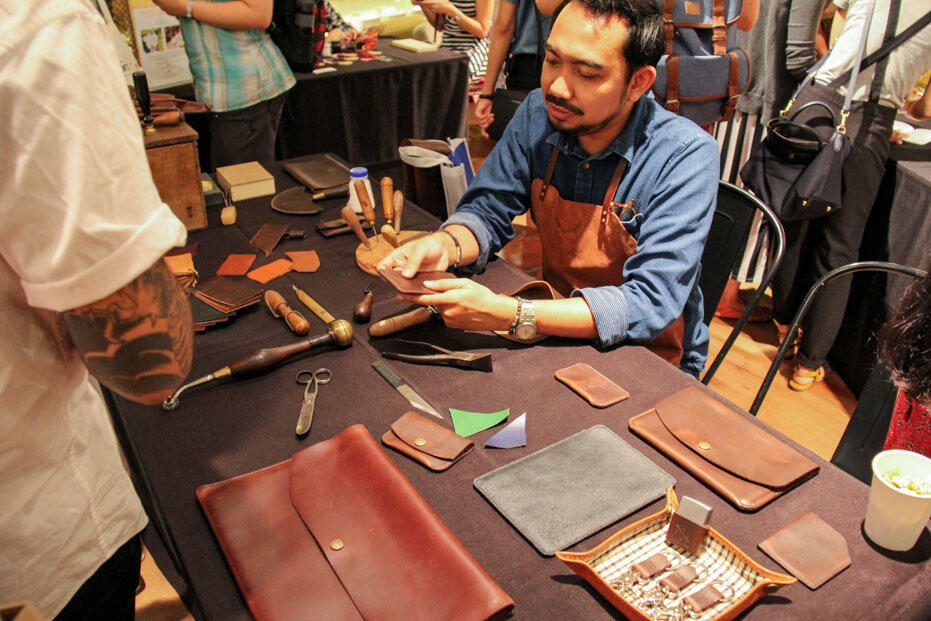 Faisal, founder of Pesakraf showing and explaining how his handmade leather goods are made. His passion about this form of art is inspiring.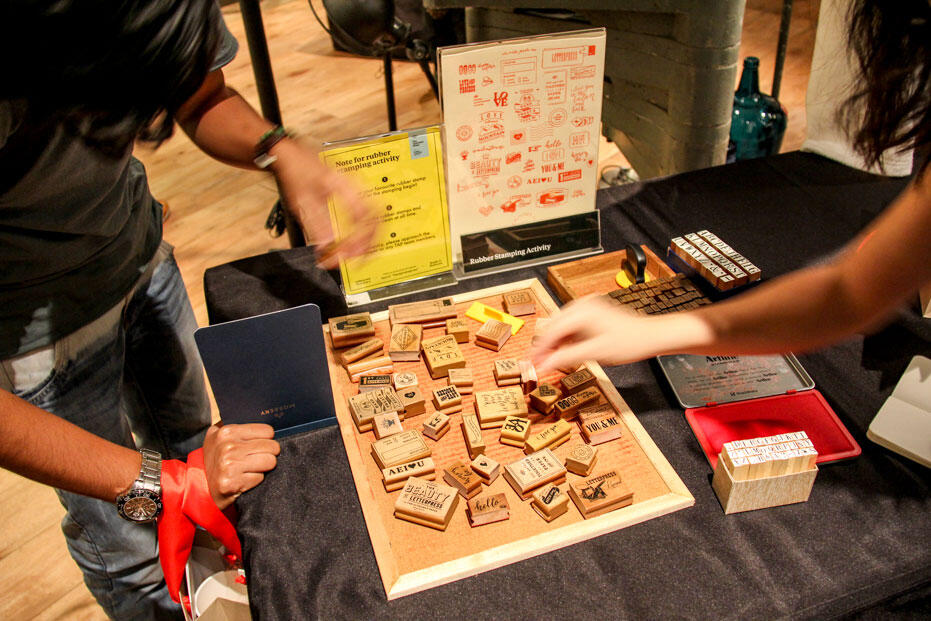 There were also cute rubber stamps for guests to play with that day.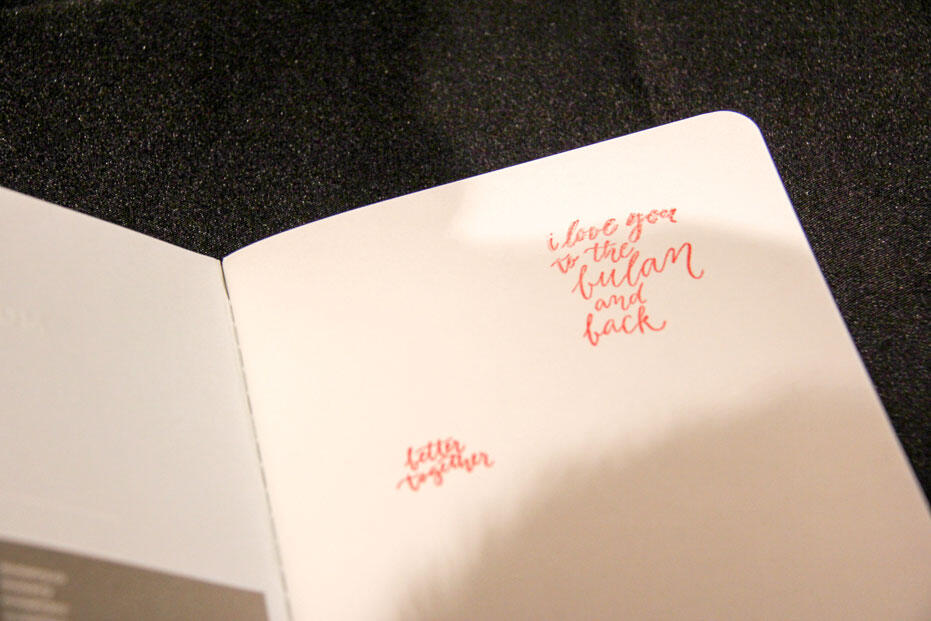 I tried a couple of them on the notebook from Mossery that I had just bought!
"I love you to the bulan and back", how adorable is that?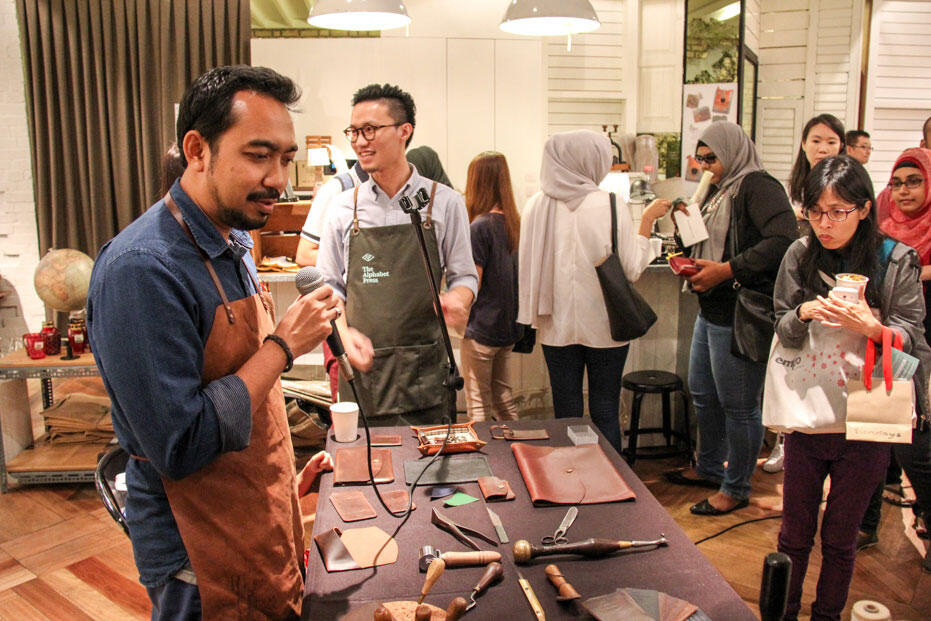 Faisal from Pesakraf also gave a demonstration on handmade leather goods.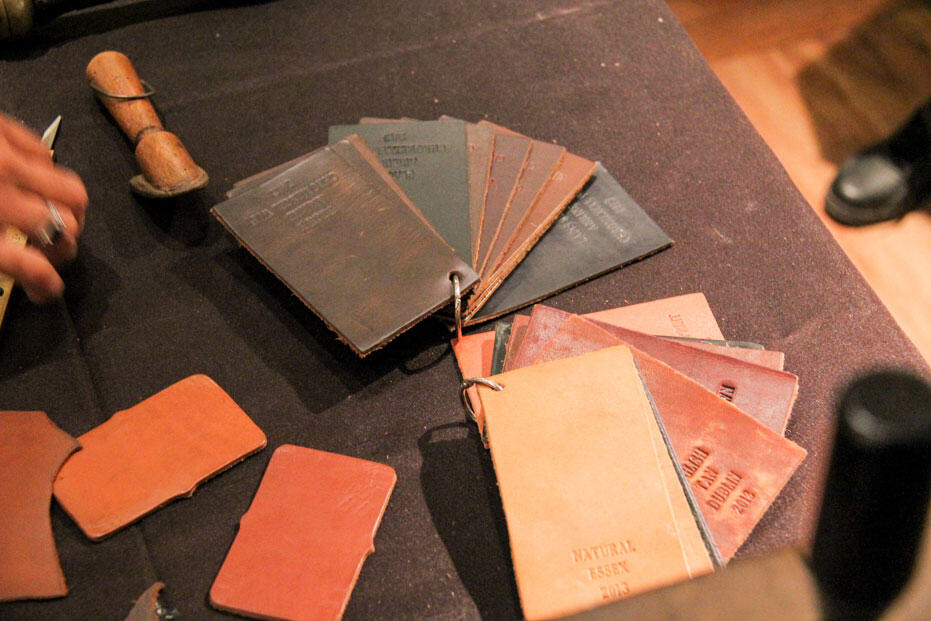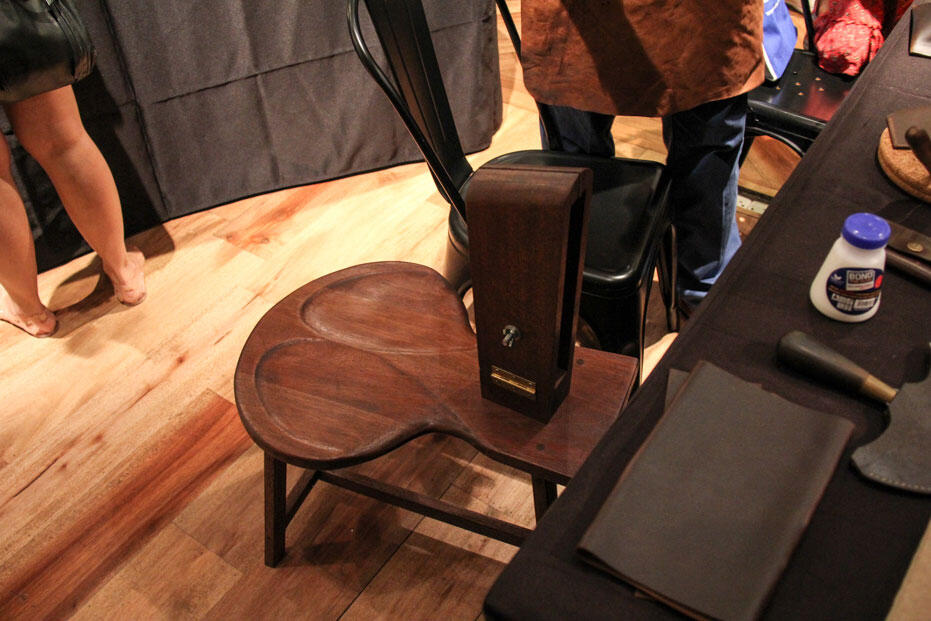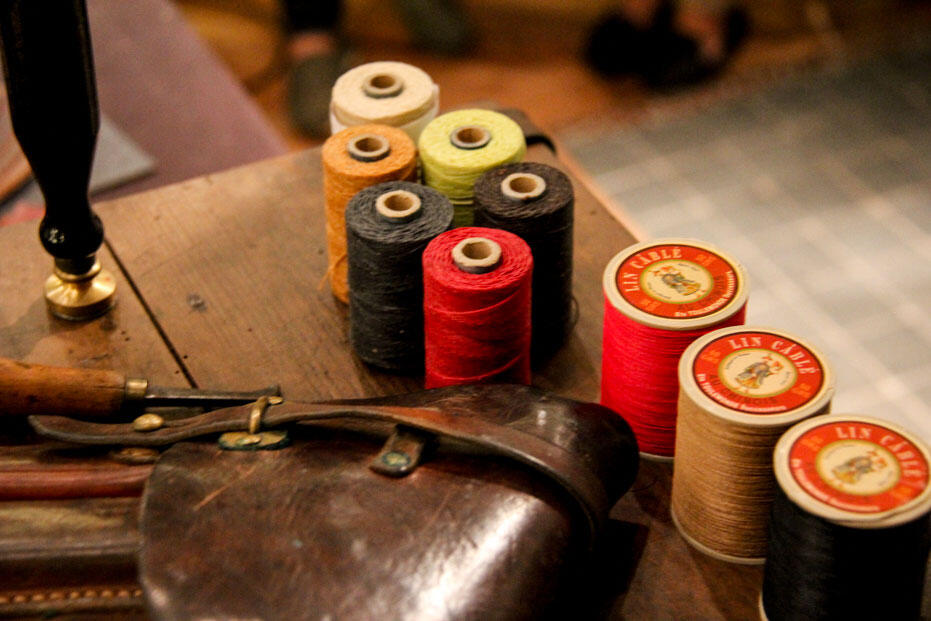 Faisal uses linen thread brought in all the way from France. He explained that although linen and cotton are two similar products, they are different in their look, feel and properties.
Cotton can be quite soft and silky straight out its packaging, whereas linen tends to be stiffer. This makes for a sturdier finish which means the end product will be more durable. The properties in linen doesn't break down as fast as cotton does because its fibres have a high rate of moisture absorbency.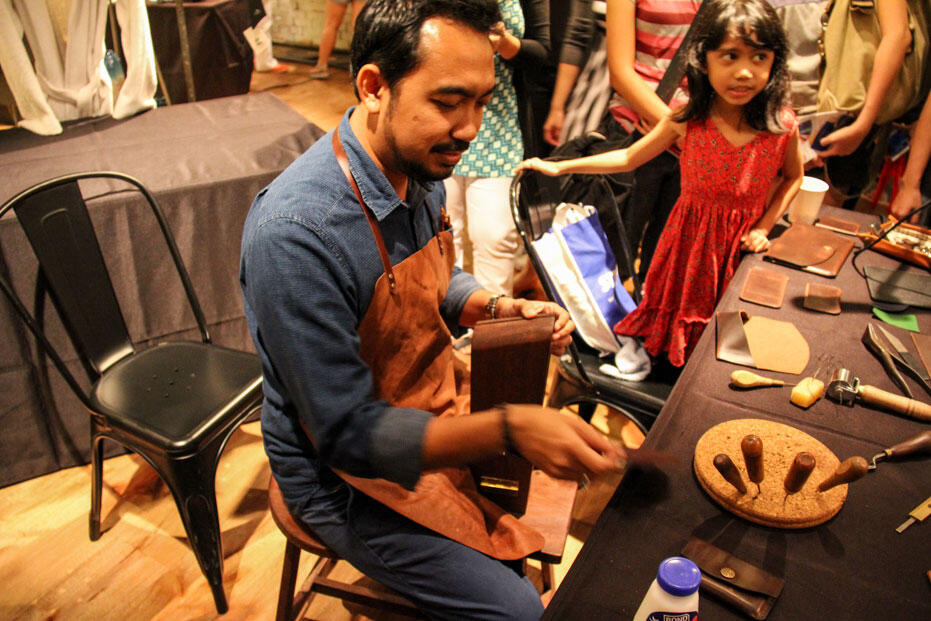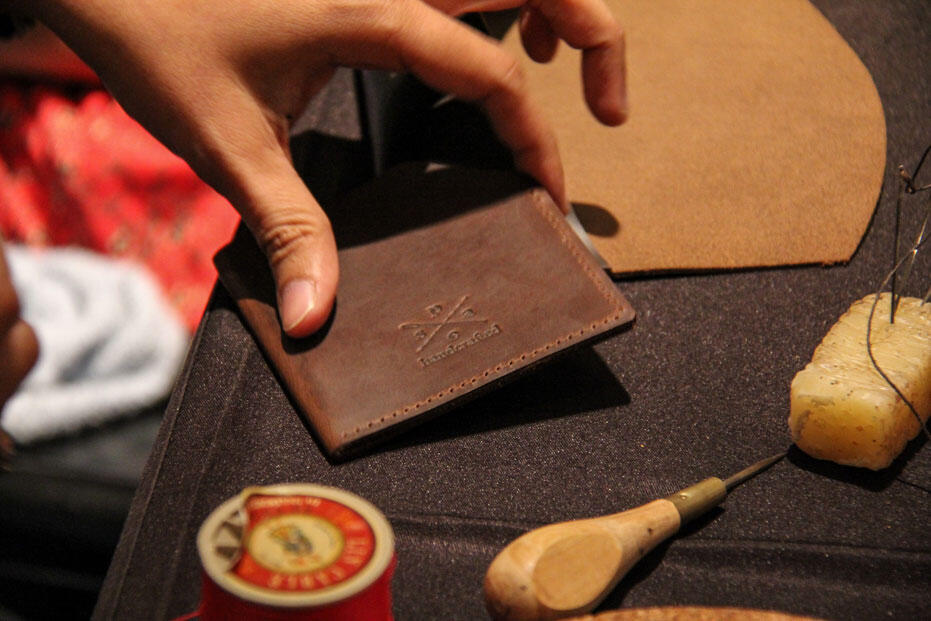 He pokes every little hole, one by one on this little card holder. Can you imagine? That's a huge amount of time used right there.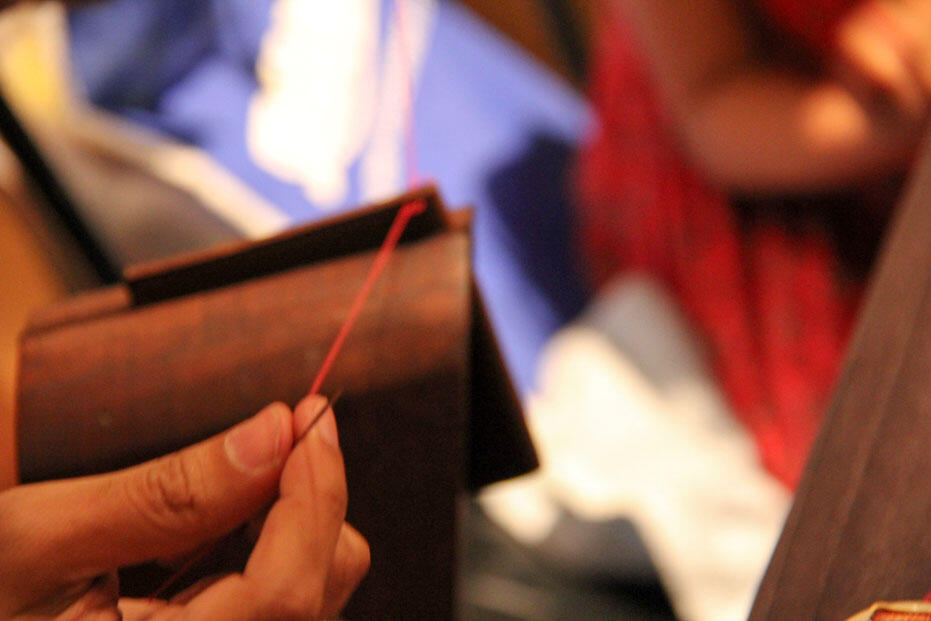 He mentioned that most customers don't notice the hard work and amount of time and effort that is put in to make quality leather products.
During the Q&A session, someone asked Faisal why he started this career in this line of work as it is very rare job in Malaysia.
These are his reasons:
1. He really, really loves this job.
2. He could not afford leather goods in the market so he thought, why not make his own?
3. He believes that he can create products that are better than what's in the current market.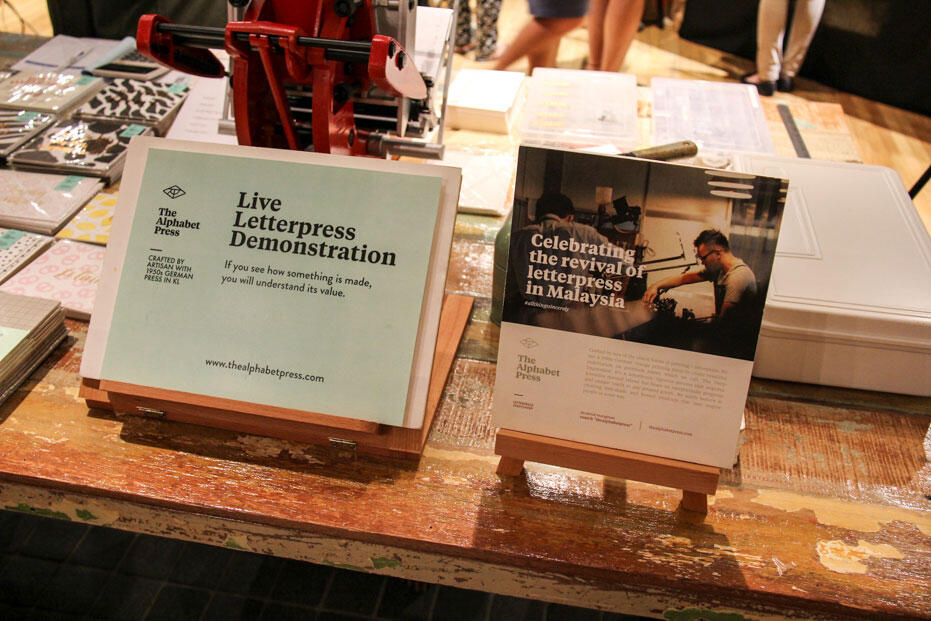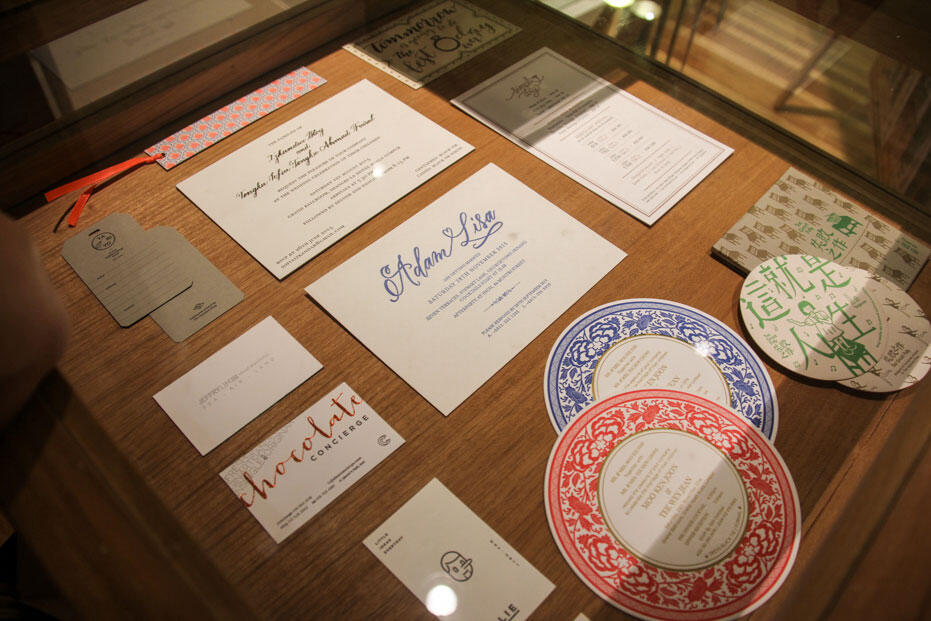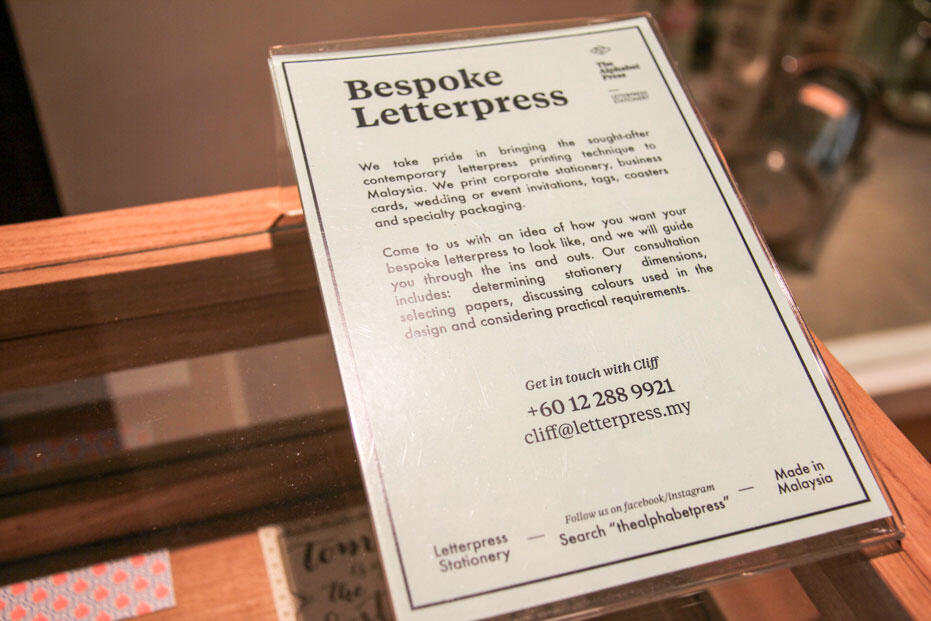 I had a really great time and gained a lot of knowledge from the workshop. Stay tuned on these KL artisan pages for future demonstrations and workshops!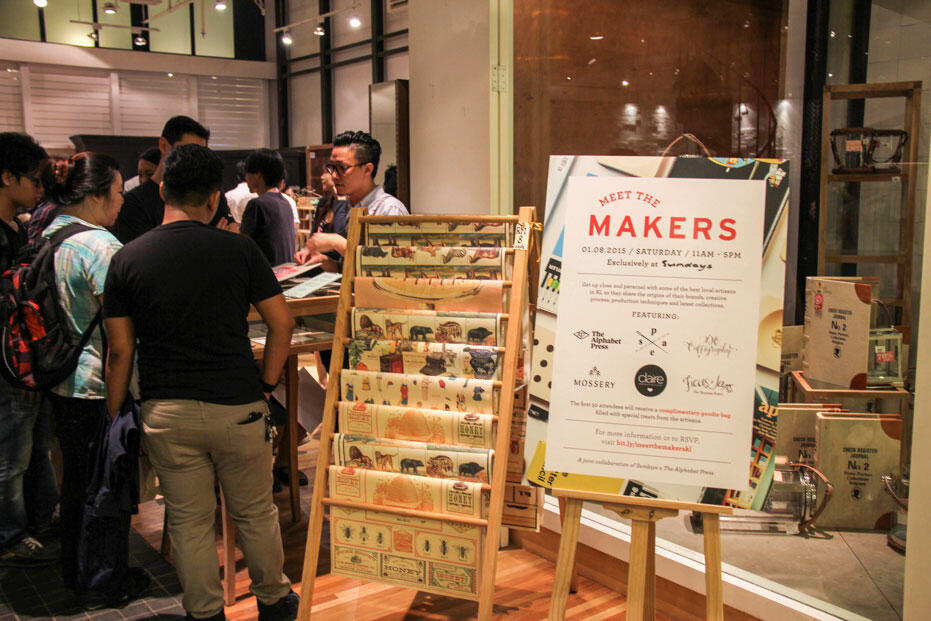 + + + + + + +
For more information:
Alphabet Press
Website: thealphabetpress.com
Facebook: facebook.com/TheAlphabetPress
Instagram: @thealphabetpress
Pesakraf
Instagram: @pesakraf
Facebook: facebook.com/pages/Pesakraf
Claire Organics
Website: claireorganics.blogspot.com
Facebook: facebook.com/claireorganics
Instagram:@claireorganics
Ficus & Jars
Facebook: facebook.com/Ficusandjars
Instagram: @ficusandjars
DC Calligraphy
Website: dccalligraphy.com
Facebook: facebook.com/dccalligraphykl
Instagram: @dccalligraphy
Mossery
Website: mossery.co
Instagram: @mosseryco
Facebook: facebook.com/mossery