It's been a really mad month/s of running around… it's so hard to keep up all the things i want to blog about despite having a team who edits all the pictures for me because essentially *i* still have to write it cos i'm the only one who had the experience  😯
If only i have a robot (or two) that could download the experiences in my brain and write it out the way i would. That day may not be so far away… i started reading random chapters of Michio Kaku's The Future Of The Mind and we might be able to download our memories and do all sorts of crazy stuff like send our brains out on a laser beam imprint into the universe and such soon!
Oh my goddess, totally digressed and haven't even started the post.
About a month ago, Adrian from D-R-Events got in touch with me to host a couple of styling sessions across two Saturdays for Pauls Boutique, a brand that originated in the UK.
The brand was started in the early 2000s by Paul Slade who was motivated by his love for graffiti, 80s hip hop and Japanese street brands to create his own label named after a Beastie Boys album. Paul began with custom-making one-of-a-kind apparel and accessories from vintage items, and sold them at Portobello Market before being picked up by Topshop to sell in their flagship store on Oxford Circus. His pieces have been worn by Justin Timberlake, Rita Ora and Paris Hilton; and is now available across Europe, Asia, the Middle East and South Africa.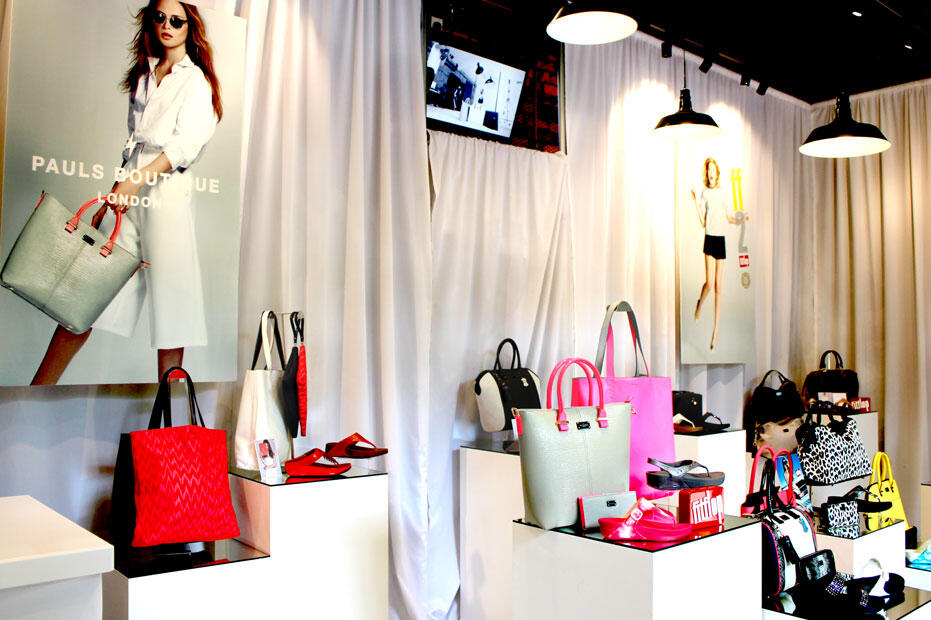 Adrian and Yuki picked out the clothes, and i lugged a giant bag of my personal collection over to accessorise the models and talk about silhouettes, mixing and matching, how to play with colours, etc.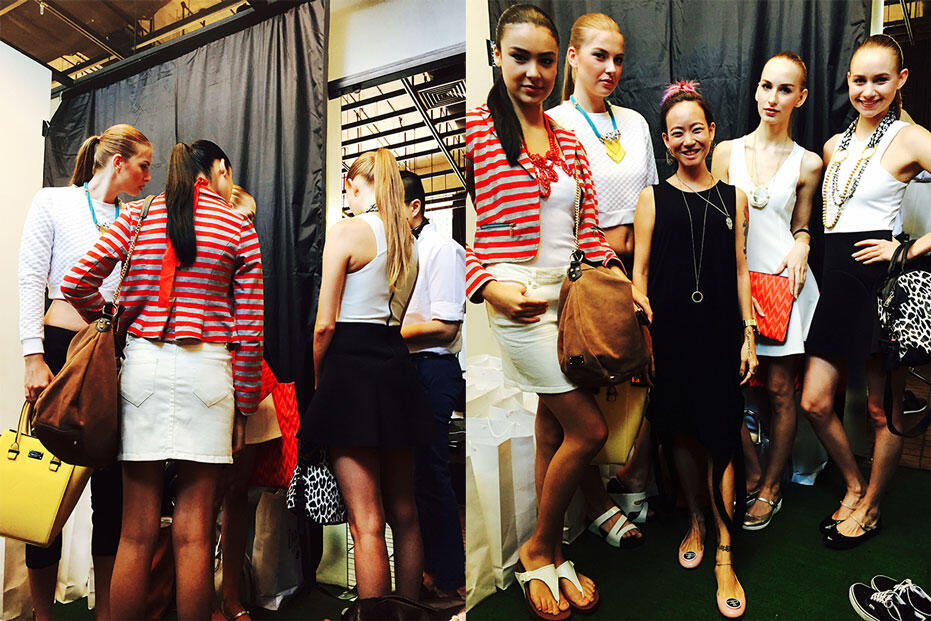 With the models- Moni, Brenda, Anna and Natalia
I was told i'd only have to talk for 15-20 minutes to explain a dozen looks ranging from workwear and casual to cocktail/night; but i ended up talking for 45 minutes… I guess i have a lot to say about shopping and how to utilise the most of your purchases after all the experience i've had (and money spent :p)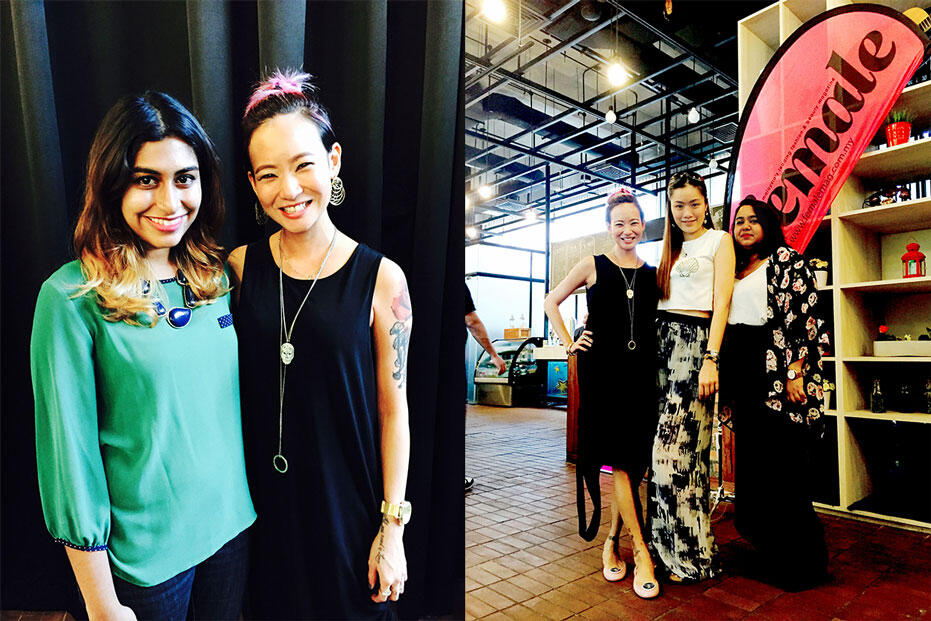 Yuvani is a reader who came up to say hi after the segment, saying she recognised some of the accessories (on the models when they came out) as mine! I said that was kinda freaky but in a cool way. XD
On left is me with Serena from Female, and Jess/Jas/Jazz(?) from Her World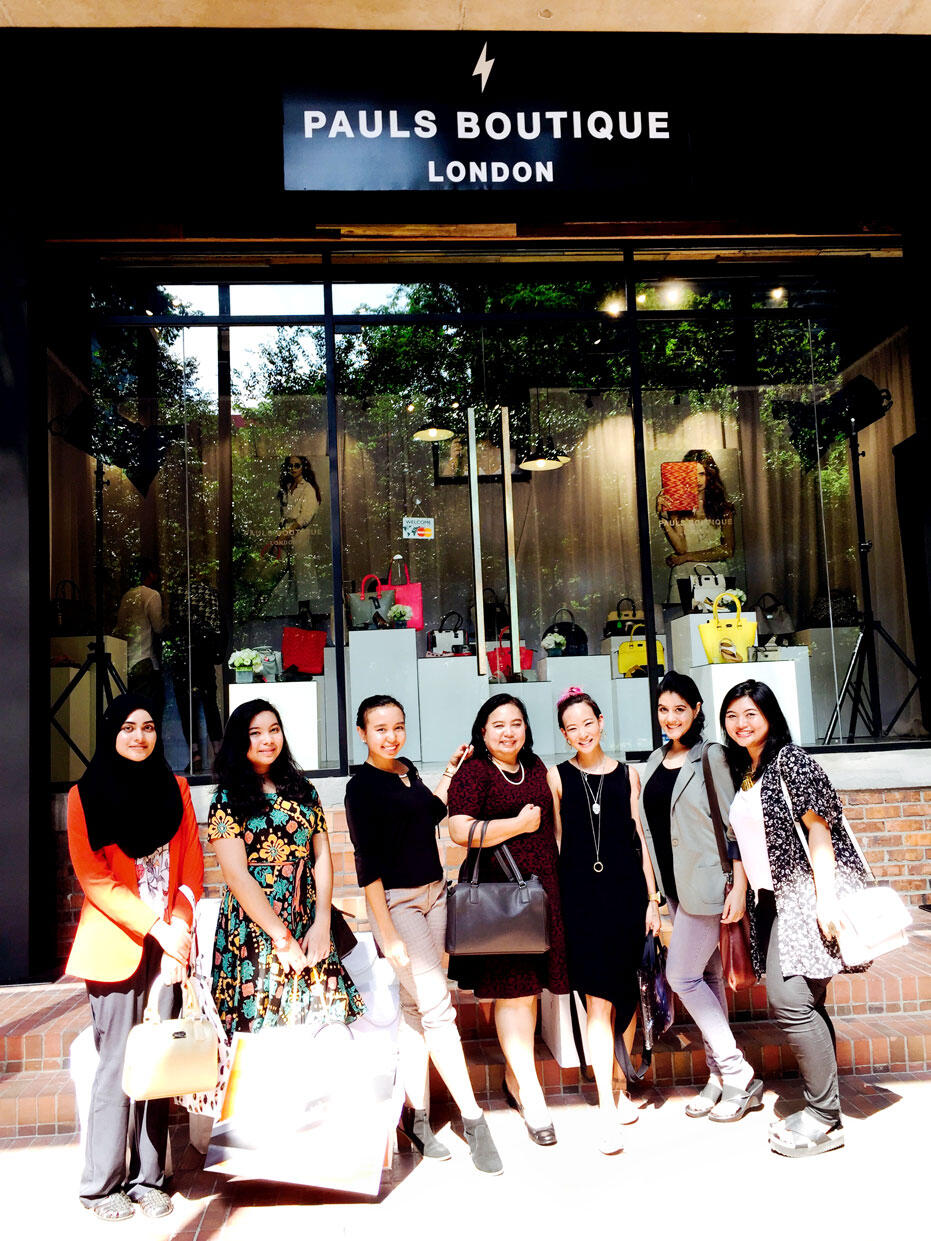 The Female team were quite sweet to give me one of the gift bags filled with Laneige and Dove goodies

On the second Saturday, readers from EH! mag attended the event and i was put on the spot to speak in Malay. I failed. If i had known earlier it was gonna be primarily a hijab crowd, i would *not* have worn such a short skirt and researched some fashion words in Malay :p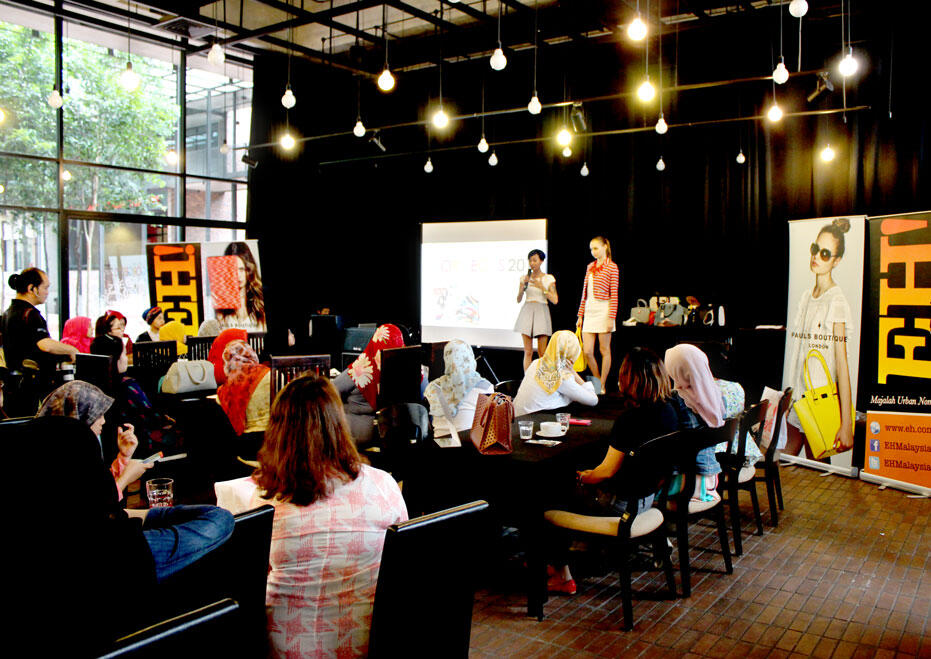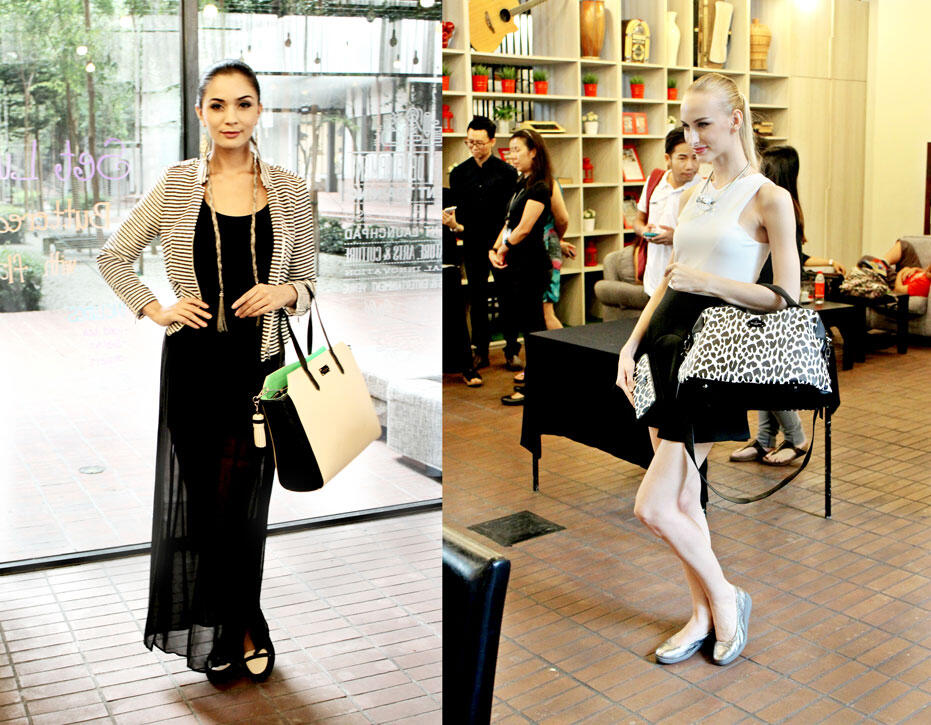 The bags from Pauls Boutique had features like coloured/patterned inner linings, ostrich trim, metal buckles with surprising hints of colours, tassels on zippers, reversible bags, and two-way clutches.
I spoke a little bit about FitFlop too, a footwear brand founded by Marcia Kilgore in 2006. She wanted a fashionable shoe that was comfortable and healthy for women to wear for long periods of time, and worked with biomechanists at London South Bank University to come up with an ergonomical sole that created more flow in movement from heel to toe.
It was covered by The Times upon its launch, and 150,000 pairs were snapped up its first summer. Oprah covered it too, and that was it. FitFlop also appeared in Newsweek, People, the Sunday Times Style; and sold 26 million pairs by January this year. I think it's a great present for your mum or sister (retails at RM200+ and above).


The readers who attended both Saturdays won bags and got discount vouchers to spend that day so they were very happy!

With Jasmine Han and Niklas Yong from Paul's Boutique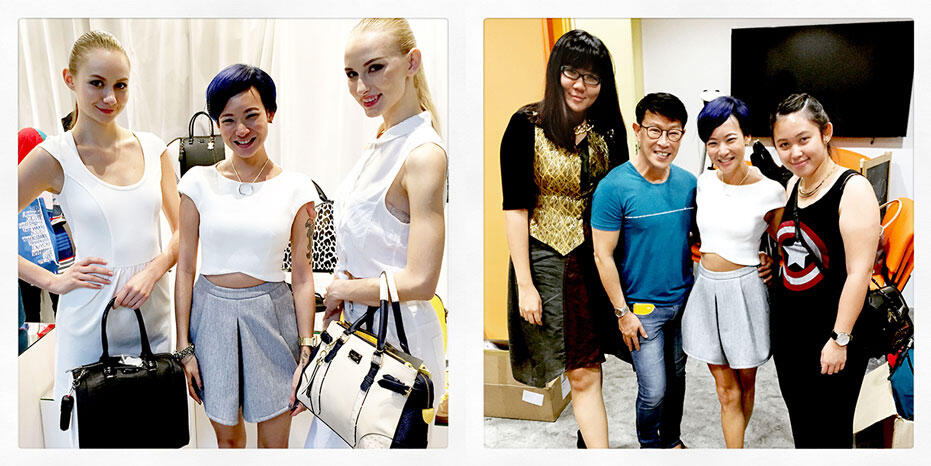 An instagram i posted of me with Natalia and Anna. I captioned that i shouldn't eat a big pasta then go stand next to two models.
On right is dressing team for Saturday #2! Amelia, Chris and Marika.
Adrian and Yuki were busy with another fashion show somewhere in KL that afternoon.
+ + + + + + +
Website: www.paulsboutique.com
FB: www.facebook.com/PaulsBoutiqueLtd
There's a showroom at the Bata Building at PJ Trade Centre if you want to take a look at the products for yourself!