*Written by Weng Yee & Pics by SweetEe*
With human teleportation as yet unavailable, Joyce decided to send SweetEe and I to cover the Rimowa event as she was overseas. Traffic into the city was horrendous as usual but we made it just in time to catch the travel stories of Wei-Hsiang Chong, Managing Director of Milk PR; Elizabeth Lee, Founder of Bowerhaus Jewellery; Benjamin Yong, Founder of THE BIG Group; Celest Thoi, Bridal Gown Designer and Owner at Celest Thoi; Yoong Yoon Li, Executive  Director of Royal Selangor; and Muhaini Mahmud, Director of Corporate Affairs, Weststar Group.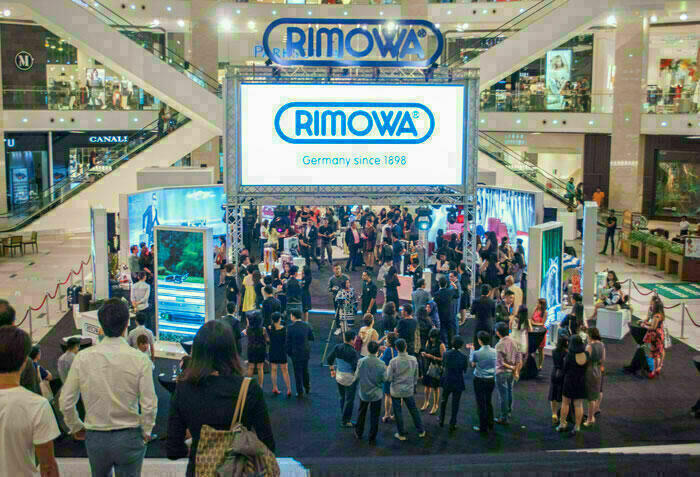 On display were also seven special cases customised with new and exciting artwork.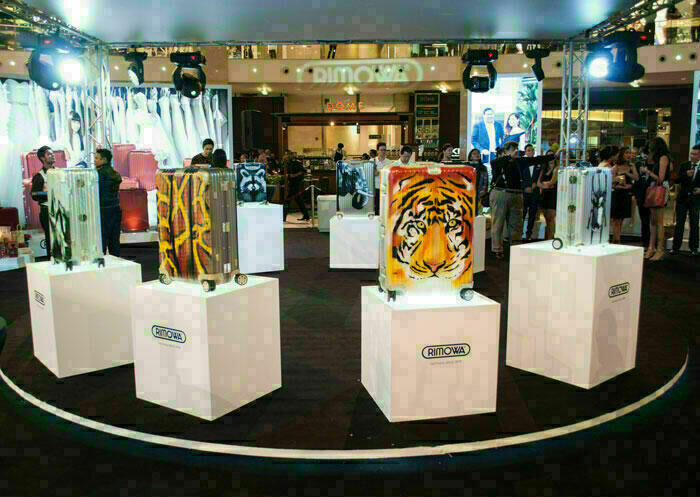 Really love the tiger one! Definitely wouldn't miss that on the luggage carousel.
After helping ourselves to canapés and a drink, we settled into a corner to watch a short video that showcased the busy lifestyles of the aforementioned and how Rimowa has always been their choice of suitcase with it's durability and style.
Following the short video, each of the personalities were invited up on stage for a short chat (save for Elizabeth Lee as she was unable to make it).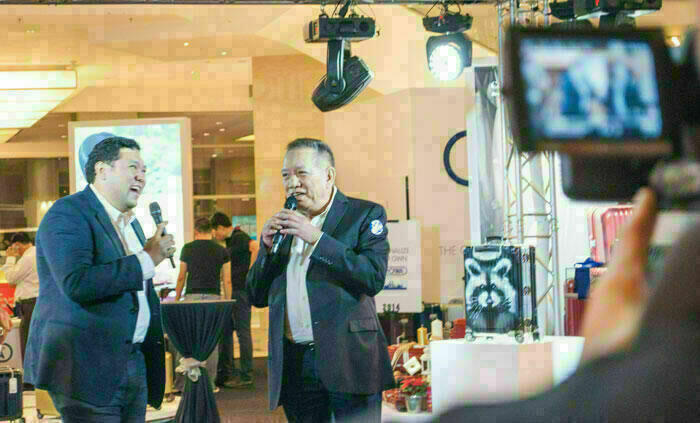 Benjamin Yong of BIG Group and Charles Yong, General Manager of Rimowa Far East Limited.
Did you know that Ben has been a fan of Rimowa for more than 10 years? He has 32 Rimowa suitcases and counting. Now that is probably one of the most impressive collections I have ever heard of!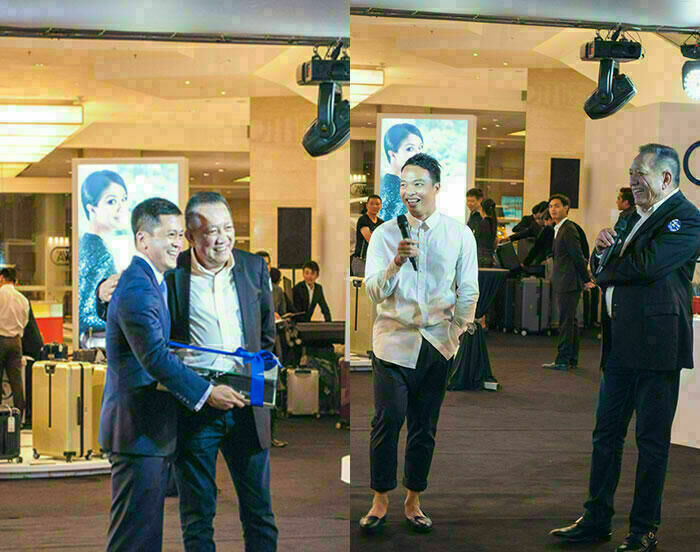 On left Yoong Yoon Li, Executive  Director of Royal Selangor; and on right Wei-Hsiang Chong, Managing Director of Milk PR.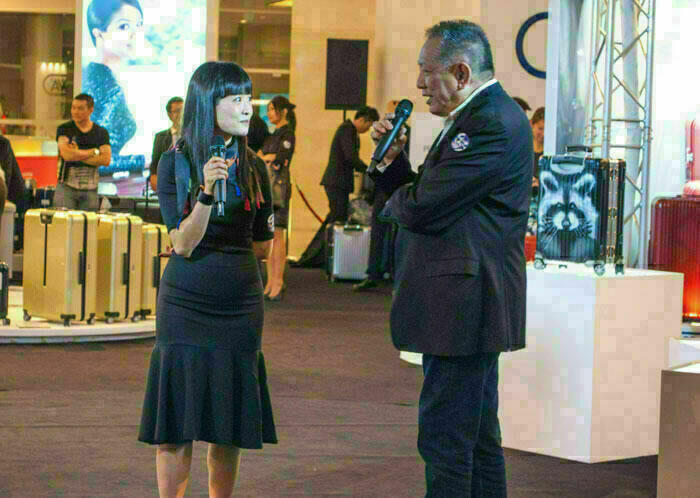 Celest Thoi loves Rimowa for their spaciousness and has managed to fit five poufy wedding gowns into one.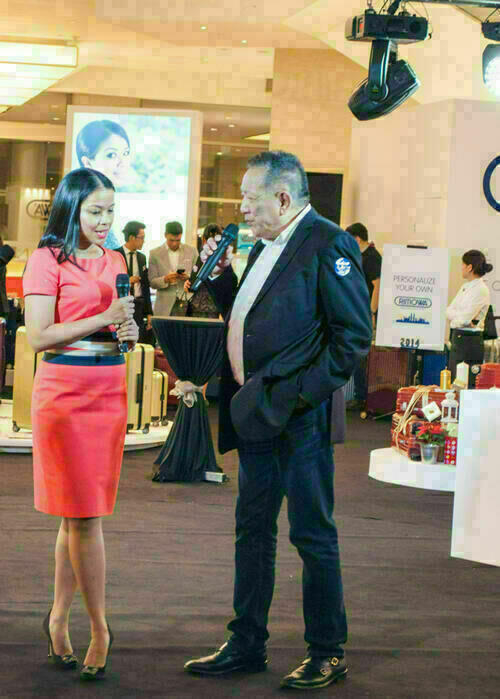 Muhaini Mahmud
Muhaini was introduced to the brand a mere two years ago because everyone in her office was using it. She has already amassed 10 Rimowa suitcases in the short time she has been a fan.
All the personalities were also presented with a model of the JU52 airplane which was the inspiration for the iconic grooves seen on all Rimowa luggage. Bet that was something you didn't know.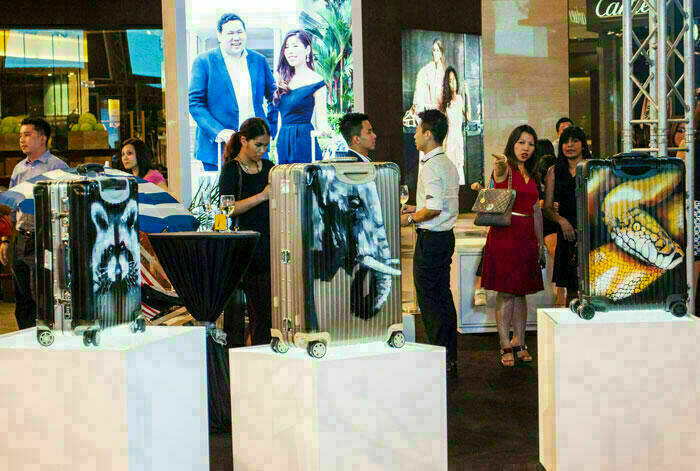 For those who wish to spice up their luggage collection, a painted Rimowa would definitely be a win-win situation.
No rest for the Rimowa staff as many attendees were placing their orders. Love the idea of keeping a laptop inside a Rimowa case!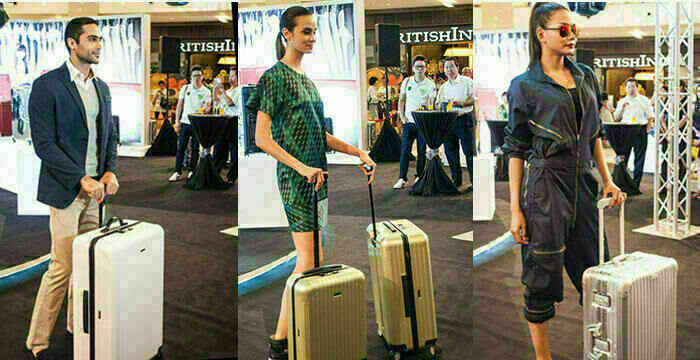 To end the night, models showed off more Rimowa luggage. So many colours that there is sure to be one for every personality out there!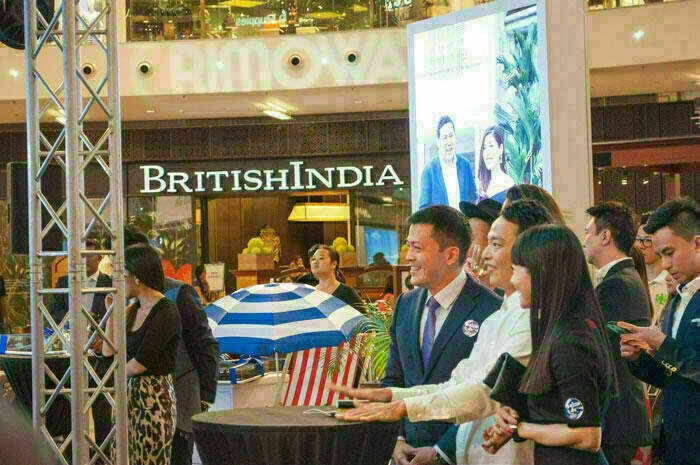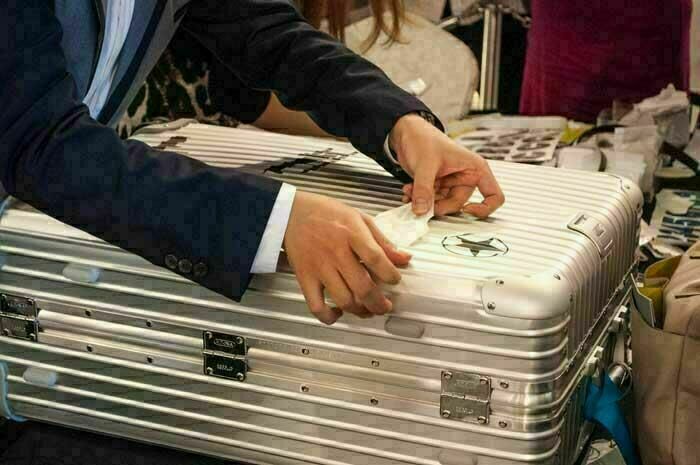 There was also a customisation service available to everyone who purchased a Rimowa suitcase that night.
If you're wondering why all your suitcases aren't able to last long, it might time for you to level up. Rimowa has gathered many fans over their time in the luggage industry. If you're still not convinced, check out the blogpost link below on why Rimowa is so awesome!
Related post:
* What makes Rimowa the best luggage *
FB: facebook.com/rimowamalaysia
Website: www.rimowa.com