I've come to realise that any simple travelling outfit can easily be dressed up with one crucial accessory: luggage.
I think luggage is something that is largely overlooked by most people, because we tend to favour utility and don't really see the need for it to be particularly stylish because it is only a means to transport one's belongings around. However I've discovered that with Rimowa, utility and style come hand-in-hand.
If you're not familiar, Rimowa is a German luggage brand that was started in Cologne in 1898 and was the first company to introduce aluminium trunks to the market in 1937. In 1950, Rimowa introduced its aluminium suitcase with the characteristic grooves which have remained iconic until now. The high quality aluminium is made from bauxite which is a sustainable resource and can also be completely recycled.

The Topas collection, one of the oldest and most iconic of the aluminium range, comes in a variety of sizes and is one of the lightest and most durable suitcases IN THE WORLD.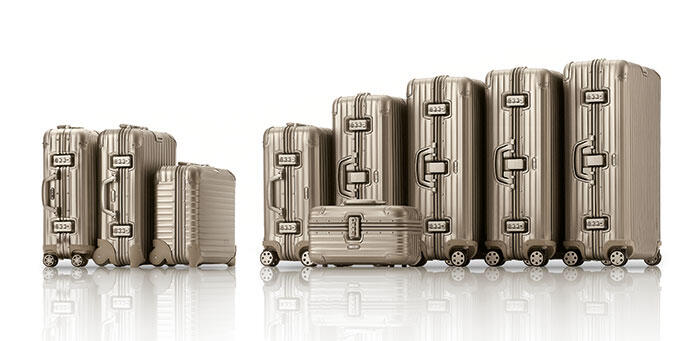 The Topas collection also comes in titanium, for those who crave extra luxe.
In 2000, the current President and CEO of Rimowa, Dieter Morszeck was the first to introduce the recyclable material polycarbonate to luggage making and changed the industry forever. Rimowa's polycarbonate cases are extremely lightweight, highly durable, and nearly break-resistant because they are elastic and yield under pressure. Once the pressure is eliminated, they automatically return to their original shape.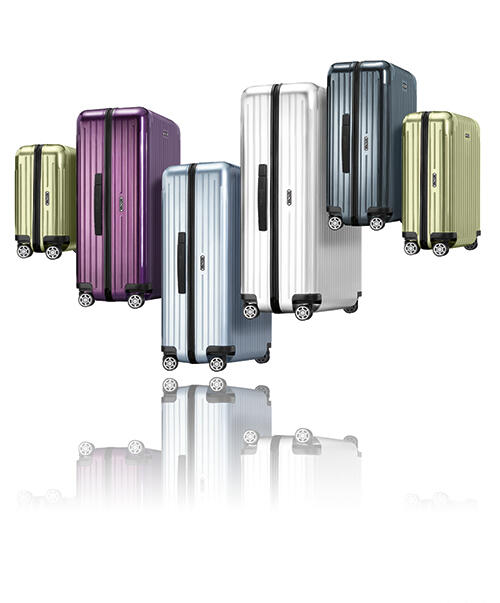 The polycarbonate cases come in the form of several collections; namely Salsa, Bolero, Bossa Nova, and Limbo; not to mention a variety of beautiful colours.
Rimowa stands out due to its integration of style and utility. Durability aside, Rimowa suitcases are also equipped with certain unique features that sets itself apart, such as its sturdy lever-action lock which is securely set in the frame to prevent any damage. It is also equipped with TSA locks, developed by the Travel Sentry Inc. which makes security checks much less of a hassle.
Another stunning feature would be the patented Multiwheel® system, which was adapted from office chairs, allowing even the heaviest suitcases to be moved effortlessly. The polycarbonate cases come with the YKK zipper which has a tensile strength of 110 kg per inch.
The new Salsa Deluxe Hybrid also comes with three practical front pockets made of durable Keprotec® –reinforced with Kevlar® brand fiber to ensure all your small belongings can be stored efficiently and safely.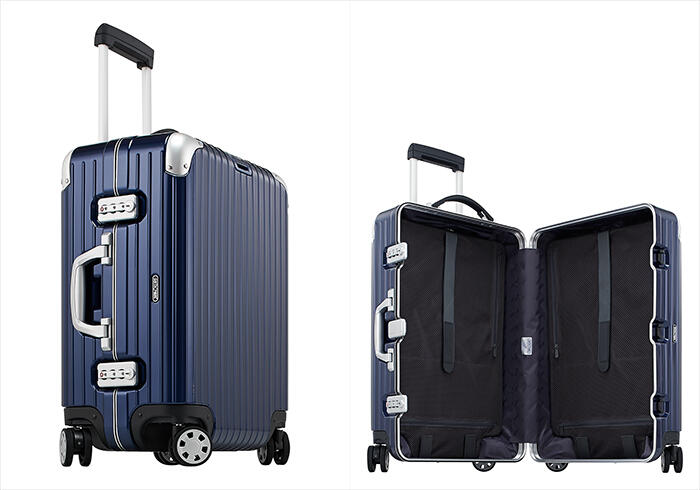 My favourite feature has got to be the award winning two-compartment-system which allows for each section of the suitcase to be opened separately. The Flex-Divider system is also adjustable which keeps both compartments of the suitcase neat and organised.
Additionally, for the fifth time, Rimowa sent the German national football team to the World Cup this year with custom made suitcases from the Salsa Deluxe Hybrid range featuring an embroidered logo that reads "Die Nationalmannschaft" (National Team) together with the respective player's number. These suitcases were made in a special shade of red called  Victory Red which also appears on the players' football jerseys!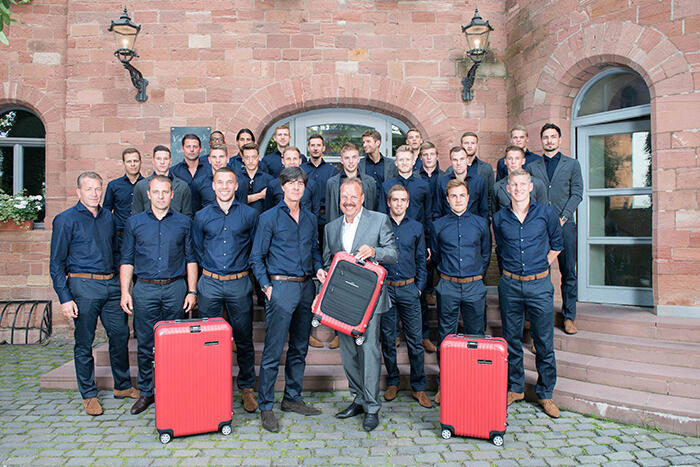 No wonder they won!
If this hasn't convinced you enough, Rimowa is also widely used by some of the most famous celebrities!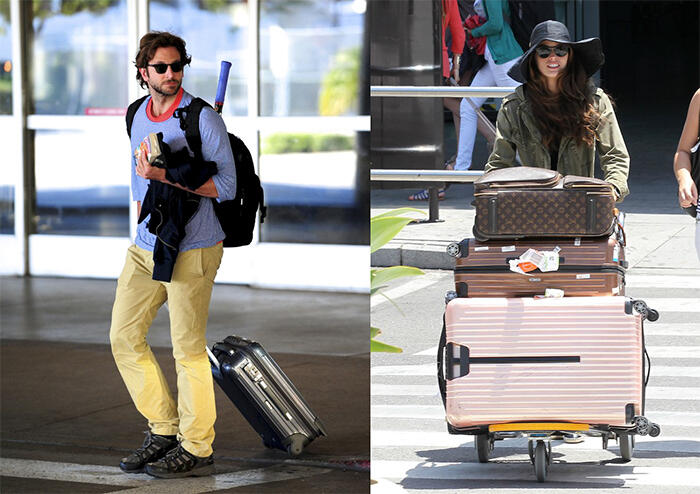 Hollywood actor, Bradley Cooper (left) and Victoria's Secret angel Alessandra Ambrosio (right).
Ugh, so sexy… And the people carrying the suitcases aren't too bad either.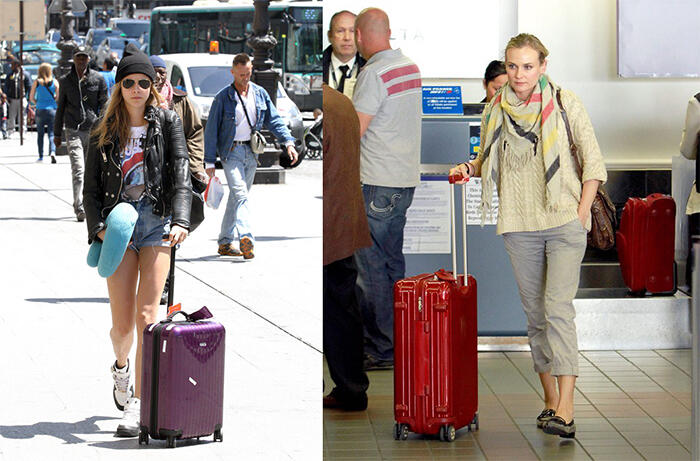 My favourite model, Cara Delevigne (left) and my fashion spirit animal, Diane Kruger (right).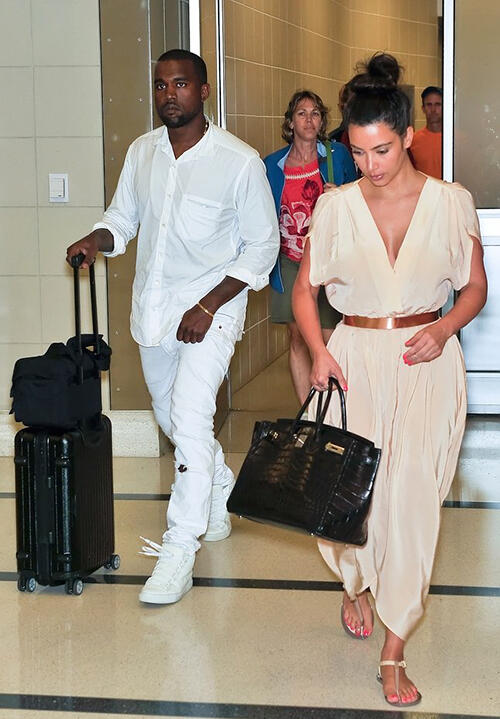 And… these two. Moving on.
To see the suitcases in action, check out this cute little video that Rimowa put out!
If you're ready to take the plunge, you can check out Rimowa in
– Pavilion, Level 2, Fashion Avenue
– The Gardens Mall, South Court, Ground Floor
For more on Rimowa, check out:
www.facebook.com/rimowamalaysia