I traveled to Korea by myself for 8 days in early June, and it was such a beautiful holiday!
I would push myself to explore, sightsee, eat, shop, and party as much as i could; so by the time i went back home to wherever i was staying, i would be thoroughly pooped. Coming home (cos it IS my temporary home!) to a comfortable and welcoming environment is so important to me. After being surrounded by so many people and having my eyes dart around excitedly all day long, some Joyce Recharge Time is imperative!
I used Airbnb for ALL my stays in Korea (i tried staying in 3 different places within Seoul and Jeju) and it's so much more personal than simply staying in a commercial guesthouse or hotel.
For those who have never heard of Airbnb – it's a community platform where hosts all over the world rent out rooms or entire apartments to travellers looking for a place to stay. Because these are locals hosting me, i usually end up forming bonds with them that i usually wouldn't get via staying at a hotel chain. The spaces i make my temporary home are more charming and have more depth of character, which undeniably adds to my travel experience. An additional plus point is how the prices are very reasonable and lower than you'd expect!
Some hosts let out their space professionally, some do it for additional income, and some do it cos they just love company /hosting people/travelling themselves! Hosts and guests then leave each other reviews on the airbnb website after the trip, which later users can then refer to for reliable future connections.
I ended up picking two places to stay in Seoul (cos the places i wanted to stay in only had a certain number of nights available and i booked them a bit too close to my trip) but i think it was meant to be cos i managed to try out two vastly different spaces.
I spent my first three nights staying in an historic house with a rooftop garden in Jongno, an elegant neighbourhood close to Gyeongbok Palace. There were a lot of cafes, restaurants, small shops and art galleries in the area; with the most magnificent view of glittering city lights from the top of the hill when i reached home every night.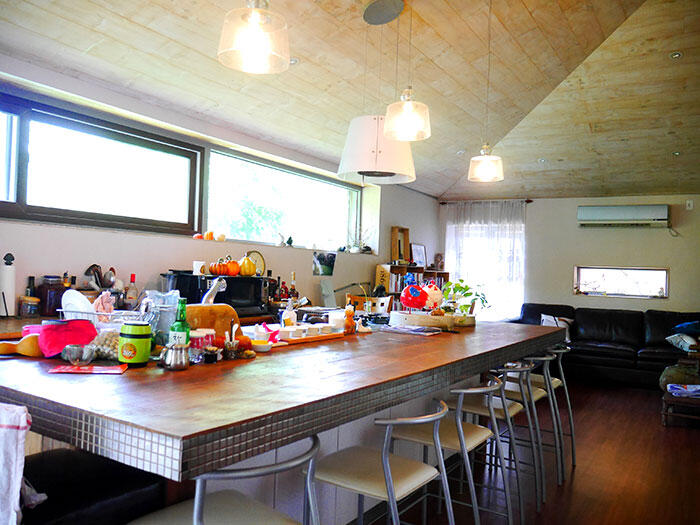 I had the whole place to myself! It was tempting to throw a party haha.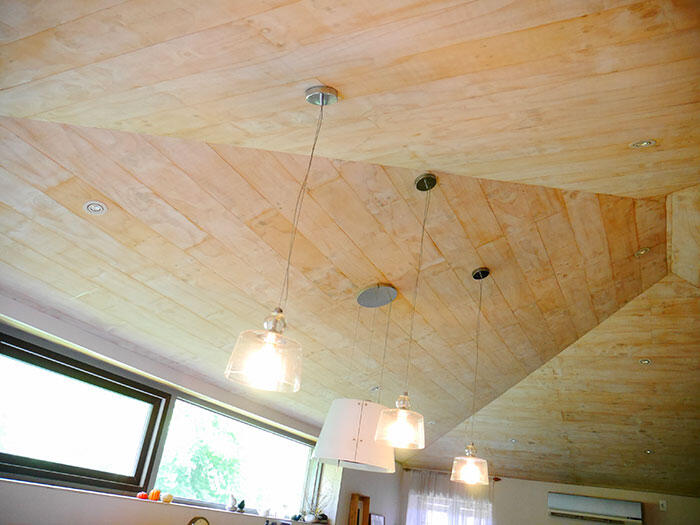 The place is beautifully-designed and i loved the sloping architectural lines on the ceiling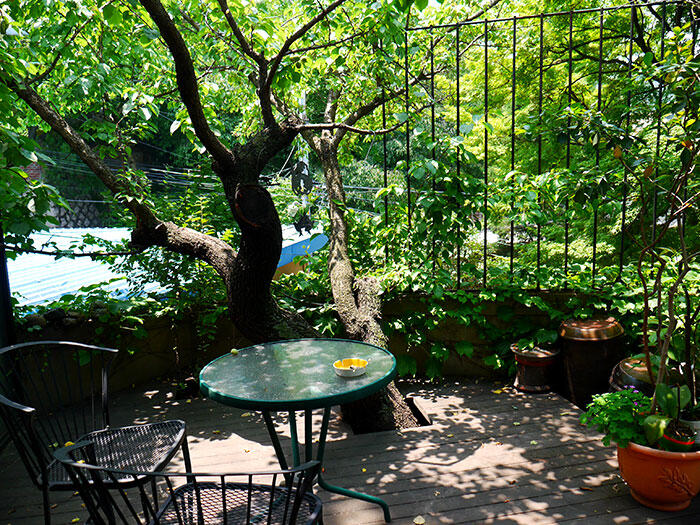 It was nice to spend some time sitting in the garden every day while listening to chirping birds and excited puppies when they got fed next door.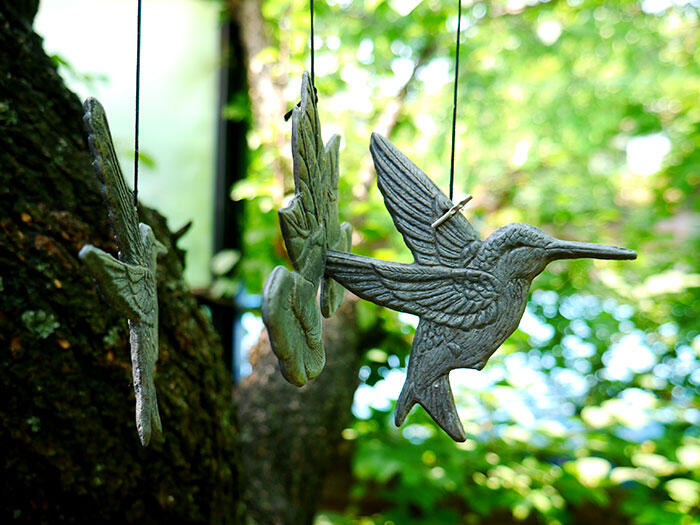 On my last night in Seoul, i moved to Sopoong Guest House in Bukchon – a 600-year-old neighbourhood filled with colourful shops, cafes, cult food stalls, art museums, and the famous Bukchon hanok village (traditional Korean houses). Sopoong Guest House itself is a hanok!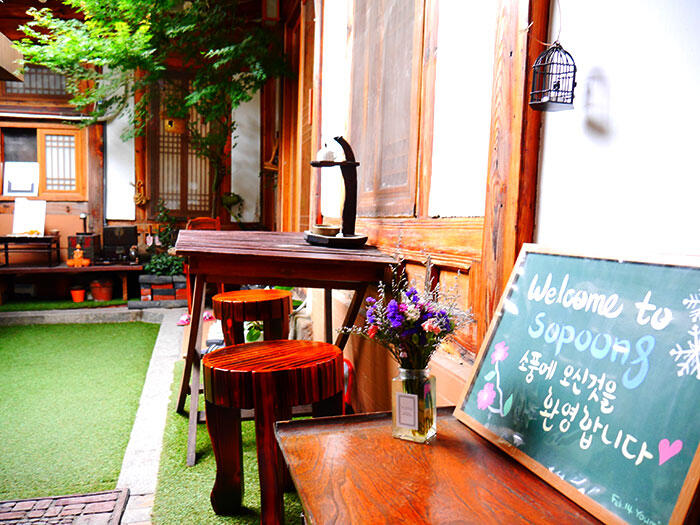 Sopoong Guest House was SO CUTE i felt like i had stepped into a colourful Korean world.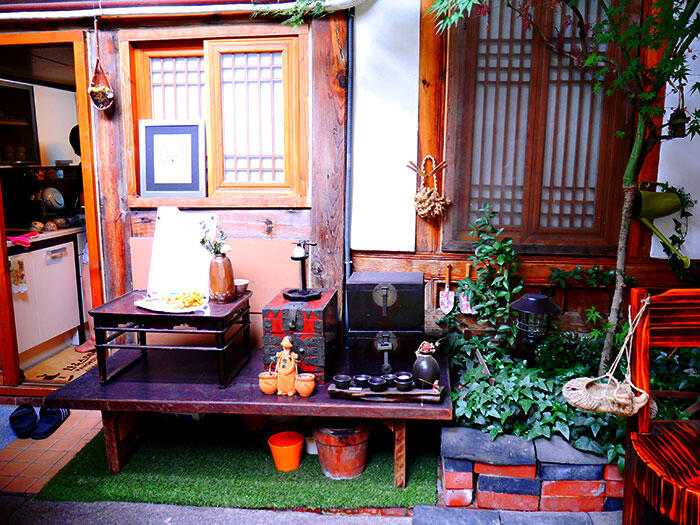 If you don't have an account with Airbnb yet,
*USE THIS LINK HERE* to automatically receive USD25 credit when you sign up.
 😀 😀 😀
Click to see more pix of where i stayed!
When i first arrived in Seoul after traveling in Jeju, i grabbed a taxi who couldn't find the house easily. It didn't help that i hadn't activated data roaming on my phone so i felt quite helpless too! We bumped into a stranger in an alley, and he was SO NICE to stop wherever he was going to search on his phone for us. This is just a tiny example of the MANY acts of kindness i was shown in Korea. I couldn't stop raving about how LOVELY Koreans are to anyone who would listen when i got back!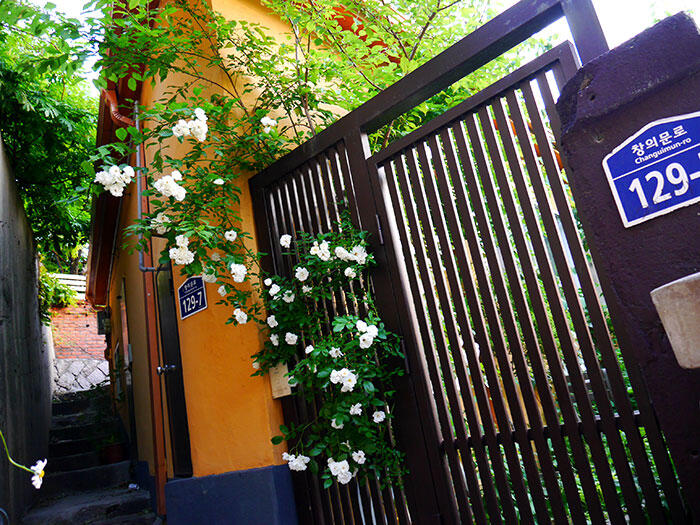 When i finally found my host Jean-soon standing on the side of the street looking out for us, i couldn't help thinking how glamourous she looked decked out in a flowing black silk cape top, a shocking pink scarf and oversized accessories. I wish i took a picture of her then but my hands were full!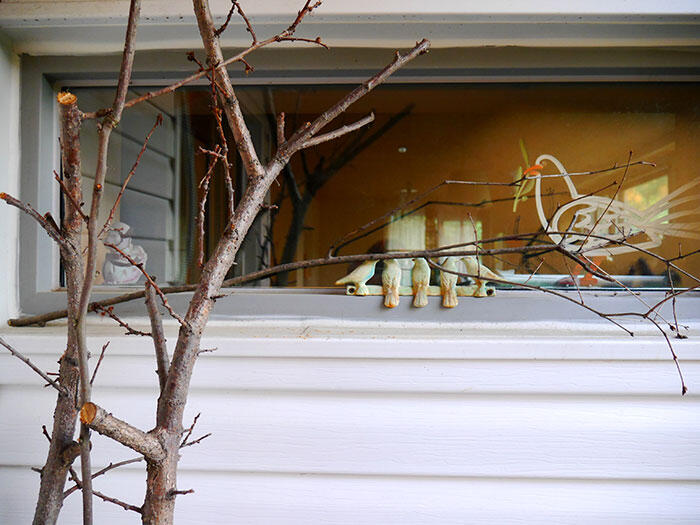 Outside the front door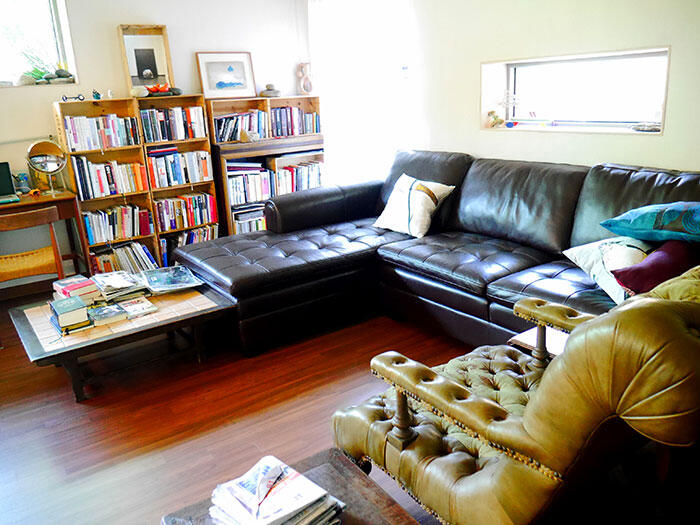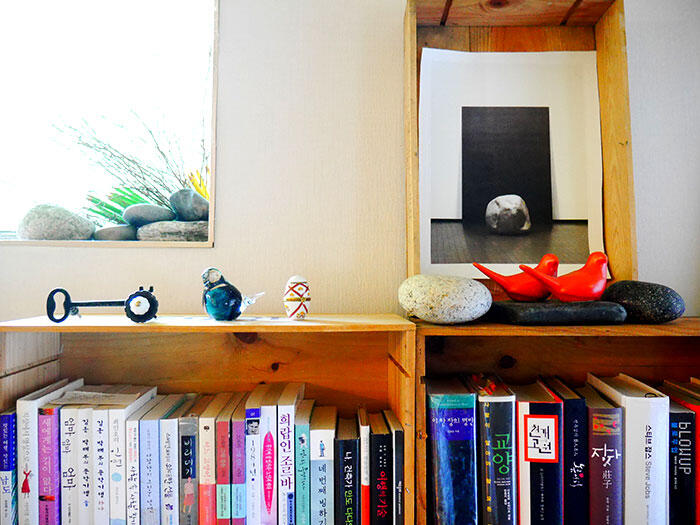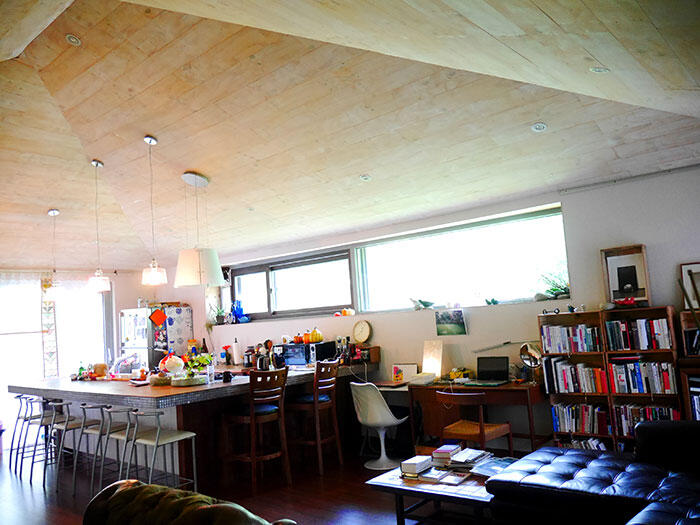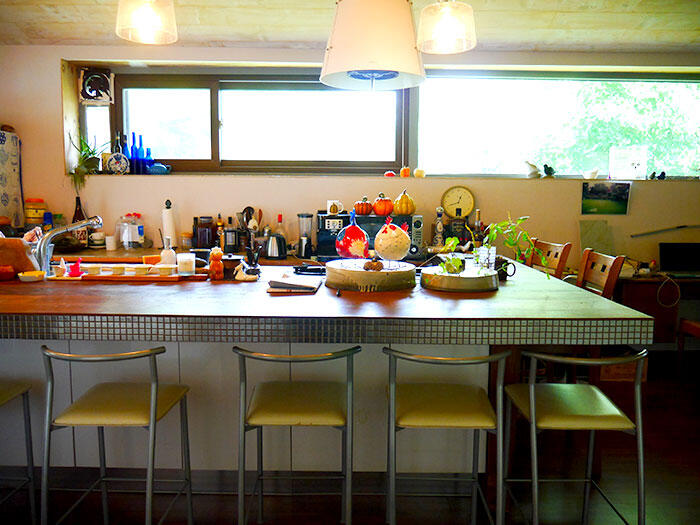 The kitchen had a wine cooler filled with impressive wines. Jean-soon was nice enough to tell me to help myself but i didn't have the gall to. I did however help myself to an opened bottle in the fridge one night when temptation got the better of me!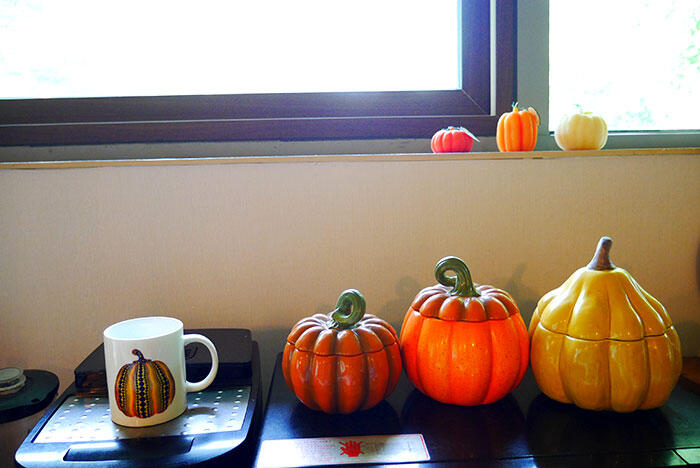 She's got so many knick knacks lying around the house which kinda reminds me of… me. I felt like we had a number of things in common – fashion, traveling in Europe, appreciation for wine, cooking (i saw pickled mystery jars in her fridge), and more things as you'll see further down this post…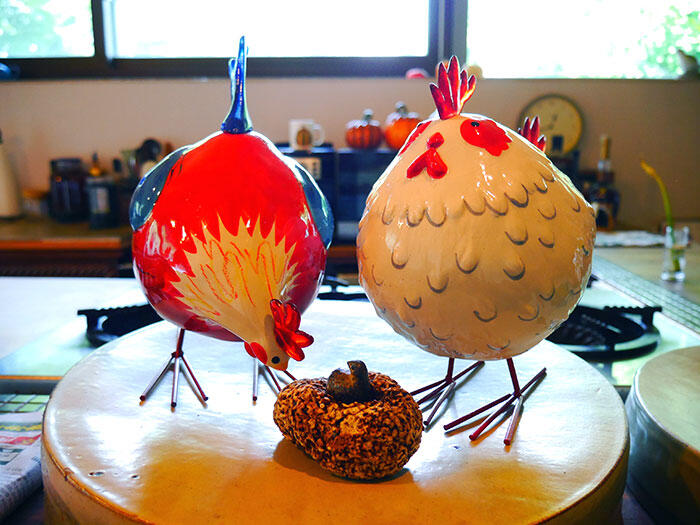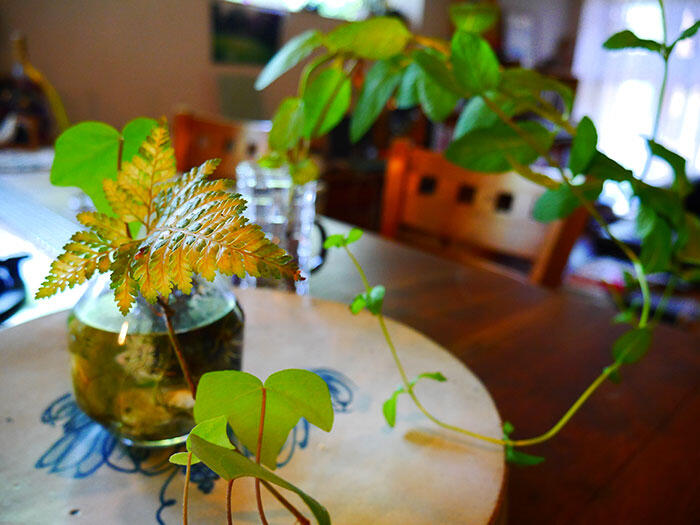 I had a lil conversation with this plant on most days, telling her how pretty she is.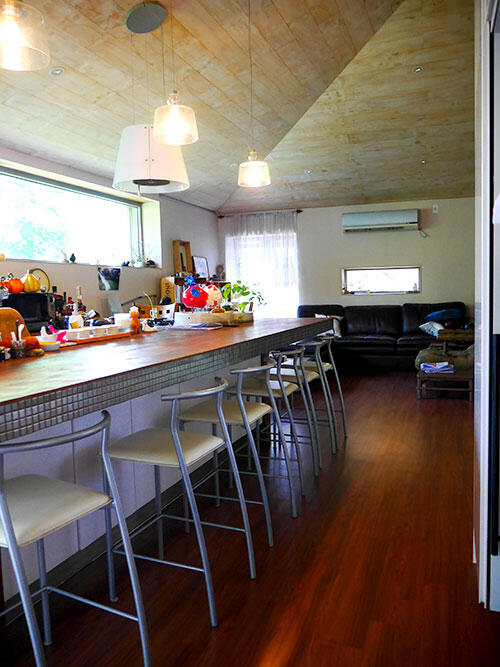 You can spot the living room at the end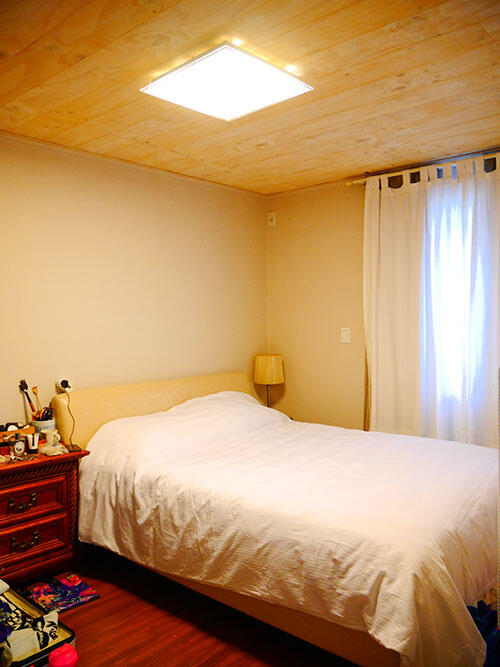 My bedroom! Ahhh that bed was so comfortable that i happened to lie face down on it around 10pm after one extremely tiring day out and just… stayed there and didn't end up going out for the night.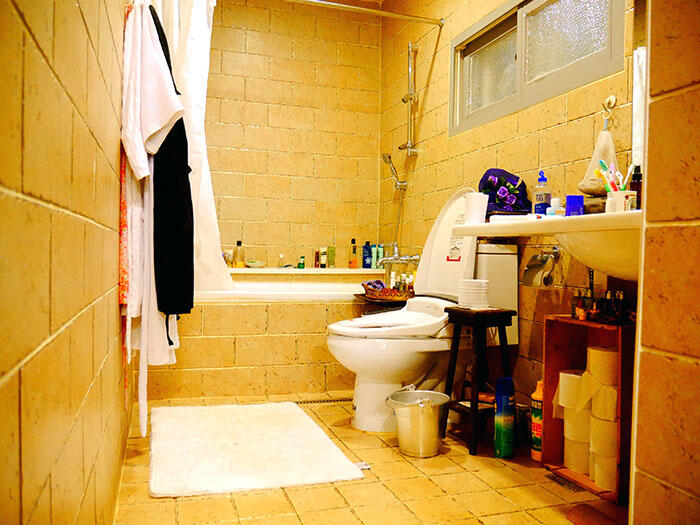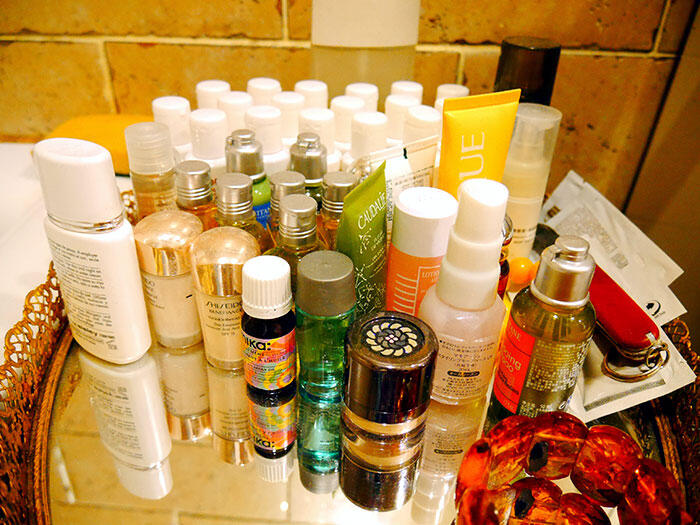 I think i found someone with MORE beauty products than me!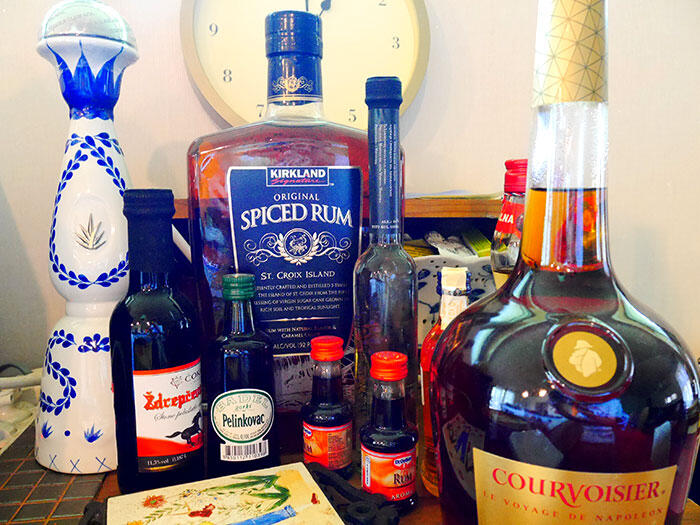 She wins at array of alcohol too…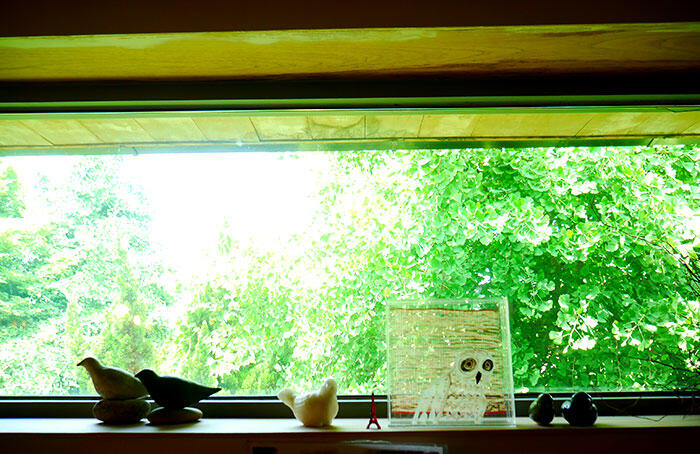 It was obvious she loves birds and stones.
I love stones! I have so many i've collected from all over the world lying around my house!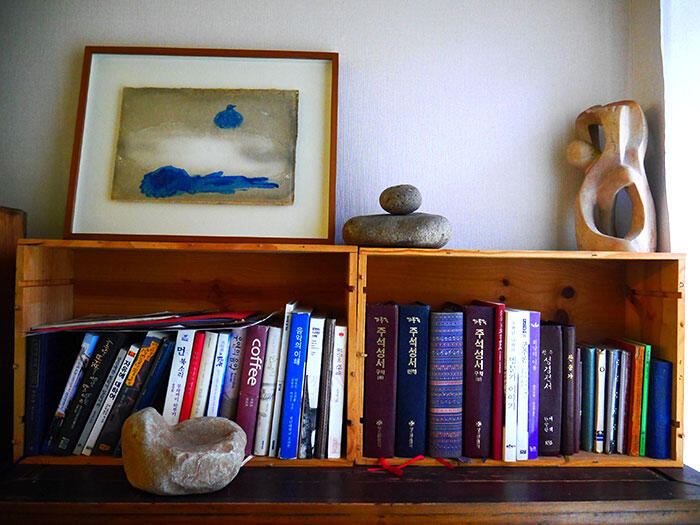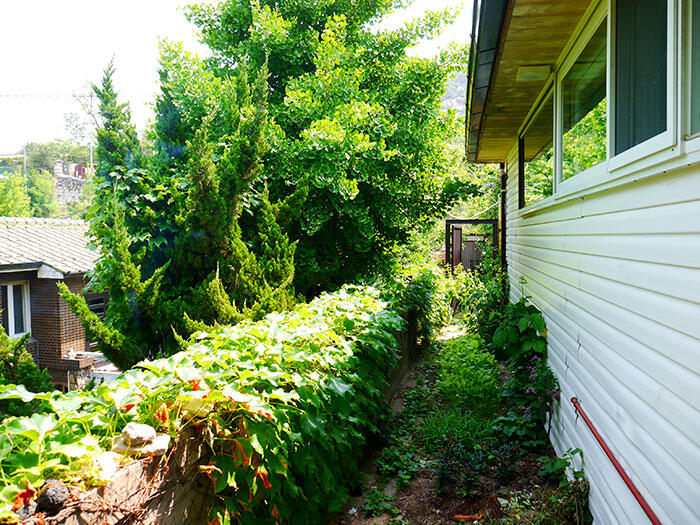 A pic with Jean-soon just after she gave me a lift to my next airbnb stay, thanks for letting me into your beautiful home!
To view more details about this house, click *here*
+ + + + +
This is Sopoong Guest House. I wanted to stay there mostly cos of the number of great reviews they received. Checking out the number and quality of reviews left by other guests is a surefire way of choosing a great place to stay!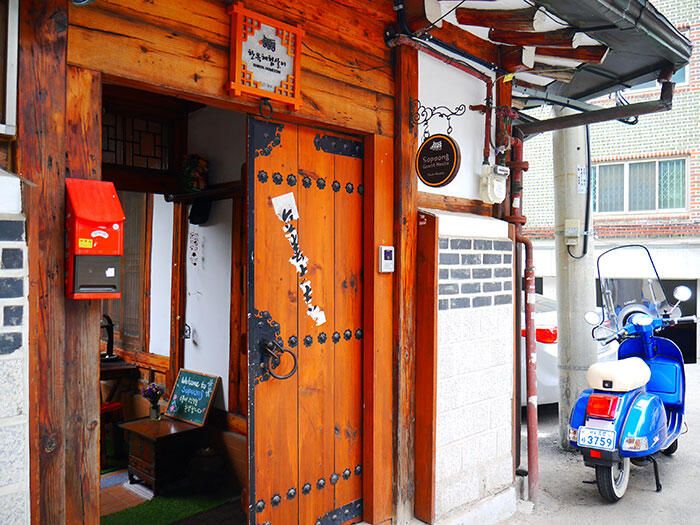 It looks all traditional but let me tell you they had a canggih (impressive) electronic locking system. I just had to swipe my finger on a small smooth pad and blue lights would go ZING on it, then i'd key in two codes and the door would unlock. I felt a bit stone bronze iron age that i hadn't seen it before :p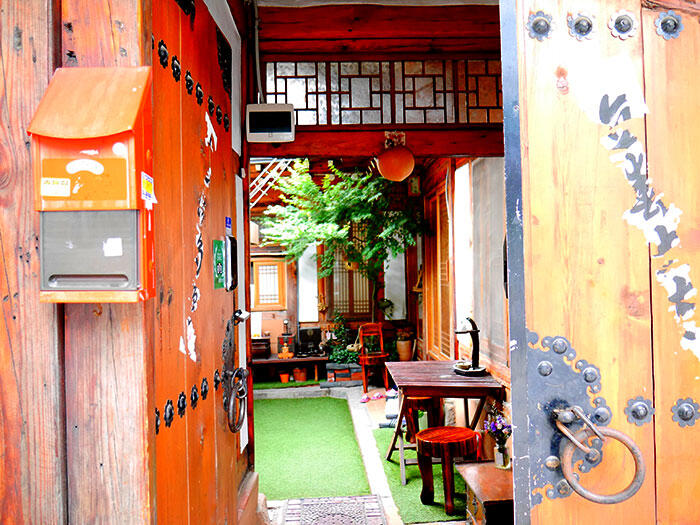 The main door leads into a delightful courtyard, that's surrounded by the guestrooms, the guest house office, kitchen, and bathroom.
To get into my traditional bedroom, i had to remove my shoes before using some little stools to step into the raised room (roughly a foot off the ground).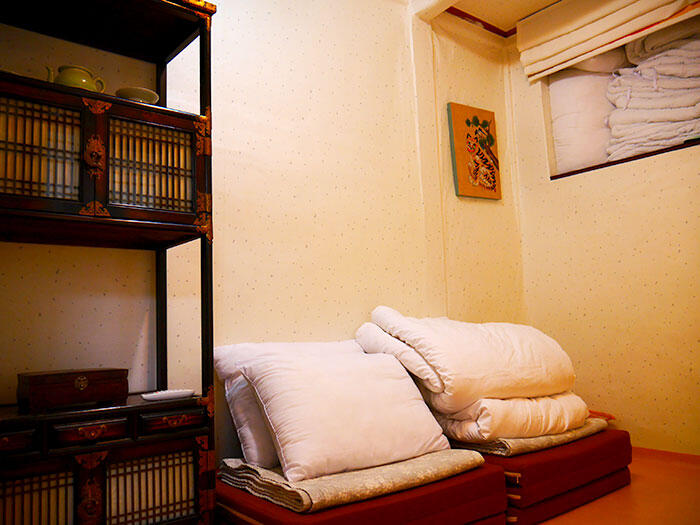 My little bedroom 🙂
My host KJ spoke excellent English as he's studied in Australia before and painstakingly marked out local food stalls and places of interest i should check out in Bukchon. He even told me about a cafe where i could get a drawing of myself done while having a coffee. It was SUPER helpful getting those tips from him! Everything i did that day charmed my heart to pieces.
When i expressed my long-time interest in running a guest house, he shared how he and Youmi delved into running Sopoong guest house full-time in the past two years, and how rewarding they found it to be. They certainly seem very happy doing it! I even witnessed them receiving some pineapple biscuits from a Taiwanese guest-turned-friend (who dropped by Seoul) and they shared it with me 😀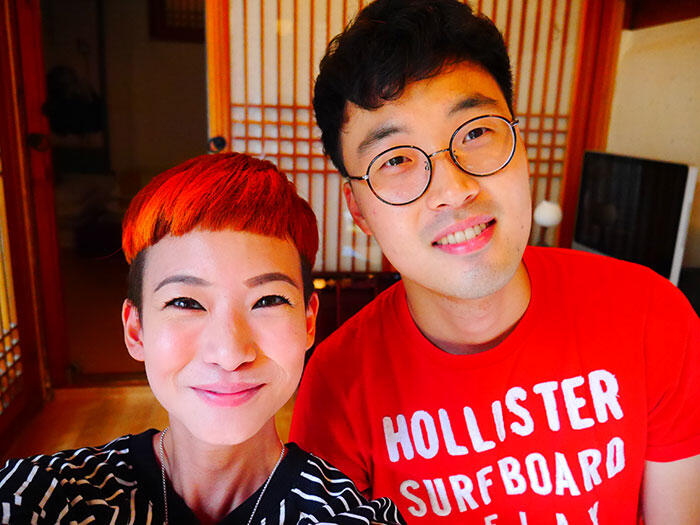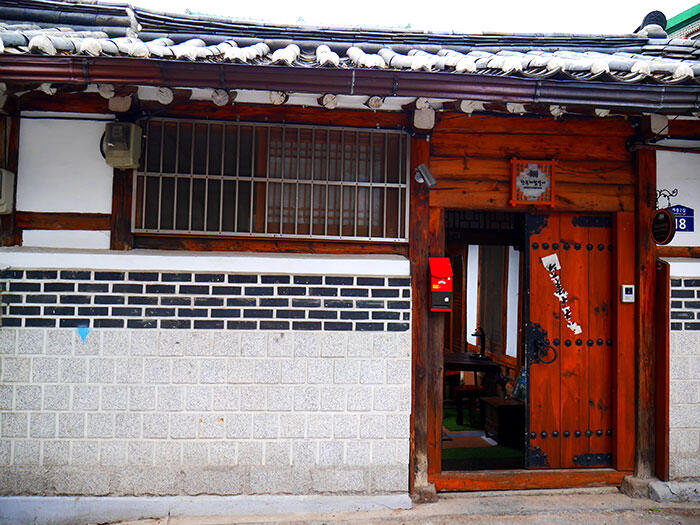 The link to Sopoong Guest House, click *here*
Because i was leaving really early to the airport the next morning, KJ arranged for me to pick up my breakfast from their friend who runs a small breakfast place across theirs.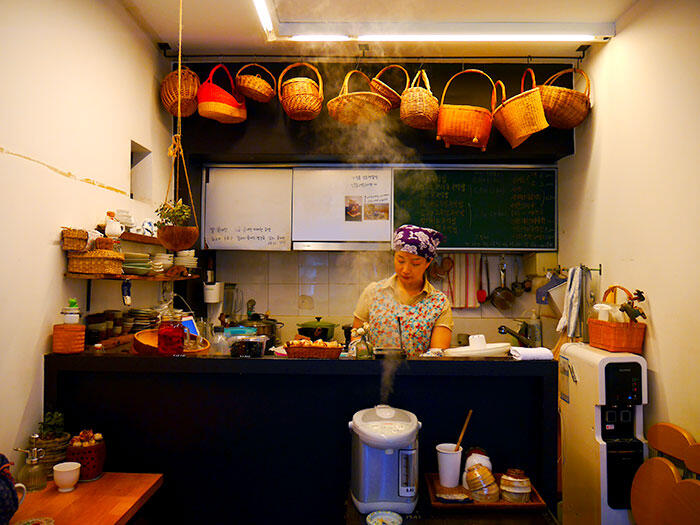 Ahmygad the place was so cute too, i felt like i stepped into a Korean cartoon.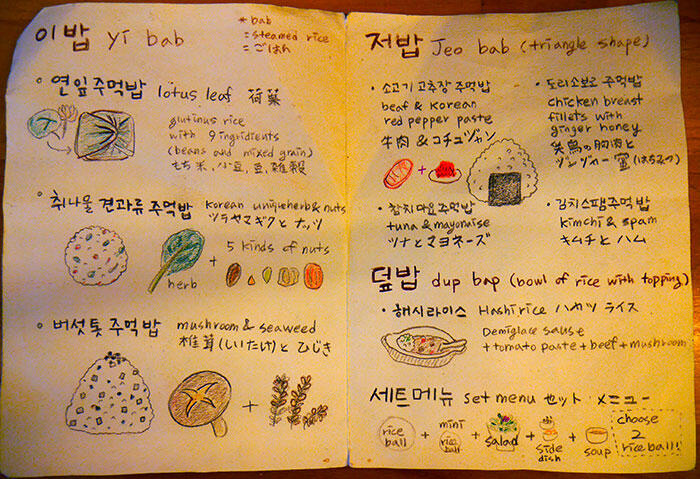 I felt so greedy, i couldn't decide WHICH ONE to pick! In the end i went with the jeo bab filled with chicken breast and ginger honey.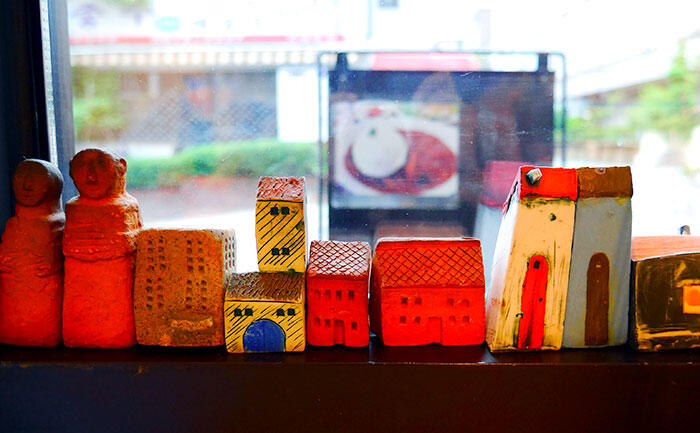 I took some pix while waiting her to prepare it.
I watched how all the ingredients were carefully heated up, sliced, chopped, stuffed, and folded into a little hot breakfast that fit into the palm of my hand. Honestly, i couldn't wait to dig in and felt like a cartoon kid as i held it with both hands and happily bit into it. (Damn. Now i wish i had one to eat cos it's storming as i type this…). It was the CUTEST NICEST breakfast i've ever had on a bus!
+ + + +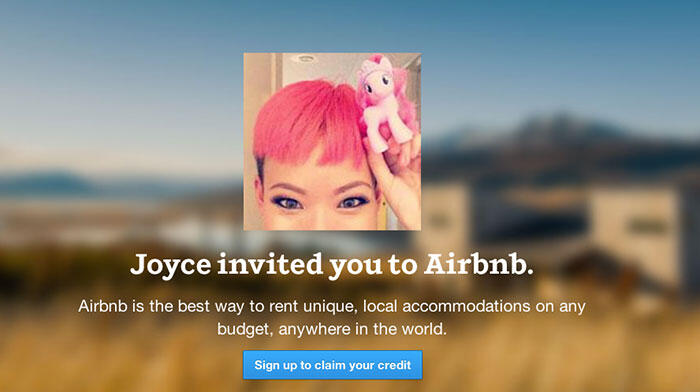 I'm so addicted to Airbnb now… i just used it to book a trip i'm making to Penang next week!
I read about so many nice hosts there that i felt spoilt for choice on whom to stay with XD
If you want to automatically receive USD25 credit when you sign up for Airbnb,
*USE THIS LINK HERE* 😀 😀 😀
At the same time, you're helping ME cos when you complete a trip using the credit,
i'll also get USD25 for my own trips.
SO WE ALL WIN!
Related blogpost:
* Staying in with local Jeju sisters in awesome orchard guesthouse *