Happy Chinese New Year everyone!!!
It's my mum's year cos she turns 60 this year!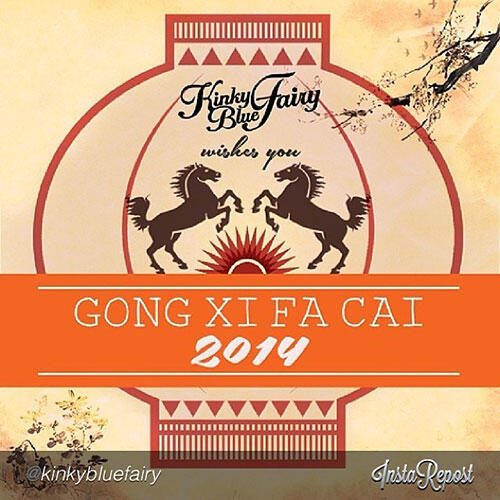 I've been giving myself a break of sorts since doing my detox and colon hydrotherapy (i can't wait to blog about it...it's gonna be a long-ass post cos there's so much info that i've been blabbering to people, i can just direct them to my blog instead of retelling the story XD)
It's got me thinking so much about my direction in life. What i want my company to be about, what i want to promote/sell, how i want to impact others as well as myself, how i want to change myself for the better (work out more, lower my body fat percentage, start to meditate, practice hooping, control my emotions to be more positive at all times...). It's a long list. I feel that this year (for me) is going to be a lot about me... working on myself, and taking care of myself better. I told Clem that we need to work on new hobbies, cos we spent too much of last year just partying :p
I had an RM30 voucher for MPH from some books i got for Christmas, and ducked into the Publika store to use my vouchers. I ended up spending RM240 more... (stores must love suckers like me who can't let go off a voucher and end up spending more!!!)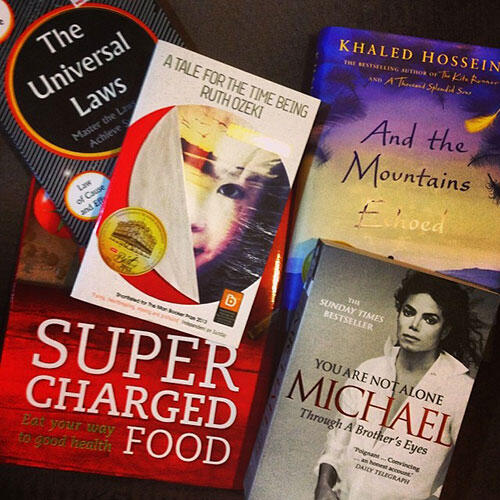 For 5 books! That's pretty good! I tend to switch between self-development, fiction and autobiography books so i don't stop reading one if i'm not feeling it that day.
Random pic: Lucas' birthday BBQ! I didn't stay long cos i was still recuperating from my detox and needed to rest.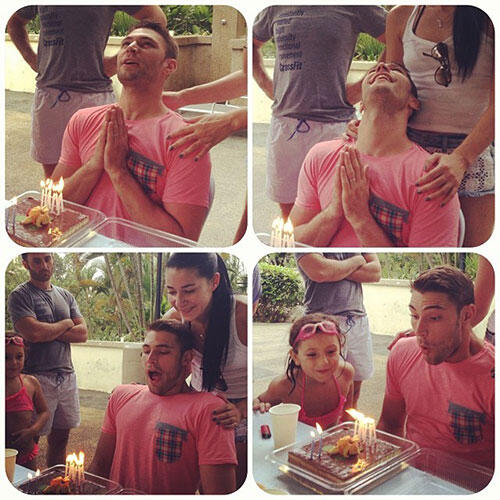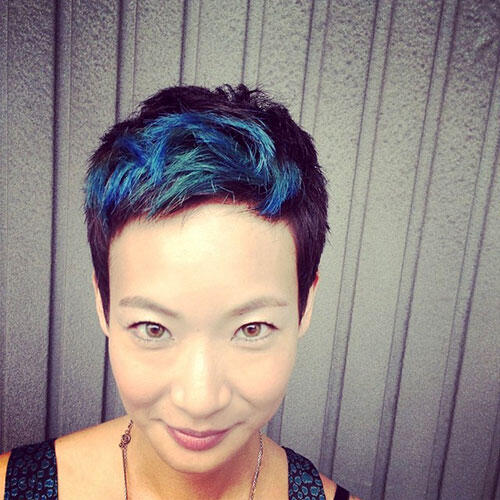 Just before CNY, i went to get my hair done at The Met.
As usual, Alex did my cut and Teng coloured.
At times like now when a mermaid colour is available, i wish a teensy bit that my hair was long so i could flip turquoise tresses till kingdom come.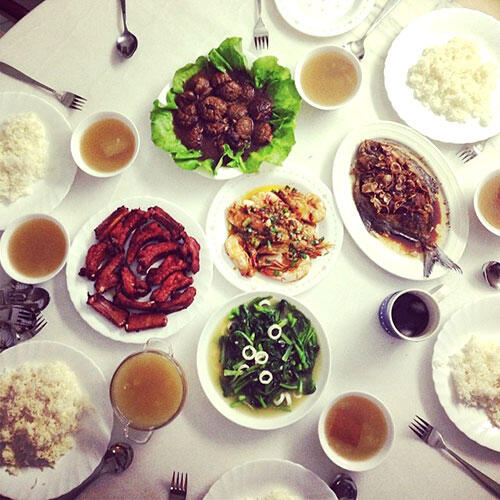 My mum cooked two fantastic dinners for the family - one the night before CNY eve, cos my Ah Kiu was in town; and another last night for 3rd day of CNY. My favourites were the fried fish, veggies, supersoft mushrooms, steamed chicken, and black pepper pork. It's pretty much almost everything on the table really. I must learn how to make that black pepper pork ribs... it's one of my favourite dishes from when i was a kid and i haven't eaten it for years!
+ + + + +
We spent a lot of time at the Loh Loh's, playing with Cameron and trying to get him to take his first step (he's so close! He can stand by himself for about 30 seconds now!).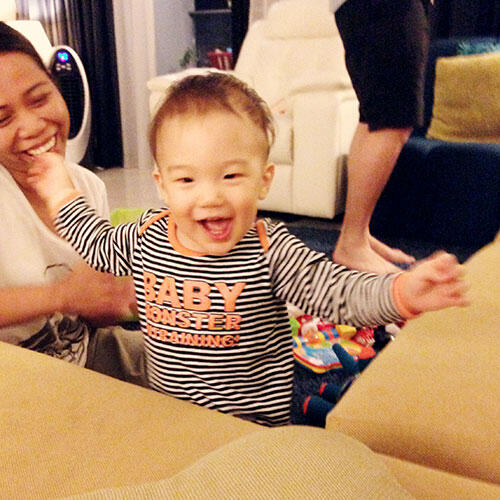 I was so happy to visit him last week cos i hadn't seen him since before we left for France, and he totally recognised me and laughed and laughed. It's so fun but so tiring to entertain a baby! I felt so pooped after a couple of hours and told Cammy, "Damn. It's so tiring with a baby!" And she said, "I know right. And i have help." Ok i'm not in a hurry to have a baby now.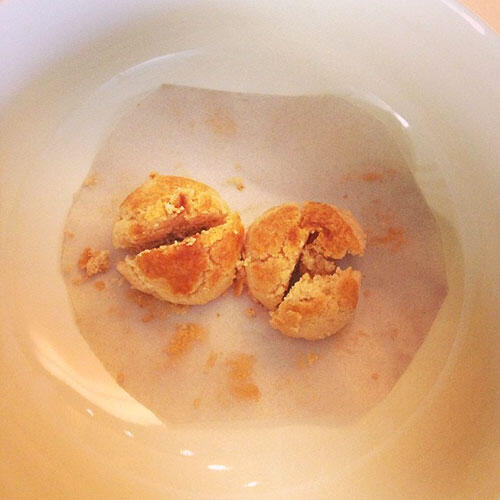 These were some crazy awesome peanut butter cookies Kenny's mum got from Ipoh. I cut it up into pieces to snack on cos it's THAT GOOD.
On 2nd Day of CNY, a bunch of us went to the Selangor Turf Club for the races!
Thanks for the invites Loh Lohs!
I blogged about us going last year too.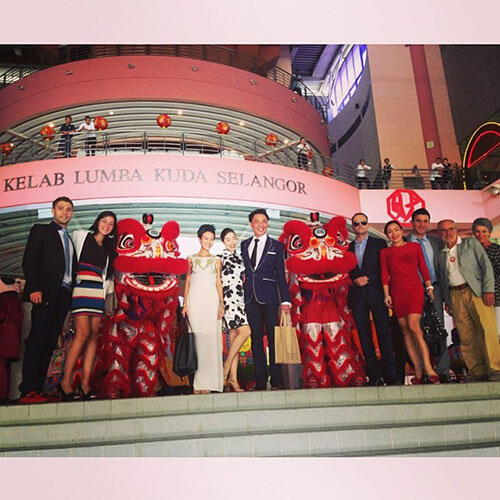 Lucas, Helo, Lion, me, Cammy, Kenny, Lion, Clem, Serena, Matt, Matt's parents who are here for the hols.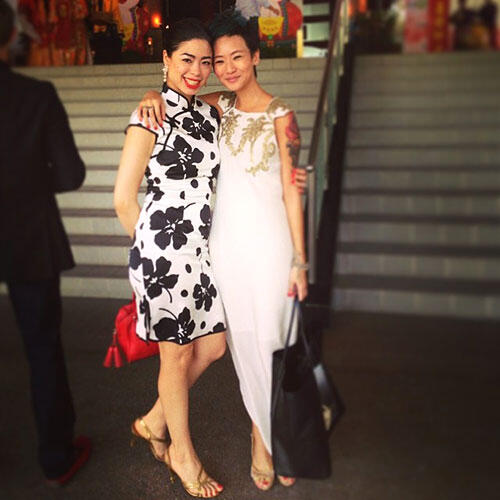 Cammy and i 🙂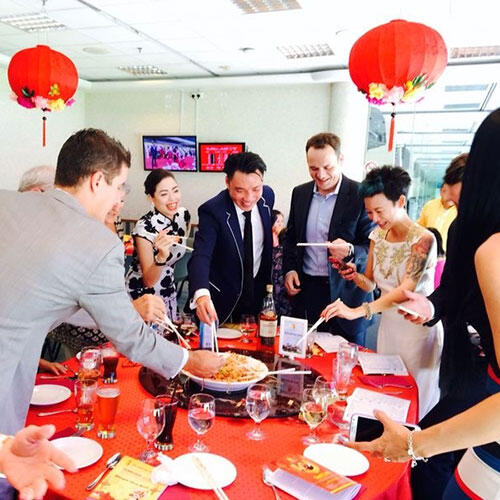 We yee sang-ed so canggih till Lucas spilled a whole beer XD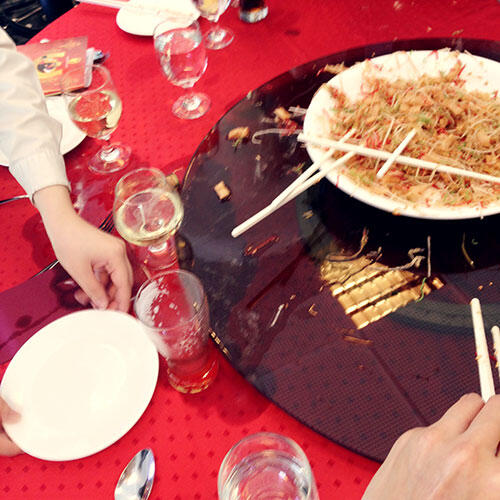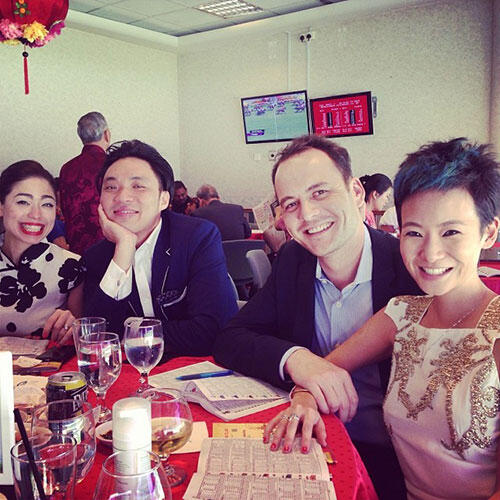 I didn't take many pictures during the betting cos we were too busy studying the handbook in between drinking and eating XD
I'm a bit better at betting on horses now, i think! Before i would just check out their trainers/jockeys and history of wins. Now i take into account the length of each horse's previous races, placings throughout the length, and estimate who would do well in, say, 1200, or 1400m.
But saying that, all those details can also go down the drain once we look at the horses making their appearance; or if you really like a particular horse's name.
There was one called Positive Thinking (horse number 4), and Cammy and i decided to go for it JUST COS. And guess what, Positive Thinking came in first! Both of us were screaming and hugging as number 4 flew past the finish line! That was a good one, cos his chances were low so the winnings were higher! I put down RM10 on him and got RM216 return. Damn, i should have listened to that voice in my head that went "Put RM50 on Positive Thinking!" But i don't bet big... i bet for fun so if i lose i know i'm okay losing. There was another winning horse i bet on, called Fox Treasure 🙂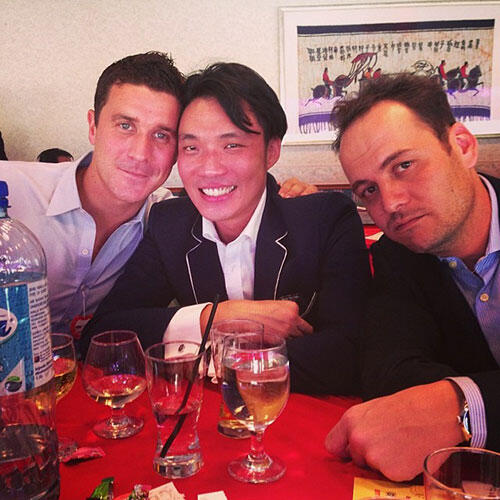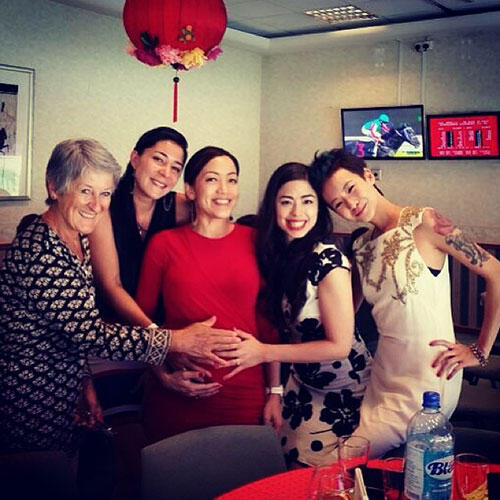 Coming soon!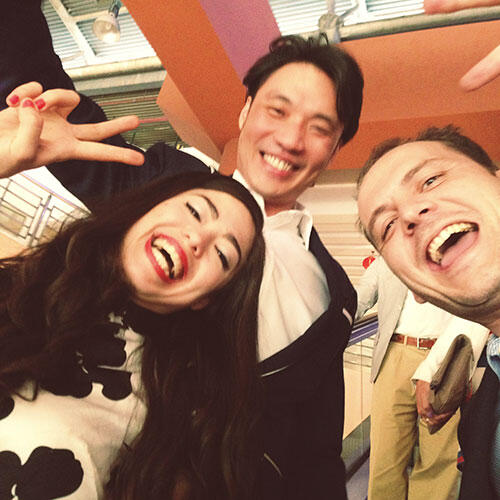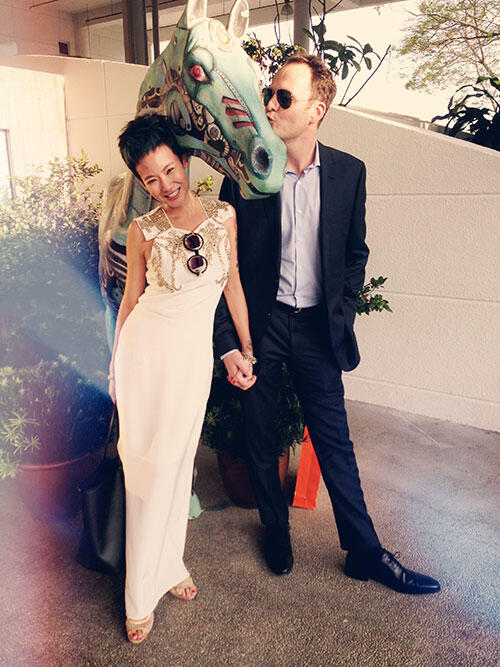 I got so many compliments about my dress that day! It's from Singaporean label Zardoze.
Clem is wearing his spanking new suit from Sacoor Brothers.
Sonia said it's a really nice pic of us, and i retorted, "Yeah. It took 10 pictures to get a nice one."
Here's a preview of what i mean.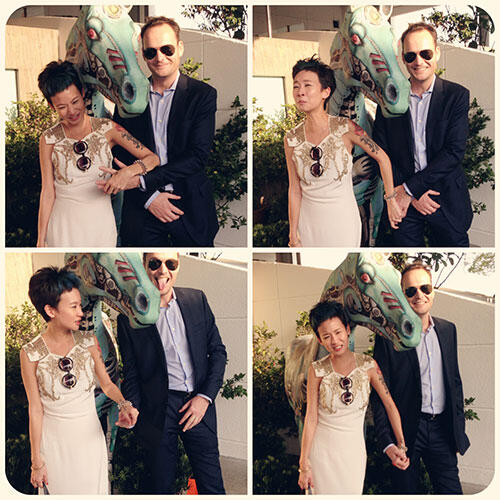 After the races, Kenny took us for dinner at this insanely ghetto Chinese restaurant in Taman Desa. It's so ghetto all the workers are from mainland China and they don't even speak Cantonese, only Mandarin! We had some sick lobster yee mee there.
Totally. Crave-worthy.
Must go back.
Clem and i came home after that, and took a taxi to Aps' house for a gambling session she was holding. It was pretty crazy and i heard we all went home at 4:30am. Clem woke up on the sofa and i was relieved to discover i managed to shower. All in all, i won RM100 collectively at the races and Aps' place! Yay! (Told you i wasn't a big gambler haha).
Tomorrow i fly to Bangkok with Yishyene for our getaway together. We always try to travel together when i'm in Europe or she in Asia, and she's NEVER BEEN TO BANGKOK CAN YOU IMAGINE (the first place i took her to was Bali) so it's about time!