If you wanna see lots of pretty holiday pix from my first blogpost on X2, click *here* 
All the pix are from Clem's and my holiday at X2 Resort Koh Samui – which has a beautiful deep pool, wooden walkways, many tall lush trees, immaculate gardens, complimentary champagne breakfasts daily and faultless service.
We stayed in the Deluxe Pool Villa, tho there are other type of rooms like the Deluxe Garden Villa, Luxury Pool Villa Suite, and the Royal Villa. X2 itself is a successful Thai brand with resorts in Kui Buri, Koh Kood, and Phuket.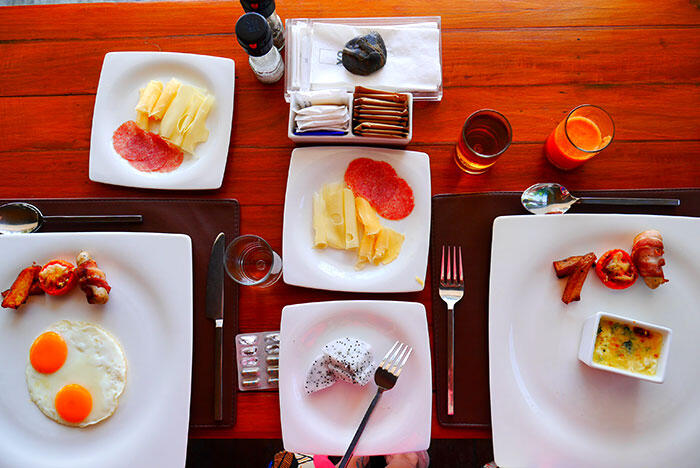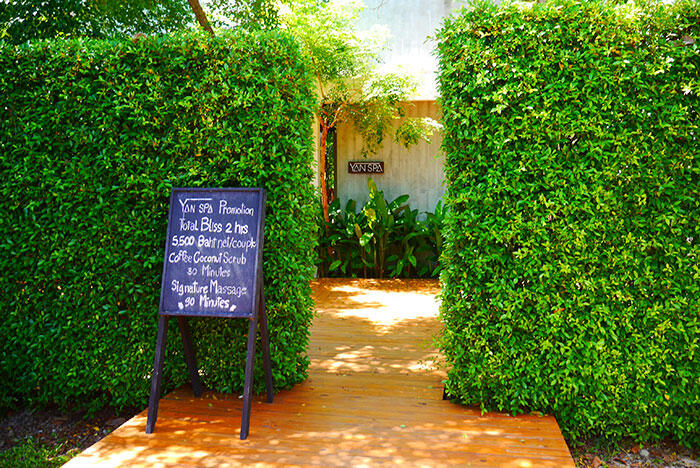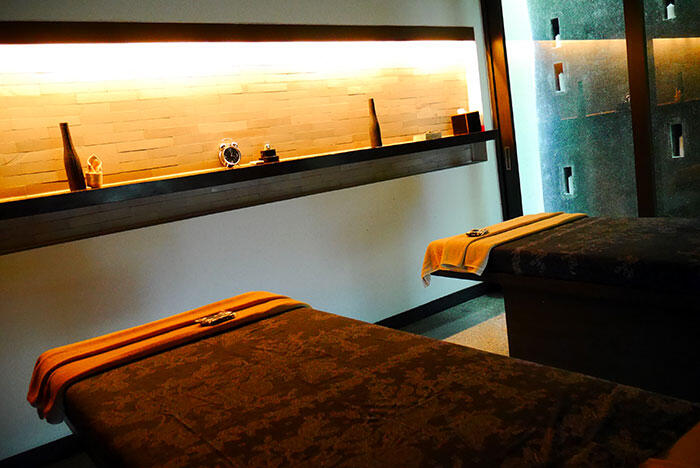 We went for a 90-minute couples massage that we wished lasted longer.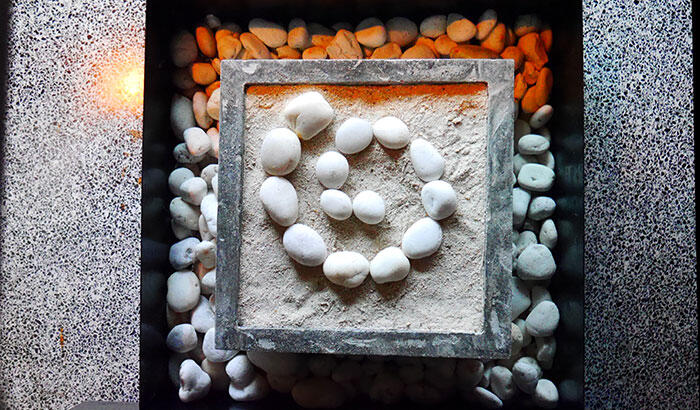 What was placed on the ground below my face area on the massage bed.

Every single day, the staff will lay out an array of alcohol in the restaurant at lunch time. It's like they're reminding you It's Time To Party!!!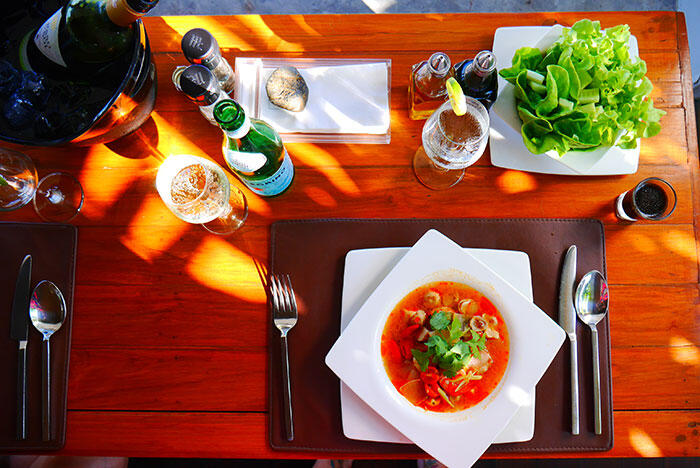 I enjoyed eating there so much! Had tom yam soup and a garden salad for lunch one day.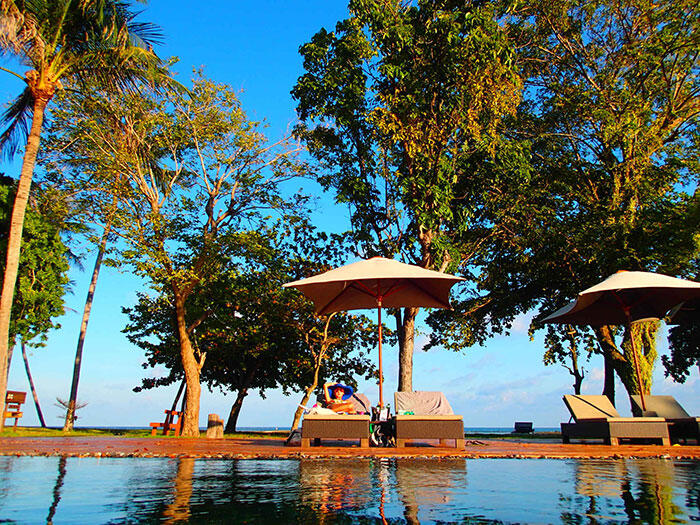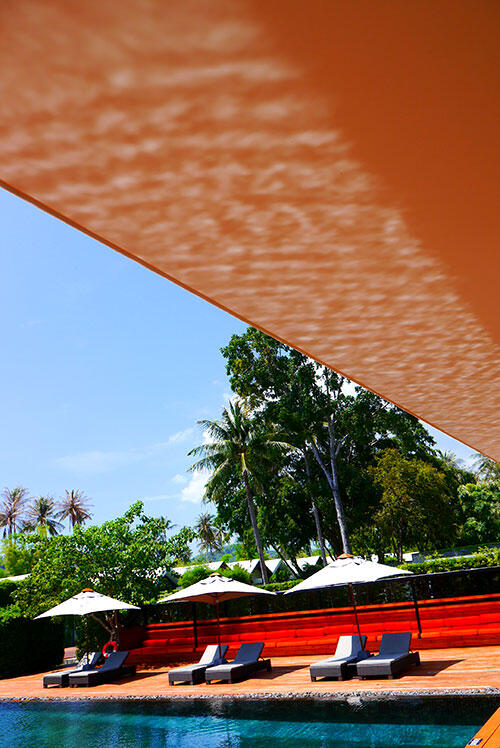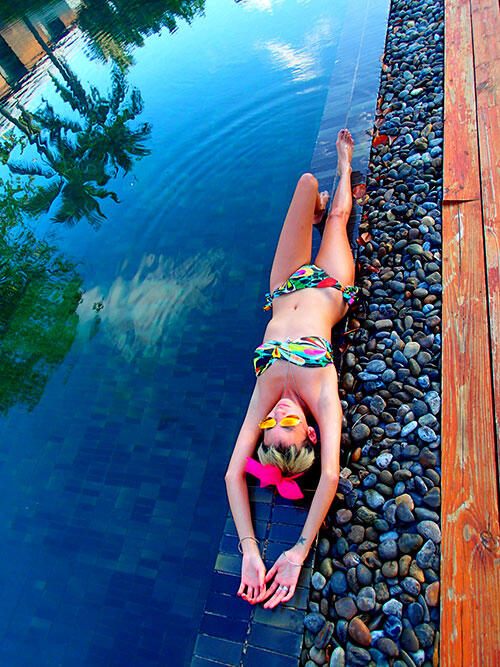 My bikini is from local online store Malibu Beachwear.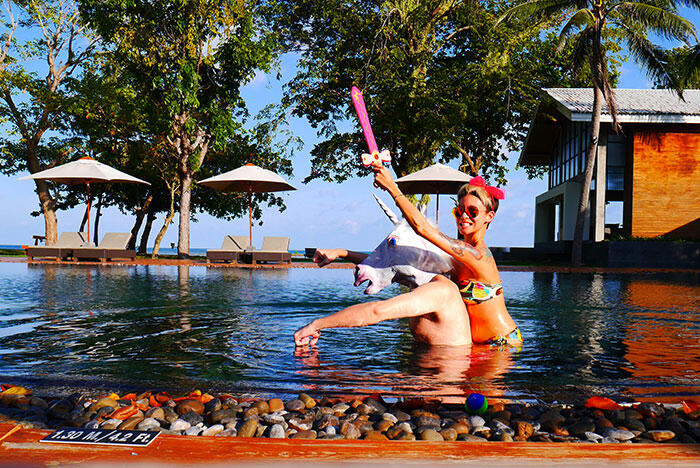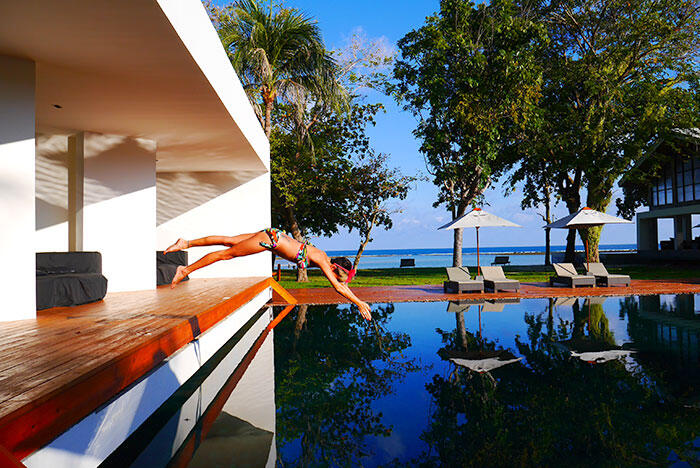 Practicing diving in gracefully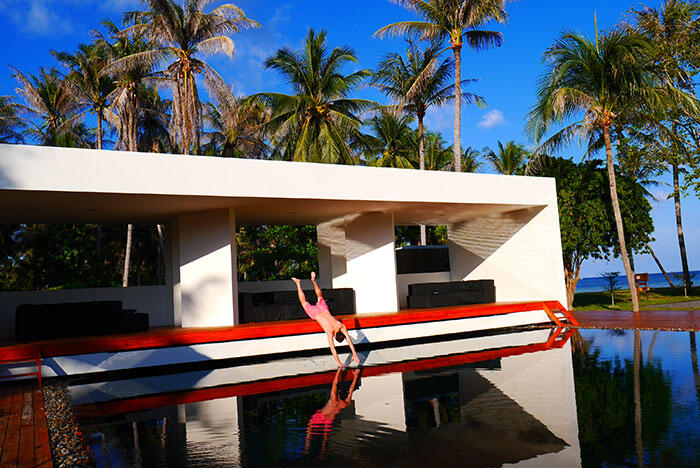 Some people are just not born to be graceful. Looks like Clem tripped and FELL IN hahahah!!!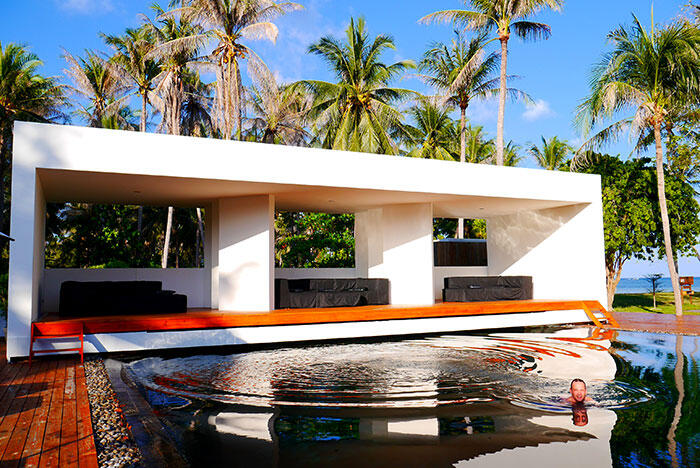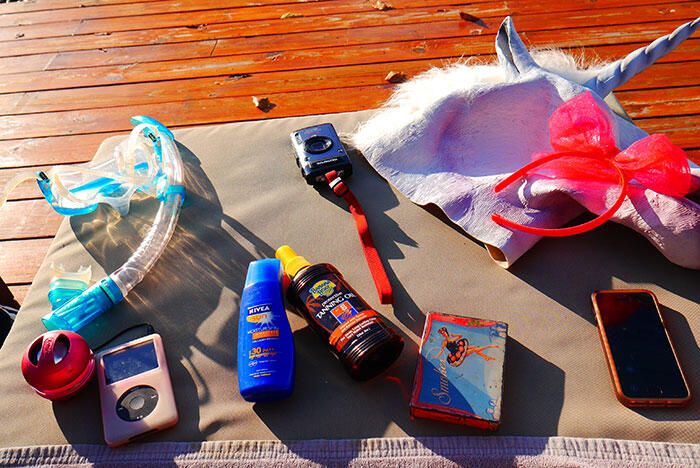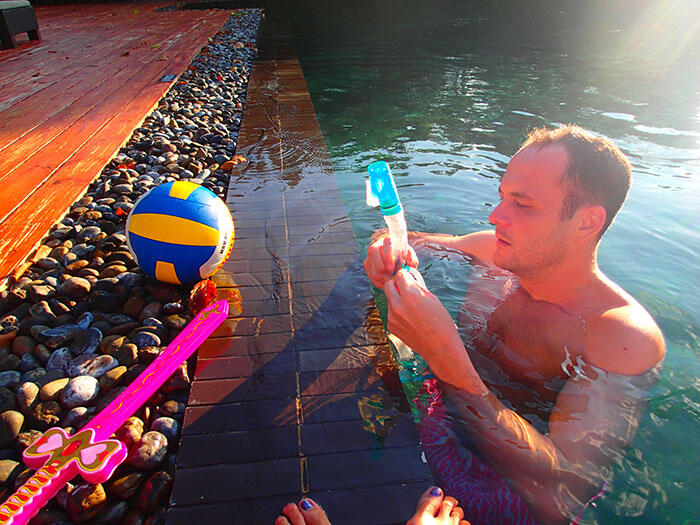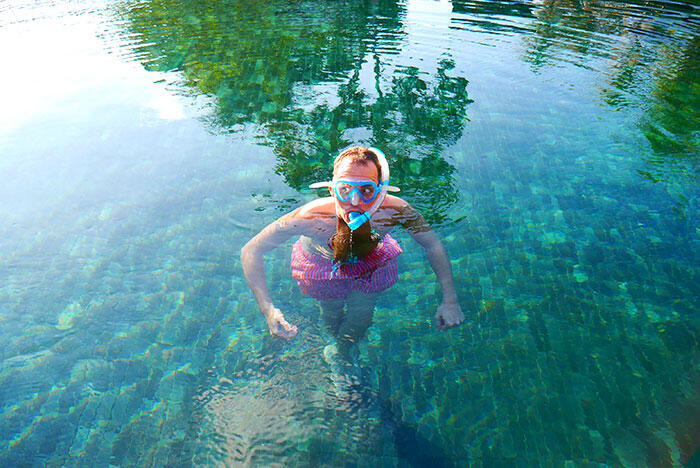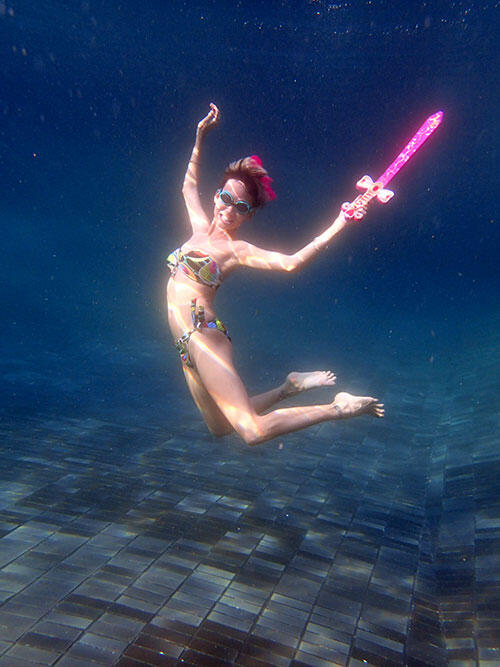 I LOVE DEEP POOLS! Well, i love swimming in deep waters of any sort as long as they're not pitch black and scary. Sometimes i have dreams of swimming in deep sunny seas or flying in and out of deep pools. Some of the best dreams ever.
Clem insisted he wanted to try taking a picture with the unicorn mask underwater tho i didn't think it was a good idea… he thought i just didn't want to get its hair wet, but that wasn't the point! The only holes in the mask where you look out from are in the unicorn's nostrils, and i knew (common sense, hello!) that the water might get stuck in it when he came up for air.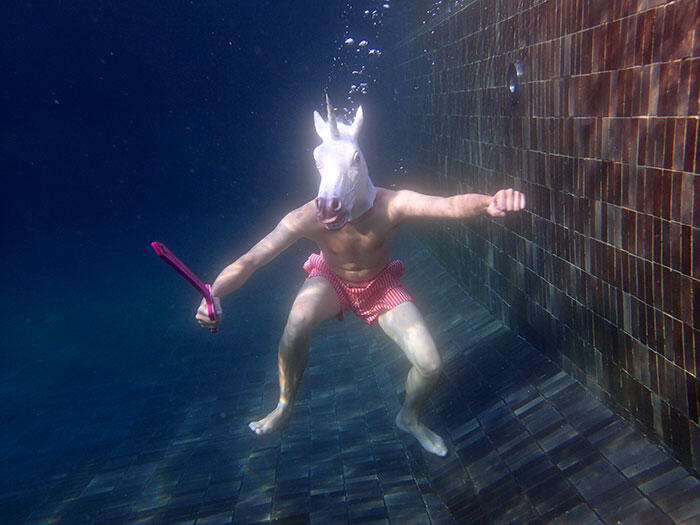 It's better to just let some people try what they want so they learn their lesson :p When Clem came up for air, i couldn't stop laughing at the water STREAMING out of the unicorn's nose. After taking it off, he sputtered, "That was a bit dangerous!"
Duhhhhhh…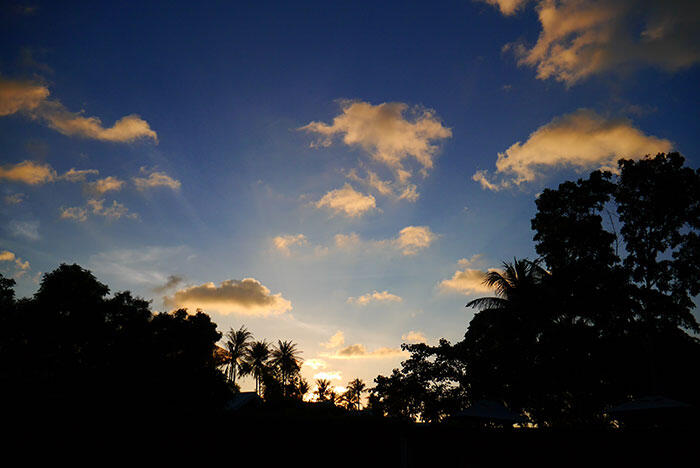 So great to just lie there and watch the sky change, and the clouds seemingly flowing home.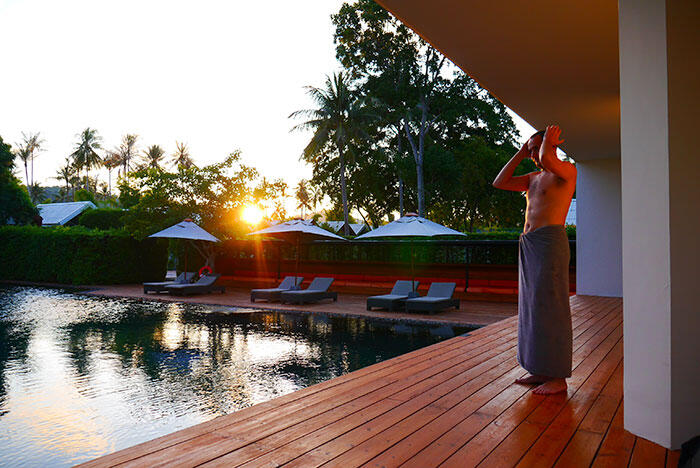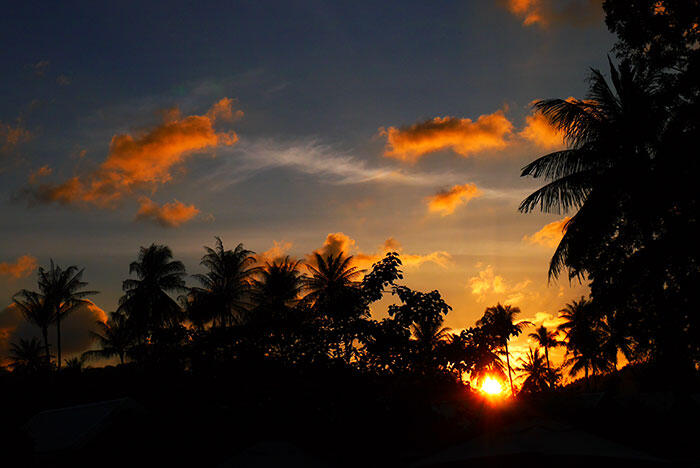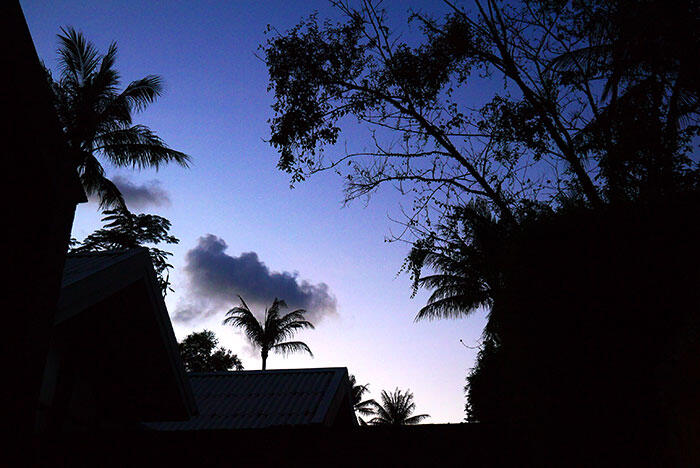 As the sun set, we packed all our things to go back to our villa, where ordered some food for dinner.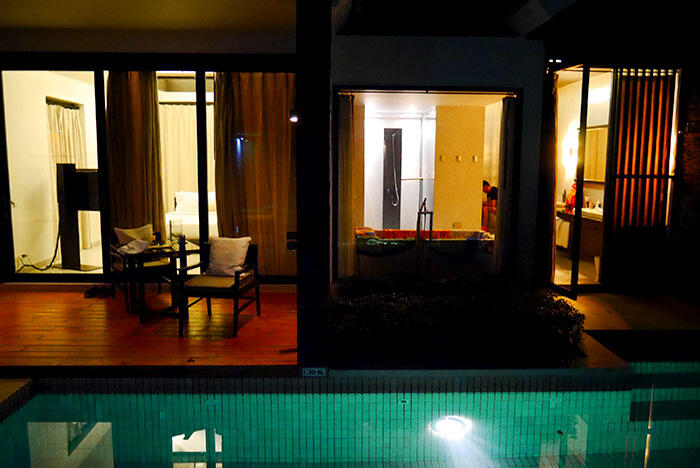 I was taking pictures from the lounge outside when i saw…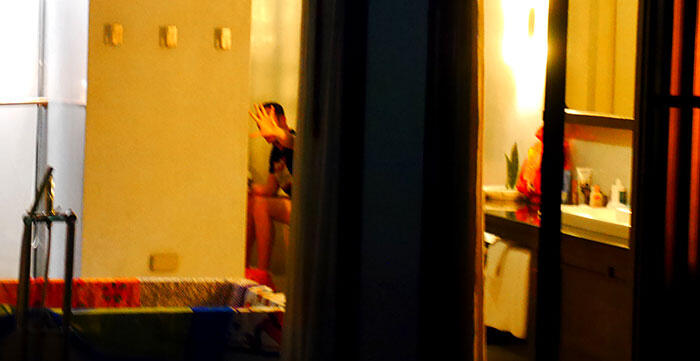 Poor Clem. Not even safe from my camera while taking a crap.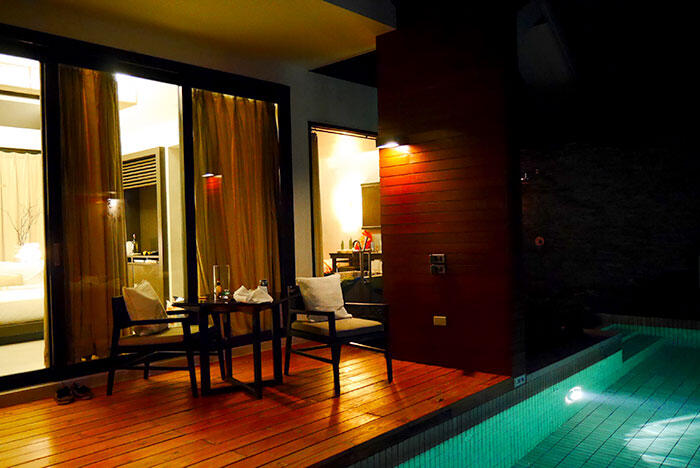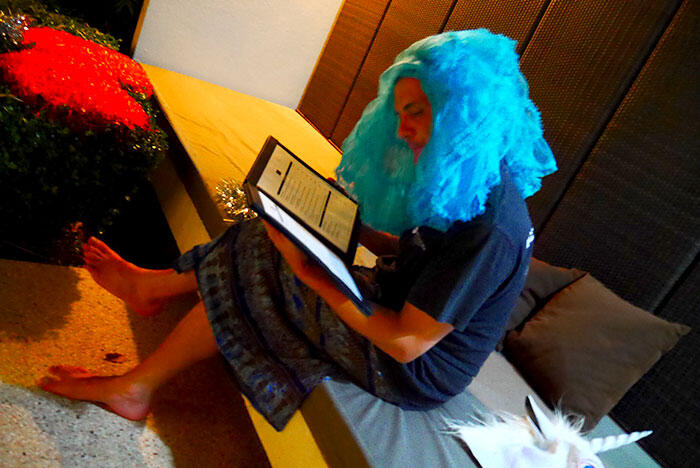 That's my tutu on his head. I mean, okay, fine, *i* am the one who brought it, but can you see who plays with all my toys just as much as me!?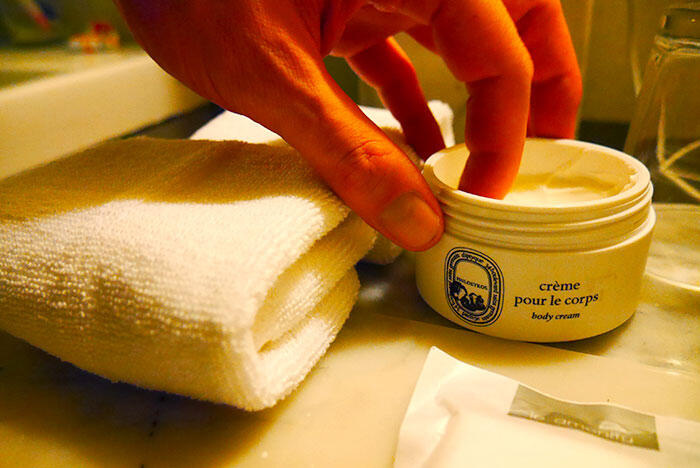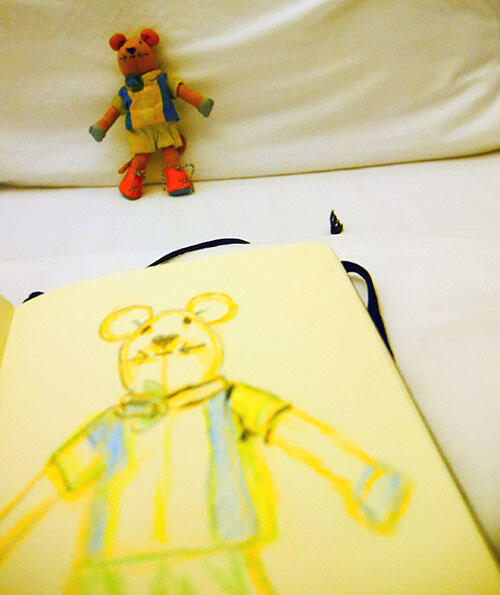 I decided to draw a portrait of Maurice that night… and you know what.
I lost him on the way back to KL on that trip. 🙁
He's been traveling around with me EVERYWHERE for two years… at first i thought of making a Missing Person/Mouse sign, but resigned myself to the fact that he's off having wonderful adventures in the world and i just have to learn to cut the apron strings.
Bye Maurice… i hope you found a new friend (or a nice child found you) and are having an even BETTER life than what you had with me. (No, that's not possible.) (Okay i take it back, i'm just being selfish.) I hope you are happy!! As long as you're not sad and lonely somewhere cos that would make me sad. Okay i don't want to think about Maurice anymore, i miss him! 🙁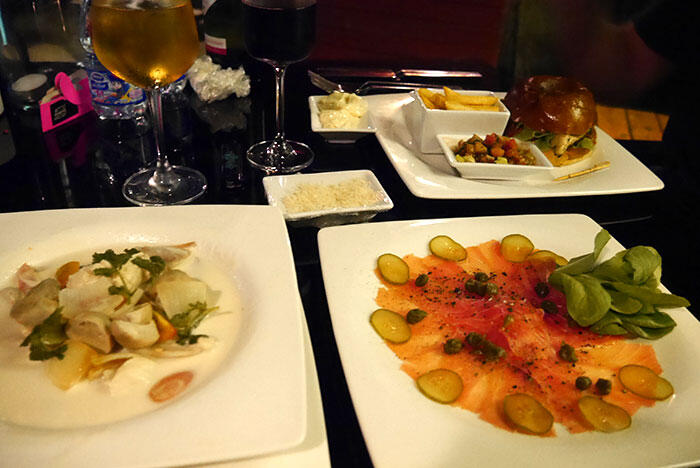 Our dinner!
After that we took lots of ridiculous pictures in the villa… which i'll have to put on a separate blogpost cos it deserves one!
+ + + + + + + +
Our trip was arranged via The Luxe Nomad (an online portal where you can book luxury hotel and resort stays all over the world at member-only rates up to 70& off). Register yourself for free at www.theluxenomad.com!
IG: instagram.com/theluxenomad
FB: www.facebook.com/theluxenomad