Thanks to Miu Miu for inviting me to their Christmas cocktail do in Pavilion 🙂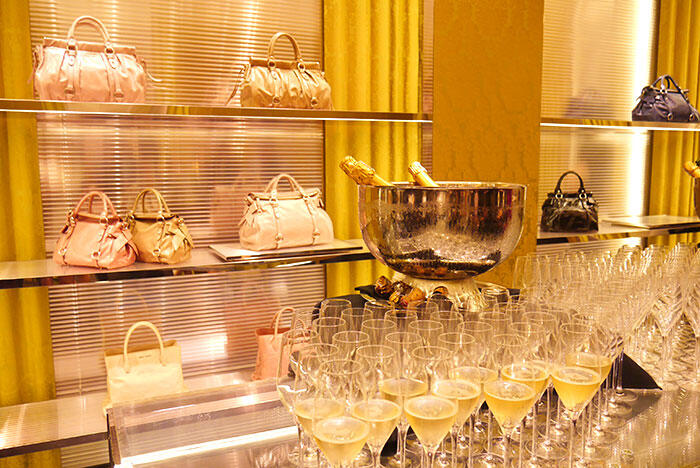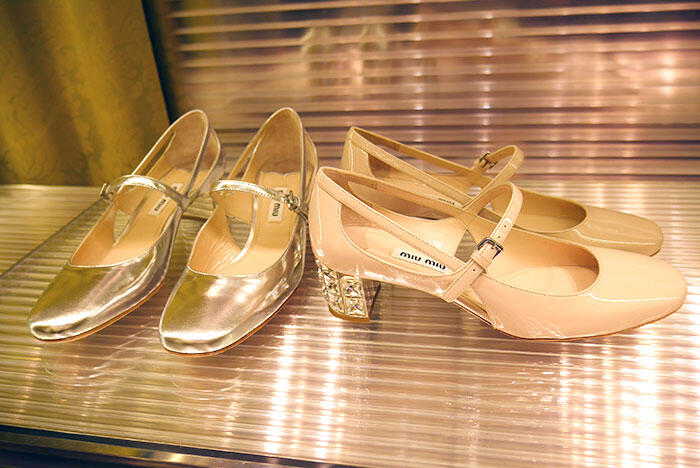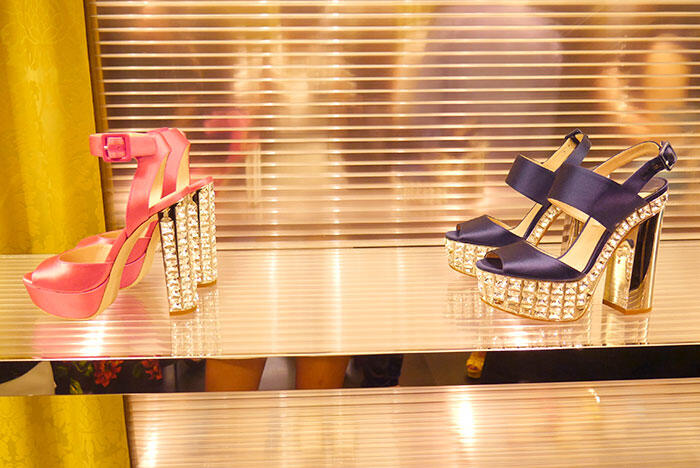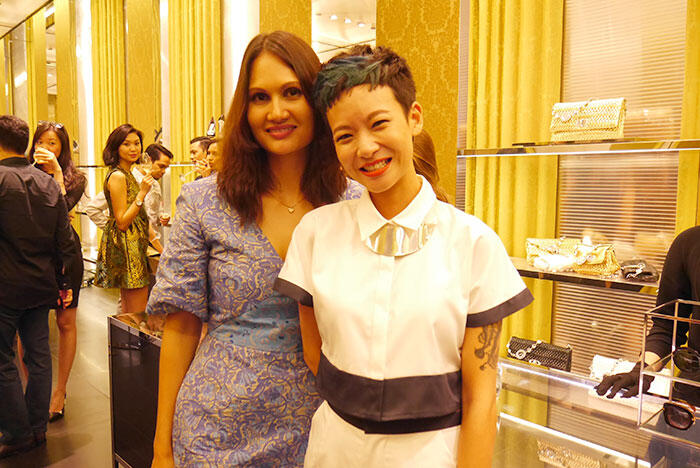 With Natasha, long-time Editor-in-Chief of Harper's Bazaar Malaysia
I'm wearing cropped top and shorts set is from Dude & The Duchess x Jonathan Liang; necklace from H&M.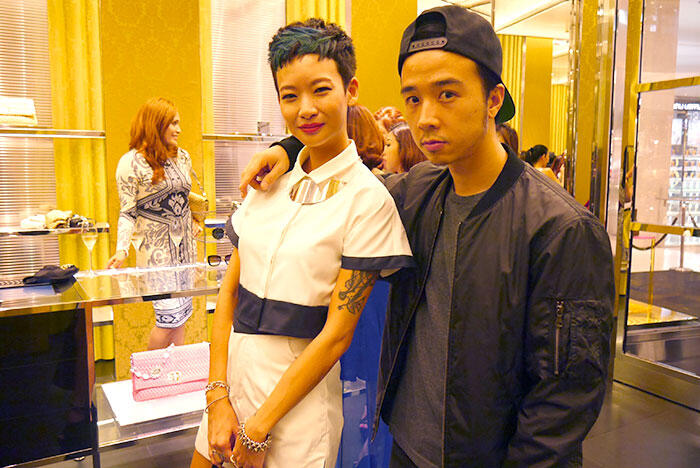 With Hoe Yin aka Blink. You will always be remembered for bringing durian cake into Clem's parametre.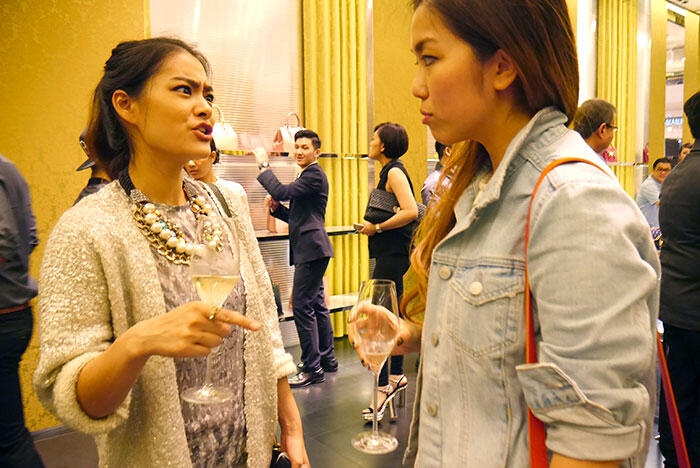 Claudia & May Sze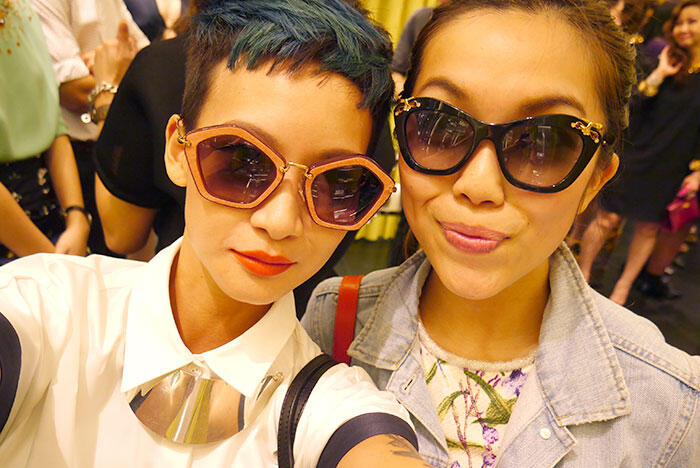 Miu Miu sunnies, RM1250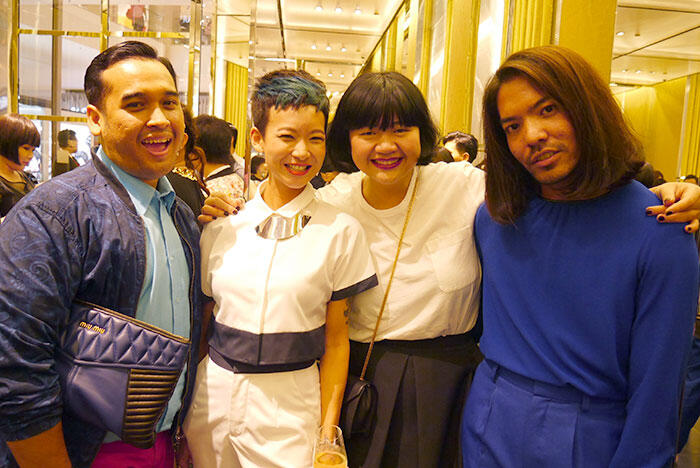 Aizat, me, Monica, and Reezal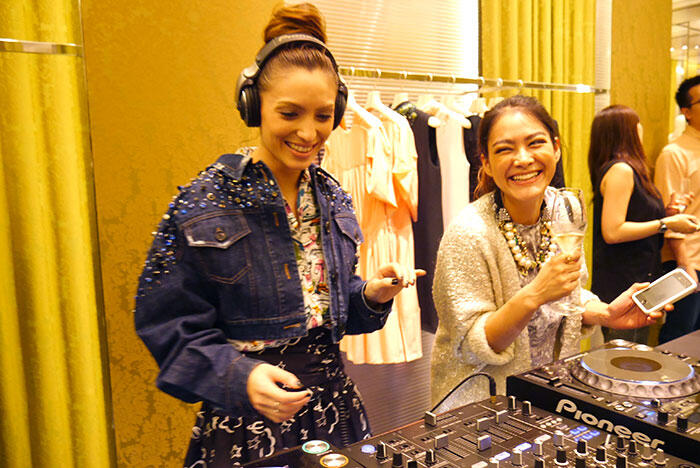 Patty was spinning. Claudia just jumped right in for a pic.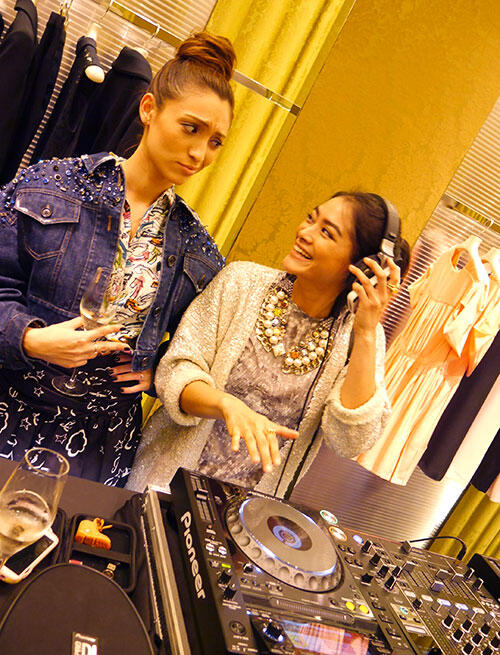 Claudia: Is this how you do it?? Is it?? Is it??
Patty: Beetch get outta my zone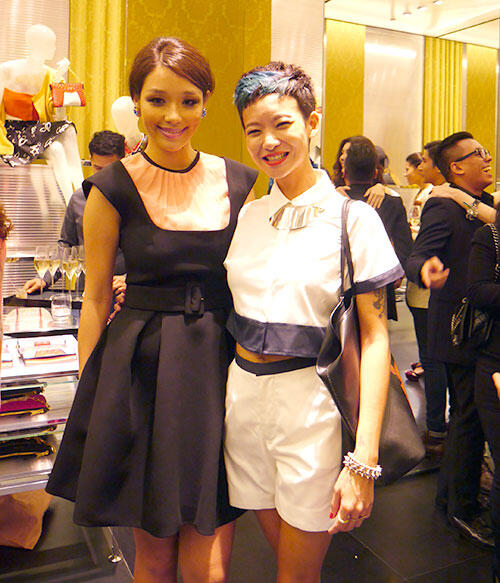 With Mare, one of the hottest mummies around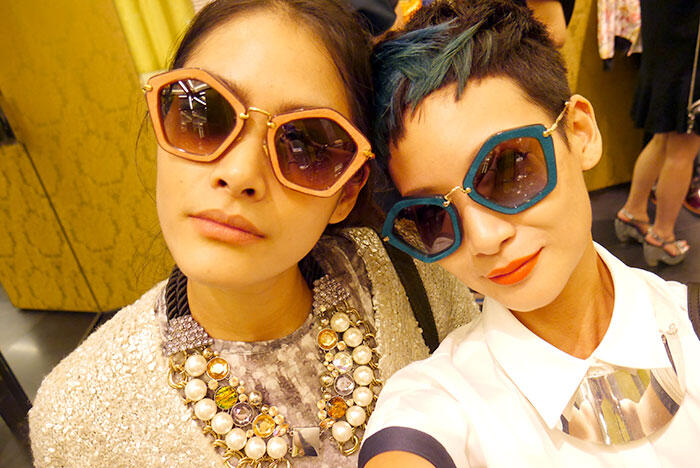 TEEHEE!
+  +  +  +  +  +  +  +  +  +
Years ago, i walked into Rimowa in Gardens to check out every single piece, and have been obsessed with how i want to achieve luggage bag heaven ever since…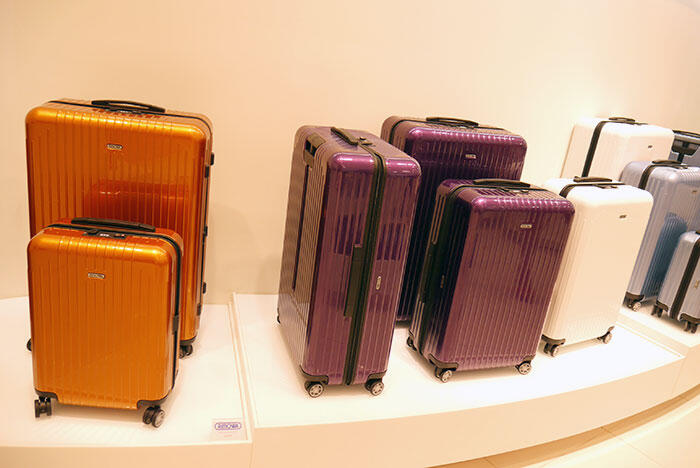 And now i have 😀 😀 😀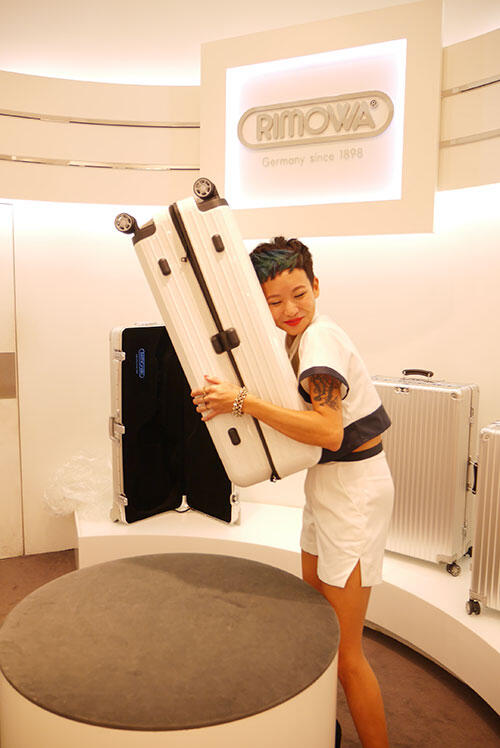 I decided to go with the white Salsa Air. It's so ridiculously light till i can hug it like that! LOVE ITTTTT. I've christened her Stella cos she's so stellar! *hugs it forever*
Rolling Stella proudly along, i went to Sacoor Brothers where Clem and Rahul were shopping.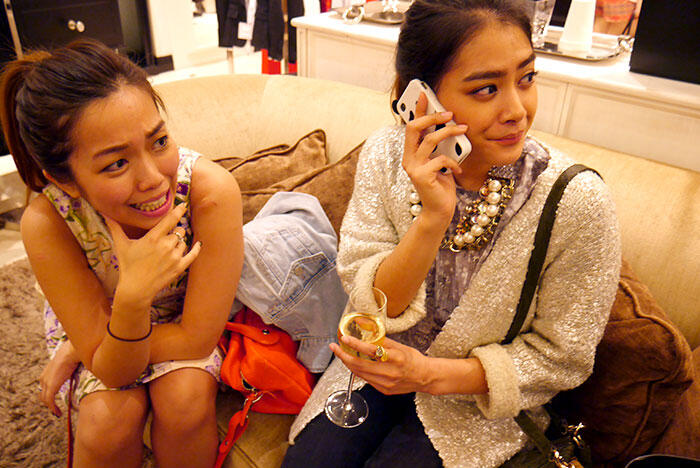 May Sze and Claudia's expressions…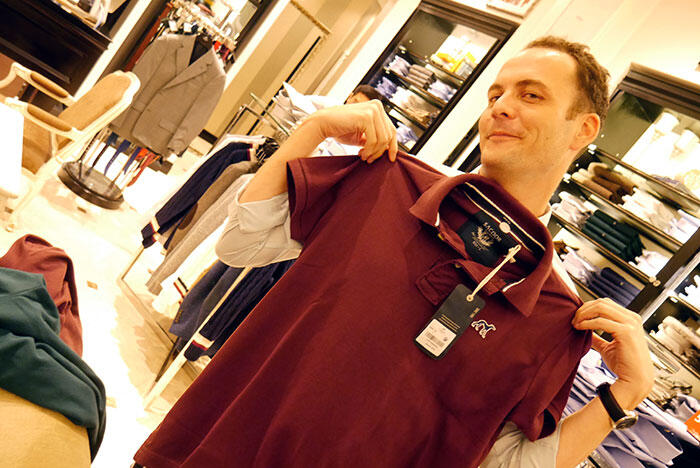 … cos Clem thought of getting this shirt and i was like "Noooooo you already have so many that look just like it!!"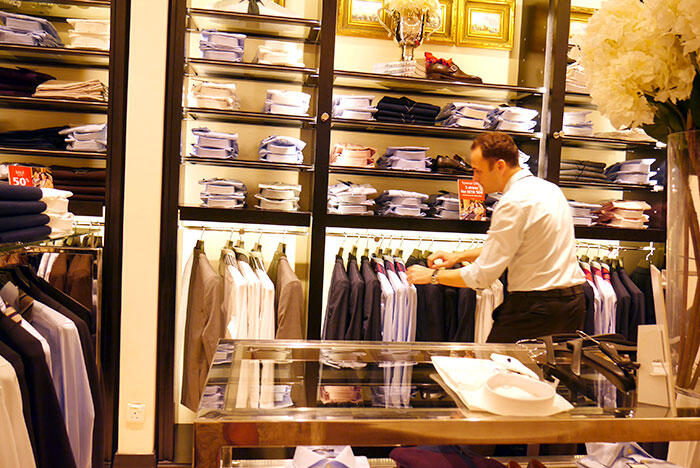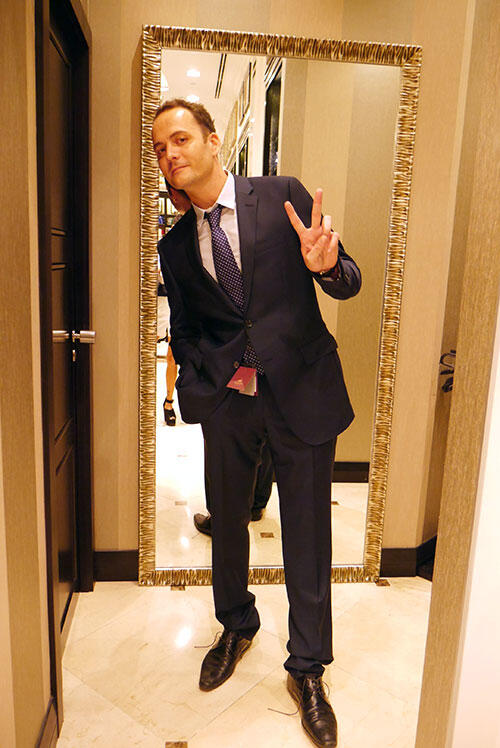 He got a suit instead phew. Claudia was so pandai to convince Clem to taper the pant leg so it looked snazzy. I'm so impatient when it comes to shopping with Clem… i get frustrated with trying to convince what's nice and not! Next time i'm just gonna make Claudia come with us as our personal shopper. She even helped Rahul pick the right shirt for himself! You're such an angel Cloudsy!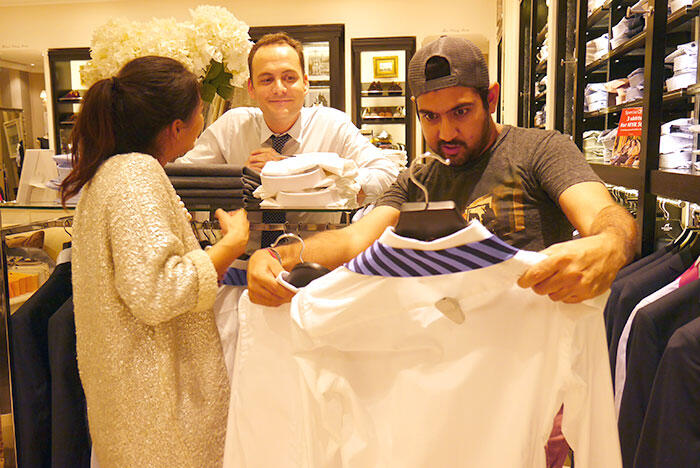 Check out Rahul's crazy face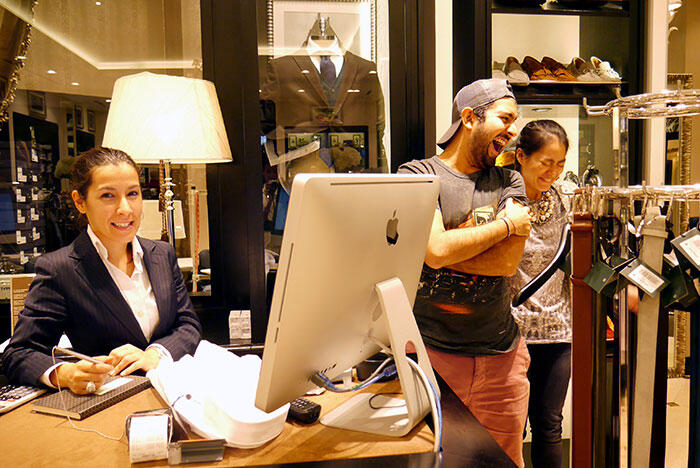 Haha i love this pic. <3 Thanks for everything Anna!
+  +  +  +  +  +  +  +  +  +
I've been working out twice a week (compared to not really at all the past month cos too busy :p) especially before going to France cos i'm gonna be stuffing myself silly.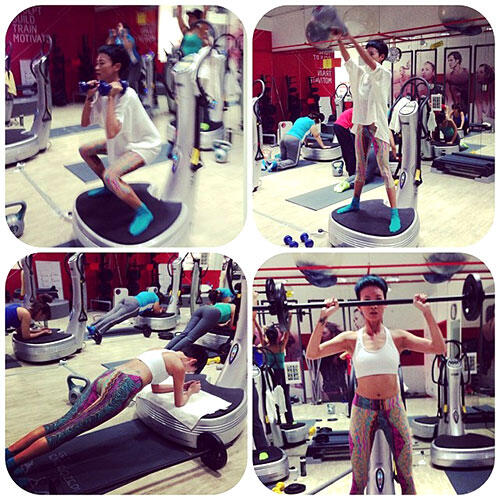 I go for Powerplate at Bodytone. Come this Jan, i would have been doing powerplate for 2 years!!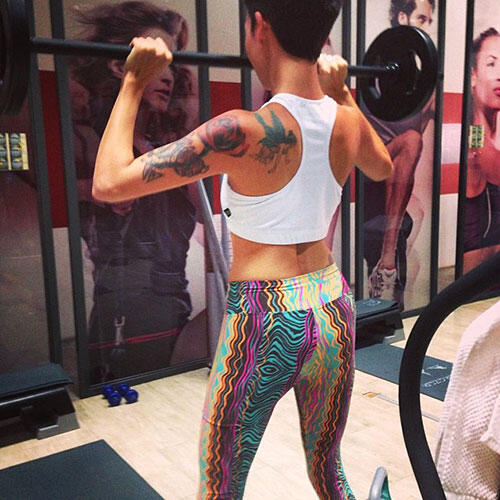 All the workout wear i have on are from Brazilian brand Liquido, and i love these new pants i just got! Super comfy till it feels like a second skin, doesn't stick to me at the wrong angles cos the cut is real nice, and it seems to let my skin 'breathe' properly. I superlove Liquido!
They're currently having an Xmas promo, where if you buy 1 pair of leggings, you get any top for 50% off. You can view the full details and catalog *here* 
www.liquido.com.my
www.facebook.com/LiquidoMalaysia
+  +  +  +  +  +  +  +  +  +
The new year is coming up soon and it's about time we all got our calendars for 2014!
Libresse is giving out FREE fun & interactive table calendars with every purchase of the Libresse promotional pack.
Each pack also comes with special deals from the identified Women In Business whom are being featured in the Libresse Shine On campaign, so get ready to be inspired for for the new year! 😉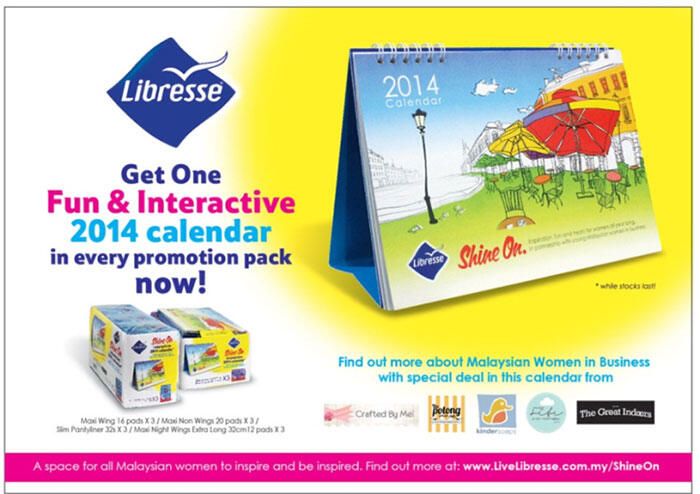 To get in on the deals, scan the QR code printed on the calendar.
Details of the deal vouchers will be available online starting January 2014!
Get yourself to the supermarket/hypermarket to get the promotional pack 😀
LIKE their FB page for more updates: www.facebook.com/LibresseMalaysia