I had the most gorgeous weekend at Urbanscapes hanging out with different friends, lazing on the grass, getting lost finding our way to stages, losing friends on the way, and getting over the stupid rashes some of us got from the grass or caterpillars or whatever it is that caused it.
As i was popping Zyrtec and applying calamine lotion all over my post-festival itchiness, i wondered "Was it all worth it?" Well yes. Yes it was. Having rashes is not cool, but knowing half your friends at Urbanscapes have it too make it more bearable somehow. Like, we're all in this together! :p
I didn't have any shows i REALLY wanted to catch except for Tegan & Sara, and i LIKE not having a plan at festivals… just go with the flow, see who you meet, where you end up hanging out, and just do whatever you feel like doing! Trust me… there's always a lot to do. Four of us (Claudia, Clem, Danny and i) managed to stick with each other for Day 1, and there was always someone who 1) needs to go to the toilet, 2) is hungry, 3) wants to get more beer, 4) find a friend's store,  5) stopping to talk. So there's lots to do :p
Day 1: Saturday!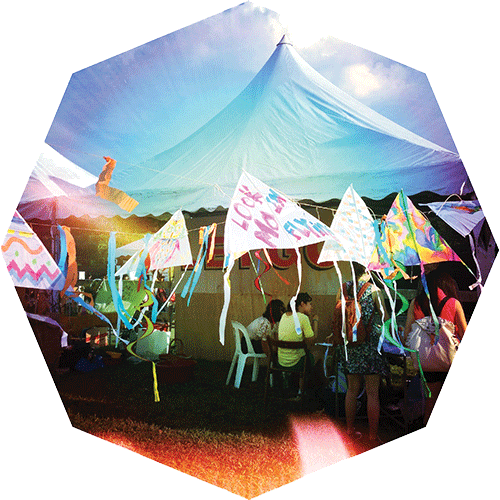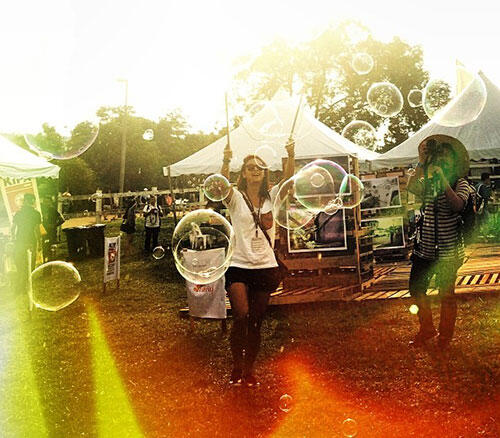 Claudia and i went to stand RIGHT where the bubbles were being blown so they'd all fly toward us.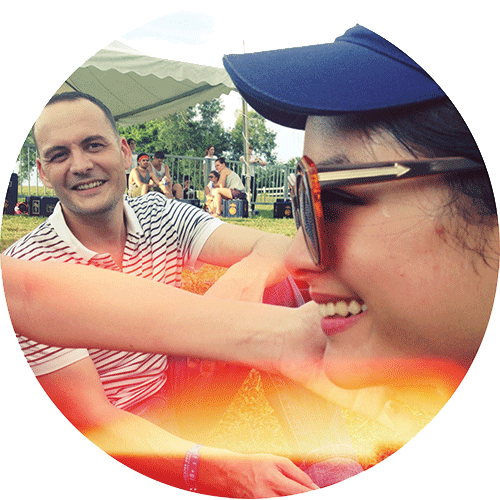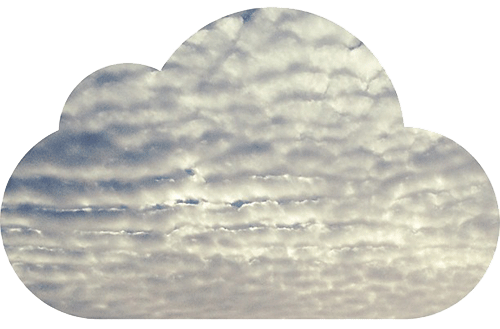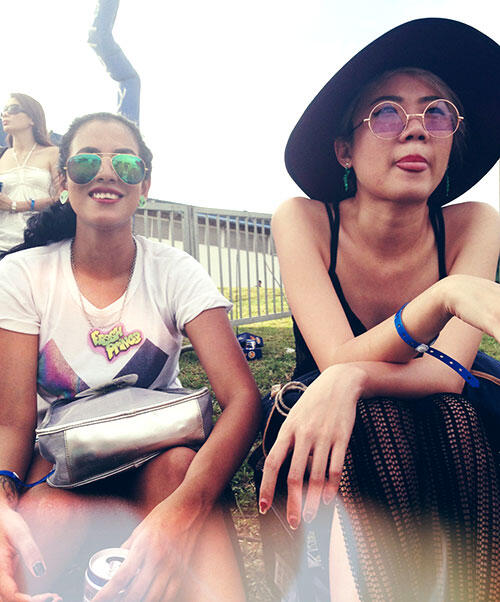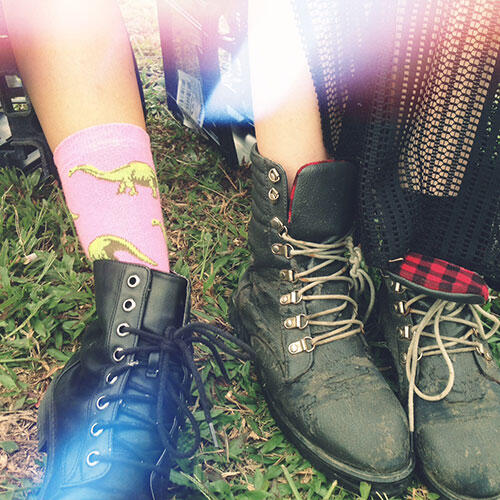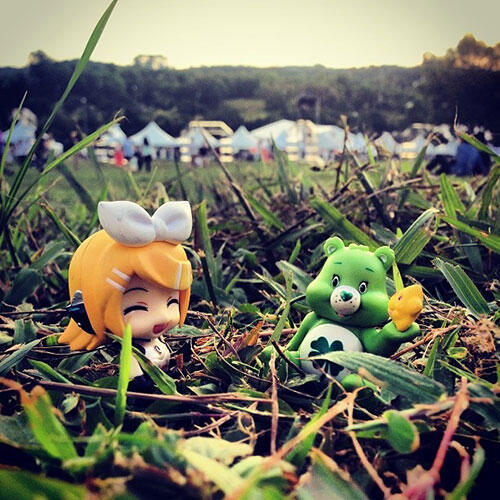 We were chilling on this beautiful grassy slope.
I took out my toys for pictures.
We tried to blow bubbles but i couldn't get the bubble bottle open, so i asked Clem.
He was real half-hearted about opening it cos a couple came along asking whether they could take pix of us for Urbanscapes, i said ok, and the guy spotted my bubble gun and went, "Oh! Can you blow bubbles for the pic?"
I said sure, but only if Clem could get the bubble bottle open.
Clem gladly surrendered the bottle to the dude… who struggled with it too…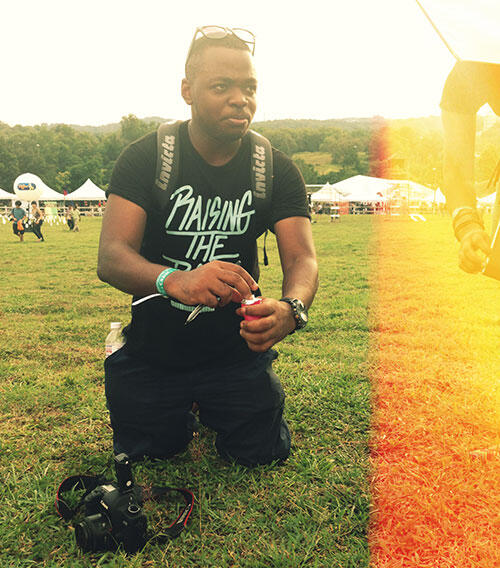 "The things we do for pictures," he said.
I was just happy i got someone to open it for me haha.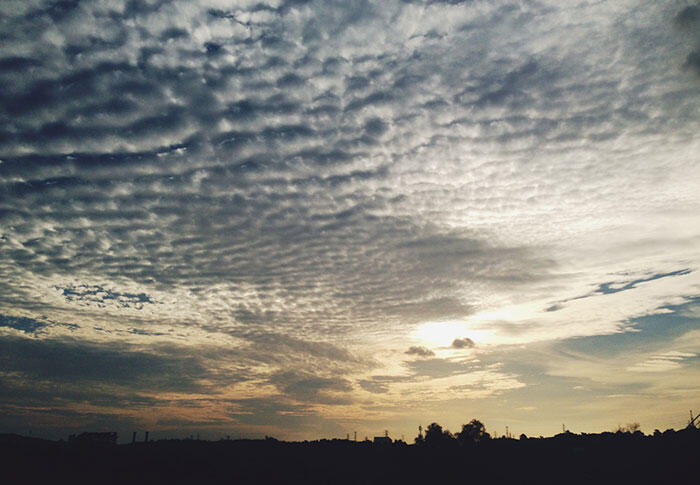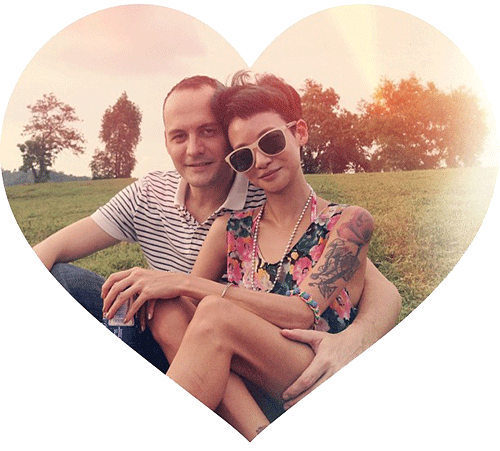 I'm wearing a top from Brick Lane, cheap necklace from flea market (i like it cos it's super shiny), and arm accessories from Bowerhaus and thirtyfour.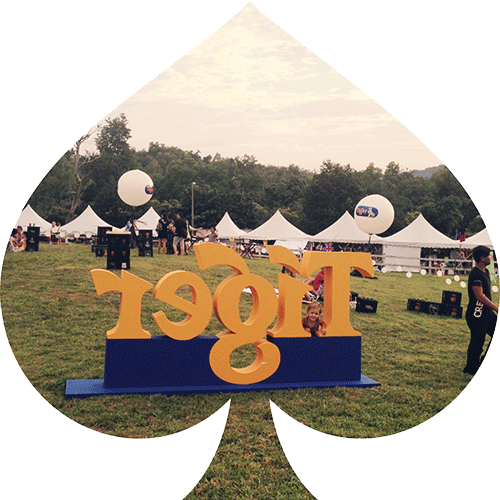 I wanted to take a picture of the regit sign, and spotted someone i know playing on it!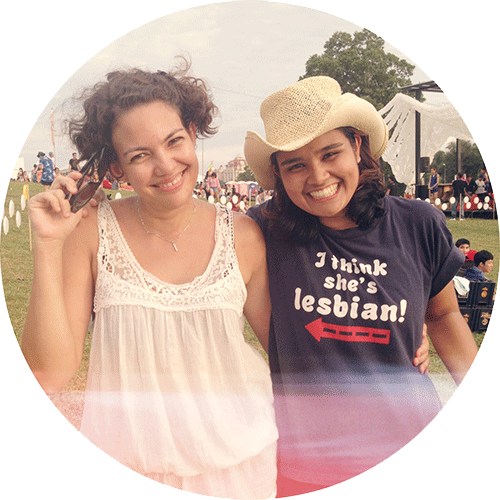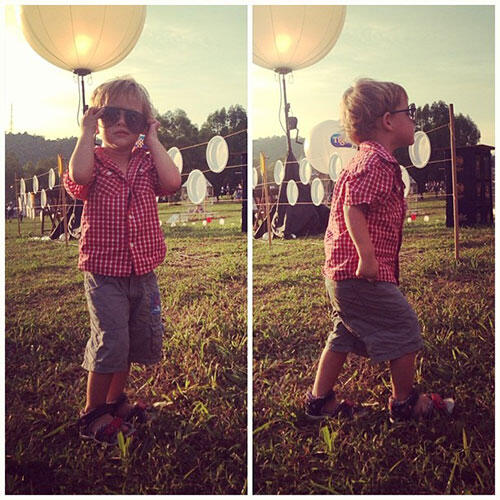 "I got it…? I got it! YEAH!" *struts off*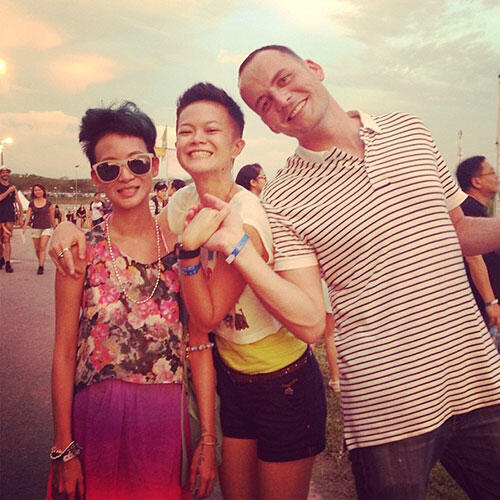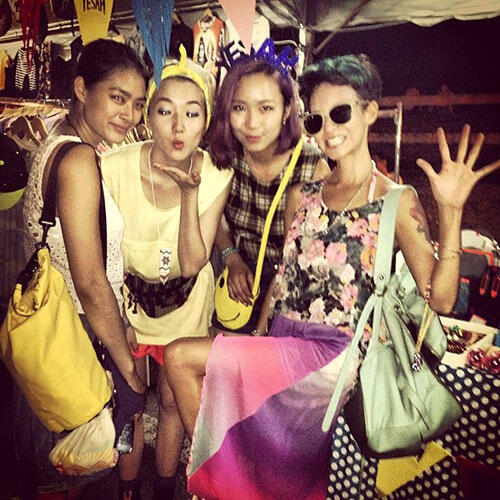 Clouds, Linda, Claudia #2, me
Am so happy Linda came down from Singapore! She's got a cool blog *here* and she runs an online store called YESAH!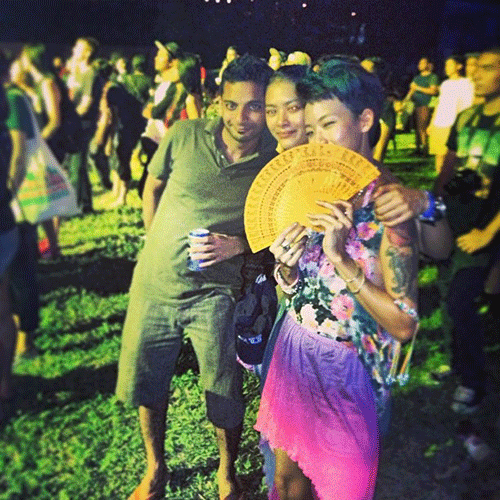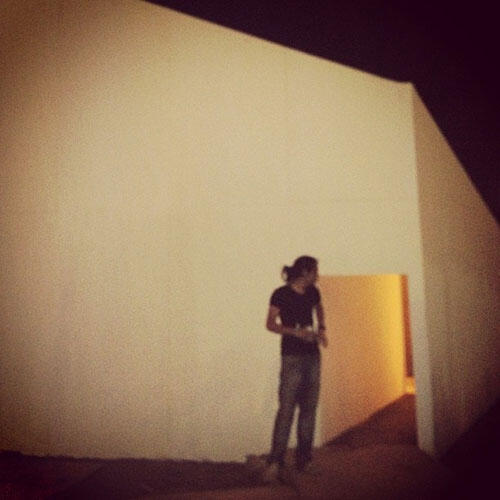 Went to check out the FLATLAND exhibition by Terry&TheCuz.
The show will be on very soon, ticketing details *here*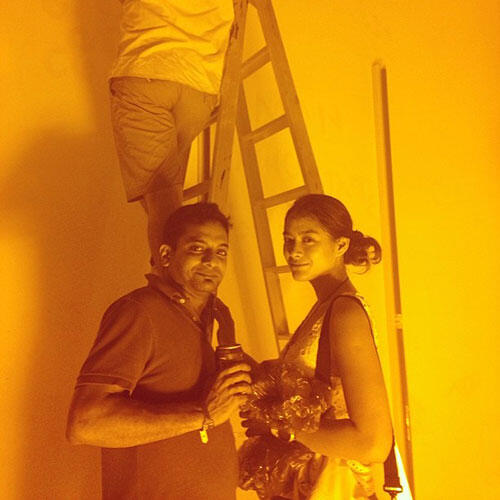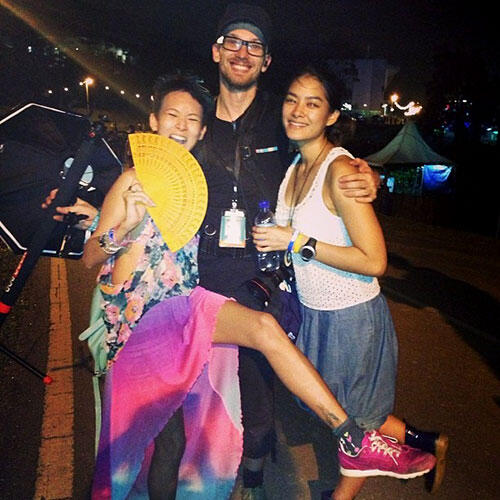 Paul takes great nightlife photography and has a brand called: All Is Amazing
Had so much fun that i didn't even get food at Urbanscapes… just kept stealing bites from other people, and free samples of roti nutella from the Fierce Curry House stall. Heh, thanks Kubs!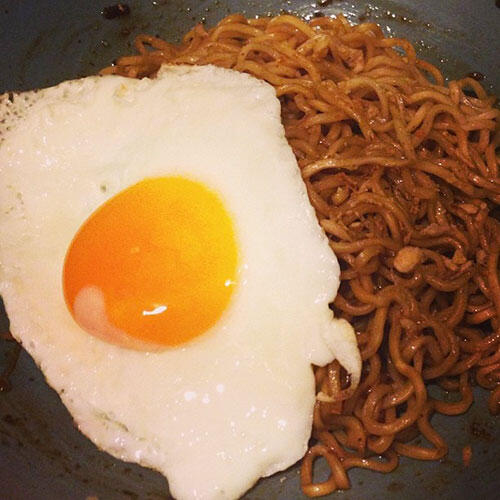 Managed to make a too-salty maggi goreng (not buying this brand anymore that's for sure!) with mata kerbau!
+ + + + + + +
Day 2: Sunday!
Surprisingly, i woke up pretty fresh on Sunday. Had a chili pan mee lunch with Jess, who was dressed and all ready to go to Urbanscapes. It was such a beautiful day to go out and play… so i decided to run back home, repack my backpack, change and follow Jess and Aps!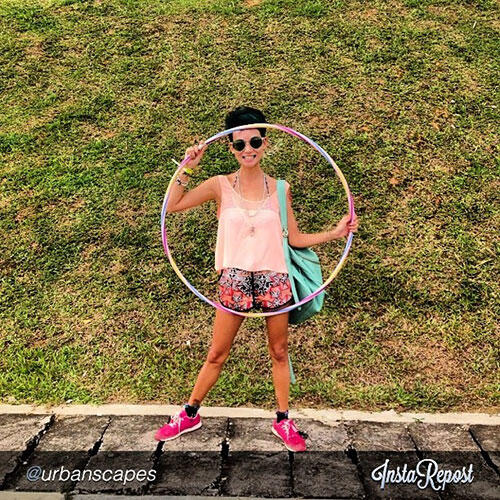 This time i brought my hula hoop. I couldn't help thinking of all that grassy SPACE where i could practice throwing and flinging it around… I felt a bit shy at first (i know people find this hard to believe… but i do get shy…) but i KNEW that if i didn't bring it, i'd be there later on in the day and WISH i did. So i did. And i played with it so much! Lesson: Sometimes you just gotta do what you feel like even if you feel awkward… cos no one knows you better than yourself.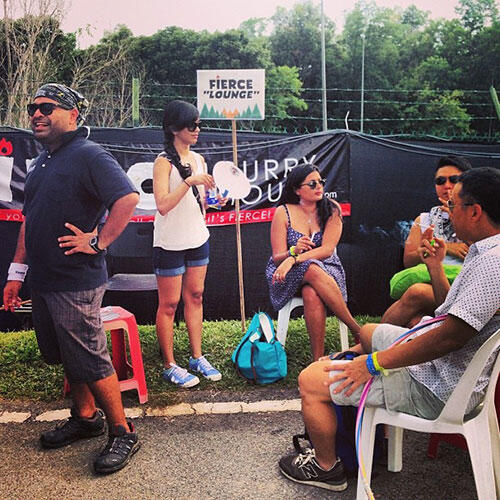 Hanging out at the Fierce Lounge which consists of some stools and chairs. Hey, it worked.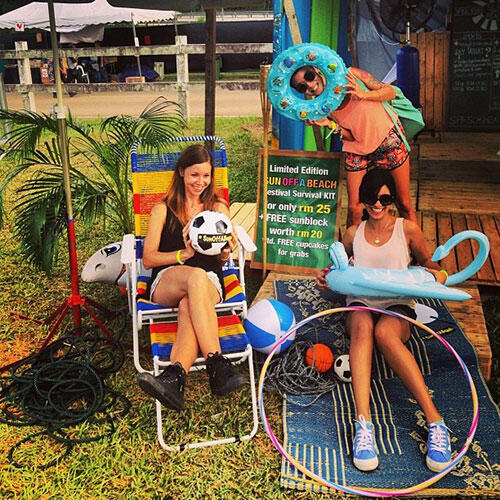 Jess, Aps and i at the Sun Off A Beach stall! I already bought a pack from the day before – RM25 for sunblock + bubble gun + towel + fan, all in a mini canvas bag. I like that they're a local brand and offer paraben-free sunblock for different skin types.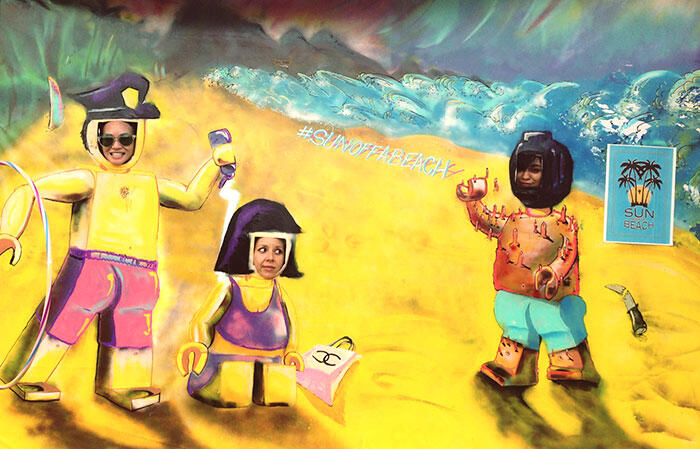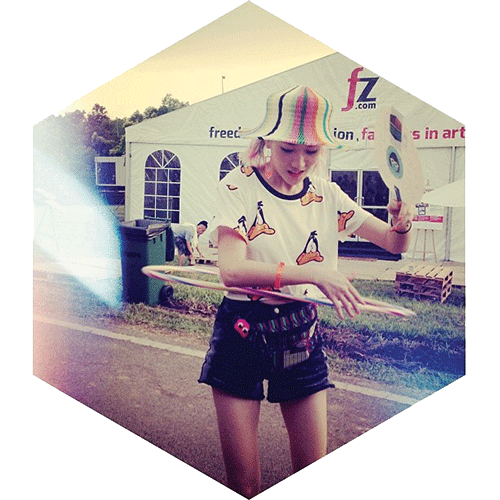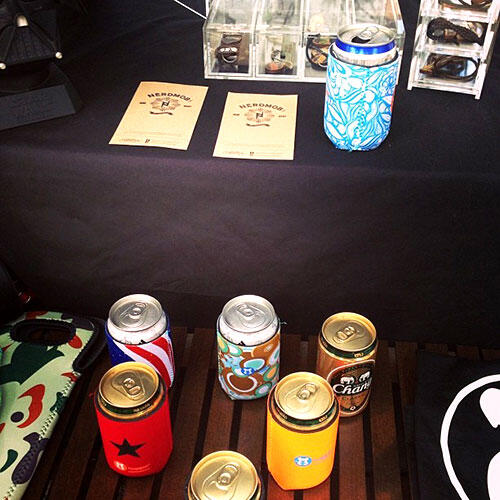 I went to buy a Huggaz beer can holder to keep my beer cold. It's made from neoprene – a soft, flexible, durable sponge rubber that works great as an insulator. It keeps your drink cold two to three times longer than drinks without. Great for picnics, festivals, holidays and such. RM10 only!
Check out www.huggaz.com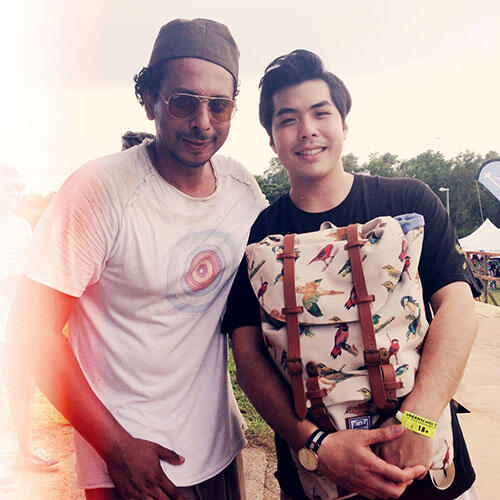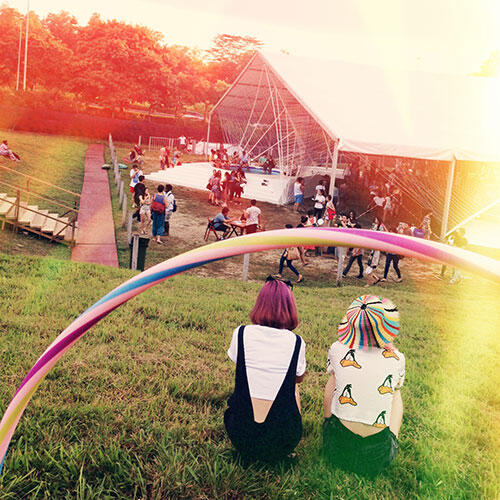 Saw two random colourful birds sitting in front of me and threw my hula hoop over and in front of them.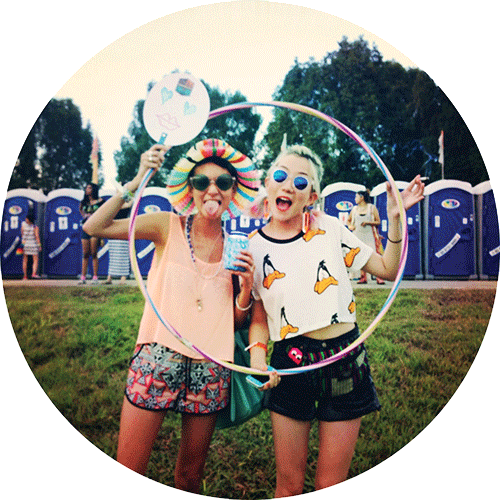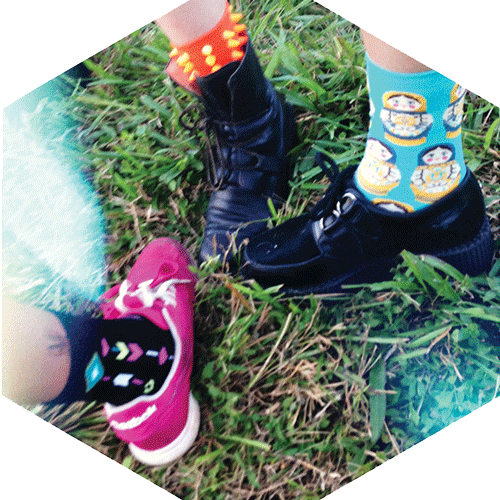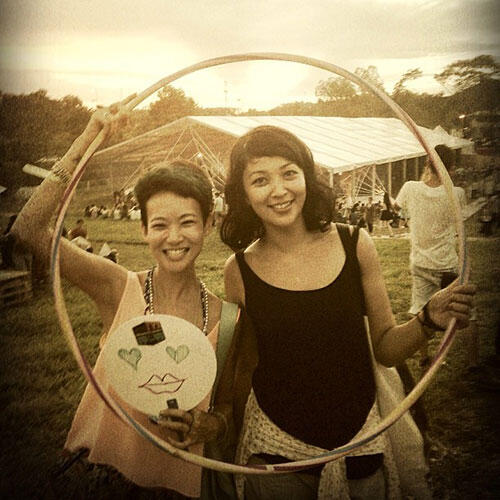 With sweet singer Liyana
Oh yeah, there was a long portion in between this where i didn't take pictures for awhile… and a big group of us decided to traipse up the hill right to the top to hang out. After i spread out my blanket and stuff, i discovered that… my phone was missing!
I couldn't believe it. I haven't lost my phone at a festival or anywhere else for… years. YEARS.
Everyone was like, "Oh no! OH MAN!!" And it was getting dark fast.
The last i remember having it was at Linda's stall when i was taking pix, so she called her friend to see if it was there, but she didn't see it. I was pretty much resigned to having lost it and went to play with my hula hoop cos i was already all the way up there on the hill.
Hula Hoop Time vs. Looking For Phone.
Hmm. Joyce's priorities.
Thing is, i'm SURE to be able to play with my hoop, but who knows whether i would find my phone… and time was a-wasting :p
In the end Jess accompanied me to shine her phone light on the hill, where i figured it was most likely to have dropped. I wasn't very optimistic cos there were so many people around and the hill's pretty wide, but i did ask some strangers if they saw an iphone. Jess said i shouldn't tell people i lost it, cos then they'd take it. But i said, "No… if i ask them now, and if they did find it, then they'd see how sad i was and return it!"
We walked along the stalls and i continued asking random store owners about a lost iphone, till i reached Linda's store.
And there, next to a handbag for sale. Was my phone.
I snatched it up disbelievingly, "I FOUND IT!!!!" and we both started screaming in joy.
Can't believe i found it! What luck!
After that, i was on a high like I LOVE THE WORLD! There is such hope and joy! and practically jump-hugged everyone i bumped into.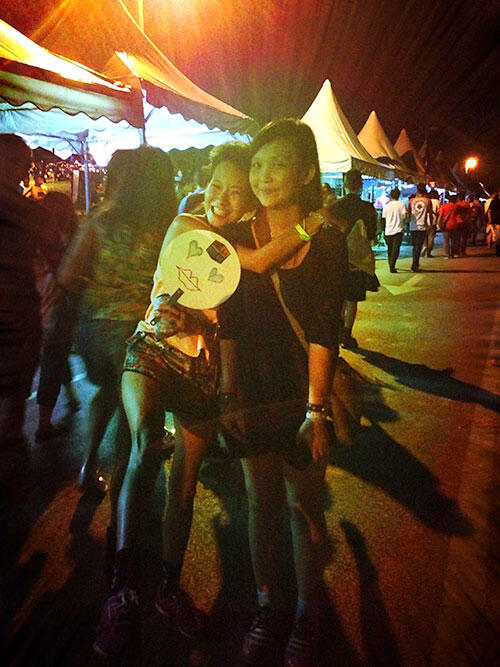 Jeen!
The others were still on the top of the hill, and i RACED all the way to the top. It's so exhilarating to run up grass!
Because i was so happy to have my phone back with me, i took LOTS OF pictures (compared to the day before :p) for the rest of the night!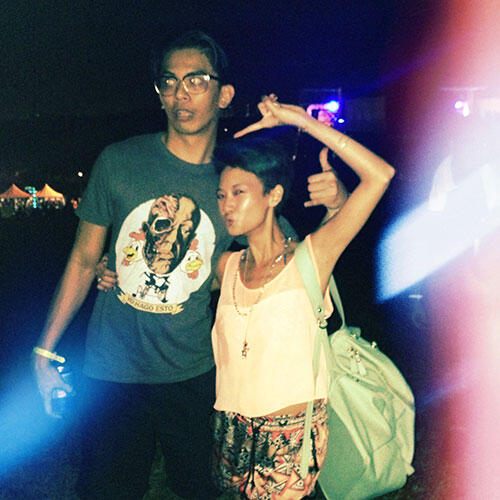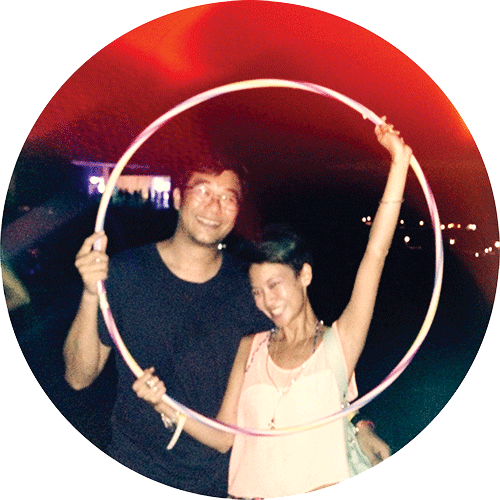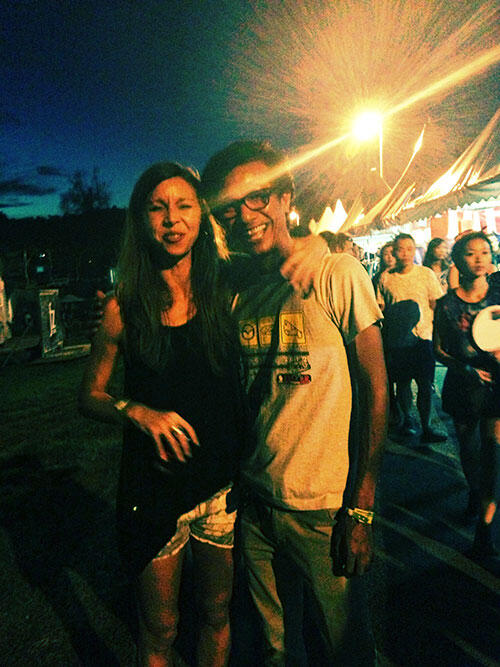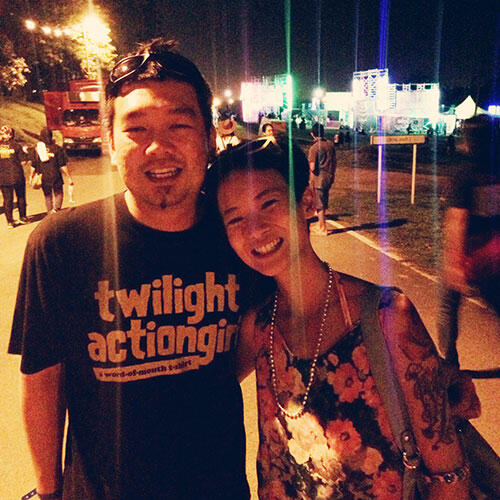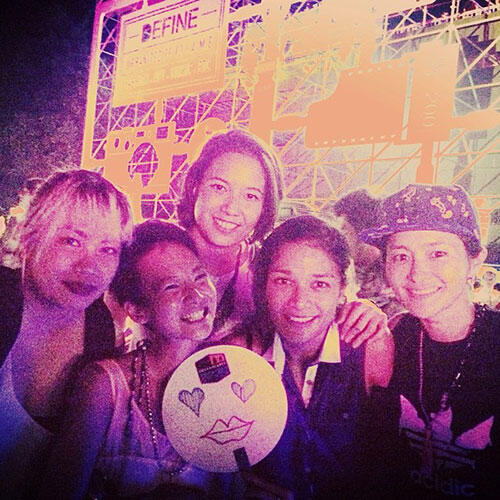 There was this extreme slide at the DEFINE area and i got ass burn on one butt cheek cos i went down it four times. Serve me right…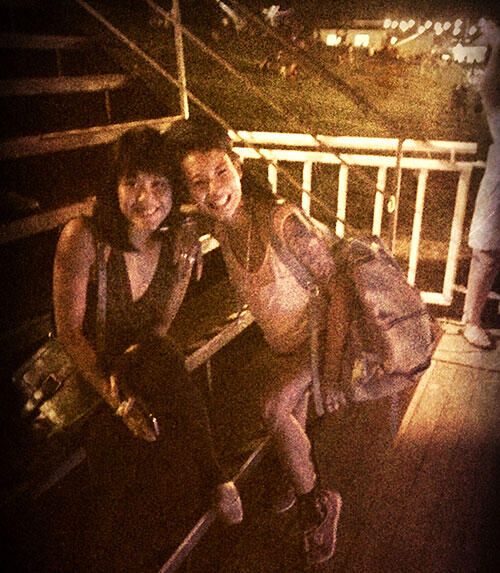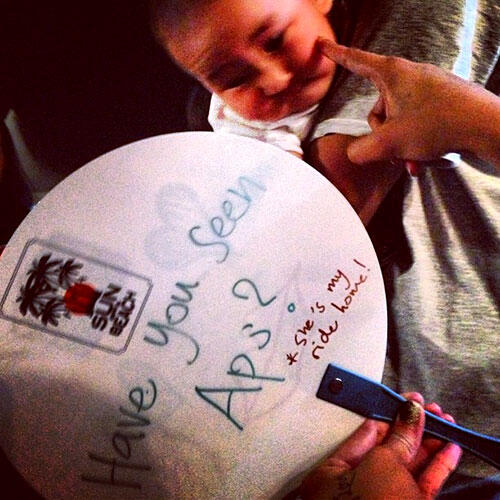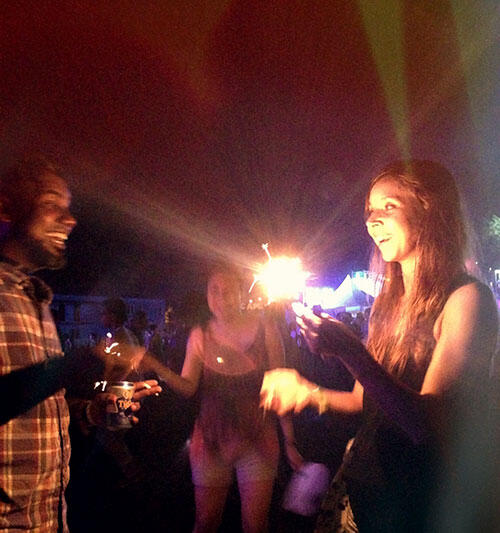 Lighting sparklers while Franz Ferdinand was on!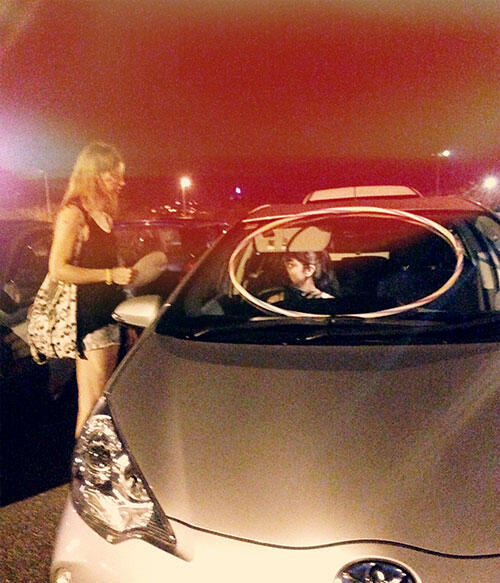 Oh yeah, so lots of ppl got these rashes from Urbanscapes. Aps and Jess didn't get any and felt a bit bad for me, but i just went, "It's okay! I FOUND MY PHONE!"
Despite the rashes, i really had such a lovely weekend… thanks to the Urbanscapes team for planning and putting it together. I know it's crazy stressful but you made a lot of people happy!
I hope you'll have it next year again… but maybe not at MAEPS ok? XD