NARS may just be the most exciting make up brand to launch in Malaysia this year… i currently use their tinter moisturiser and heard all their eye make up colours are to die for.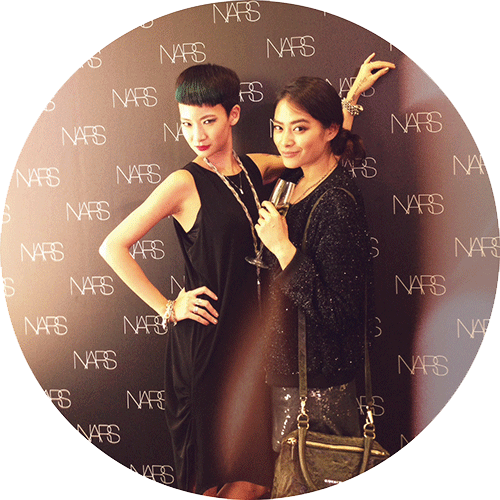 Claudia and i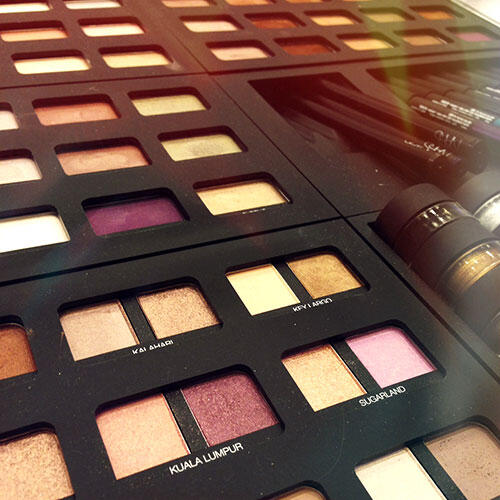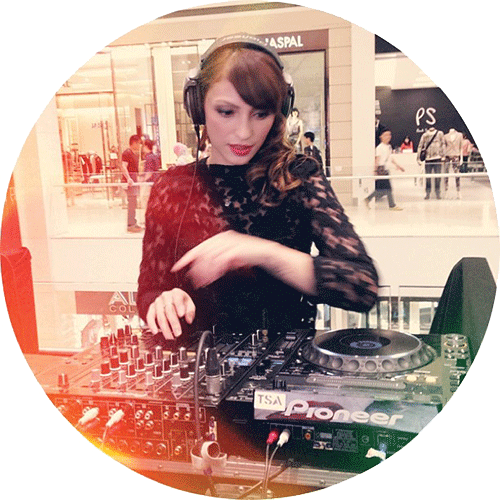 Patricia being all serious while working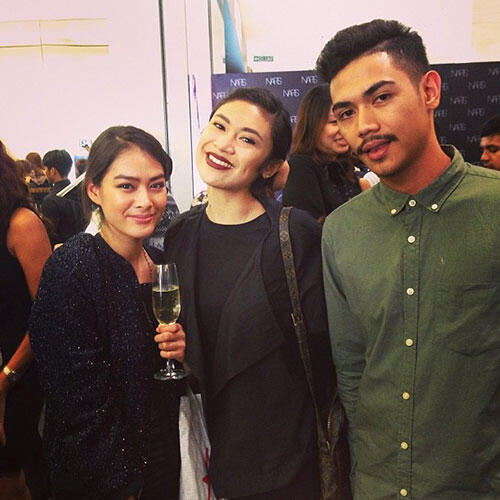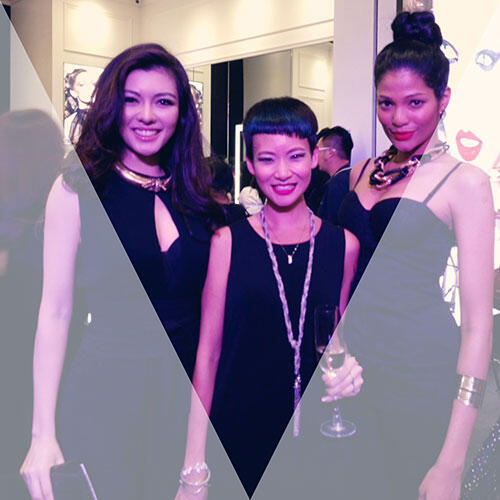 Carey (who just represented Malaysia at the recent Miss Universe 2013), me, Thanu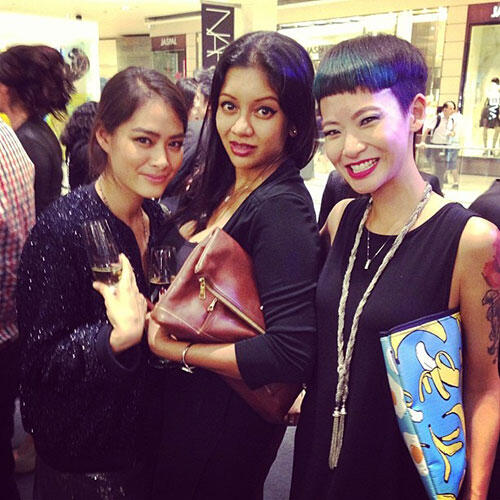 Clouds, Sunitha with her sparrow face, me and my bananas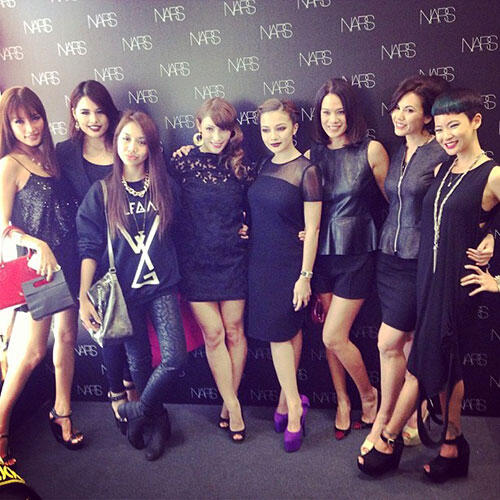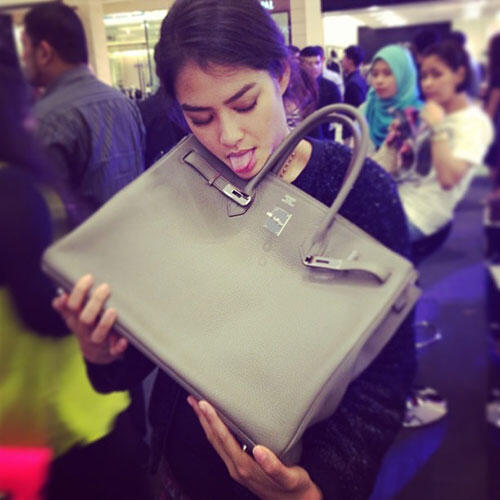 Claudia snatched up someone's Hermes (after asking permission of course) to give it some love.
We shamelessly took our champagne into Topshop after that cos Clouds was drawn to a necklace there, and managed to get to Joleyn's 30th birthday dinner by 8:30pm! I left my car at my parents' so i wouldn't have to drive home. Don't know if that was a smart idea cos i ended up drinking more than usual -_-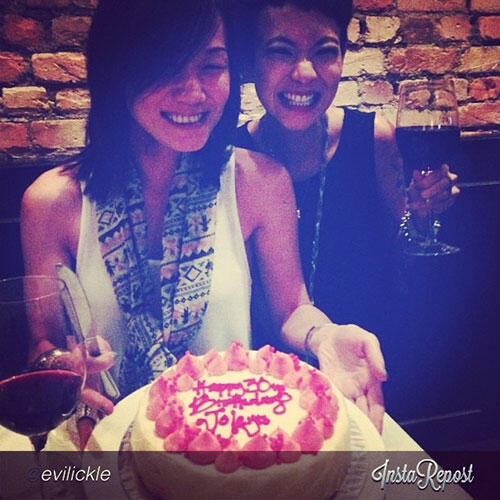 Happy birthday Joleyn!!!
+ + + + + + + + + +
FLATLAND 
I've managed to catch two TerryandTheCuz shows before, which Clem and i thoroughly enjoyed, so i'm looking forward to their upcoming project called FLATLAND.
TerryandTheCuz have designed, directed, written and created work for theatre, dance, puppetry and art installations across Malaysia, Australia, India, China, Indonesia, East Timor and the Czech Republic.
Their show 'Klue,Doh!' won Best Set Design and was nominated for Best Group Performance at the 9th BOH Cameronian Awards for the Arts 2-12); and 'The Bee Project' will be going on international tour soon.
Their productions are always very entertaining and different from any other shows i've caught in KL (not counting musicals), and they try to attract newer audiences to the arts.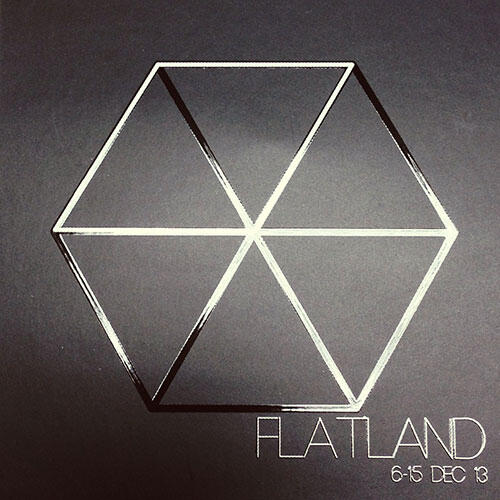 FLATLAND is based on Edward Abbott's novella about a completely flat world of two dimensions where all the inhabitants are geometric shapes themselves. You can read a summary of the story behind Flatland *here*. It's really quite fascinating.
TerryandTheCuz's adaptation of FLATLAND is created by translating the story into a contemporary Malaysian context, and then responding to that text from a choreographic, design and musical perspective.
Collaborating with renowned artists from Malaysia and Australia, the FLATLAND creative team includes choreographer Suhaili Micheline, writer Thomas Henning, dramaturges Anne James and Ash Dyer, composer Avinash Pradhan, audio-visual and sound designer Rob Stewart, and costumer designer Mel Page.
FLATLAND will premier as an interactive performance art installation at Urbanscapes this weekend and i hear they're constructing a massive pentagon, so look out for it when you're there!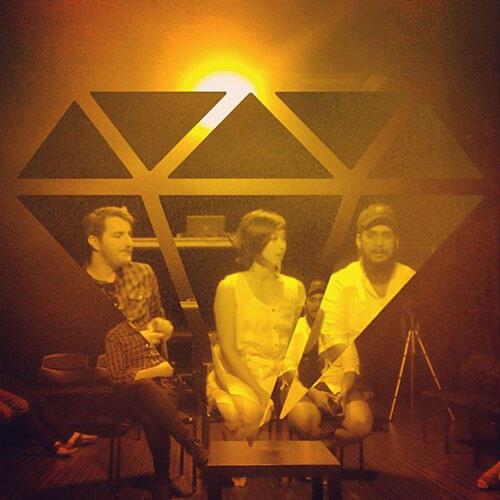 Ticketing details for FLATLAND:
The Actors Studio (KuAsh) TTDI
48 Jalan Tun Mohd Fuad
Taman Tun Dr Ismail
60000  Kuala Lumpur
Preview 5 Dec @ 8:30PM
6-8 Dec @ 8:30PM
10-14 Dec @ 8:30PM
8 & 15 Dec @ 3:00PM
Tickets are RM53 for adult / RM38 Concession
Bookings: www.ticketpro.com.my
Walk-in: TAS (KuAsh), KLPAC, PenangPAC
Tel: 03 40479000
Email: info@terryandthecuz.com
www.terryandthecuz.com
+ + + + + + + + + +
KinkyBlueFairy Looking For A New Intern!
OK! So the last time i put up a notice for interns was in January 2013.
Out of all the applicants, i had three interns, one of which has become full-time staff 

I'm currently looking for a new intern to start from Nov/Dec 2013.
I want someone with these qualities:
– can take great photographs
– write in English well
– is a people person, outgoing, loves fashion, food + life, and has a sense of humour
If you're interested to know more, please email joyce@kinkybluefairy.com 



+ + + + + + + + + +
WIN a Makeover from CENTRO Hair Salon worth RM1K each!
In collaboration with KinkyBlueFairy, CENTRO will be giving away 2X FREE MAKEOVERS to two lucky readers! The makeover will include cut + dye + treatment + hair products – worth RM1,000 per winner!
To enter:
1) FOLLOW @CentroHairSalon on Instagram or LIKE facebook.com/centrohairsalon.my
2) Take a picture of yourself (with your current hairstyle)
3) Post it on Instagram/FB/Twitter/blog and say "I want a makeover from CENTRO!" (You can say more if you like haha)
4) Remember to hashtag #CentroHairSalon and @CentroHairSalon
5) Email a printscreen of your update to joyce@kinkybluefairy.com with the title "CENTRO"
Deadline: 30th November 2013
Read blogpost about CENTRO luxury hair salon *here*
+ + + + + + + + + +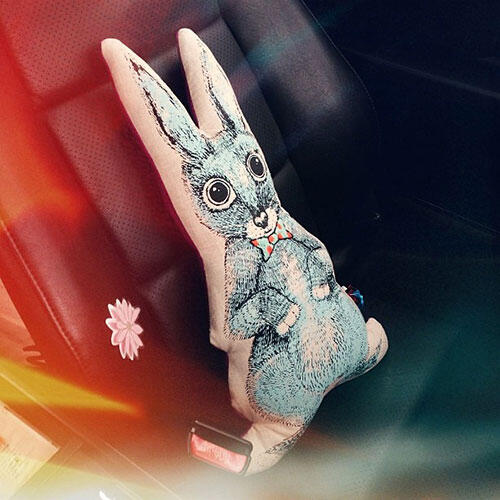 I bought a new friend to sit in my car next to me! His name is Lawrence of Arabbitia!
We had a chat about safety so now he wears his seatbelt all the time.
+ + + + + + + + + +
I went for the launch party of SUPERMODELME at Publika last week.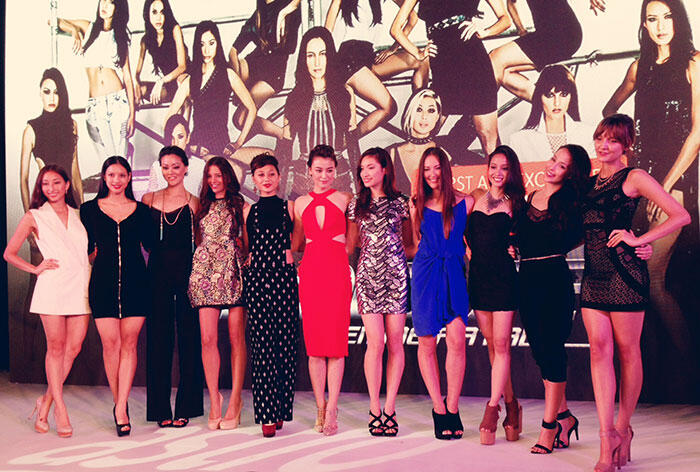 "Supermodelme Femme Fatale is a multi-platform series revolving around the lives of Asian models as they try to take on an international career in the cut-throat world of fashion. Supermodelme has proved ground-breaking in both Asian and international arenas with three seasons to its name and international accolades. It has won the Best Cross Platform Content at the 2012 Asian Television Awards and most recently earned a nomination for the 2013 International Digital Emmy Awards.
Supermodelme Femme Fatale is hosted by resident judge supermodel Lisa S, E! News Asia presenter Dominic Lau, and Singaporean-born Thailand-based model Ase Wang on the judging panel to guide and mentor the models, preparing them for international stardom."
Supermodelme Femme Fatale will officially premiere on 18th November 2013, Monday at 8.00pm MY on Diva Universal (Astro Channel 702)