DJ Fuzz, DJ Victor G, DJ Goldfish, DJ Blink… these are all names many partygoers in KL are familiar with thanks to the annual Pioneer Digital DJ Battle, which is back for its 11th year running! (It is undoubtedly the most anticipated music and DJ talent discovery event in Malaysia.)
The competition was actually started in Orlando, Florida by a group of party-crazy and audio-savvy Pioneer ProDJ execs; and soon exploded into becoming an international global event with its own Asian DJ Battle.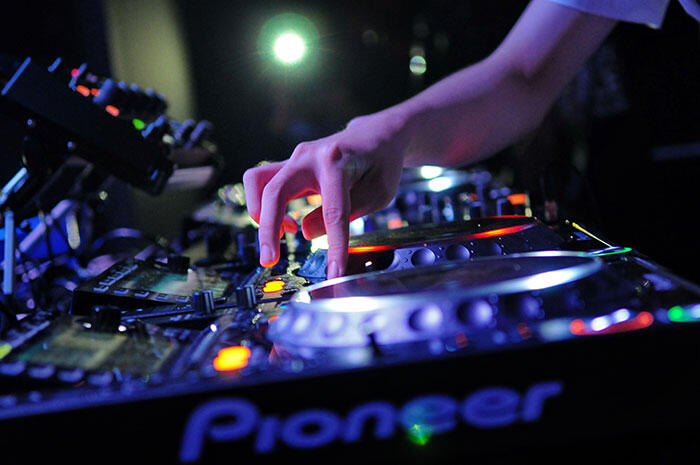 Today, the event is one of Malaysia's biggest DJ competitions and continues to attract a large following of seasoned audiophiles, aspiring DJs, clubbers and party-goers. It has become a prominent stage in uncovering new DJ talent, as well as encouraging Malaysian talent into achieving recognition in the local and international DJ scene.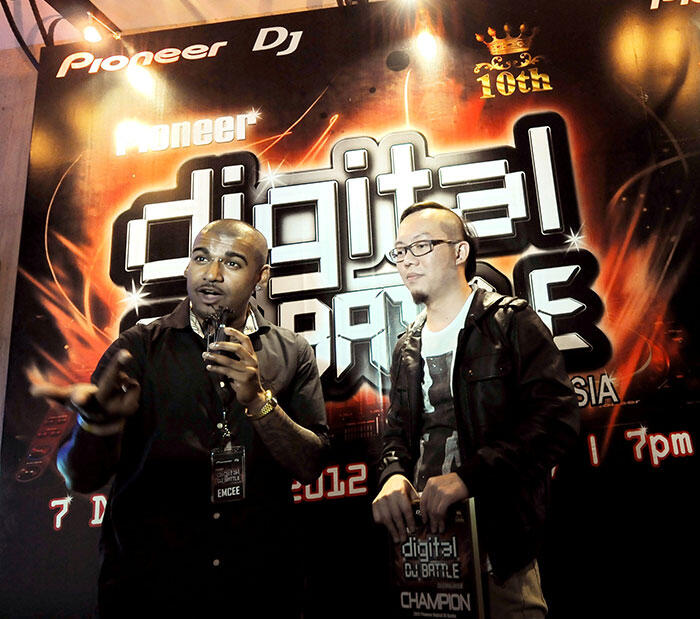 2012 Pioneer DJ Battle Champion Ben Cracko.
I blogged about last year's finale event *HERE*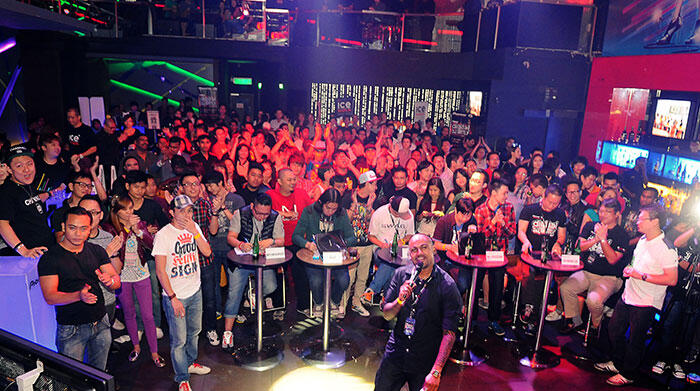 The crowd at last year's DJ Battle 
This year, the battle will take place at Zouk Club Kuala Lumpur on 6th December and promises a thrilling display of raw talent, flair and showmanship.
Celebrity judges consist of DJ Victor G, DJ Eugene, DJ Anowl and DJ ET, alongside Mr Raymond Lee, General Manager of Pioneer Malaysia.
On 6th Dec, only the top 5 finalists will be selected to enter the Grand Final. Each finalist gets 20 minutes to showcase their talents and be judged based on creativity in using Pioneer equipment, song selections, mixing & scratching skills, techniques, audience response and overall showmanship.
It's gonna be an interesting competition going down this December cos last year's Digital DJ Battle Champion, Ben Cracko, will be defending his title in hopes of qualifying to represent Malaysia for the Pioneer Digital DJ Battle Asian Championship in 2014.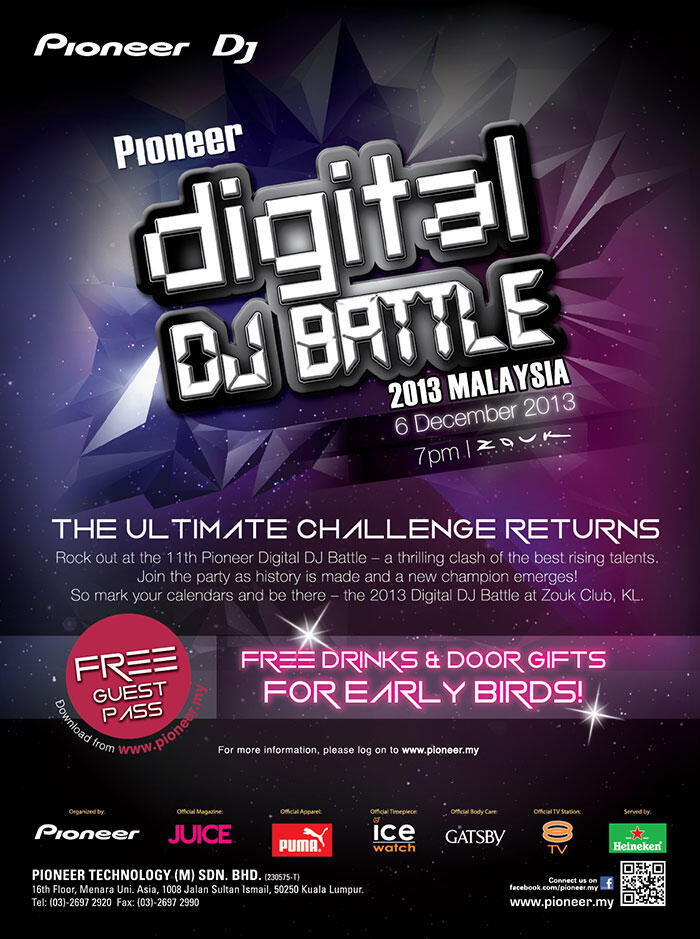 Fans, guests and clubbers who attend can expect additional great prizes and giveaways from Pioneer and participating sponsors. Get your free guest pass from www.pioneer.my.
This event is jointly organised by Pioneer and participating sponsors JUICE (Official Magazine), PUMA (Official Apparel), ICE-WATCH (Official Timepiece), GATSBY (Official Body Care), 8TV (Official TV Station) and Heineken.
The Top 3 Winners will spin their way to win great prizes totalling RM35,000 and more;
including a range of the latest Pioneer DJ equipment models:
Champion: 2 x CDJ Player (CDJ-2000NEXUS), 1 x DJ Mixer (DJM-2000NEXUS) and RM2,000 Cash Prize
1st Runner-up: 1 x DJ Mixer (DJM-900SRT)
2nd Runner-up: 1 x Remix Station (RMX-1000 Remix Station)
With a much larger crowd turnout anticipated, this promises to be the biggest and best Pioneer Digital DJ Battle yet.