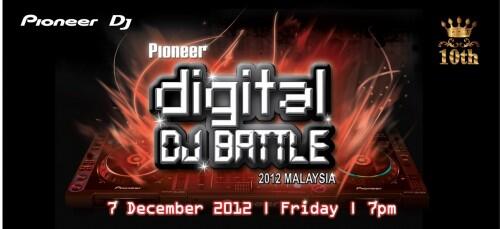 The Pioneer Digital DJ Battle is the BIGGEST DJ competition in Malaysia which has launched many-a DJs that you know by name today – DJ Fuzz, DJ Victor G, DJ Goldfish, DJ Blink and many more! If you're wondering how this can be, seeing you've been partying to their sets for years now, that's because the Pioneer Digital DJ Battle has been held annually for TEN YEARS. So this gives you an idea of how BIG winning the champion title gets you – the dance music industry will have their eyes and money on you for years to come.
Since its inception in 2003, the Pioneer Digital DJ Battle has garnered a huge following of fans and supporters seeing how true talent and skill is successfully emerged and recognized. Last Friday, the battle zone took place at Mist Club in Bangsar, where an iconic gathering of veteran and ambitious DJs alike attended to hear and watch the five finalists' performances for themselves.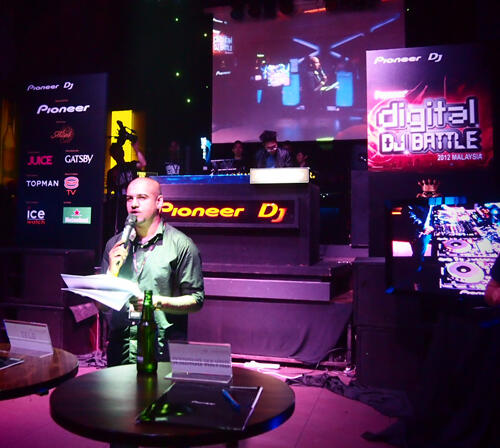 The emcee was pretty funny that night. He started off the event (i arrived JUST IN TIME phew! Traffic going into Bangsar on a Friday night was insanity) by mentioning how the Pioneer DJ Battle is jointly organized by Pioneer and participating sponsors including TOPMAN (who dressed all the finalists that night), Heineken, ICE-WATCH (Official Timepiece), GATSBY (Official Body Care), 8TV (Official TV Station), JUICE (Official Magazine), and MIST Club (Official Venue).
Besides all the guests' goodie bags being filled with all the aforementioned brands' products; the top 3 winners that night walked away with prizes from Pioneer alone totaling RM35,000 (not including prizes from the other sponsors!).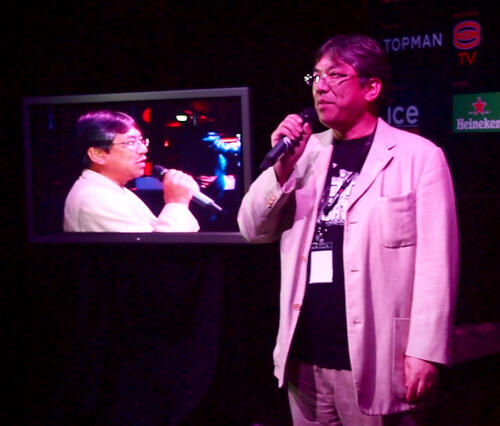 Short and sweet opening speech by Mr. Kazutoshi Takahashi, the Managing Director of Pioneer Malaysia.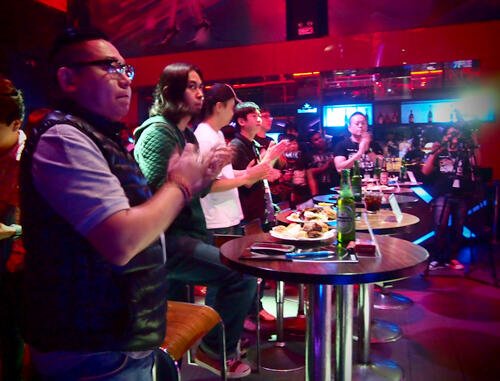 The judges for the night were Bryan Burger, DJ ET (Champion of last year's Digital DJ Battle), DVJ Speedzone, DJ Low, and Mr. Raymond Lee (GM of Pioneer Malaysia).
A total of five finalists hit the decks to battle it out in the Grand Finale, and each finalist was given 20 minutes to showcase their talents based on their creativity on Pioneer equipment, song selections, mixing and scratching skills, techniques, audience response and overall showmanship. Lots of points to consider!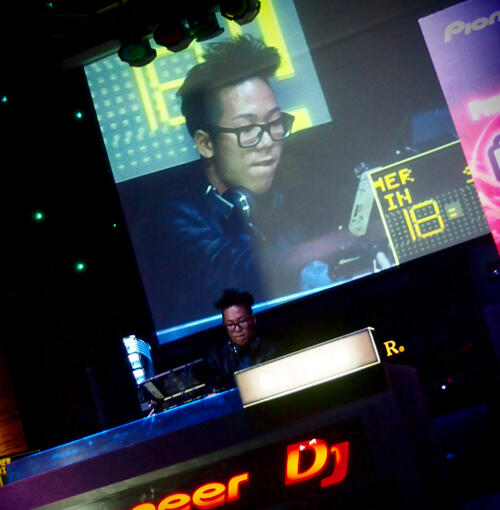 First to kick off the Long Mix Battle was DJ KELZ.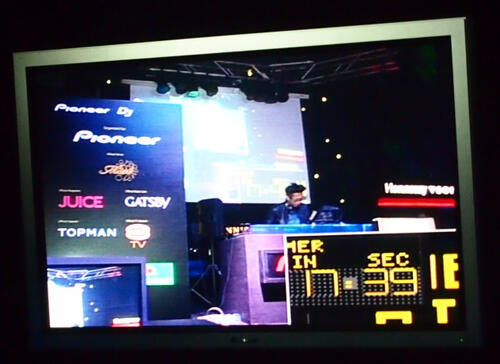 I think i was warming up to the idea that i'd be listening to 5x 20-minute sets of dance music so i didn't think of taking notes… yet. I used to party to a lot of hard house since i was in college, and it's been awhile since i've gone for a gig. But listening to the music that night… reminded me that my love for dance music is not lost.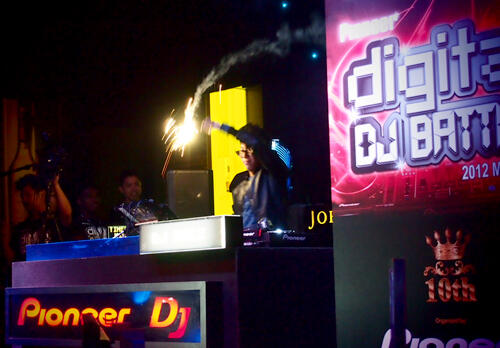 DJ Kelz finished up his set by waving around some fireworks and presenting a rose to his crush (or girlfriend, i'm not sure). The emcee laughed and reminded him that no extra points were given for sentiments.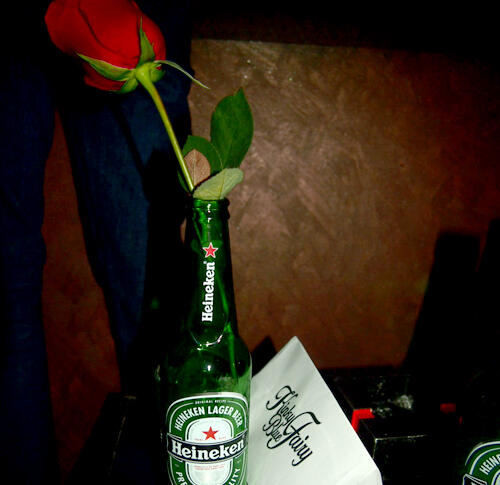 The rose he gave the girl ended up on my table… oh well! Btw, i was pleasantly surprised that the Pioneer peeps printed out my logo for my table… i FELT SPECIAL XD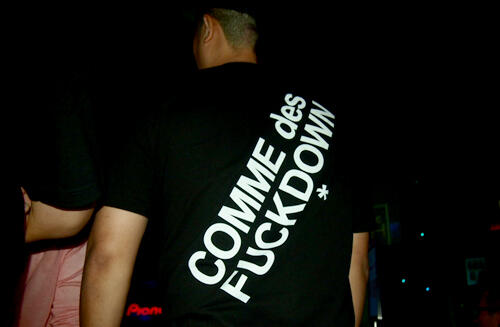 Russ Karablin hit the goldmine with this one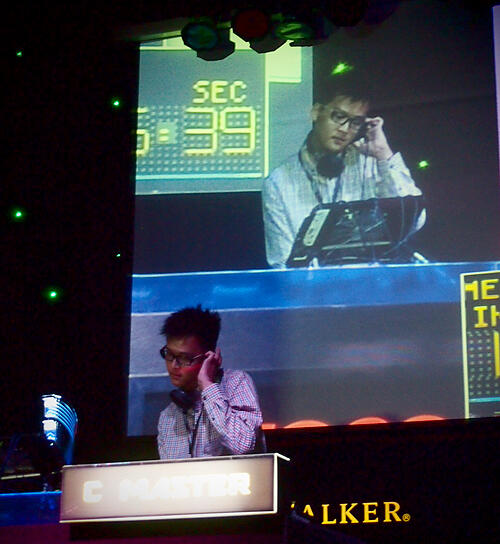 Second finalist to go on the decks was C MASTER.
He started off with some breakbeats and it made me feel confused. Then he went into a Gangnam Style mix that naturally brought on some cheers from the crowd. After moving into some funk, some harder beats came in which led to hard house.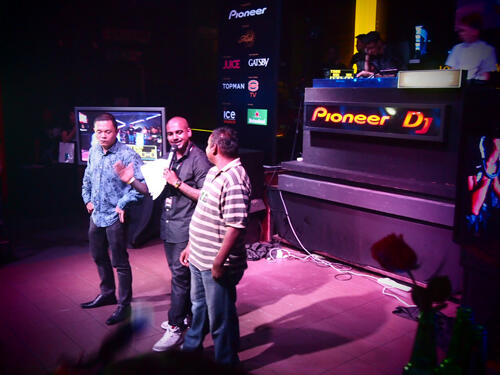 In between sets the emcee played some games to break the monotony and give away sponsored prizes to guests.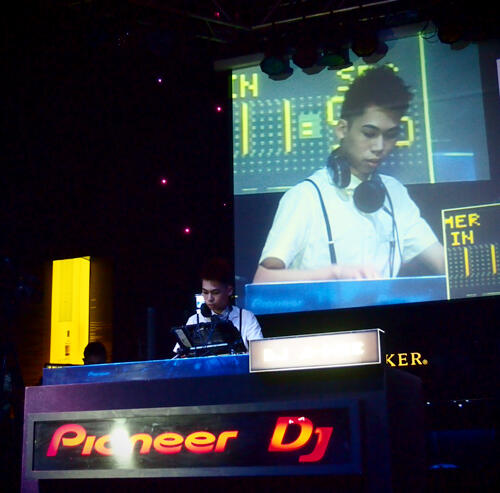 Third finalist to go up was DJ A-WEE.
I liked his variety in songs and sound effects! He started off with some piano keynotes, which changed into a thunderstorm rumbling. He also threw in a 50s newscaster narration, which turned into some fast funk, then hard house. There were guitar riffs and drumbeats, even Mac bleeps and beeps. Knife Party's Internet Friends made it in toward the ends of his set: "You blocked me on Instagram, Facebook, Twitter, Youtube and now you're going to die." Heaps cheered when he played Queen's Bohemien Rhapsody at the end of his set.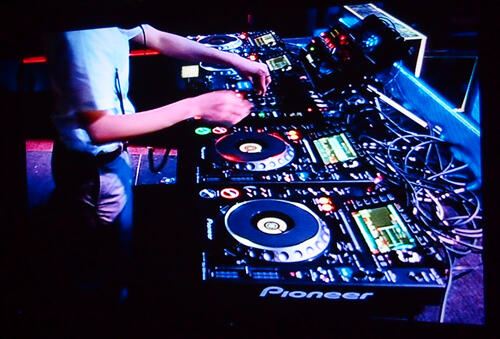 There was a live screen showing the Pioneer decks on stage so all judges and audience could see the DJs' actions clearly throughout.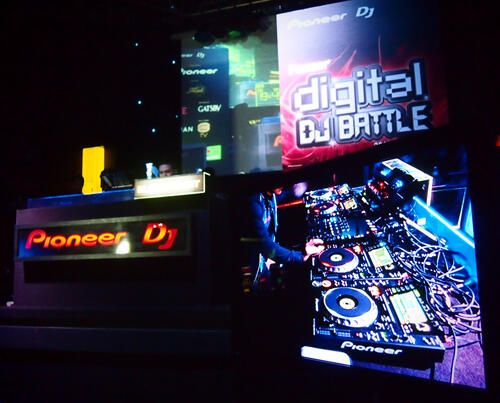 Fourth finalist to perform was BL@CKHEART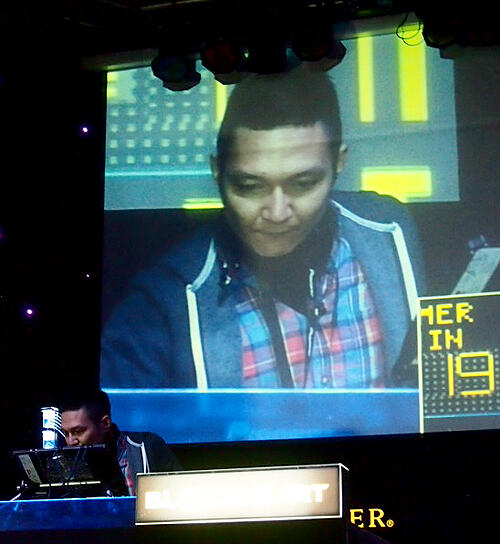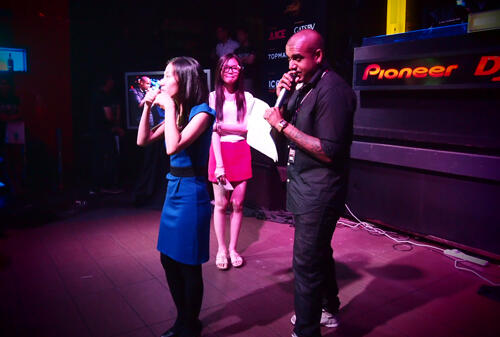 Emcee played another contest to give away prizes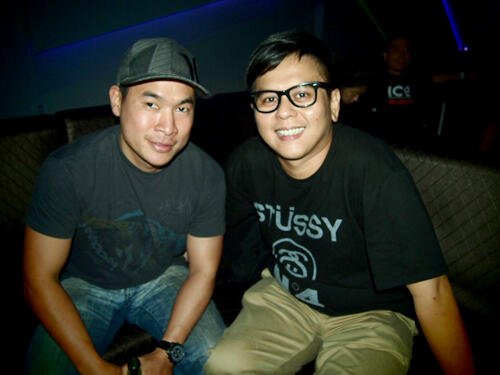 Victor G & Terence C
Victor & i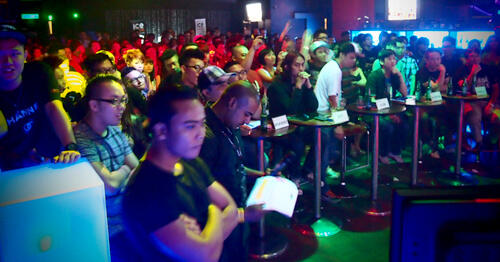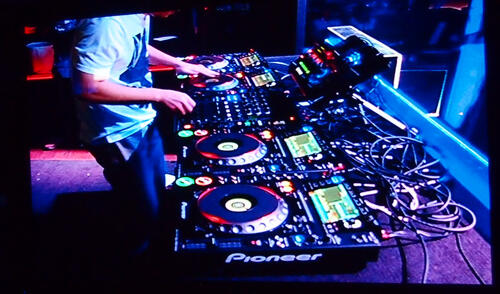 Last finalist to go up on stage was BEN CRACKO. Victor said he was looking forward to Ben's set, and mentioned how he's from Malacca and comes to KL just for DJ competitions. This guy sounds like serious business.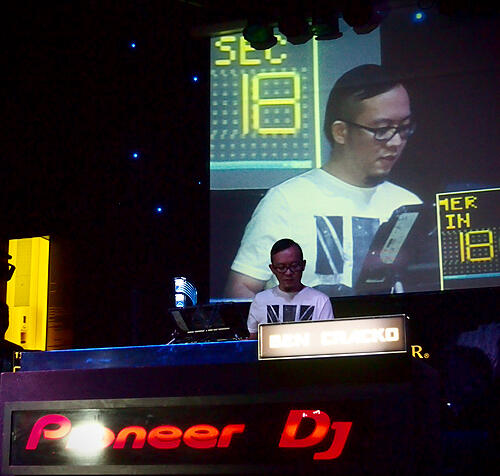 Ben seemed the most confident on stage, plus he looked like he was really enjoying himself – smiling and dancing. His set was demanding yet tight. At the end of it, if i had to put my money on a winner, i'd said it would be Ben. His performance was a drastic level up from the other finalists that night.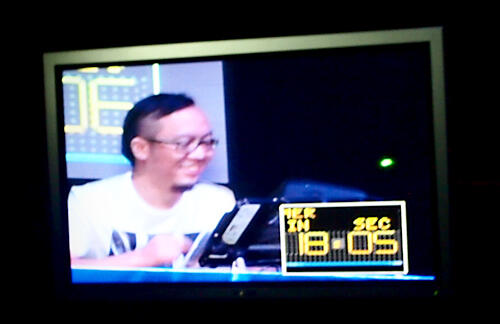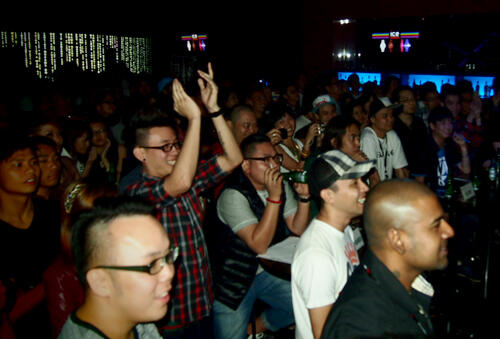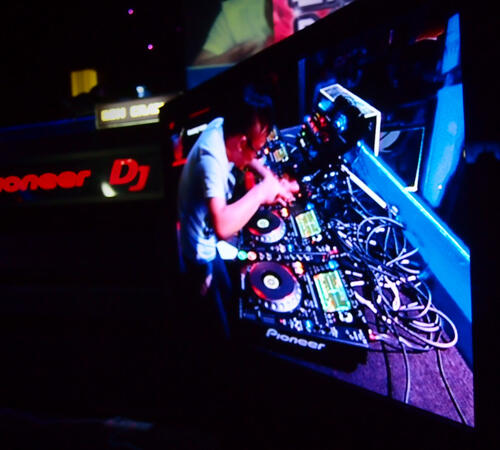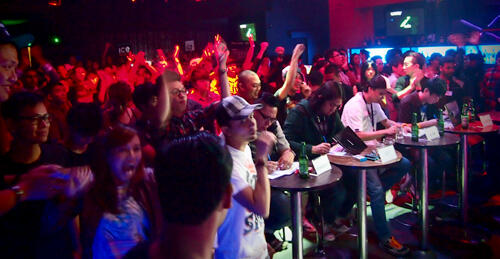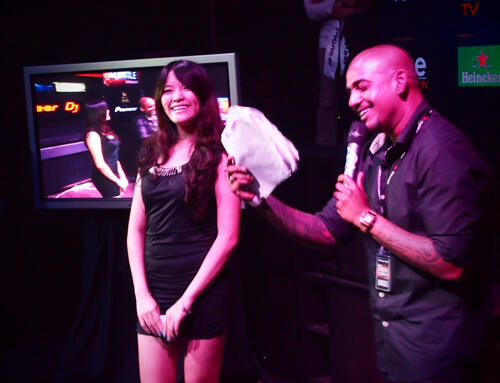 The last game was played and an ICE Watch was given away, before all the judges were called upon for a token of appreciation.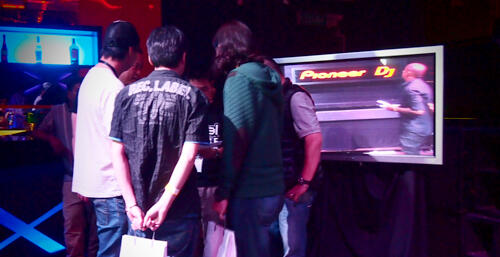 The judges having a final deliberation to confirm the points.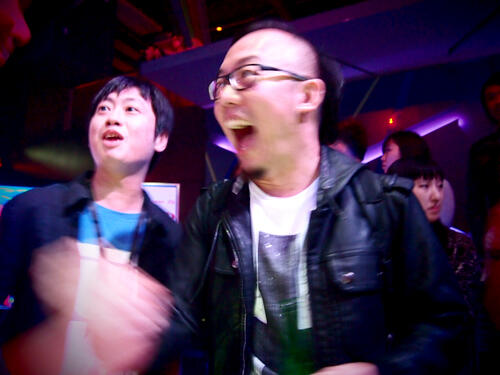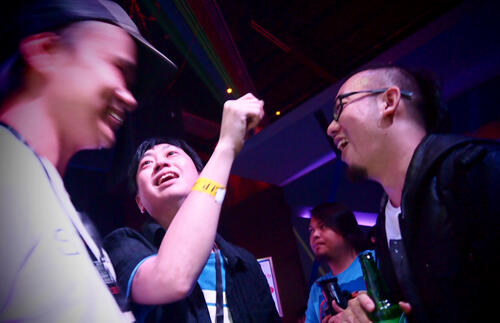 After a few minutes, the winners were announced from last to first.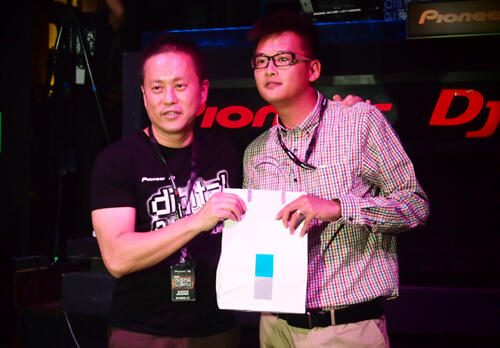 Consolation Prize went to DJ C MASTER.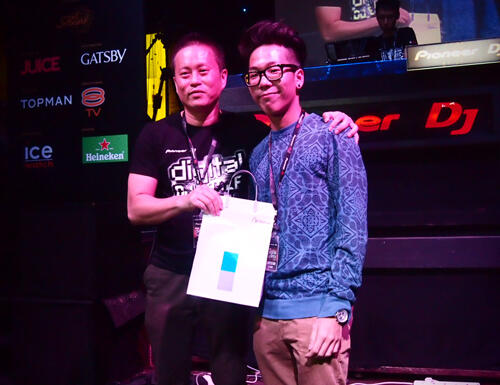 4th place went to DJ KELZ.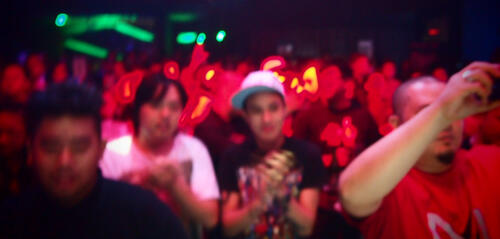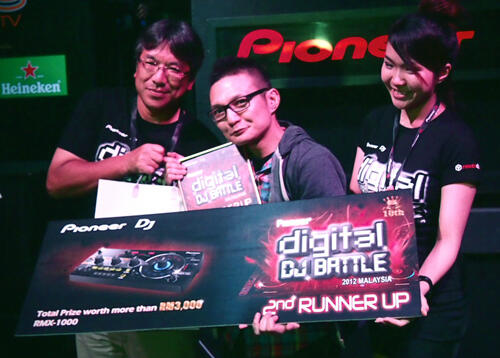 2nd Runner Up title went to BL@CKHEART, who received a Pioneer RMX-1000 Remix Station worth more than RM3,000, TOPMAN voucher worth RM200, ICE-WATCH Classic Fluo (Orange) watch and GATSBY products.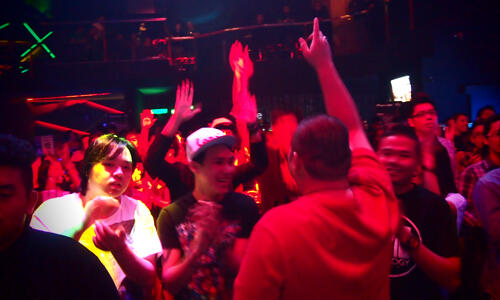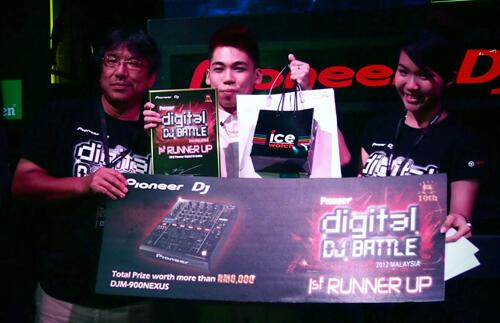 1st Runner Up went to DJ A-WEE, who won a Pioneer DJM Mixer (DJM-900NEXUS) worth more than RM6,000,  TOPMAN voucher worth RM500, ICE-WATCH Sili Winter (Golden Leaf) watch and GATSBY products.
Seeing all the names except Ben's had been called out, it was already obvious HE had won the CHAMPION TITLE of this year's Pioneer Digital DJ Battle!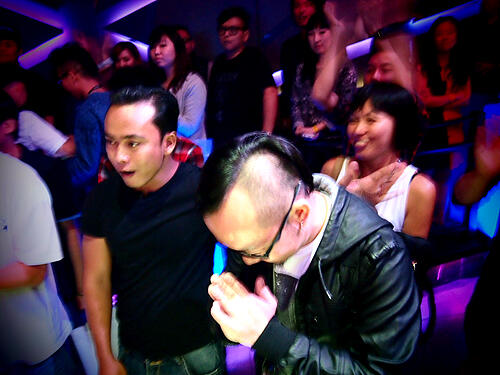 He must have been saying a prayer of thanks – so cute.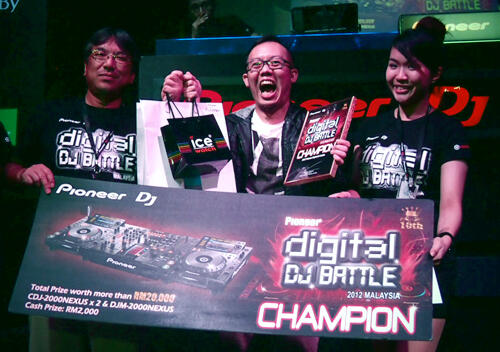 That's a downright winner's smile right there.
As champion, Ben Cracko won 2x latest Pioneer CDJ Player (CDJ-2000NEXUS), 1x latest Pioneer DJM Mixer (DJM-2000NEXUS) and RM2,000 cash. His total prize value was worth more than RM20,000(!); TOPMAN voucher worth RM800, ICE-WATCH Classic Fluo (Blue) watch and GATSBY products.
I asked Bryan Burger (one of the judges) to comment on Ben's win: "DJ Ben Cracko — every year see him on stage… expected the hype, skill, (and) of course his song selections too. He deserved to win the title this year. Malaysia should have more talent like him. Proud to select him as a winner. Overall, a new chapter for the Malaysian DJ scene."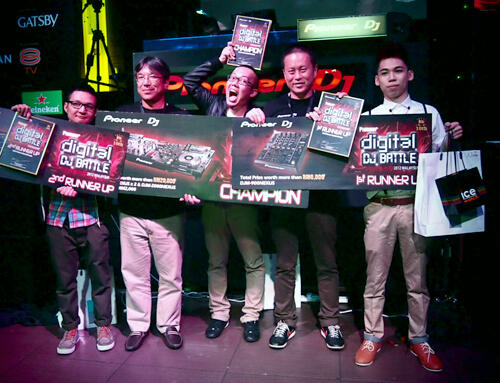 BL@CKHEART; Mr. Kazutoshi Takahashi, the Managing Director of Pioneer Technology Sdn. Bhd.; 2012 Champion Ben Cracko; Mr. Raymond Lee (GM of Pioneer Malaysia); and DJ A WEE.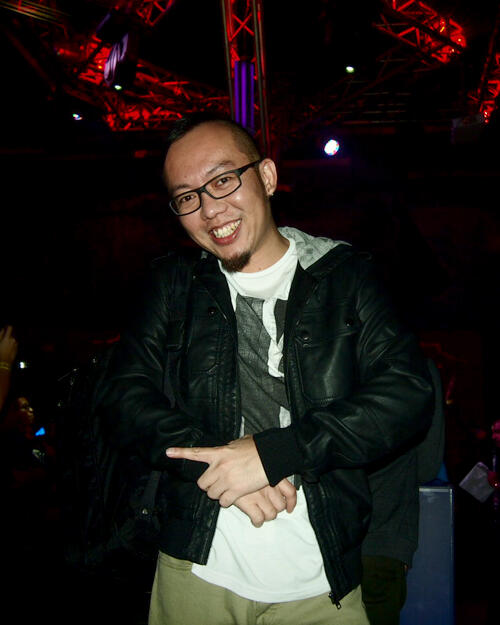 CONGRATS TO BEN CRACKO!!!