Last Tuesday i did some work in the morning, then went for a relaxing afternoon at the RAC where aunt G and uncle Mark are members. They take me there every time i come to London, and i remember hanging out at the bar with Ming last year with him eyeing up all the men in suits there  -.-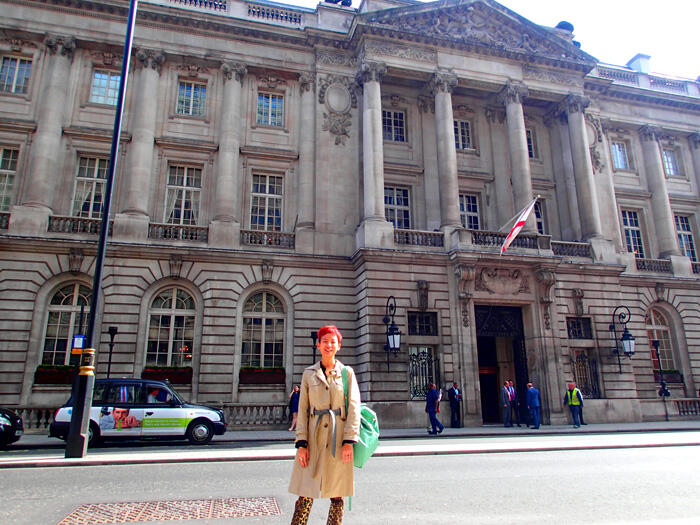 Aunt G loves taking pictures of me in front of buildings and everything. No choice, just stand there and smile and apologize to pedestrians who stand on the side waiting for her to take the picture XD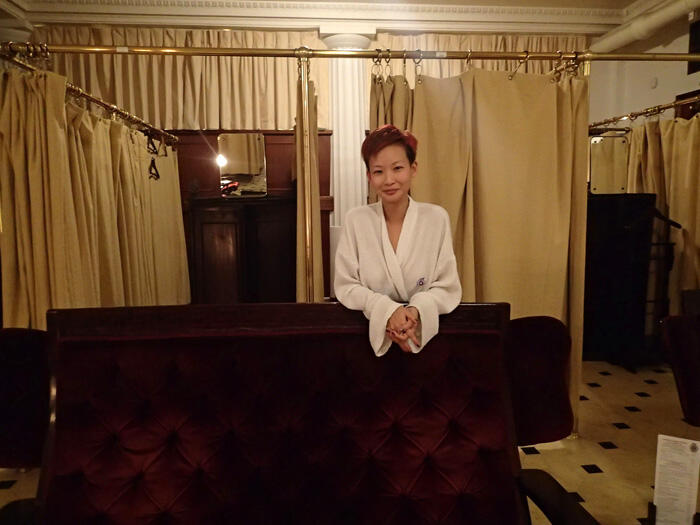 I sat in the steam room which i actually enjoy (i don't like saunas, too hot and dry!),
skipped the crazy cold turkish bath,
had a shower,
read some magazines,
had a little nap,
enjoyed a wonderful massage,
then ate a roast beef sandwich with horseradish so i could tide my tummy over till late dinner at 9+.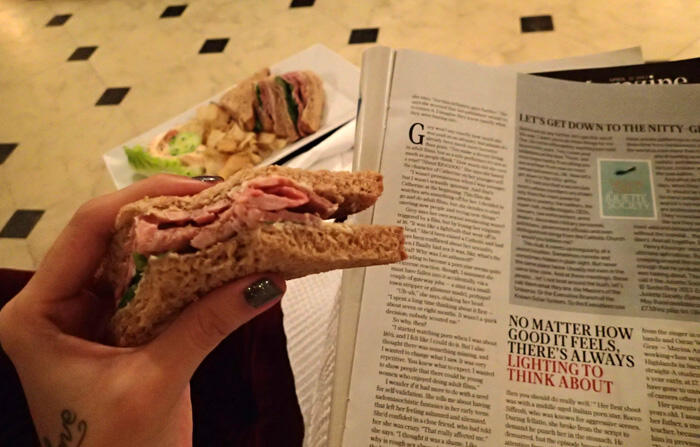 In the evening, Uncle Mark met us at the club, as did Ellen who was joining us for the show and dinner. Ellen's the head of the spa department at the RAC and is only 26! I kept on admiring how pretty she is, especially with her perfect long curly hair. Apparently i had sudden hair envy for a few minutes there.
Ellen asked to review some Cinq Mondes products which are sold in her spa >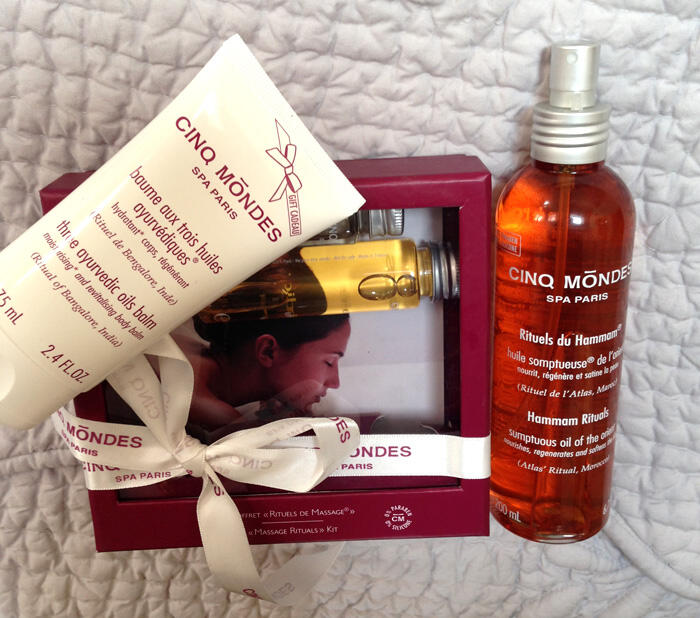 We walked to the Donmar for the show >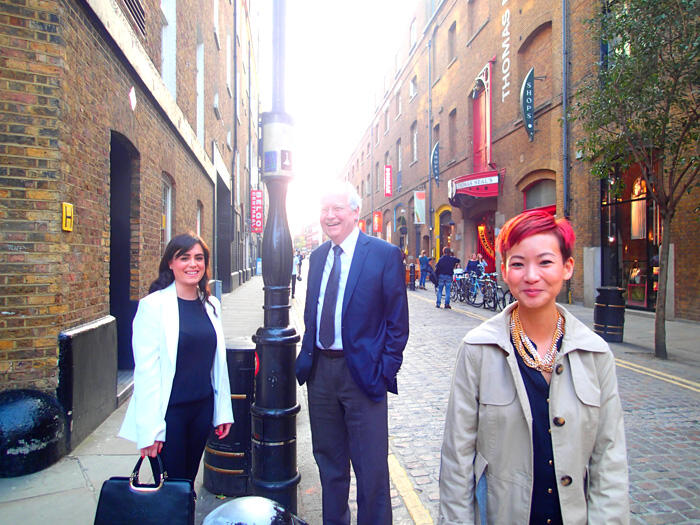 Another picture we were forced to take on the street. I told Ellen, "Just stand there and smile" when she looked a bit confused. She nicely offered to take a picture of the three of us with Aunt G, and Uncle Mark said, "No, it's okay!" I guess he's got lots of random pictures of him over the decades 😀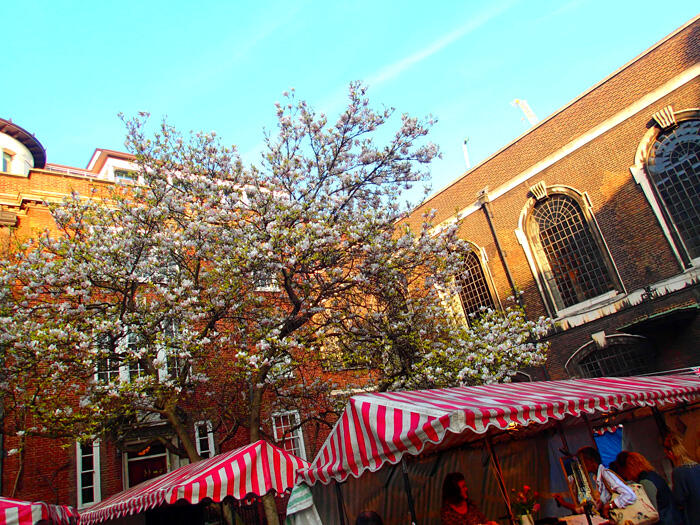 The magnolias are out!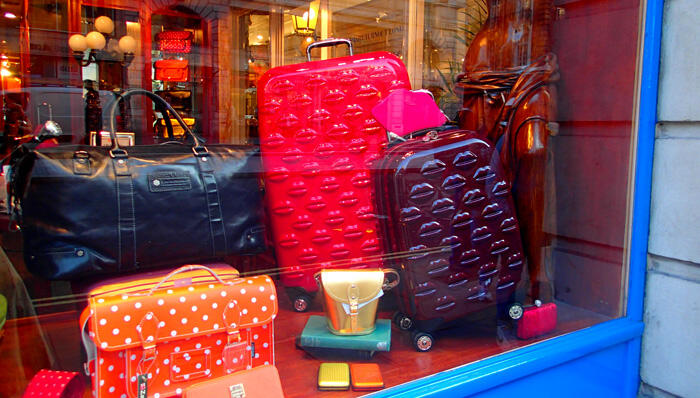 Cool new lip suitcase from Samsonite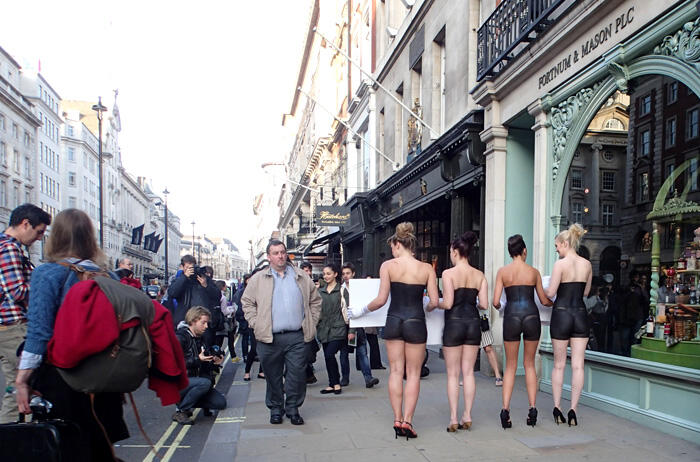 Some promo going on, i just took a picture of their bums tho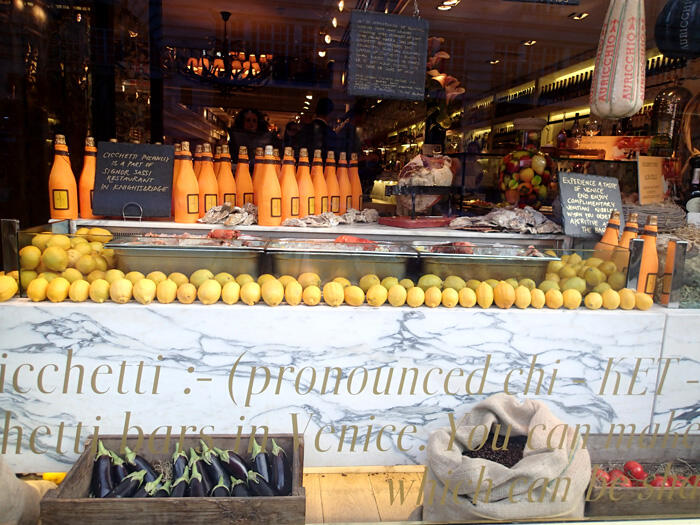 I keep on taking pictures of lemons for Yishyene now…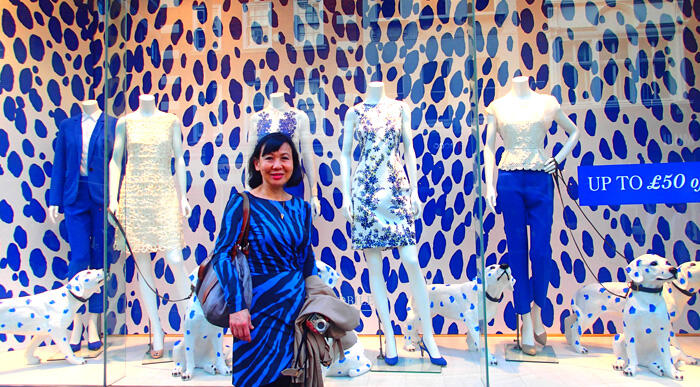 Aunt G matched a storefront nicely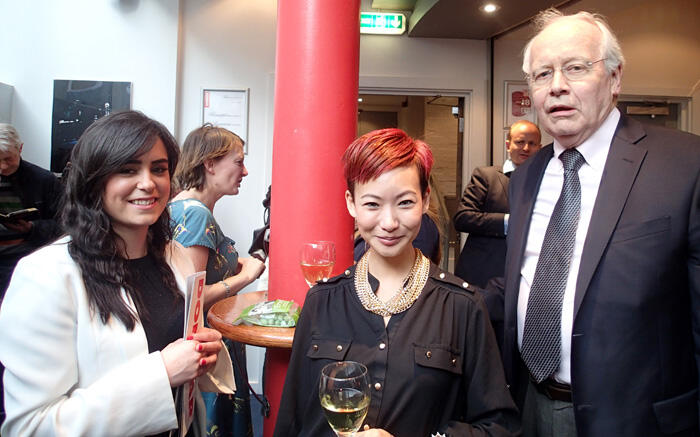 Having some wine before watching a new play called The Weir (which got very good reviews) at the Donmar.
I'm wearing a necklace from Oxoloco, and a black shirt from Azorias.
After the show, we walked to Rules, which is the oldest restaurant in London as it was established in 1798!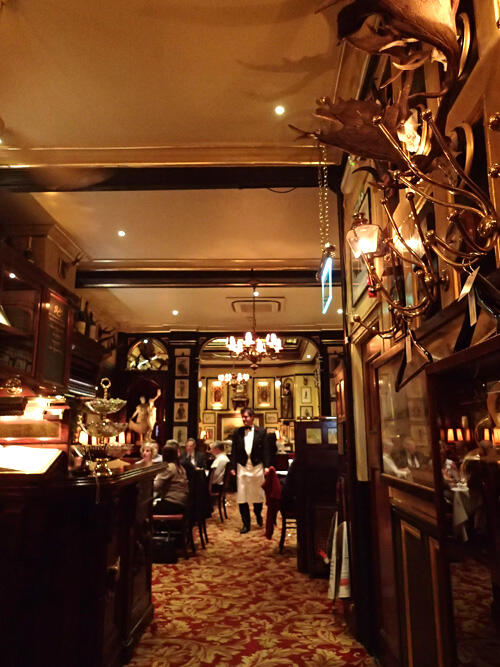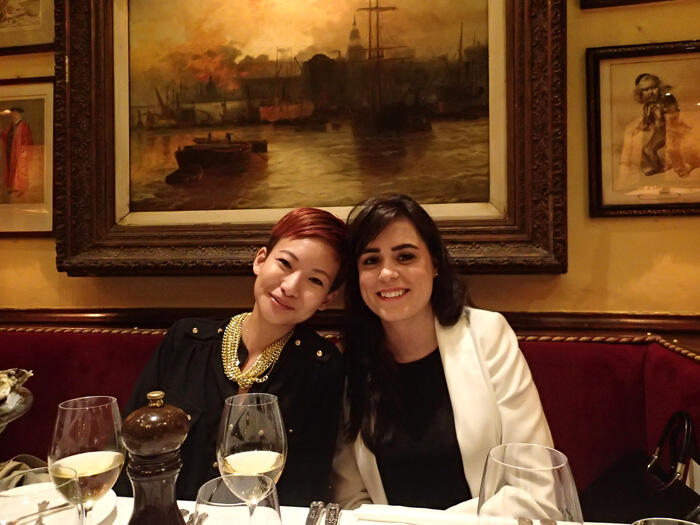 Ellen and i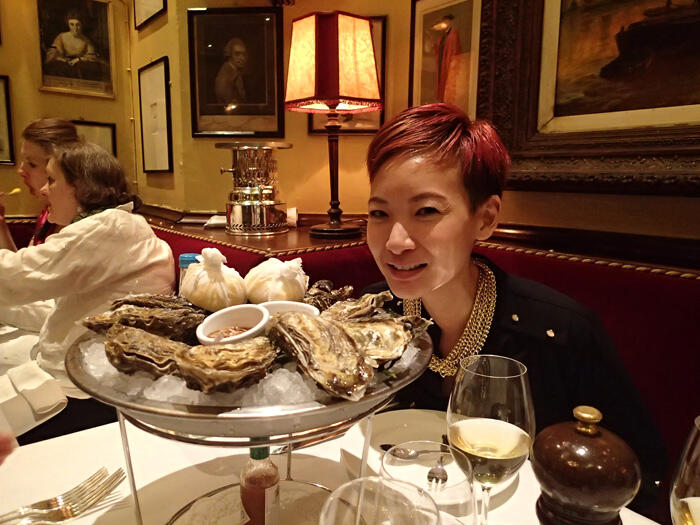 I couldn't help going for the oysters 😀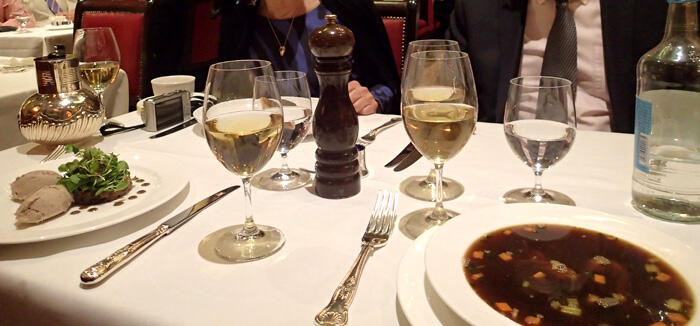 I had a mutton broth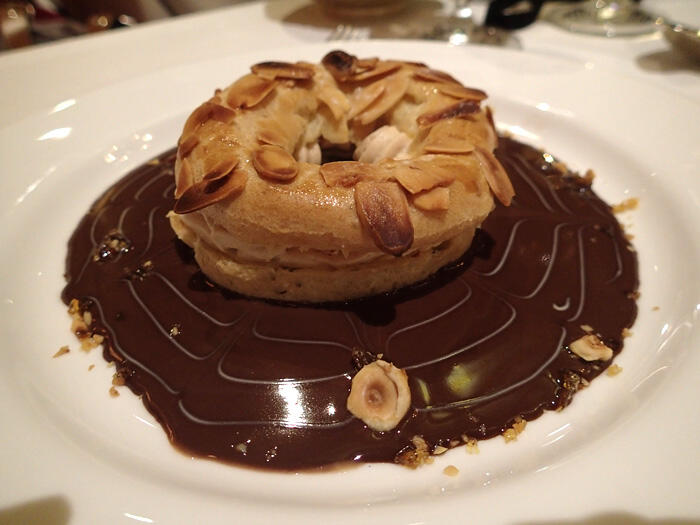 Ellen had the above, and i the below